Follow us on Telegram for the latest updates: https://t.me/mothershipsg
We usually expect floral arrangements on special occasions, like Valentine's Day or at momentous events like weddings.
But what about the entrance of an unassuming pavilion at the foot of a HDB block?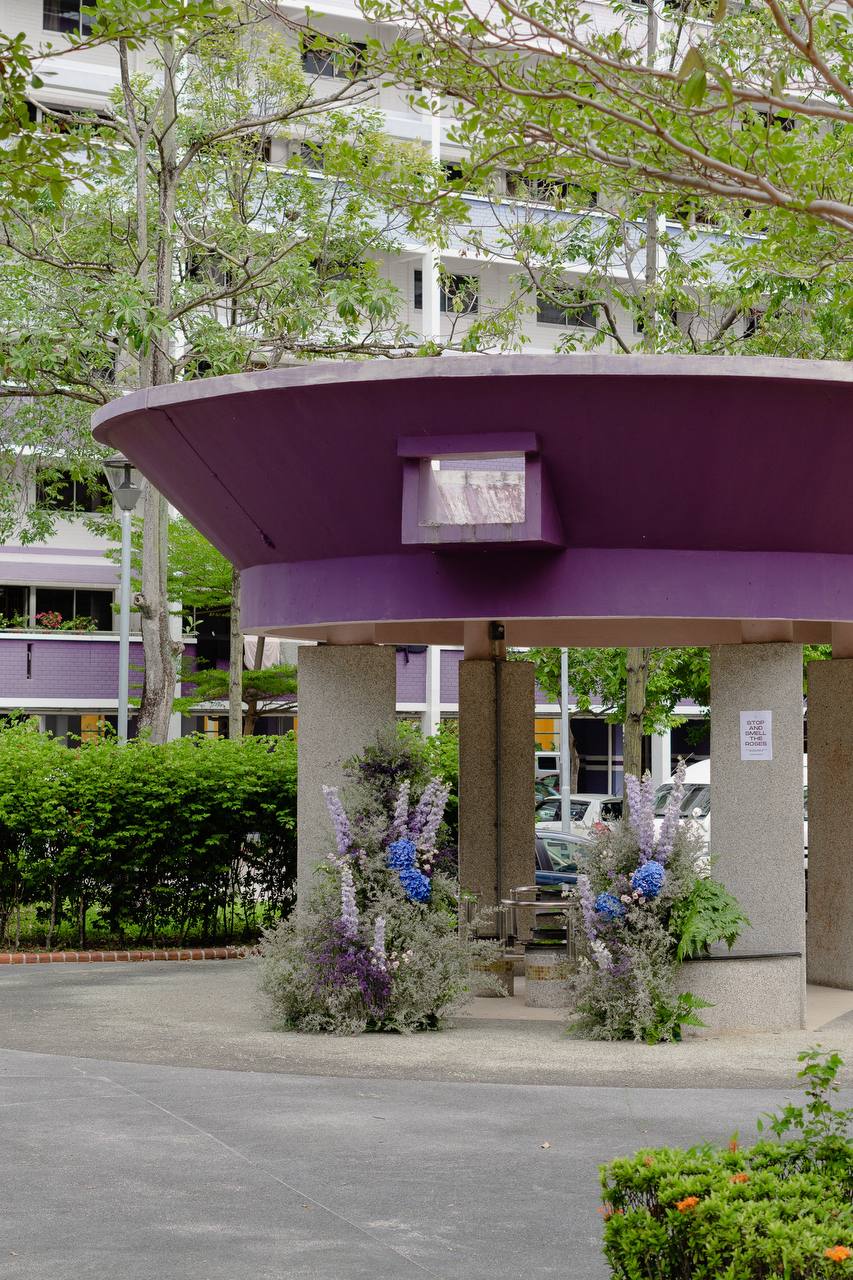 That's a bit more surprising.
These installations, dubbed "flower bombs", are the work of local floral business Copper Garden, as part of their initiative to beautify familiar and mundane spaces that the public might otherwise overlook.
The names of the completed installations also bear references to Singapore and HDB, such as:
Sunset Storey

Purple Light
The "Purple Light" pop-up, which was set up at Pasir Ris Blk 101 today (Jun. 24), comprised an assortment of flowers, such as delphiniums, hydrangeas, caspia and more.
The eye-catching display also attracted a number of curious residents.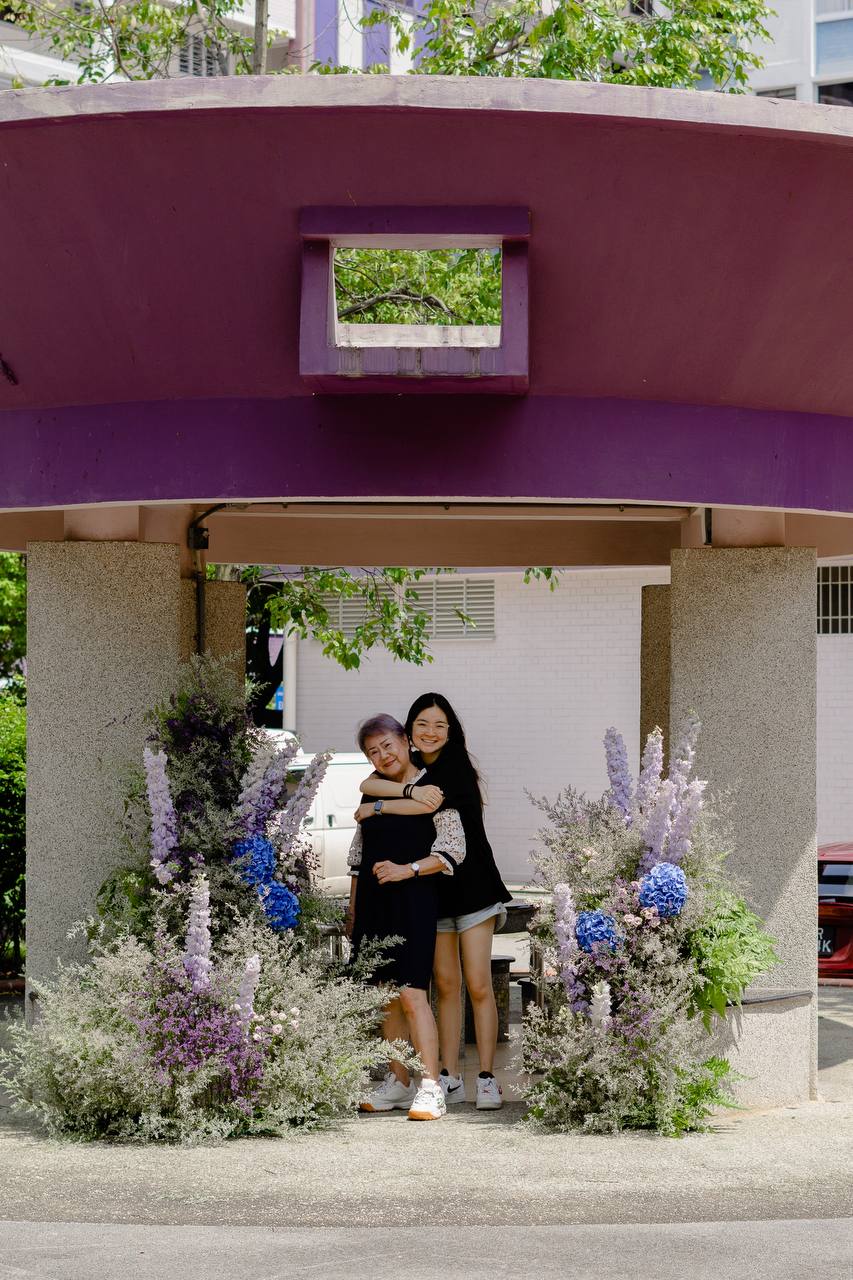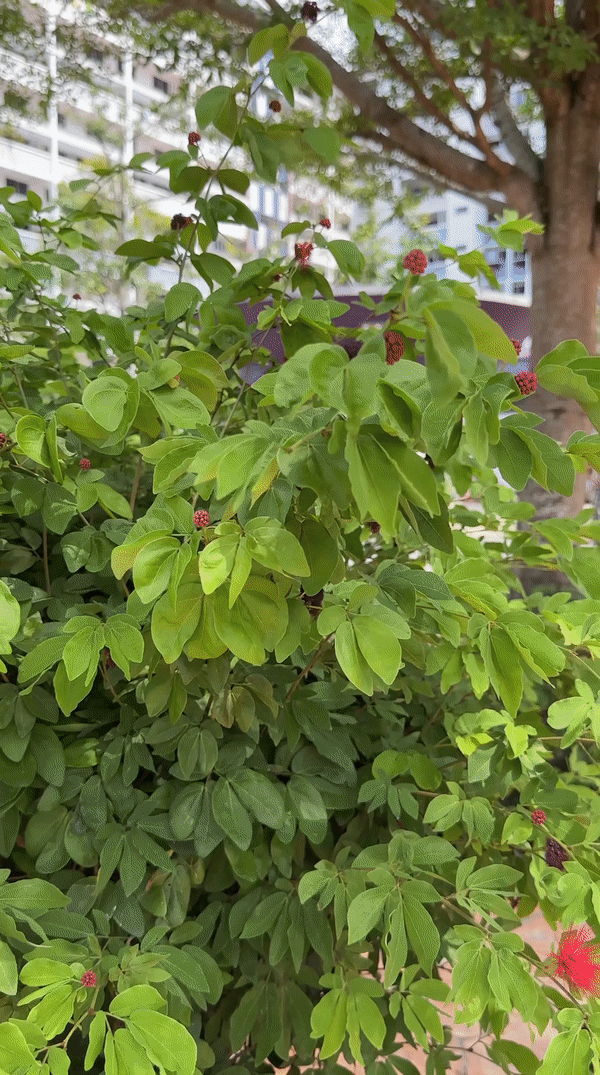 Sadly, the "Purple Light" pop-up will only be available on June 24, and the flowers will be taken down by 6pm.
Catch it while you can.
Previous pop-up in Serangoon
On their Instagram page, the team, comprising three Singaporeans, also showcased the "Sunset Storey" pop-up that they put up at Serangoon North Avenue 4, back in March 2023: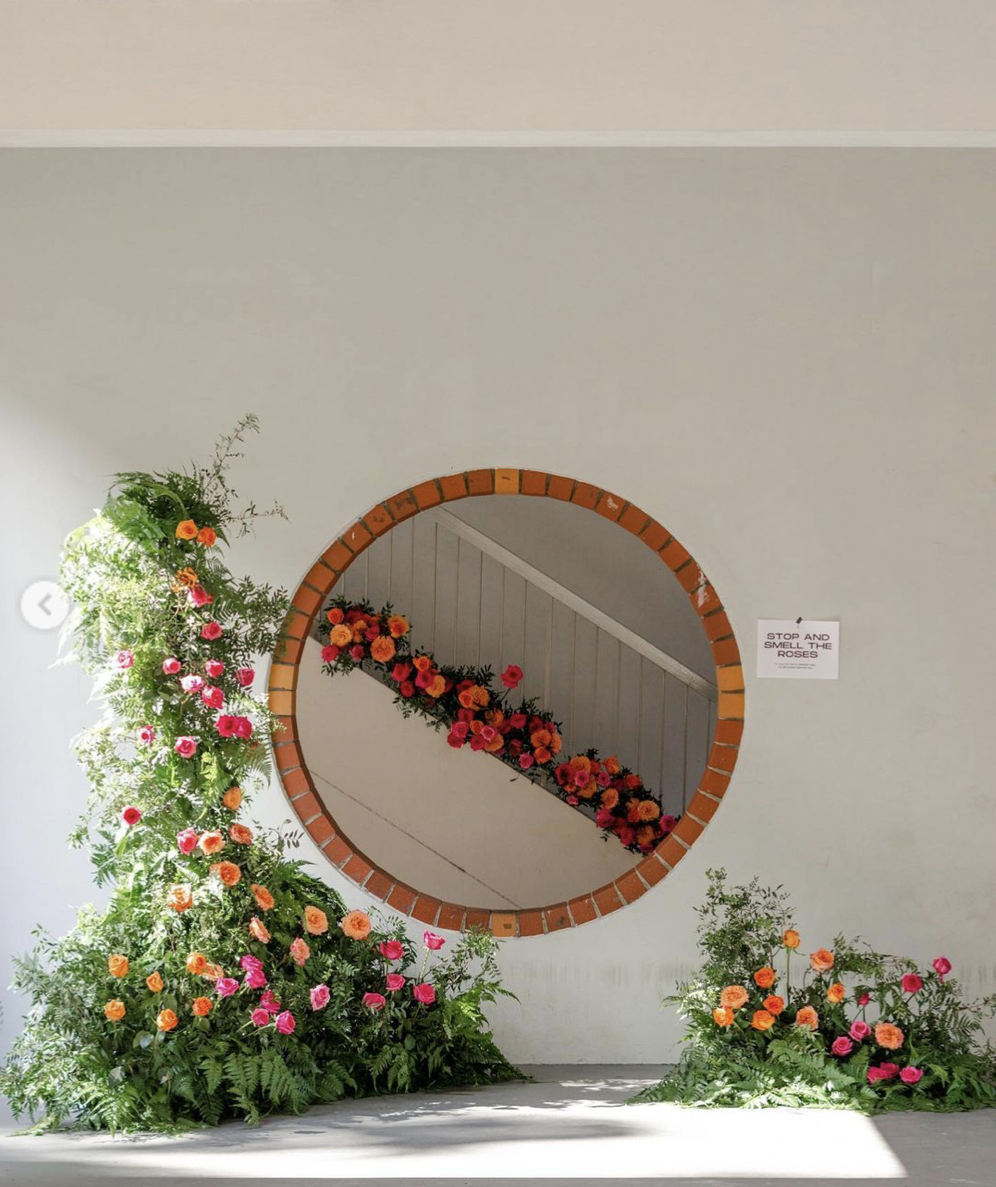 Inspiration for the 'flower bombs'
Copper Garden's owner revealed that the idea sprouted (yes, pun intended) during a walk back home.
"As I paused to answer a call, my attention was captured by the intricate architecture elements and vibrant hues of the surrounding buildings," they added.
This sparked a train of thought about whether delicate and alluring flowers could be weaved in and contrasted against the backdrop of urban HDB structures.
Thus, the idea of the "flower bomb" was born.
To decide on which locations to set up their floral installations, the team first polled their Instagram followers, and then scouted multiple sites around the top voted area.
"By integrating flowers into various spaces around Singapore, we aim to raise awareness about the transformative power of simple spaces and how flowers can enhance their beauty," the team added.
They intend to do these pop-ups at least once every two or three months.
Sustainable pop-ups
The floral company, which is big on sustainability, has also incorporated that into their pop-ups.
For instance, many of the flowers used in the pop-ups have been gathered and repurposed from events such as weddings or corporate shows.
Flowers that are purchased for the pop-ups, on the other hand, will be donated to partnering hospices and hospitals, or pressed and preserved for future sales.
If you're interested to receive updates on the team's future installations or products, you can follow them on Instagram.
Top image from Copper Garden.
If you like what you read, follow us on Facebook, Instagram, Twitter and Telegram to get the latest updates.