Follow us on Telegram for the latest updates: https://t.me/mothership sg
Whether you're lactose intolerant, vegan, or none of the above, you've probably heard of plant-based alternatives to cow's milk.
They can be made from almonds, soy, coconut, rice, pistachio — but milk made from oats is arguably the most popular choice in Singapore.
So many choices
In most supermarkets in Singapore, shoppers are spoilt for choice for plant-based milk.
Just look at this selection:
Each brand also usually has numerous variants of oat milks: Organic, chocolate-flavoured, barista, unsweetened, etc.
While oat milk is also used to substitute cow's milk in drinks like coffee, tea or matcha, you might be wondering how each brand tastes on their own.
If you're an oat milk newbie and you don't want to waste your money on buying a brand you might not end up liking, I'm here to help.
I got my hands on 10 brands from various grocery stores in Singapore and scored each milk out of five based on taste and texture.
Here's how they ranked, from worst to best (we also included their prices, for your reference).
#10: Plant-based Crew Barista Oat Milk (S$7.30)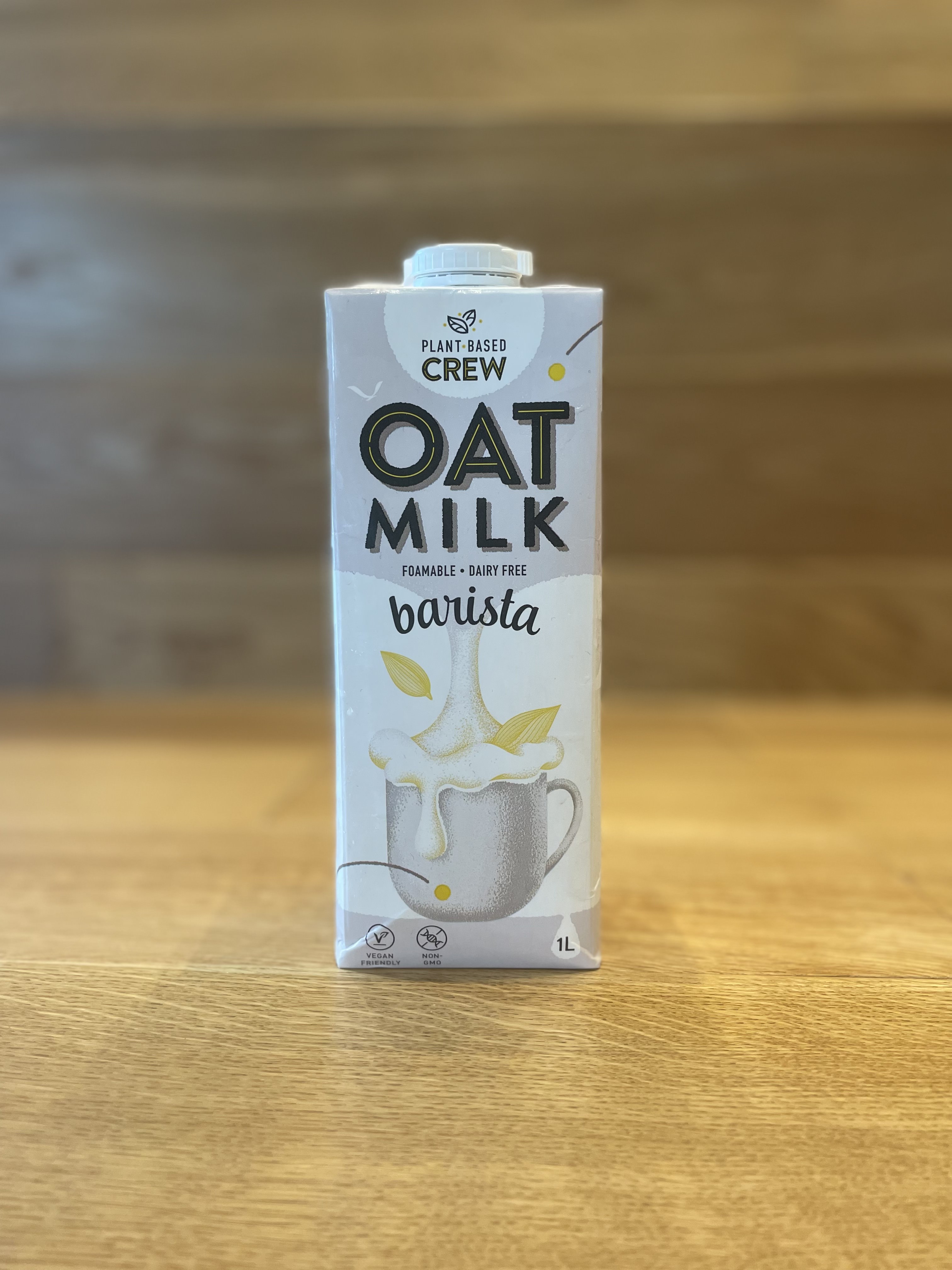 Coming in last is the weirdest drink I've had in a while. I wouldn't have known it was oat milk if this was a blind taste test.
The oat flavour isn't at all apparent. Instead, all I can taste is the dryness.
If, for some reason, you like siap siap drinks, this one is for you.
Taste: 1/5
Texture: 1/5
Score: 2/10
#9: Alpro Barista Gluten Free Oat Milk (S$7.15)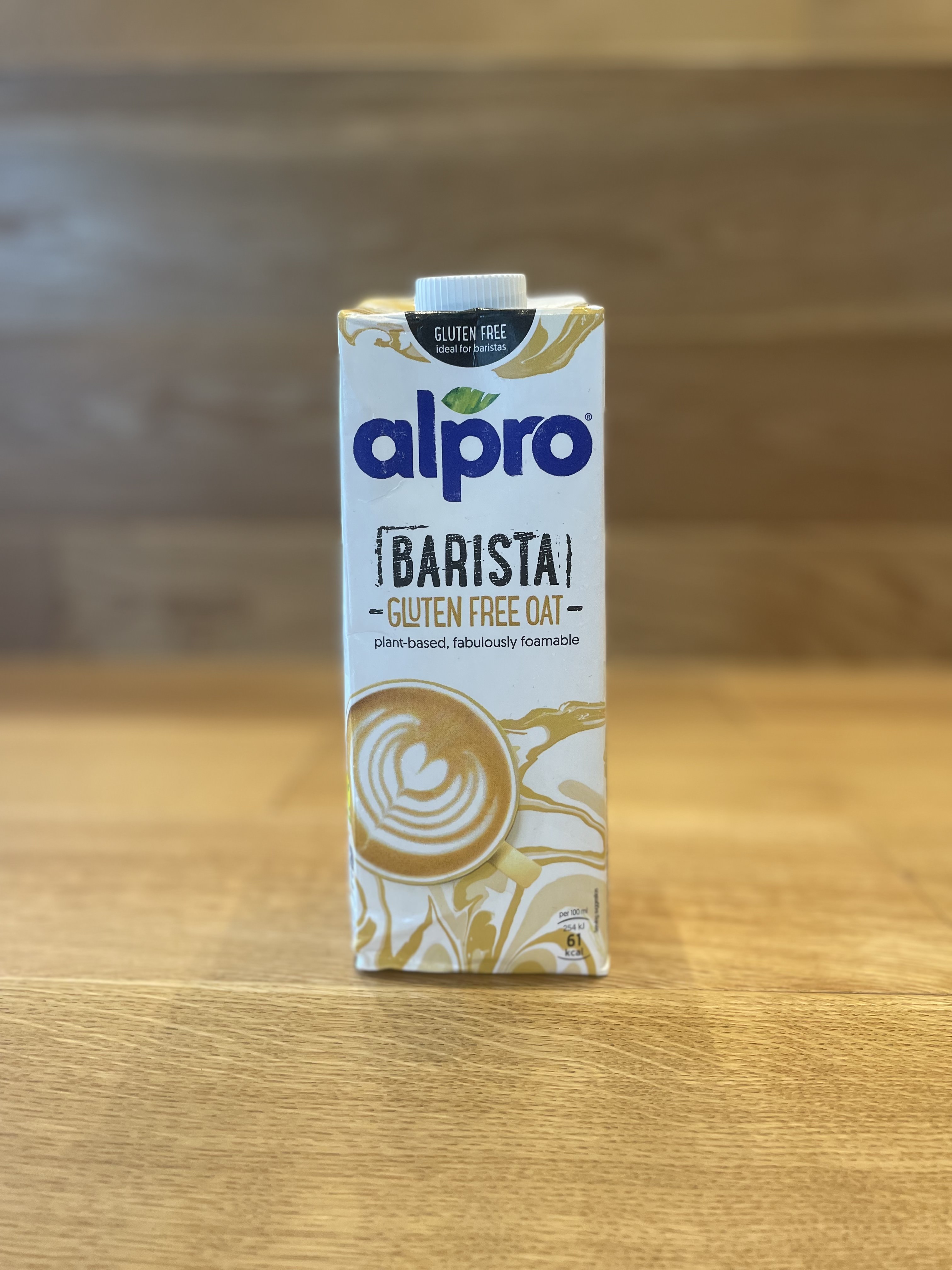 Alpro's oat milk literally just tastes like water and oats. Despite having no added sugars, it is still sweet from the naturally occurring sugars.
There is a very strange earthy aftertaste. As you can imagine, the texture is on the thinner side.
Taste: 2/5
Texture: 1/5
Score: 3/10
#8: UFC Velvet Oat Milk (S$6.15)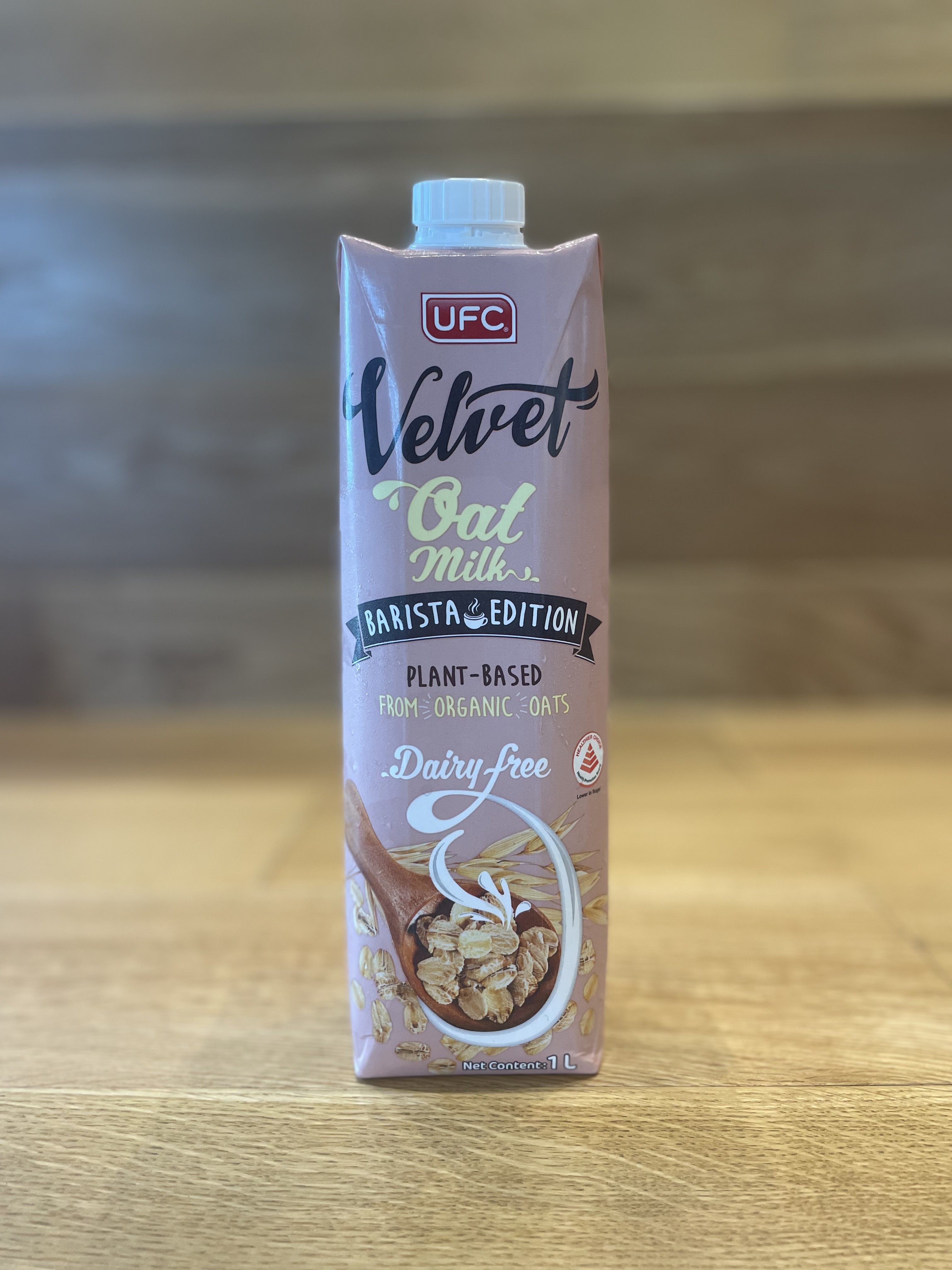 It would've been nice if this oat milk tasted as good as it is cheap — it's actually the cheapest brand on this list. But UFC's oat milk just isn't great.
It tastes mostly like almond, and it also smells very raw and reminds me of hamster bedding for some reason??
It lives up to its velvet name because of its syrup-y texture, and I can't say I'm a fan of its lasting aftertaste.
Taste: 2/5
Texture: 2/5
Score: 4/10
#7: Minor Figures Barista Oat (Organic) (S$6.91)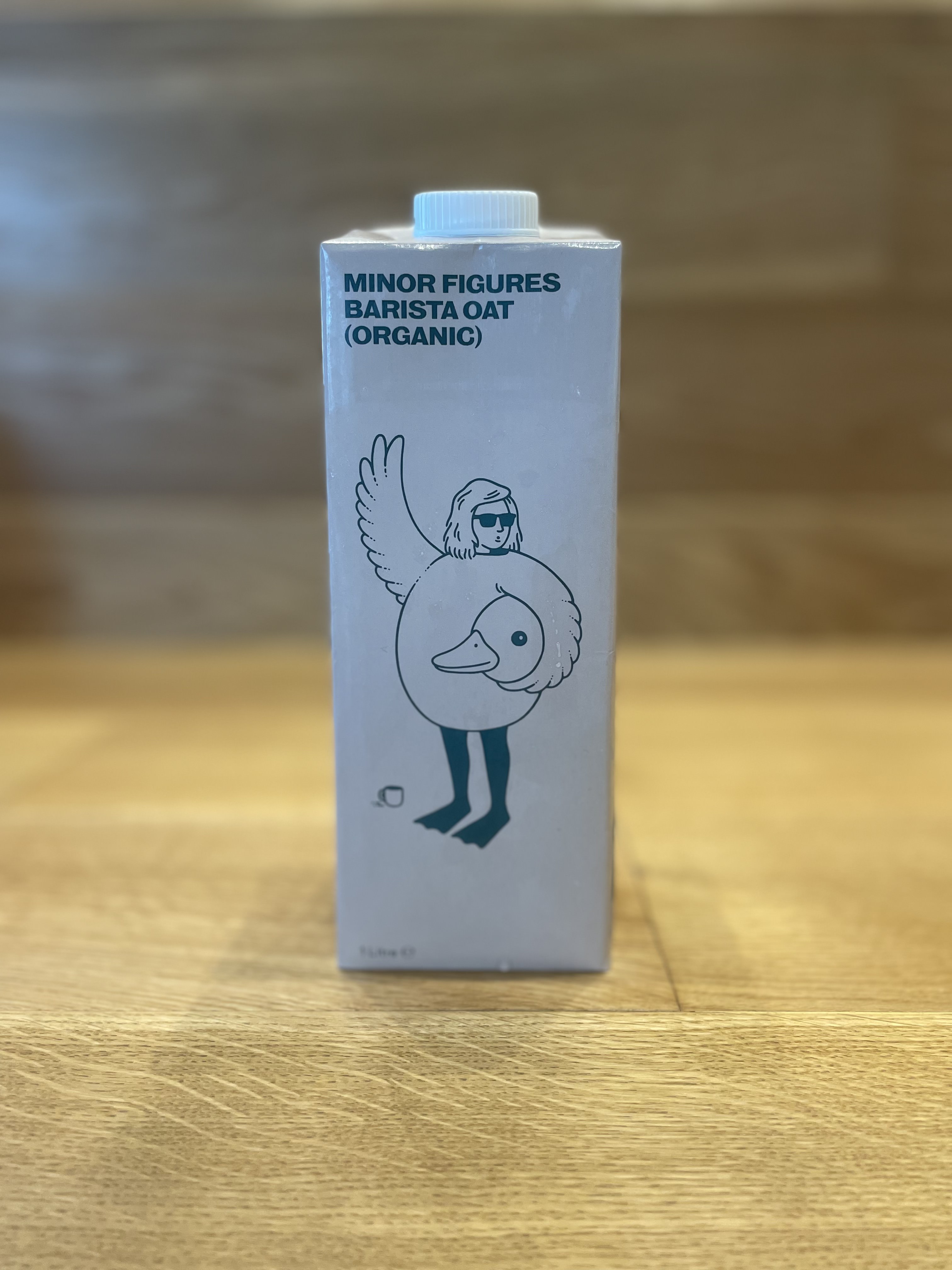 If you don't like the nuttiness of some plant-based milks, this could be the one for you.
Minor Figures is mild and quite bland, with no strange aftertaste. It is mostly sweet and dry.
The milk itself is quite silky and thin.
It probably also has the nicest minimalistic cool-kid-on-the-block packaging.
Taste: 3/5
Texture: 3/5
Price: 6/10
#6: Maeil Amazing Oat Barista (S$6.50)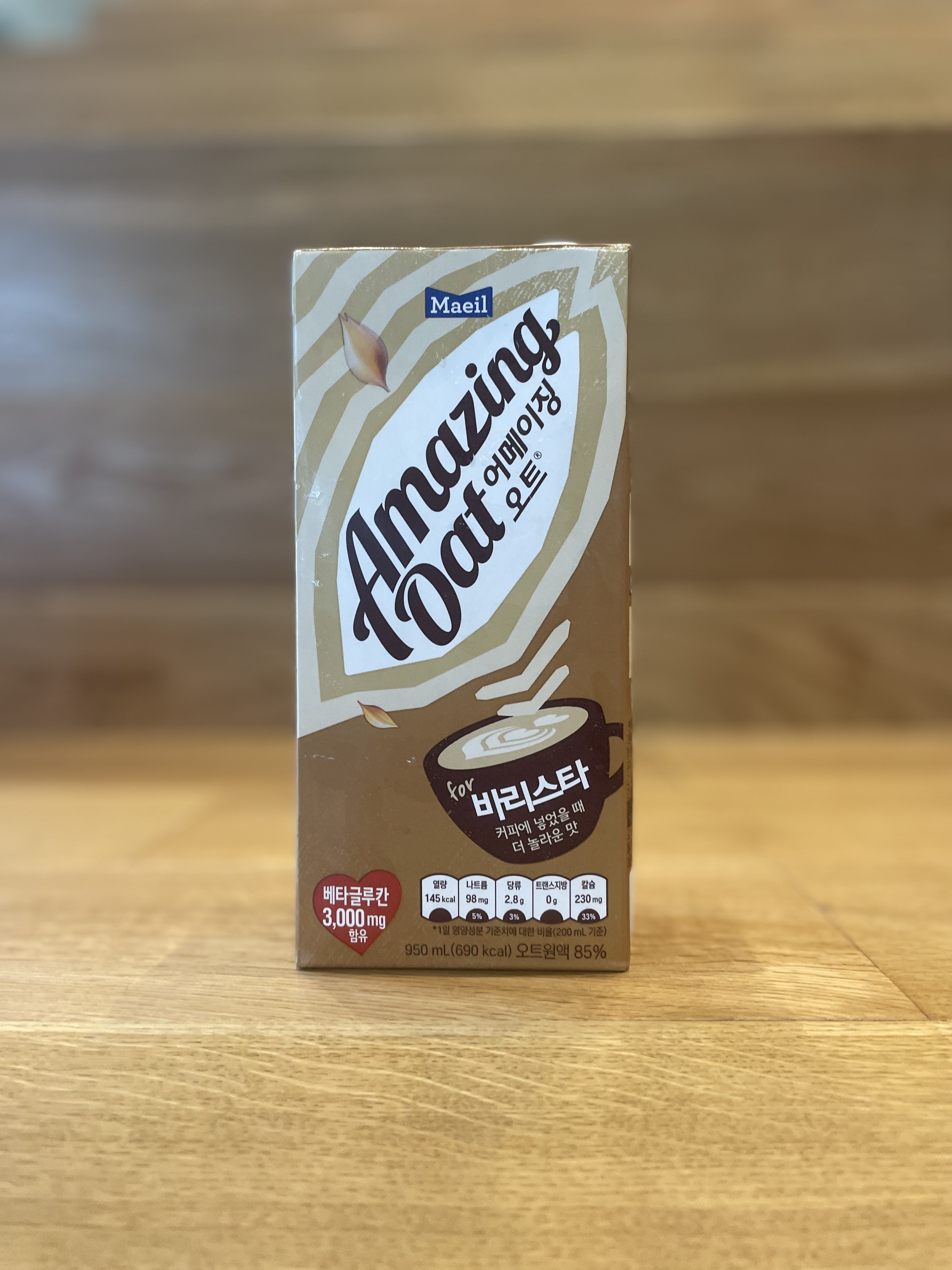 This Korean brand of oat milk I stumbled upon for the first time for this taste test turned out to be a strong contender, scoring the same as the next popular brand on this list.
It has a strong nutty taste and is quite sweet. Thinner in texture, but not bad overall.
Taste: 3/5
Texture: 4/5
Score: 7/10
#5: Oatly Barista Edition (S$6.50)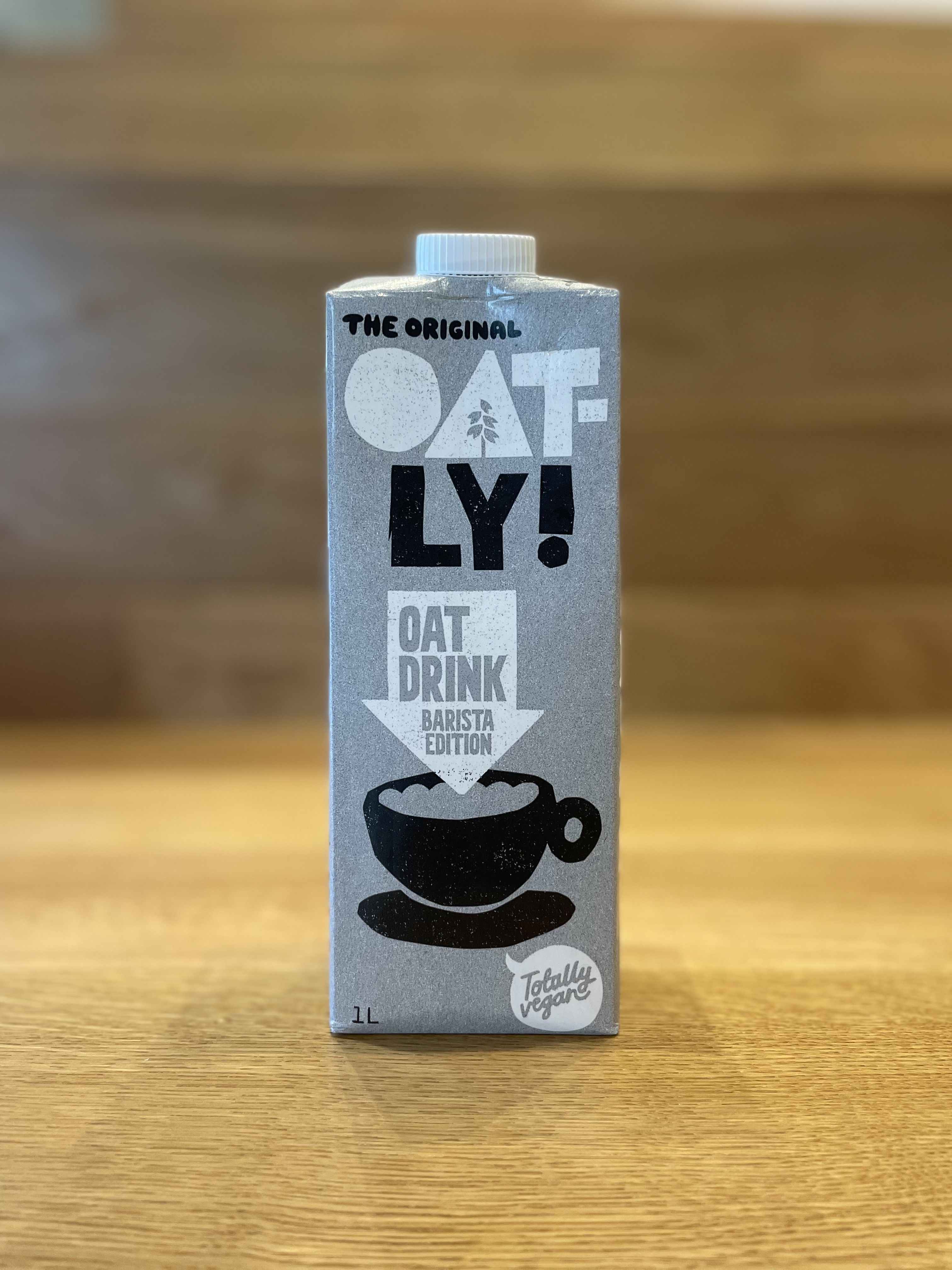 Oatly is one notable brand that comes to mind when talking about oat milk.
It tastes quite a bit like Oatside, but has a stronger oat flavour which I'm not sure I like.
It's also thinner -- the drink's aftertaste stays with you, if you're into that kind of thing.
Taste: 4/5
Texture: 3/5
Score: 7/10
#4: Chobani Barista Edition (S$7.95)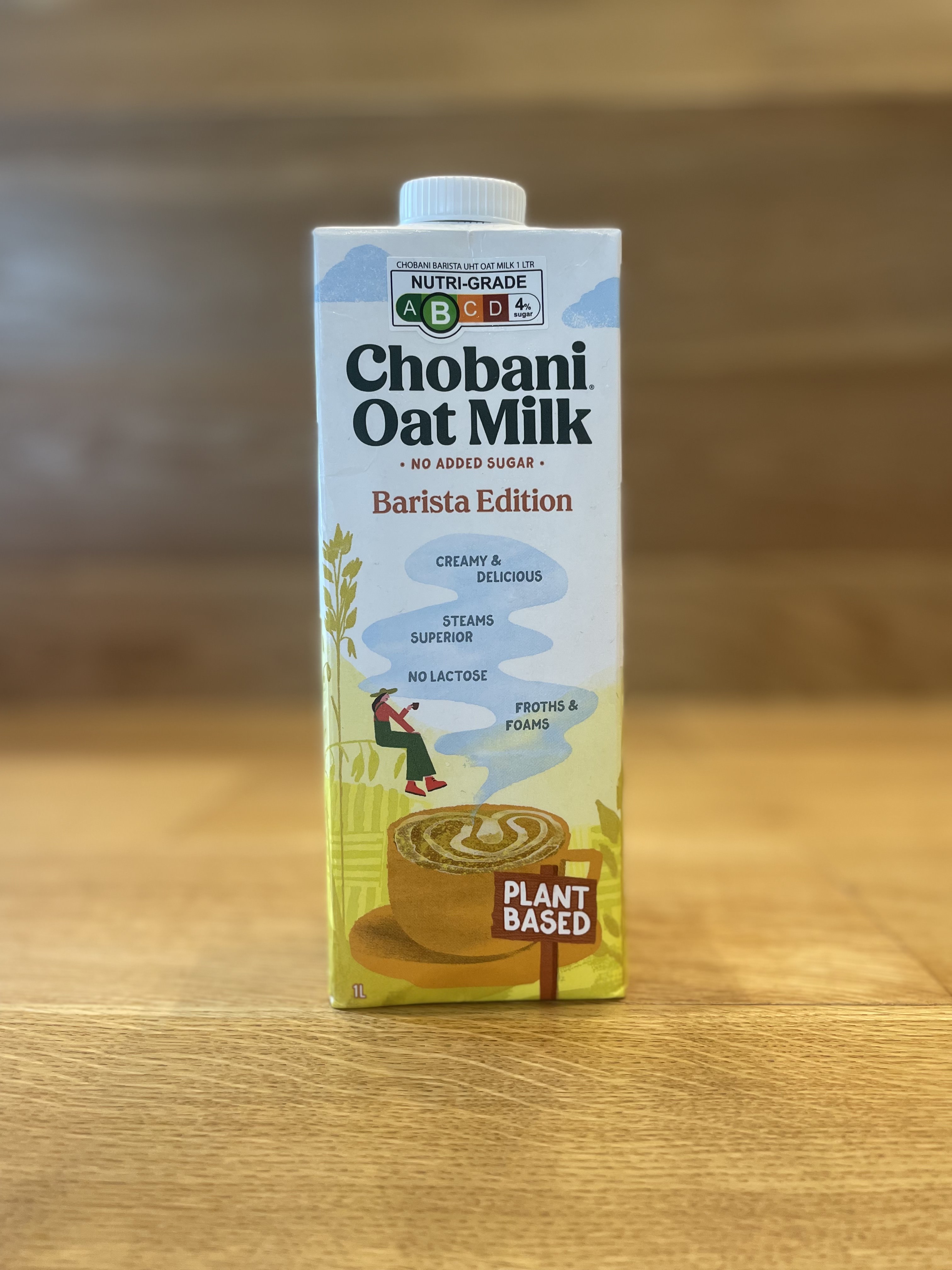 Chobani is a brand probably more known for its yogurt products.
Their oat milk has a very strong Horlick-y taste, which is quite delicious actually.
It is also incredibly creamy, so probably too thick to drink by itself.
Taste: 4/5
Texture: 4/5
Score: 8/10
#3: Sanitarium So Good Barista Oat Milk (S$6.50)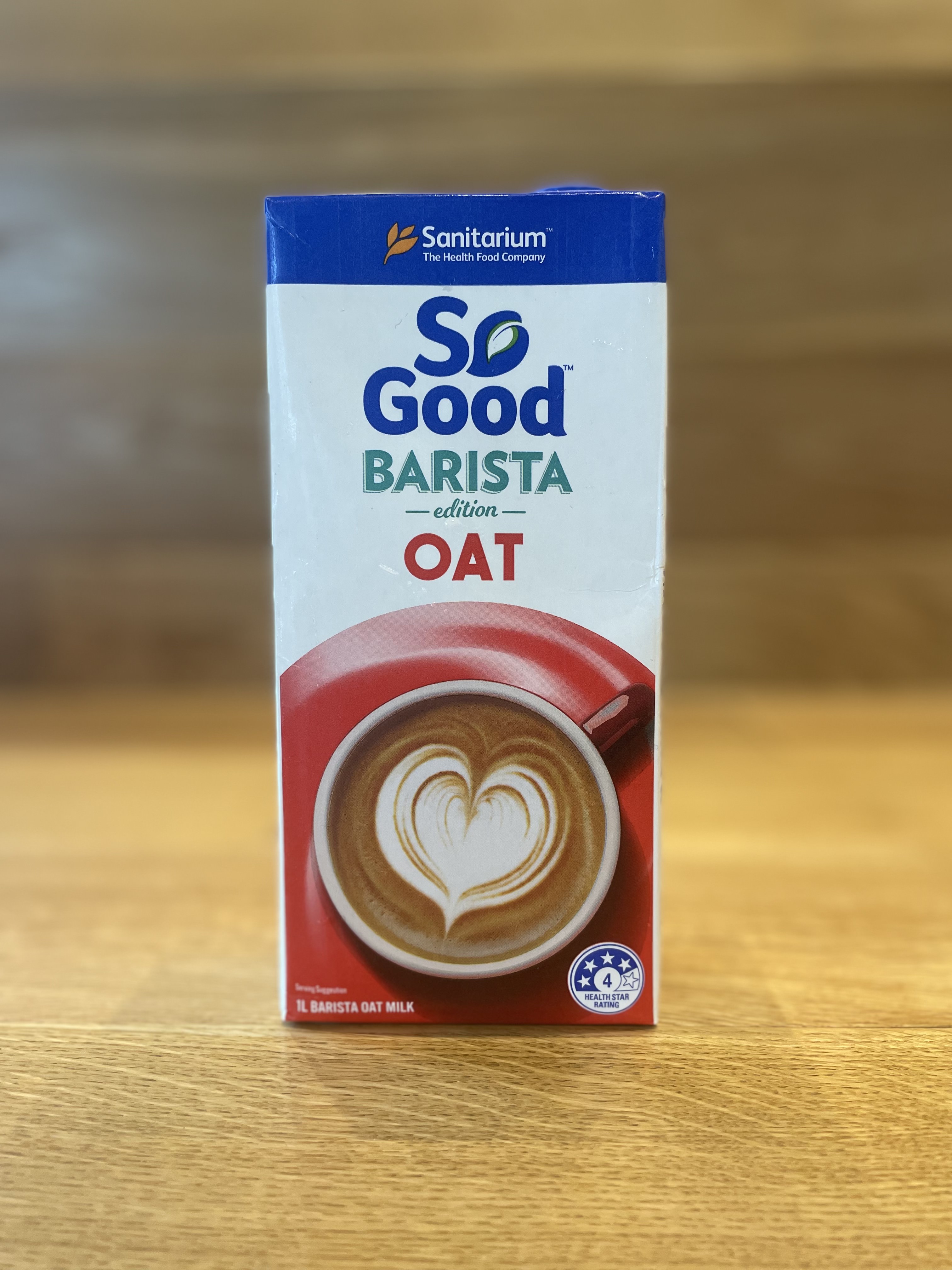 I've never heard of this brand and its packaging is unassuming. Surprisingly though, it was really good.
The milk is rich in flavour and sweet, but less oat-y.
It really has the mouthfeel of cow's milk -- it is wholesome, smooth and has a tasty aftertaste.
Taste: 4/5
Texture: 5/5
Score: 9/10
#2: Otis Barista Oat Milk (S$7.35)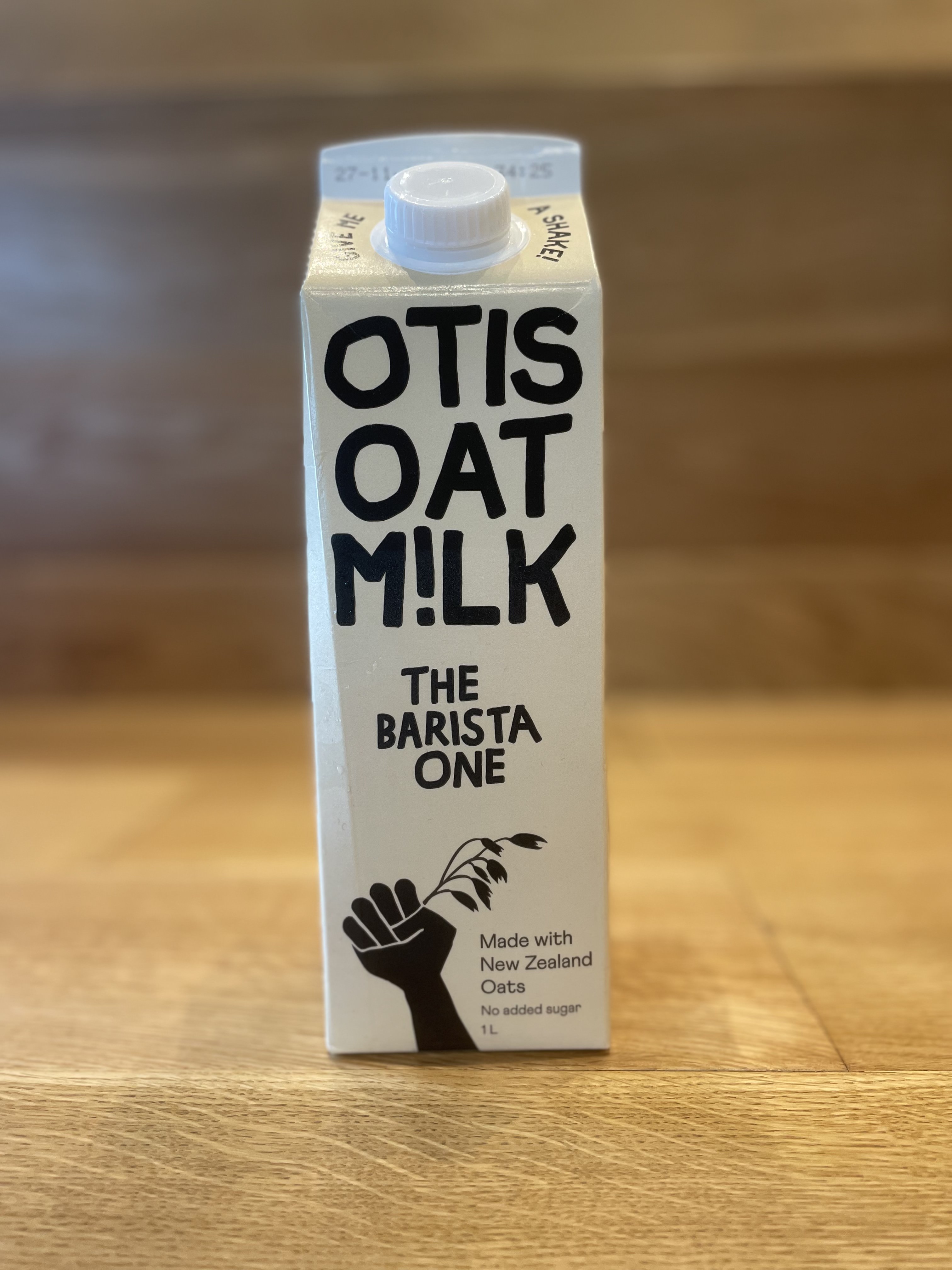 Of all the milks I've tried, Otis has the most complex flavour profile.
Its aftertaste has strong hints of soybean milk, which -- as a soya bean and bean curd lover -- is probably why I like it a lot.
It is also light and refreshing, smooth, but not too thick.
The only drawback is its price. At S$7.35, it is a dollar more expensive than the next best option.
Taste: 5/5
Texture: 5/5
Score: 10/10
#1: Oatside Barista Blend (S$6.20)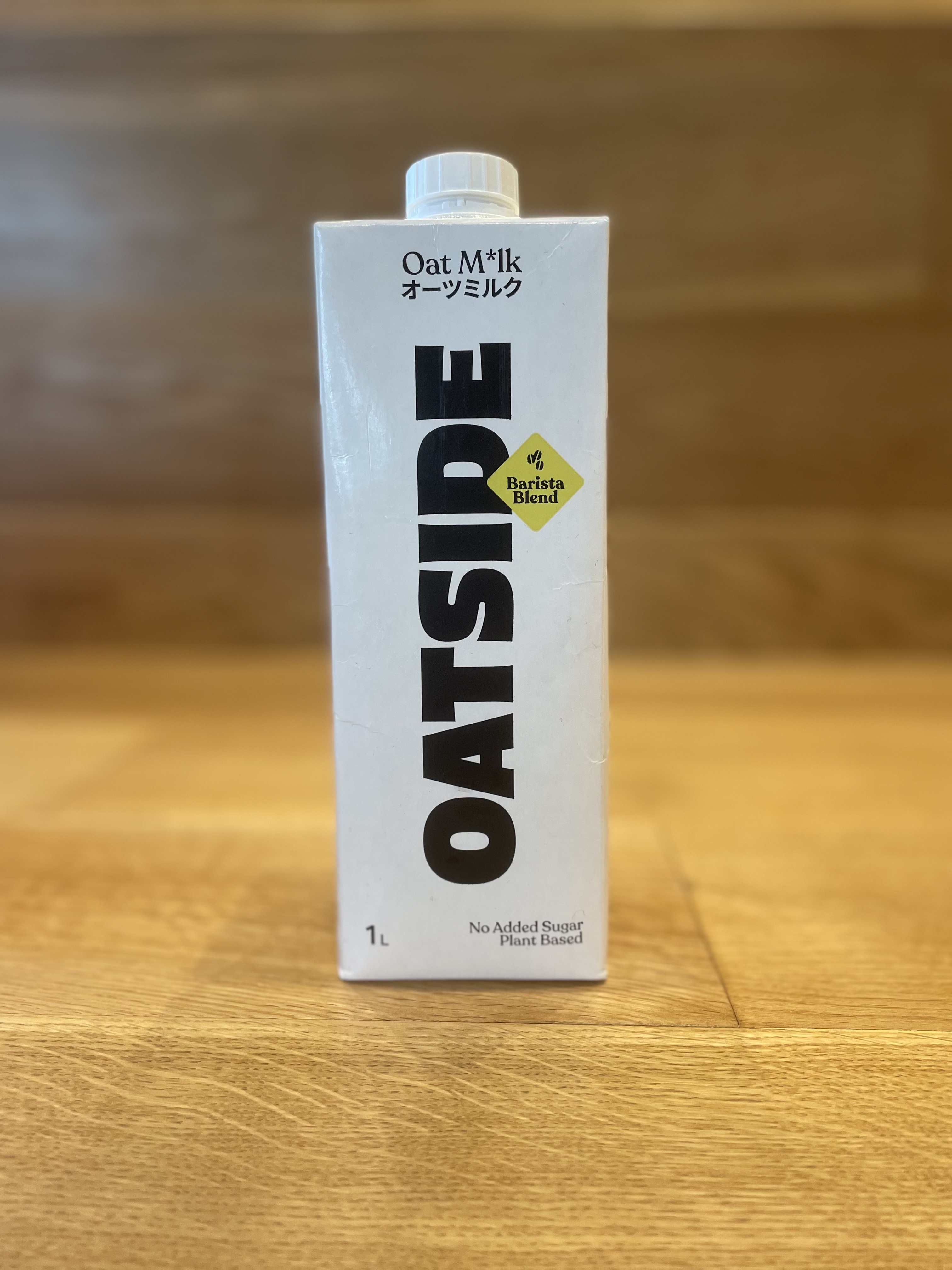 Homegrown brand Oatside is a popular choice among many of my colleagues. Take a look at this glowing review: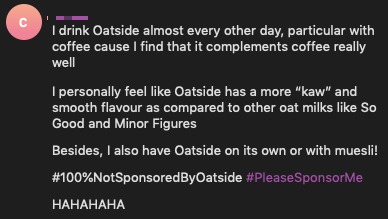 And I can see why -- the oat flavour is there but not too strong, there isn't any weird taste or texture.
It is a basic but reliable option for oat milk, so if you've never had it before, I could recommend it as a good brand to start with.
In general, I can't find any fault with it. The price and punchy packaging is a bonus.
Taste: 5/5
Texture: 5/5
Score: 10/10
Final thoughts
This is not an exhaustive list, but based on what I could find after looking in several stores.
Two popular brands I didn't find were Oatbedient and Plant Projects No Ordinary Oat Milk.
As a non-oat milk drinker, I really enjoyed the ones with less of an oat taste but still had a wholesome milk-like texture.
Based on my personal preference, I would definitely recommend trying Otis for its unique flavour and Sanitarium So Good for its smooth texture.
But if you prefer a strong oat or nutty flavour, Oatly and Maeil Amazing Oat are good options too.
With such diverse oat milk options in Singapore, whether you're a novice or connoisseur, you're sure to find one that suits your taste buds.
Related
All images by Kow Zi Shan.
If you like what you read, follow us on Facebook, Instagram, Twitter and Telegram to get the latest updates.