If fate had taken a different turn, Ong Li May might have met her husband much earlier, in her teenage years.
Whenever she wasn't hitting the books, the gregarious student who attended CHIJ St Joseph Convent and Nanyang Polytechnic could often be found outdoors at the basketball court.
"I would spend most of my free time at the basketball courts rather than in shopping malls," she said.
Looking back, she misses the days when she had lighter responsibilities and burdens, as compared to having to juggle both work and family now.
In her younger years, Ong frequently visited chalets with her friends under the NTUC Union membership as she was a member.
In particular, she recalled one three-day-two-night stay where she made fond memories with her teammates from the basketball squad.
"We planned for months in advance and we were all looking forward to it," she said.
They visited the Escape Theme Park (at the time, just opened), patronising the game stalls and going on the rides.
They also went grocery shopping, had a barbecue and stayed up late for heart-to-heart talks about their future.
"We shared our dreams and ambitions. We also talked about the first thing we would do when we turned 21," she said.
Unbeknownst to Ong, her future husband was working at NTUC Club's front office during his own student days.
Just imagine if he had taken the booking for one of her most cherished teenage experiences!
As it turned out, they would later on meet each other at an event organised by a mutual friend.
A mum and a financial advisor
When she was younger, Ong thought about combining her interests in basketball and cuisine and opening a "basketball-themed cafe".
"I imagined a cafe that would be an air-conditioned hub to house a community of basketball fans, with a court where people can play and watch games while socialising and enjoying the food and drinks," she reminisced.
But although her career took a different turn, her early ambitions remained a steady source of motivation and inspiration.
"I always believe having both passion and interest in one's job can certainly be a motivating factor that can lead to better performance and job satisfaction. Having a community of people with common interests also helps with our mental wellness."
Today, Ong is a self-employed wealth management consultant with an independent financial advisory firm.
Her job allows her to manage her time wisely and have a good work-life balance.
One thing that hasn't changed from Ong's schooling days is her outgoing and sociable nature.
She enjoys meeting new people and getting to know them better.
"I always believe communication is the key to building strong relationships, resolving conflicts, and achieving successful outcomes in personal and professional settings," she said.
Spending time with her kids
As the proud mum of two children aged 7 and 9, Ong understands that good communication is also crucial in parenting.
"Both my children are extroverts and have their own unique personalities. Both enjoy the outdoors. They always make new friends at the playground," she said.
Ong described her daughter as having a creative mind and loving the K-Pop band Blackpink, while her son has a deep passion for cars, dinosaurs, and collecting Pokemon cards.
Her kids love visiting the zoo, and have been there eight times in a year.
She credits her flexible work schedule for the opportunity to spend more time with her children.
Just as she had made many happy memories at NTUC Club facilities in the past, Ong is doing the same today with her own family.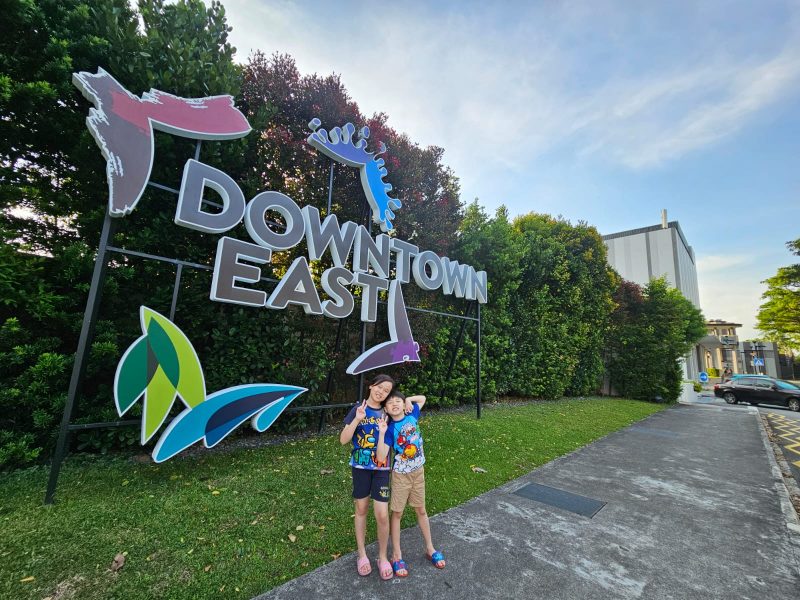 Hang out at the club
"There are more than just lifestyle facilities and I am amazed by how NTUC Club has expanded and transformed over the years," she said, and added that the Downtown East of today looks "so different" from a decade ago.
Her kids are big fans of the Wild Wild Wet water park and swimming pools, the Tayo indoor playground, activities like rock climbing and roller skating, and watching movies at the cinema.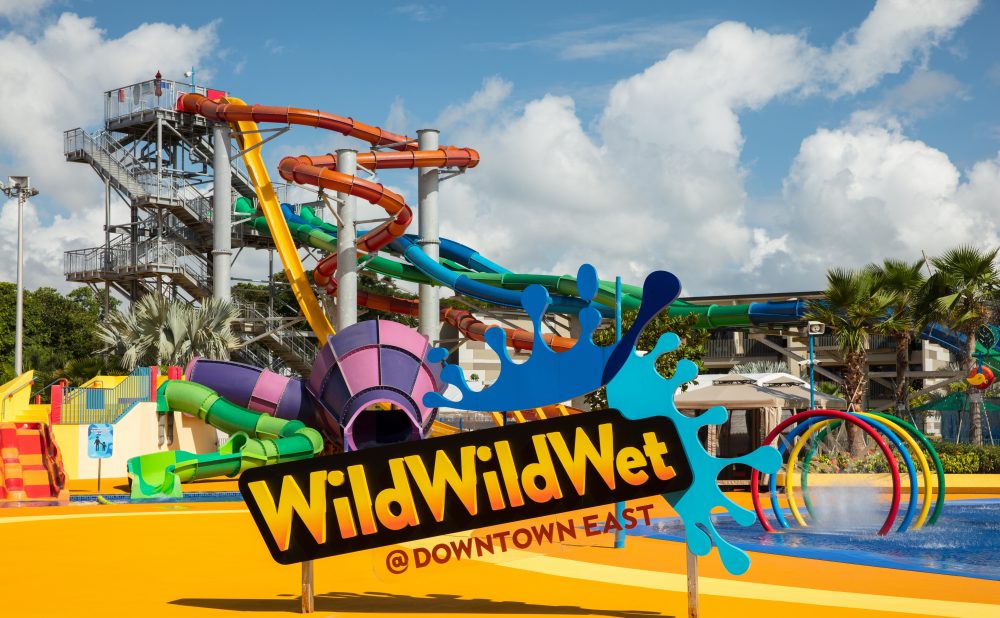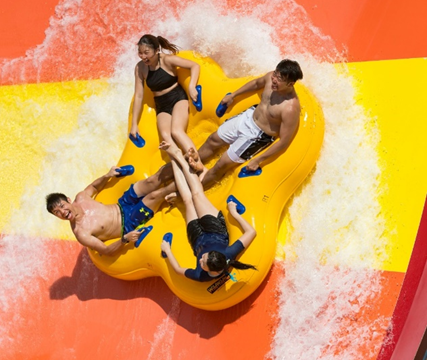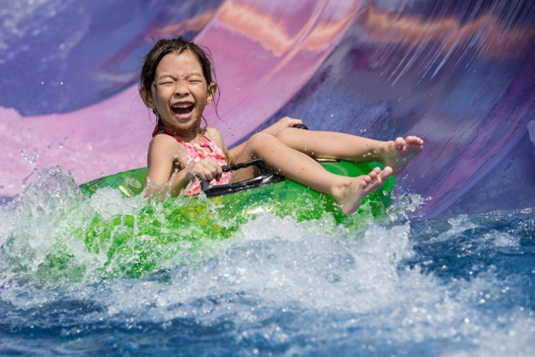 "I could easily plan a three-day-two-night D'Resort staycation in the destination itself," she said.
Ong also loved how the chalet has been revamped into a "nature-like resort", and the family themed rooms and curated activities, like the mangrove discovery walk, keeps her kids engaged.
"I think it's important to limit the amount of time children spend on devices. While in the current times, technology is a valuable tool for learning and entertainment, too much screen time can have negative effects on the kids," Ong said.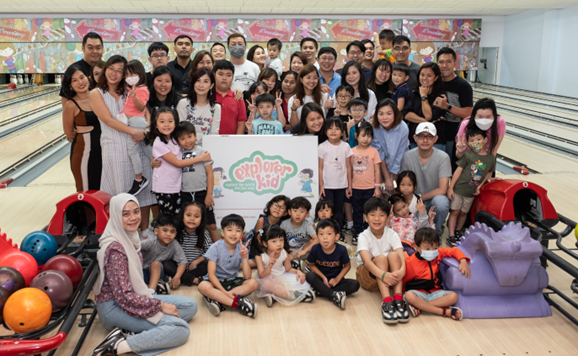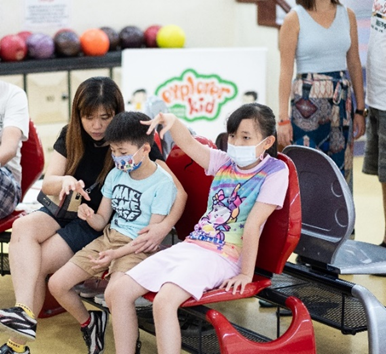 She also signed up as a Families with Kids ambassador, an initiative under the eXplorerkid Network.
Ong describes her role as being a "voice" of the community, sharing experiences and giving feedback related to the needs of parents with kids, like herself.
"I believe a lot of parents now, especially the working mums, are struggling to balance family, career, and self-care," she said, adding that in addition to their responsibilities as a wife and mother, they also have to act as caregiver to their elderly parents.
But despite the responsibilities of working mums both at home and at work, Ong wants the community to know that they are not alone.
As she's been in a similar situation, ambassadors like her can offer advocacy and assistance.
To Ong, it is important to encourage other mothers to continue pursuing employment opportunities as a way of attaining financial independence and strengthening their social networks.
"The fun part about being an ambassador is trying and unlocking new experiences with my fellow community of ambassadors and members, as there are family-related programmes and offerings to help me plan my family bonding," she added.
If you're looking for some activities for you and your kids to do during the holidays, why not check out some of the experiences under NTUC Club?
NTUC union members get the best rates and discounts for experiences under NTUC Club.
Sign up as a member here today.
This is a sponsored article brought to you by NTUC.
Top image from NTUC.
About NTUC and NTUC Club:
Pioneering workers' rights since 1961, the National Trades Union Congress (NTUC) unites 58 trade unions, seven trade associations, 12 social enterprises, and other enterprise partners as we create better lives for workers here in Singapore through Protection, progression, placement and privileges as union members. NTUC Club ;one of NTUC's social enterprises; is the leisure and entertainment arm of National Trades Union Congress (NTUC), with an objective to provide affordable recreational experiences of choice for NTUC Union members.
If you like what you read, follow us on Facebook, Instagram, Twitter and Telegram to get the latest updates.