Follow us on Telegram for the latest updates: https://t.me/mothershipsg
For Singaporeans who have been bitten by the travel bug but are unable to travel out of the country this June holidays, here's something you can check out in the meantime.
This weekend, the National Museum of Singapore is launching a travel-themed exhibition, featuring the iconic analogue flip board from Changi Airport's Terminal 2.
The exhibition, titled "Now Boarding: Experiencing Singapore through Travel 1800s - 2000s" will be opening at the museum on May 27, 2023
It aims to let visitors relive the travel experience of visitors to Singapore, from the past to the present.
Entering the museum
The experience begins when one steps in through the museum's entrance, and is greeted by museum employees dressed as Singapore Airlines (SIA) flight staff.
Instead of the typical museum tickets, one can collect a special "boarding pass" for the exhibition, which can later be used to interact with some of the exhibits.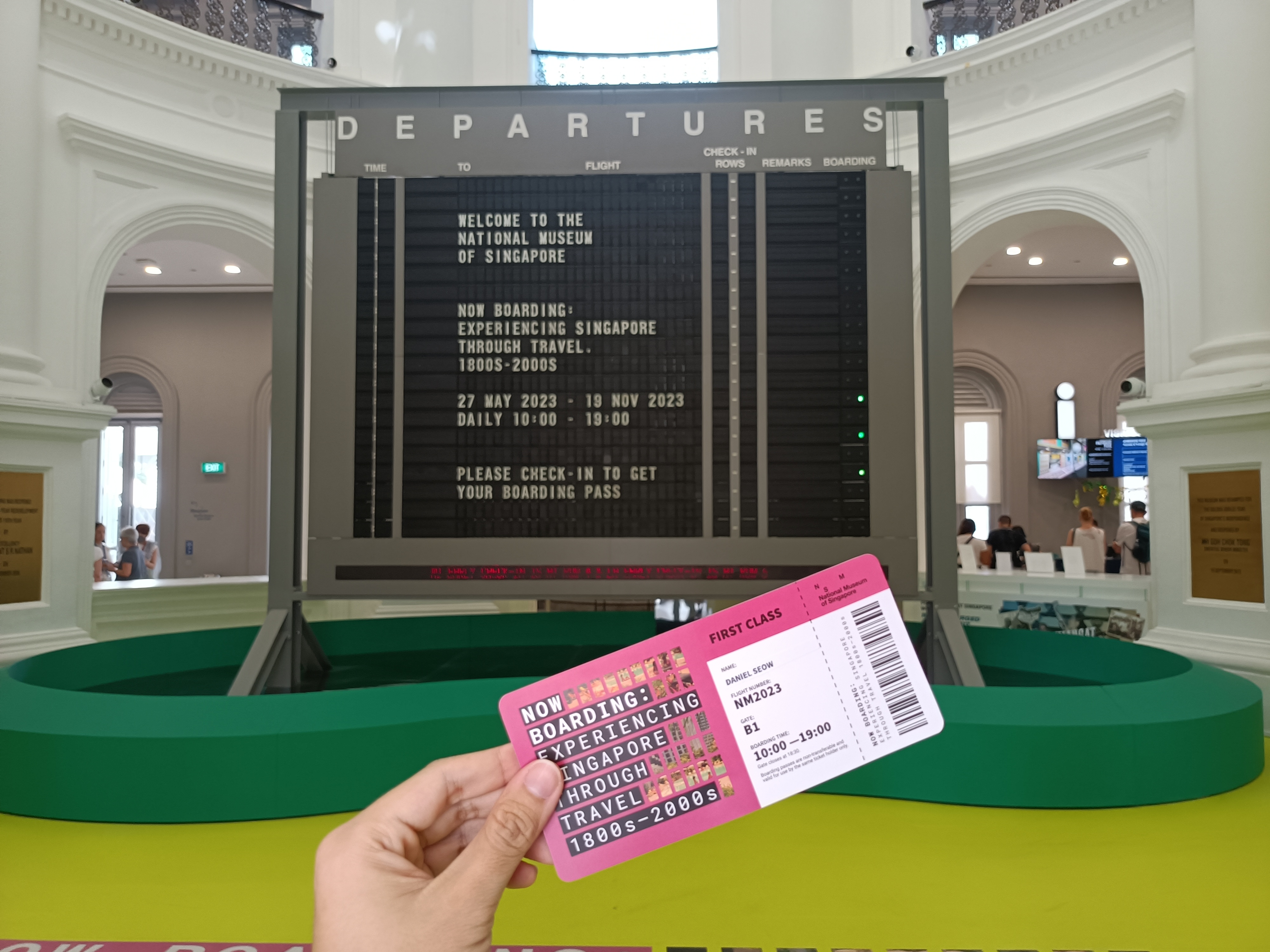 The 5.3m tall, fully-functioning Solari board takes up most of the space in the foyer and is easily the centre of attention.
The board, part of a collection of three, was once located between check-in rows 9 and 10 of Changi Airport Terminal 2's Departure Hall.
In Feb 2020, they were decommissioned and replaced with electronic information boards. The Solari boards were subsequently donated by Changi Airport Group to the museum.
Seeing the display board in action at the museum can be quite a nostalgic experience.
The exhibition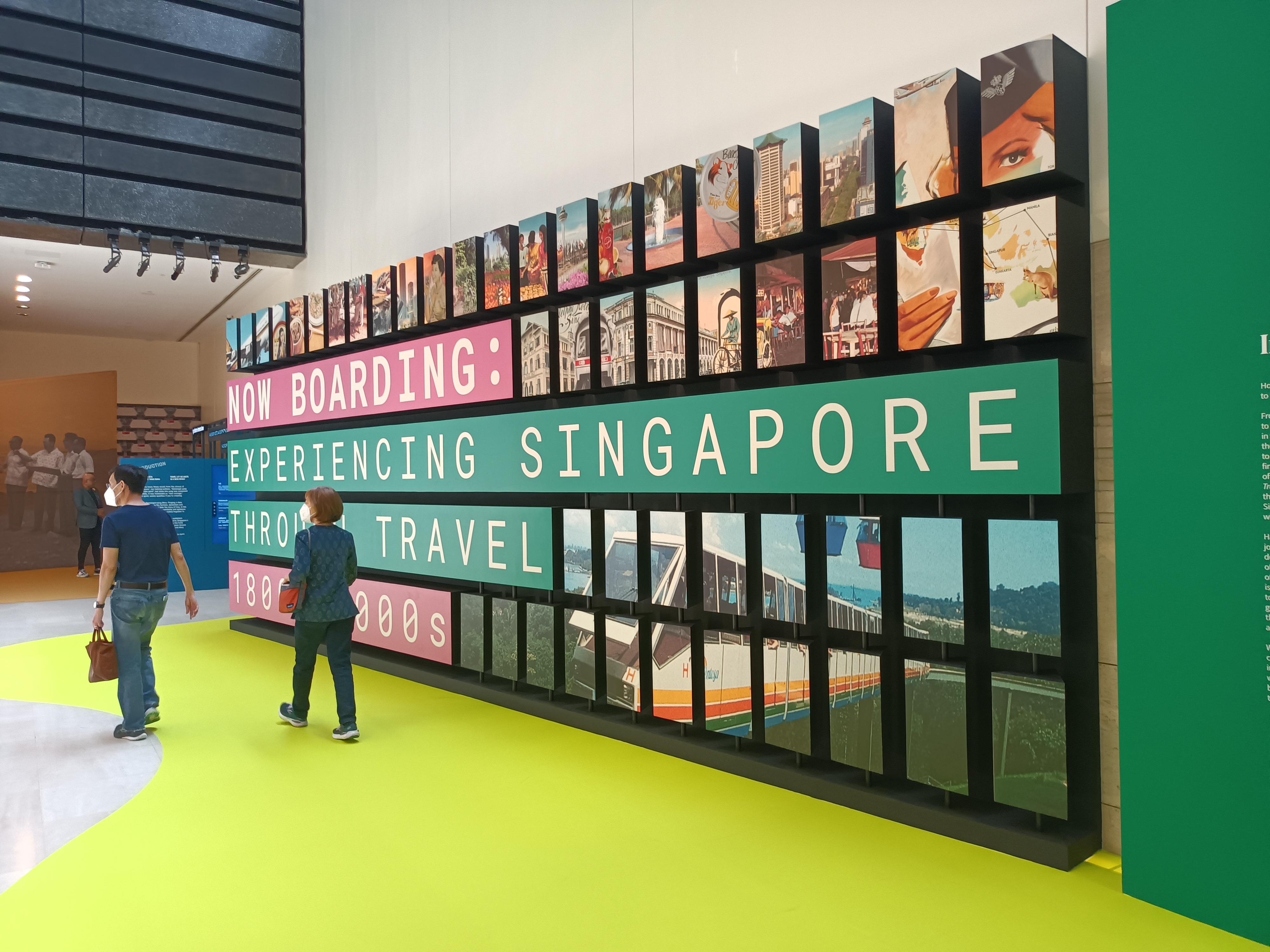 The main exhibition, located at Basement 1 of the Museum, is presented to visitors as "chapters" of a travel guidebook.
It has four themed sections that revolve around transport, accommodation, food and beverage, and sights and shopping.
The first section, Getting Around, showcases travel brochures and posters from when Singapore was still known to foreigners as part of the "Exotic East".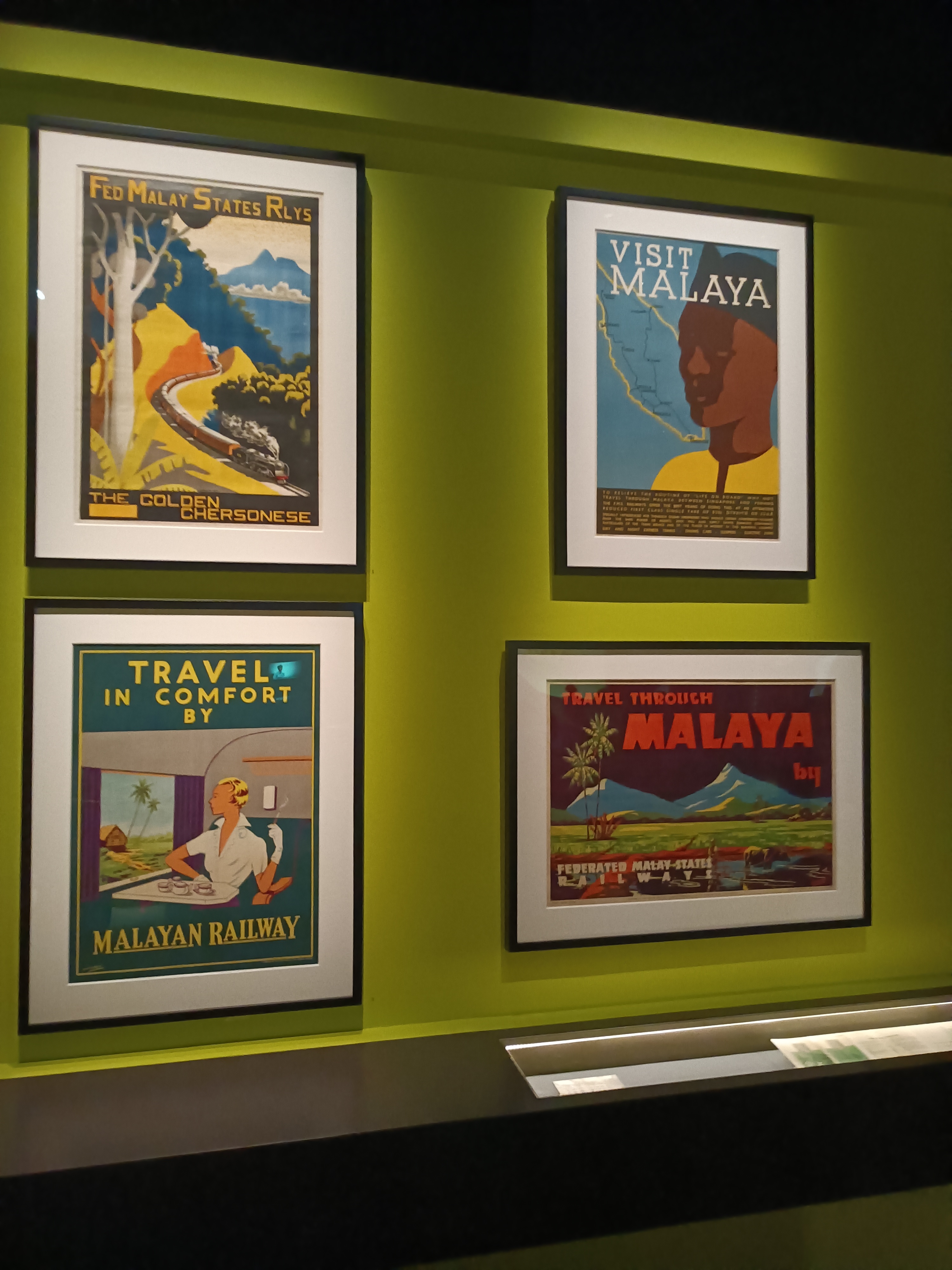 It also features SIA's iconic first-generation Suites cabin seat from its A380 aircraft, as a snapshot into the travel experience of luxury passengers in the past.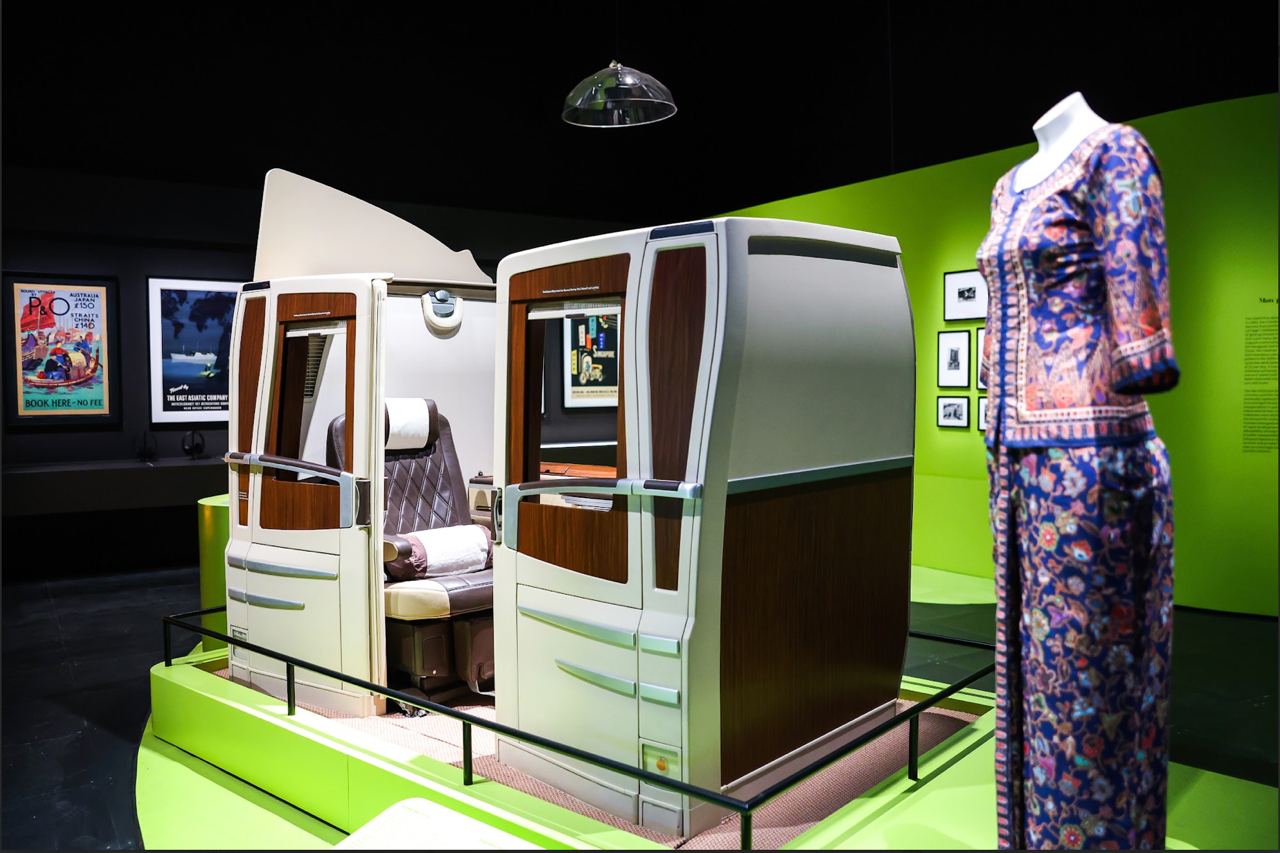 In the next section, Places to Stay, visitors can get a glimpse into the hotels that housed travellers staying in Singapore from the early 20th century .
One particular display is the iconic doorman's uniform at Raffles Hotel, one of the oldest hotels in Singapore.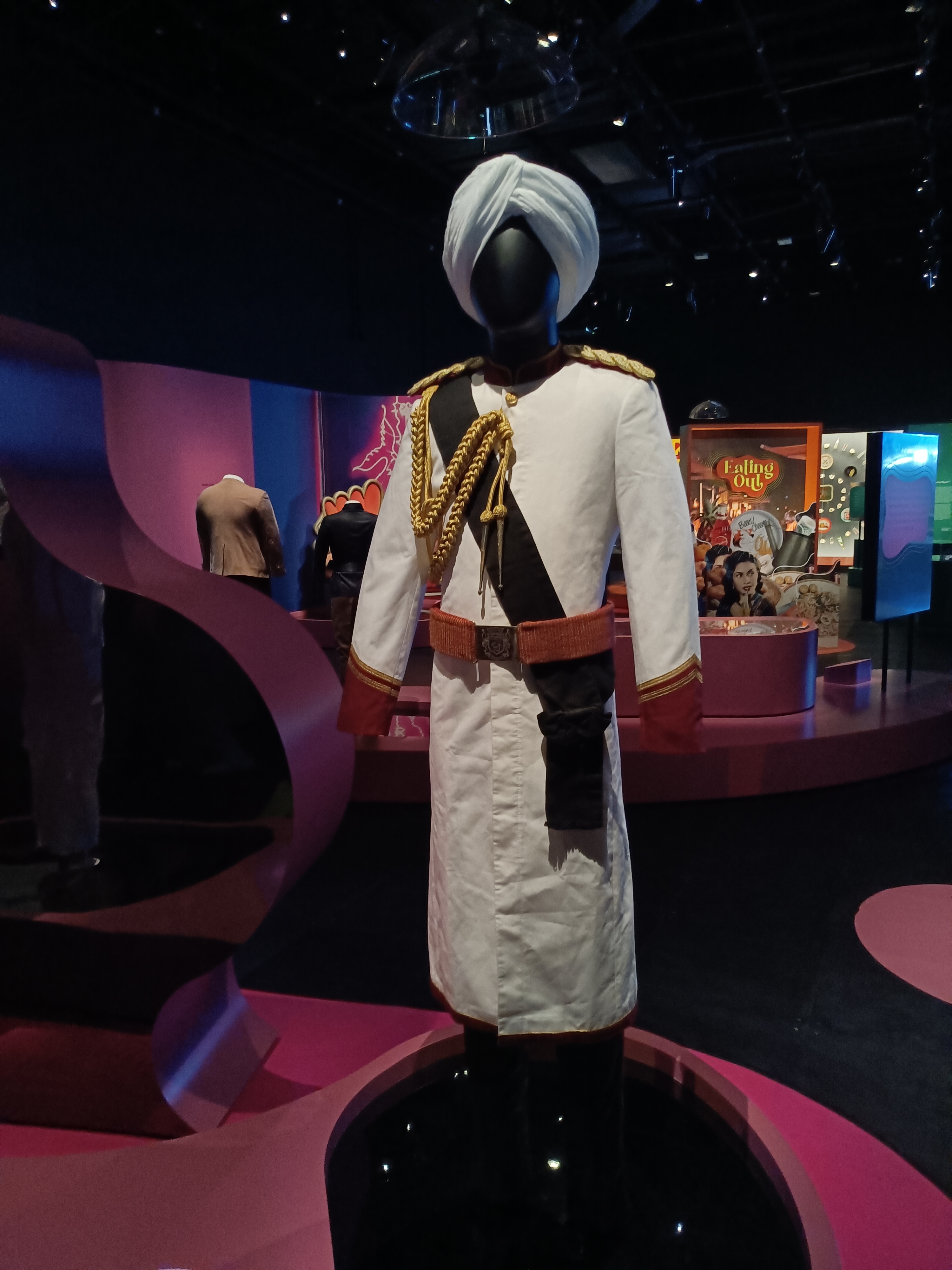 Visitors may also scan their "boarding pass" to listen to some lounge music as they explore this section.
For those who still remember old-school brands like A&W and Billy Bombers, the third section, Eating Out, contains menus, photos and other paraphernalia from their heyday in Singapore.
It also features vintage designs of homegrown brands like Tiger Beer and Fraser & Neave (F&N).
In the last section, Sights and Shopping, visitors can find out how Singapore marketed itself as a fun and vibrant lifestyle destination.
For instance, you'll find Singapore Tourism Board posters with catchy taglines to attract tourists.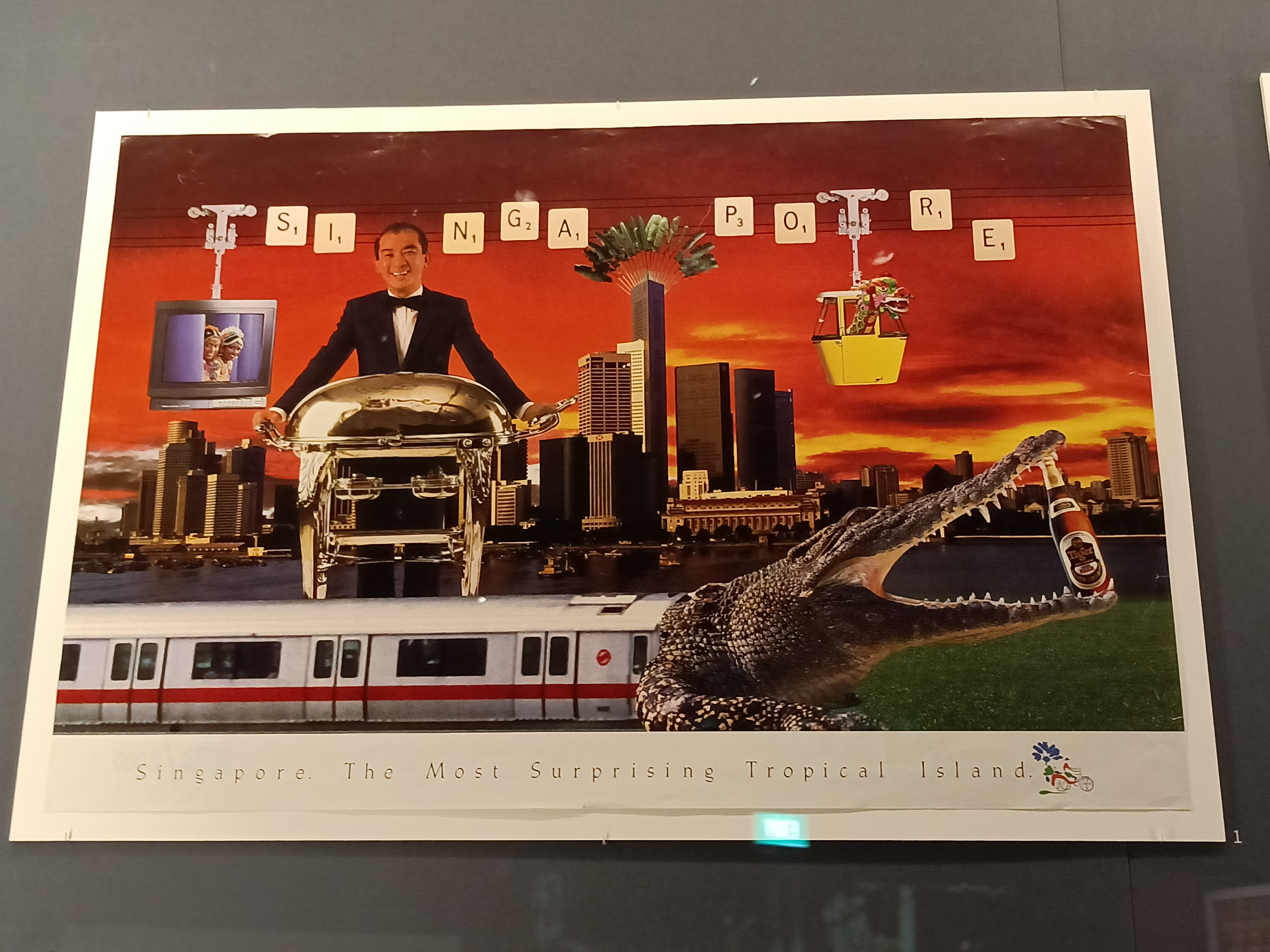 Other entertainment options for travellers of yore include Zouk, one of Singapore's most internationally renowned nightlife hotspots.
Some of their vintage memorabilia is on display as well.
'Travel is part of Singapore's DNA'
Miriam Yeo, Assistant Curator at the National Museum of Singapore, told Mothership that her inspiration to set up this travel exhibition was, oddly, the pandemic.
"I think [the pandemic] made everyone realise how hungry we were for travel, but also how suddenly tourism disappeared from our streets," she explained.
Yeo recalled that during the pandemic, she passed Clarke Quay on her commute home from the museum, and it dawned on her how empty it had become.
"And so we realised that travel is actually part and parcel of Singapore's identity. Travel is part of Singapore's DNA."
Through the 600 artefacts curated for the exhibition, Yeo hopes visitors can better appreciate how Singapore has branded itself to international travellers, and how that has shaped our identity as a nation.
She also feels that iconic artefacts like Changi Airport's analogue flipboard and the SIA suites cabin seat will resonate with Singaporeans, as snapshots that capture our love for travel.
Family friendly interactive spaces
Apart from the travel exhibition, the museum is also hosting other interactive spaces that can appeal to families with children.
The same weekend, the museum is bringing back its annual highly anticipated Children's Season, with the theme "Get Curious! All About Food".
Designed for children aged three to 12, it will provide interactive spaces and family-friendly programmes to give young visitors a glimpse into Singapore's evolving food identity from war time to present day.
Also from end-May, a disco-themed room is opening at Basement 1, which allows up to two users at once to recreate the experience of dancing in a discotheque.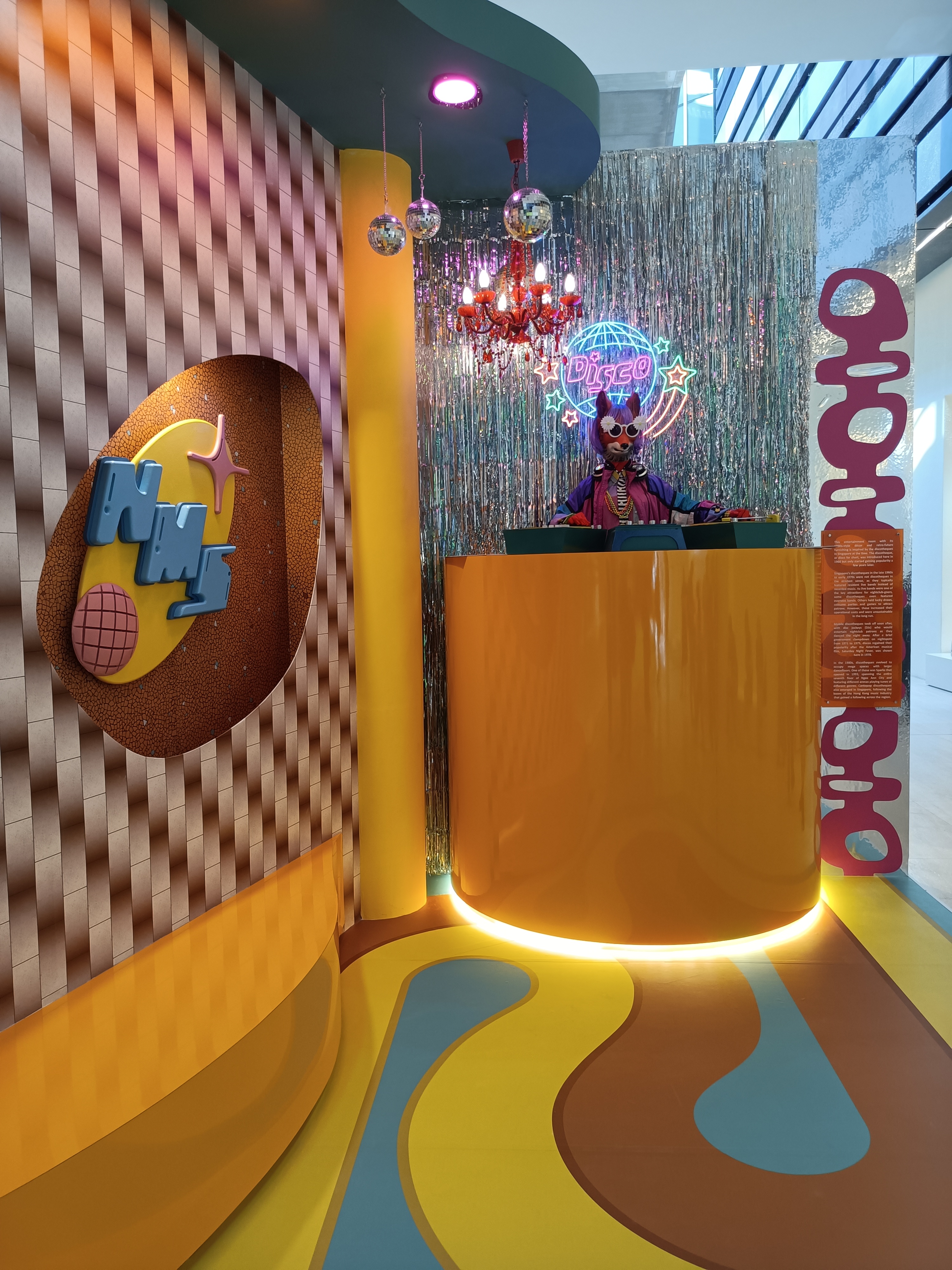 Here's a couple of amateur dancers trying their best to imitate the dance moves shown on the screen:
Two other transportation and hotel-themed "pop-up" rooms will be introduced later in August together with a theatrical audio tour.
Admissions
"Now Boarding: Experiencing Singapore through Travel, 1800s - 2000s" will run from May 27 to Nov. 19, 2023, from 10am to 7pm daily (last admission at 6:30pm).
Entry is free for Singaporeans and Singapore permanent residents, but visitors are encouraged to pre-book their museum admission tickets ahead of their visit.
Tickets will be available from May 22 onwards.
For more information, you can check out their website.
The "Get Curious! All About Food" installation showcase will run from May 27 to Jun. 5, 2023.
Entry is free for all, while some of the complementary programmes are ticketed.
Visitors can check out their website for more information.
All images and videos courtesy of Daniel Seow.
If you like what you read, follow us on Facebook, Instagram, Twitter and Telegram to get the latest updates.