Follow us on Telegram for the latest updates: https://t.me/mothershipsg
A new McDonald's outlet has opened at Choa Chu Kang Park.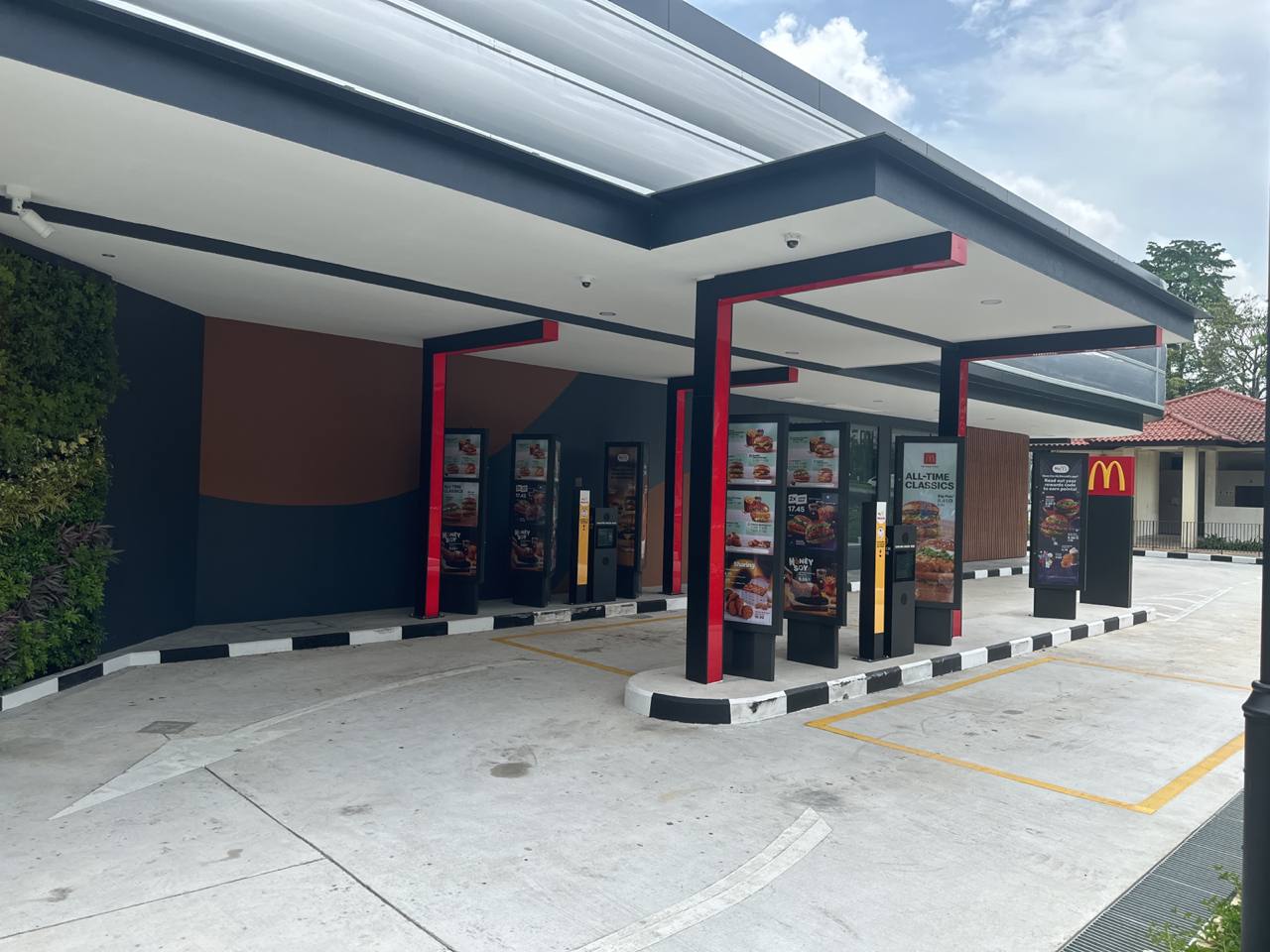 It opens for 24 hours and has a drive-thru but that's not all.
At first glance, the restaurant seems just like any other outlets, with the signature red, brown, grey and yellow colours on the exterior of its building.
However, did you know that this outlet boasts several sustainability features that you don't see elsewhere?
First such sustainable features in a McDonald's
Solar panel fitted rooftop
McDonald's Singapore shared with Mothership that the Choa Chu Kang Park outlet is the first McDonald's outlet in Singapore to have solar panels on its rooftop.
According to McDonald's Singapore, the 101 solar panels cover 370 square meters and are able to meet 20 per cent of the outlet's electricity needs.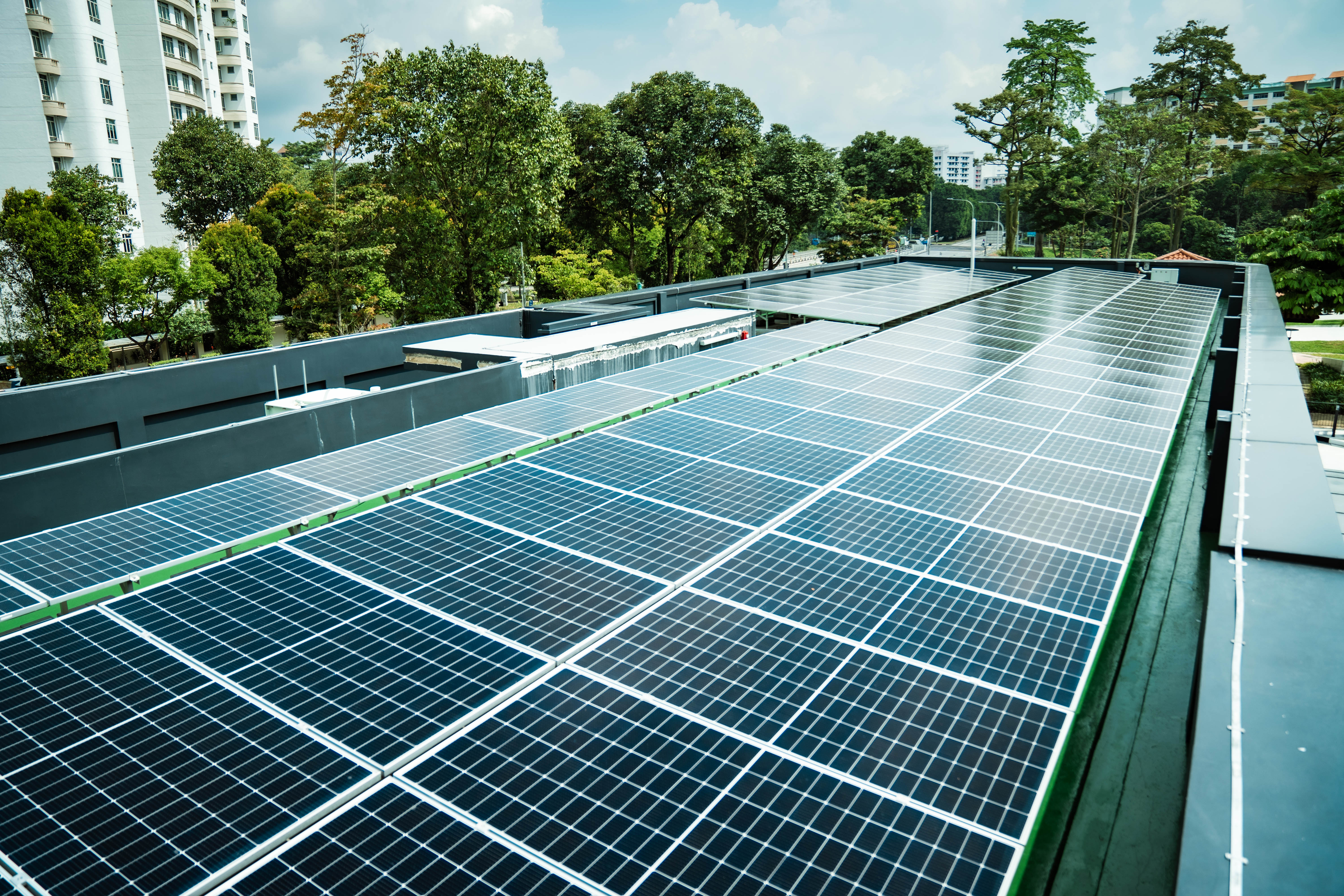 The energy harnessed is enough to power 10 four-room HDB flats monthly!
Ethylene Tetrafluoroethylene (ETFE) walls
The outlet is also the first McDonald's in Singapore to have Ethylene Tetrafluoroethylene (ETFE) walls.
A translucent building material, ETFE is gaining popularity for its use over glass or hard plastic.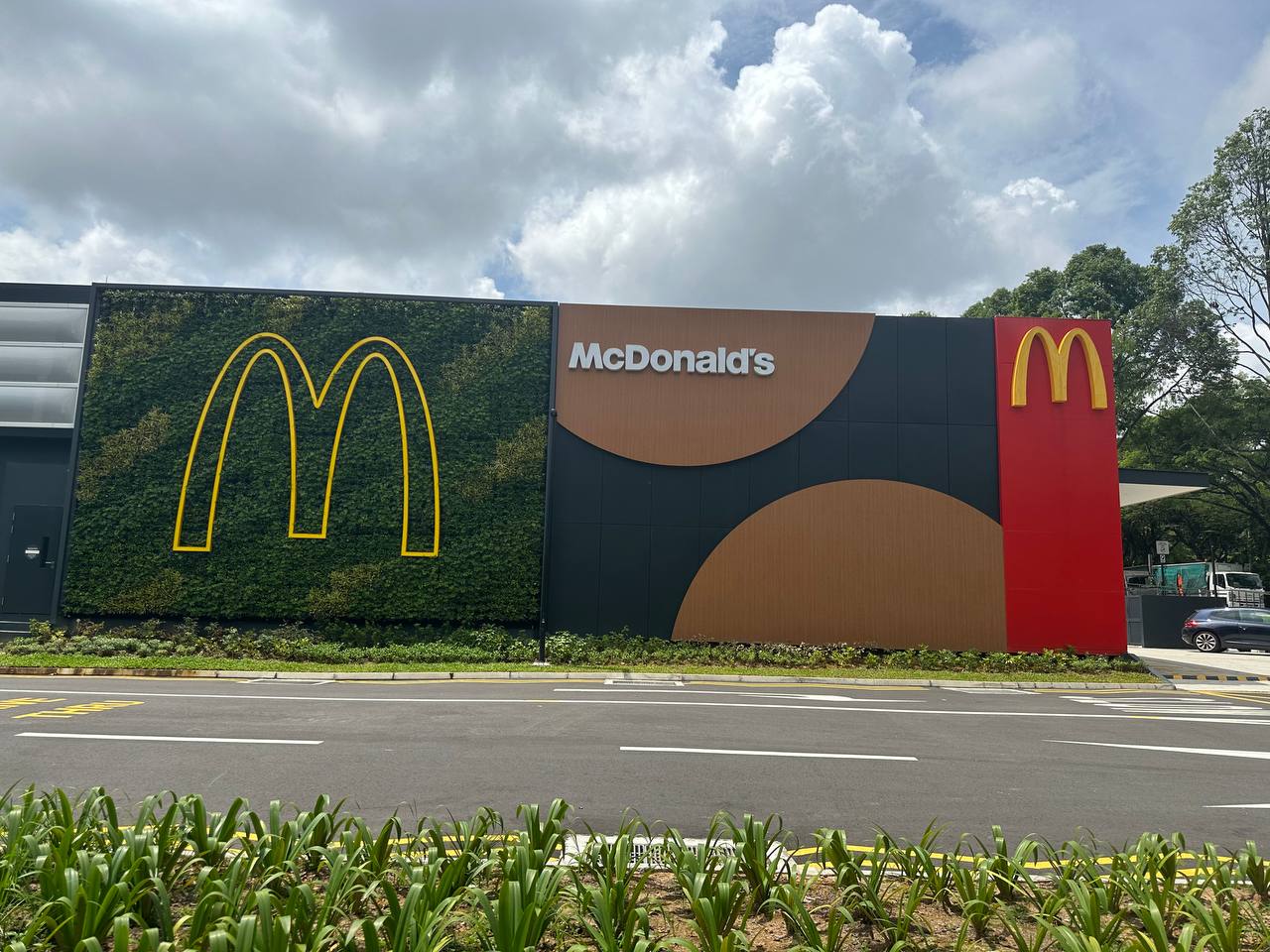 McDonald's Singapore said that the ETFE material allows 90-95 per cent of light to pass through the walls and has improved insulation compared to traditional wall materials.
This allows for savings on light energy and up to 15 per cent of air-conditioning energy monthly.
Other sustainability features
The outlet at Choa Chu Kang Park also has an indoor vertical green wall with an auto-irrigation system that helps to maintain the plants while minimising water usage.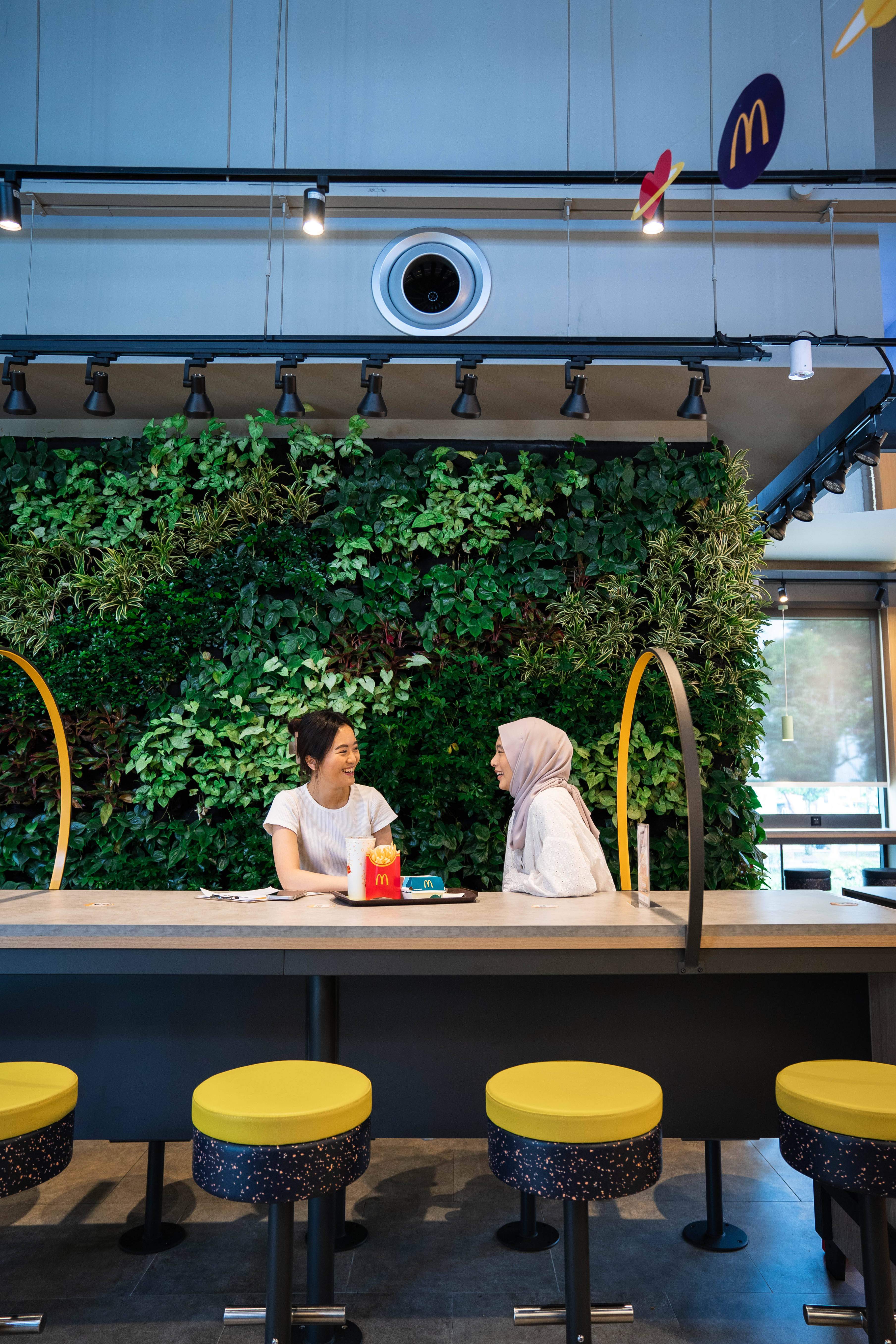 Additionally, this outlet is equipped with numerous energy-saving installations.
They range from LED energy-efficient lights, water-efficient taps and cisterns to better regulate water use to an energy-efficient air-conditioning system that saves energy by cooling only necessary areas and motion-sensor lights that are activated when needed.
To demonstrate their commitment to sustainability, McDonald's Singapore also highlighted other initiatives which you may or may not have noticed.
These include switching to straw-less lids to reduce the use of straws, shortening McFlurry spoons to reduce plastic use, as well as using motion-sensor lights, platen grill to cook patties more energy efficiently and low oil volume fryer to reduce energy and oil use.
McDonald's Singapore said that the outlet at Choa Chu Kang Park is a "milestone" for the company with two "first"s in Singapore -- the solar panel roof and ETFE walls.
Related articles
Images courtesy of Ruth Chai and McDonald's Singapore.
If you like what you read, follow us on Facebook, Instagram, Twitter and Telegram to get the latest updates.