Follow us on Telegram for the latest updates: https://t.me/mothership sg
A group of people were caught on camera feeding a wild heron at Bishan-Ang Mo Kio Park in an online video.
Child throws bread at heron
In the 22-second video, the group, presumably a family, was seen standing a few metres away from a grey heron standing in the river.
A woman could be seen pointing at the heron, appearing to instruct a child next to her to throw the bread.
The bird's attention immediately turned towards the bread, which landed in the water and floated down the river.
Standing beside them was a man who was watching the pair and another woman who was carrying a smaller child.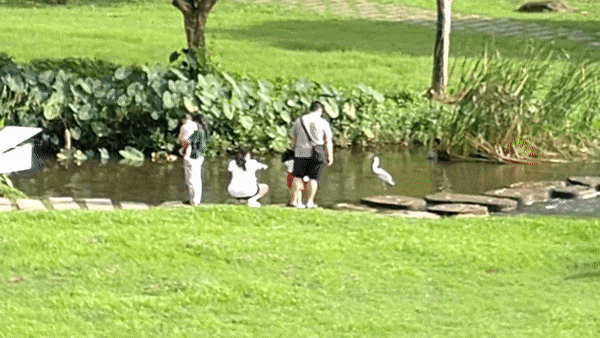 The bird gave the bread a quick chase and dipped its beak into the water before emerging with the food in its beak.
The family seemed intrigued by its behaviour, as the man quickly pulled out his phone to capture the scene.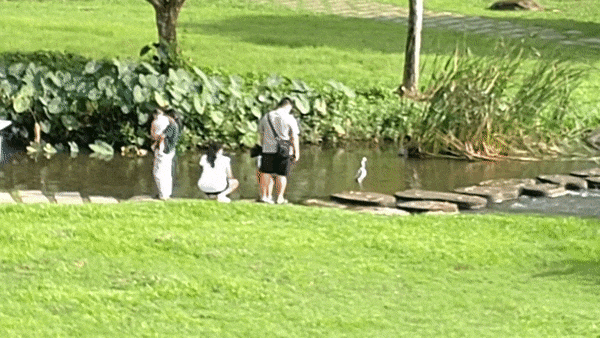 Feeding of wildlife is illegal
In response to Mothership's enquiries, the National Parks Board (NParks) identified the bird as a native grey heron.
"The naturalised Kallang River at Bishan-Ang Mo Kio Park attracts wildlife, including waterbirds such as herons, to feed and rest there," said Adrian Loo, group director of wildlife management at NParks.
He said that NParks adopts a holistic science-based and community approach to the management of human-wildlife encounters, including public education and outreach to engage the community.
"This includes discouraging and taking enforcement action against the illegal feeding of wildlife, which can alter their natural foraging behaviour of wildlife and lead them to rely on humans for food."
Feeding wildlife may also result in unnatural population growth, he added.
Observe wildlife from a safe distance
It is illegal to feed wildlife in Singapore. Offenders can be fined up to S$10,000 under the Wildlife Act.
Loo said:
"If members of the public encounter wildlife, they should observe from a safe distance and avoid contact, as wildlife can be unpredictable in behaviour, and can pose a risk to public safety even if not deliberately provoked."
Members of the public can report cases of wildlife feeding through the OneService Mobile App.
More information about how to approach wildlife encounters is available on NParks' website.
All media via Matthew Lim/Facebook.
If you like what you read, follow us on Facebook, Instagram, Twitter and Telegram to get the latest updates.