Follow us on Telegram for the latest updates: https://t.me/mothershipsg
Mediacorp actress Denise Camillia Tan made an honest boo-boo while hosting "The Sheng Siong Show" for the first time on May 27.
In a video uploaded to Tan's TikTok account, she and co-host Dasmond Koh were trying to reach one Nicholas on the phone during the game segment of the show.
The call went something like this:
*Call connects*

Koh: Hi.

Tan: Is this Nicholas?

Female voice: Hello?

Tan (in Chinese): Is this Nicholas?

Koh: Can I speak to Nicholas?

Female voice: *Says something we suppose is 'Who's that on the line?'*

Tan: *processes before speaking in Chinese* You're his grandmother.

(Note: Grandmother is 'nai nai' in Chinese)

Koh: No, she said, 'Who's on the line'.

Tan: Oh! Who's on the line! *instant regret*

Koh: We're calling from Channel 8 "The Sheng Siong Show"

*Camera pans to amused audience, while Tan appeared red-faced*
Tan gamely called what transpired an "epic moment", and responded to a few comments on TikTok.
Here's what we gathered from her responses to other TikTok users:
1)The lady on the phone was unaware that the call was being broadcast live.
2) Tan is quite the sport.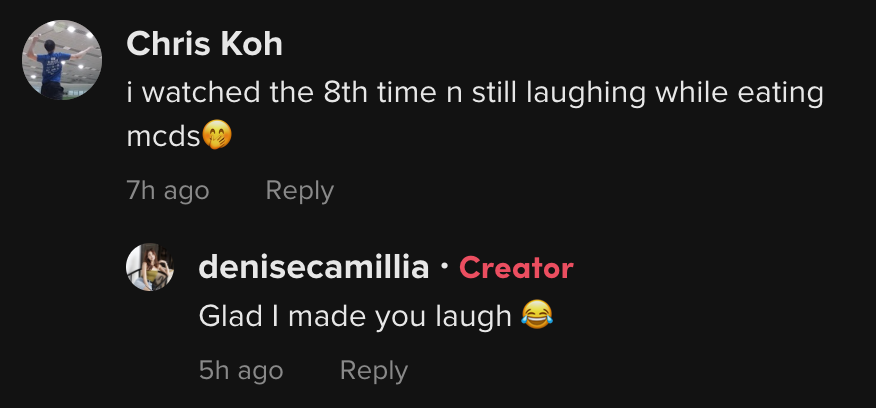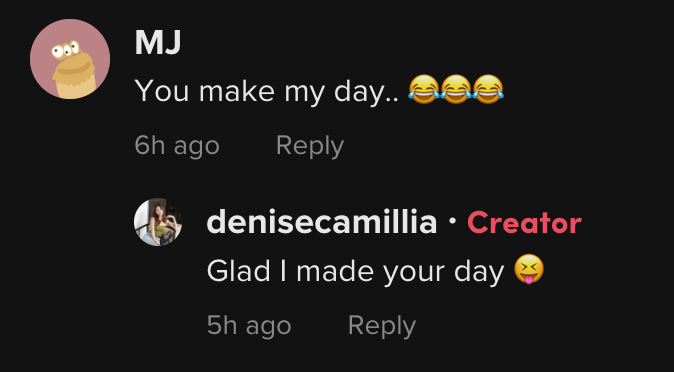 3) Tan wasn't the only one who couldn't figure out what the female voice was saying.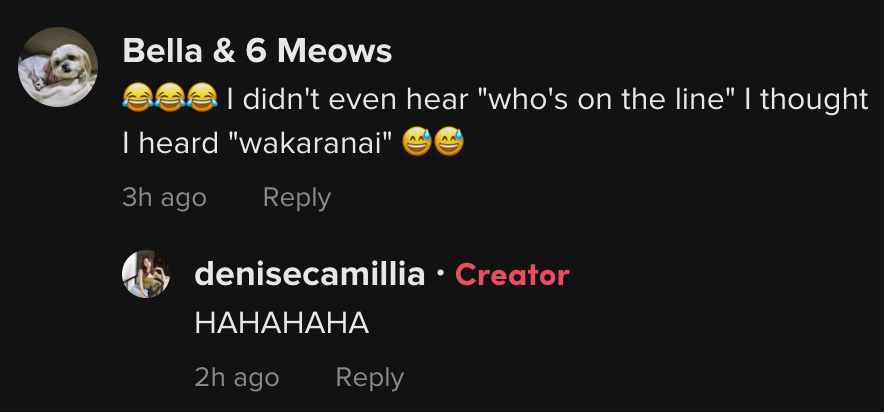 She also thanked those who encouraged her by telling her that she's done well for her first attempt at hosting.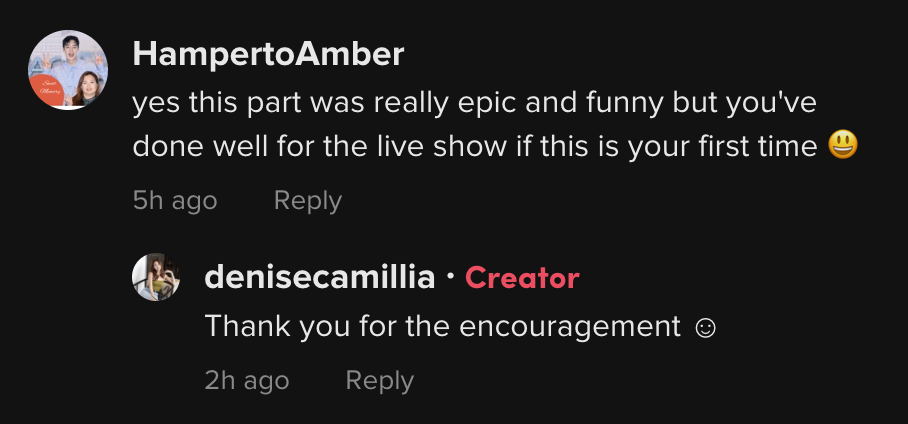 Unfortunately, we didn't manage to find out through this video and the comment section if the lady was Nicholas' grandma or not, and there aren't any replays available online either.
Sad.
Congratulations! You have made it to the end of the article (whether by speed-scrolling or otherwise). This alone qualifies you to apply for the role of an Editorial Intern (Nova) at Mothership. Click here to find out more.
Top photos from Denise Camillia Tan's TikTok
If you like what you read, follow us on Facebook, Instagram, Twitter and Telegram to get the latest updates.