Follow us on Telegram for the latest updates: https://t.me/mothershipsg
A 61-year-old male cyclist was on an overnight bike ride when he realised he had lost a packet of emergency cash amounting to S$54.
His efforts to find the cash that night were in vain.
However, the next morning, he was contacted by another cyclist who readily returned him the money.
The two men were surprised to find out that they shared the same name.
This heartwarming story was recounted in a post on Facebook by user Joseph Kok Wah Lim in the "SG PCN Cyclist" Facebook group, on May 20.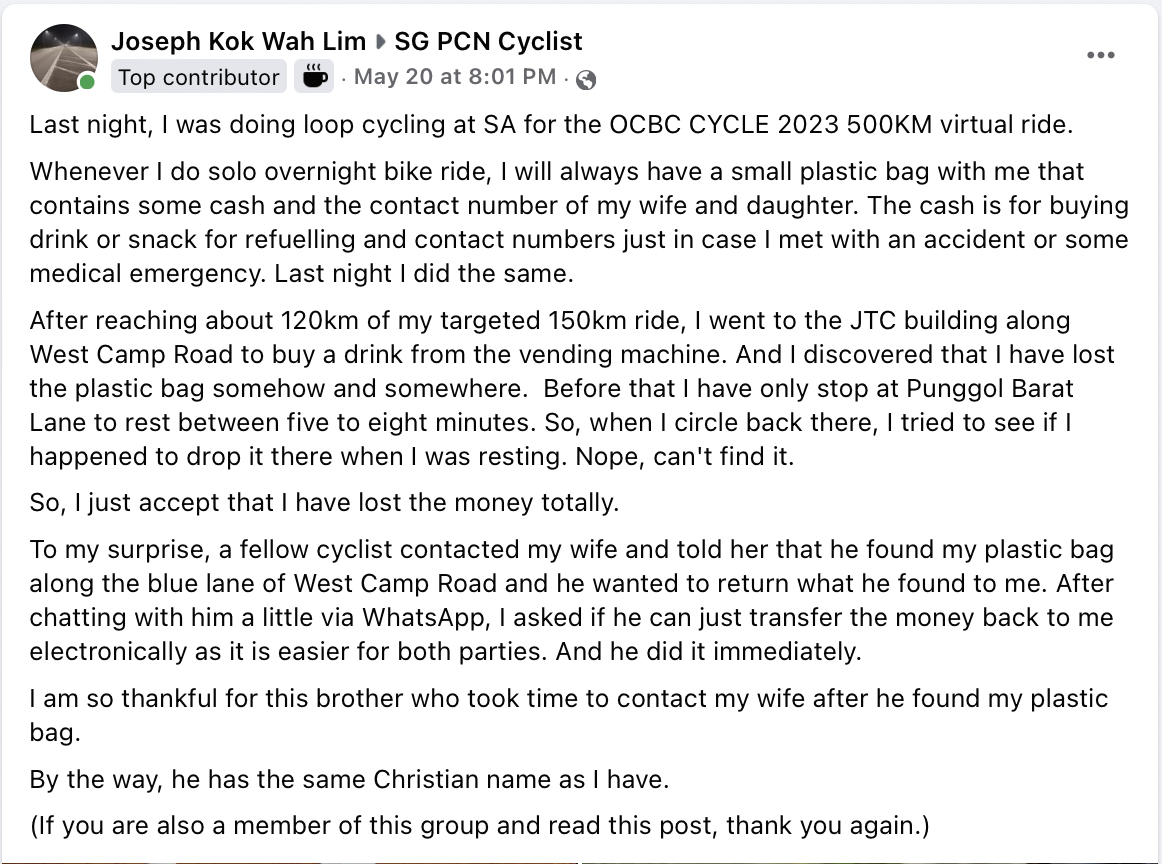 An avid cyclist
Lim, an avid cyclist, told Mothership that he has been cycling regularly for more than 10 years.
He typically cycles five times a week, culminating in a 95km overnight ride on Saturdays.
This was his route on the morning of May 20 (Saturday).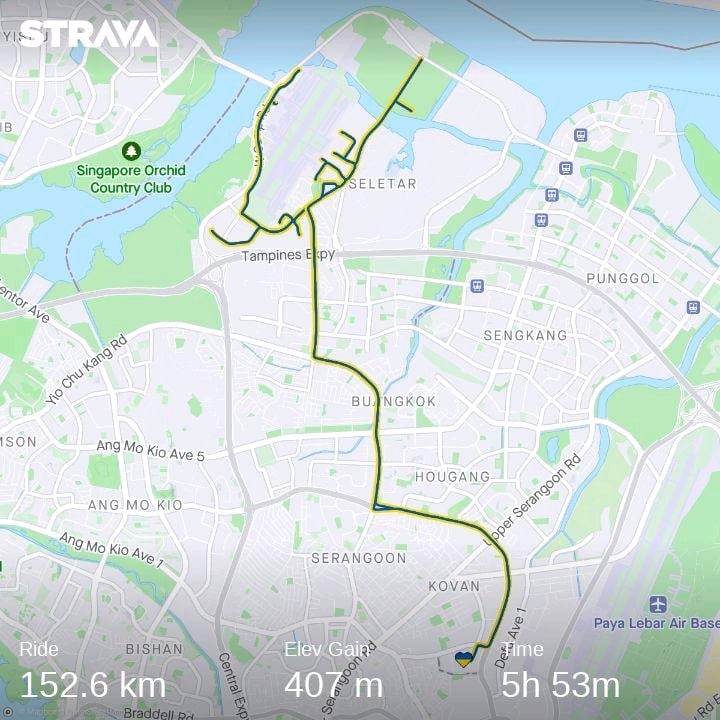 A plastic bag for emergencies
In his post, Lim wrote that his habit for solo night rides is to carry a small plastic bag of cash for drinks or snacks, as well as the contact numbers of his wife and daughter, just in case he encounters an accident.
Lim kept this plastic bag in the back pocket of his bike jersey.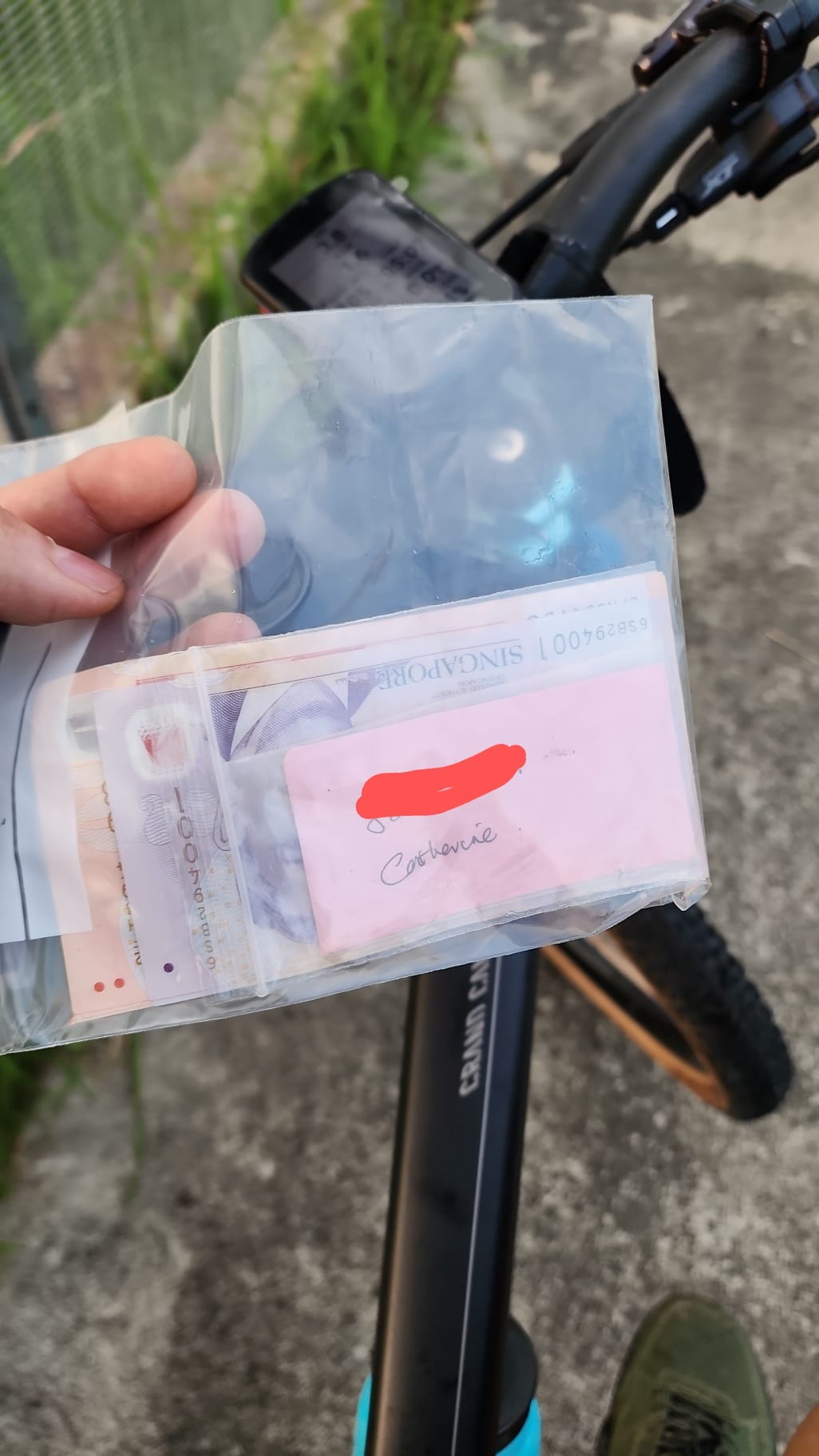 The ride
That night, it was an uneventful ride for Lim.
Lim had completed about 120km of his targeted 150km route, when he decided he needed a drink.
Lim stopped at a building along West Camp Road to buy a drink from the vending machine there.
That's when he realised that the plastic bag containing his emergency cash was missing.
Disappointed, Lim said that he just stood there, staring at the machine for some time.
He decided to fill up his water bottle at a nearby public toilet, before continuing his ride.
Lim later circled back to a junction where he had taken a break earlier, to search for the missing bag.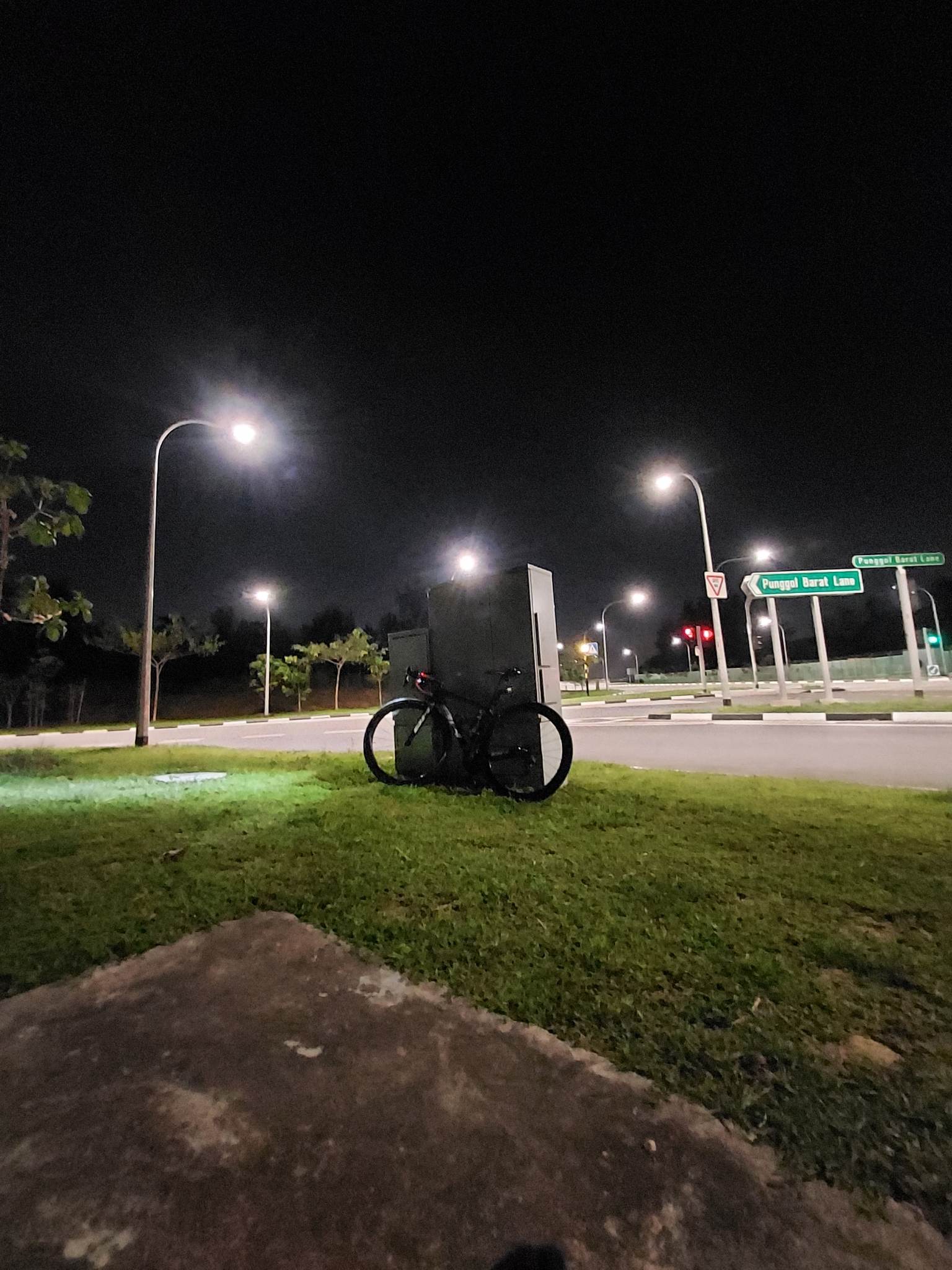 However, the pack of money was nowhere to be found.
Contacted by a fellow cyclist named Joseph
Later that morning though, Lim's wife was contacted by a fellow cyclist over WhatsApp.
The man said that he had found the missing bag along the cycling lane of West Camp Road.
The finder's name, coincidentally, was also Joseph.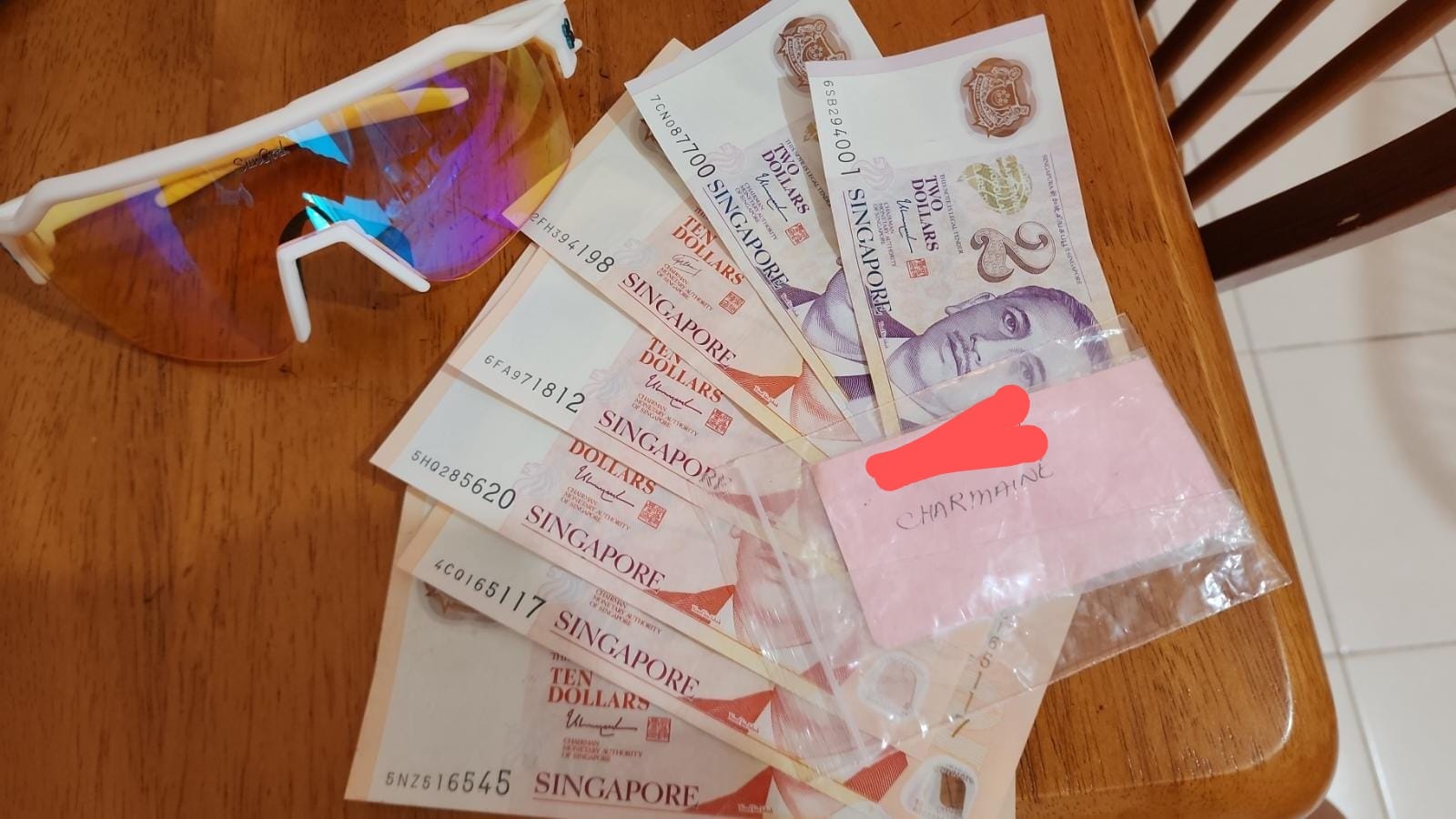 Lim added that the cyclist asked for his address, and offered to personally return him the item.
However, as he was busy that day, Lim asked if the cyclist could transfer the money to him electronically.
And the other Joseph responded immediately, sending Lim the money via Paylah!
"I was totally surprised and happy," Lim shared, saying that he never expected to get his lost cash back.
Online users respond
Lim's post resonated with online users, many of whom were touched by the act of kindness showed by the other cyclist.

Some called him a "Good Samaritan", likely for going out of his way to help Lim.


Others were amused at how similar Lim's and the cyclist's names were.

"The other Joseph is the hero of this episode": Lim
Though Lim was struck by the other man's honesty, he never expected the Facebook post to gain so much traction.
"[He's] the main character and hero of this episode," Lim shared.
Since the incident, Lim has been chatting with his benefactor, and is planning to meet up with him in June.
And if their schedules permit, they plan to go cycling together in future.
Top image courtesy of Joseph Lim.
If you like what you read, follow us on Facebook, Instagram, Twitter and Telegram to get the latest updates.