Follow us on Telegram for the latest updates: https://t.me/mothershipsg
Marvel fans assemble.
This June, fans and enthusiasts of earth's mightiest heroes will be able to enjoy an 11-week-long large-scale Marvel themed event at Jewel Changi Airport.
Avengers: Beyond Earths' Mightiest will be held from May 26 to Aug. 31, 2023, and will feature 3D installations and interactive displays.
The event, paying homage to 60 years of Avengers, will feature key milestones of the titular Marvel heroes from comic books to television, toys and movies.
Life-sized displays (Shiseido Forest)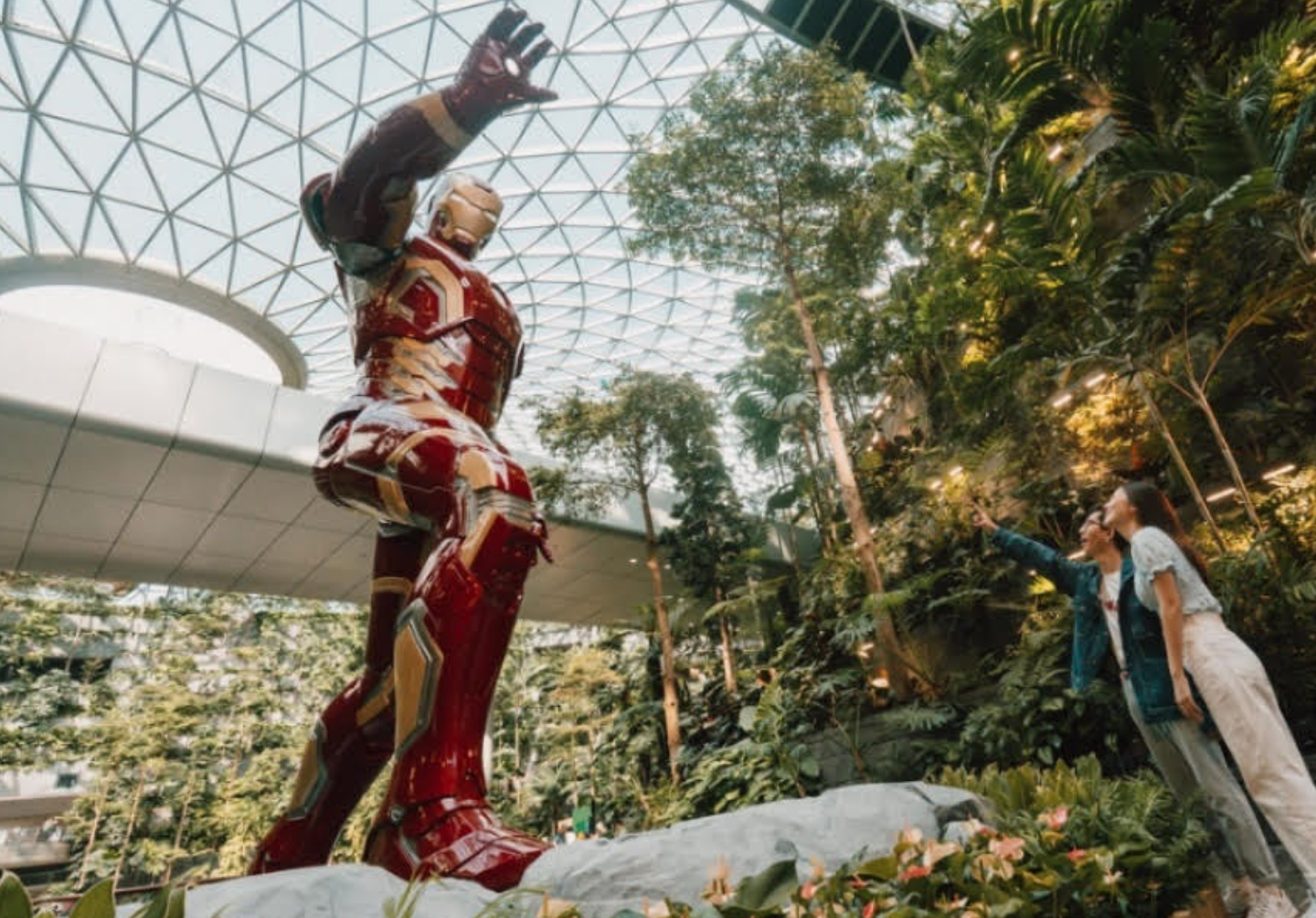 Six Marvel-themed photo spots, including two 3D displays – a 3-metre high replica of Captain America's Vibranium Shield, and a 3.5-metre high replica of Thor's Mjolnir, are sure to bring out the inner Marvel fan in visitors.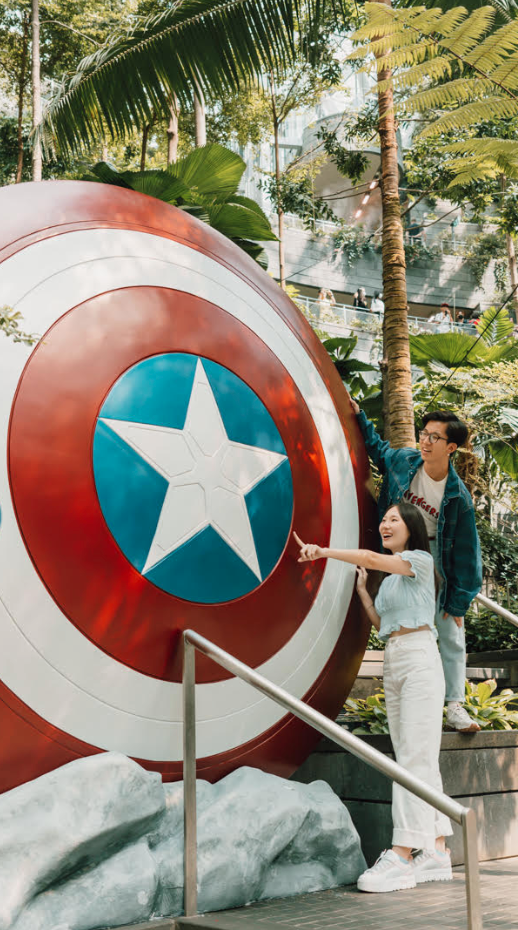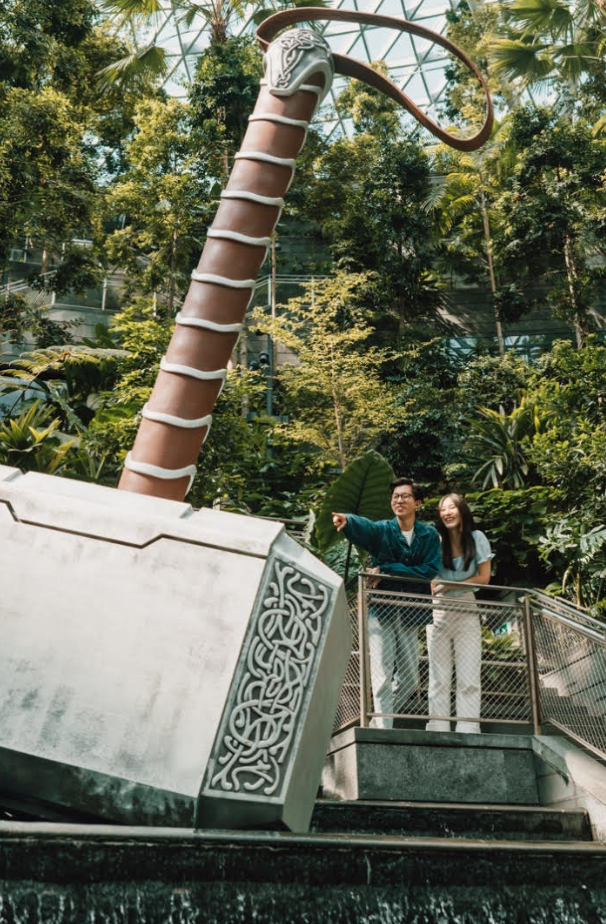 The four other displays feature Black Panther, Doctor Strange, Ant-Man and the Wasp, and The Incredible Hulk.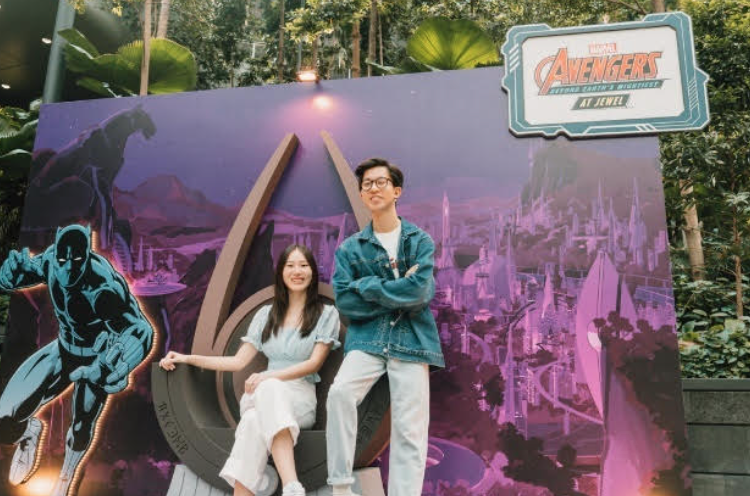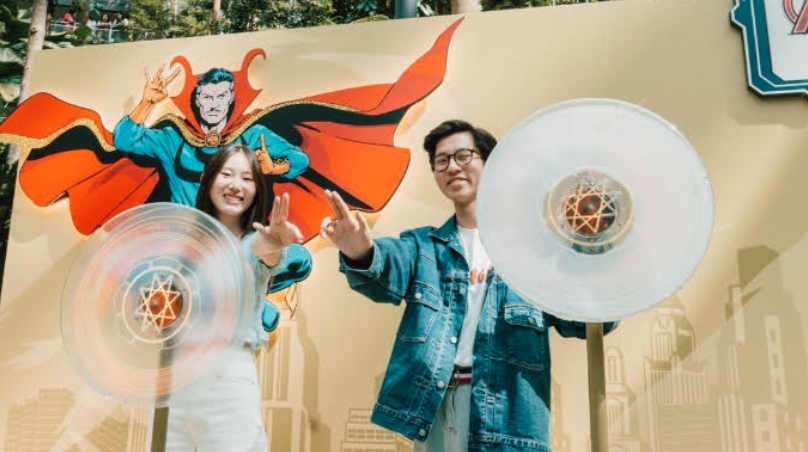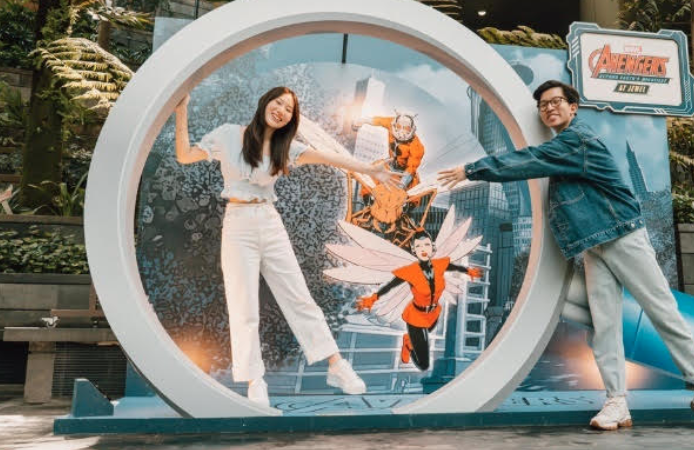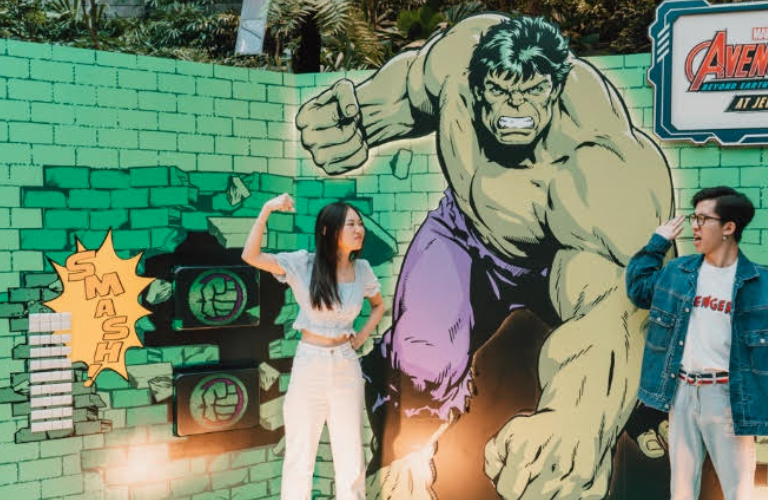 Epic storytelling elements (Canopy Park)
Jewel's Canopy Park features enthralling exhibits narrating the history of the Avengers, from their conception to their first battles, which span across 60 years.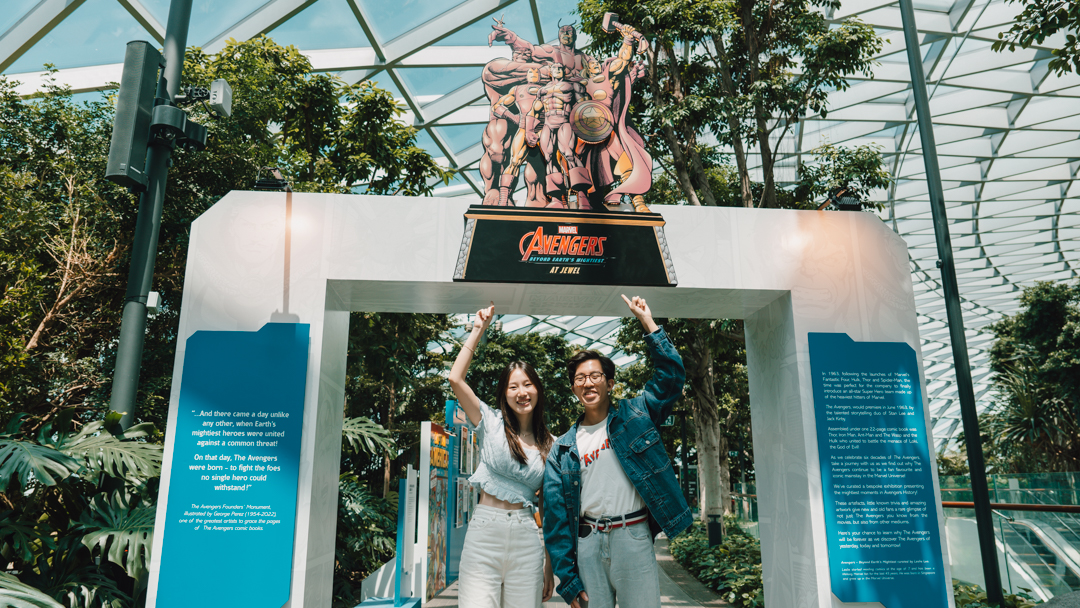 The exhibit references major epic titles such as Contest of Champions, Secret Wars and Infinity Gauntlet, to conflicts with X-Men, Defenders and Eternals.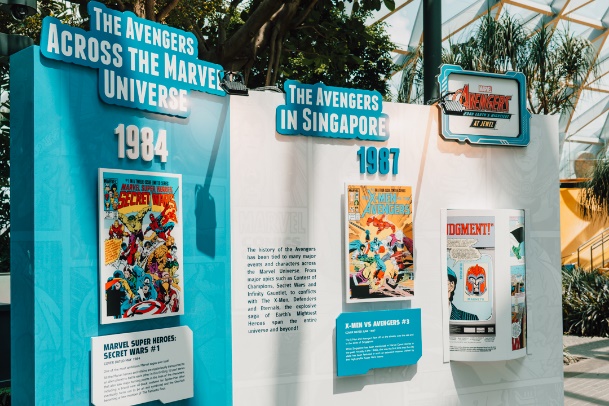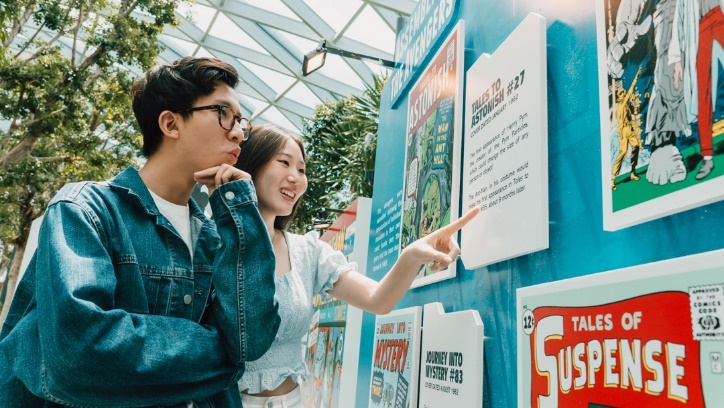 Immersive installations chronicle this rich history and remarkable events of the Avenger's timeline from the introductions of Captain America in 1941 to the formation of the Avengers in 1963.
From displays of a rare first Avenger's action figure dating back to 1972, to a television showcasing snippets of The Avengers: Earth's Mightiest Heroes cartoon series, Marvel enthusiasts can immerse themselves in lore and backstory.
At the Petal Garden, life-sized displays of iconic Avengers in the Marvel Cinematic Universe such as Ant-Man and The Wasp, Black Panther, Captain America and Iron Man will add to the instagrammable spots and are photo-worthy, both day and night.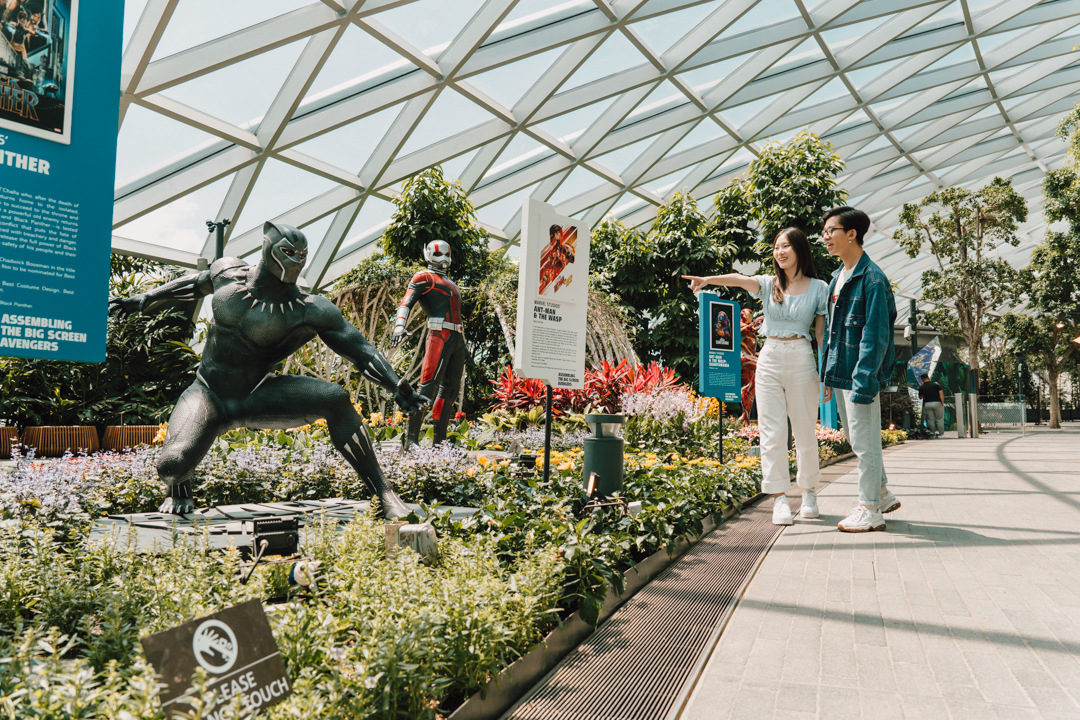 Light and sound showcase
Catch your favourite Avengers as water projections on the world's tallest indoor waterfall.
A Marvel-inspired Light and Sound showcase will be featured at the HSBC Rain Vortex everyday at 8pm.
An additional show will play on Fridays, Saturdays and Sundays at 10pm.
Win vouchers through online engagement
Visitors can win vouchers by voting for their favourite Avenger by scanning the QR codes found on the information panels beside the installations
After scanning the code, visitors can snap photos or record videos with an Avengers-themed photo frame.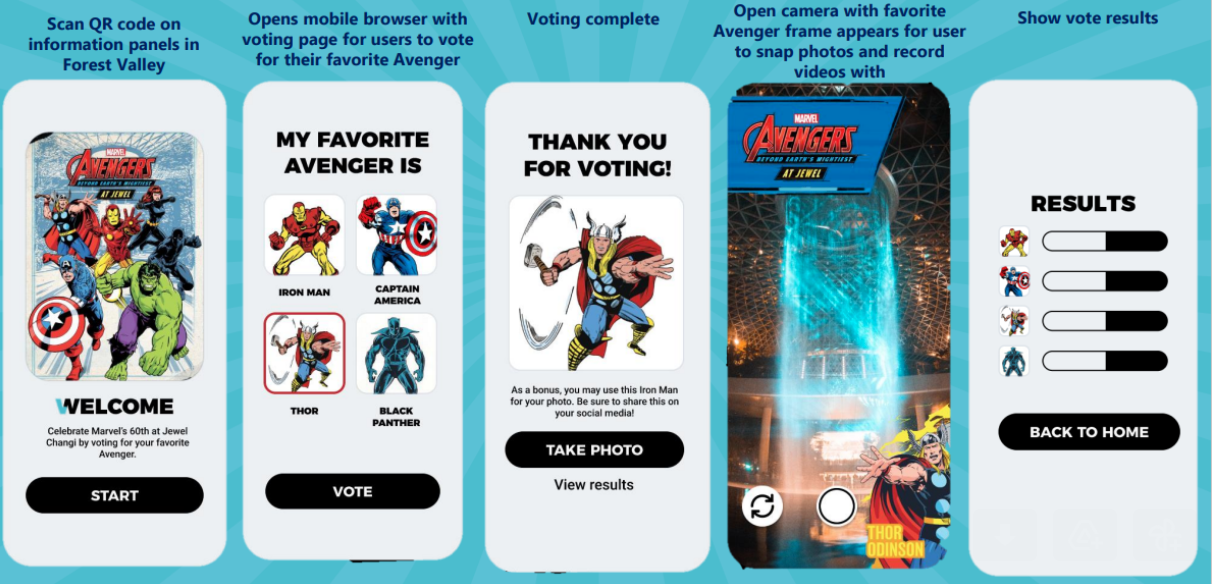 Visitors who share these on their social media accounts, follow Jewel on Facebook and Instagram, and present a same-day receipt of S$100 (paid with Mastercard) at the Level 1 Jewel Concierge will receive a $5 tenant voucher.
There will also be an additional perk for Changi Pay users who can receive a S$2 Changi Pay eVoucher with a minimum spend of S$100 at Jewel.
From May 26 to Jul. 30, in collaboration with Capitastar app, visitors can collect six Avengers: Beyond Earth's Mightiest at Jewel stamps on the app when they shop and dine at Jewel and earn points.
When six tasks are completed, shoppers and diners can earn these stamps which entitle them to additional points worth up to S$25.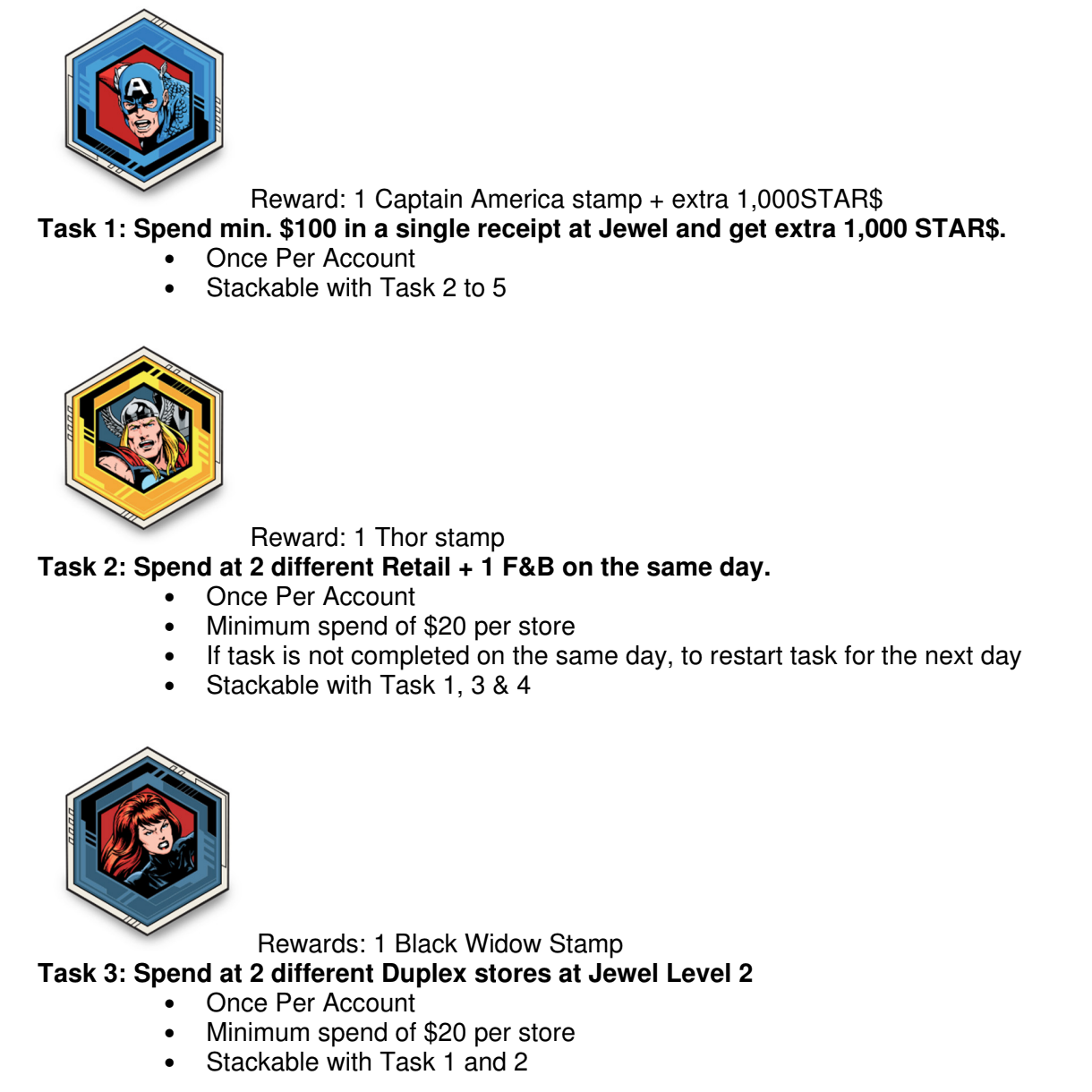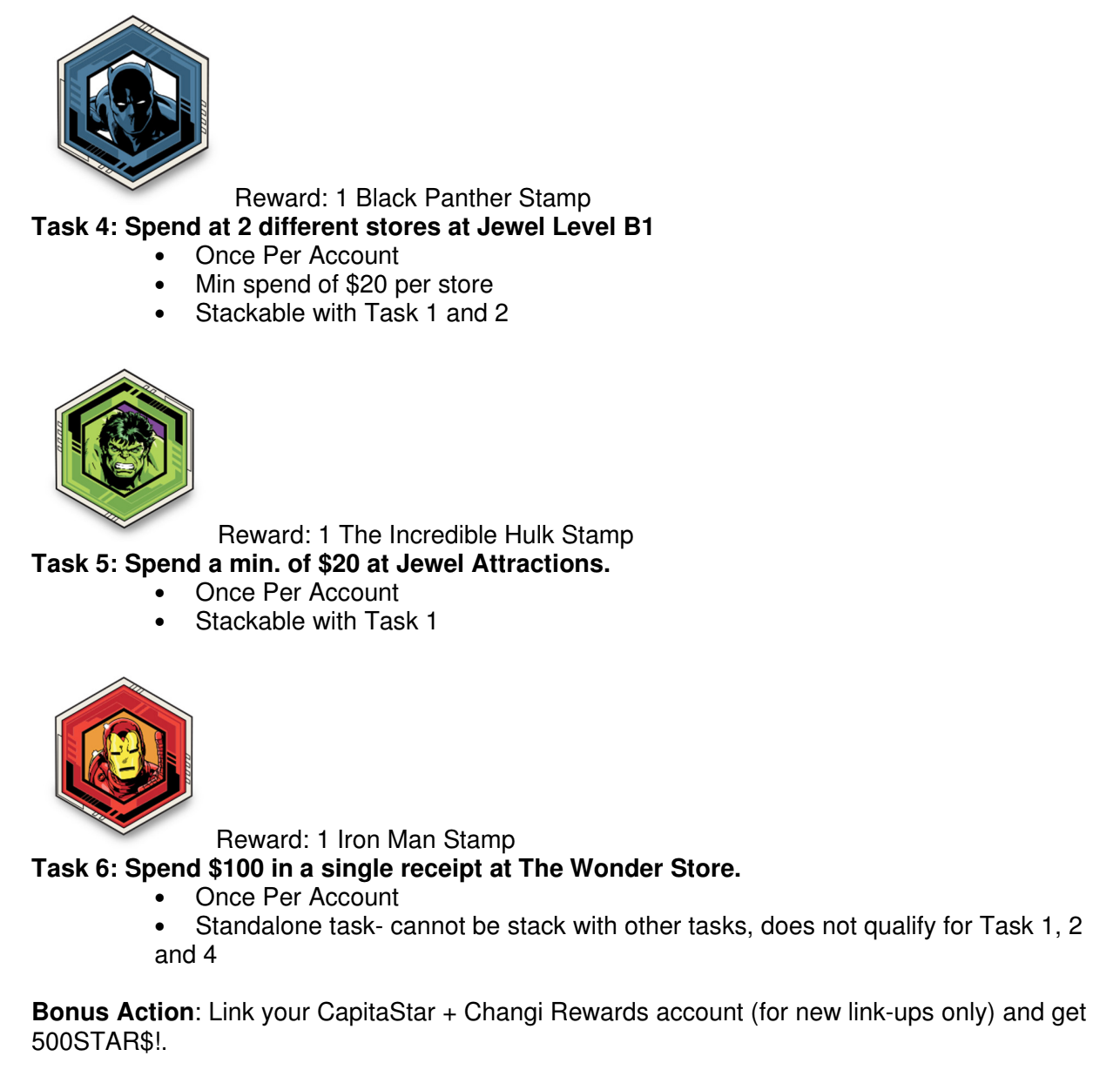 Exclusive goodies
Marvel fans will be able to shop at The Wonder Store at Jewel Basement 1 where they can look forward to gift-with-purchase promotions and at an Action City pop-up, located just next to the Concierge Counter at Level 2.
Merchandise such as toys, stationery, apparel, figurines, and more will be available.
In addition, to commemorate the 60th anniversary of the Avengers, a special, limited print of The Avengers #1 (2023) featuring a custom cover of the Avengers against the backdrop of Jewel drawn by Singaporean artist Gary Choo will be up for grabs as prizes.
Those eager to win the the print are encouraged to keep an eye on Jewel's social media channels.
All photos via Jewel.
If you like what you read, follow us on Facebook, Instagram, Twitter and Telegram to get the latest updates.