Follow us on Telegram for the latest updates: https://t.me/mothershipsg
In yet another deplorable episode of community cat abuse, a feline was reportedly thrown off an HDB block in Hougang recently.
New cat in the community
According to Jasmine Tan, who is an administrator of the Hougang Community Cats Facebook group, the tuxedo cat was just spotted in the vicinity of Hougang Avenue 8 in May 2023.
As the name suggests, tuxedo cats are bi-coloured cats, usually black and white, with a distinct white-coloured patch on their chests akin to the pattern of a tuxedo suit.
Tan found the tuxedo cat wandering around the area and wrote a May 8 Facebook post hoping to locate its owner.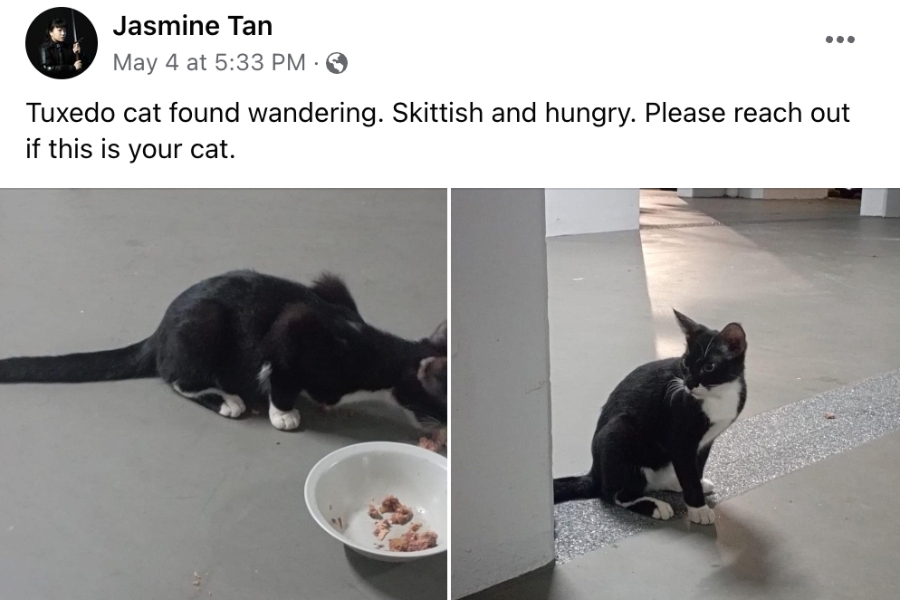 She noted that the tuxedo cat seemed skittish and hungry.
The tuxedo cat can be seen eating some wet feed in her photo.
Cat was named Tuxy
The post apparently did not receive much response and no one stepped forward to claim the cat.
It was later named Tuxy and became one of the several community cats familiar to feeders in the area.
Found dead
In a May 22 post, Tan said Tuxy was found dead at the foot of Block 614 Hougang Avenue 8.
She suspected that Tuxy was thrown from height from the aforementioned HDB block.
Warning: The following image and its description may be distressing, viewer discretion is advised.
Tuxy's lifeless body can be seen in Tan's photo, lying sideways and on top of a drain cover at the open-air car park.
Blood splatters can be seen around Tuxy's carcass, which seemingly reaffirmed Tan's suspicions that the feline fell from height.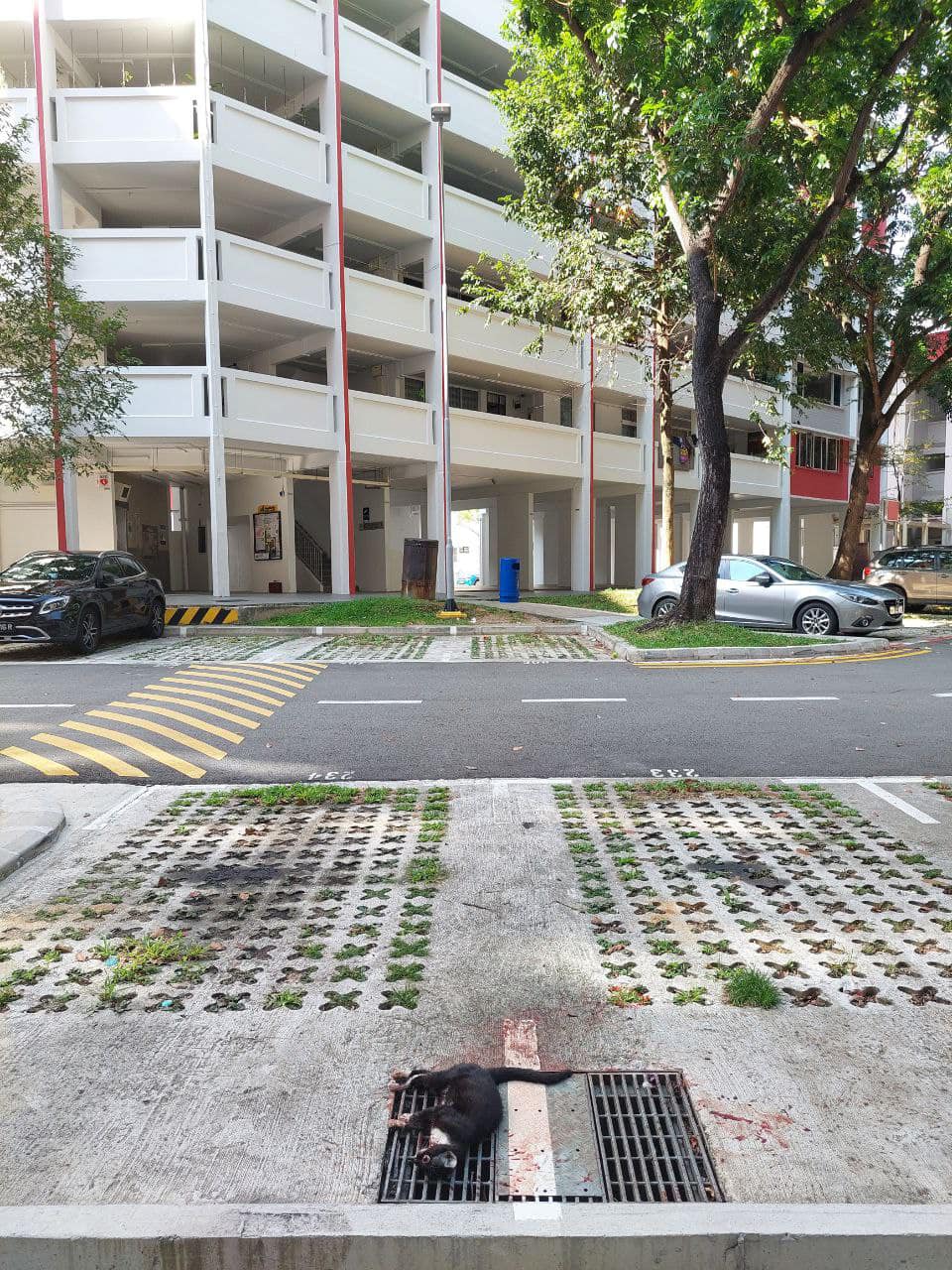 Blood stains still visible
When Mothership visited on May 23, the blood stains, while cleaned, were still visible.
The HDB at Block 614 Hougang Avenue has 12 levels.
The common corridors of Block 614 were directly above the area where Tuxy's body was found.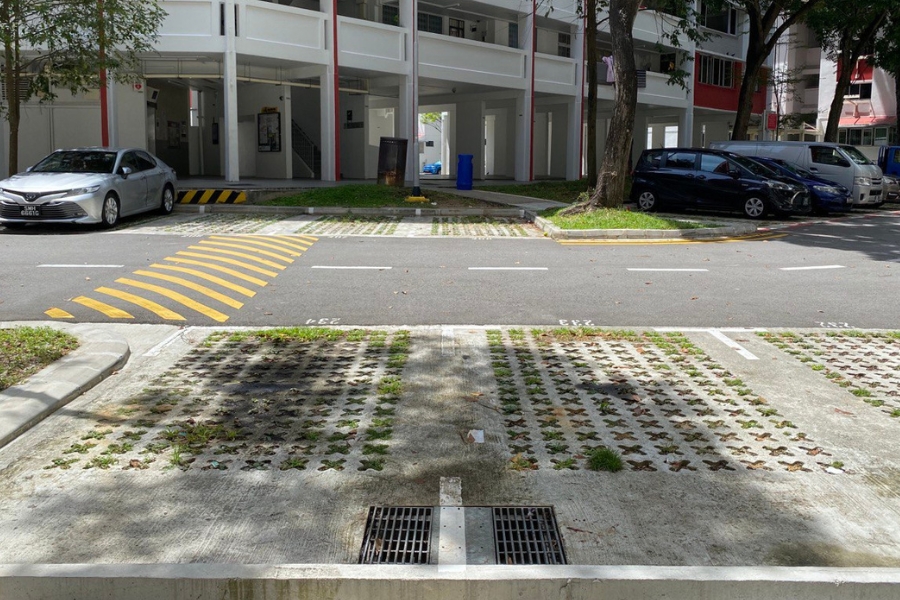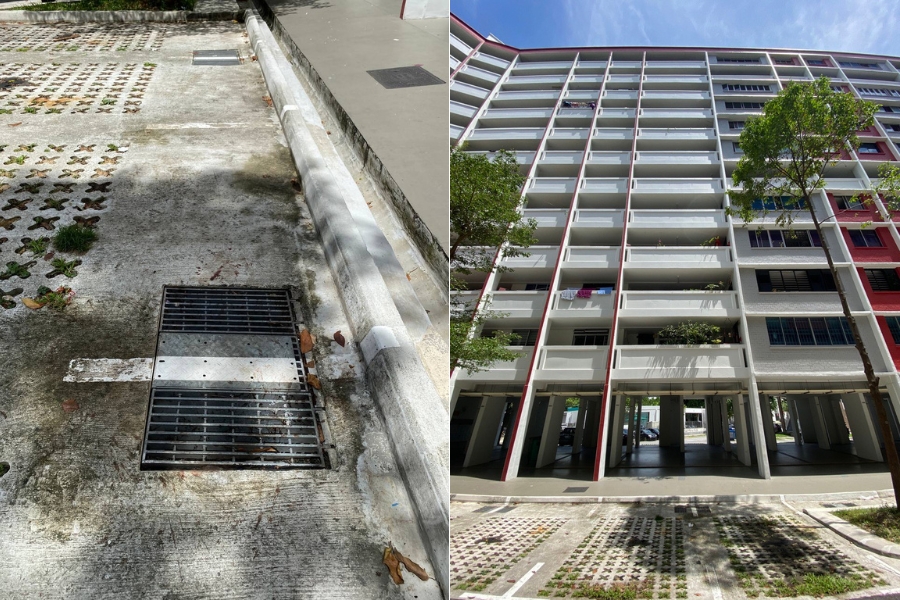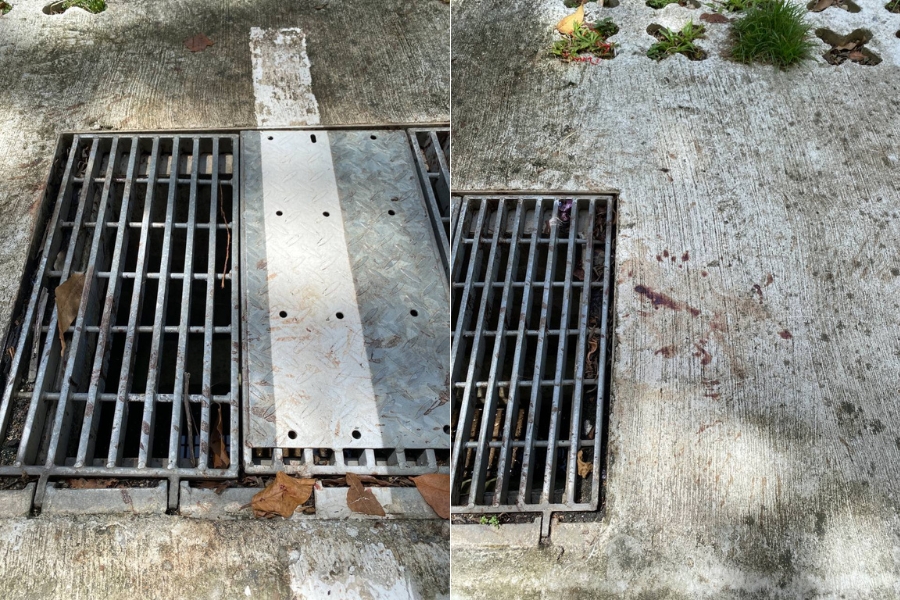 Appealing for witnesses
Tan said she has reported the incident to the National Parks Board's Animal and Veterinary Service (AVS).
She is appealing for eyewitnesses and/or those with dashcam footage to come forward.
In response to Mothership's queries, AVS' group director Jessica Kwok said it was alerted to the incident and echoed Tan's call for evidence.
"As with all investigations, all forms of evidence are critical to the process, and photographic and/or video-graphic evidence provided by the public will help.

Members of the public can play a part by promptly reporting suspected cases of animal cruelty to AVS via our website at www.avs.gov.sg/feedback or call us via our Animal Response Centre at 1800-476-1600."
Urged public not to speculate
Kwok said AVS  takes all feedback received from the public on animal cruelty seriously and that investigations are ongoing.
However, she urged the public to not speculate on the details of the case and allow investigations to run its proper course.

"Stray animals do not have optimal living conditions, and often lack regular access to food, shelter and medical care.

They may suffer injuries or even die due to various reasons such as fights or attacks by other animals, getting knocked down by vehicles or even falling from height."
Mothership has reached out to Tan for comment.
Related stories

Top image from Hougang Community Cats/Facebook and by Mothership
If you like what you read, follow us on Facebook, Instagram, Twitter and Telegram to get the latest updates.