Follow us on Telegram for the latest updates: https://t.me/mothershipsg
A black panther was killed after being involved in a road accident at Simpang Pertang, Malaysia.
On May 20, Jabatan Netizen Malaysia tweeted that the animal was hit by a car after trying to cross the road at Bukit Tangga.
Hit by
multi-purpose vehicle
Jelebu district police chief, Maslan Udin, said that the vehicle was driven by a 38-year-old man travelling with family from Seremban to Kuala Klawang, reported Bernama.
"As the vehicle was making a right turn down the hill, a panther suddenly crossed from the right side of the road, causing the man to hit the animal as he had no time to swerve."
A video shot from a passing car showed the panther lying motionless in the middle of the road, snarling at the vehicle that came too close.
In another clip, it limped along the road while nursing an injured left hind leg.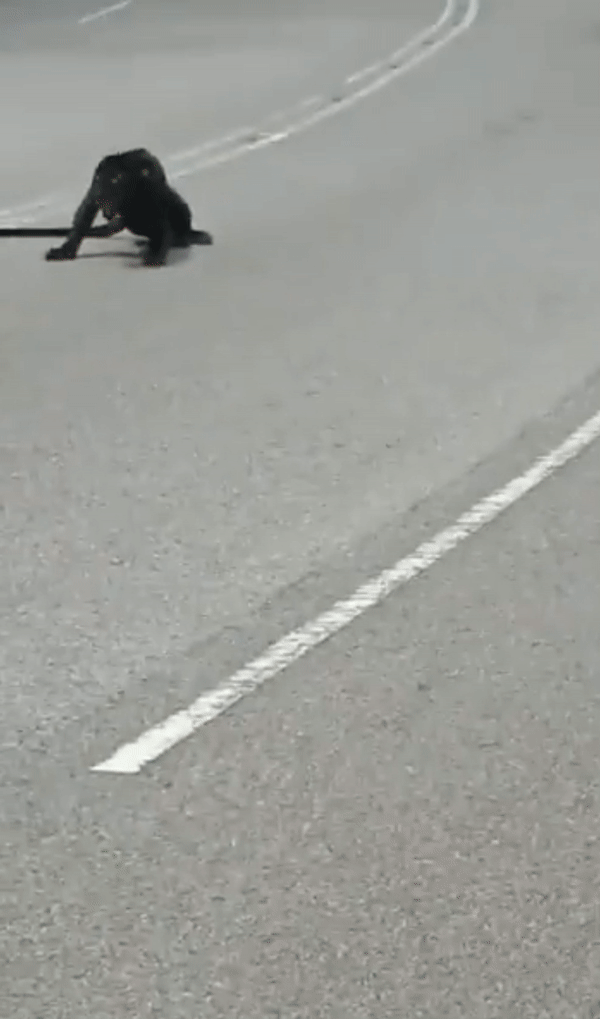 Died in drain
According to the police statement reported by Bernama, the 40kg wild cat managed to make its way to a nearby drain about four metres away, where it eventually died.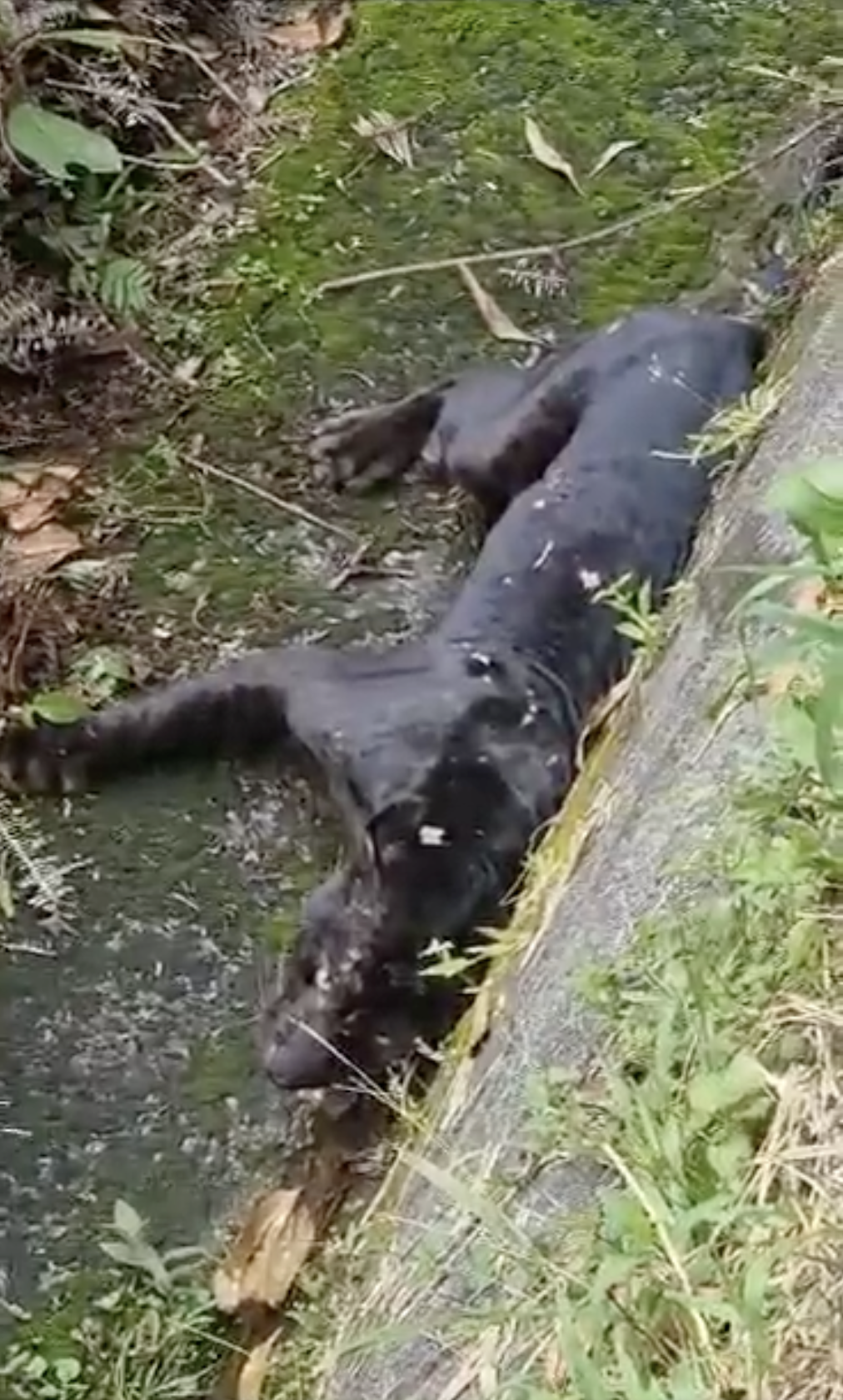 Its remains were handed over to the Negeri Sembilan Wildlife Protection and National Parks Department (Perhilitan).
Black panthers
Black panthers are native to the tropical rainforests of South and Southeast Asia, and most of them can be found in the Malay Peninsula.
As more manmade structures encroach on their natural habitat, these close relatives of the leopard face the rising threat of habitat loss and collision with vehicles.
Organisations such as Panthera work to protect such wild cats and raise awareness of their plight.
If you like what you read, follow us on Facebook, Instagram, Twitter and Telegram to get the latest updates.