Follow us on Telegram for the latest updates: https://t.me/mothershipsg
Following the incident at Bánh Mì Saigon at Ang Mo Kio, where the popular Vietnamese food stall had a "medium sized rat" among packets of instant noodles, the store announced that they would not accept dining in anymore.
In a Facebook post on May. 23, 2023, they said that they would only do takeaways.
In addition, following up on the rodent incident on May. 19, they have conducted "fact-findings" and "due diligence" from May. 19 to May. 22.
They also shared that their sales have been affected by 50 to 70 per cent.
In addition, they implored that feedback can be emailed first to their official email so that they can "have the actual fact-findings".
"We also seek your understanding that there are numerous one-time accounts disparaging us on various media platforms and we discourage such behaviour."
Rat spotted by a customer
On May. 20, a TikTok user shared a video that was taken on the evening of May. 19, which showed a "medium sized rat" rummaging through the packages of instant noodles on the shelf.
"At least one packet was bitten and torn open," the user wrote.
He said that at 8:45 pm, he informed the staff about the situation, but they did not act on the feedback. After 15 minutes of waiting, he left.
The user later shared that he alerted the Singapore Food Agency (SFA).
An SFA spokesperson shared they were investigating the incident.
On May. 21, Bánh Mì Saigon posted an apology on their Facebook page, stating that they have since engaged pest control, cleaning and sanitising services.
In a later post, Bánh Mì Saigon said they would continue to engage in regular pest control services per SFA's directions and "maintain high food hygiene [standards]".
Shop reviewed CCTV footage
Bánh Mì Saigon shared that during their fact findings, a customer they presumed to be the TikTok user who shared the video stated they informed their staff at 8:59 pm about the rat problem.
This was deduced through closed-circuit television (CCTV) footage.
However, about six minutes later, at 9:05 pm, one of the staff approached the customer to ask what had happened as "the staff was unsure and did not understand as there was no photo or video shown to the staff".
This contradicts the 15 minutes the customer said he waited in his TikTok video.
According to the CCTV footage, Bánh Mì Saigon later stated that the customer likely sighted the pest at 8:53 pm but did not inform any of the staff at that time.
In addition, two other customers in that area also looked in the customer's direction but did not have any reaction.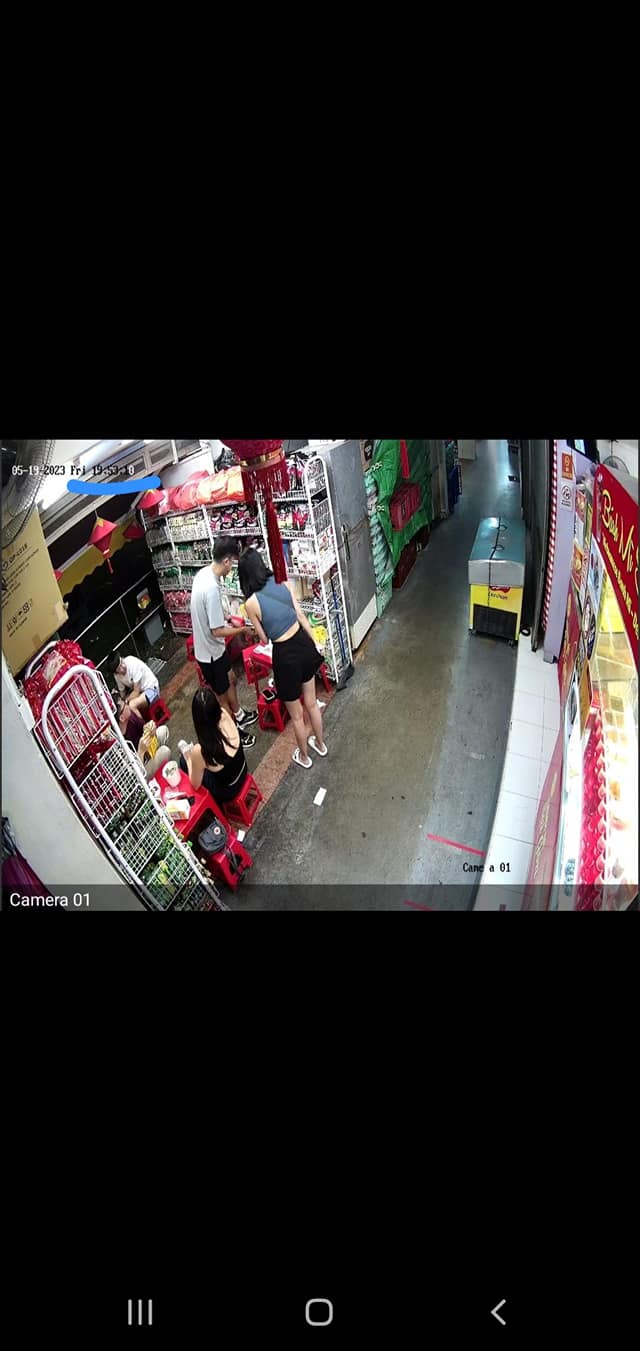 At 8:55 pm, the CCTV showed that only the customer and his companion had distanced themselves from the area while other patrons behaved normally.
"We would not fault the staff for not reacting to [the customer's] expectations at this moment because if it was portrayed to be serious at that moment in time, the other customers could also inform our staff which will help with a sense of urgency," said Bánh Mì Saigon.
The shops noted that only the customer distanced himself, and the staff was not informed at that time.
Bánh Mì Saigon then shared that the customer only informed their staff at 8:59 pm, but the staff was busy and did not fully understand the customers as the staff could not fully understand English or Mandarin.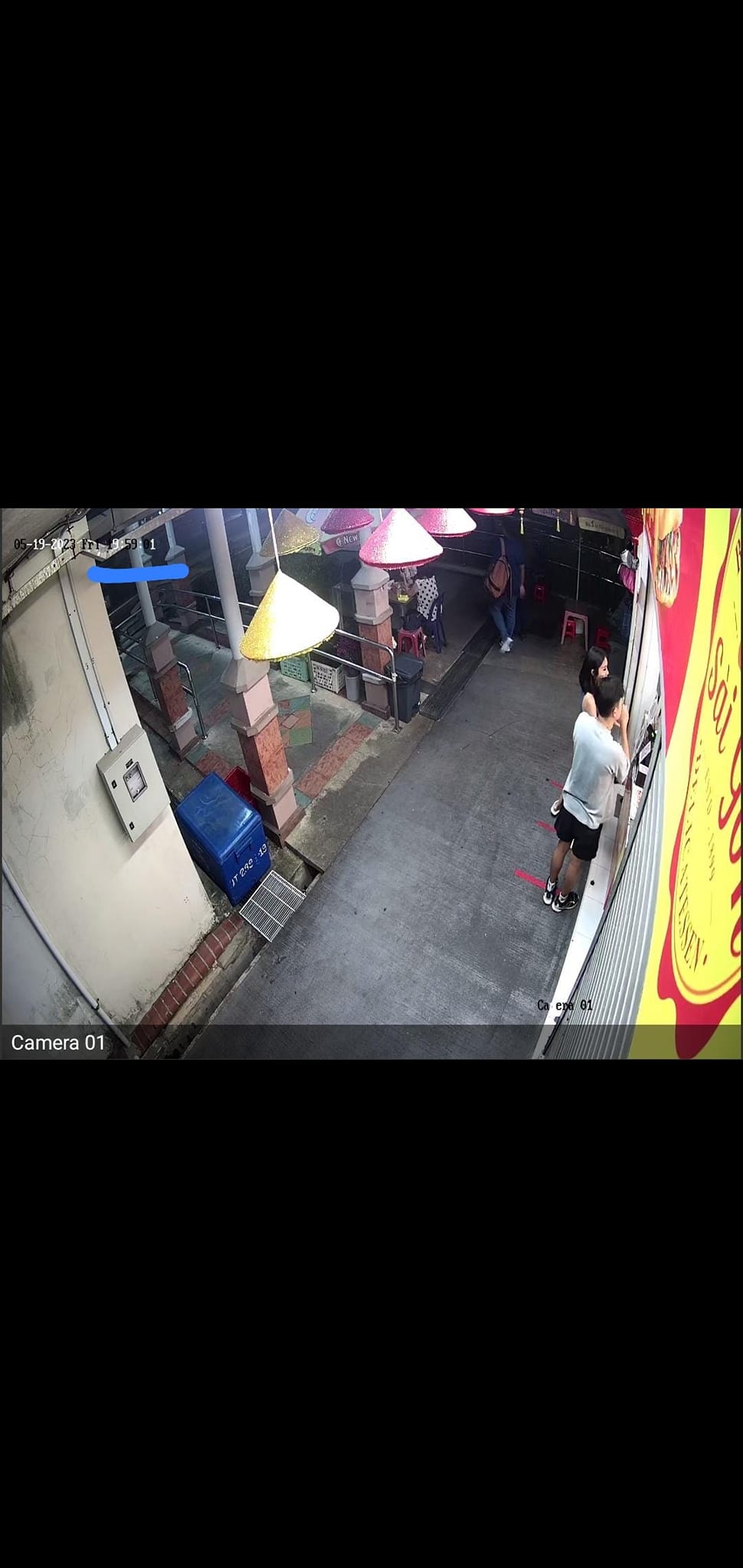 After six minutes, the staff wanted to clarify with the customer what had happened, but the customer and his companion had already left at 9:05 pm, not the 15 minutes that the customer stated in his TikTok.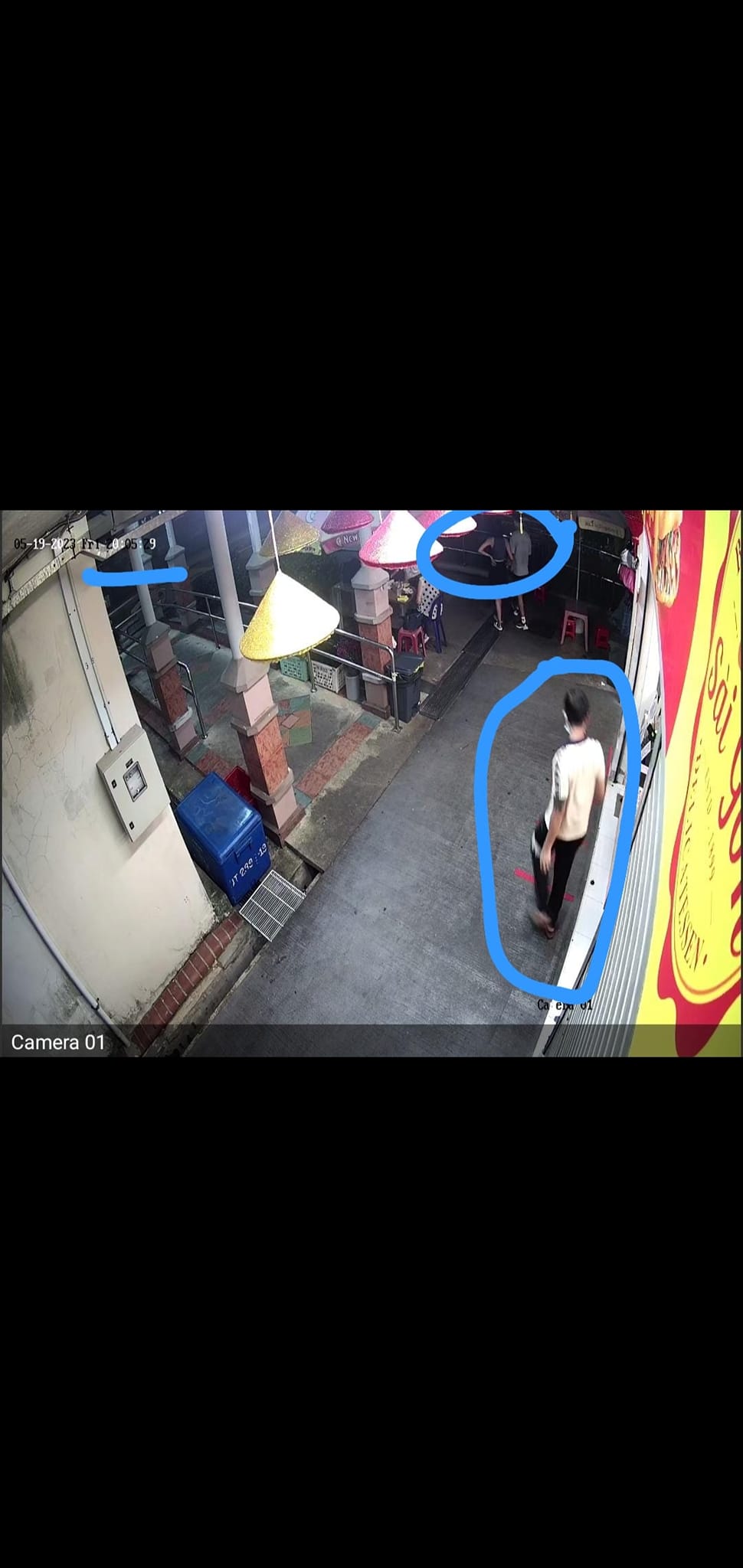 Sought advice from pest control
In light of the incident, Bánh Mì Saigon has sought advice from a specialised independent pest control professional and placed three staff on probation.
They also shared that since the rat did not touch any of their preparation items, they will start selling their usual items again.
"We will try our best to cover the losses caused by Remy's Ratatouille so as to allow our remaining staff to be able to earn a living with some being so far in a foreign land with familiar depending on us and our staff," said Bánh Mì Saigon.
Bánh Mì Saigon stated they had sanitised the place twice, and staff would sanitise the shop daily.
Response to media
Bánh Mì Saigon also shared their response to other news outlets.
They said that the staff that was spoken to did not fully understand English, so there was "likely miscommunication".
"Showing the video to the staff with some simple hand gestures so it can be better understood, or subsequently email to inform us will be more effective. We have on a daily basis taken steps for pest control, and have taken further steps to prevent the issue further."
Once the manager was notified of the incident, Bánh Mì Saigon took "immediate steps to contact the pest control for an additional pest control prevention measure, other than the contracted monthly pest control prevention measure, and also another separate independent pest control specialising in this pest was contacted to resolve and prevent the issue".
The instant noodles and other items on the shelves that the rat was on have been removed and disposed of.
If you like what you read, follow us on Facebook, Instagram, Twitter and Telegram to get the latest updates.