Follow us on Telegram for the latest updates: https://t.me/mothershipsg
In mid-April 2019, an albino panda cub was seen in a nature reserve in Sichuan, China.
Pictures of the rare sight were taken on infrared cameras about 2,000 meters above sea level in the protected zone.
They quickly made the rounds on the Internet, with some online users expressing their worry for the well-being of the creature, given that it looks very different from the rest of the panda community.
The albino cub, after all, lacked the colouration on its body typical to pandas and had red eyes.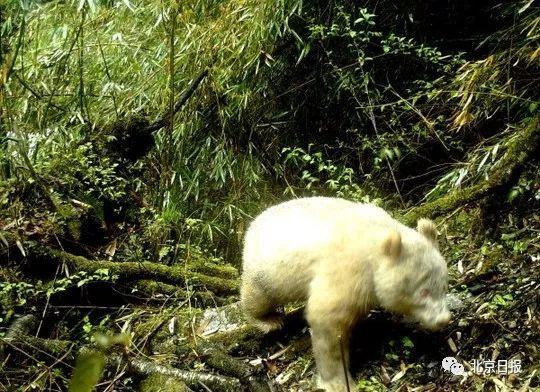 Recently, new footage was released of the grown-up cub, by Wolong National Nature Reserve.
Here are some snippets of the furry boi in action:
The panda can be seen making its way languidly around the reserve.
At one point, it clings on to the base of a tree trunk, presumably preparing to climb it.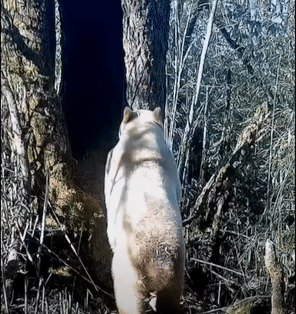 The new footage shows the bear sporting a distinctive light-yellow coat of fur, more clearly than in the earlier pictures.
Huge Winnie the Pooh vibes.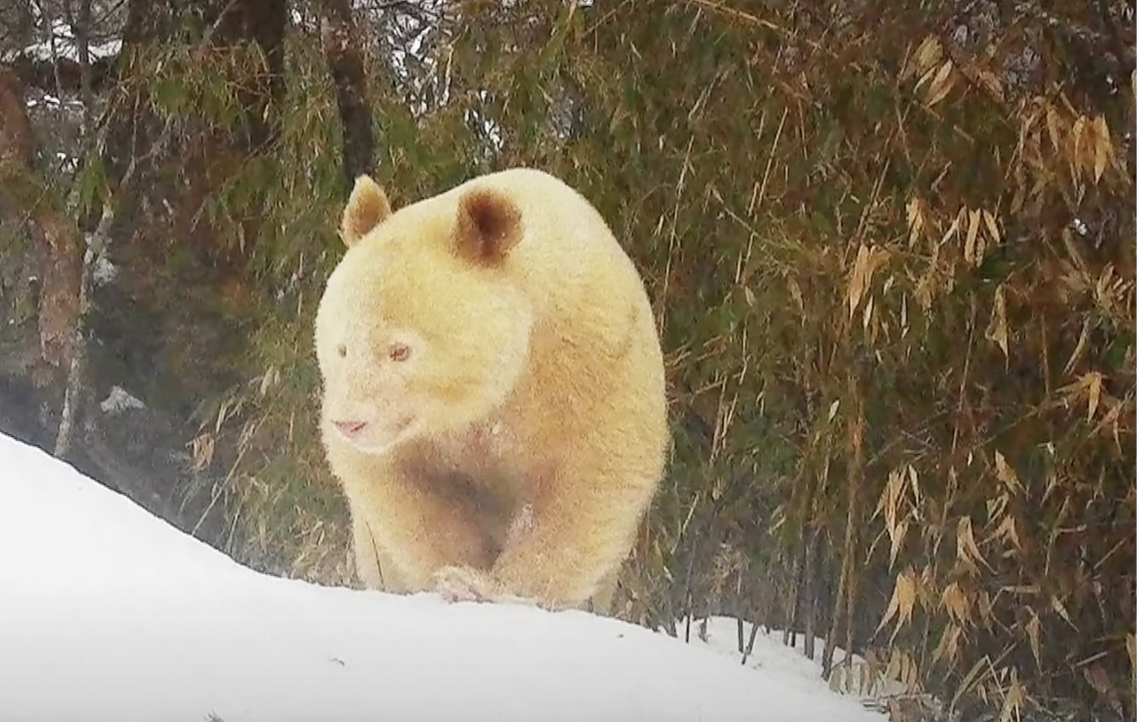 Colour of its fur due to genetic mutation
The panda is believed to be about five or six years old, and did not appear to be suffering from any health problems, reported SCMP.
Previously, some online users speculated that the albino panda might be treated as an outcast by the rest of its kin.
However, the released footage apparently showed it interacting with several other regular black-and-white giant pandas.
Li Sheng, a bear researcher from Peking University's School of Life Sciences, noted that albino giant pandas are very rare, and this is the first recorded instance of such a creature.
He also suggested that the colour of their fur may be due to a genetic mutation.
More research has to be done to determine if its genetic traits can be passed down to its descendants.
Top image from Bei Jing Ri Bao / CGTN on Youtube.
If you like what you read, follow us on Facebook, Instagram, Twitter and Telegram to get the latest updates.