Follow us on Telegram for the latest updates: https://t.me/mothershipsg
If you've ever been peckish for some fries, or crave a burger for supper, you know the struggle.
Do you order in? That might seem wasteful or expensive, so you decide to go and pickup your order, or perhaps even use the drive-through.
But you're 14 years old and you can't drive, so what do you do?
Grab your horse, and a pair of friends, and ride to the nearest drive-through, of course.
Fast food ride through
TikToker @missneoo0 and a pair of friends saddled up and headed to a Kuala Terengganu McDonald's drive-through, and posted a video of her experience.
The video starts with their three horses patiently waiting behind a red hatchback in line, having just completed her order.
The car moves off and the trio urge their horses onward, past the payment booth where a pair of obviously bemused McDonald's staff were waiting.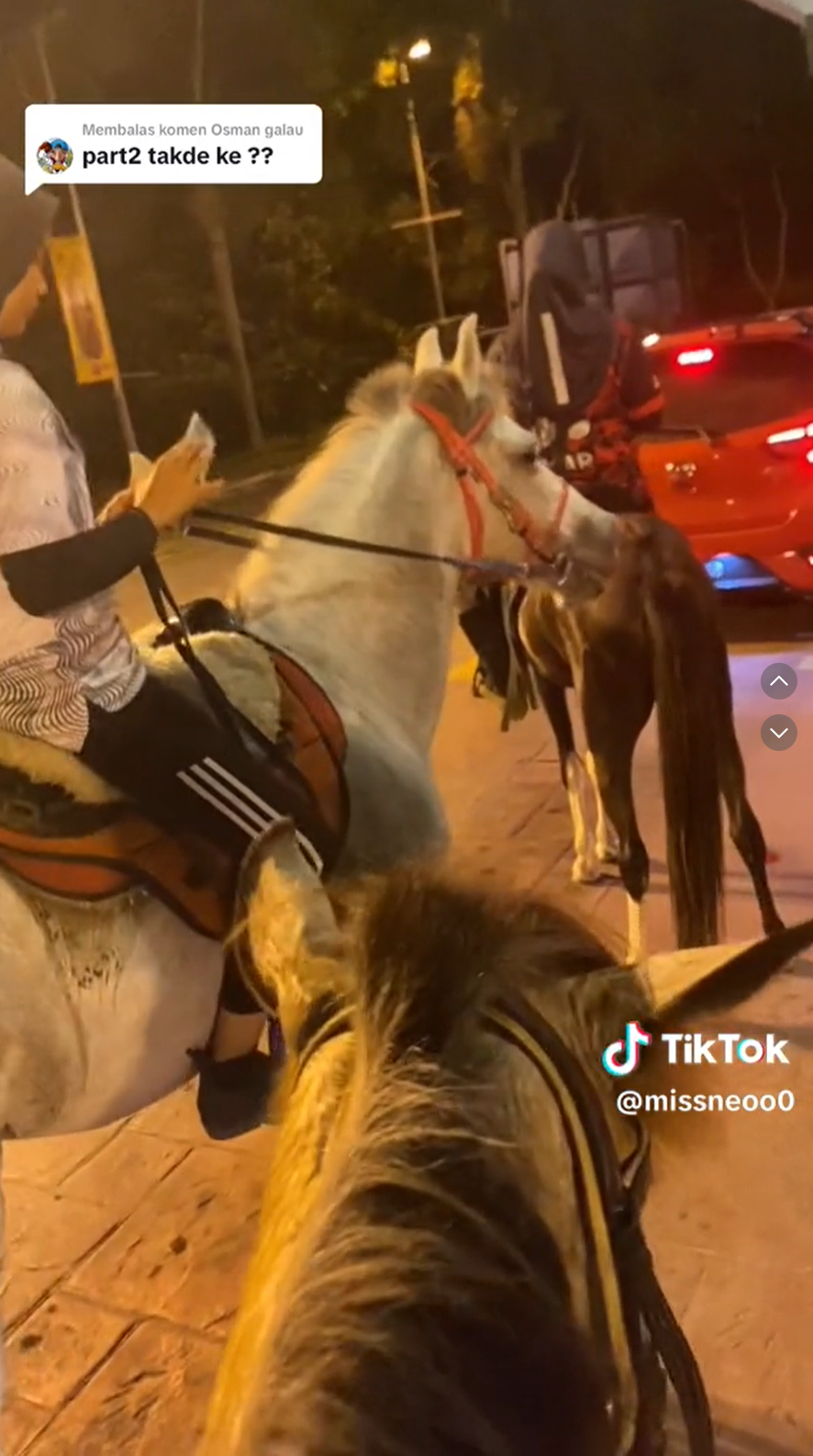 One got his phone out to take pictures.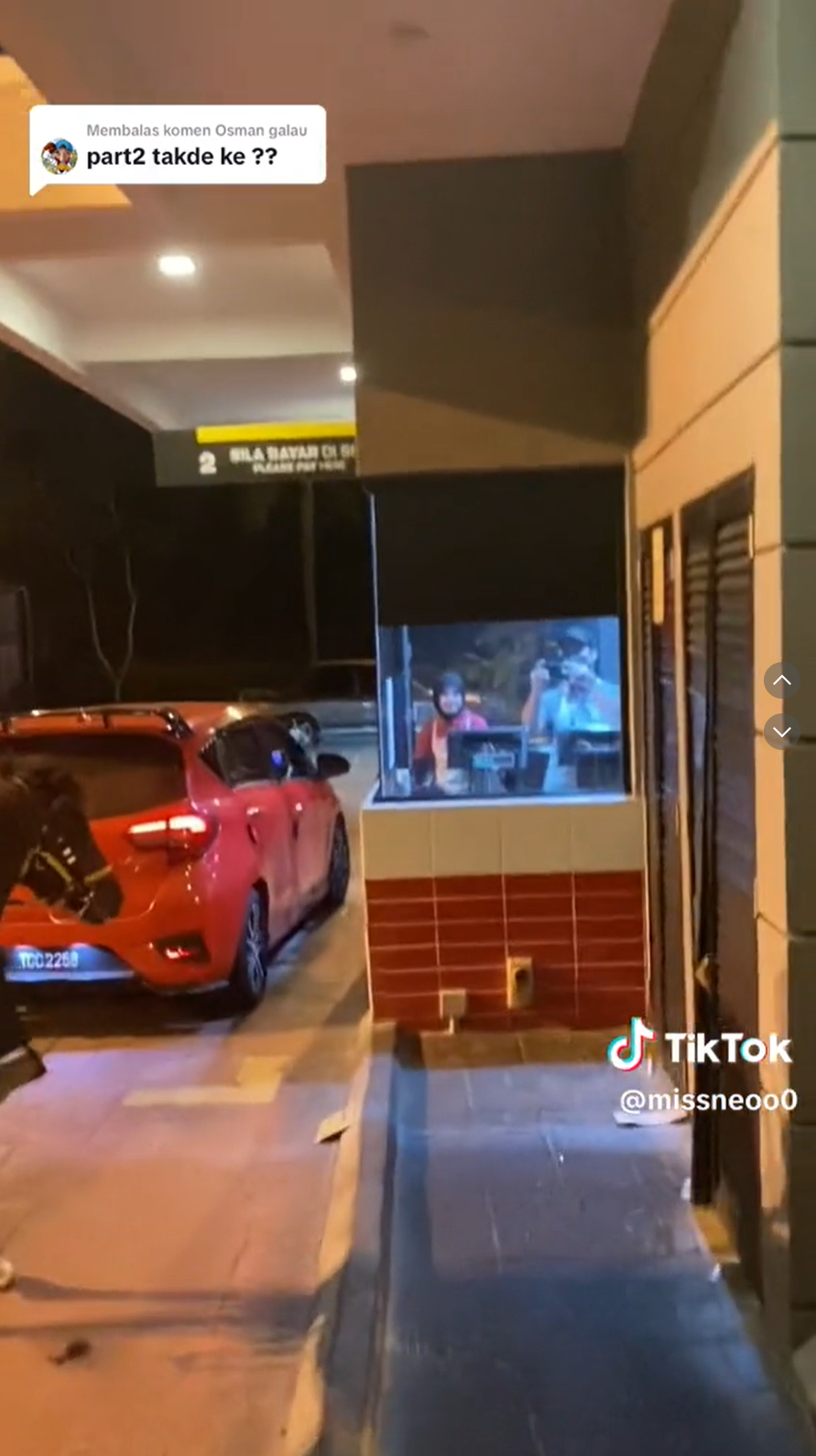 It turns out the horses weren't the only slightly old fashioned tech the kids were brandishing; they also paid in cash.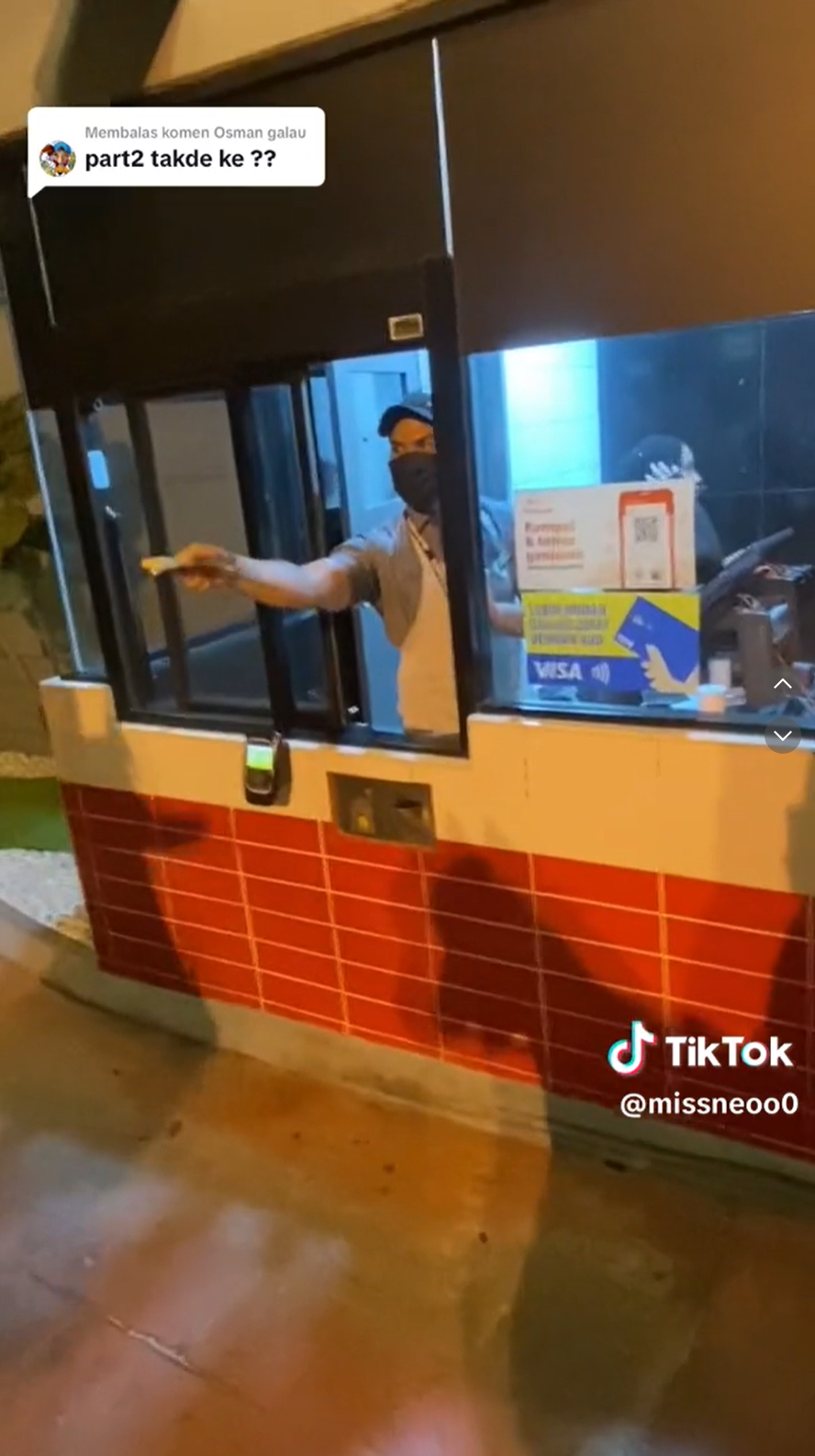 The friends round the corner, and collected their food, revealing a problem with visiting a drive-through on horseback: saddles don't usually come with cup holders.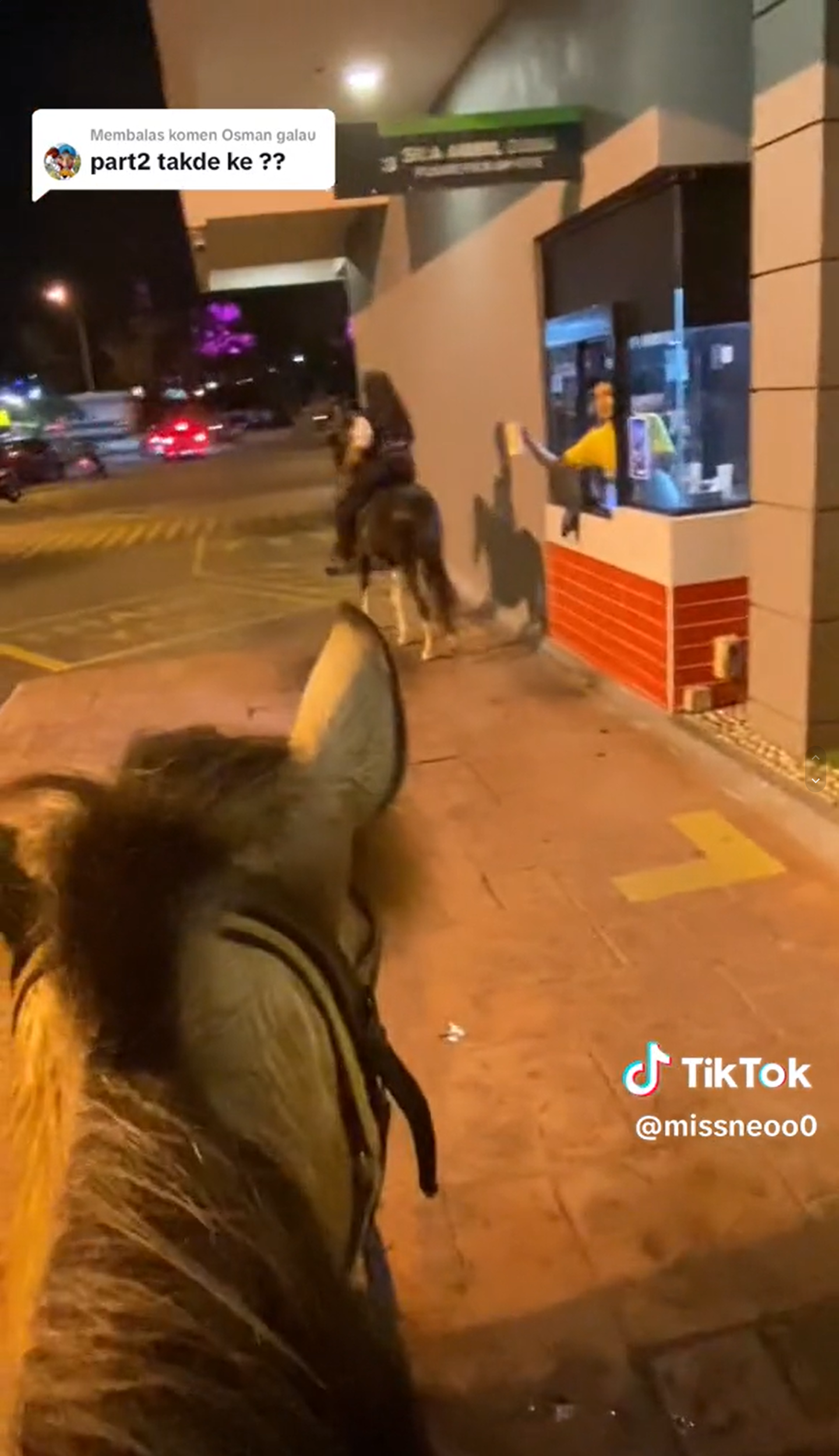 One horsepower
Commenters were quick to bring out the horse-related puns, with one being technically correct in guessing the horsepower available to each girl.

Many drew comparisons between the prancing horse of Italian supercar brand Ferrari and the girls.

While others complimented the horses' patience in line.

One was concerned about a particular type of emissions for this mode of transport, although it appears to have been low on this particular trip.

You might be interested in
Top image via @missneoo0/TikTok
If you like what you read, follow us on Facebook, Instagram, Twitter and Telegram to get the latest updates.