Bob Lee is a photographer.
For a decade, he took photos for Singapore's flagship Chinese newspaper Lianhe Zaobao.
But he quit his job — as did his wife, who also worked in the media — to look after his son, Jun Le.
Who has autism.
Lee has been in an interesting position, therefore, to document his and his wife's experiences, and challenges, raising their son, and to share with the world what it is like for him to live with autism, from a caregiver's perspective.
He shared a series of beautiful, moving photos with Our Better World, and has kindly shared some of them with us. We've reproduced them with his original captions below:
Changes in his surroundings overwhelm Jun Le.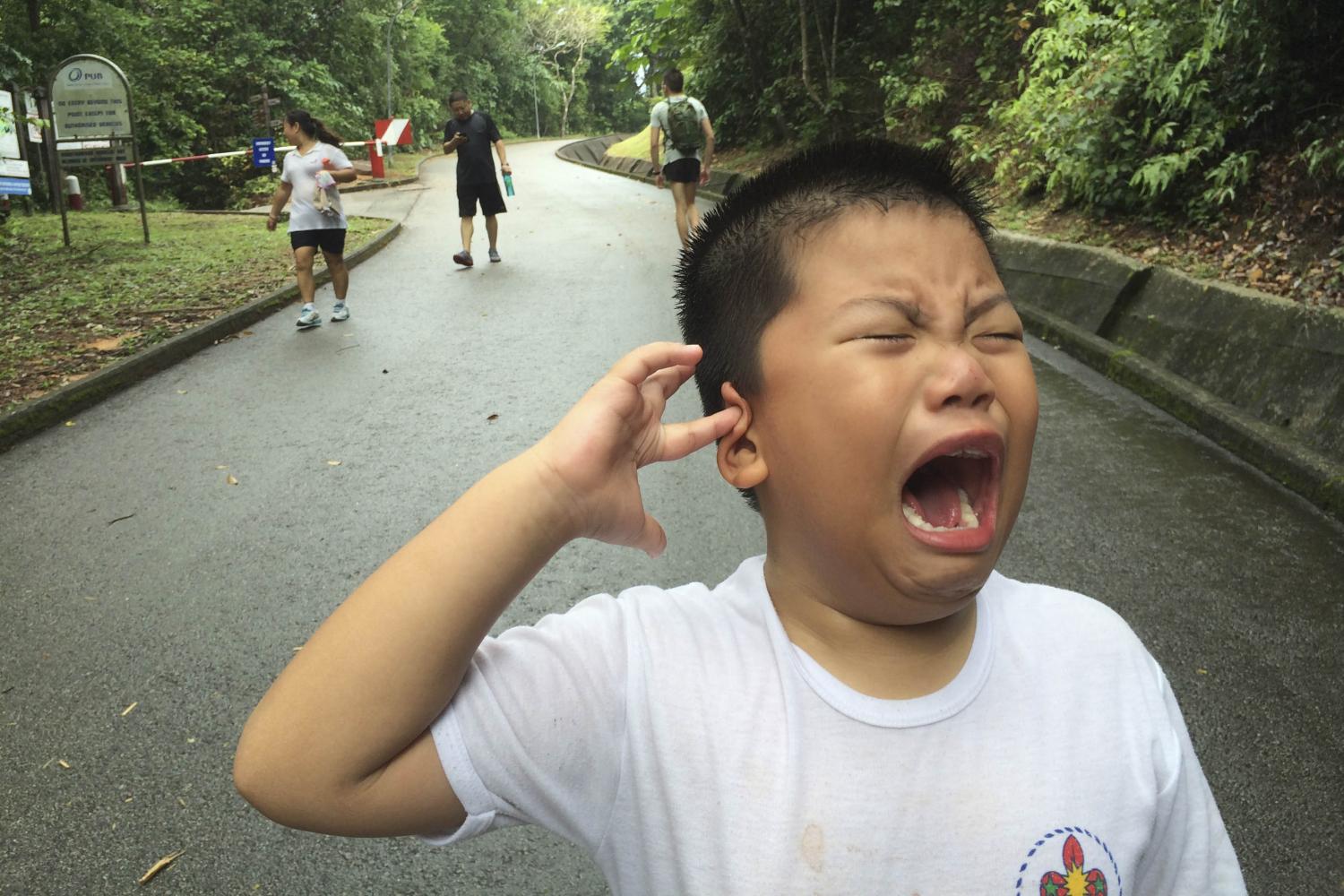 There's a story to these two pictures (above and below) Lee wrote in the essay he wrote for Our Better World:
"Once when my wife and I took Jun Le to the nature reserve for a stroll, he threw a huge tantrum because he was unable to cope with the changes he encountered. He was hysterical for a good half an hour, and his wails shattered the peace of our surroundings.

The cause of his outburst was a faulty tap in the public toilet. He could not understand nor accept this change.

Some passers-by tried to find out what was upsetting him to calm him down, but Jun Le had limited ability to express himself verbally, and I had no idea how to explain his behaviour to them. I could only smile in gratitude.

Feeling helpless, I held up my mobile phone to capture Jun Le in his rage and fury.

I also told myself that rather than feeling sad or angry, it's better to document and share this experience with my friends on Facebook.

Words of comfort and encouragement poured in after I posted the pictures, and I took the opportunity to explain what made autistic children lose control of their emotions."
An important skill that Jun Le has to learn is controlling his emotions when he feels overwhelmed.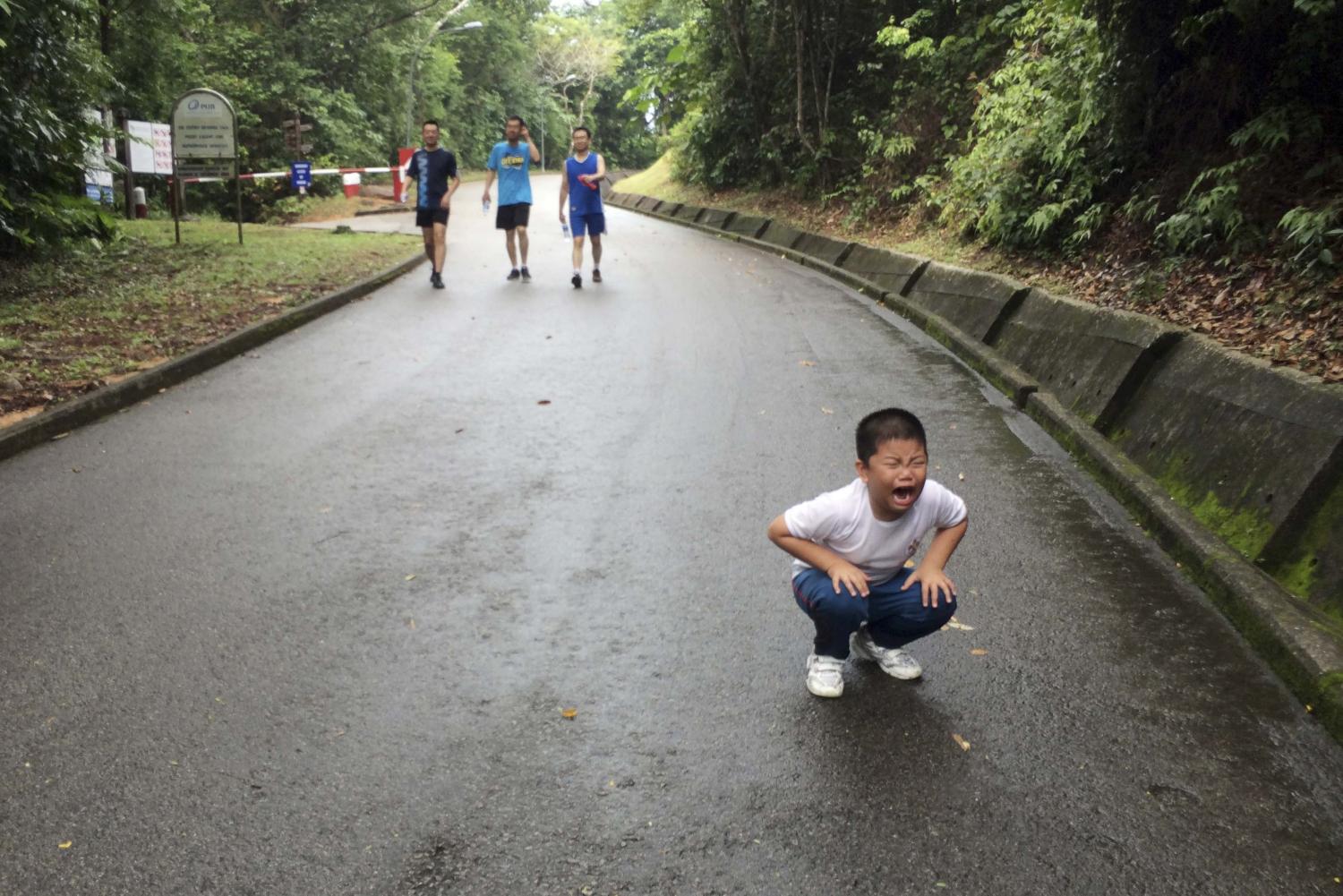 Jun Le is not alone in learning how to cope with change. As parents, we also learn the need to ignore disapproving looks while trying to pacify him.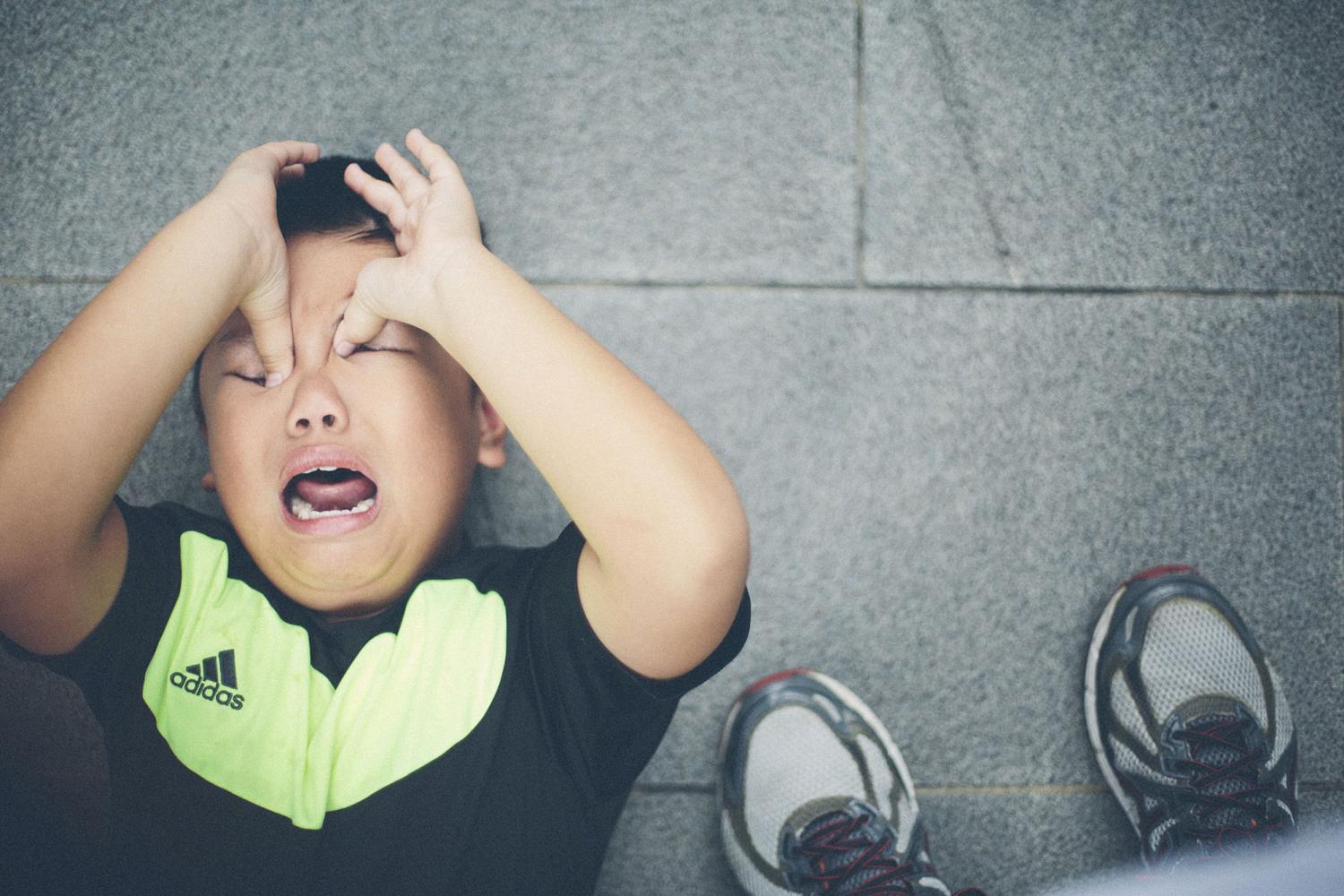 Laughter, especially that of children, is the world's best medicine. The sound of it makes one forget all troubles and pain.
Children with autism present their real selves to others. They laugh when they are happy. They cry when they are sad.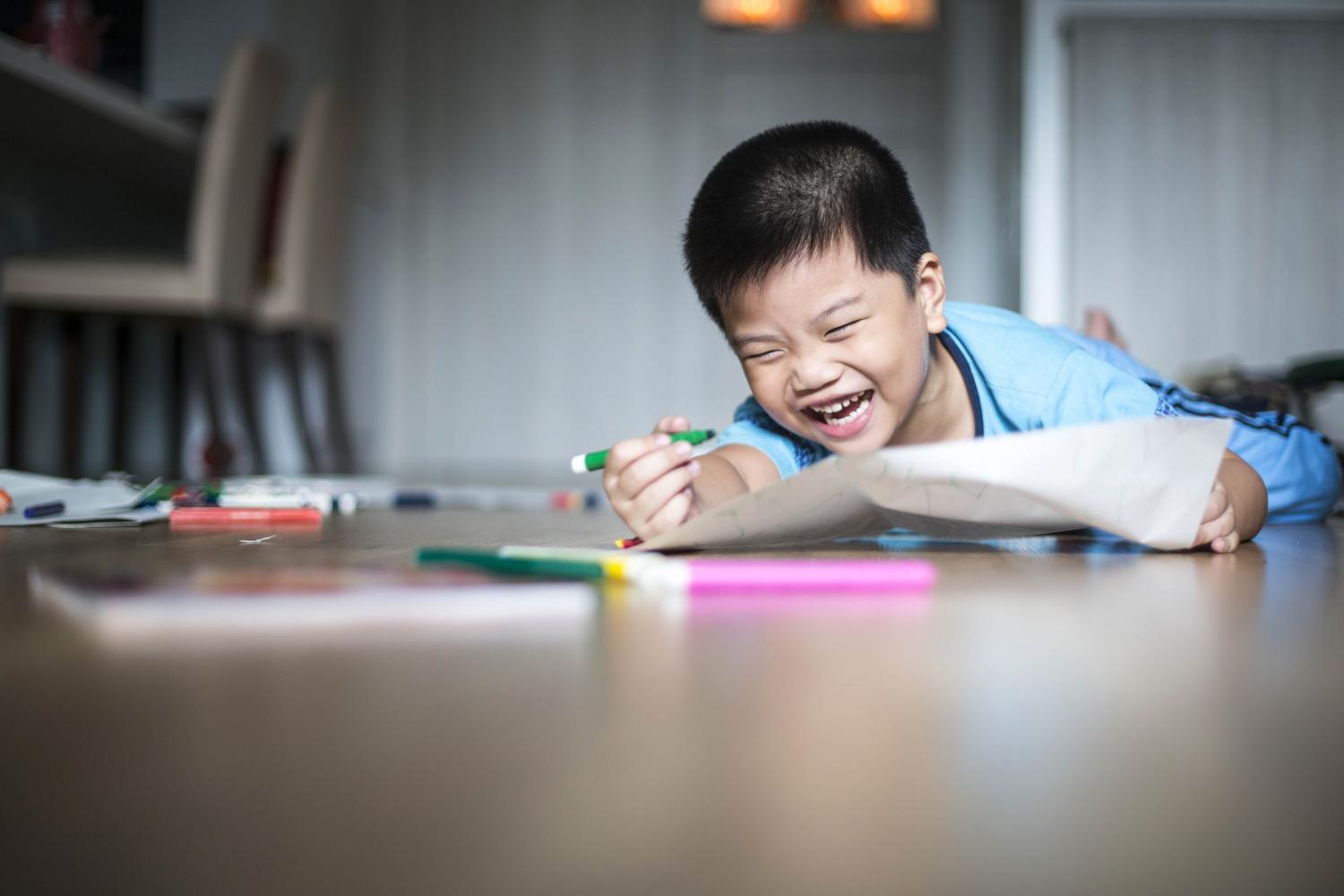 Both my wife and I quit our full-time jobs so that we can have more flexible working hours to take care of Jun Le.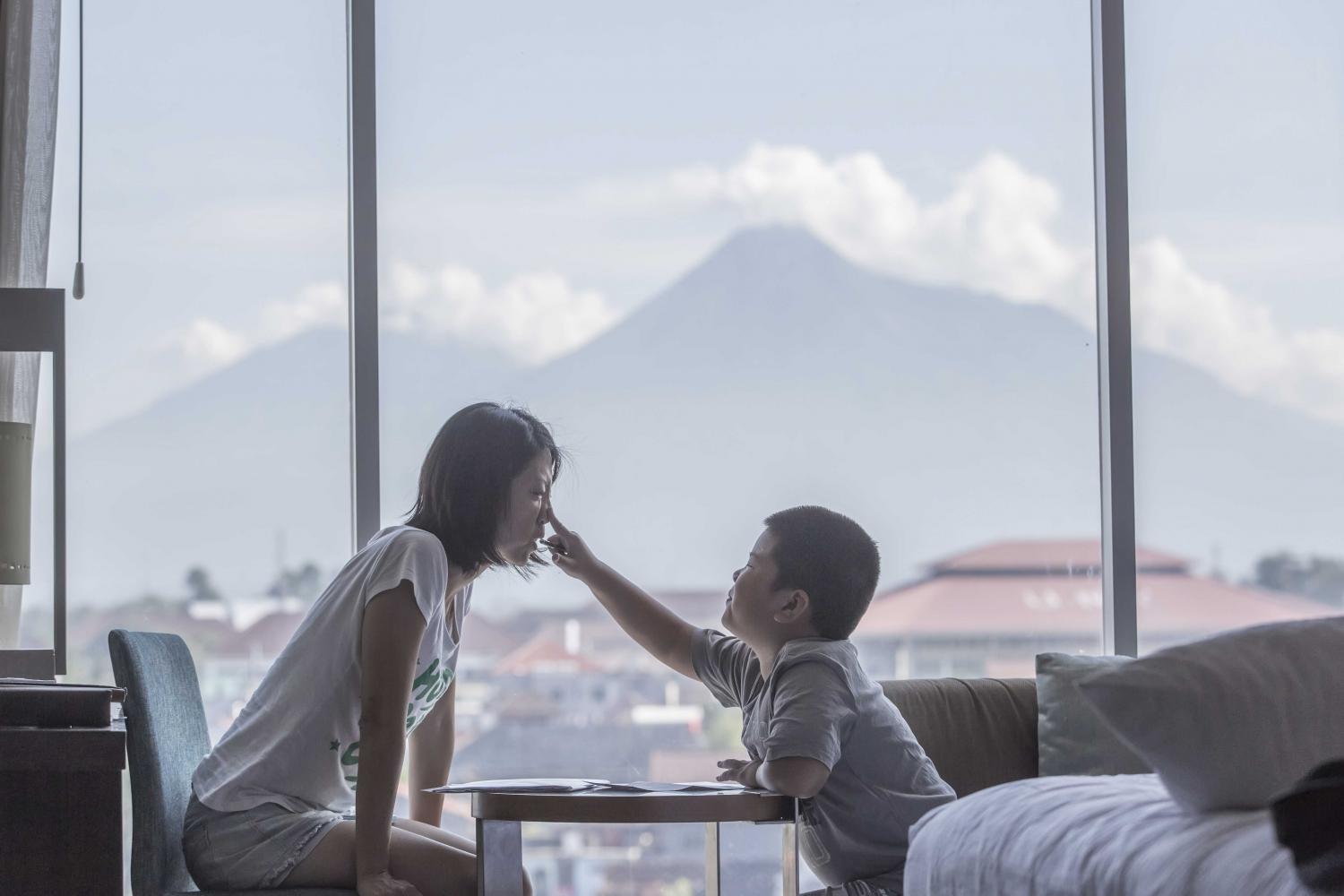 Jun Le is a slow learner relative to other children of his age. We have to teach him step by step how to take care of himself.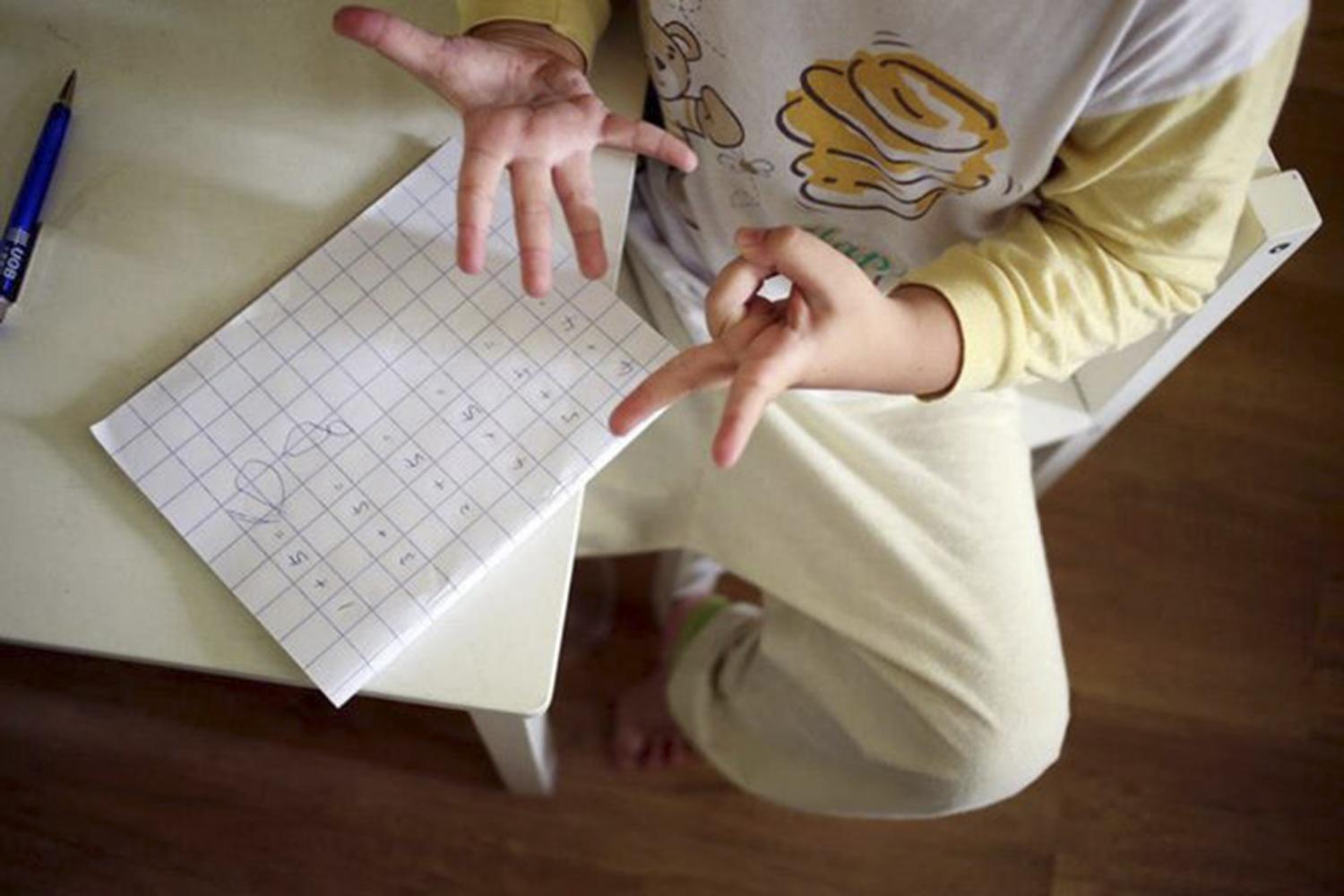 His occupational therapist prepares a set of instructions with pictures, which we use to teach Jun Le how to use the toilet on his own and develop good personal hygiene habits.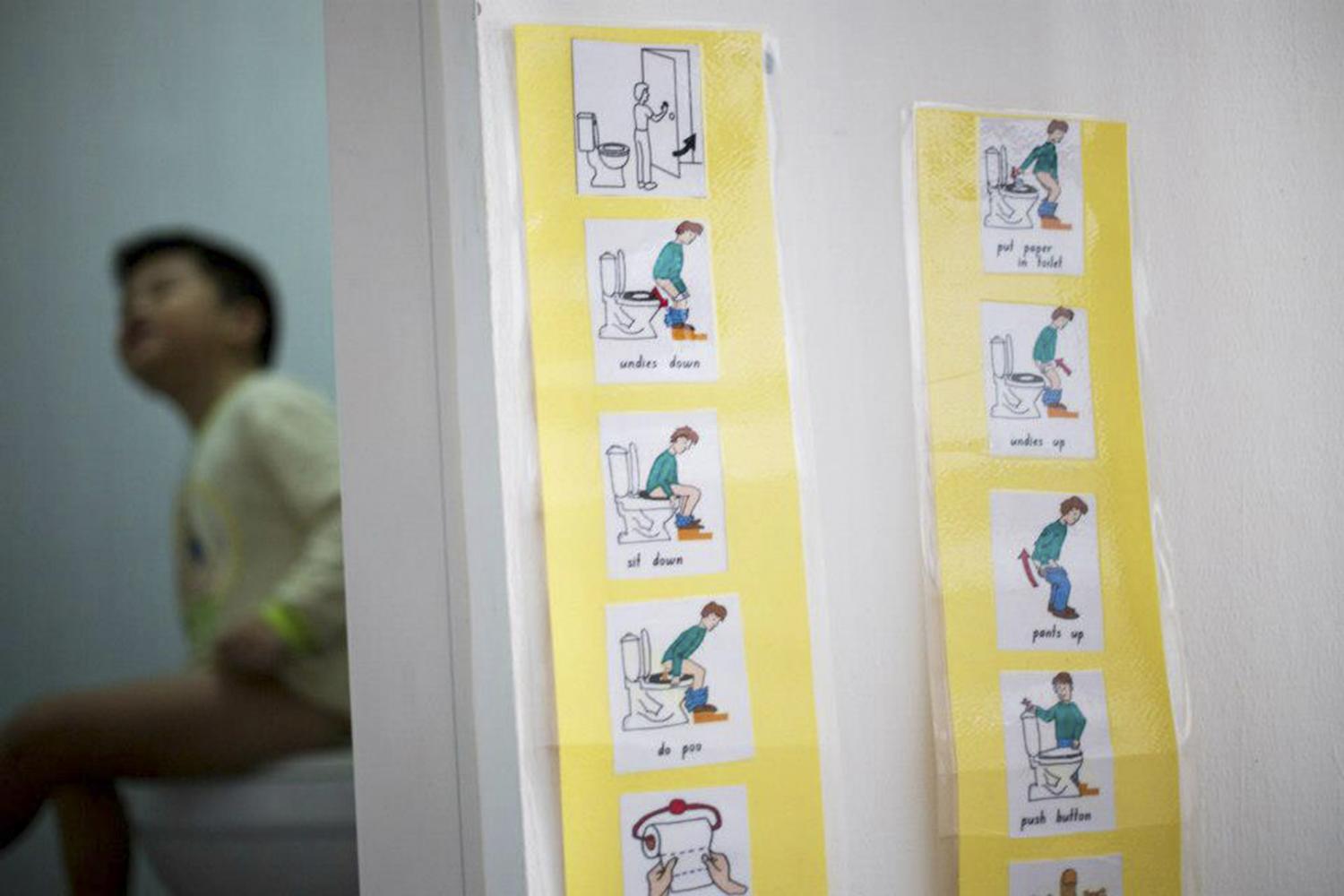 Jun Le would instinctively cover his ears with his hands sometimes when he is bothered by sharp or loud sounds.
Every individual living with autism faces a different set of challenges. Some are particularly sensitive to light, some are unable to tolerate certain noises, and some need constant sensory stimulation.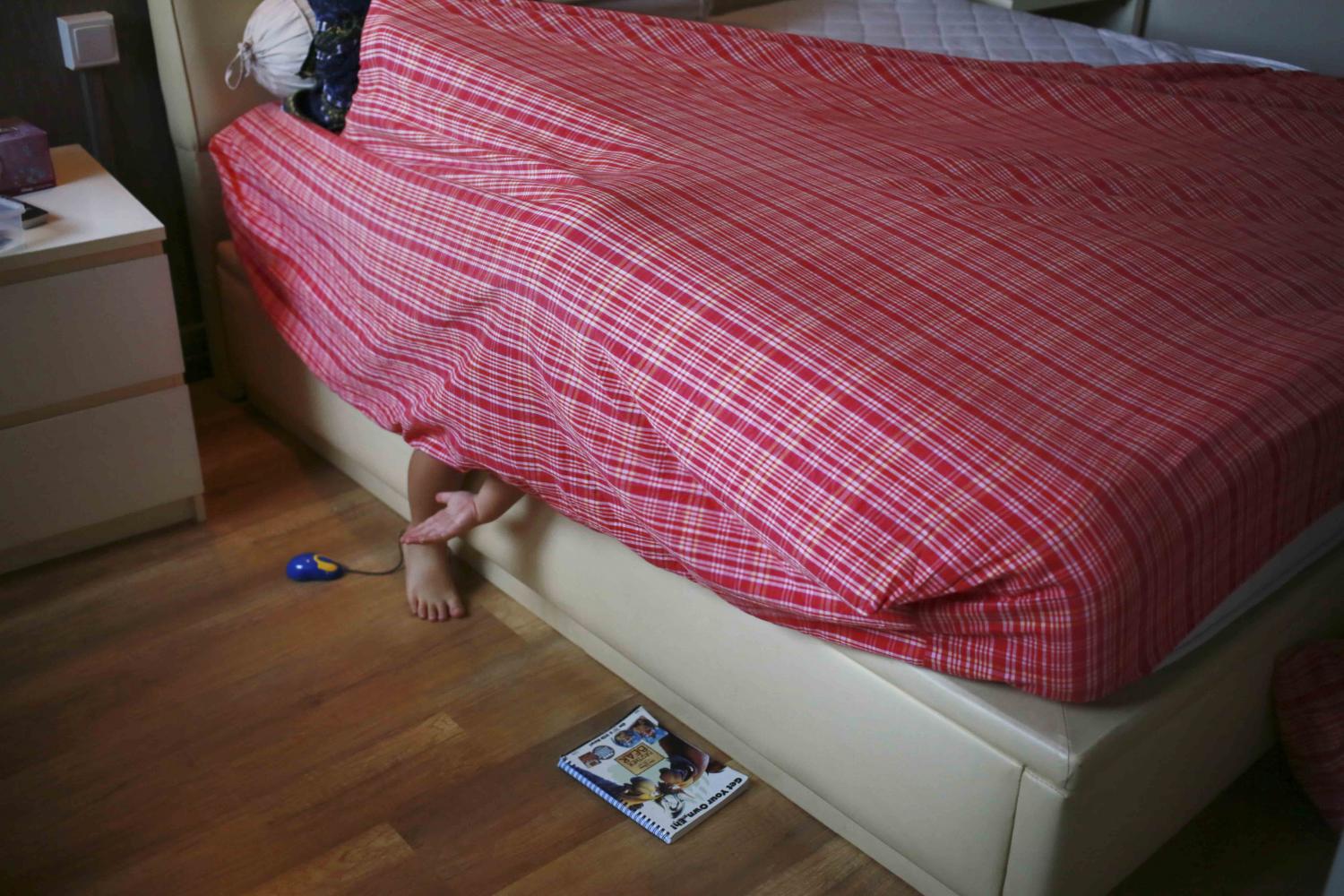 All parents hope that their children will be successful and find good jobs when they grow up. In the process of raising Jun Le, we had to keep readjusting our expectations.
We do not ask for much. We only hope he can live an independent life. We will be more than happy if Jun Le is able to take care of himself when he grows up.
When the opportunity arises, I take Jun Le out with me on photography assignments. He gets to see me at work, and we spend time together.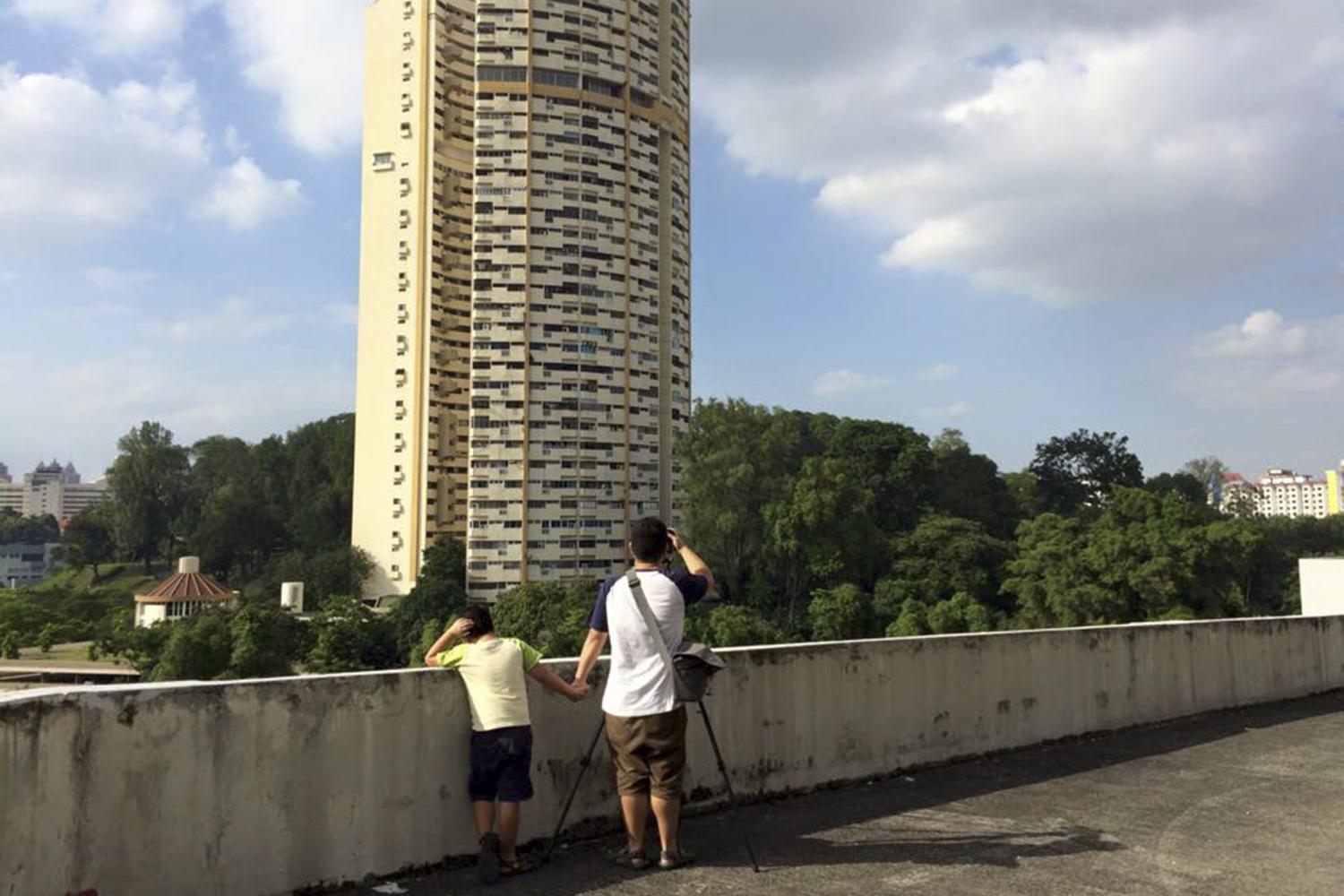 We try our best to let Jun Le experience different things in hopes that he will discover his strengths and realise his potential.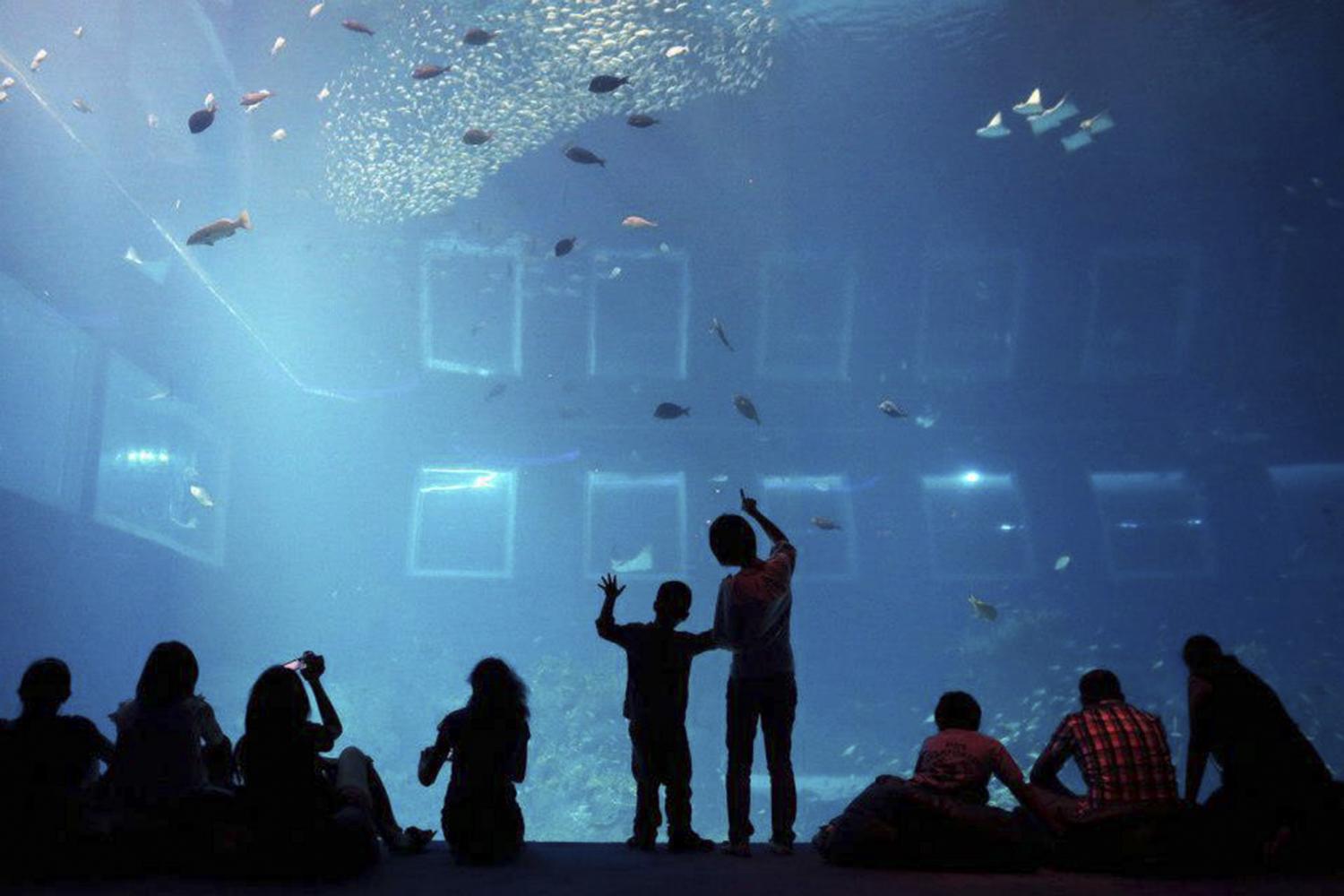 Autism may have set Jun Le apart from others in some ways, but it has also brought us closer to our friends and family.
If you've never met, lived with, worked with or cared for a person with autism before, please read his full essay and photo series here.
Another story worth checking out on autism is thespian Adrian Pang's reflection on discovering autism in the course of him and his cast preparing for a play called Falling. You can watch the video below or read his piece here.
Top photo by and courtesy of Bob Lee
If you like what you read, follow us on Facebook and Twitter to get the latest updates.
If you like what you read, follow us on Facebook, Instagram, Twitter and Telegram to get the latest updates.