A 27-year-old Estonian man has walked 17,810km across 21 countries and has ended up in Singapore.
Meigo Mark began his walking journey on May 11, 2014 in the capital city Tallinn in Estonia.
In the last three years, four months and three weeks, he has slept out in the open in a tent, as well as spent nights in some 180 homes.
He arrived in Singapore on Oct. 6, 2017.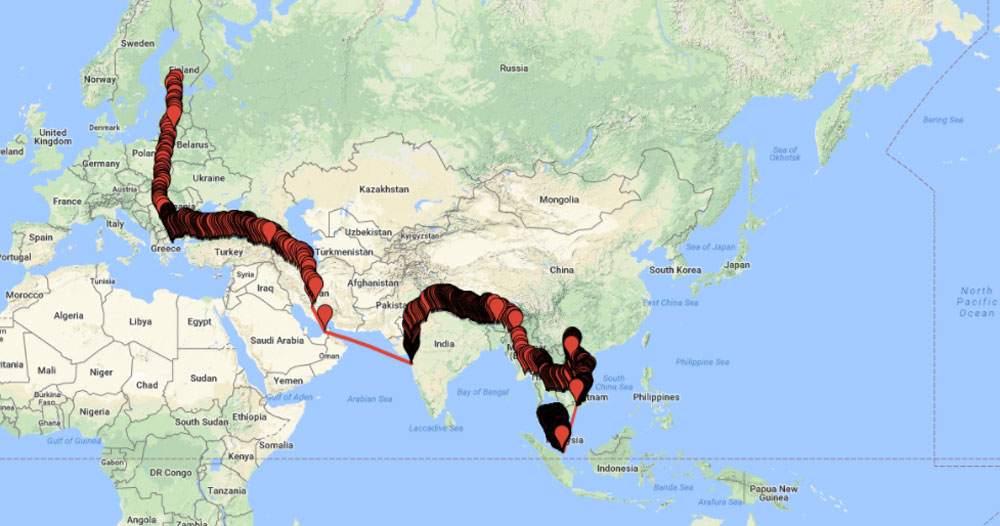 Inspiration
Mark's journey was inspired by Canadian Jean Beliveau, a TED Talk speaker and author who spent 11 years walking around the globe to complete his feat.
Mark said he is not gunning for any records: "I'm not trying to make or break any record. For me, this journey is a great learning experience."
He sees it more as a personal mission that he feels he has to complete.
Mark plans to continue walking for another six years.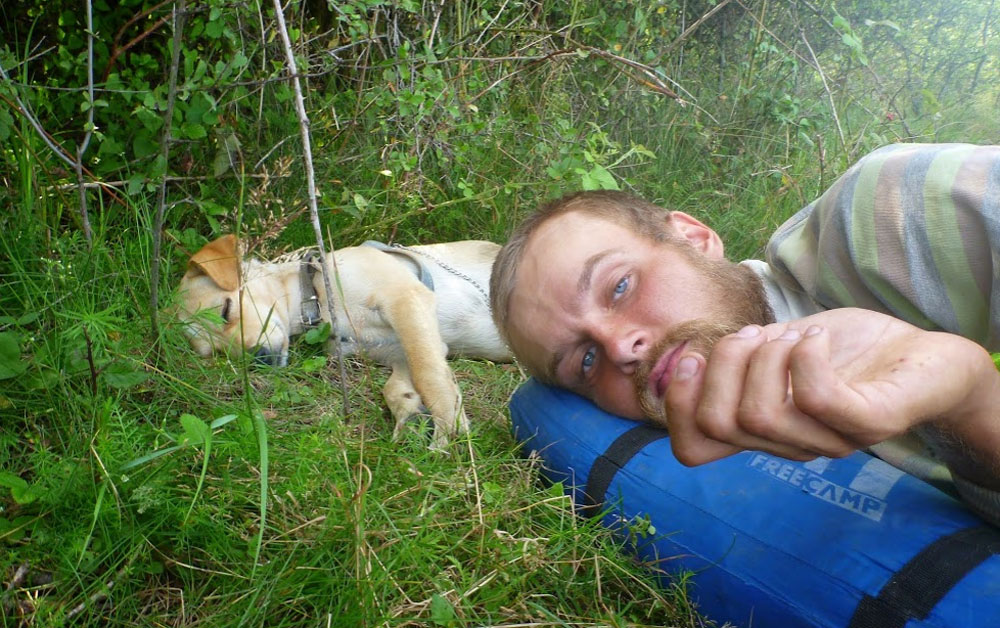 What is his daily journey like?
Based on the photos from his collection so far, Mark has covered all kinds of terrain.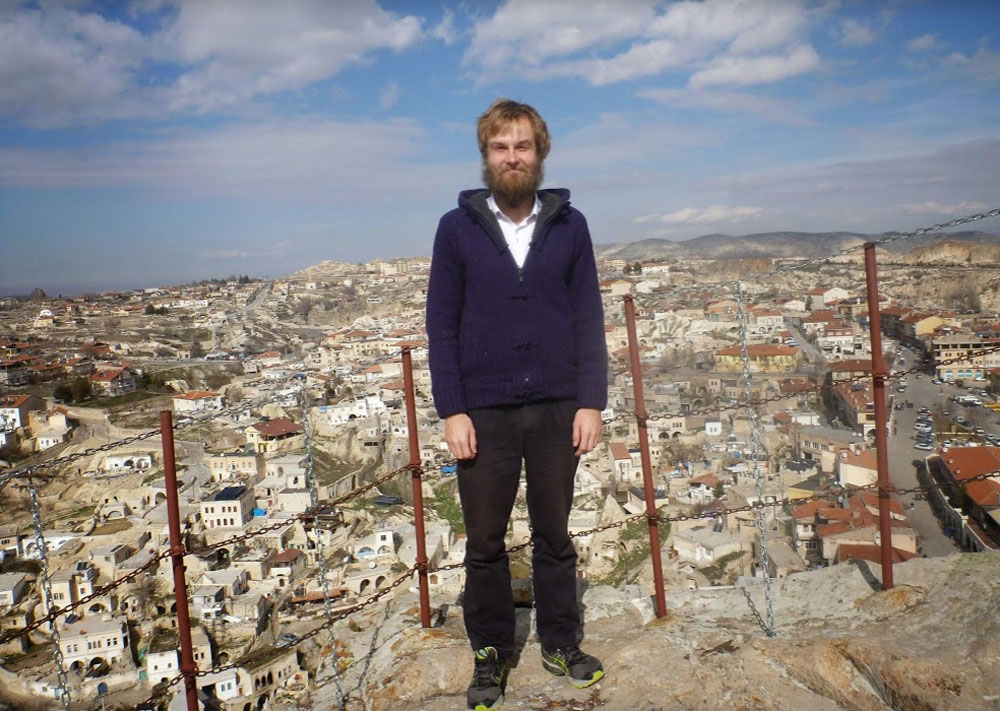 On average, Mark would walk 30 to 40 kilometers before resting for a period of a day to two weeks.
He is currently on his 21st pair of shoes.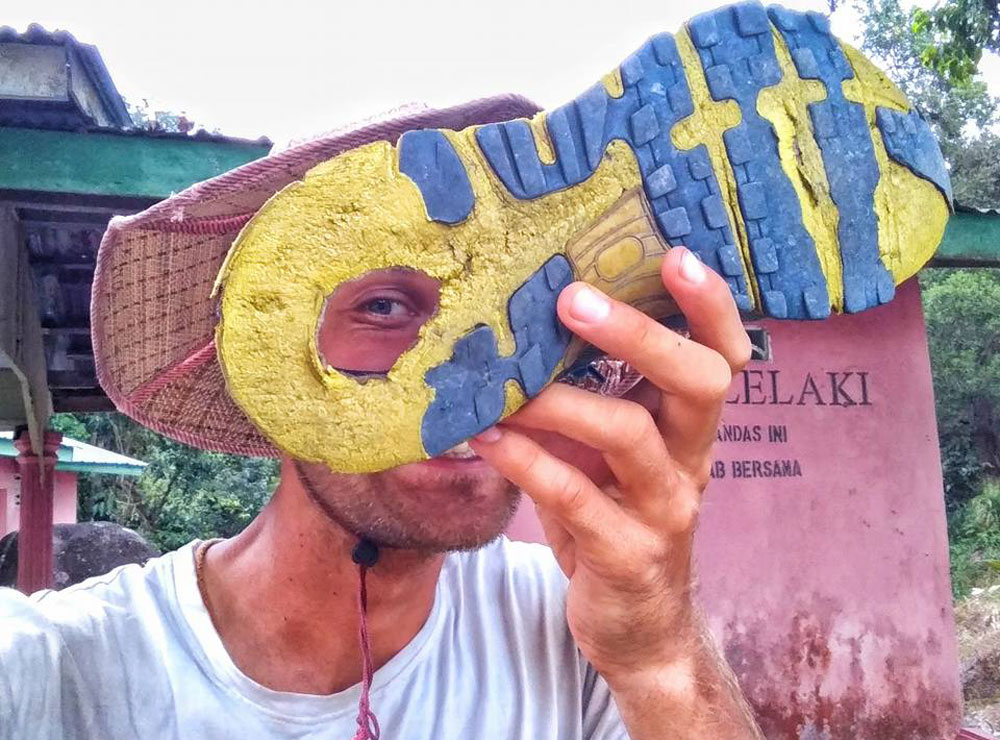 To cross oceans and water bodies, Mark relies on boats, ferries, ships, and airplanes.
But on land, he sticks to walking.
He uses Google Maps and Maps.Me to plan his route, but he does not always take the shortest path.
For example, he enjoys walking through small villages that are more peaceful than bustling highways and would sometimes plan his route around UNESCO Heritage Sites.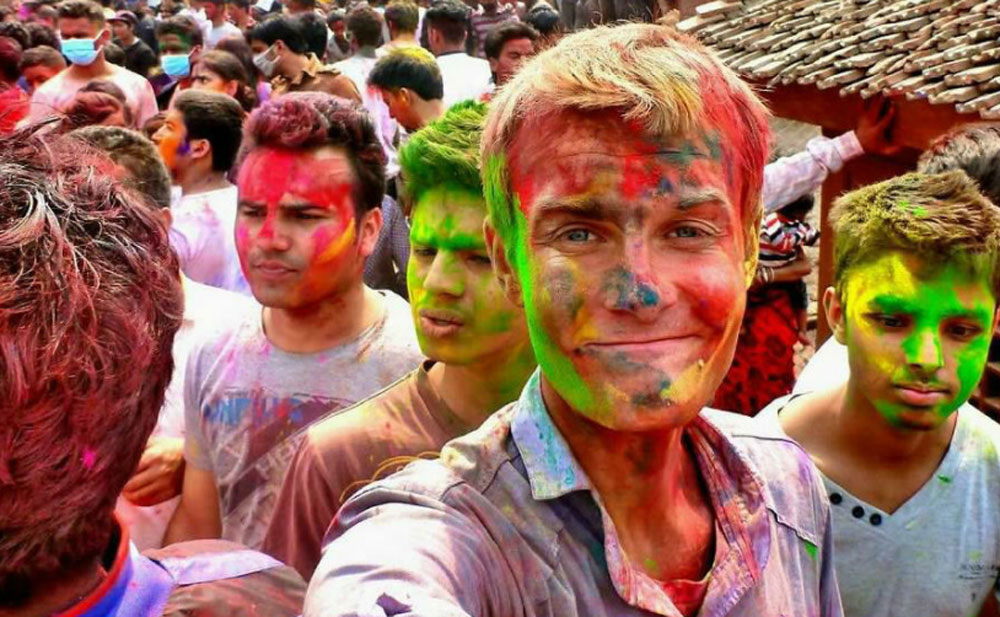 [related_story]
Sold his house
Mark started out with about €8 (S$13) in his pocket and a tent to camp in.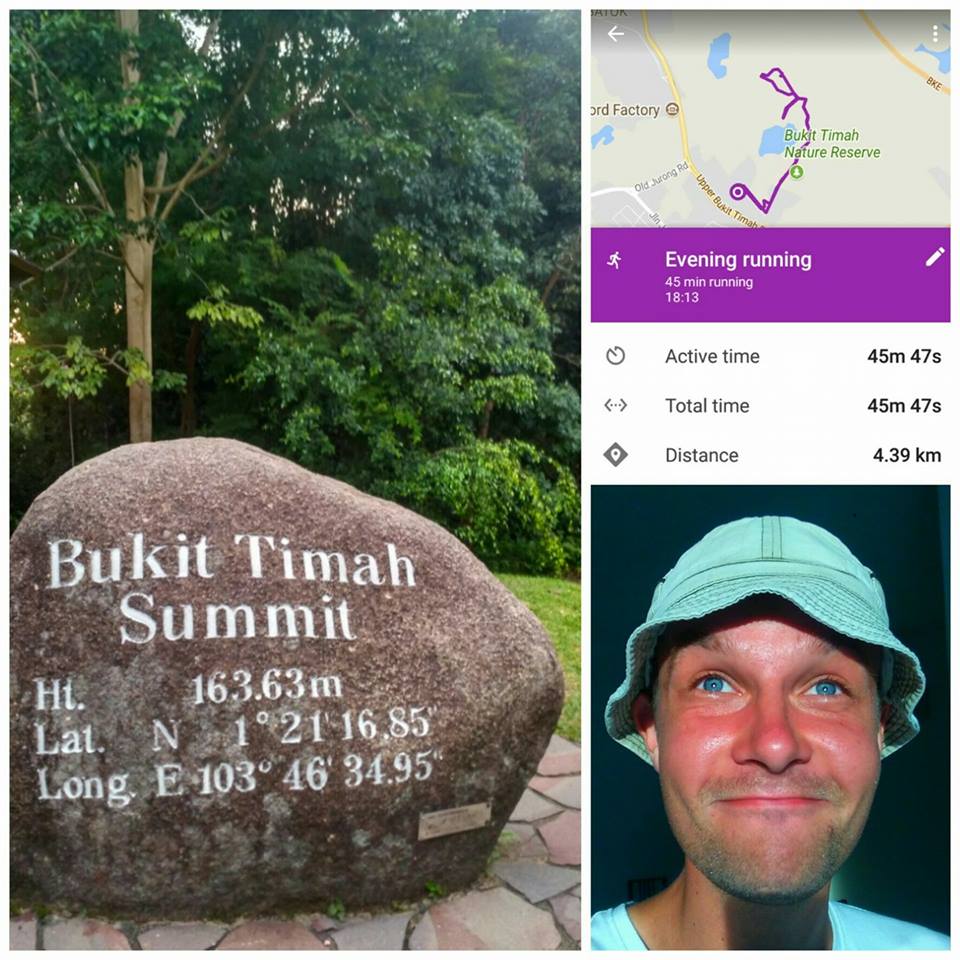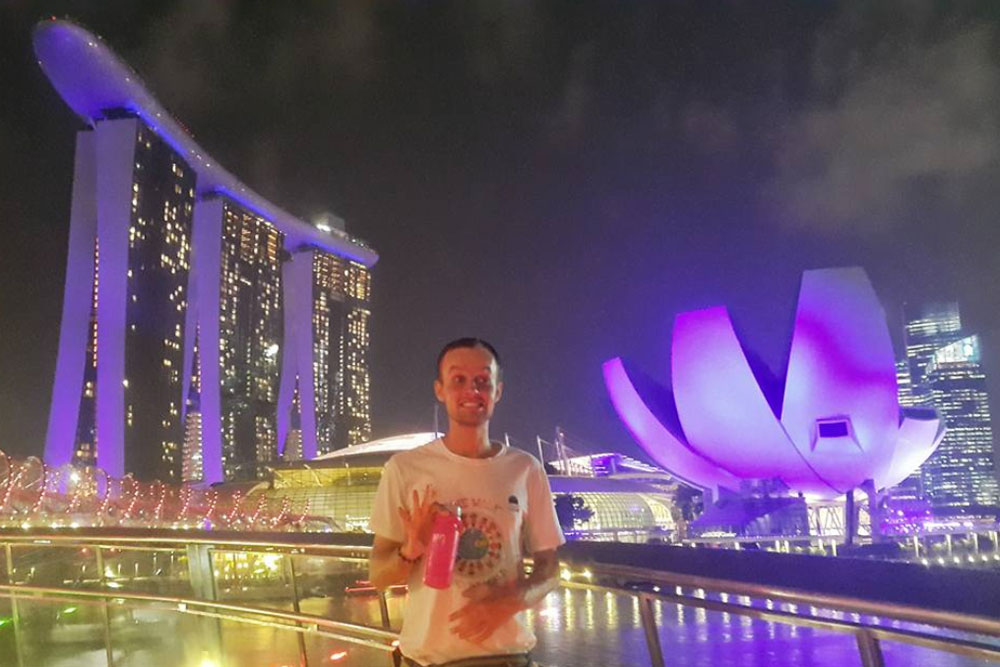 He has since sold his house.
Strangers have chipped in, including a wealthy family he bunked with after connecting with them on CouchSurfing and road workers he met in India, who he put up with in the humble slum area for three days.
He has also met mafia-type armed drug dealers in India, as well as ran into Buddhist nuns in the hills of Nepal.
He said he doesn't fear for his life but he has been bitten by dogs twice. His advice is to use common sense , such as not pulling out a camera in the more dangerous zones or walking during the night.
He gives talks in schools and universities to serve as an inspiration to others to pursue their dreams.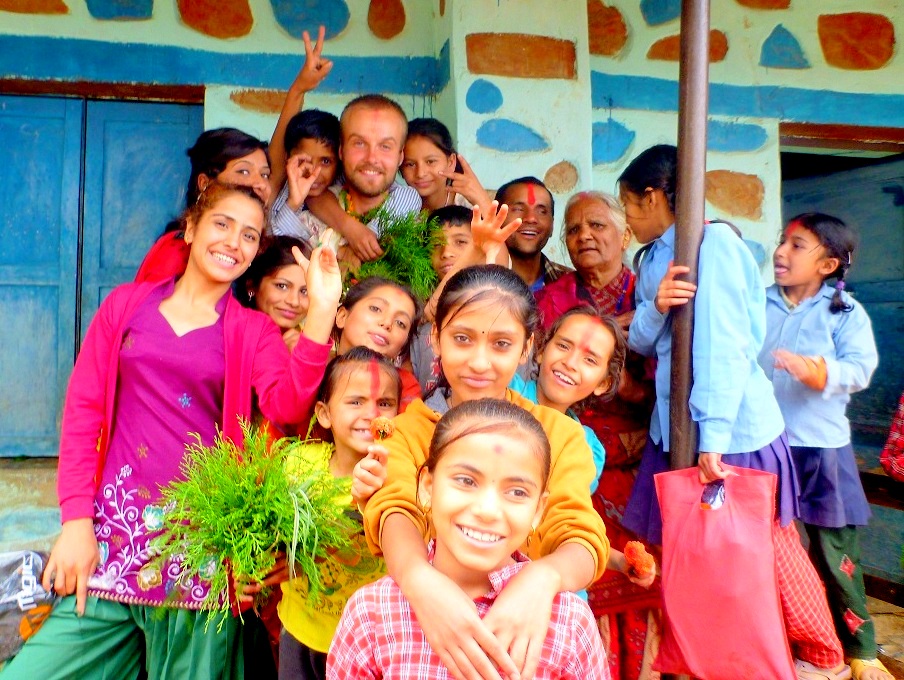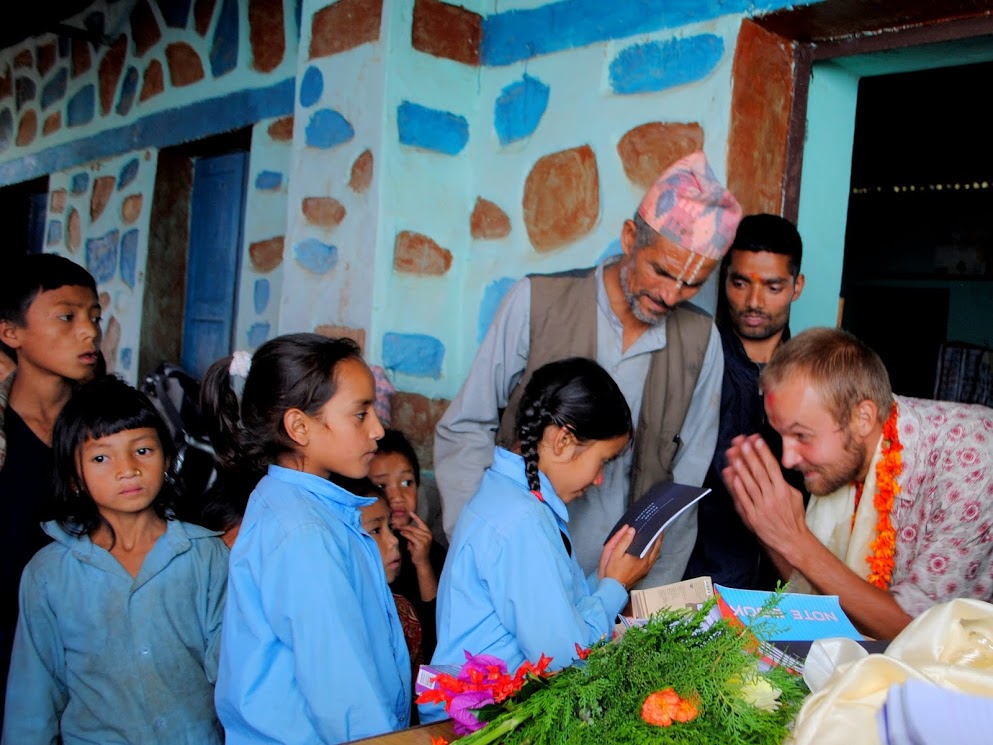 Meigo is a vegetarian and he mostly eats peanuts as they're high in energy and portable.
He carries food with him but did run out of supplies in the jungle area in Laos. He resorted to munching on bamboo leaves.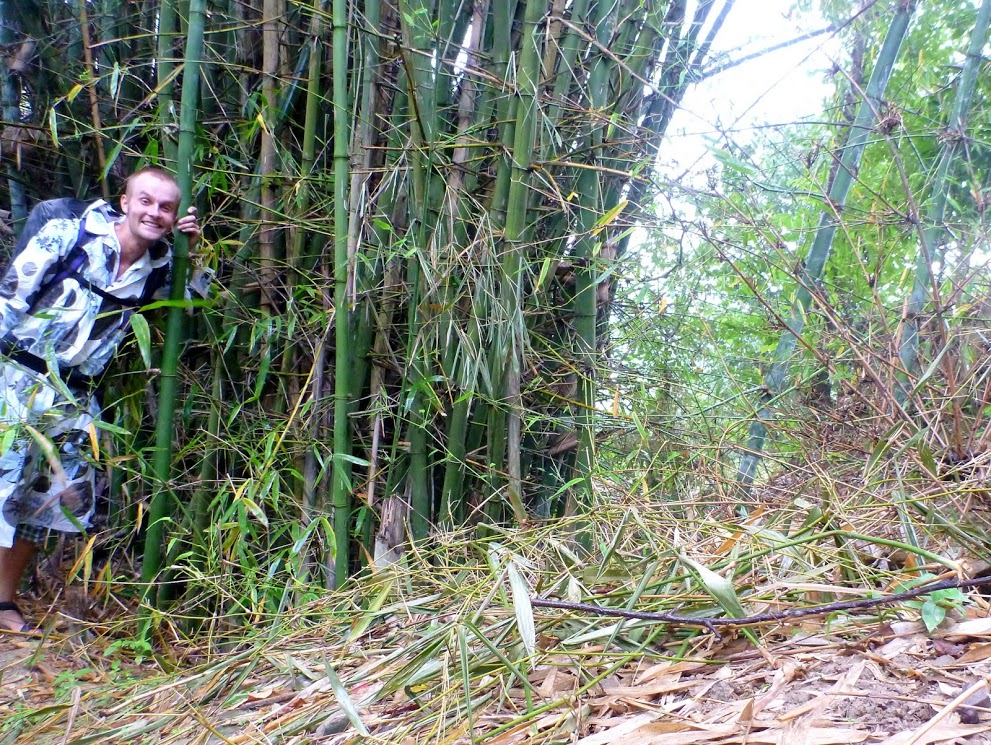 In Singapore for a month
He is currently spending a month or so in Singapore while waiting for his passport to be renewed as he has run out of passport pages.
His next stop is Indonesia.
To chip in financially to help him, you can check out his Facebook page here.
All photos via Meigo Märk
Here are some totally unrelated but equally interesting stories:
HDB things we are so used to now but will probably not miss in 10 years' time
Which of these cool young Singaporeans would you want your kid to grow up to be?
If you like what you read, follow us on Facebook, Instagram, Twitter and Telegram to get the latest updates.