Michael Phelps swam his first event of the Rio Olympics on Sunday night in the 4x100m freestyle relay. And all eyes were on his bruised back that left some viewers suitably perplexed.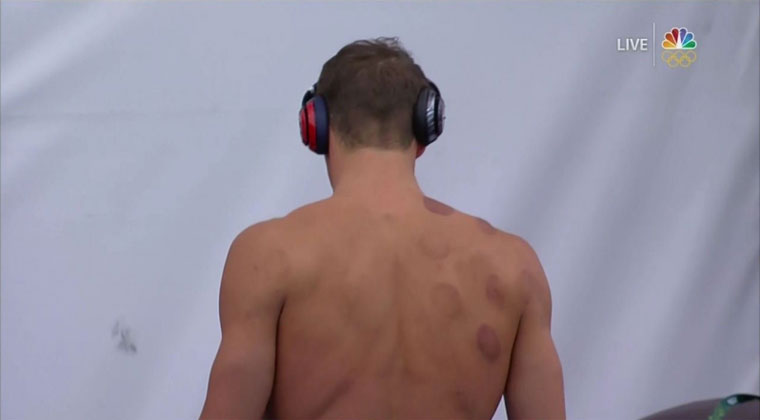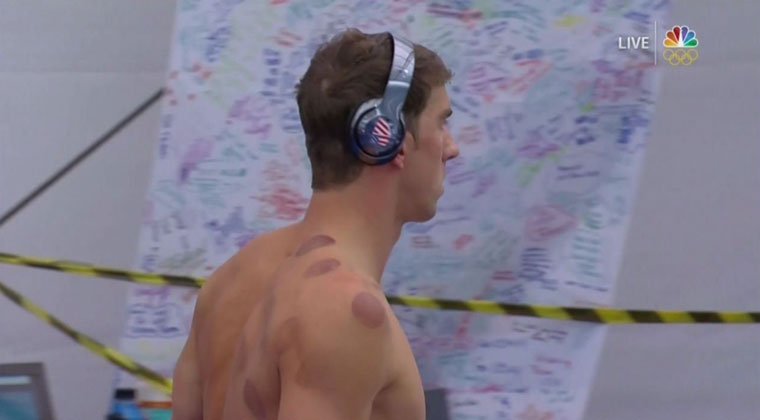 And naturally, Team USA won gold with a time of 3:09.92. France took silver (3:10.53) and Australia took bronze (3:11.37).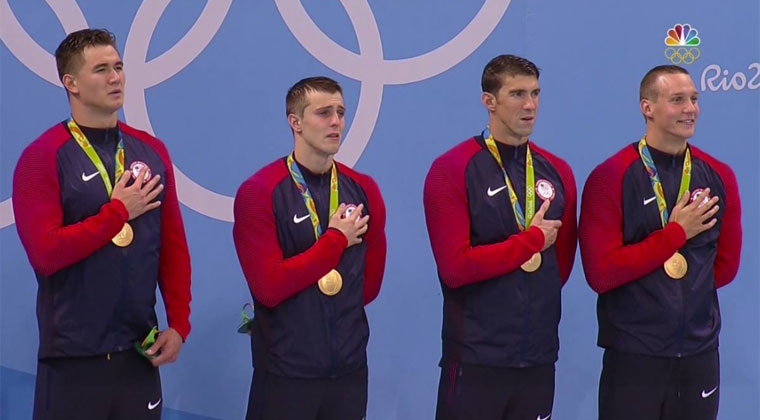 Other Team USA athletes, including some gymnasts, have also resorted to using cupping therapy.
Team USA gymnast Alex Naddour posted an Instagram picture of himself with a cupping mark on his shoulder.
https://www.instagram.com/p/BIsabuCAvBN/
Cupping therapy, also known as Ba Guan in this part of the world, is supposedly a healing technique widely available in massage parlours and traditional Chinese medicine clinics.
The suction produced by cups place on the affected areas is believed to mobilise blood flow in order to promote healing.
It can be used to treat pain, deep scar tissues in the muscles and connective tissue, muscle knots and swelling.
Top photos via NBC
If you like what you read, follow us on Facebook, Instagram, Twitter and Telegram to get the latest updates.