The March school term break will soon be upon us, and for parents, that means one thing – having your kids with you 24/7, all day, every day.
If you're looking to keep the mini versions of you occupied, perhaps being Ranger Buddies might just be what you're looking for. 
But wait, what is Ranger Buddies?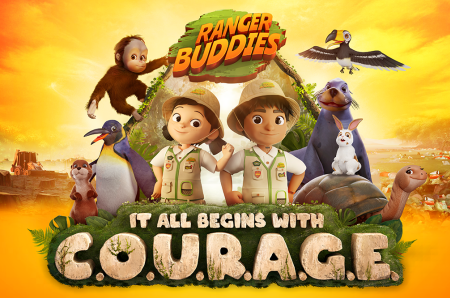 Ranger Buddies is a programme created by the wildlife parks at Mandai Wildlife Reserve. 
Designed for children aged four to 10 years old, Ranger Buddies empowers children to be everyday heroes through fun and exciting missions with the help of friendly animal friends.
Through these activities, parents and children will have the opportunity to:
Learn social emotional skills

Gain knowledge about wildlife conservation and sustainability 

Befriend animal buddies and explore the animal kingdom through inspiring video stories and other virtual activities

Build confidence and C.O.U.R.A.G.E. strengths

Redeem three exclusive pins after completing all missions
What is C.O.U.R.A.G.E. and how it benefits your child
In case you're wondering what C.O.U.R.A.G.E. means, it stands for these seven character traits: Curiosity, Optimism, Undauntedness, Resourcefulness, Adaptability, Grittiness and Empathy.
Parents are starting to realise how important social and emotional skills are for their kids. 
If you have the skills to handle tough situations and connect well with others, it can help you succeed in school, work, and life in general.
With the world evolving at a rapid speed, parents need to make sure that their little ones are ready for whatever comes their way. And that's where Ranger Buddies come in.
By participating in these missions, your children can develop these essential traits that will prepare them to become future-ready global citizens who not only care about others, but also wildlife and earth.
Complete missions at various parts of Singapore
Using the free Ranger Buddies web app, your entire family can go on an adventure quest in different parts of the island. 
These missions can be completed as a family at home, at Mandai Wildlife Reserve and various malls in Singapore.
Mission 1: Show C.O.U.R.A.G.E. like a Zookeeper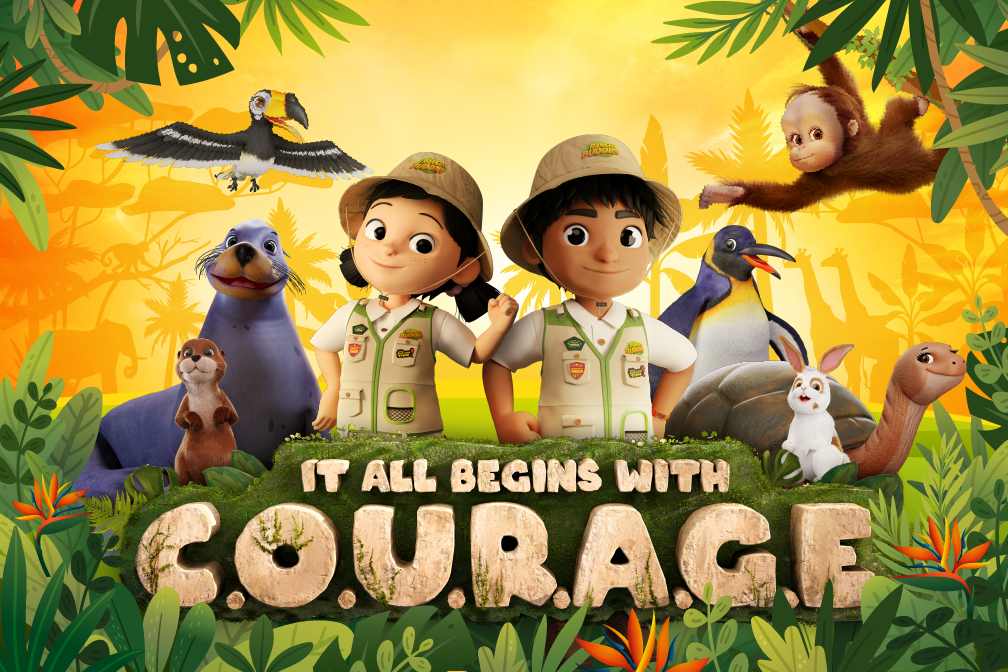 Ranger Buddies who visit the Singapore Zoo from Mar. 10 to Apr. 2 will learn the important role that the zoo plays in making sure that animals (and occasionally, guests) are taken care of. 
Your family will get to step into the shoes of the animal care team to learn what it takes to protect wildlife at the Singapore Zoo. 
To complete the mission, Ranger Buddies will have to demonstrate all seven C.O.U.R.A.G.E. strengths.  
For this activity, Ranger Buddies have to: 
Observe animal behaviour to learn more about wildlife 

Learn how to the zoo incubates avian and reptile eggs and repopulate animal species

Learn how dangerous animals are not as scary as they appear to be when you're doing the right thing

Build a toy for animals using upcycled materials to engage them mentally and physically 

Ensure the animals have a healthy and well-rounded diet by adapting to their needs

Talk to keepers on duty to find out how they day was 
Upon completion, your mini-mes will receive a digital and physical badge as a symbol of their accomplishment. 
Mission 2: Bring C.O.U.R.A.G.E. To The World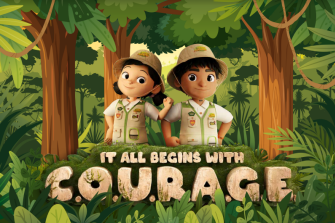 Next, take your mission to the heartland malls of Singapore. 
See how acts of C.O.U.R.A.G.E. can change the fate of our planet in crisis at i12 Katong, West Mall and One Punggol. 
For this activity, Ranger Buddies are teleported into a rainforest with fallen trees and they have to find a way to save the animals. 
Your children will learn to exercise empathy and rescue animals that have been trapped under fallen branches, jump across rocks on a polluted river and pick up plastics, as well as cross a broken bridge by stepping on the right planks. 
At the end of it, Ranger Buddies with a fully-stamped card will be entitled to a digital and physical badge. 
Here are the dates: 
i12 Katong: Mar. 10 to 19

West Mall: Mar. 13 to 19

One Punggol: Mar. 20 to 26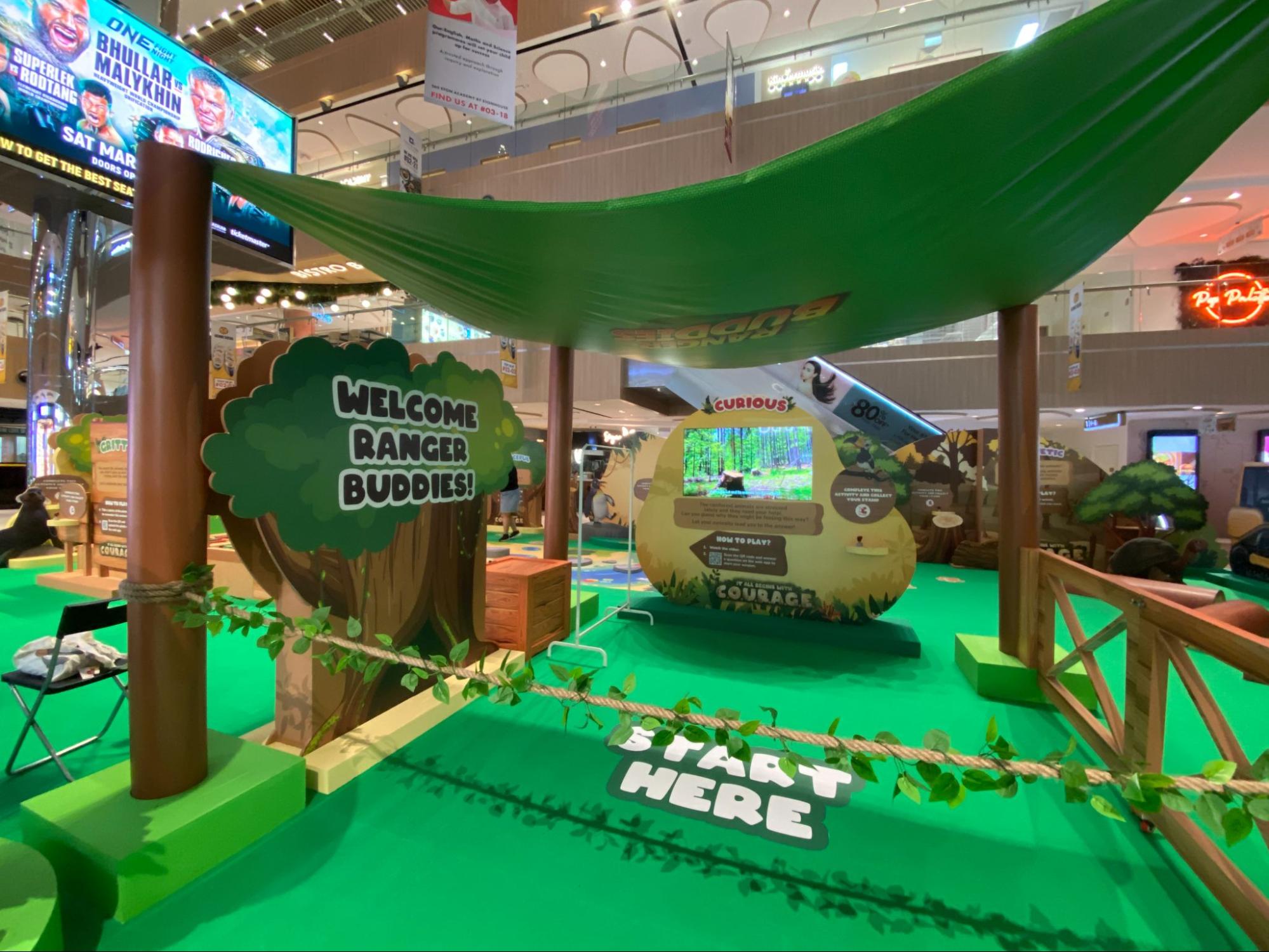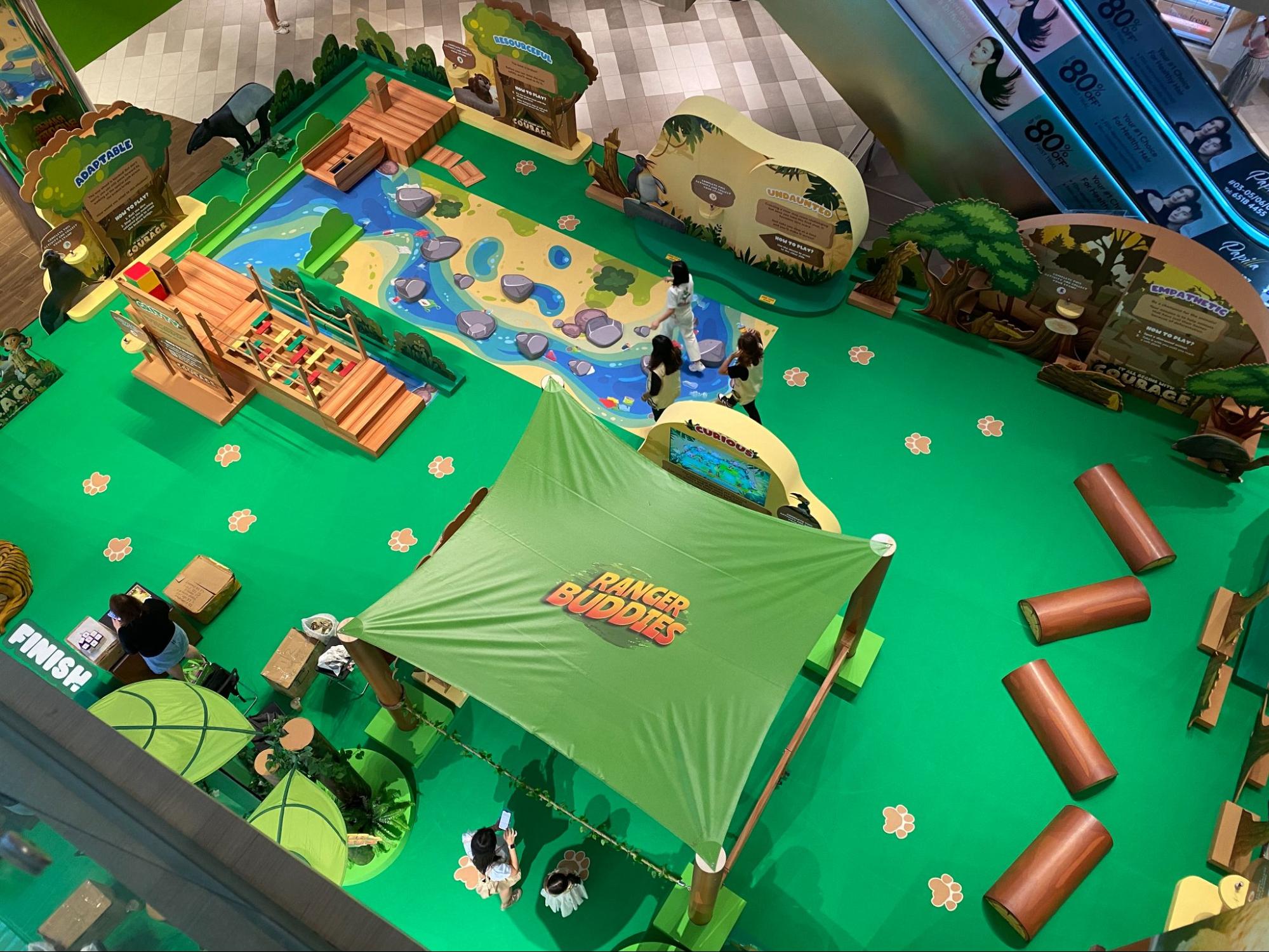 Mission 3: Practice C.O.U.R.A.G.E. At Home (or anywhere you'd like)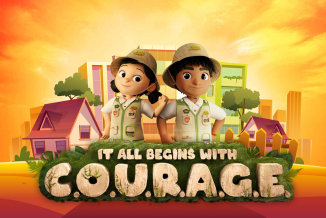 Embark on the seven-day challenge via the app and learn how C.O.U.R.A.G.E. can prepare your family for anything that comes your way. 
Your kids will learn that, through simple daily actions, they will be able to positively impact the environment over time. 
Here, you will also earn a digital and physical badge upon completion. 
Limited-edition physical reward pins up for grabs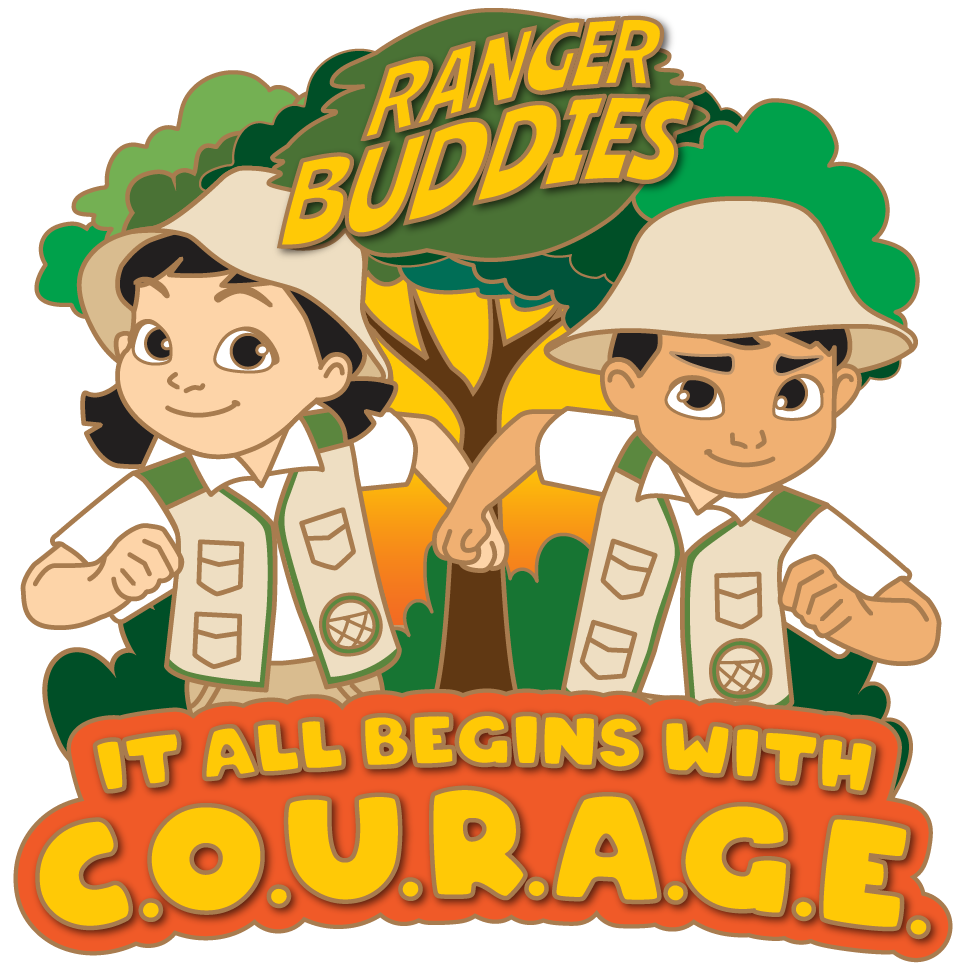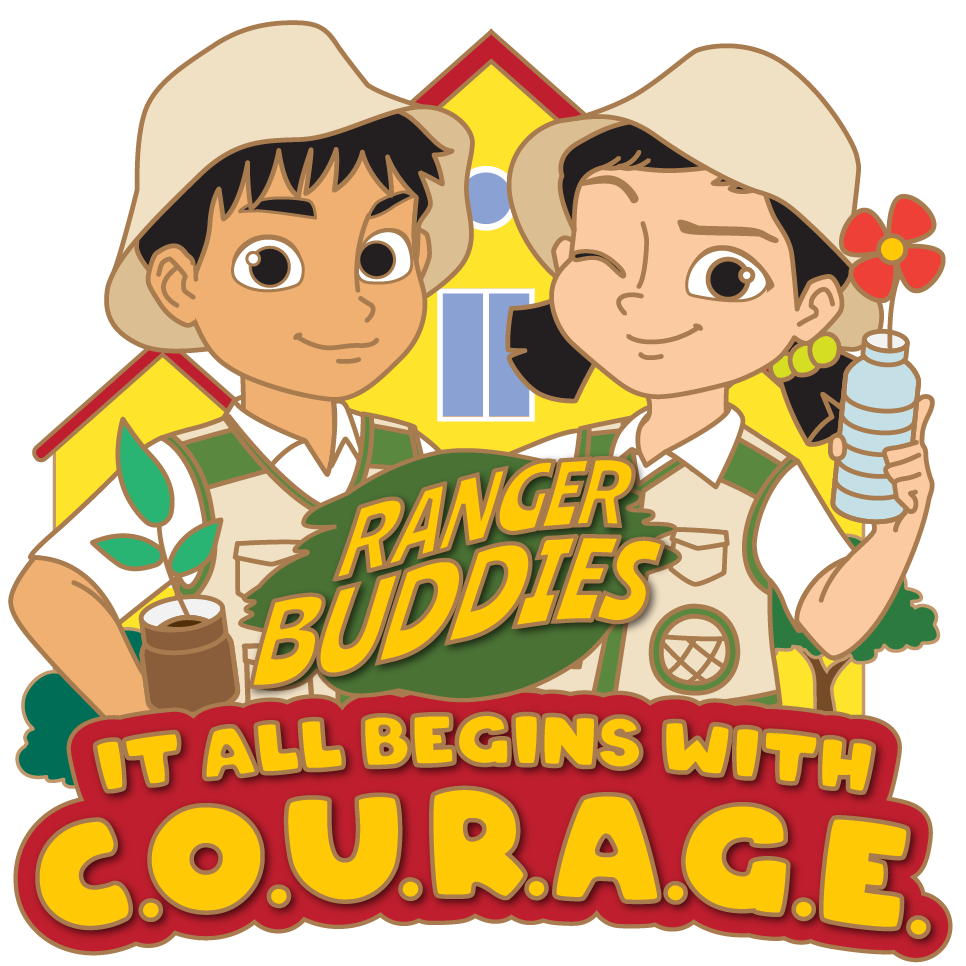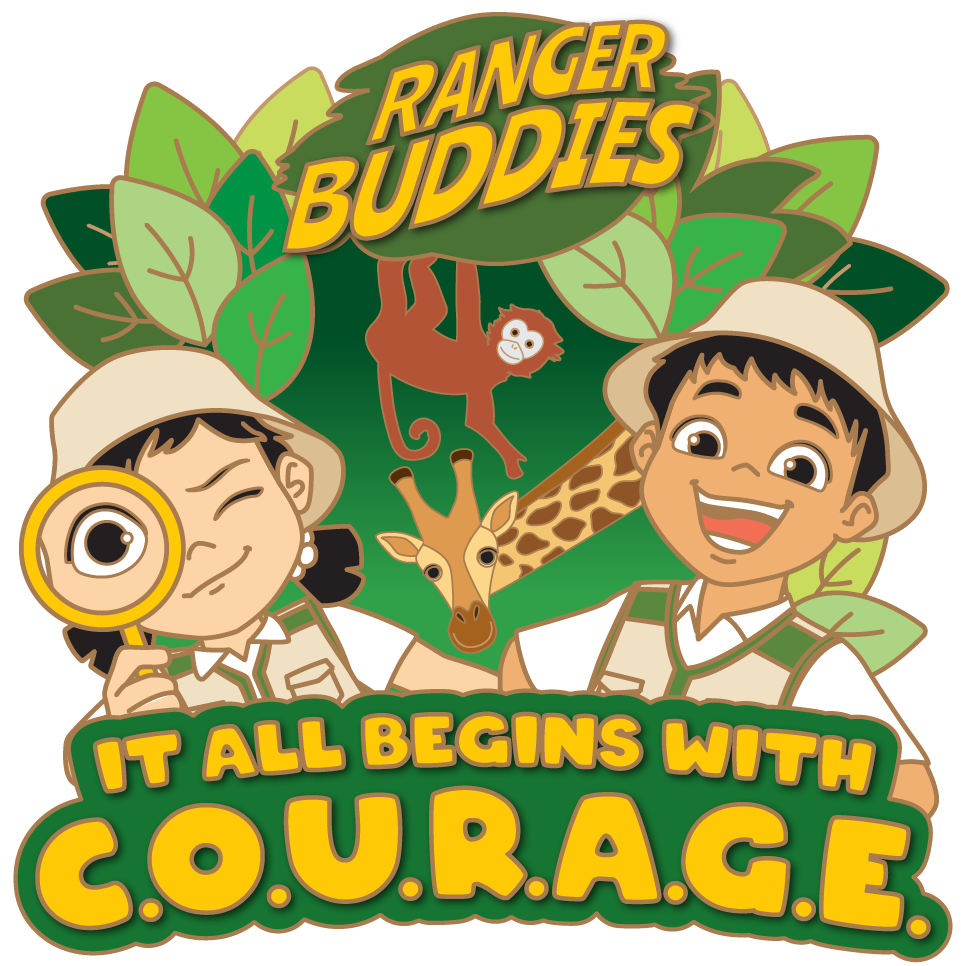 Ranger Buddies can get exclusive physical reward pins upon completion of missions at the malls, Singapore Zoo and at home.
Fun fact: you don't have to complete every single mission - even finishing just a quest at any location can get you a physical pin! But if you would like all three exclusive pins, definitely complete all the activities. 
You may redeem the physical pins at i12 Katong, West Mall, One Punggol and Singapore Zoo. Click here for more info on pin redemption. 
Reward pins are subject to availability and are awarded on a first-come-first-served basis while stocks last.
How to sign up 
If learning how to protect animals and the environment while having wholesome family fun at Singapore Zoo, heartland malls and your own home tickles your fancy, you should definitely sign up. 
The Ranger Buddies programme runs from now until Apr. 2, 2023 
To join as a Ranger Buddy, simply apply for free here!
This sponsored article by Mandai Wildlife Reserve has tempted this writer to sign up as a Ranger Buddy despite being in her late twenties.
If you like what you read, follow us on Facebook, Instagram, Twitter and Telegram to get the latest updates.