You guys might have seen the news on Singapore being ranked as the happiest country in Asia this year.
My first thought while writing on that particular topic was "really meh?"
Not that I wasn't happy, just that I knew that it was going to be a hot topic of discussion among Singaporeans.
After all, happiness is a subjective thing.
Am I happy?
As a young adult born and raised in Singapore, I have many things to be happy and thankful for — such as my caring family, an access to education and being free to make life decisions for myself.
Small things in life make me happy, such as buying things on sale, spending time with family, eating good food and buying "Genshin Impact" merchandise.
I also asked fellow Singaporeans via Instagram what they do to make themselves feel happy, and it turns out that their replies were not too much different from mine.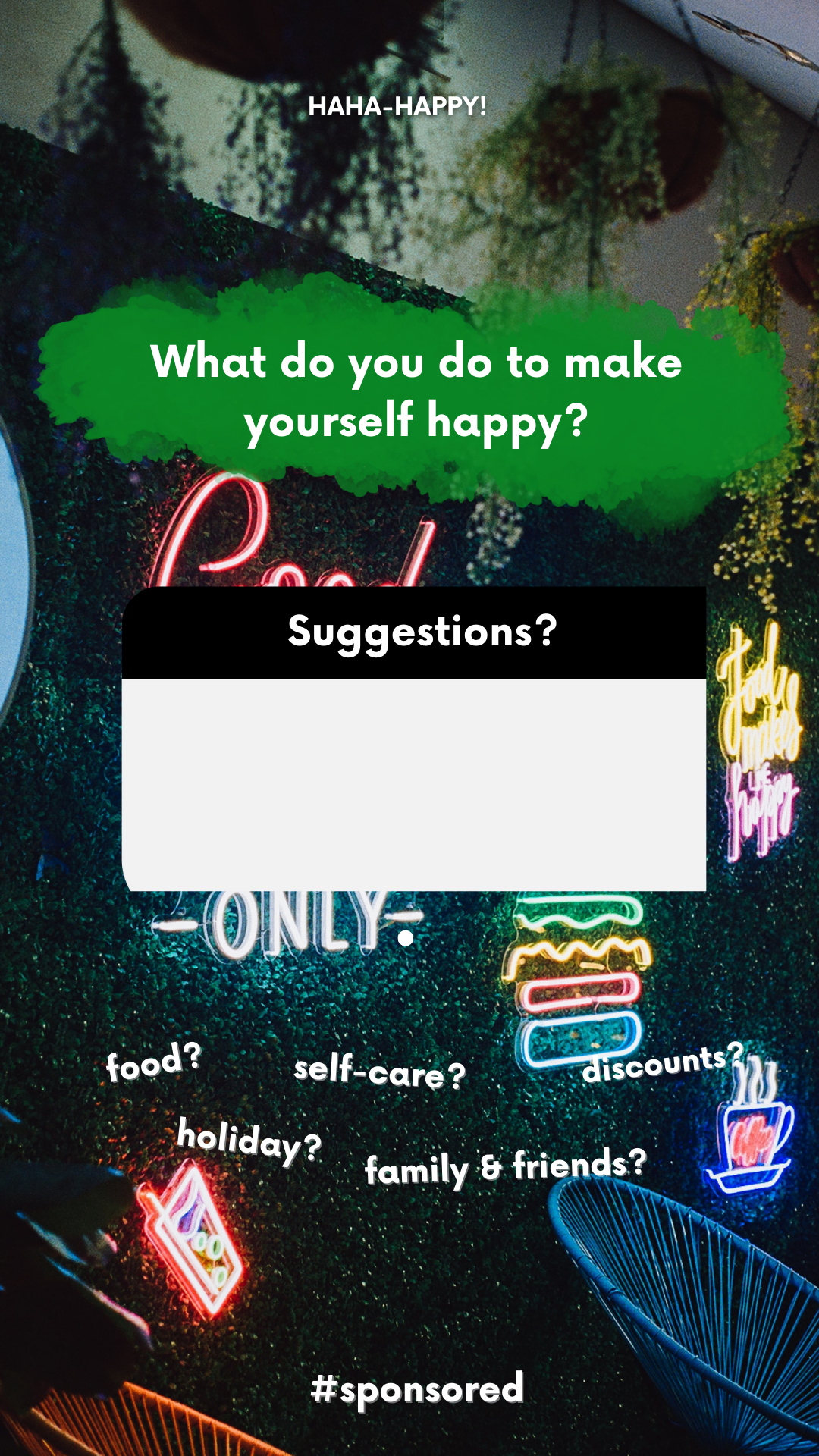 What makes people in Singapore happy?
1. Food
Yes it's basic, but let's be honest, who doesn't like spoiling oneself or their loved ones with good food? Especially those that come with discounts.
I was craving some fried chicken so I ordered a "Bundle for Two" from Wingstop, with Grab's Haha-half Off Sale which is happening from May 1 to 21 on GrabFood and GrabMart.

The bundle consisted of:
7pc Boneless Wings (1 flavour)

7pc Classic Wings (1 flavour)

2 Ranch Dips

2 Large Cajun Fries

2 Coke zero sugar
It cost only S$20, half of its usual price.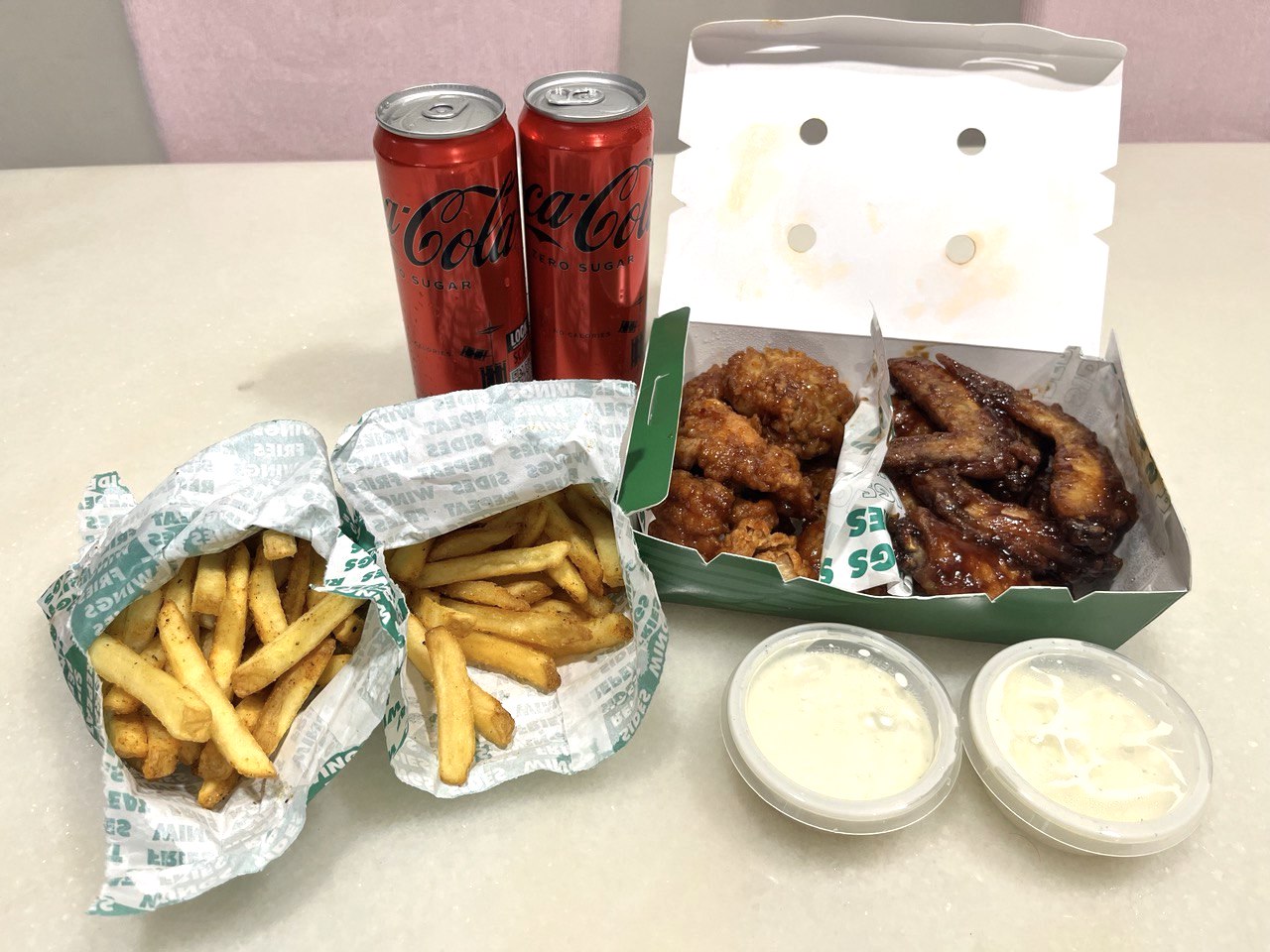 As I could choose the flavours for the chicken, I went with Mango Habanero for Boneless Wings and Hickory Smoked BBQ for the Classic Wings.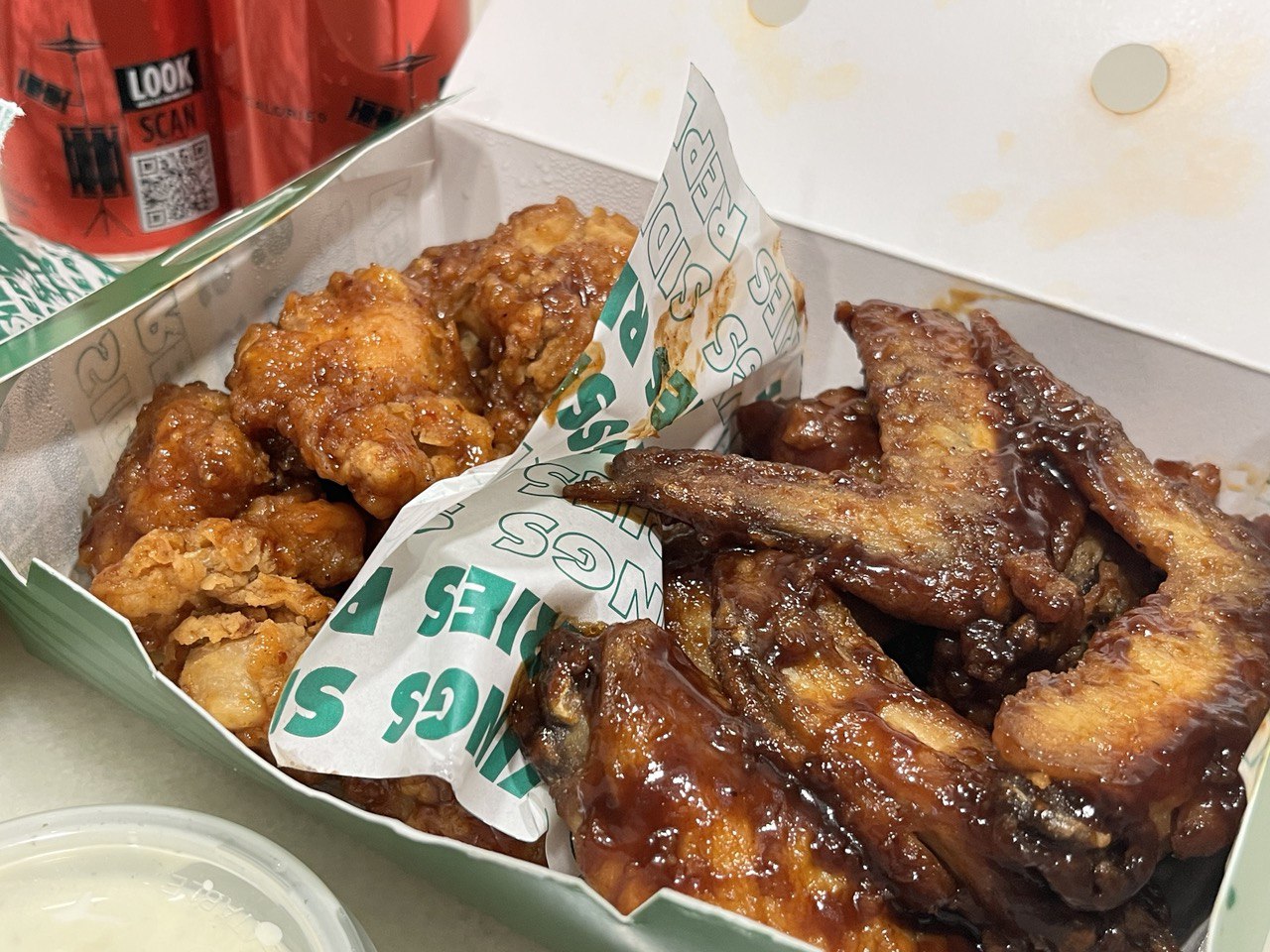 With such a large portion, of course I couldn't finish it myself, so I shared the meal with my beloved family members.
Sharing is caring.
2. Spending time with family
Another popular response I gathered was to spend quality family time.
Over the weekend, I took it upon myself to treat my family to one of our local favourites, OK Chicken Rice.
There is a Megasale Bundle for OK Chicken Rice on GrabFood, which is a hearty meal for three to four people.
Here's what it includes:
2 Chicken Rice Bento (Steamed/Roasted)

1 Curry Chicken with Potato (PlainRice/Noodle/Porridge)

3 Clear Soup

1 Fatbulous Cutlet

1 Fatbulous Chicken Skin

3 500ml Drinks
The set costs S$26.70 on the Grab app now, a 50 per cent discount from its usual price.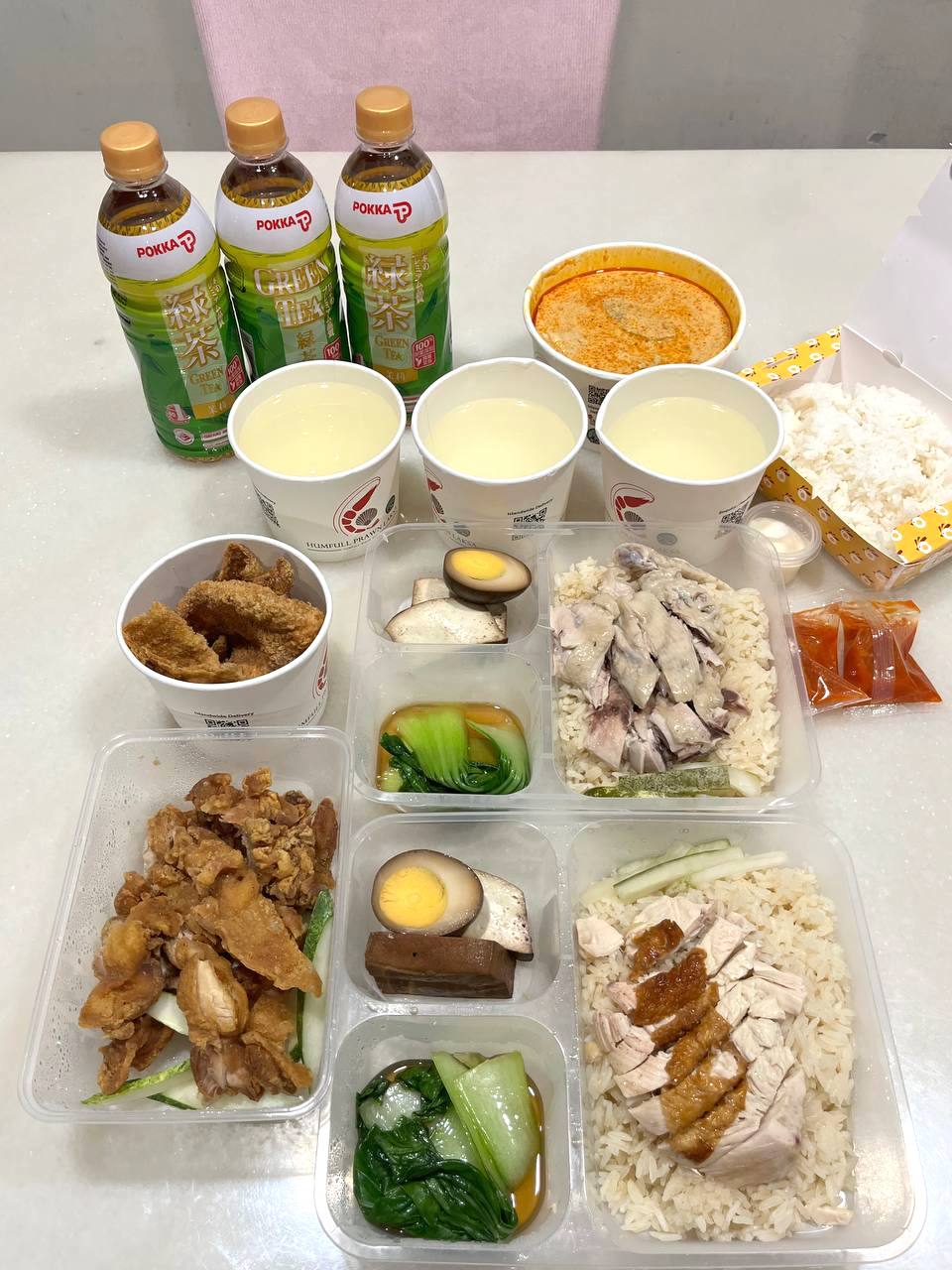 Not only did I get to feed myself, my younger sisters were also delighted at the amount of food I bought for them (because they didn't have to pay).
My family and I had lots of fun catching up with one another over the meal.
Food does bring people together, for me at least.
3. Self-love
Don't forget to pamper yourself and just do things you love.
Besides spending time with family, I was reminded not to forget to treat myself too.
As a big fan of Japanese food, I decided to order the Mega Sale Bundle from Maki-san for lunch.
The deal consisted of:
Little San

Salmon says / California Dreaming / Child's Play

2 x Drinks
It's now S$15.80 (Usual Price: S$31.60). By ordering it on GrabFood, I can take a break from the daily routine of going out to dabao cai png under the hot sun.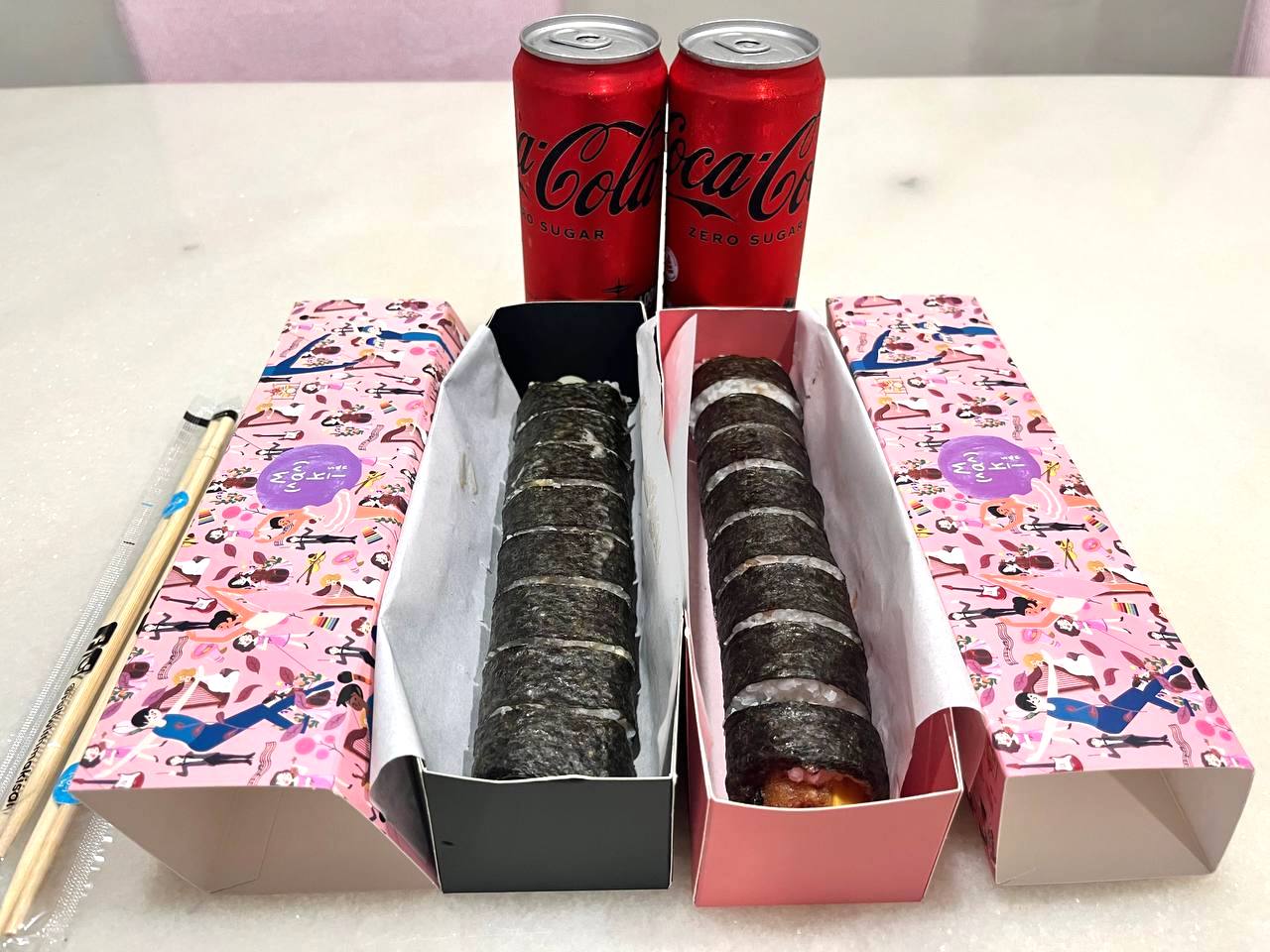 The bundle was also enough for an early snack before heading to my post-work dance practice in the evening.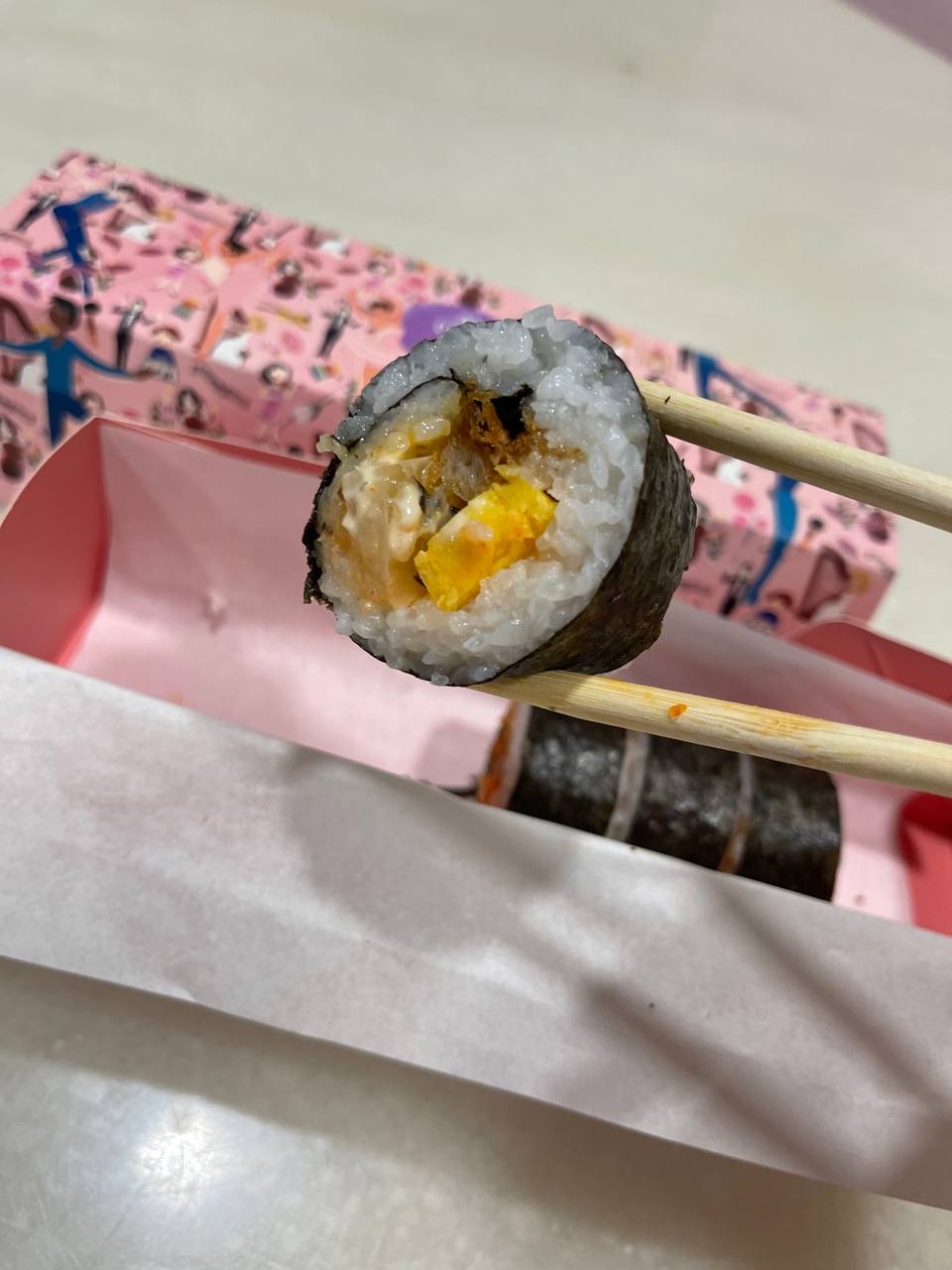 Before heading out, I ordered Ben & Jerry's Wake and No Bake Cookie Dough Core Pint from The Ice Cream Store on GrabMart.
It's now S$7.50. Again, 50 per cent discount.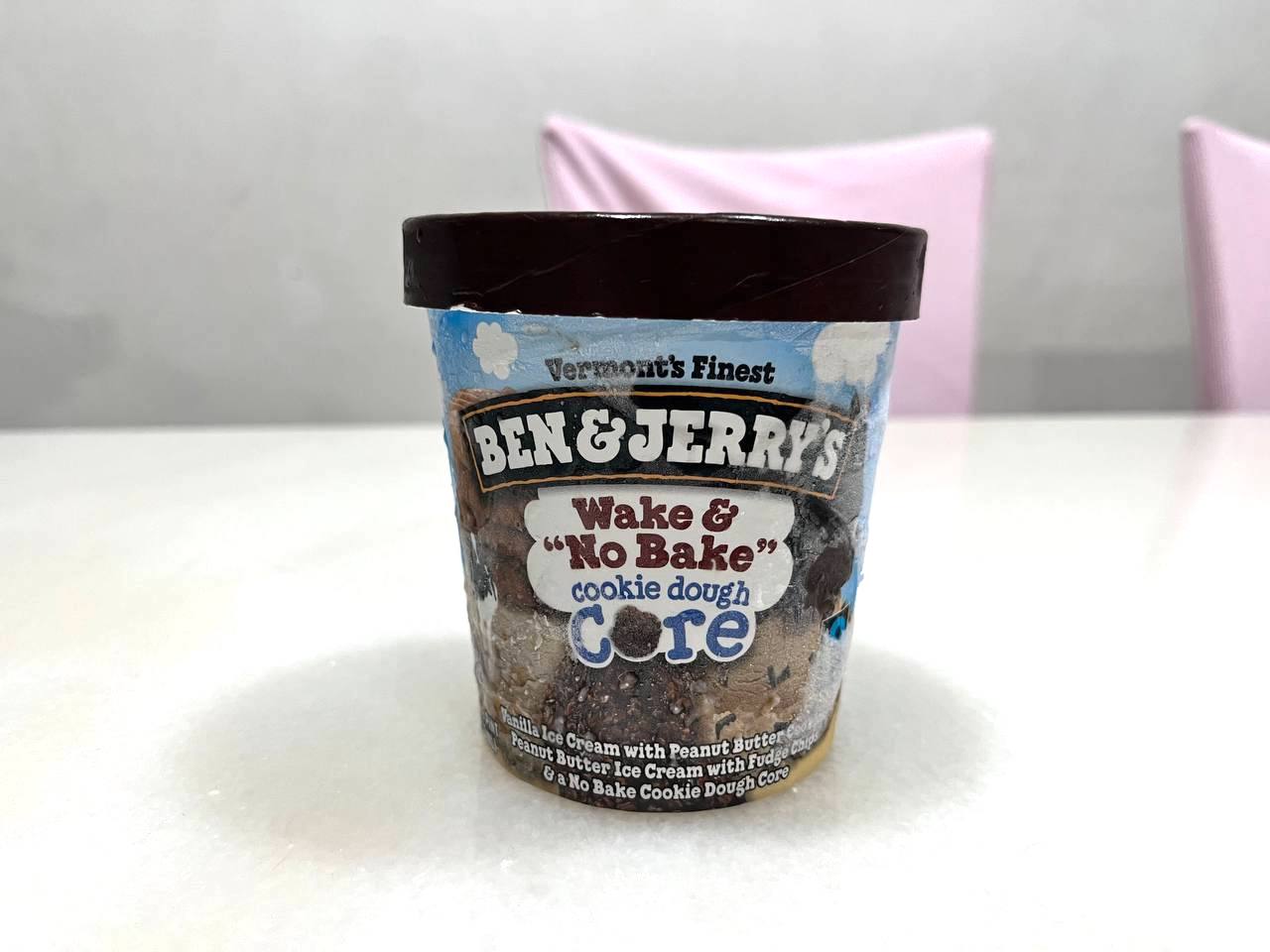 I came home after a productive dance session to this unique-flavoured ice cream, and I helped myself to the dessert after a cool shower.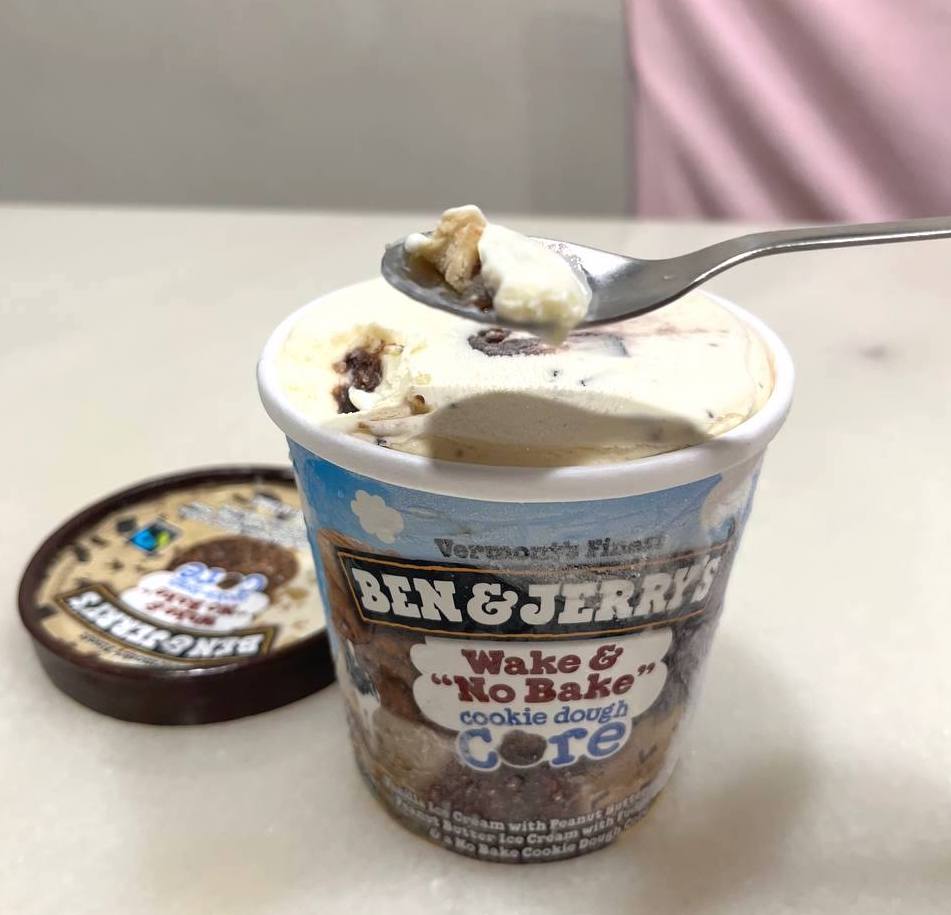 True goodness.
4. Go on vacation
Here's the one everyone has been waiting for – a holiday!
Many Singaporeans said that going on vacation would make them feel happy, which I totally agree with.
For holiday-deprived working adults, going on a vacation can help improve one's mental wellbeing.
But not everyone has the budget to go on their ideal trip.
Which is why, in Grab's Haha-half Off Sale, for every order you make, you will get one chance to be one of the 10 lucky winners to win a trip for two to Japan.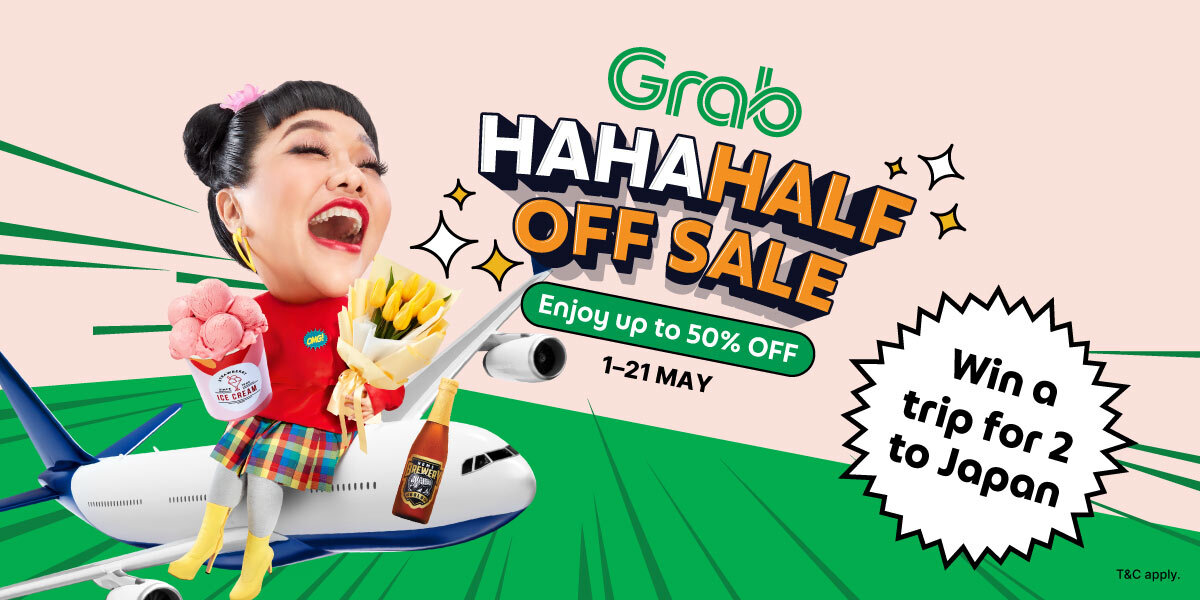 The more you order, the more chances you get. If you are a GrabUnlimited subscriber, you can get three chances per order.
Yes, you read that right.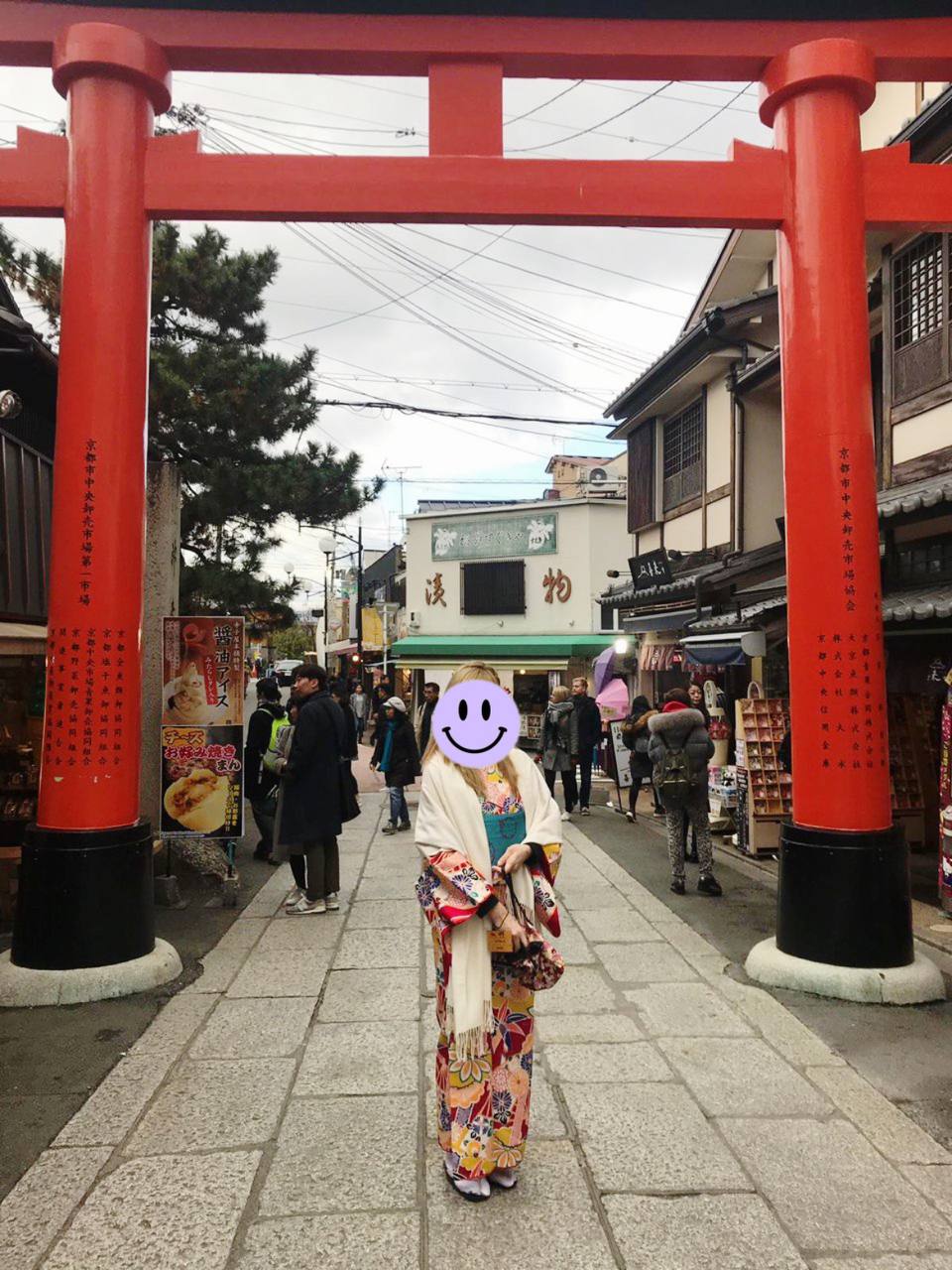 Being a weeb and gacha game addict, I will definitely not miss out on this opportunity.
Sounds like I stand a good chance to win a trip to Japan, yay!
More Grab deals that you shouldn't miss
I've shared a few deals with 50 per cent discounts, but there are so many more merchants to order from.
During Super Brand Days, which are three different Tuesdays during the sale, you can also expect a 40 per cent discount at one brand each day.
You can check out what these brands are via the Grab app.
If you are a GrabUnlimited User, on top of all the half-price promotions, you can also get up to 30 per cent off menu-wide on other selected merchants on GrabFood.
You can also stack S$3 off delivery under GrabUnlimited.
Discounts? The more the merrier.
I would be lying if I said I didn't feel happier when I was carting out and enjoying the items at half price.
Call me materialistic, it's the small things that matter I guess. With the money I've saved from the discounts, I can do even more things that make me happy.
Click here to order from GrabFood and here to shop from GrabMart now.
This sponsored article by Grab allowed this writer to boost her happiness through discounted food, self-love and good family time.
All images by Yen Zhi Yi unless stated otherwise
If you like what you read, follow us on Facebook, Instagram, Twitter and Telegram to get the latest updates.