Shopee's 3.3 Shopper's Festival is just two days away and boy, do I have many things added to my cart already.
For the uninformed, 3.3 Shopper's Festival is Shopee's first mega sale of the year and takes place from March 3 to 15.
As a seasoned Shopee shopper, I have taken pre-planned steps to identify five useful things I would let myself spend on this 3.3.
After all, shoppers are able to add the items they want to buy into their carts before 3.3, and everyone who adds to cart early will get to claim an exclusive voucher for 3.3.
If you're looking for things to add to your cart this 3.3, here's my list for you to look, see, look, see.
1) Kinohimitsu Collagen Diamond 5300mg 16's
Usual Price: S$69.90
Sale Price: S$39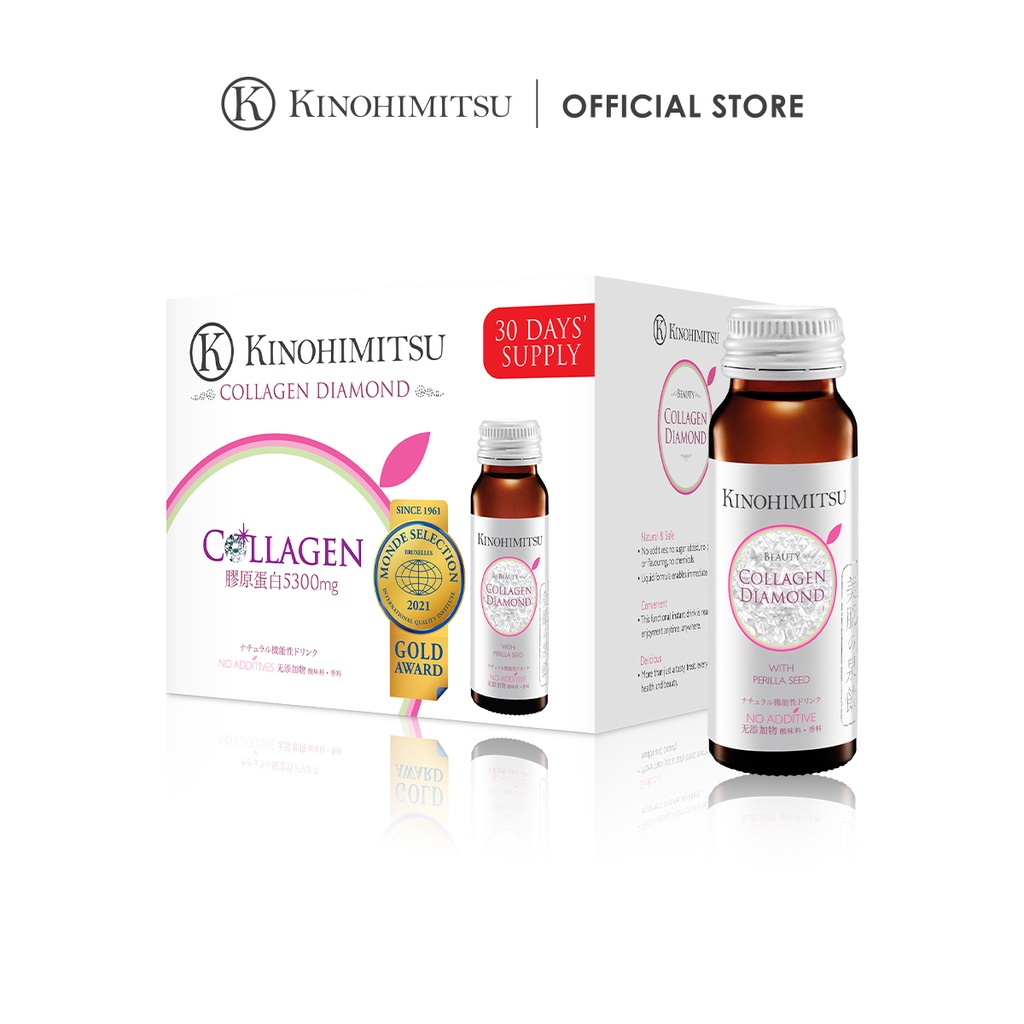 I am in the last year of my 20s, and as much I don't want to admit it, age is something that is fast catching up with me.
To maintain my ~youthful~ looks and achieve moisture-plumped skin, I'll be carting out a box of Kinohimitsu's Collagen Diamond 5300mg this 3.3.
With a whopping 5300mg of Collagen Peptide, Kinohimitsu's Collagen Diamond 5300 Drink is specifically catered to help restore youthfulness, resilience and radiance to one's skin.
By actively boosting collagen synthesis and repairing damaged collagen fibres, Kinohimitsu's Collagen Diamond 5300 Drink reduces signs of ageing such as fine lines, wrinkles and dryness.
Add to cart here.
2) Beauty of Joseon Revive Serum
Usual Price: S$25
Sale Price: S$12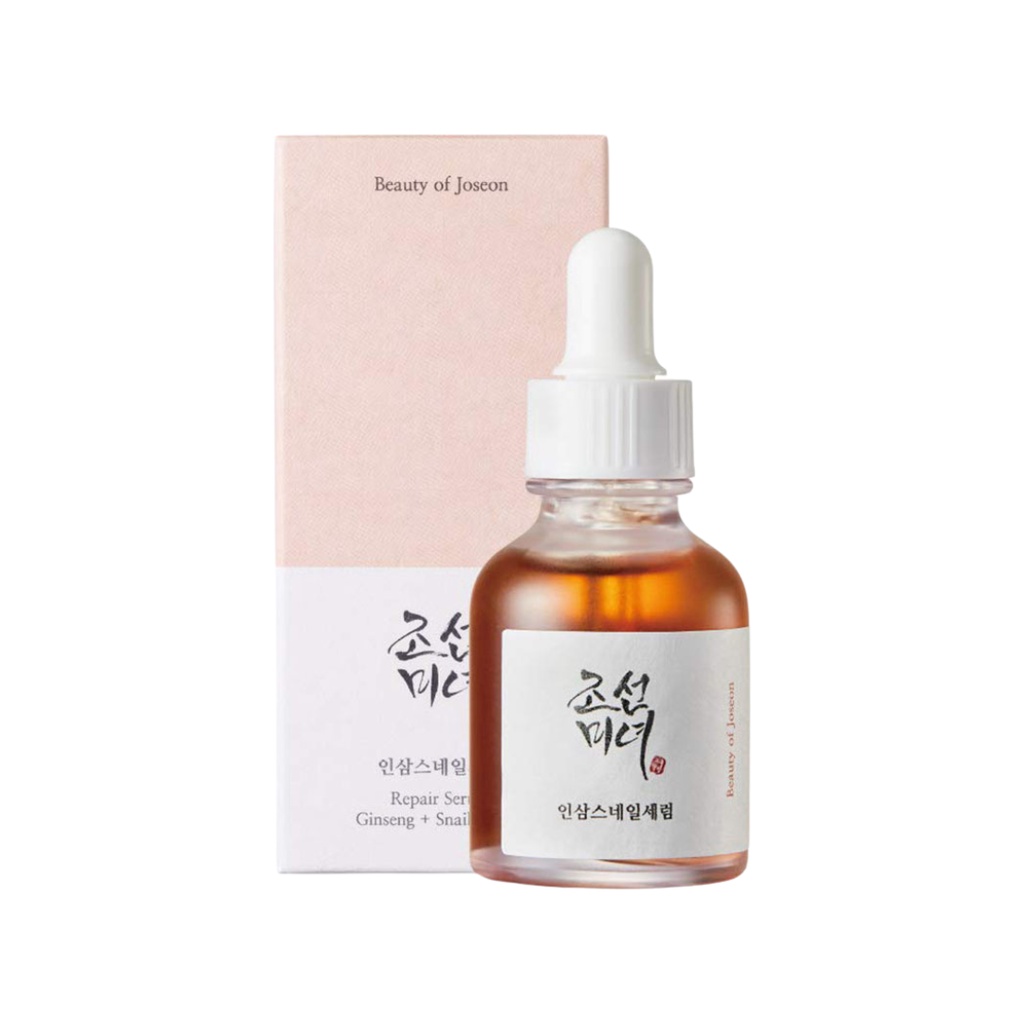 The next item I'll be carting out is Beauty of Joseon's Revive Serum.
While I've personally never tried Beauty of Joseon before, I'm a huge fan and propagator of Korean skincare.
As my current serum at home is running low, I'm taking this opportunity to try a new brand to see if it works for me.
Good news for me because Beauty of Joseon's Revive Serum purports to "gently slough off dead skin cells and impurities while keeping skin soft, plump and radiant".
Definitely some loving my skin could use.
Add to cart here.
3) Creamy Mushroom Medley - Soup Pack
Usual Price: S$6.10
Sale Price: S$5.62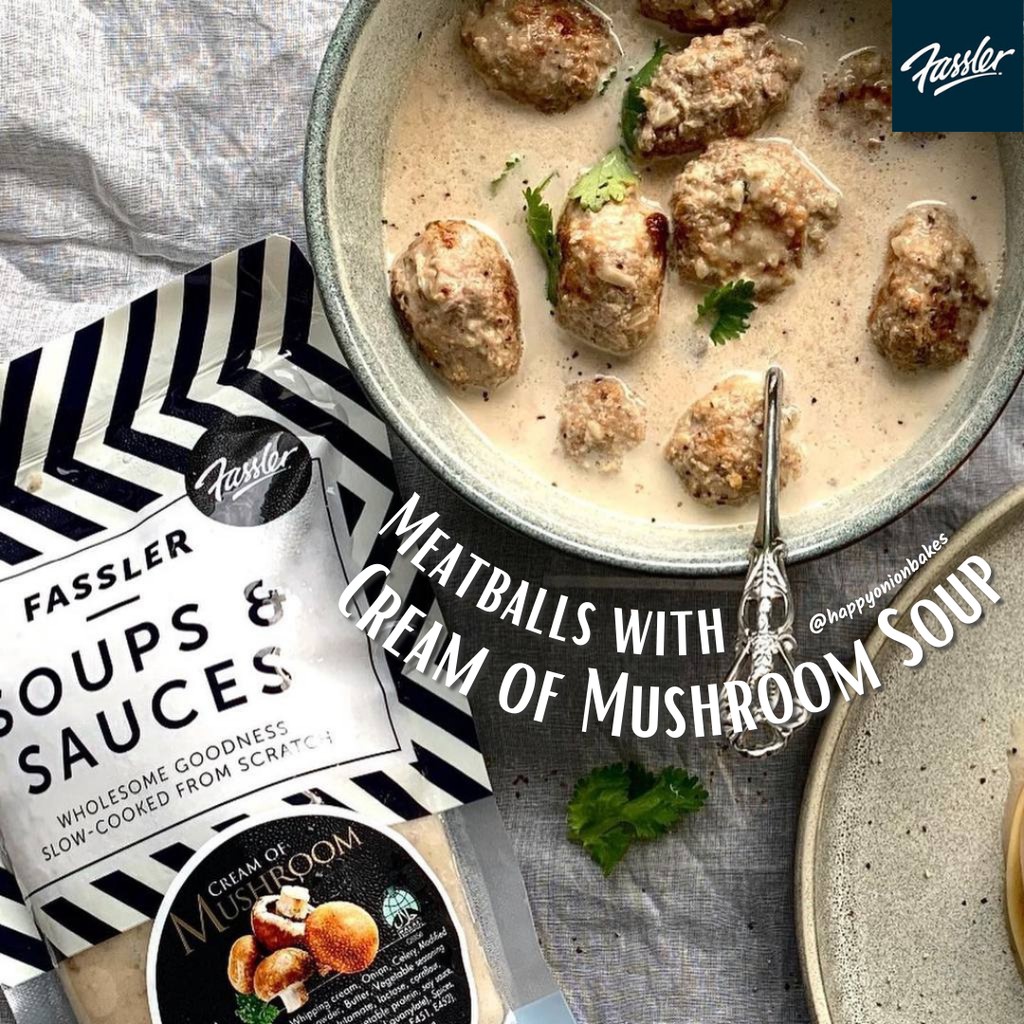 The third item I'll be buying is Fassler Gourmet's Creamy Mushroom Medley Soup Pack.
I love thick, creamy, Western soups, and this soup pack will come in handy when I want to whip up a quick meal on work-from-home days, or if I'm feeling peckish.
All I have to do is thaw the pack in the chiller overnight, pour the contents into a pot and bring it all to a boil before consumption. Easy peasy.
Add to cart here.
4) AUKEY TK-2 On-The-Go Bundle Set
Usual Price: S$99.90
Sale Price: S$54.90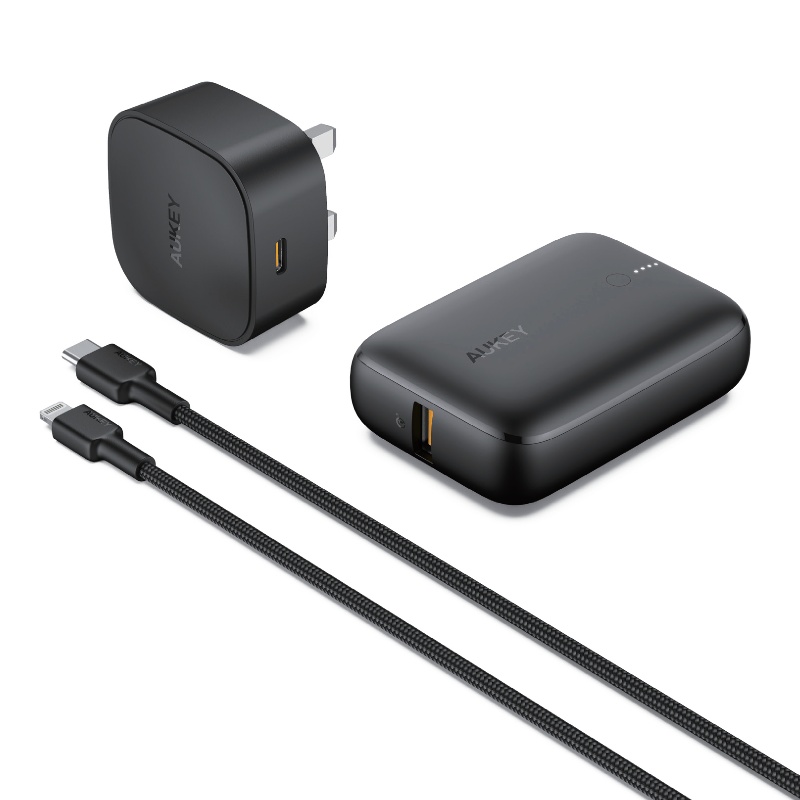 Fourth on my list of 'to buy' items is the AUKEY TK-2 On-The-Go Bundle Set that consists of a:
Power Adapter

10,000mAH Power Bank

USB-C to Lighting Cable
As I use my handphone almost every other minute of the day, I need a power bank on standby wherever I go.
Not only does the PA-Y25 have a stylish, minimalist, matte black design, it is also:
Fast Charging: Charges compatible devices up to four times faster than conventional charging

Safe: Has built-in safeguards to protect your devices against excessive current, overheating, and overcharging

Ultra Compact: Even smaller than your credit card so you can place this power bank in your bag without it taking up too much space
With its 10,000mAh capacity, I'll be able to fully charge my iPhone 11 a comfortable 2.6 times and recharge the power bank in just 3.5 hours with the 20W PD charger. Swee.
Add to cart here.
5) NEW Roborock Dyad Pro 17,000Pa Suction 1mm Edge Cleaning Auto Dispense Detergent APP Control Wet Dry Vacuum Cleaner
Usual Price: S$1,299.90
Sale Price: S$599.90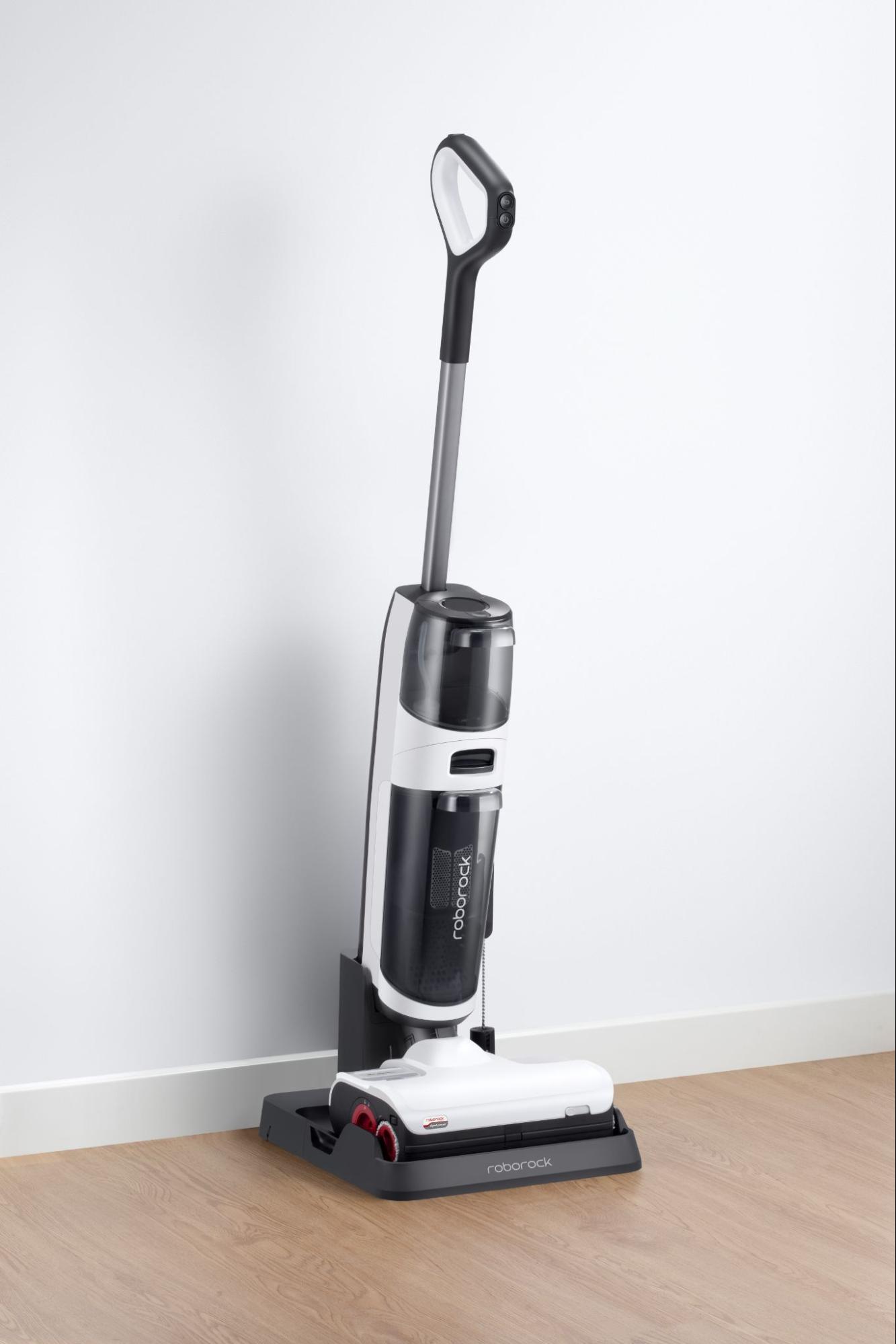 The final (and most expensive) item I'll be buying is actually a joint purchase with my mum for the house - the NEW Roborock Dyad Pro.
To give some context, the current vacuum cleaner my mum and I use at home is a really old school, vintage one that is at least five to 10 years old.
Because it's so old, its functions are extremely basic.
It also makes a really loud and obnoxious suction noise whenever we use it.
To have greater convenience and ease when cleaning our home, this is an investment my mum and I thought about for some time before making.
We eventually decided on the Dyad Pro for its extremely powerful 17,000Pa suction capability and ability to both vacuum and wash at the same time (on hard floors only).
This year's model sees improved rollers, now getting as close as 1mm to the wall.
It also has a new adaptive system that takes the original's dirt-detecting algorithm and adjusts the cleaning power, water flow, and dispenses cleaning solution as needed.
What's more, the Dyad Pro can be controlled with voice alerts or the Roborock app so my mum and I won't have to go to the machine and start the drying mode manually. Score.
Add to cart here.
3.3 Shopper's Festival Highlights
Besides sitewide discounts, here are some other key features of Shopee's 3.3 sale that shoppers can look forward to:
S$50 cashback

Free shipping with no minimum spend

Extra 12 per cent off brand vouchers
Add to cart for greater savings
From now to March 2:
Add to cart the items you want to get on 3.3

Tap on "Unlock 3.3 special voucher" here

Complete both steps to claim a special voucher on March 2, 11pm to checkout on March 3, 12am
You can also check out Shopee's teaser page to browse the top added-to-cart items shoppers are intending to get on 3.3.
Check back on March 3 at 12am to check out these deals at the best 3.3 prices.
7pm voucher drop, 8pm Shopee Shake and 10:45pm livestream
From 7pm, shoppers will be able to collect upsized vouchers and free shipping with no minimum spend vouchers.
These vouchers are valid for use on March 3 from 12am to 1am.
At 8pm on March 2 and 3, take part in Shopee Shake to win coins and additional vouchers to maximise your savings.
Users will get one play per session and each session will last for 10 seconds.
Users can stand to win Shopee coins each session as well as bonus seller voucher rewards or more. Rewards will be automatically dispatched to winners.
Prizes include:
Daily coin pool of 100K coins

10 per cent off (CCB/Direct Discount) and S$2 off seller sponsored vouchers

S$4 off S$50 mall vouchers
At 10:45pm on March 3, join a countdown livestream gameshow, where hosts will engage in three epic battles to see who will emerge as the grand winner.
Buy three get extra 10 per cent off
Buy more and save more with Shopee's bundle deals.
Mix and match three items within the same shop and enjoy an extra 10 per cent off when you checkout on 3.3.
This includes shops like Grafen, SASA, Amazin Graze, Giordano, Epitex, Shopee Supermarket and more.
There will also be upsized discounts on shops like:
Philips, Adidas, Lovito, Vans: Buy three get 15 per cent off

Cornell, Perfect Diary: Buy two get 10 per cent off
Shopper's Choice on Lowest Prices
Upsized Bank Voucher: UOB S$10 off S$150 spent
Shoppers' Giveaway: Four time slots (12am, 10am, 12pm, 10pm) with items worth S$150 and above
Top Brands featuring:
Braun (Up to 60 per cent off + S$30 off flash voucher)

Laneige (Up to 61 per cent off storewide + S$20 off voucher)

Prism+ (Up to 67 per cent off + S$70 off voucher)
Shopper's Top Choice featuring:
Ergotune Supreme V3 (OP: S$988, SP: S$533.01)

Fresh HY 4-in-1 Laundry Capsules (OP: S$121.40, SP: S$65.90)

Omnidesk Essential Adjustable Desk (OP: S$469, SP: S$361)
Find out more here.
Mega Brand Box Bash
During the sale, shoppers will also be able to buy Happy Boxes worth a higher value, at a lower price point.
Happy Boxes
Pay S$11 for a box worth S$50

Pay S$29 for a box worth S$60

Pay S$49 for a box worth S$100

Pay S$69 for a box worth S$140

Pay S$99 for a box worth S$180

Pay S$129 for a box worth S$240

Pay S$149 for a box worth S$300
Razer Happy Box
Worth: Over S$300

Pay: S$149
Add to cart here.
Nestle Dolce Gusto Connoisseur Happy Box
Add to cart here.
Shiseido No.1 Ultimune Happy Box
Worth: Over S$180

Pay: S$99
Add to cart here.
Shopper's Choice Brand Boxes (3.3 Exclusive)
Paula's Choice Pot of Gold Brand Box
Add to cart here.
Coco & Eve Hair Repair Bundle
Add to cart here.
Sony ZV1 Digital Compact Camera Brand Box (Camera + SD Card)
Add to cart here.
This sponsored article by Shopee made this writer super excited for their 3.3 sale.
Top image via Canva and Shopee
If you like what you read, follow us on Facebook, Instagram, Twitter and Telegram to get the latest updates.