OCBC has been my bank of usage for as long as I can remember, thanks to a savings account my parents set up for me as soon as I was born.
Since then, I have used the same OCBC bank account to credit my monthly salary, as well as to apply for a debit card which I now use quite frequently.
Given my affinity with the bank, I was curious to check out OCBC's largest lifestyle and banking branch at Wisma Atria when the opportunity arose.
OCBC's largest lifestyle and banking branch
Located on the fourth floor of Wisma Atria, OCBC's largest lifestyle and banking branch offers:
A full suite of banking services

Exciting retail and dining options
Despite being OCBC's fourth banking branch with lifestyle elements, the Wisma branch stands out at a size of 20,000 square feet, along with six retail and F&B partners:
Art Porters Gallery

BookXcess

Crane Living

Orange Mocha Café

SCENE SHANG

Sushi Moka
BookXcess
When I first arrived at the branch, what caught my eye were the extensive floor-to-ceiling shelves of books that lined the entrance.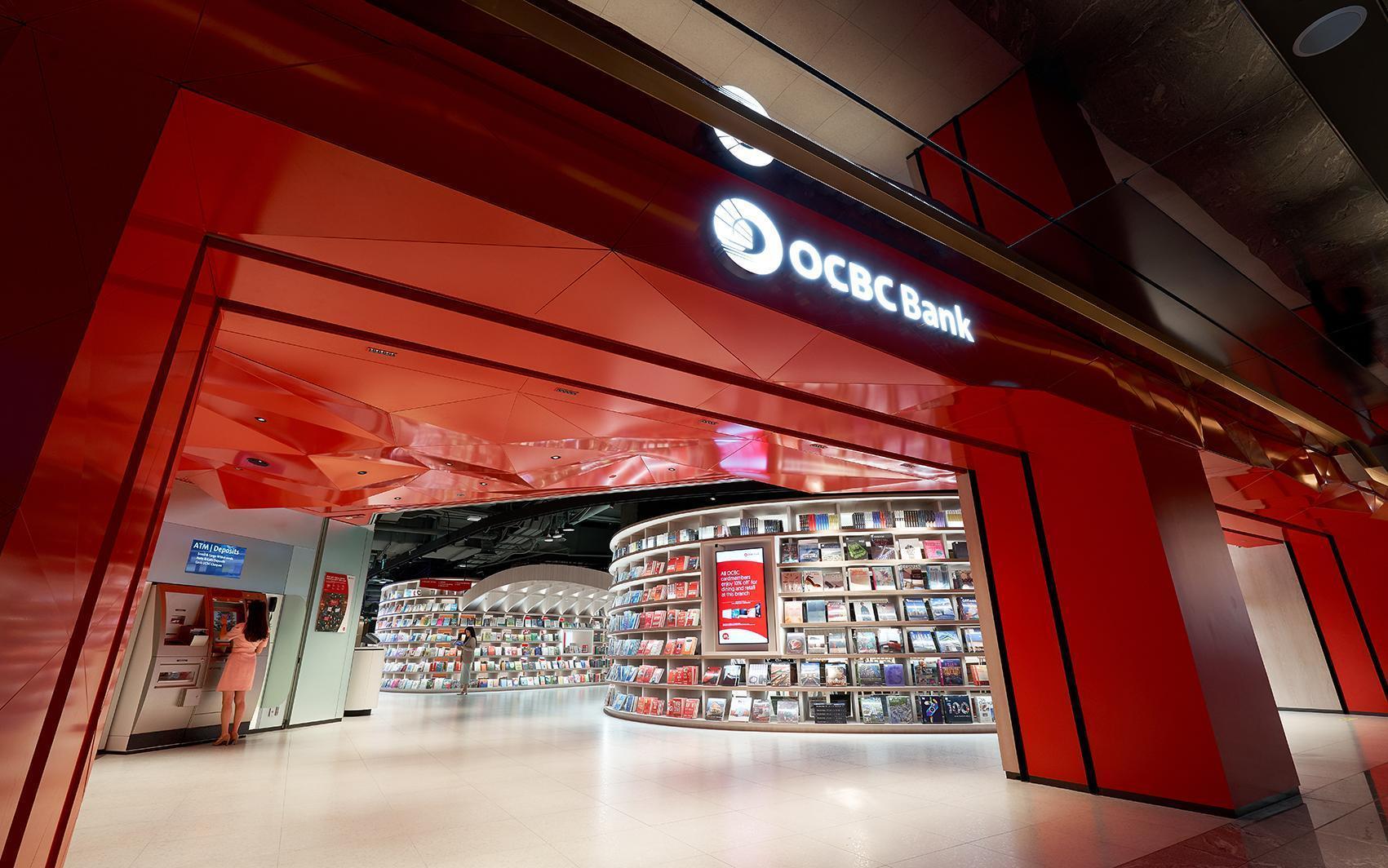 According to an OCBC digital ambassador, these rows of books are stocked by BookXcess, one of Malaysia's largest bookstore chains.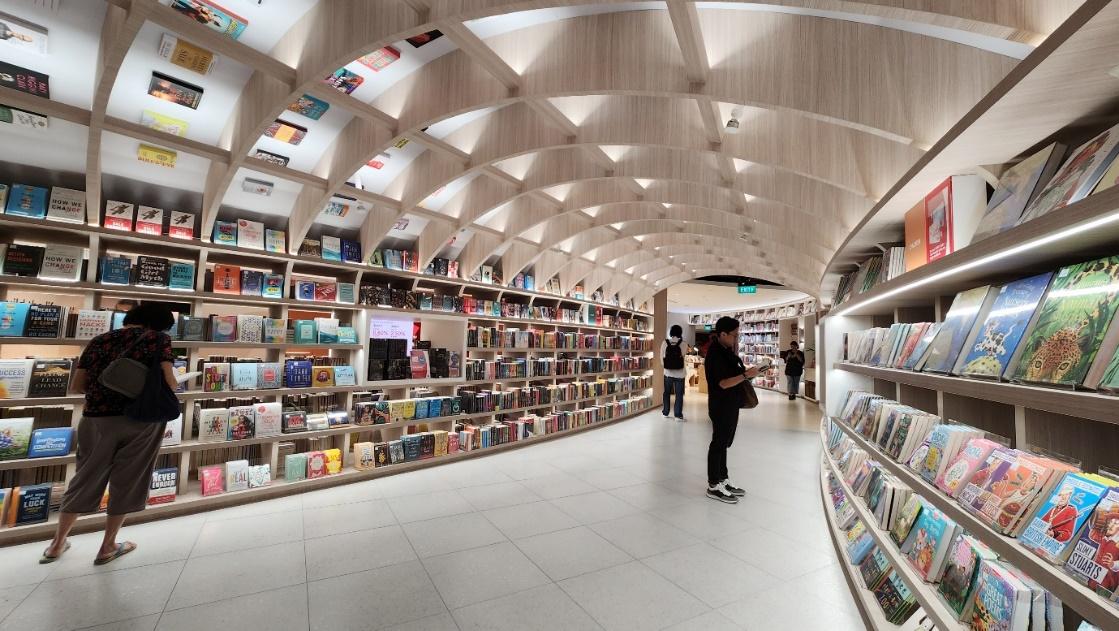 What sets BookXcess apart from other bookstores is their extensive inventory of affordably priced books from publishers worldwide, with hardcover books being priced as low as S$8.99.
Their selection includes bestselling novels, children's books and business titles, to sought-after books on cooking, design, travel and more.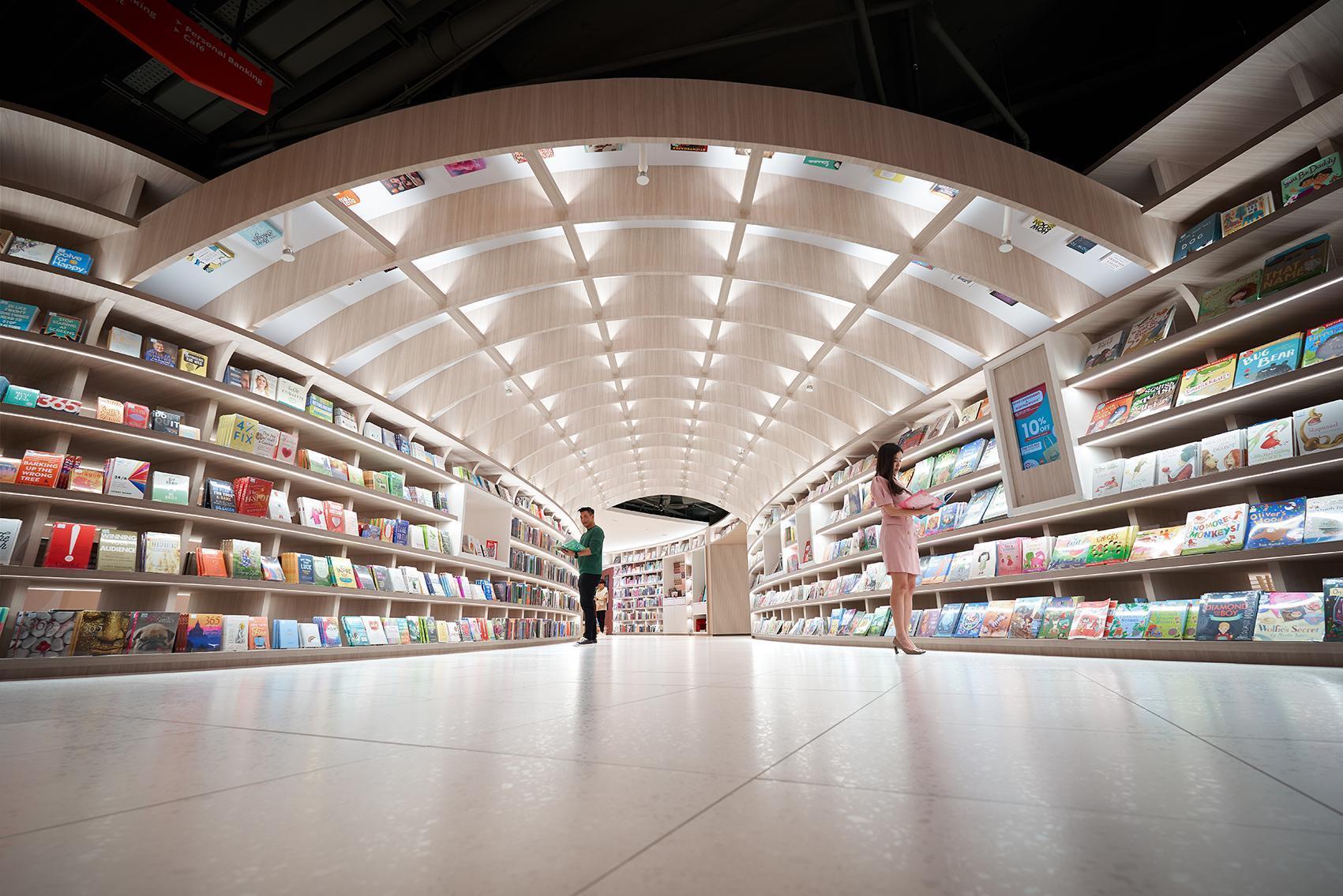 With 21 outlets and counting in Malaysia, BookXcess has now spread its mission to Singapore with pop-up stores in OCBC branches at United Square, Tampines, Jurong Point and Ang Mo Kio, as well as its latest and biggest outlet in OCBC Wisma Atria.
I was told that the books from BookXcess are what usually catches the eye of passersby who may not be aware of the presence of OCBC's lifestyle and banking branch.
"After the books draw them in, they usually walk around and explore what else our space has to offer."
From now till July 31, the first 150 customers to apply for an OCBC credit card at the branch each month will even get a S$30 BookXcess voucher*. Credit card fees and charges apply.
Sushi Moka
The next stop in my tour was at Sushi Moka, a 10-seater Omakase restaurant "hidden" at the back of the branch.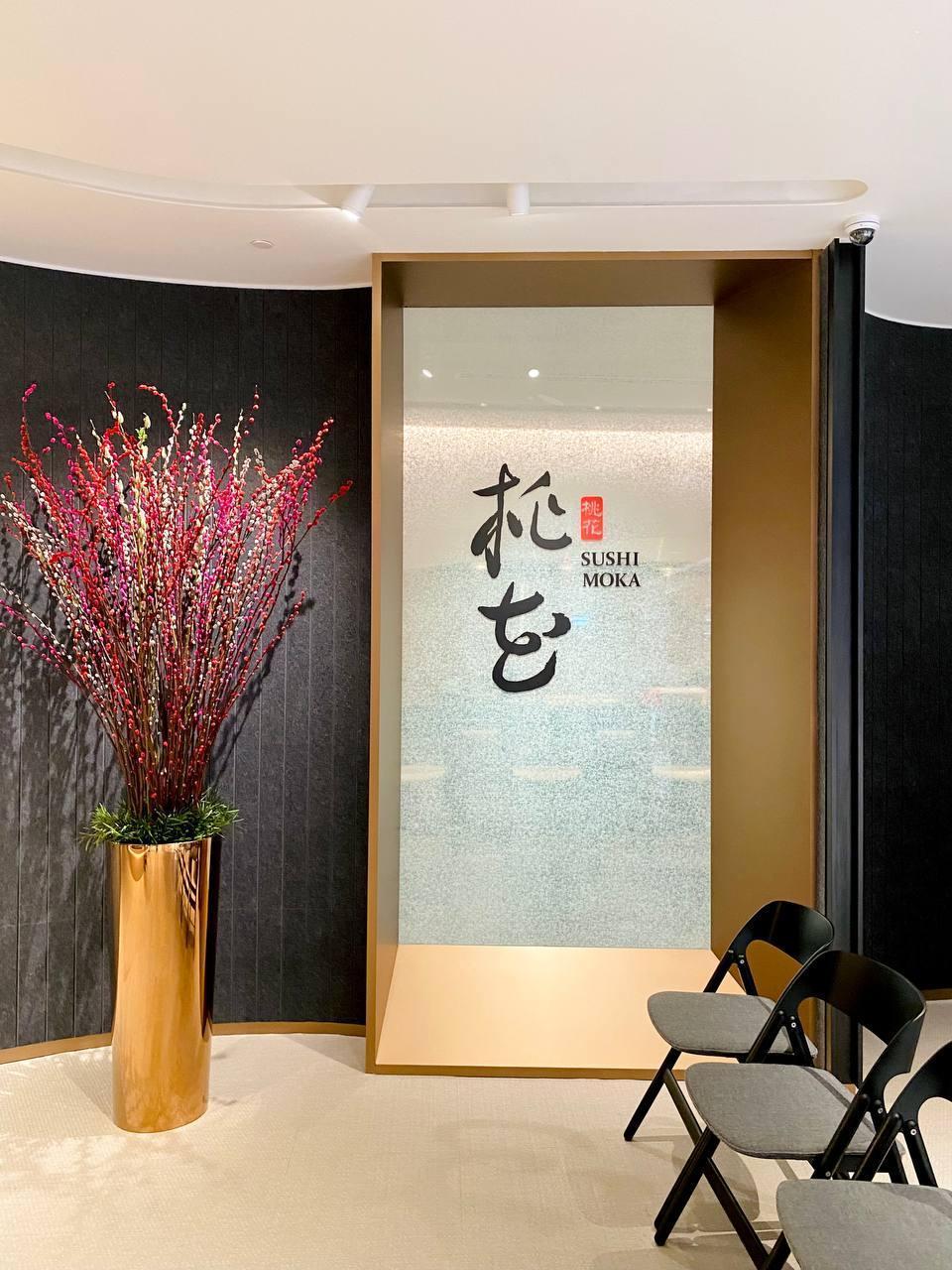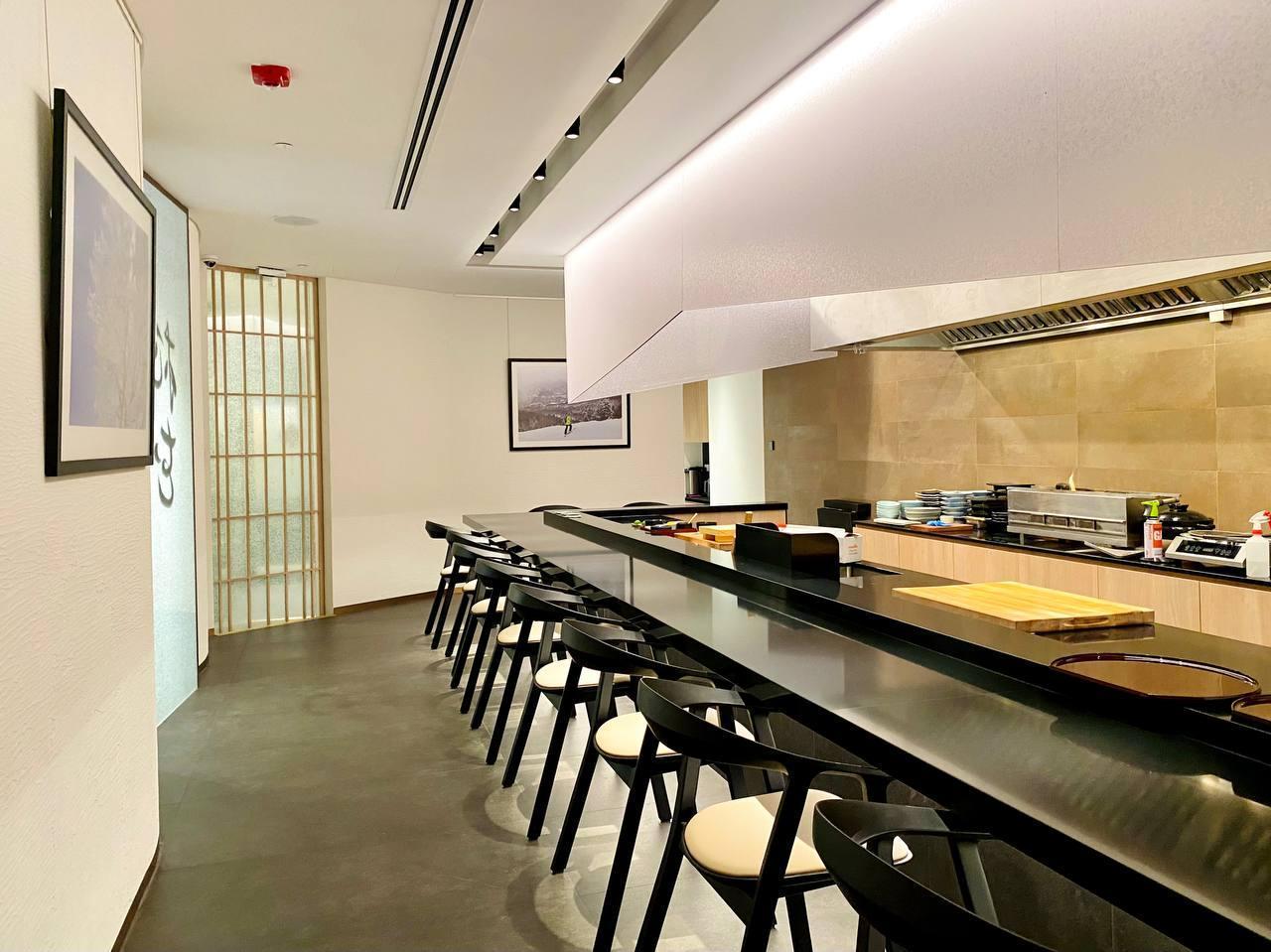 For the uninitiated, Omakase refers to a Japanese meal consisting of dishes (raw and cooked) selected by the chef.
While I had seen photos of friends and influencers at fancy Omakase restaurants on social media, I had never actually tried Omakase myself, mostly owing to how expensive a typical Omakase meal usually costs.
In Singapore, Omakase meals can go up to several hundreds of dollars, depending on your restaurant of choice.
That's why I was pleasantly surprised to find out that the Omakase prices at Sushi Moka were comparatively accessible, with an Omakase lunch costing S$138+ and an Omakase dinner costing S$238+.
At the moment, the restaurant has no GST charge and OCBC credit card members can even enjoy 10 per cent off their total food bill.
At Sushi Moka, fresh ingredients are flown in daily, with rice from Niigata that is seasoned with a secret blend of unique rice vinegars to bring seasonal seafood to the next level.
I was lucky enough to try a few of Master Chef Ueda Toshihiro's signature creations such as:
Smoked Buri Carpaccio

6 Hour Braised Abalone Awabi with Abalone Liver Sauce topped with Snow Salt

Monkfish Liver with Watermelon Pickle Monaka

Sushi

Marinated Tuna with Shoyu and Yuzu

Cuttlefish with Uni and Go-Syoku (Five colour sesame seed)

Straw-smoked Bafun Uni from Hokkaido

Umeshu Tiramisu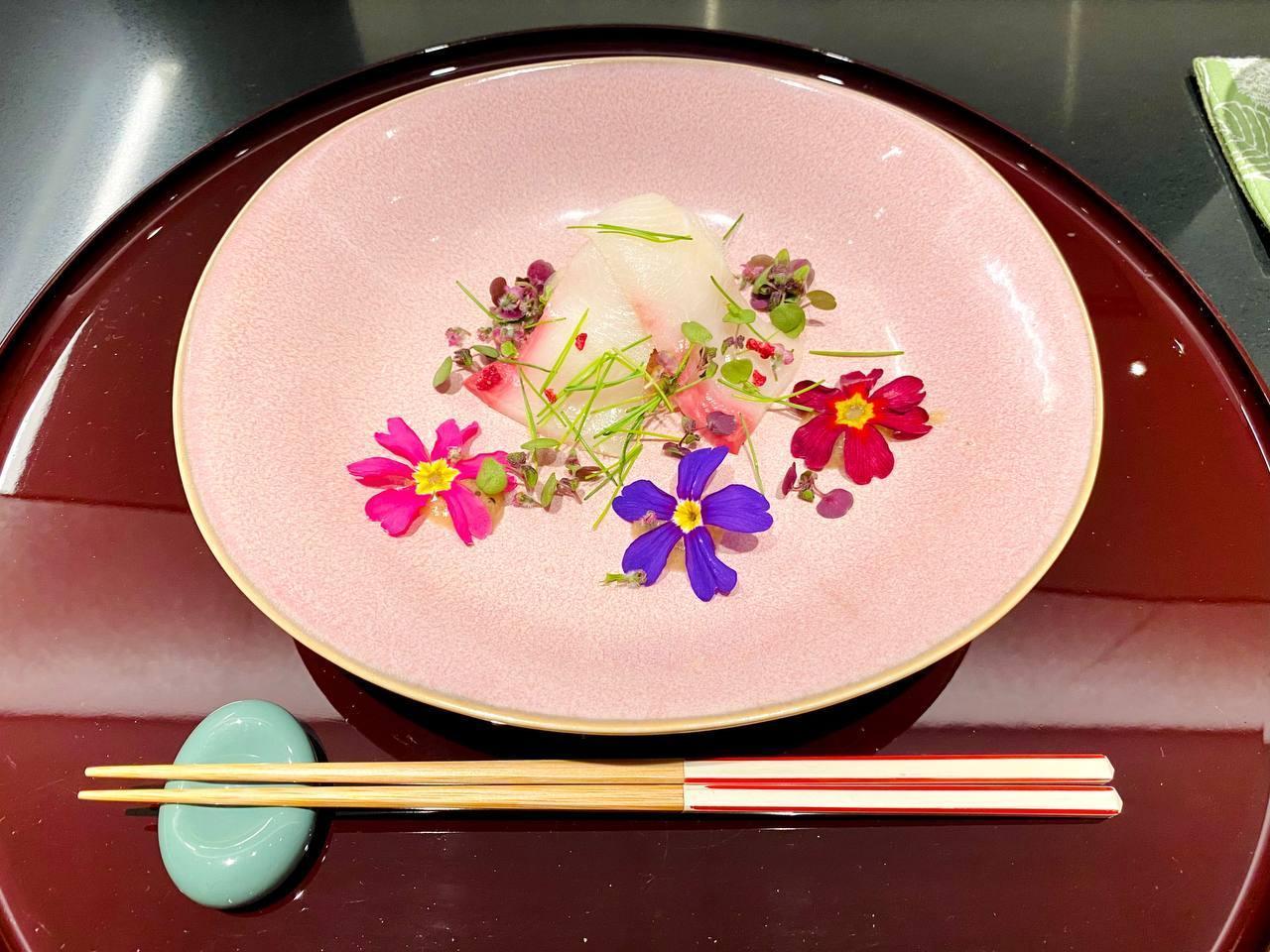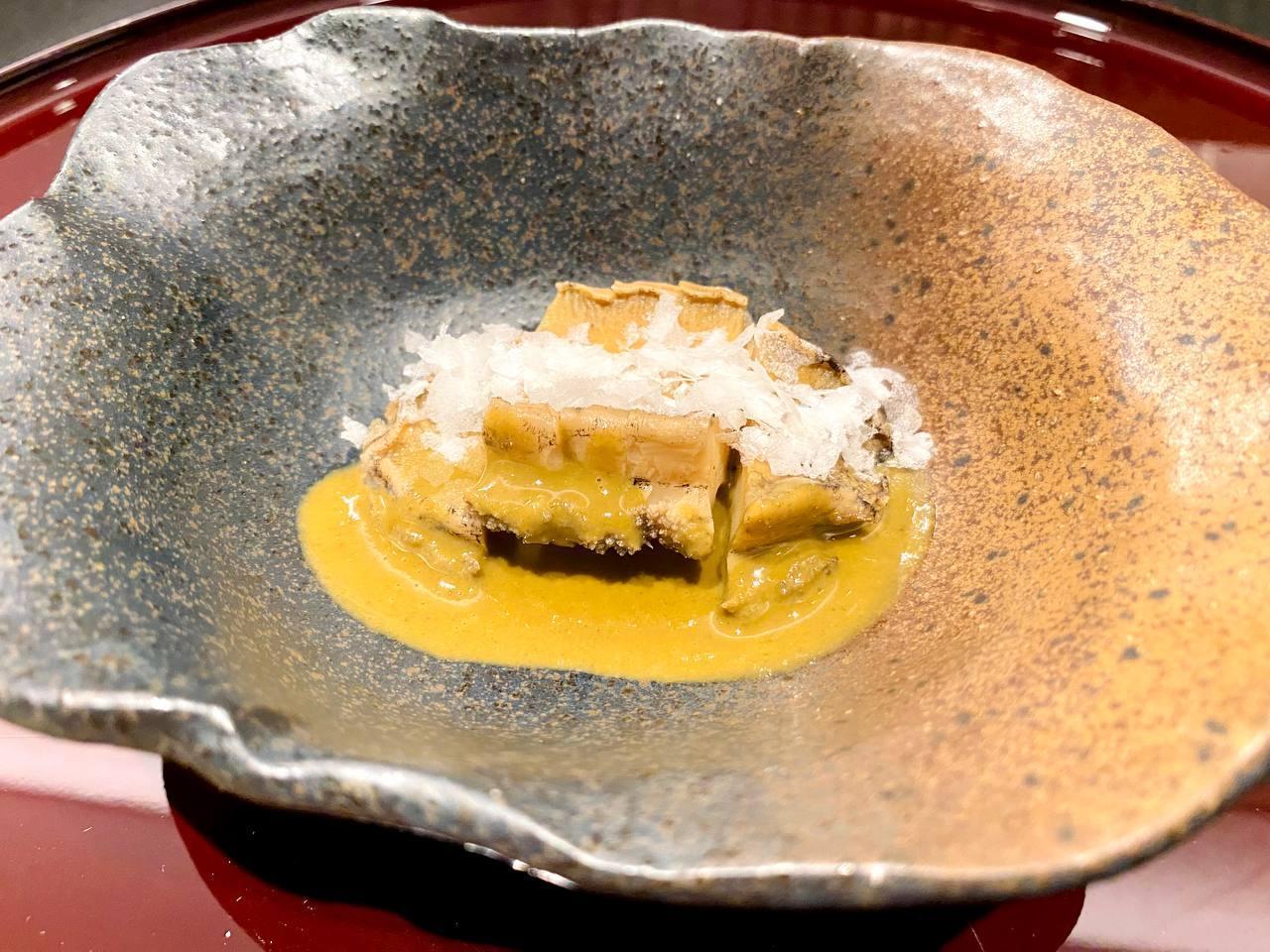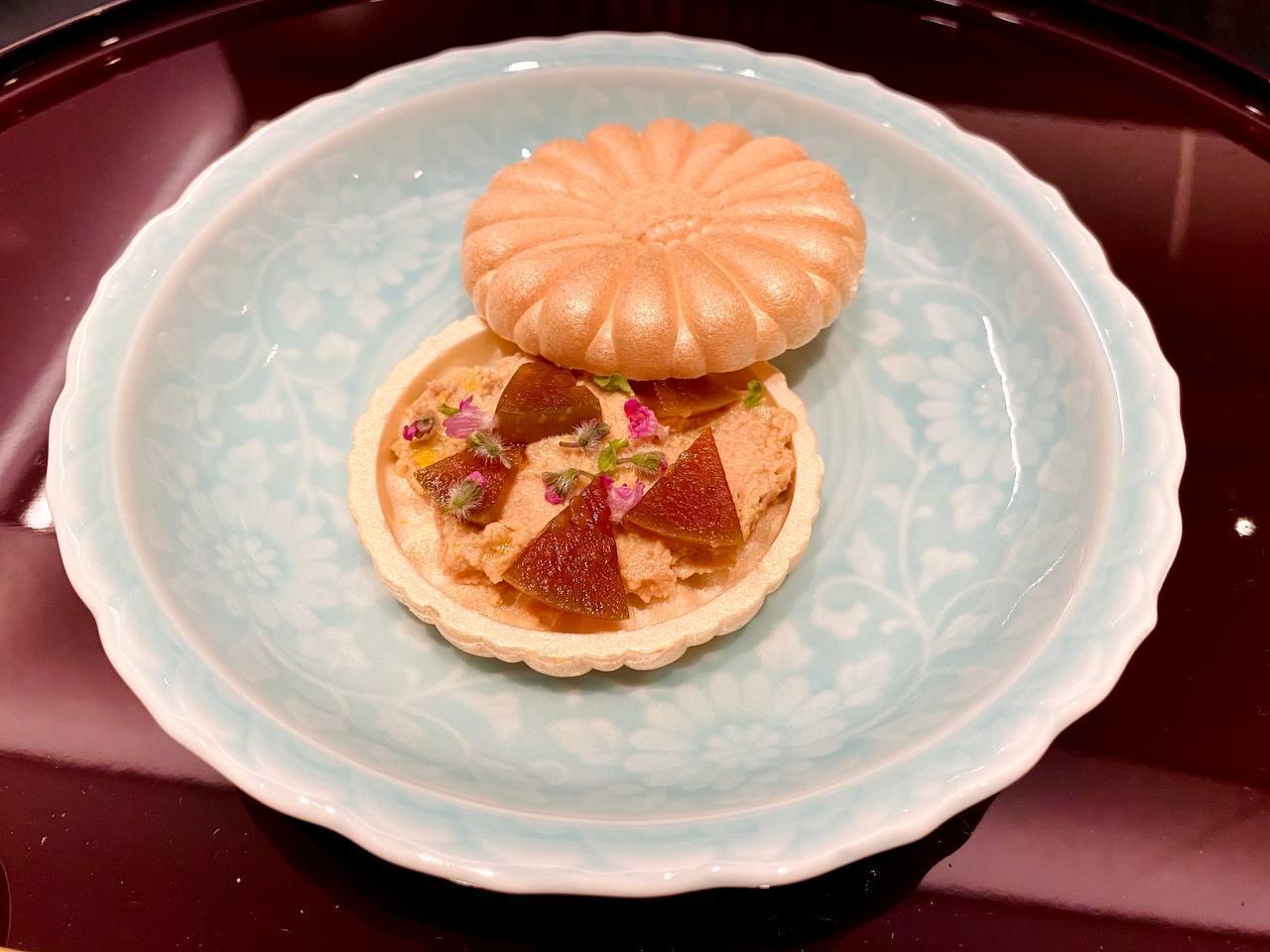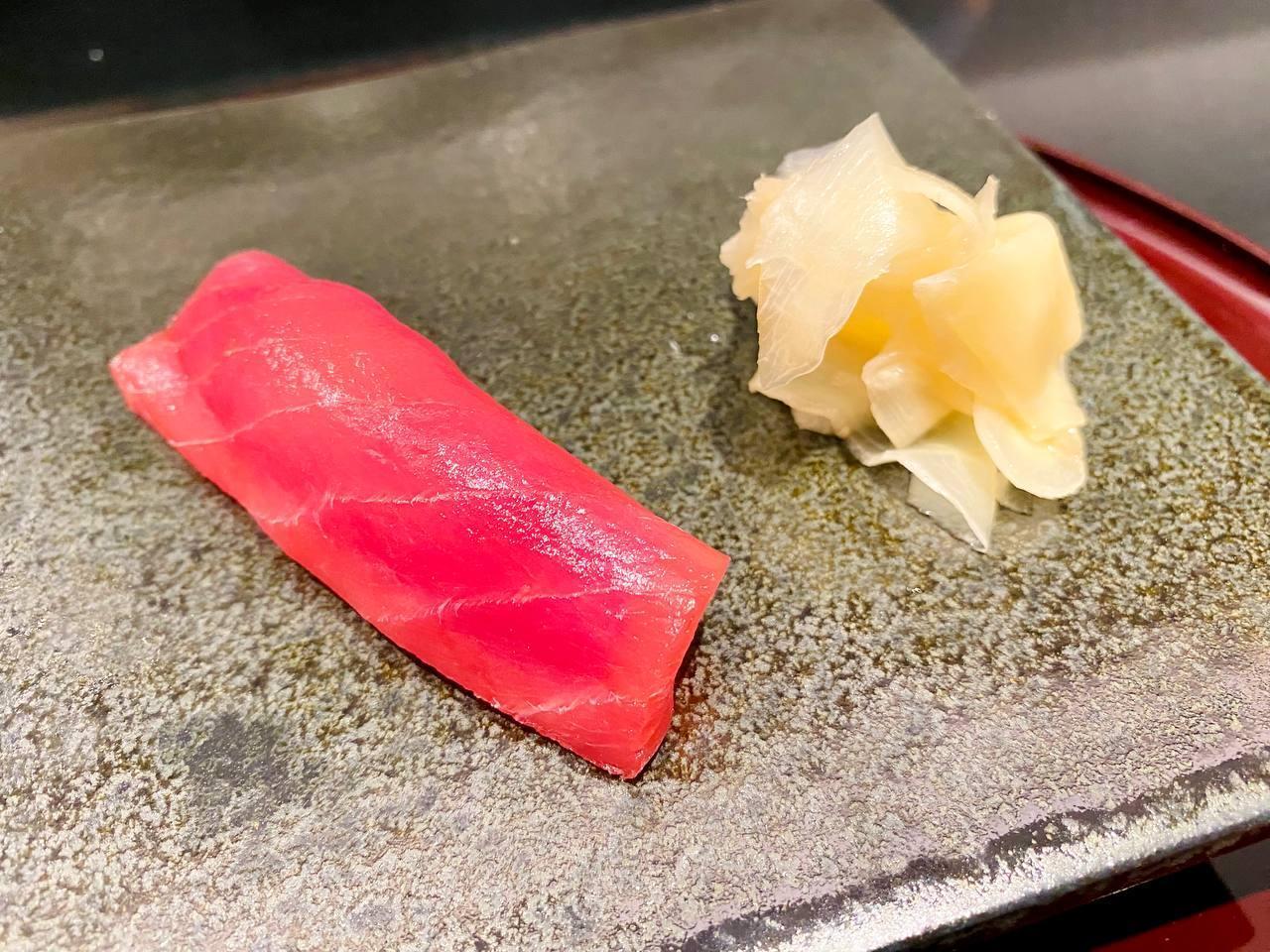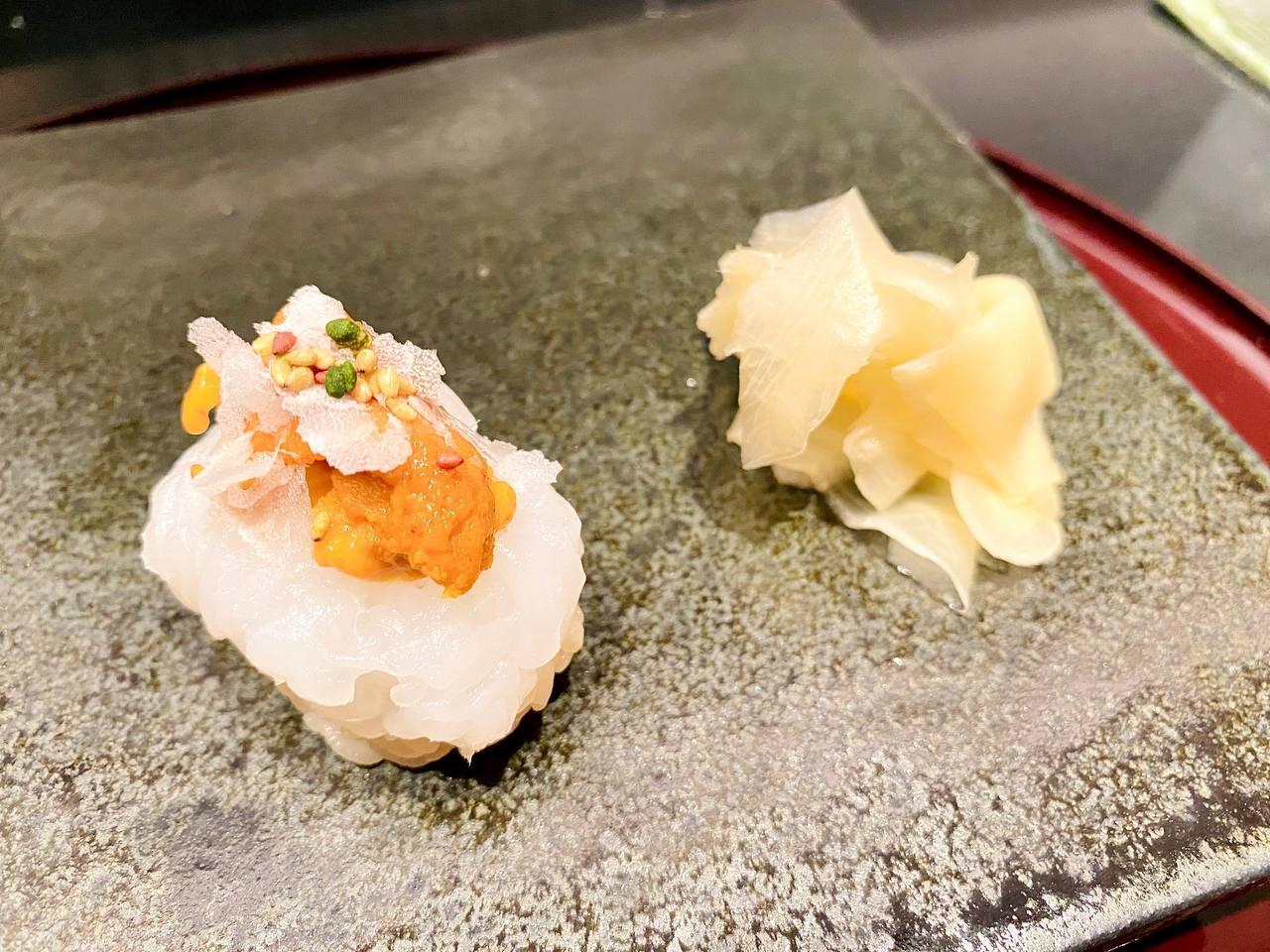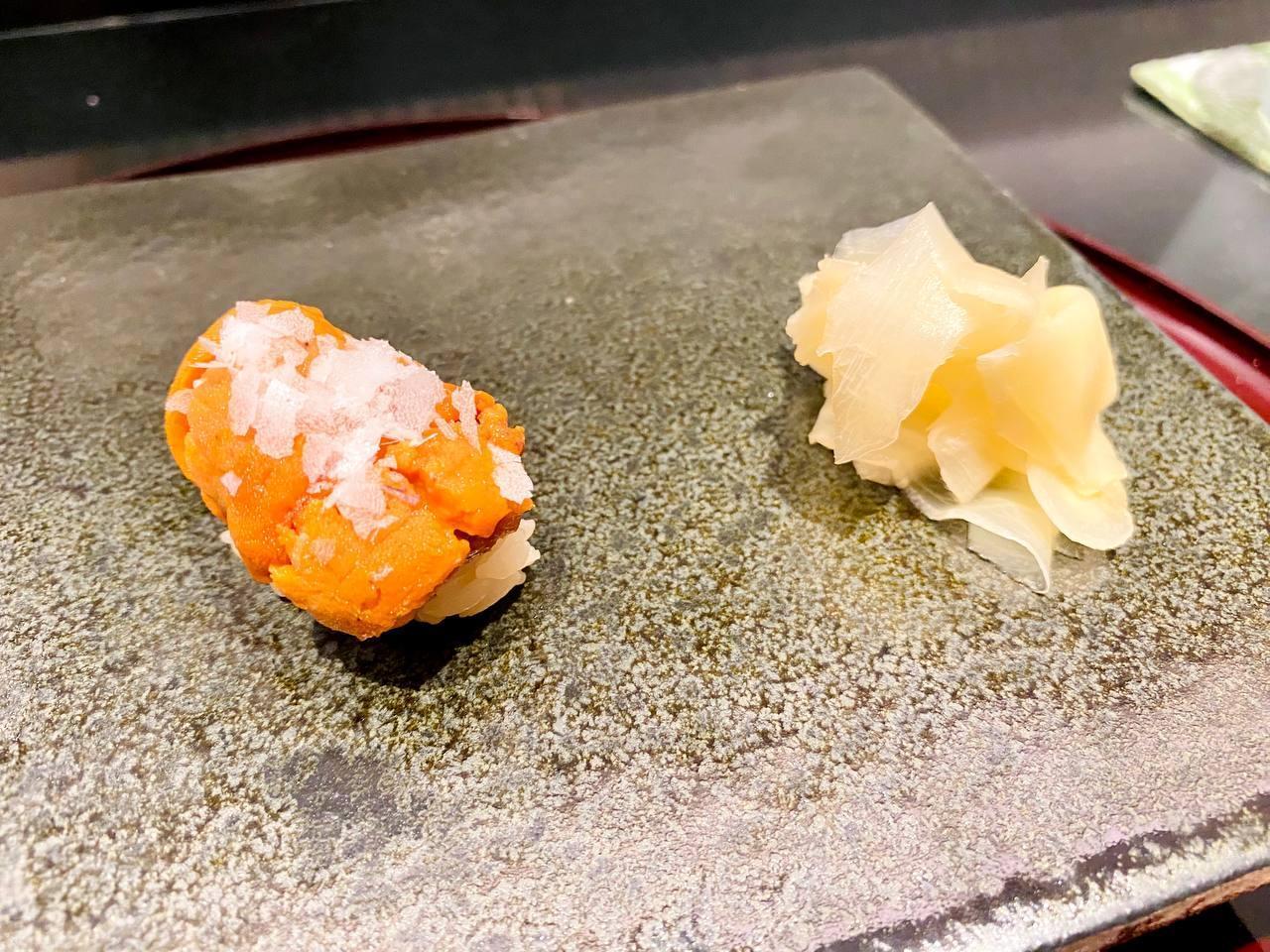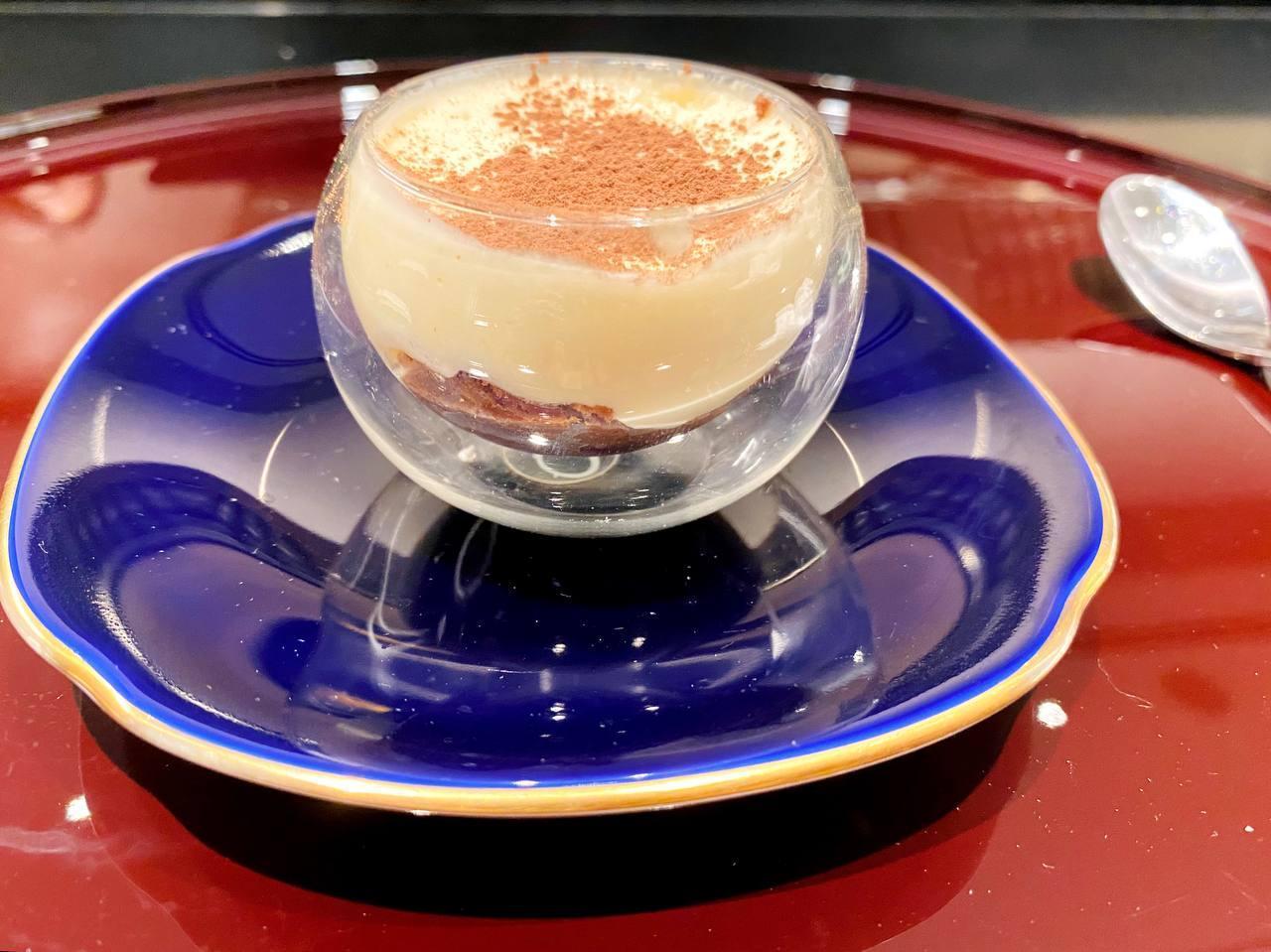 With 42 years of culinary experience under his belt, Master Chef Toshihiro was extremely meticulous when handling and preparing all the dishes, taking extra care to make sure that my first Omakase experience was tip-top and unforgettable.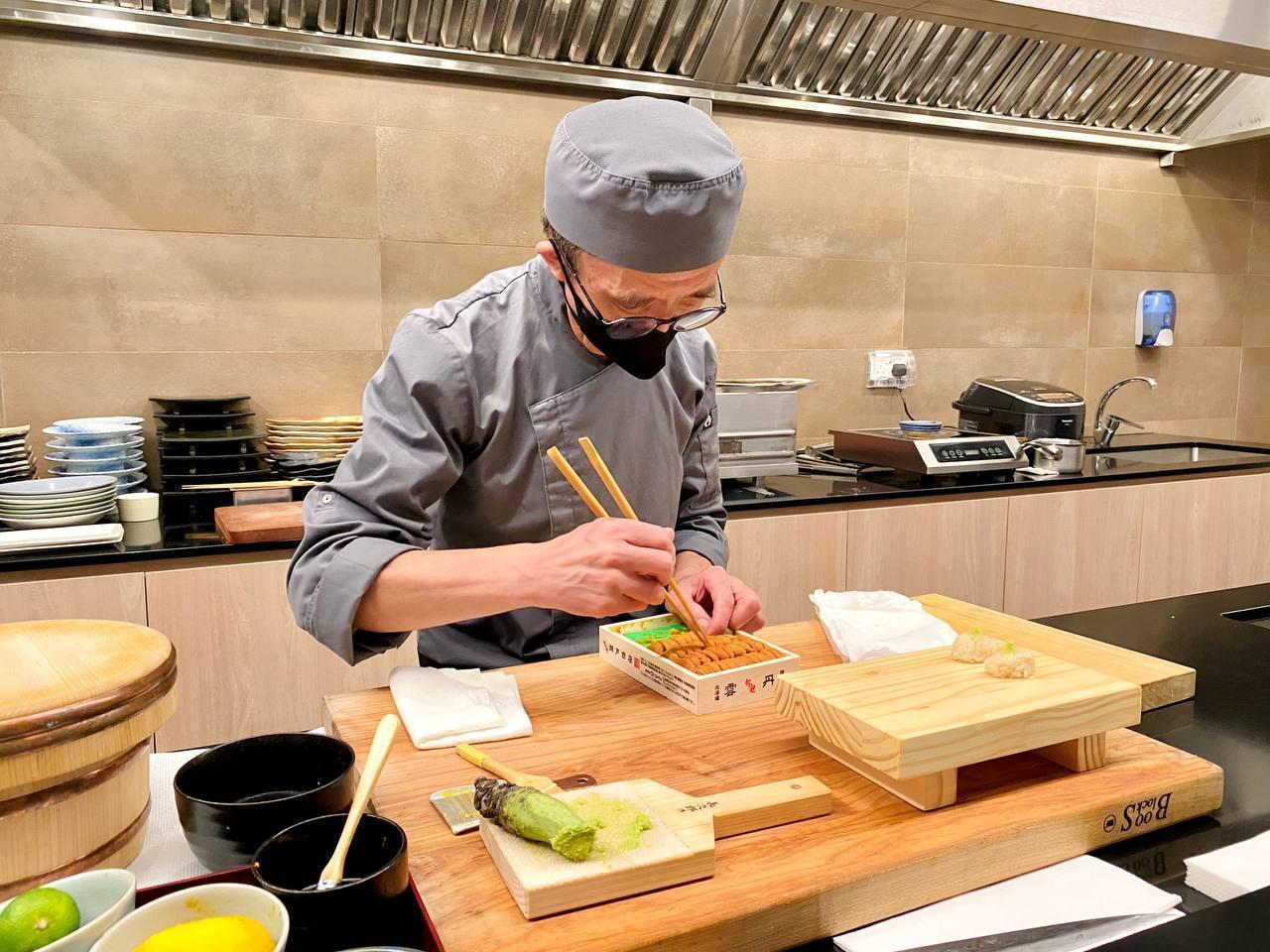 While I'm no food connoisseur, I can safely and confidently say that all seven of his dishes were some of the freshest, tastiest and most atas Japanese food I had ever eaten in Singapore.
And don't just take my word for it - check out these 5 star reviews on Google which speak for themselves: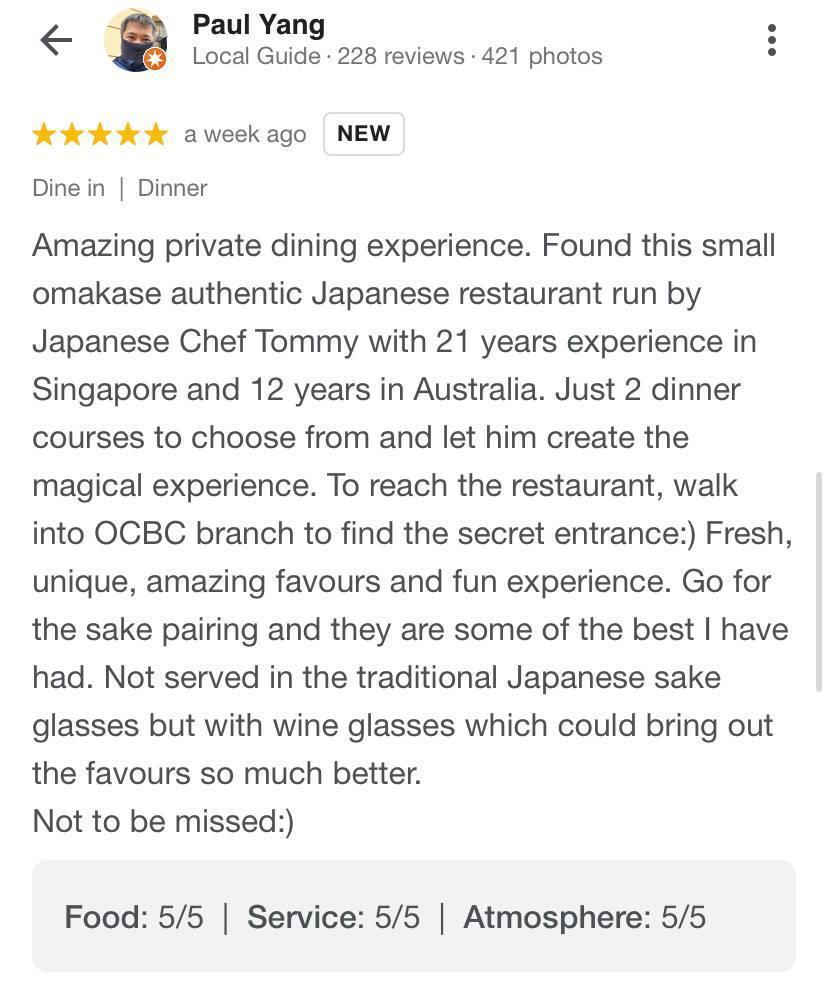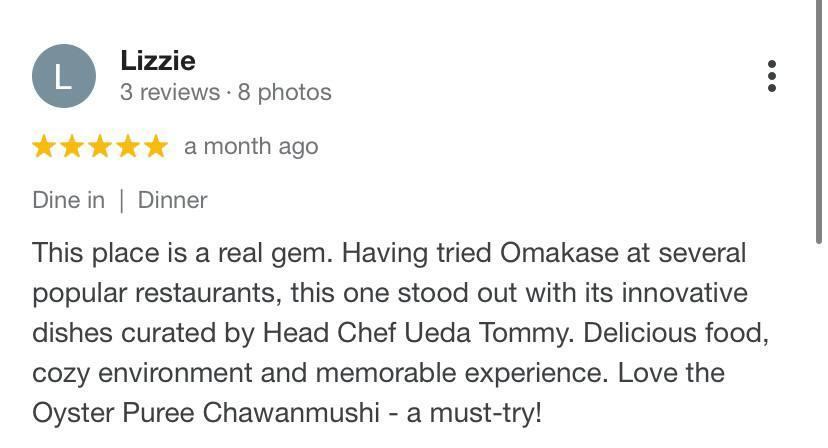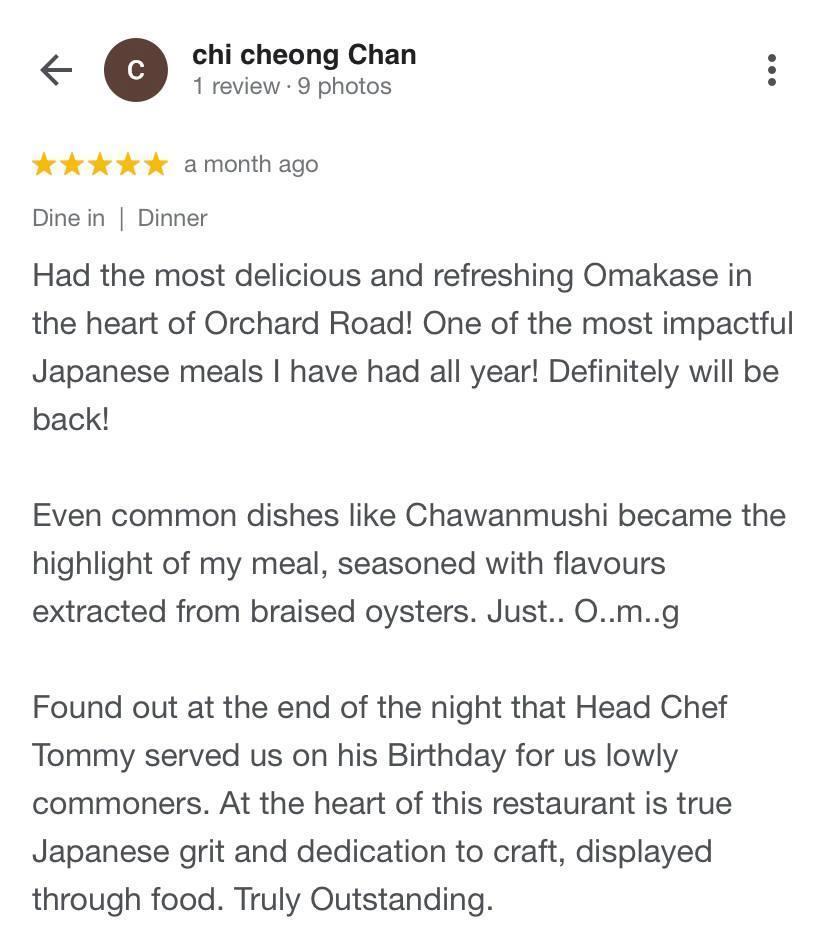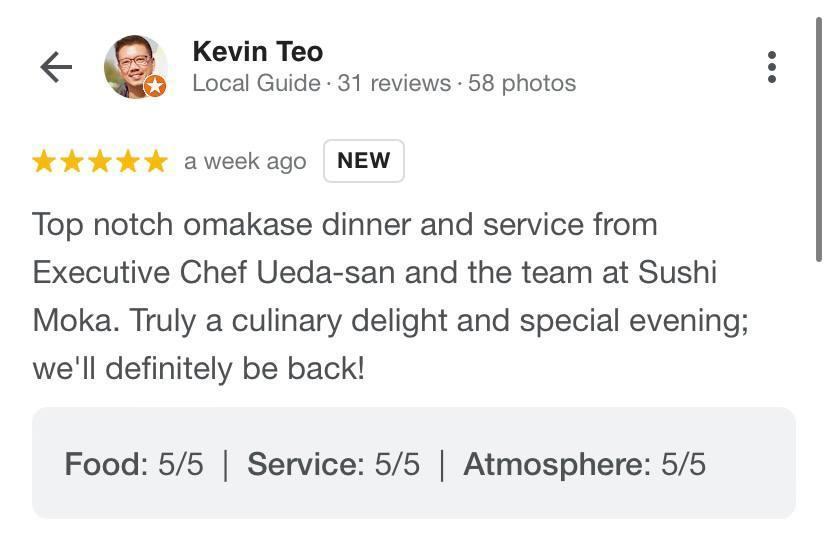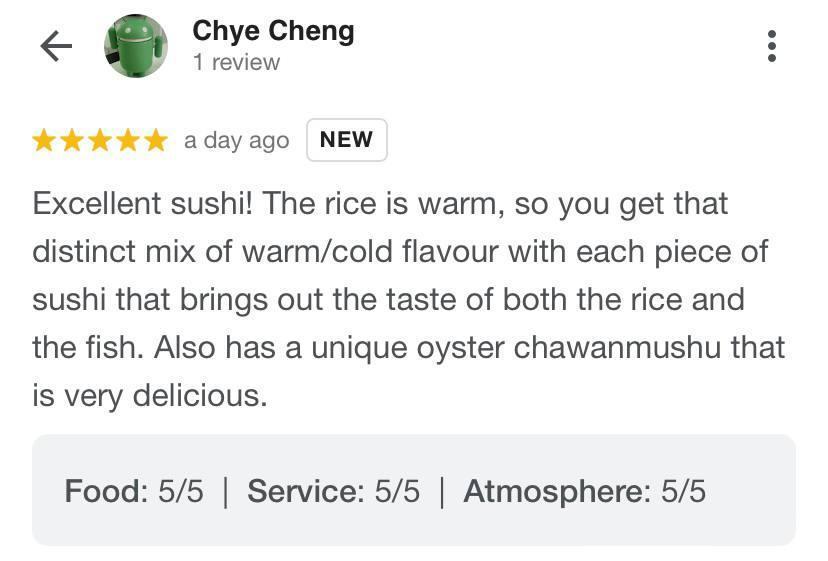 Sushi Moka is open to the public from Monday to Saturdays for lunch and dinner, with reservations available online.
Art Porters Gallery presents "Hide & Seek 捉迷藏"
After our sumptuous lunch, I was drawn to a series of colourful artworks curated by Art Porters Gallery, as part of the gallery space within the Premier Banking area within the branch.
Inspired by the design and concept behind OCBC Wisma Atria, this series of artworks are a collaboration by local artists Jamie Tan and Jamie Teo, titled "Hide & Seek 捉迷藏".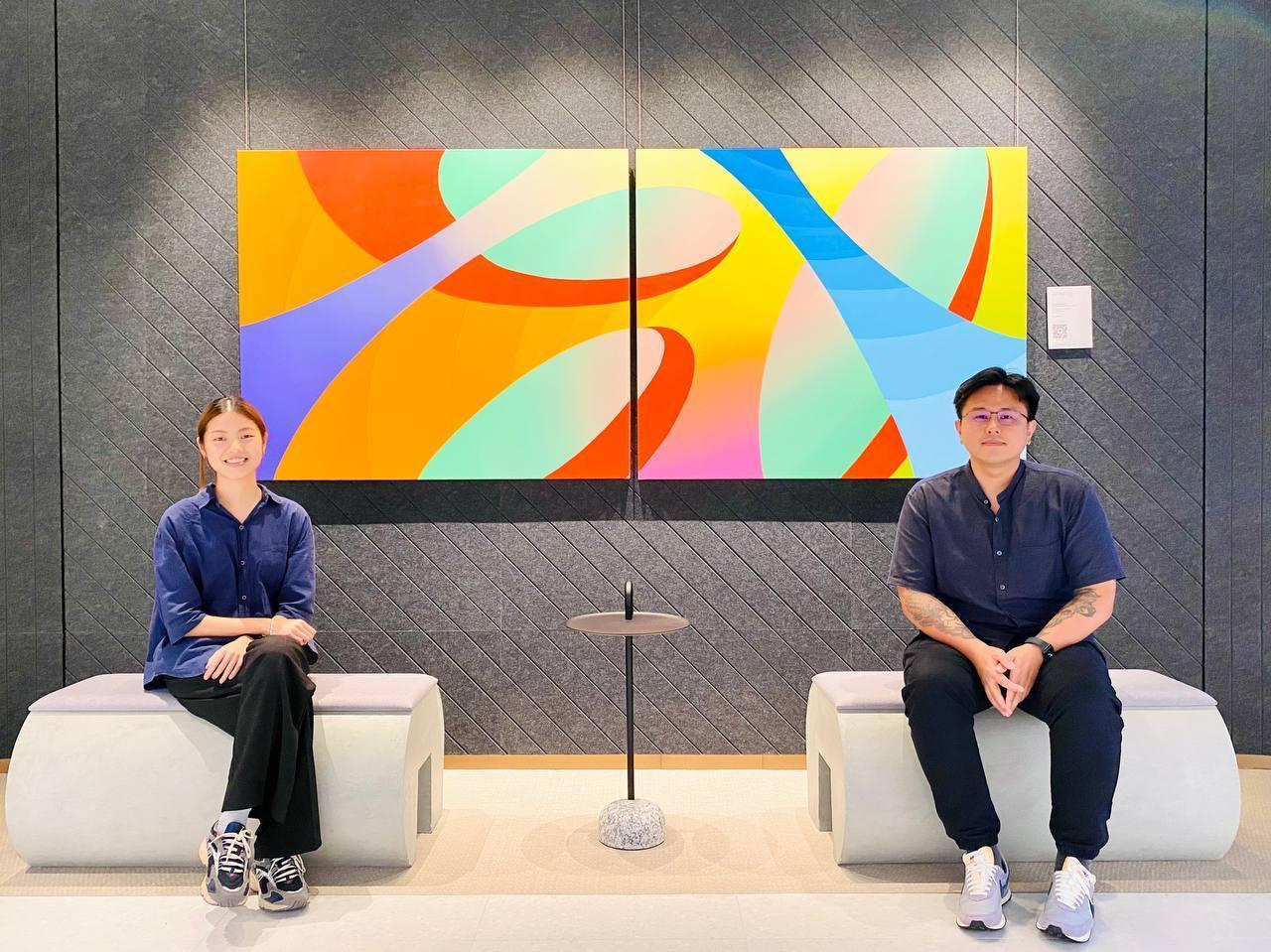 Hide & Seek 捉迷藏 plays with visual perception through Tan's and Teo's common interest in colour.
The colours conceal and reveal themselves through unique encounters, displaying something new with each view.
Tan explores the interaction of colours and how we perceive them – colours may seem static by themselves but enter a transformative, ever-shifting state when seen relative to their surroundings.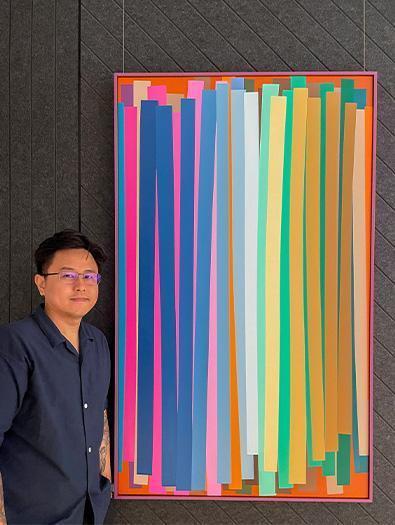 On the other hand, Teo meticulously blends colours to create and investigate their movements and outcomes, inviting viewers to experience a different approach to seeing.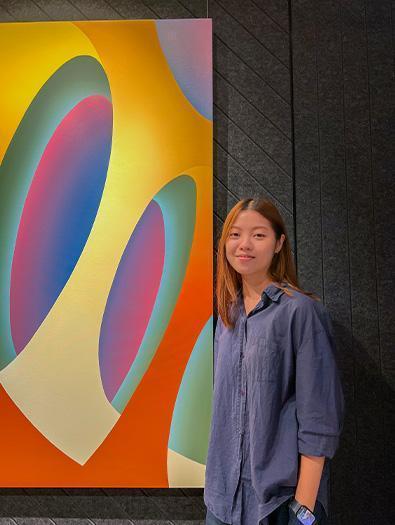 Similar to the game of hide and seek, the exhibition hopes to instil a sense of exploration and guide us to uncover new ways of seeing.
Customers can take their time to view the artworks while getting their banking done, and interested viewers can even purchase any of the pieces if they catch their eye.
This exhibition will be in OCBC Wisma Atria till March 31, 2023.
SCENE SHANG
Right next to these artworks is a space dedicated to SCENE SHANG, an award-winning contemporary furniture, homeware and lifestyle label based in Singapore.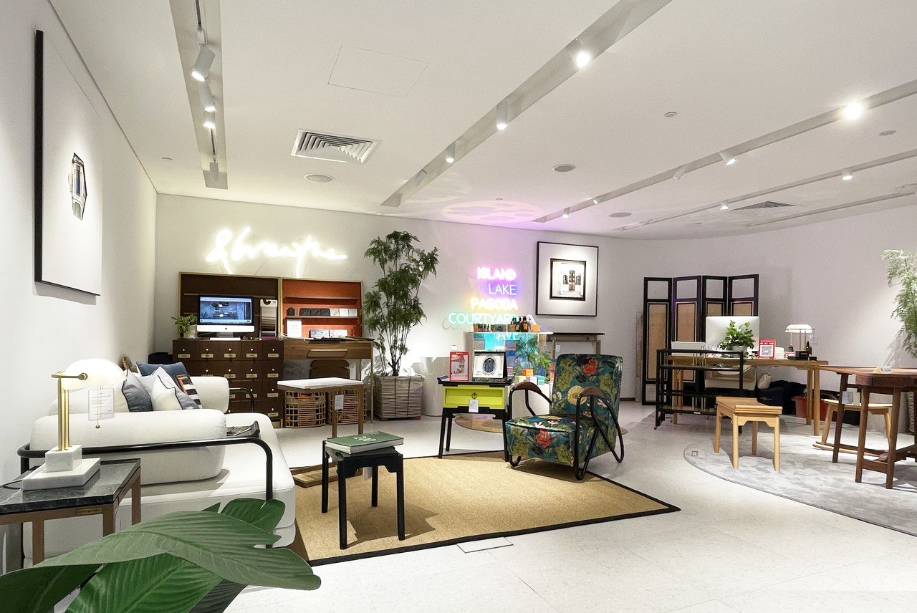 With its roots planted in a rich Asian heritage, SCENE SHANG works closely with artisans from Asia to reimagine traditional silhouettes for the urban home.
Exclusively available at OCBC Wisma Atria, SCENE SHANG is currently retailing limited edition furniture pieces such as:
The MAVERICK Armchair in one-off, designer luxury fabrics

Custom-made accent furniture options where customers create their desired piece of furniture with selected dimensions and choice of materials such as marble and wood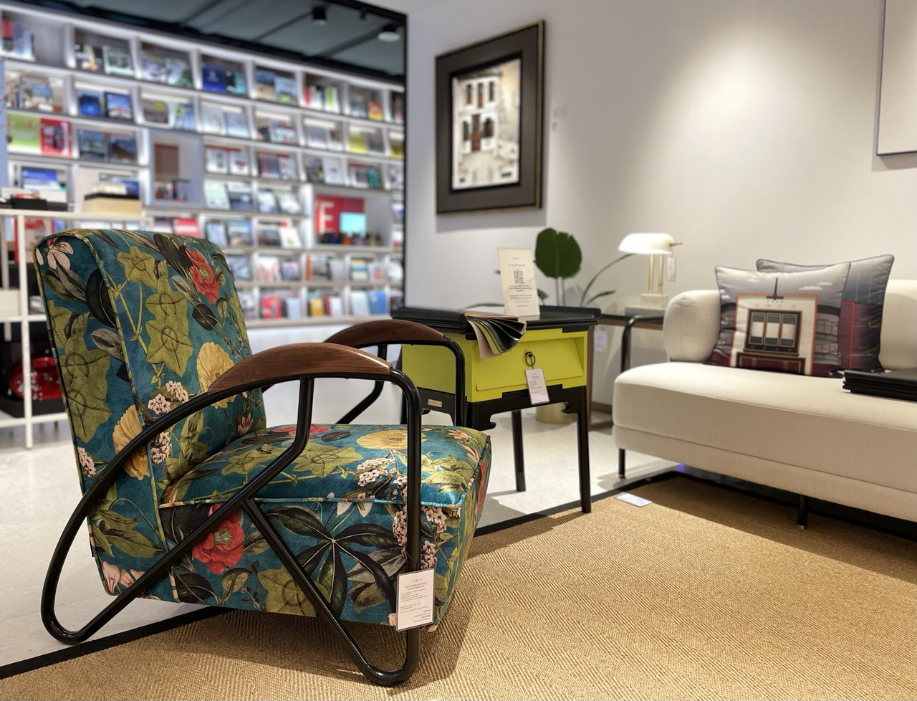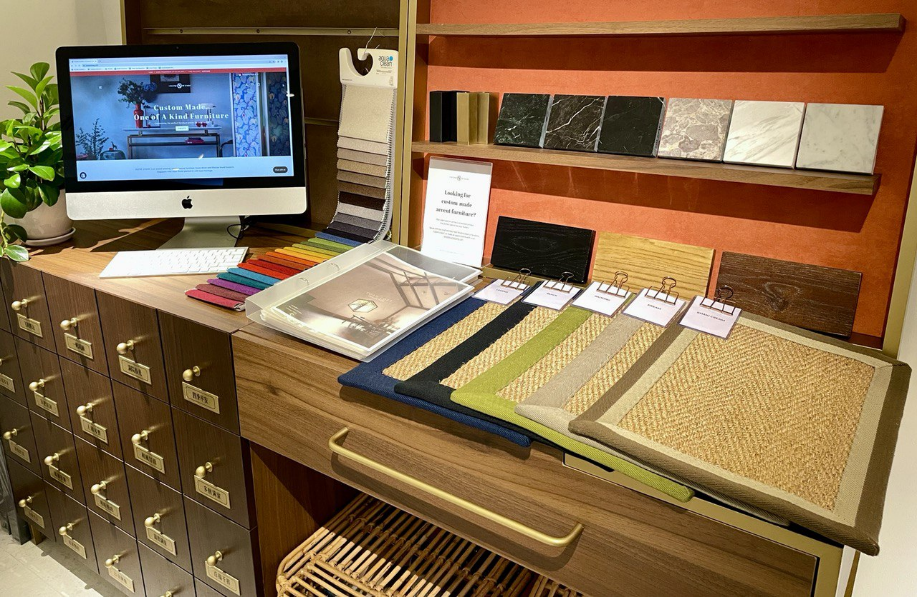 Interested customers can speak with a SCENE SHANG staff member at OCBC Wisma Atria from Tuesdays to Sundays, 12pm to 8pm, or make an appointment here. Special operating hours may apply.
Crane Living
Just around the corner from SCENE SHANG is an open area taken up by home and lifestyle brand Crane Living.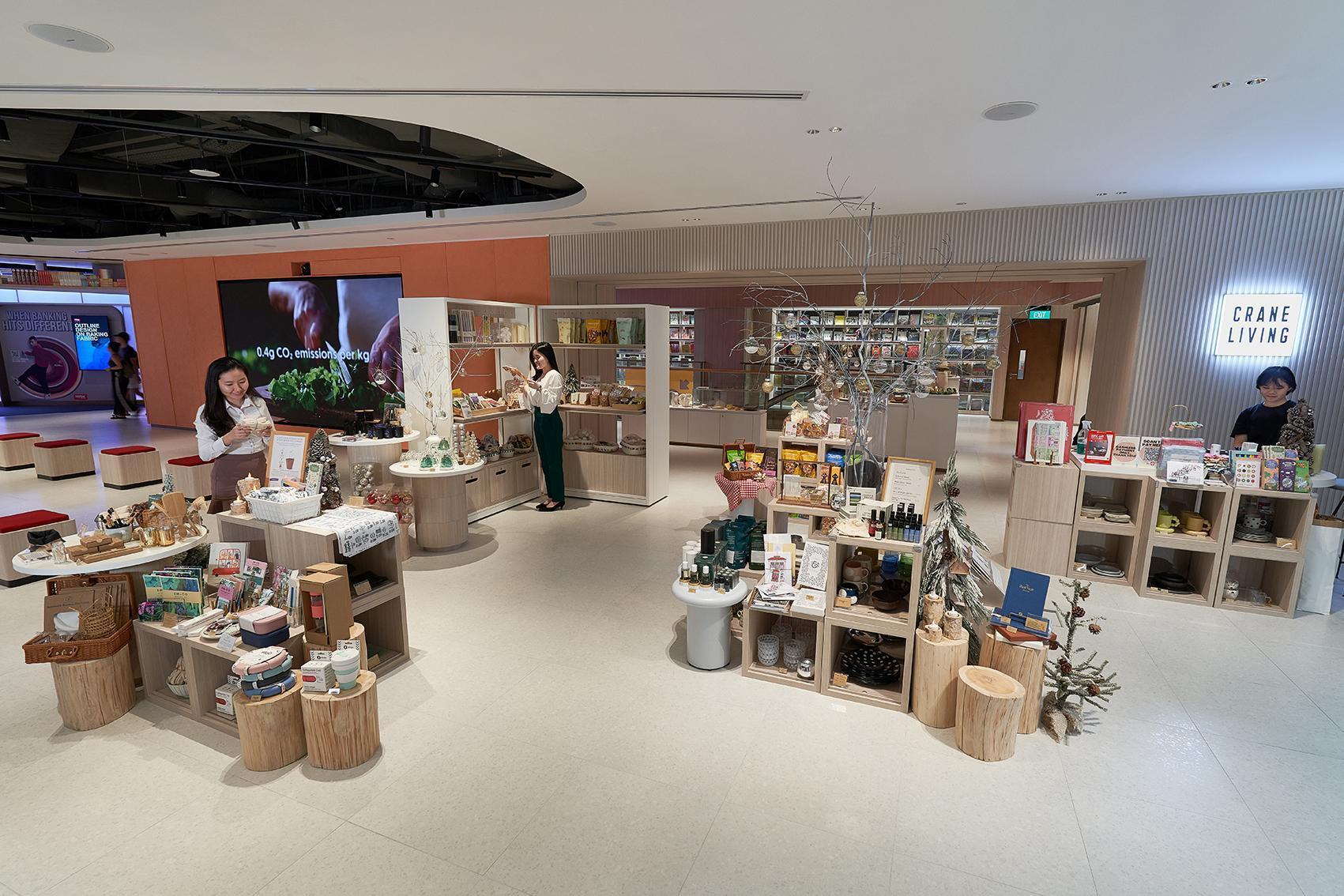 Rooted in accessibility and sustainability, Crane Living retails more than 20 local brands and wares, from sustainability-focused products and specialty food to quirky lamps and unique ceramic goods.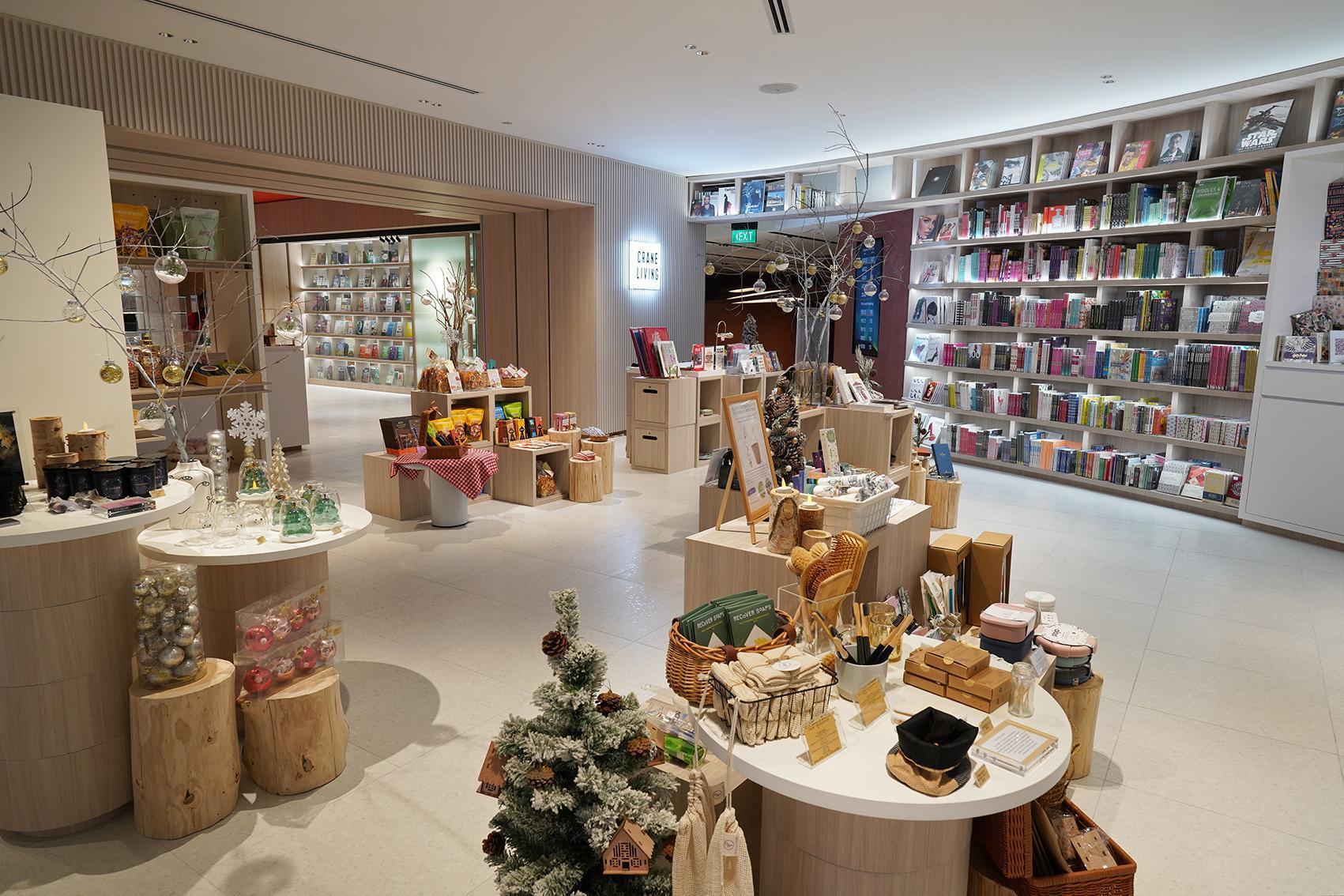 Sourced both locally and internationally, each of their pieces encourage curiosity and conversation.
Besides this, Crane Living also curates programmes such as workshops by local artisans and seasonal pop-up markets at OCBC Wisma Atria.
Orange Mocha Café
Our final stop of the day was at Orange Mocha Cafe, a new-to-market concept that sells all-day brunch, sandwiches and desserts.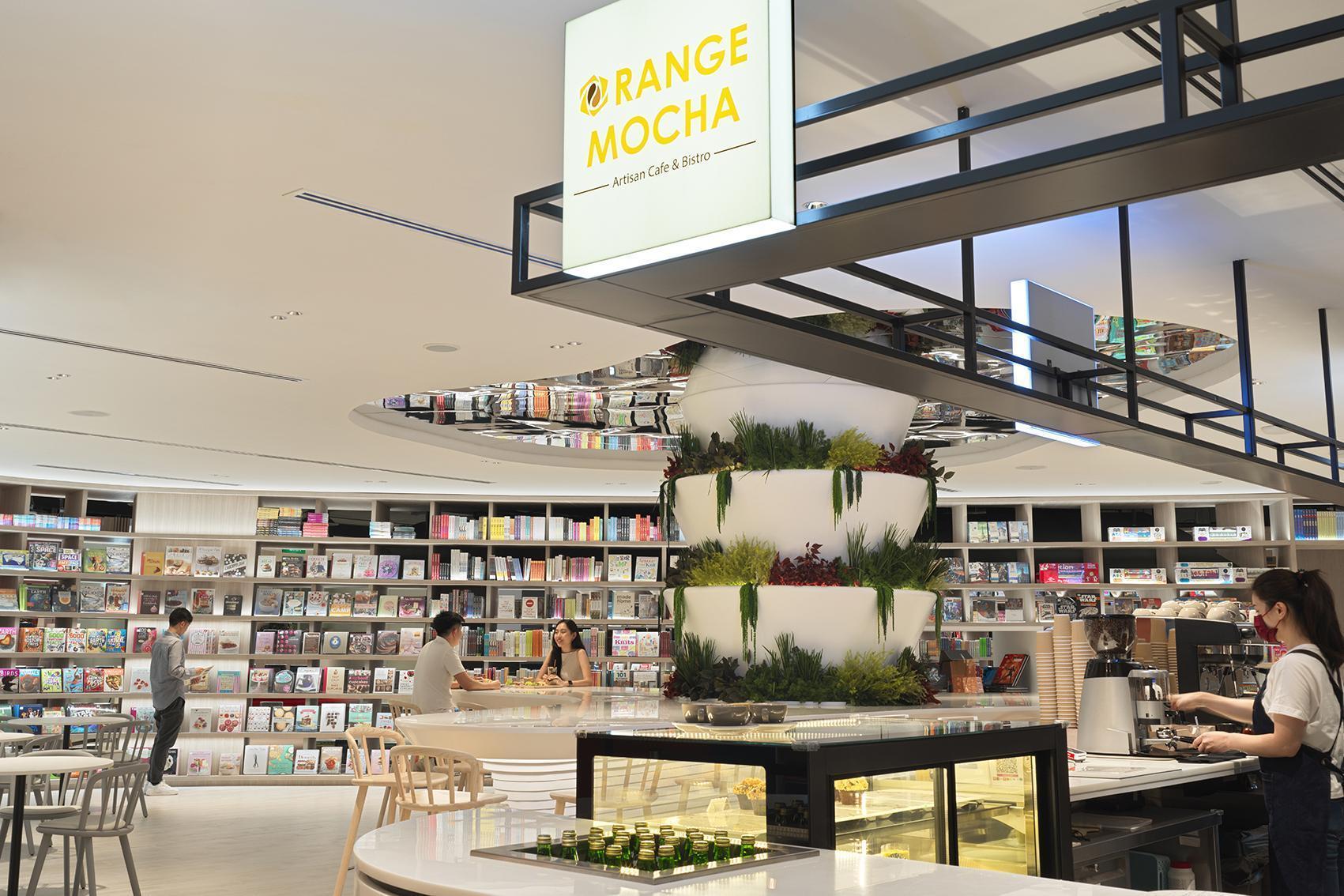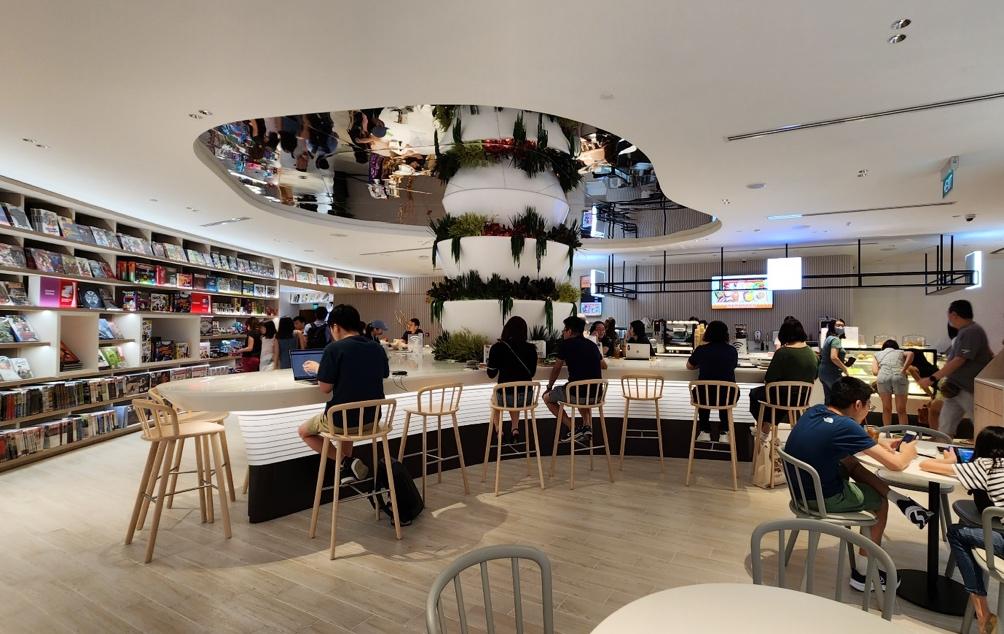 Thanks to the generosity of the staff at Orange Mocha, I was able to try quite a number of drinks and dishes on their menu.
These included:
Beef Yakiniku with Furikake Rice

Chicken Katsu Curry with Mentaiko Pasta

Ham & Cheese Sandwich

Hawaiian Coconut Latte

Iced Lychee Rose Tea

Iced Orange Mocha

Lavender Latte

Salted Caramel Cheesecake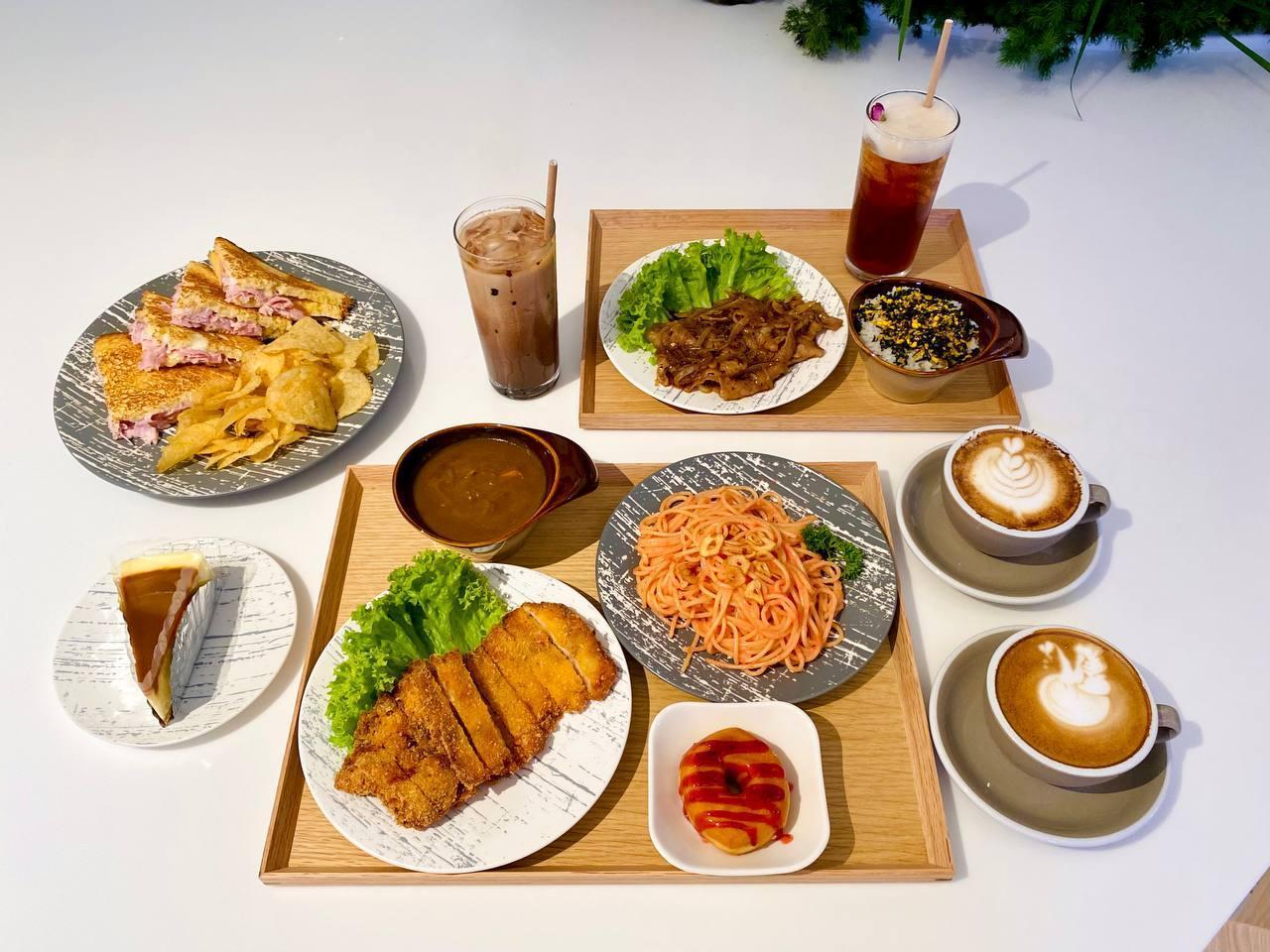 As the café's name suggests, their signature drink is the fragrant Orange Mocha – a smooth, decadent blend of boutique coffee beans with Venetian chocolate, infused with fresh notes of citrus and Mandarin.
I really enjoyed how rich and creamy this drink was, as well as how it reminded me of the familiar taste of orange chocolate.
My favourite dish of the lot, however, had to be the ham and cheese sandwich with chips.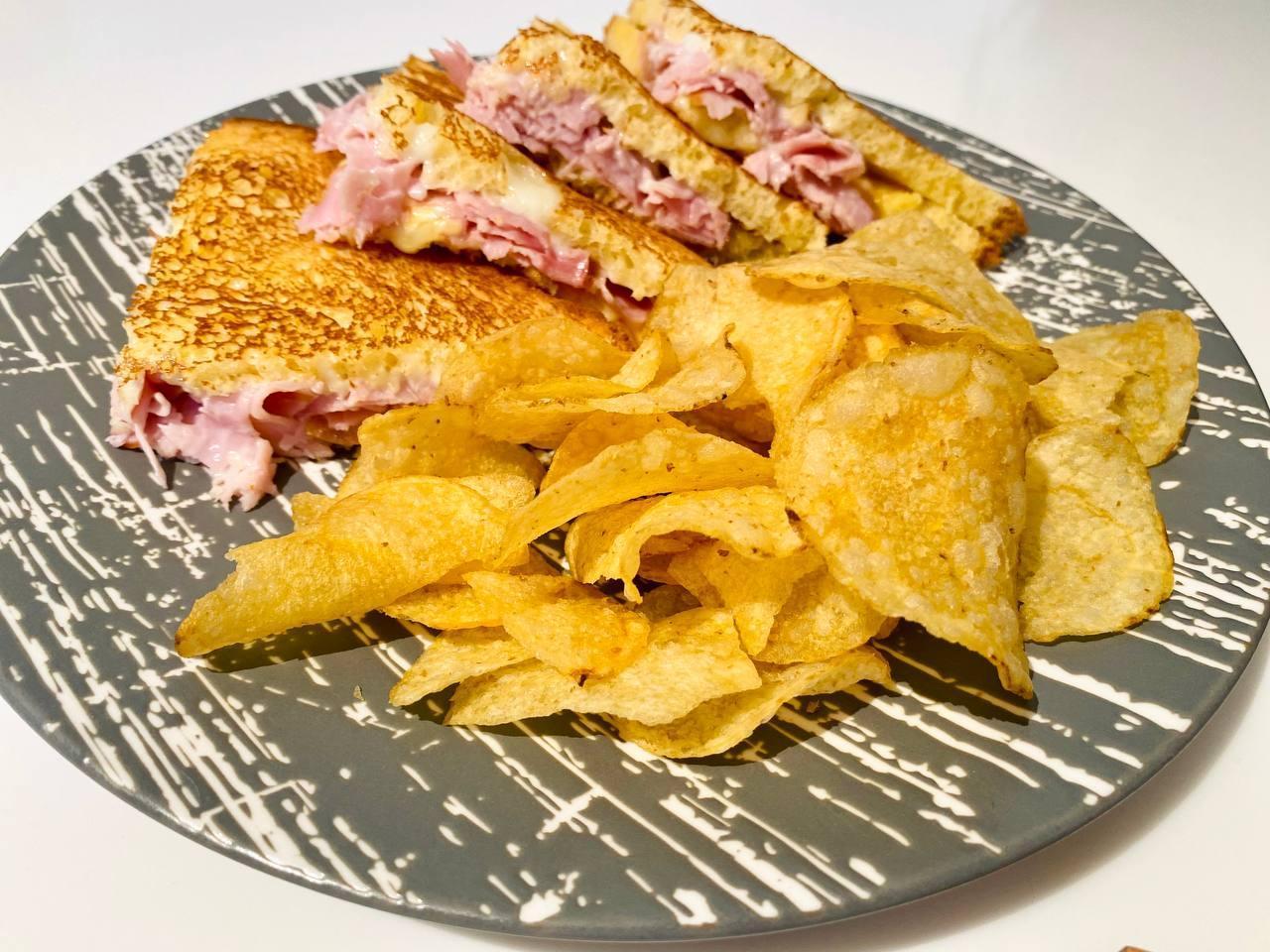 At S$15.80+, this dish was miles better than any other ham and cheese sandwich I had ever eaten.
Each mouthful of this crispy-on-the-outside-yet-soft-on-the-inside sandwich introduced me to the perfect combination of sweet and salted Virginia Ham, layered with oozy, gooey cheddar and gruyere cheese.
Besides this, what also impressed me were how affordable Orange Mocha's all day set meals are.
S$16.80+ gets you a customisable four-course set meal consisting of a main course with pasta or Japanese rice, beverage and dessert - a price point almost unheard of at most other cafes in Singapore.
What's more, the café does not charge GST and OCBC credit card members can even enjoy an additional 10 per cent off their total food bill.
You truly get the best of all worlds with this deal, customised to your liking.
Afterthoughts
At OCBC Wisma Atria, you can connect and speak to friendly Personal Financial Consultants about your wealth management journey at specially dedicated pods and rooms around the retail spaces.
This is especially useful for customers who prefer face-to-face advisory for personal needs like home loans or complex banking needs like high value transactions.
After spending the afternoon here, I could really sense the bank's effort in creating a space that not only satisfies customers' banking needs, but one that can spark conversations and fulfil lifestyle desires as well.
Given its convenient location and attractive perks (OCBC card members get 10 per cent off all retail transactions at the branch and 8 per cent off featured artwork), I see myself frequenting this space regularly in the future to dine in and check out new books as well as product launches.
Those who want to grab a bite and have a relatively undisturbed location to study, do their work, or even relax and unwind in town should definitely consider dropping by.
Upcoming Events at OCBC Wisma Atria
March 11, 12, 18 and 19: March around the World with Dynasty Travel @ OCBC Wisma Atria
March 16, 17: Watercolour Workshops by Brush Movement @ Crane Living
March 24 to April 2: Mini Japan Fair
Click here to check out upcoming events at the space.
*The voucher can only be used when you spend at least S$50 in a single transaction at BookXcess within seven days of the date of its issuance.
This sponsored article by OCBC Bank let this writer know of this hidden gem in Orchard Road.
Top images via OCBC Bank and Melanie Lim
If you like what you read, follow us on Facebook, Instagram, Twitter and Telegram to get the latest updates.