I'm well into my third decade of life, so it's a bit of an understatement to say that kindergarten was quite some time ago for me.
So I didn't quite know what to expect when I was asked to visit a kindergarten for this article.
Old photos did help to stir my memory, but I honestly couldn't remember much from those carefree days.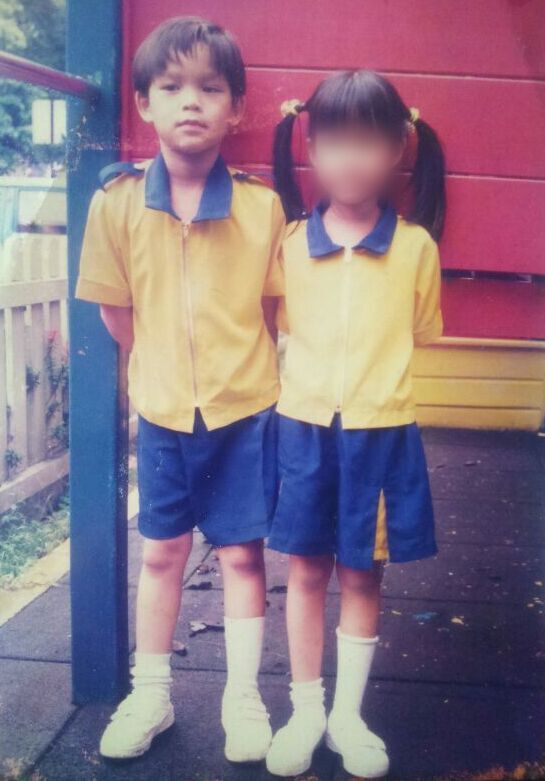 I was scheduled to visit a K2 class at MOE Kindergarten @ Punggol Cove (MK @ Punggol Cove).
Those in the class I joined were six-year-old children, mostly able to read, and who could be trusted with scissors.
I attended the morning session for just one day, and it was enough to bring back a whole bunch of memories of how kindergarten used to be.
Because apparently, some of my favourite things haven't changed.
For example, the fact that snack time is an official part of the school day: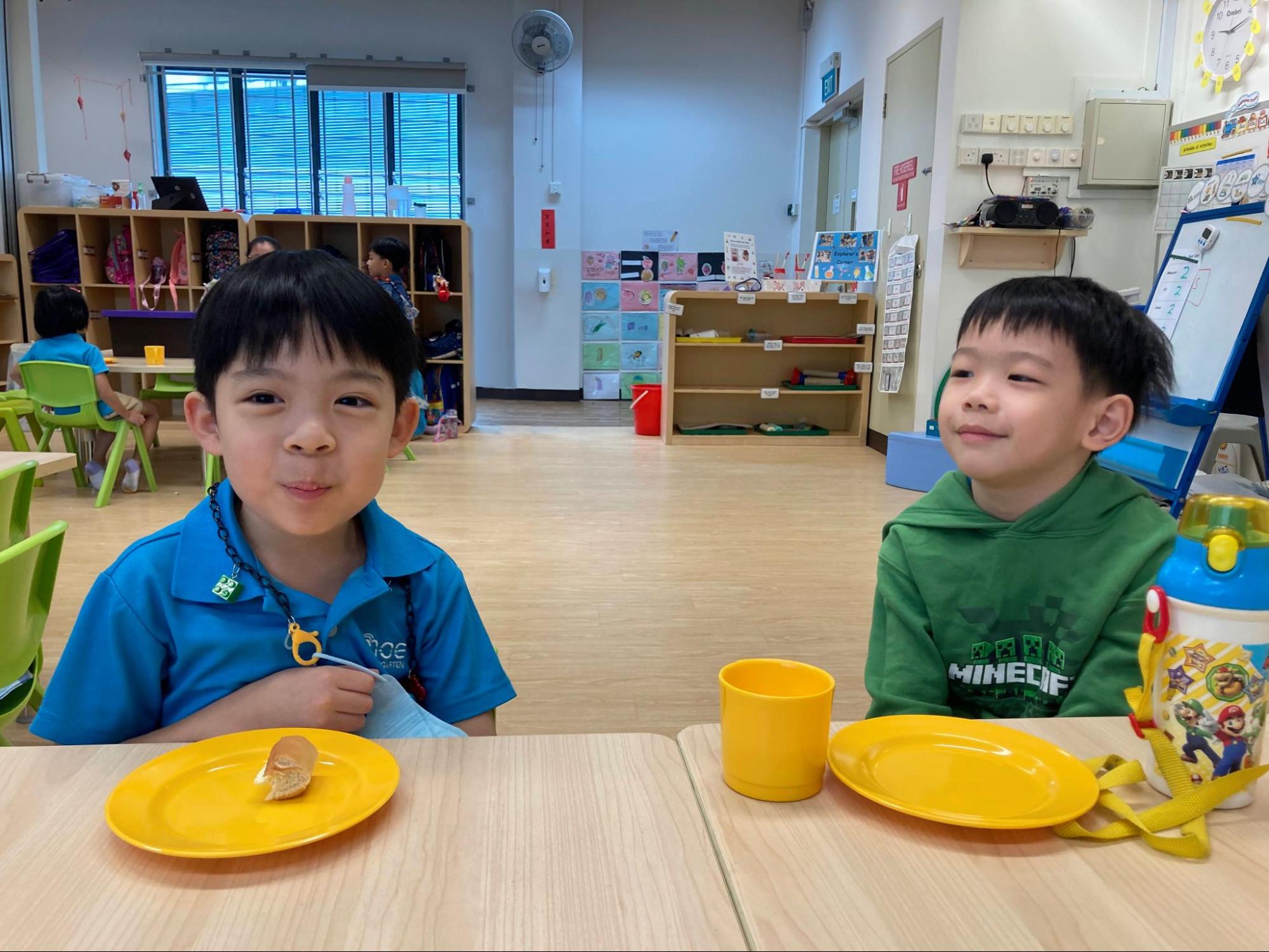 I also remember really enjoying time in the middle of the day catered for free play with friends, using classroom toys and facilities: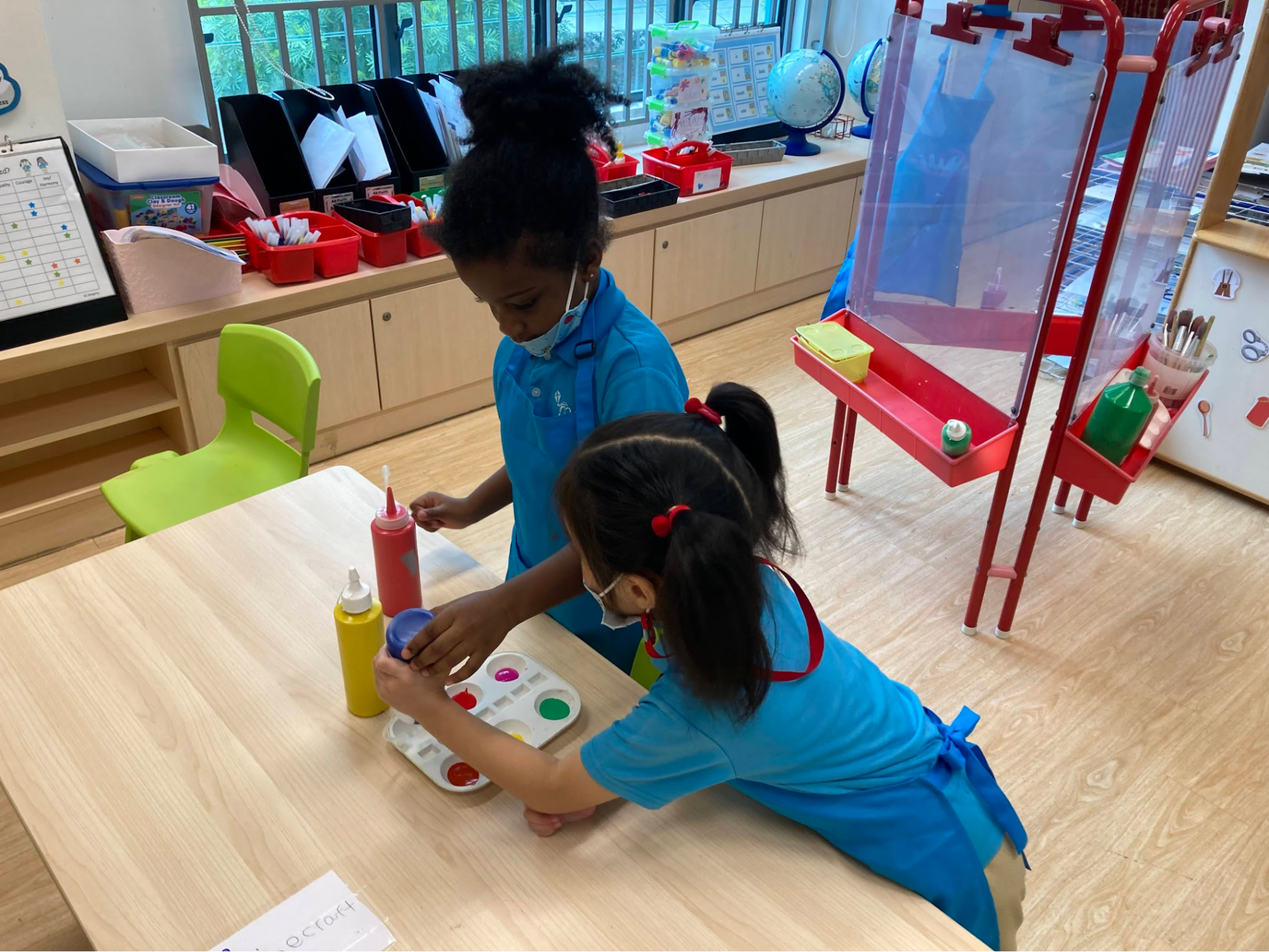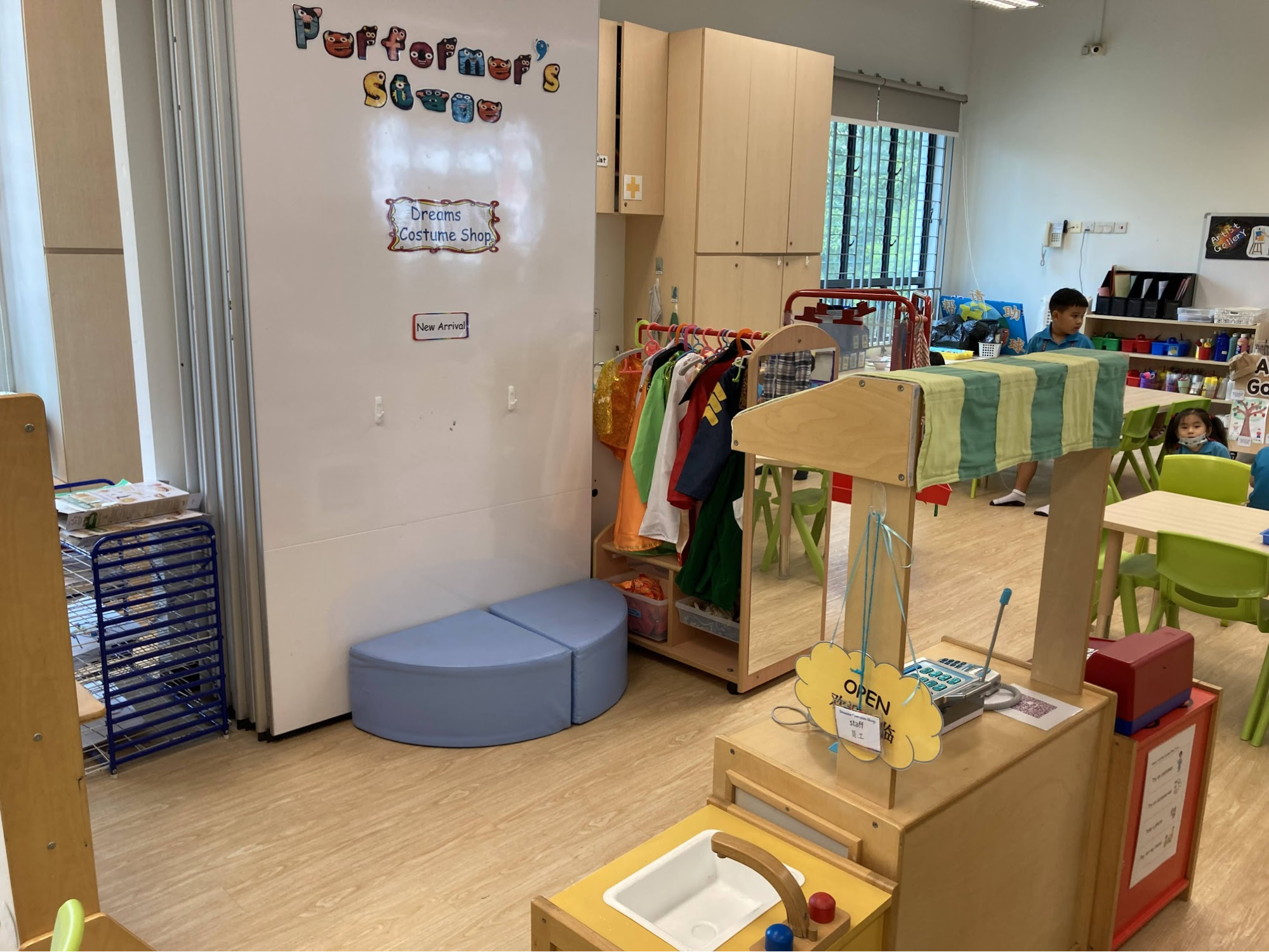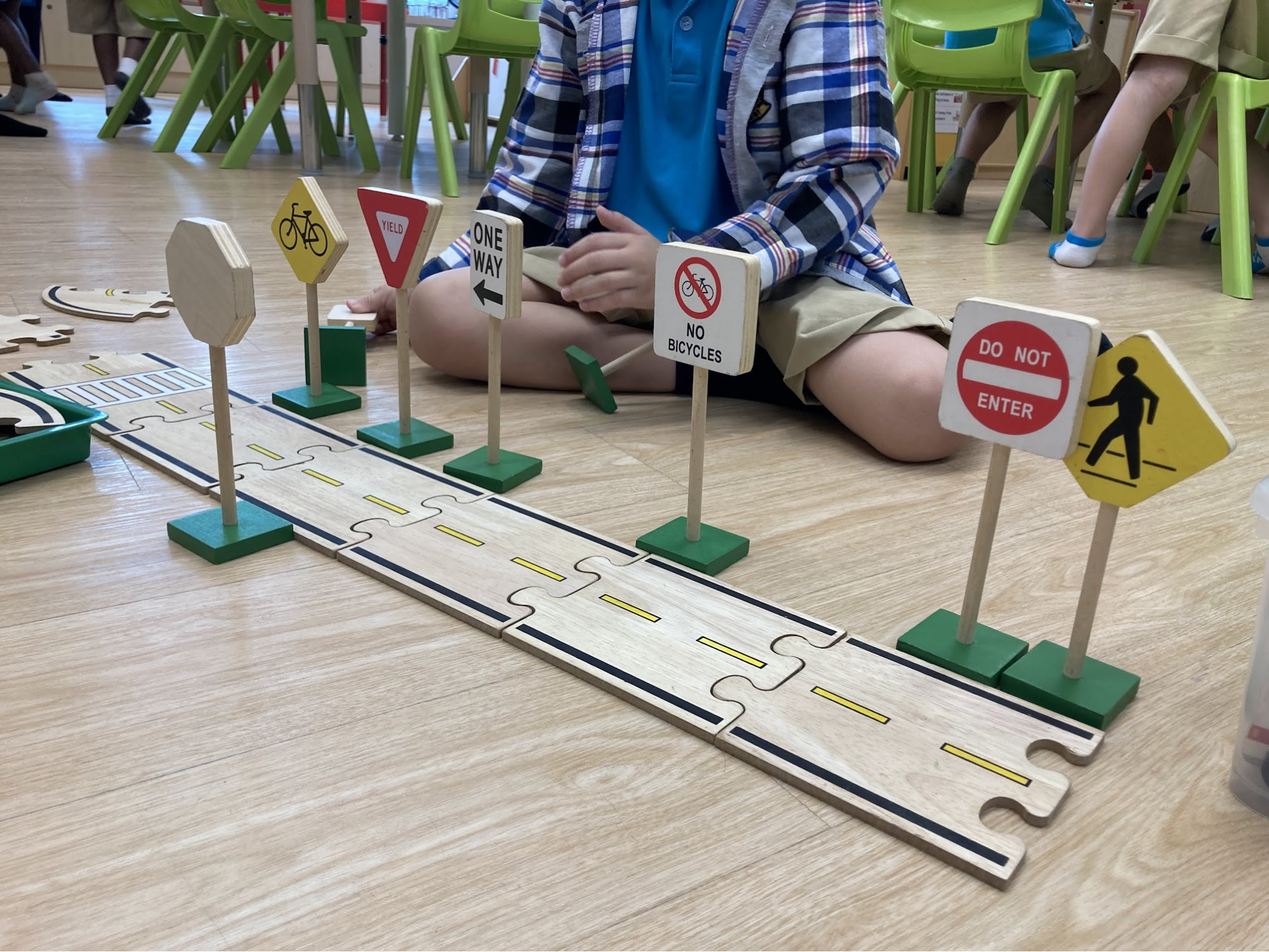 Kindergarten in a nutshell: Both carefree and educational
Overall, the half-day experience struck me as being both carefree and educational — almost exactly how I remember kindergarten.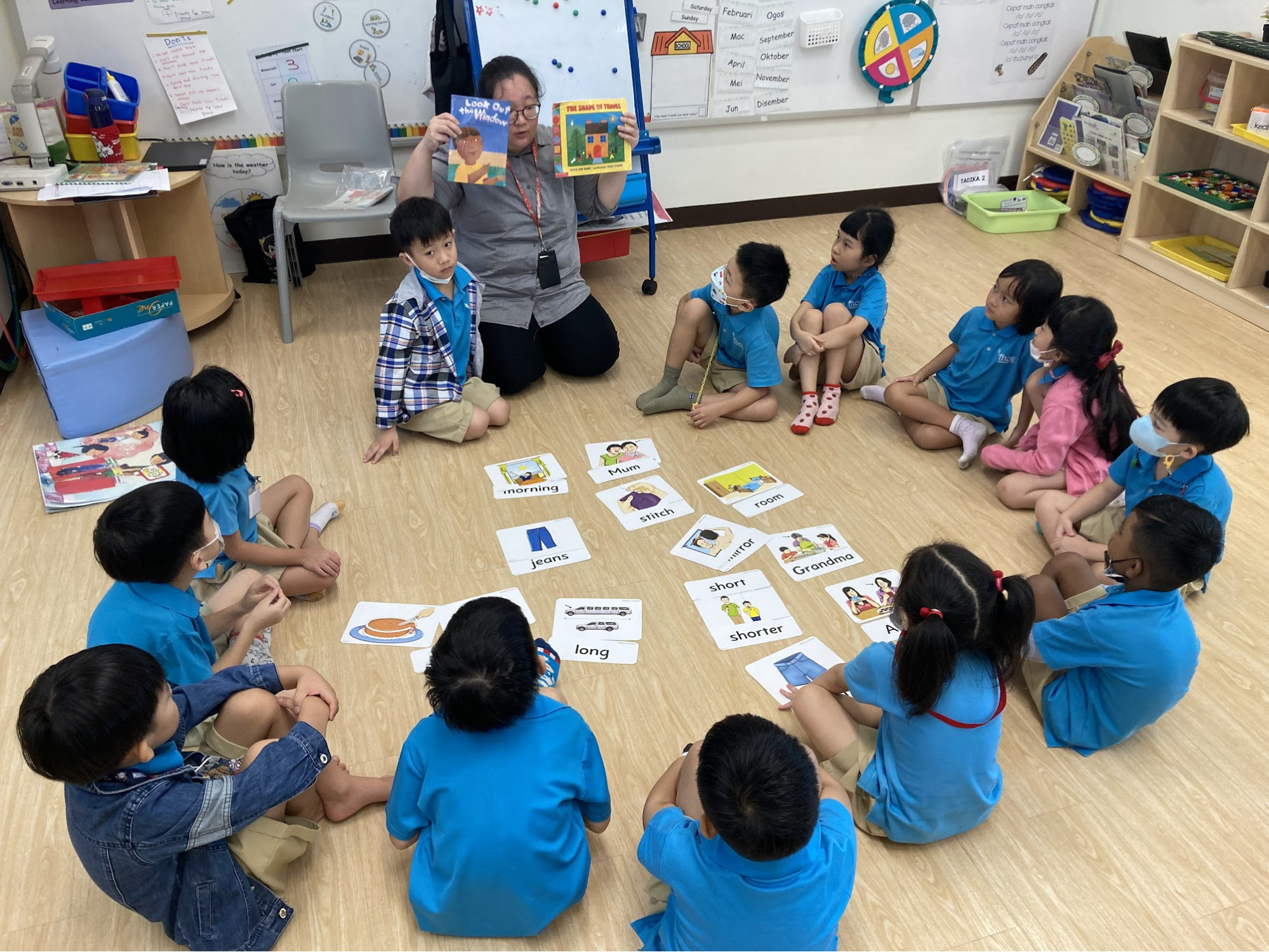 I also got to see a little of what's changed over the years since I was a kindergartener, and what kids these days are up to at school.
Learning through play, playing through learning
It struck me that much of the day would have felt like playtime to the class.
For sure, there was a great deal of teaching, including reading together as a class from "big books" designed for classroom use.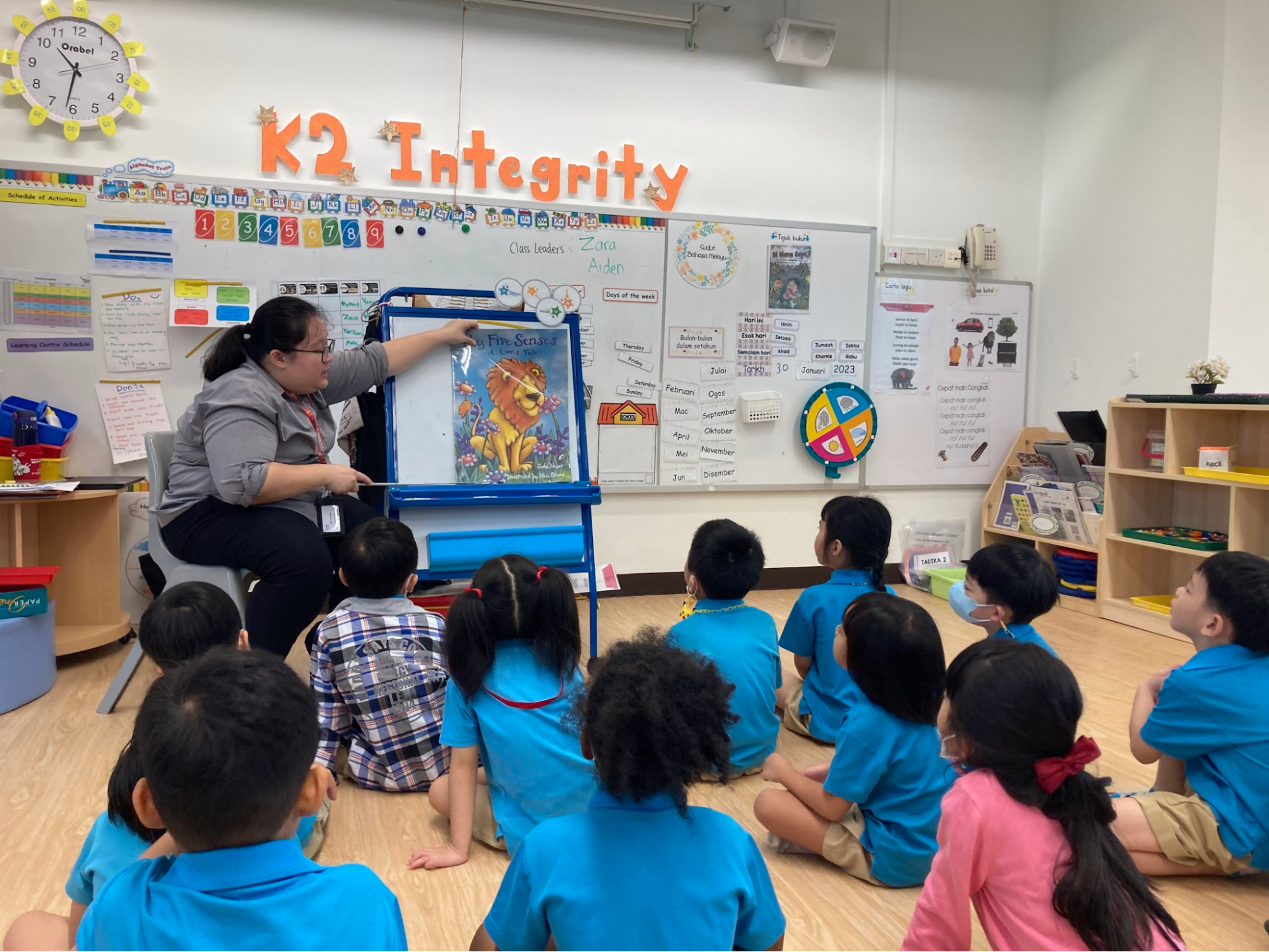 There were also interactive activities, where the children could have fun while learning.
And teacher Khoo Lin Xiu (who the children addressed as "Teacher Lin Xiu") injected playful elements into every part of the day, expressing herself in a chirpy, singsong tone in almost all her interactions with the class.
Keeping order in the classroom through play
Even "firmer" interactions where Khoo needed to get her classroom in order were done playfully.
To get the children to settle down for class, Khoo sang, in the tune of a nursery rhyme:
"I like the way (child's name) is sitting,

I like the way (child's name) is sitting,

I like the way (child's name) is sitting,

Let's all sit like them!"
At that point, the classmates who were still standing quickly took their seats, their attention captured by the tune.
This played out in many similar interactions throughout the day, including a few times where Khoo would gather the class' attention by singing out "eyes on me!" with the class echoing "eyes on you!" before focusing on her.
Later that day, with just two strips of masking tape and four printed crocodiles, Khoo created a "river crossing" game where the kids learnt how to leap.
We caught up with Khoo after class ended, and she explained that learning through play was one of the main concepts she sought to apply in her classroom.
Play wasn't limited to the "fun" segments of the school day — it could erupt at any moment.
For example, when it was time to put away cushions, I noticed one boy placing his cushion at the edge of its shelf before gently punching it in place with his fist.
Other classmates then lined up for a quick attempt at doing the same, before scurrying off to put away their own items.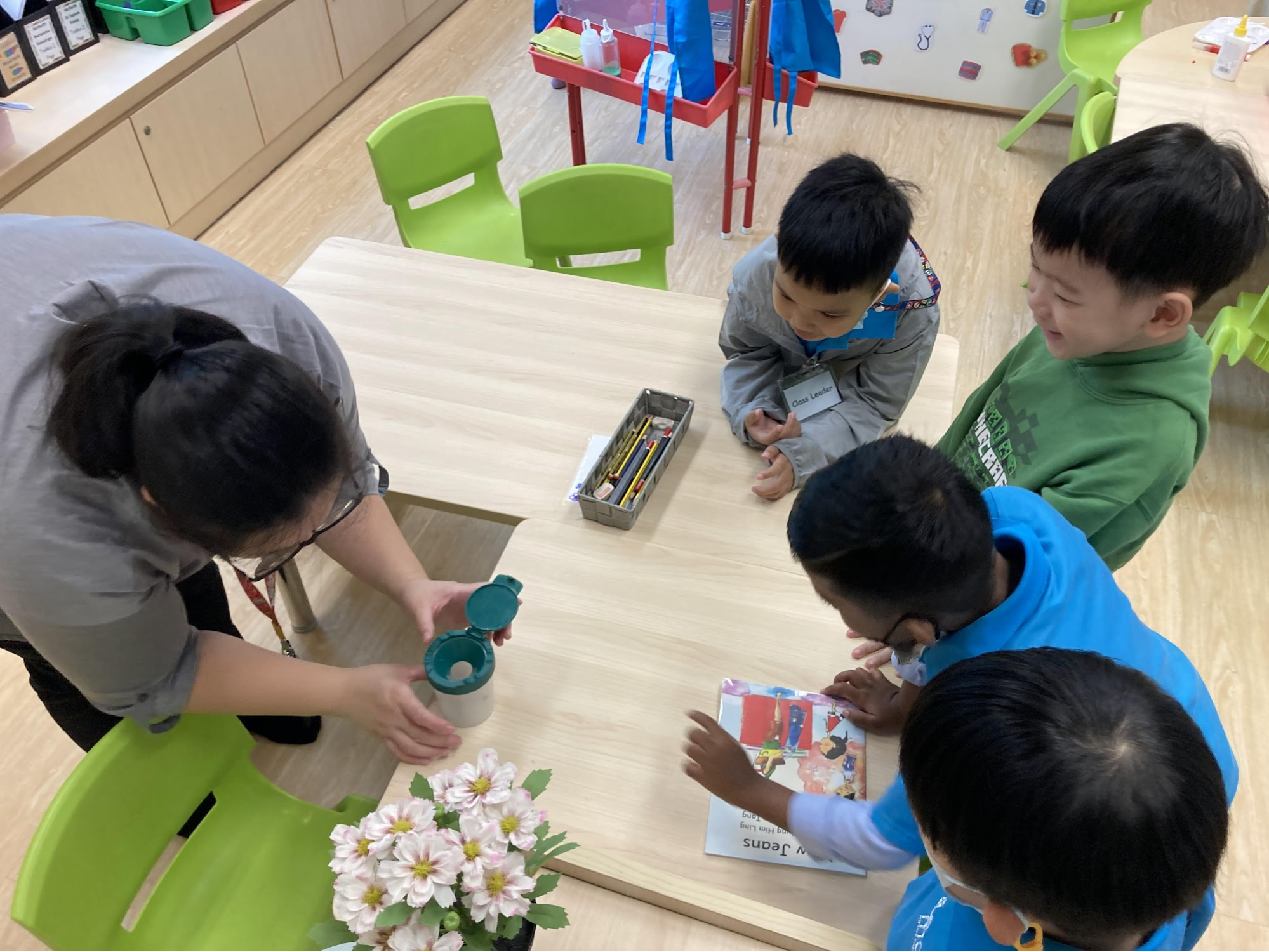 Apparently, these kindergarteners know just how to have fun.
And with that, the role of the MK teacher is to make sure the kids learn while playing.
Bite-sized instruction
The vanilla cream buns from snack time weren't the only thing catered to be bite-sized and manageable.
From my observation, each activity offered bite-sized instruction, building on what had been taught the previous day and serving as a step up to the next day.
Yesterday, today, tomorrow
Something that really stood out to me was how often I heard the words "yesterday", "today", and "tomorrow".
Khoo confirmed my observation. It was indeed part of the way she was teaching to always recap what had been taught the day before, and to explain how that connected to the activity she was conducting.
And, at the end of each segment, she would provide an overview of how the next day would go, and how the next session would further build on what was just covered.
I imagine that as a "child" in her class, this would make me feel like I could see what I did on different days all linking up, making the learning experience feel manageable and meaningful.
Learning as a team
One of the other big takeaways from my day at kindergarten was just how important it was for the class to learn to work together as a team.
After a particularly challenging class discussion on parts of the body, the class split into smaller groups within which children had to work together for an anatomy-themed craft session.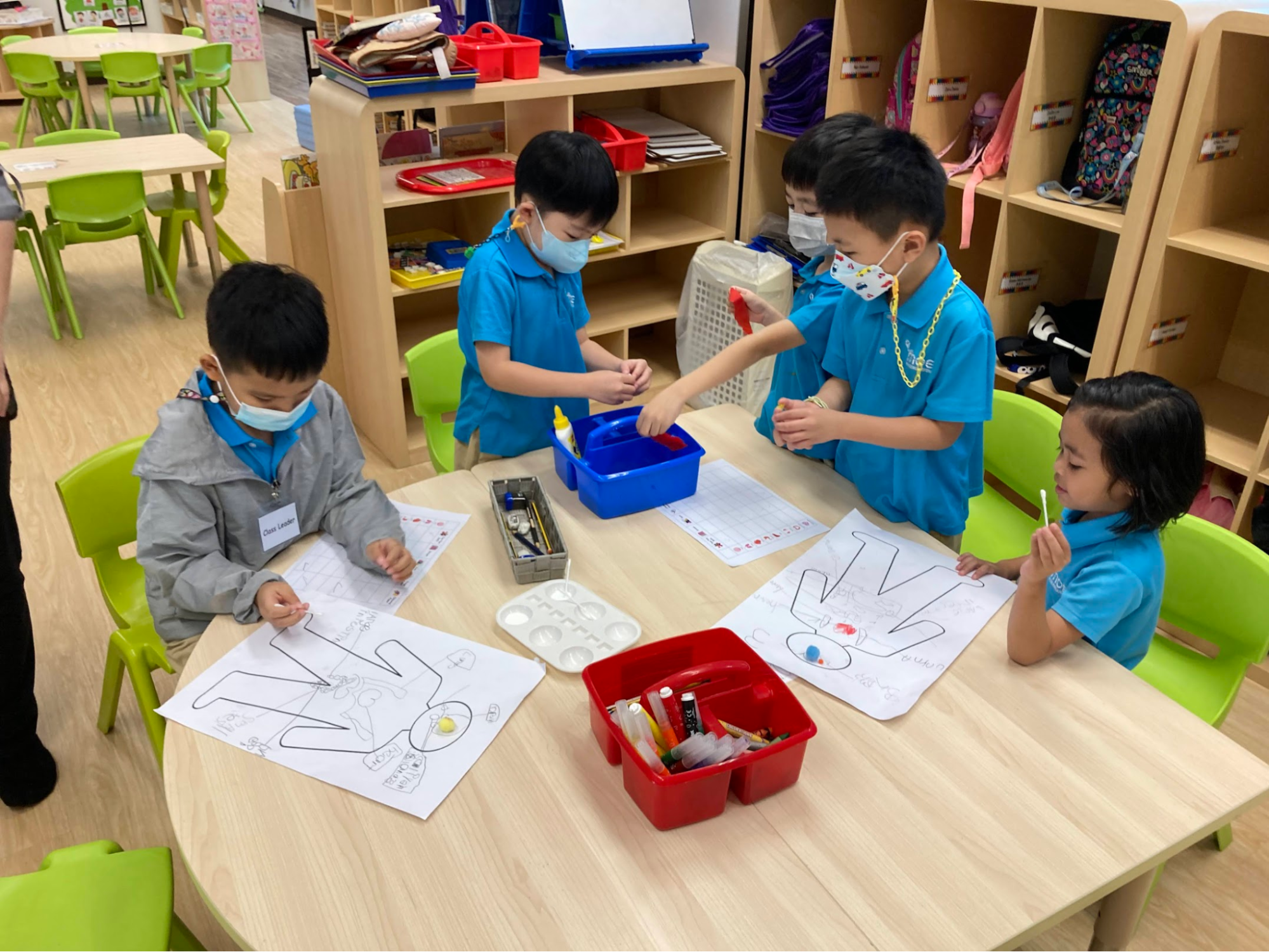 Teamwork also involved looking out for each other: two classmates were designated as "class leaders" for the day, and helped with various tasks like being at the front and back of the class whenever the group moved between venues, and helping to clean the tables before snack time.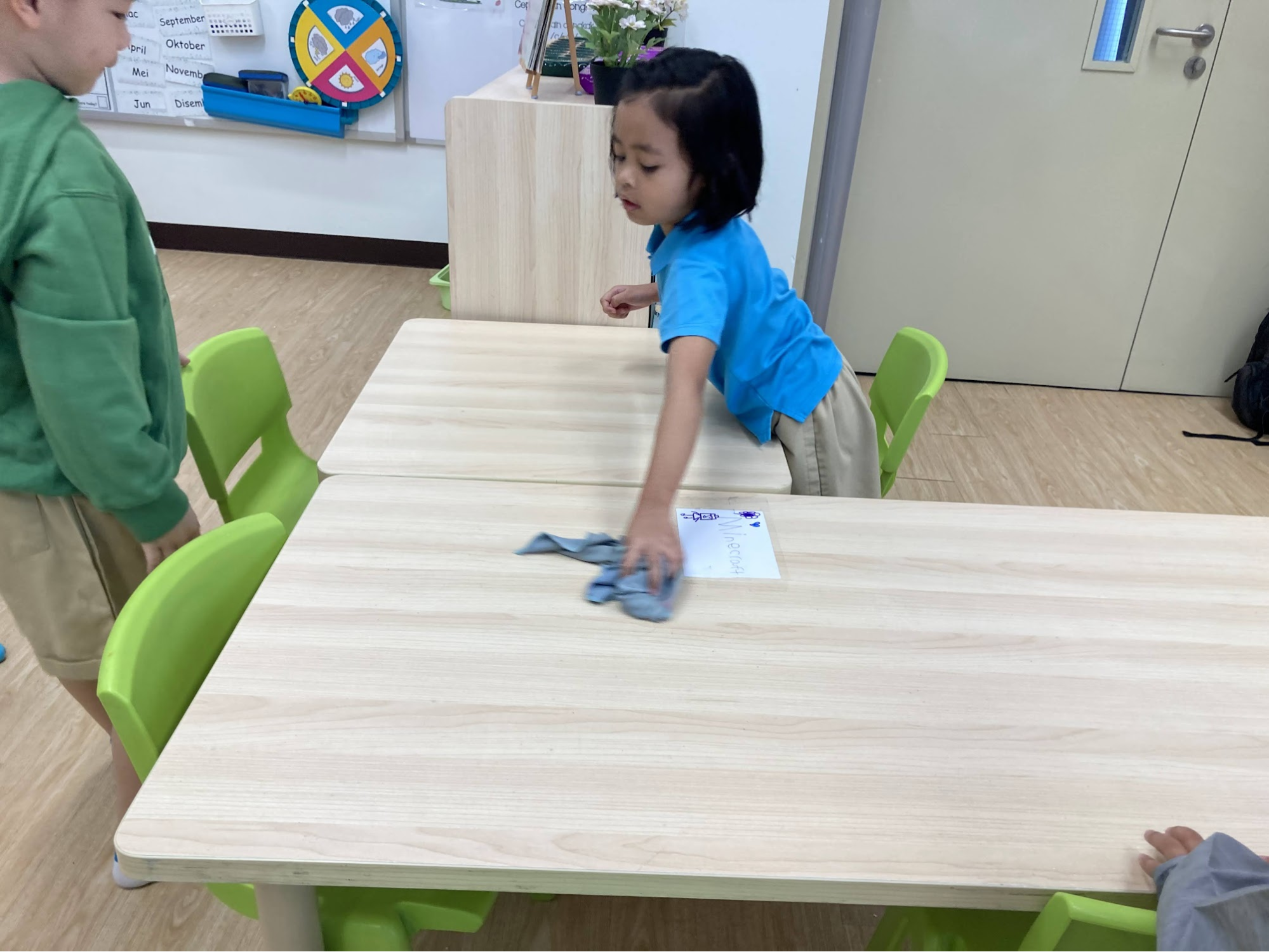 The classmates — at the tender age of 6, were learning to be aware of each other, and it warmed my heart to see one of the children turn back to nod reassuringly when her classmate replied (with the correct answer) to a question in a tentative tone.
For the last part of the day, Khoo handed the children over to their Mother Tongue Language (MTL) teachers, while she headed to the office with the other English teachers for a curriculum planning meeting. There is a lot of intentional planning behind these learning experiences to support the children's development — just one of the additional responsibilities she shoulders as the Level Head for K2 classes this year.
Four hours feels like a whole day
By 12pm — just four hours after the day began, I already felt like it was the end of the day.
Something about the timetable made the day feel rather full and quite complete.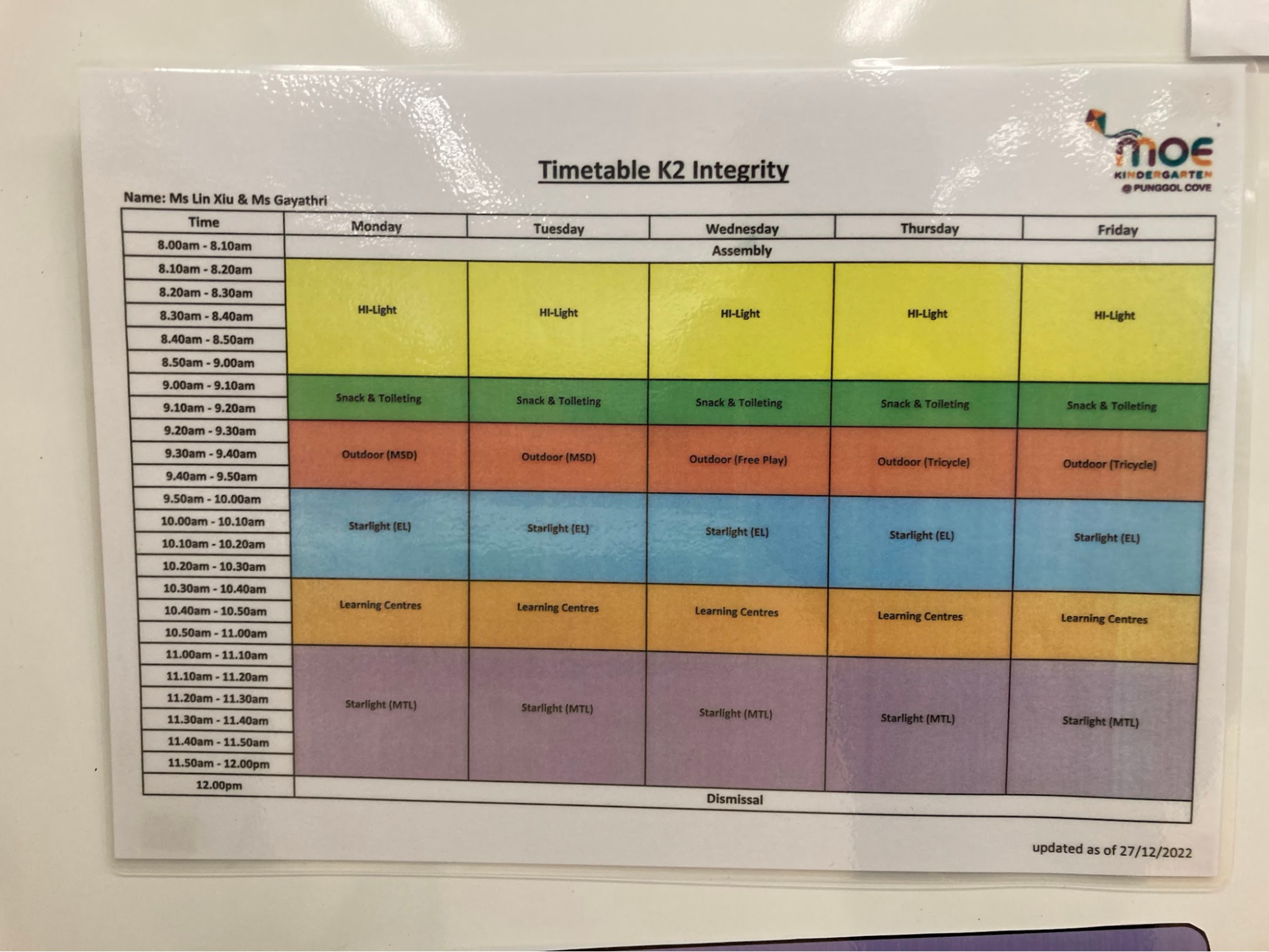 Perhaps it was the relatively early 8am start time getting to me?
Or, perhaps, it was the way the class was able to complete so many different kinds of activities in different settings as the morning went on.
But the day wasn't over yet — some of the children would be heading to Kindergarten Care (KCare), an optional before- and after-school programme offered by MOE Kindergartens like the one in MK @ Punggol Cove.
At the KCare venue just upstairs, children will be served lunch and tea, and given time for indoor and outdoor play, as well as "power naps".
All this happens under the care of MOE-appointed service providers, till their parents pick them up before 7pm.
As for the rest of her class, Khoo handed them over to their parents or grandparents at the kindergarten entrance, and gave each of them a tender farewell for the day.
She seemed familiar with a good number of the parents as well, something she said came about from regular interactions with them through channels like parent-teacher meetings, which she values as opportunities to build relationships.
With trust and a good relationship, parents will be more willing to try out optional home-based activities she suggests to reinforce their children's learning, for example.
Located within primary school
MOE Kindergarten @ Punggol Cove is located within Punggol Cove Primary School (PCPS).
This means the entire kindergarten campus is housed within the primary school compound, and kindergarten teachers and children share certain facilities like the field and eco-gardens.
There are also opportunities for joint events, such as over Chinese New Year recently, where the kindergarteners could be part of a larger celebration together with the primary school.
As one would expect, many of the children have older siblings who attend PCPS, and many will likely go on to enrol there when it's time for them to go to Primary 1.
Those who do will generally have a less challenging transition to primary education, as the learning goals of the MOE Kindergarten curriculum line up well with those at the primary school level.
There's also the fact that they are already familiar with the physical environment, says Khoo.
They will also continue to enjoy going to a school located near their homes.
MOE Kindergarten Registration Exercise
The MOE Kindergarten (MK) Registration Exercise will open from Feb. 17, 2023 at 9.00am to Feb. 21 2023 at 4.00pm, and more information can be found at https://go.gov.sg/mkre2024.
Parents can approach their preferred MK to enquire about enrolment even after this window.
Those eligible to enrol are Singapore Citizen or Permanent Resident children born between Jan. 2, 2019 and Jan. 1, 2020 (both dates inclusive).
This sponsored article by MOE gave the author a rare chance to revisit a happy, carefree time in his life.
Top image by Nigel Chua and Michelle Chew
If you like what you read, follow us on Facebook, Instagram, Twitter and Telegram to get the latest updates.