There are approximately two weeks and a few days until the Year of the Rabbit.
To ring in the new year, I decided to host a nine-course Chinese New Year lunch for my colleagues in the office.
This was but a small gesture on my part to thank them for all their hard work in the past year and kickstart yet another busy year ahead.
Thanks to Stamford Catering's Chinese New Year 2023 menu, I had a specially curated feast filled with plenty of mouth-watering offerings to treat my office kakis to.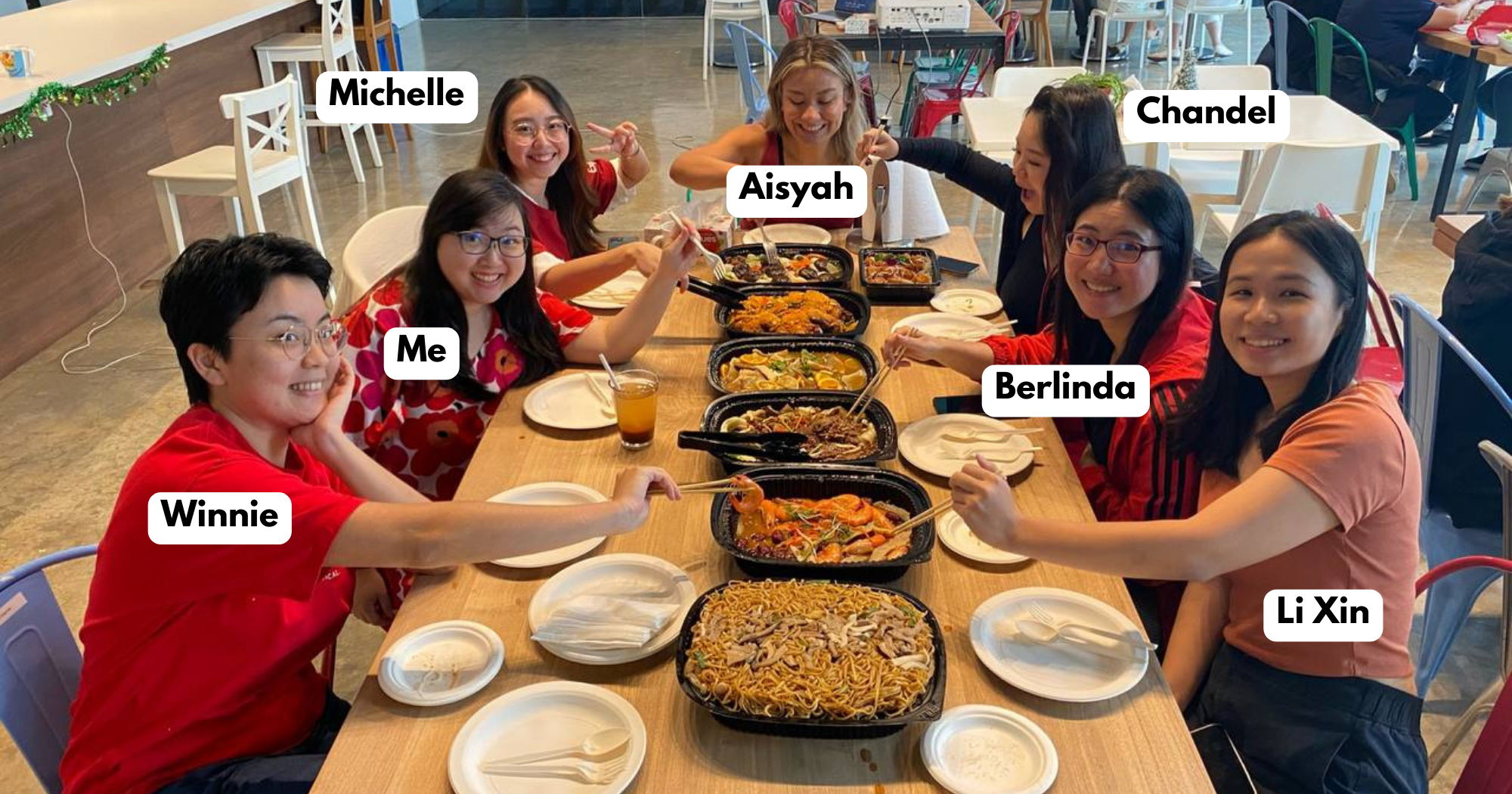 Here's what we tried from Stamford Catering's Prosperous Mini Party Set (S$300.24 including GST) for eight to 10 pax.
Prosperous Mini Party Set
We started our meal by tossing to health, wealth and success with the Prosperity Imperial Abalone Treasure Yu Sheng.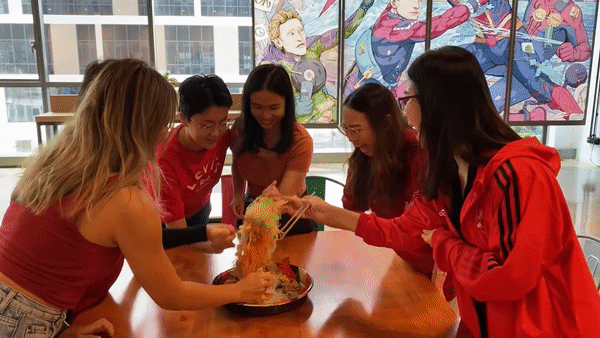 According to Winnie who had never before tried Yu Sheng ever, the plum sauce tasted "amazing".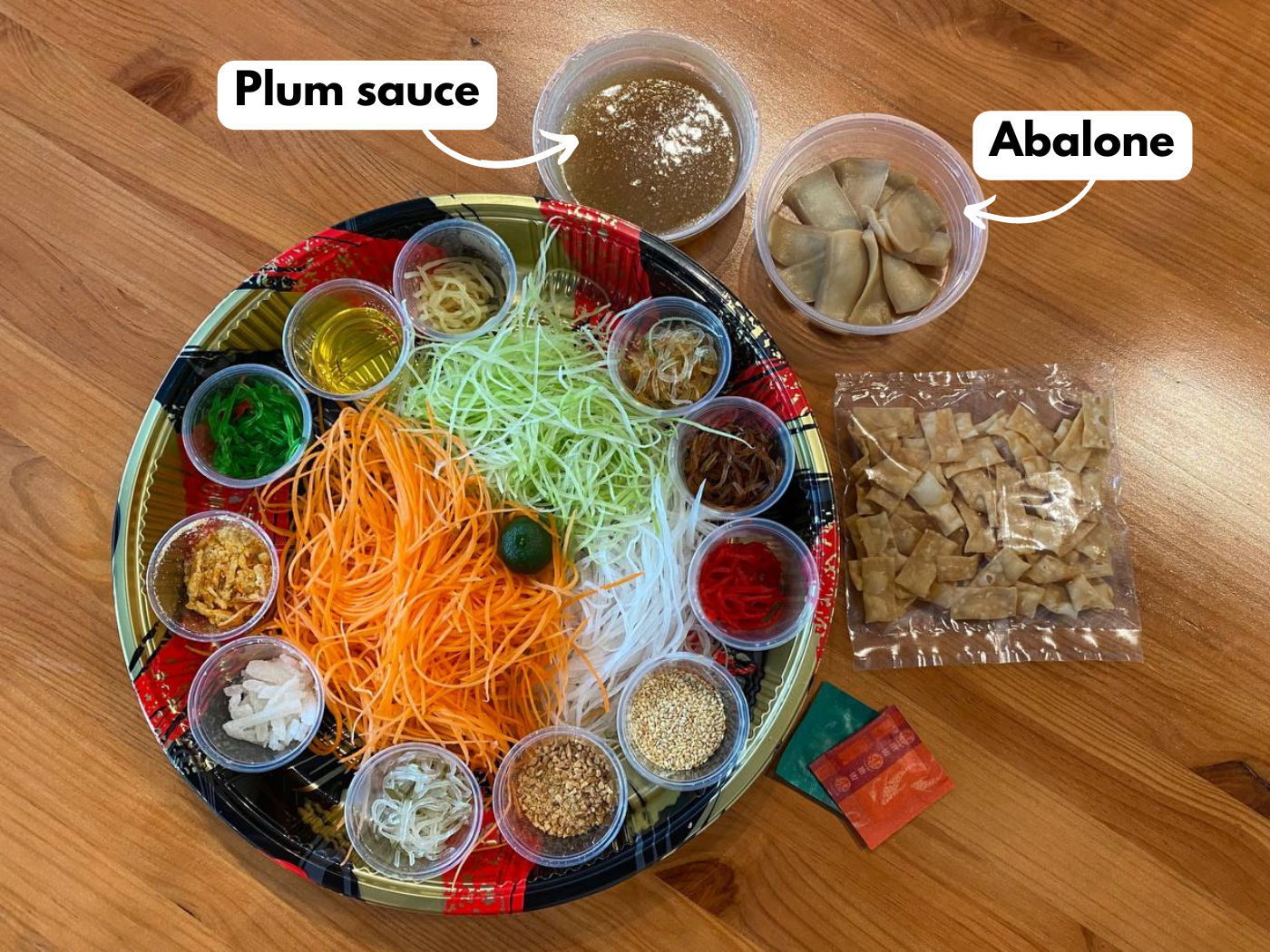 I personally liked how thicc the slices of abalone were, and how they weren't too difficult to chew.
We proceeded to feast on the Crispy Salted Egg & Cornflakes Honey Milk Roasted Chicken - a centrepiece that left us craving for more.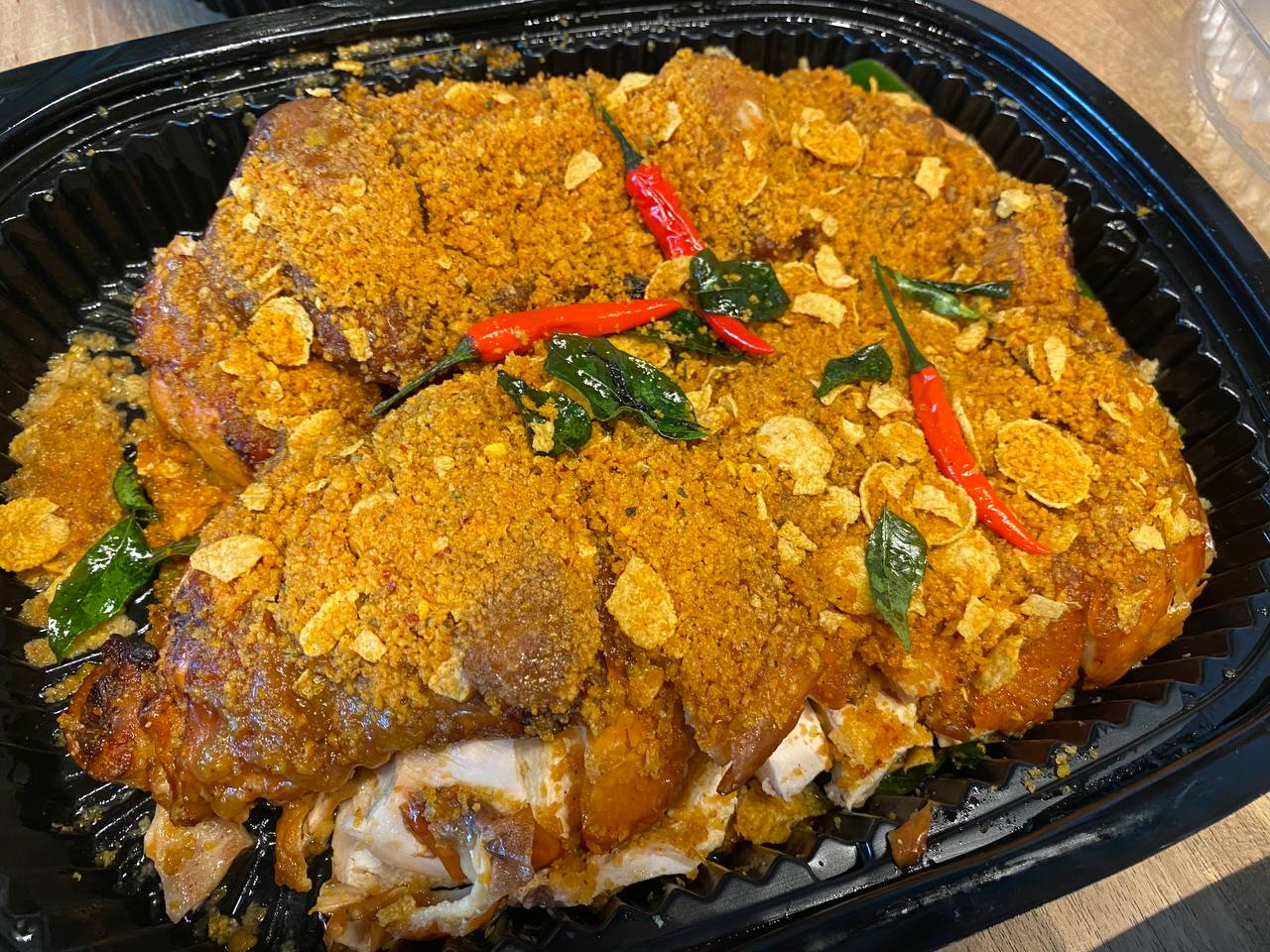 Thanks to its unique combination of crispy cornflakes and fragrant golden salted egg yolk, this dish hit all the right notes of sweet, spicy and savoury.
All of us unanimously agreed that this was the crown jewel of our entire meal, what with the chicken's super tender meat and crispy, flavourful exterior.
Lixin even likened the cornflakes layered on the chicken to "biting into an oat cookie".
Even though we didn't eat it immediately after it got delivered, the chicken didn't get soggy, so that's another win.
Next up was the Snapper Fillet with Citrus and Ginger Shoyu.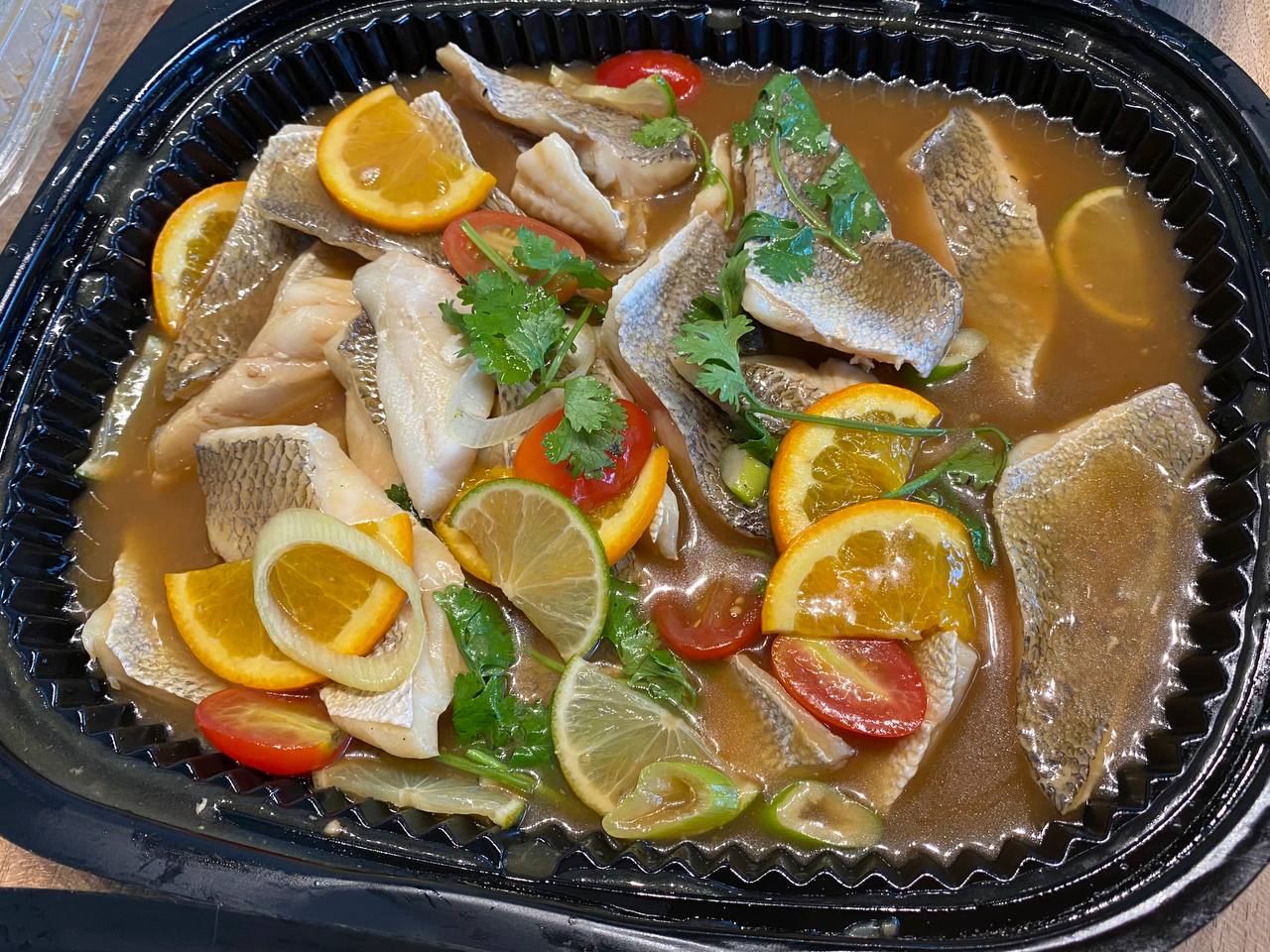 Aisyah thought that the unconventional use of Citrus and Ginger with fish in this dish was ingenious and appreciated how light the flavours were.
Berlinda chimed in by saying that the fish meat had a very "solid" bite.
The Coconut Infused Herbal Prawns with Goji Berries were fresh and easy to peel, although I personally would've preferred if the prawns had already been peeled for us.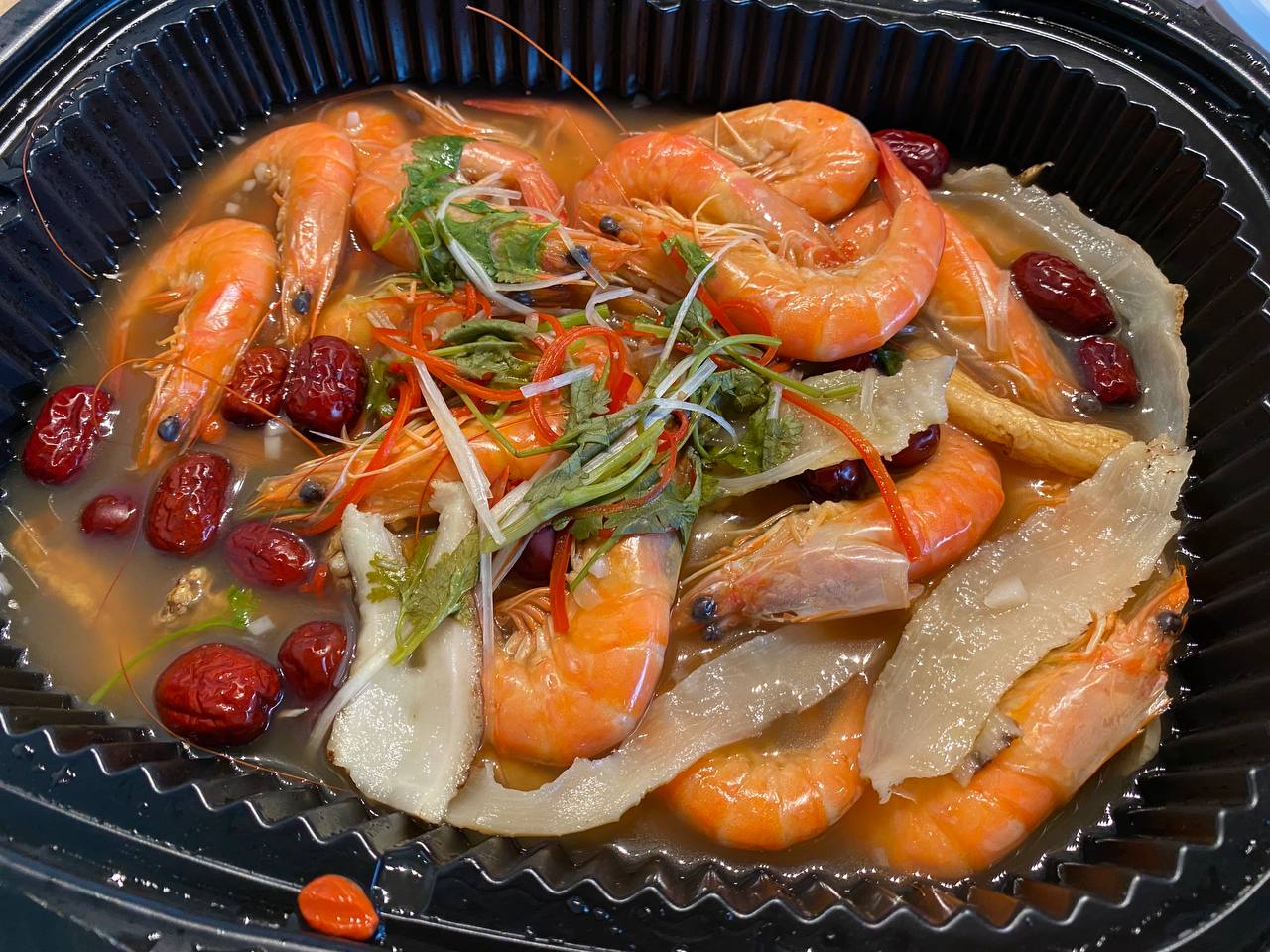 Winnie liked how the prawns were low in sodium so that she could (literally and figuratively) "start the new year with a less salty me".
Michelle also liked how generous the servings were: "More than enough for eight to 10 pax, no need to chiong."
We then moved on to the Stir Fry Succulent Beef Fillet with Lily Bulb and Asparagus in Pink Pepper Sauce, which was chock full of hearty goodness.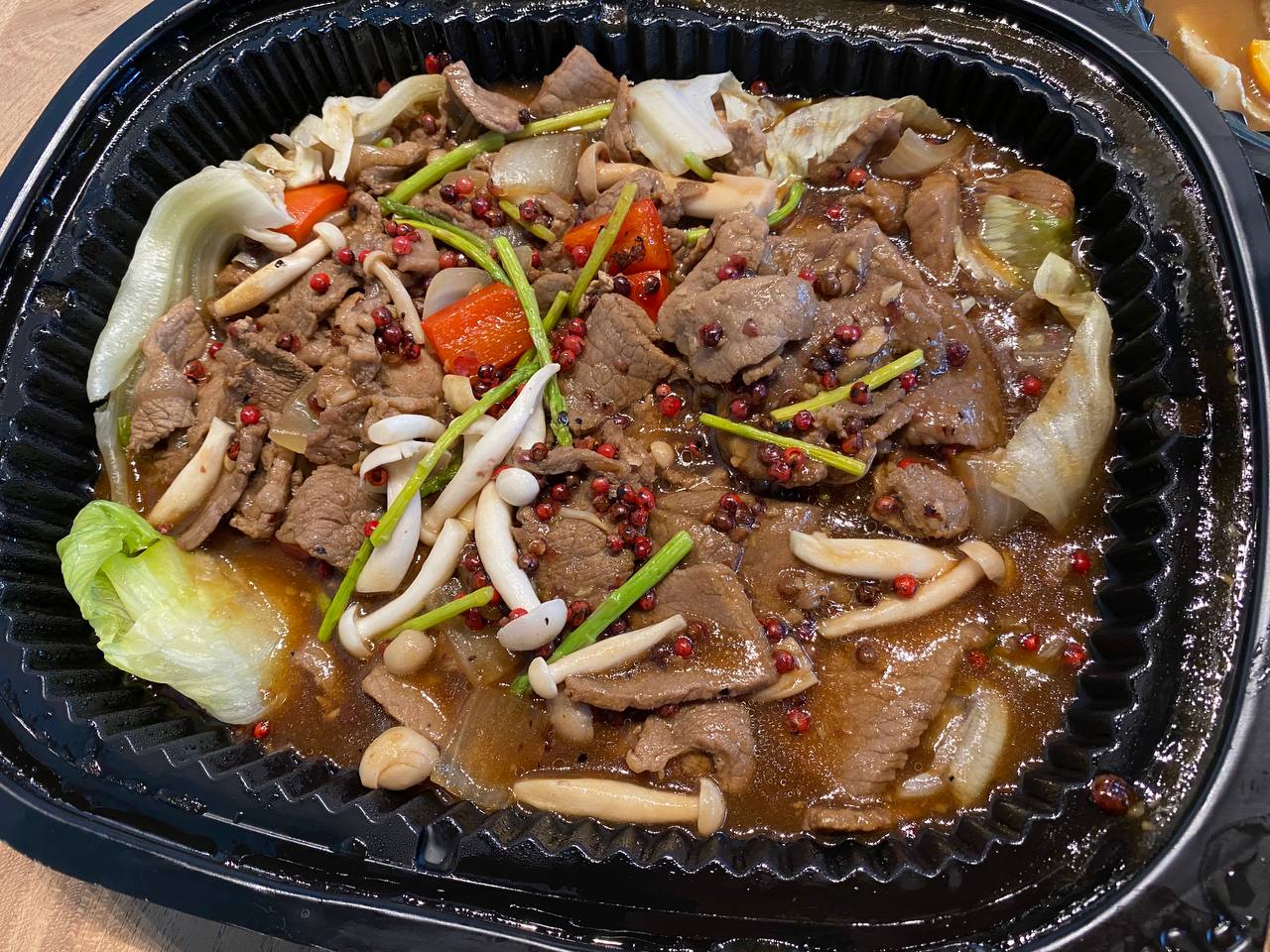 Although the beef was on the slightly tougher side, the pink pepper sauce made up for it in fragrance and taste.
The Sauteed Nai Bai with Dried Shitake Mushroom, Baby Scallop in Abalone Sauce was another dish that was light in flavour and tasted very healthy.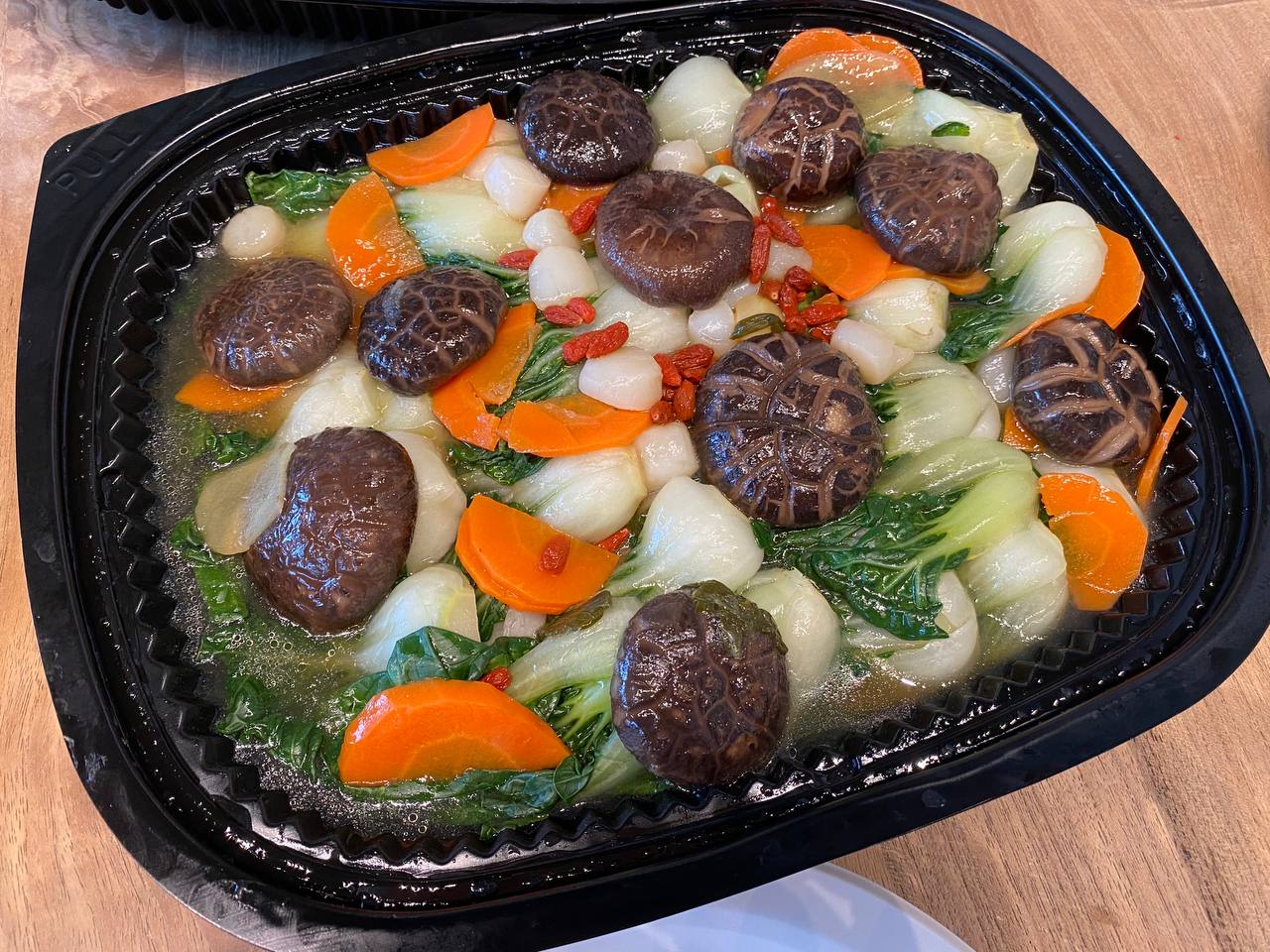 For my pregnant colleague Chandel, this dish was a great choice as food that is too flavourful or salty triggers her nausea.
A Western addition to the festive feast, the Breaded Sesame Shrimp with Garlic Aioli was easily our second favourite dish of the entire meal.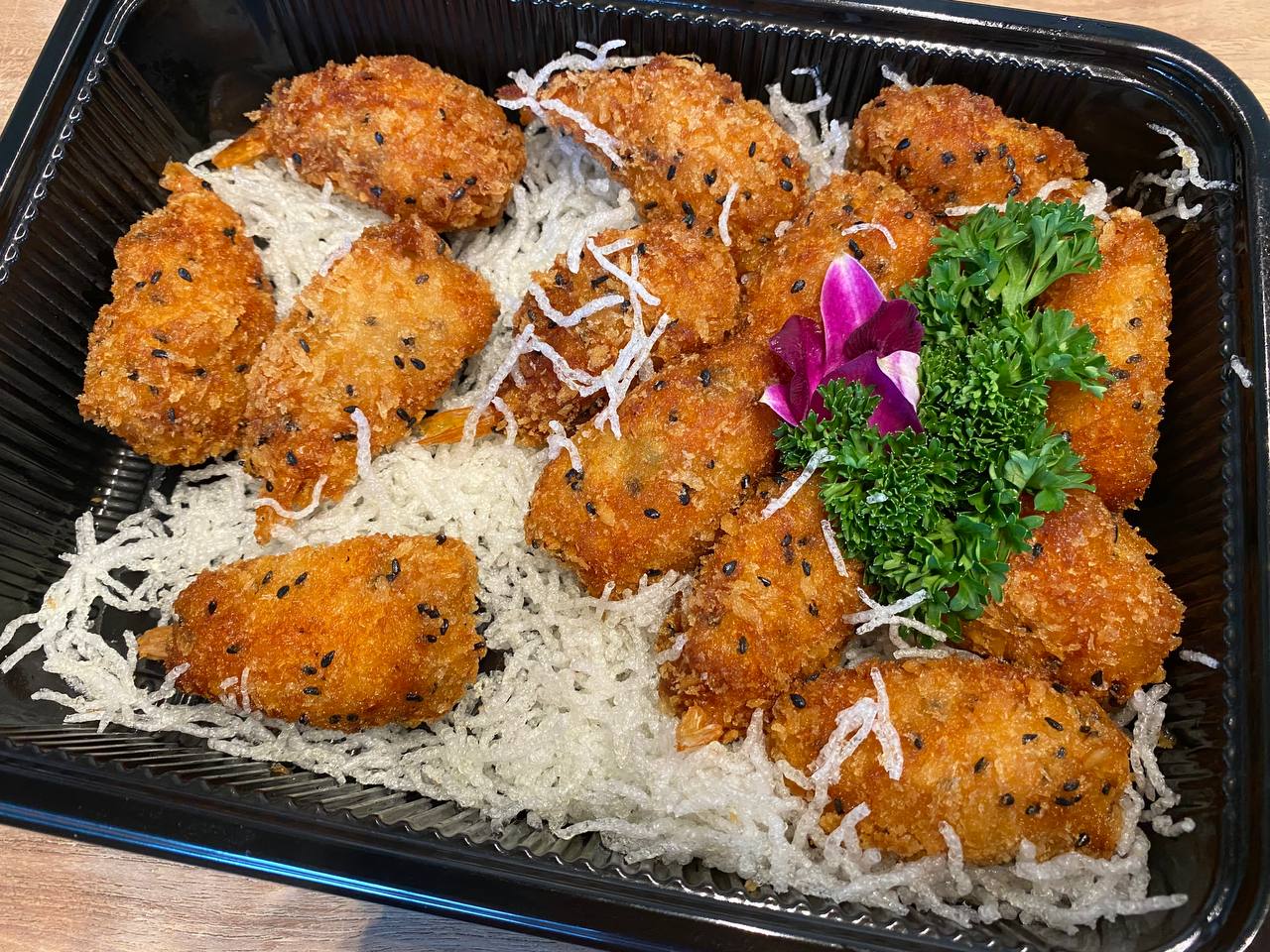 As a testament to how much I loved this, I had four whole pieces even though everyone else was too paiseh to take more and just stuck to two pieces each.
Chandel also liked that the Braised Duck Ee Fu Noodles with Triple Mushroom weren't too salty, and appreciated how it wasn't "doused in oil", unlike other ee fu noodles she had eaten.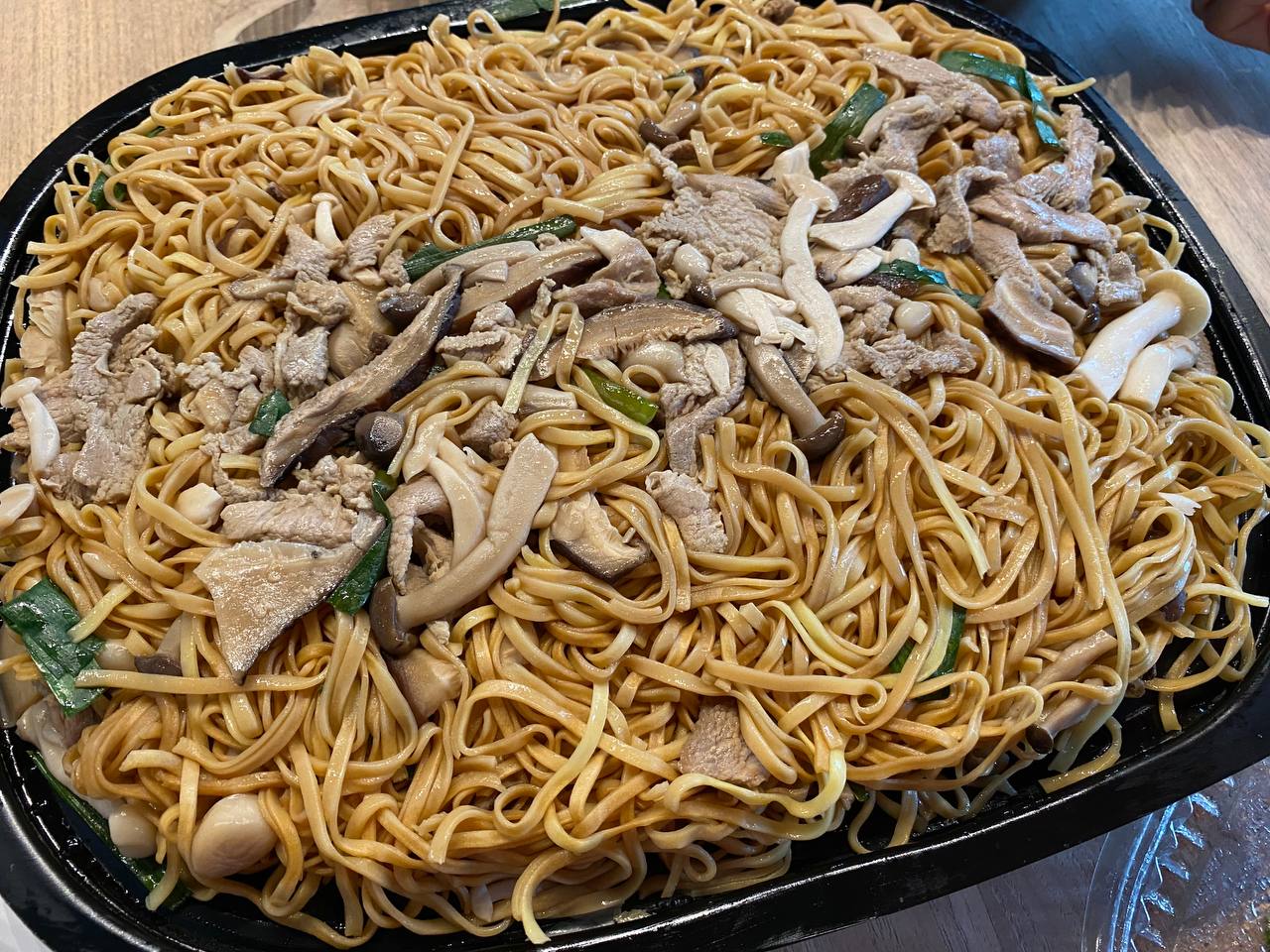 Finally, the Chilled Double Boiled Papaya with Dates and White Fungus was a refreshing and pleasurable end to our meal.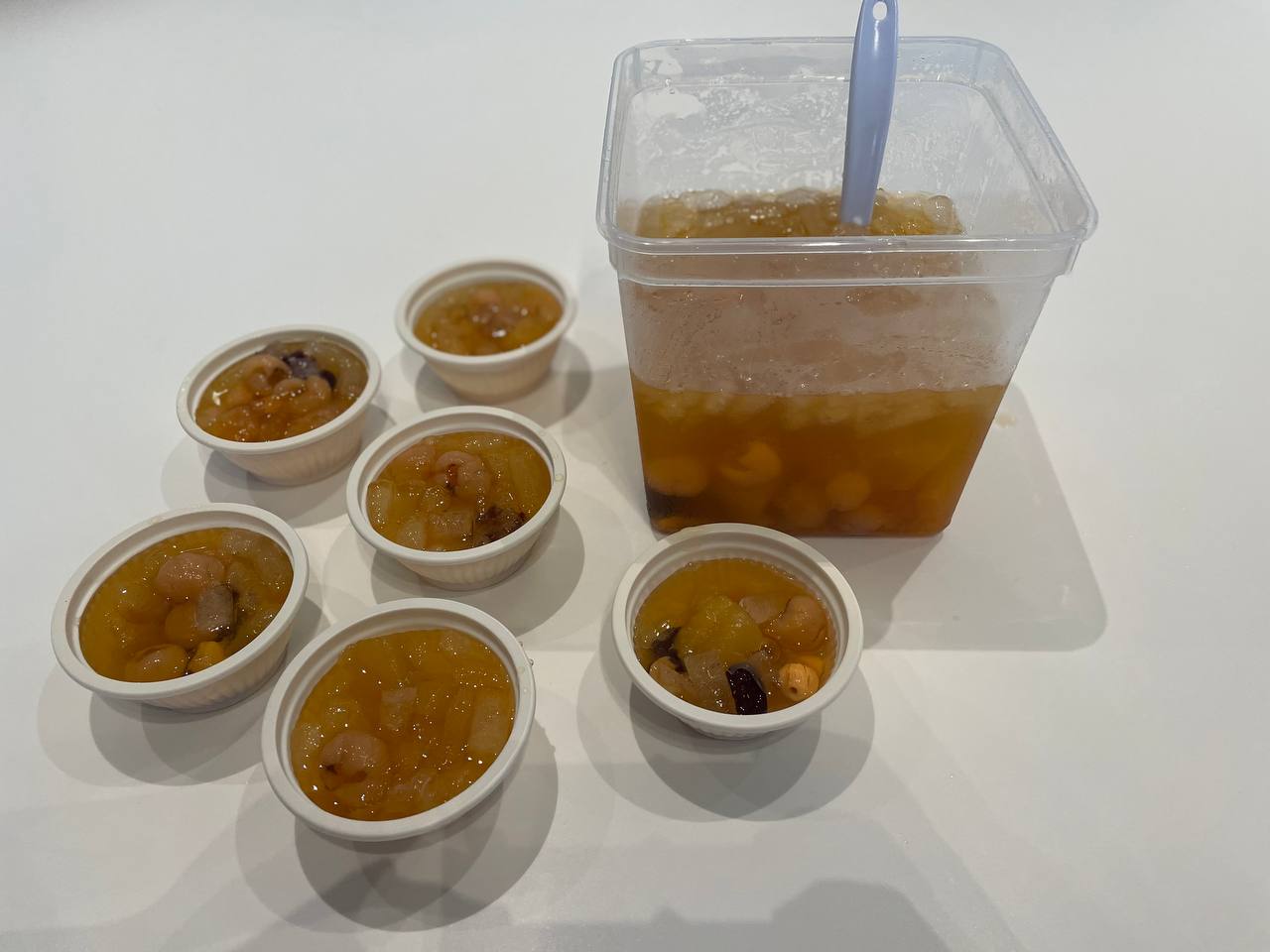 Michelle really liked how it quenched our thirst since no drinks were provided.
Celebrate the new year with Stamford Catering
All in all, the entire spread catered to most of our taste buds and felt like a nostalgic, home-cooked meal with premium ingredients.
If our review of Stamford Catering's Prosperous Mini Party Set sounds appetising, be sure to check out the other buffet feasts, party sets, gathering sets, bundles and side orders on their Chinese New Year menu.
Currently, Stamford Catering's CNY 2023 menus are available to order till Feb. 12, 2023.
Customers who quote MSCNY during checkout (in the remarks box or over the phone) can also get free drinks with their order. Wew.
This sponsored article by Stamford Catering allowed this writer to celebrate Chinese New Year with her colleagues in advance.
Top images via Melanie Lim
If you like what you read, follow us on Facebook, Instagram, Twitter and Telegram to get the latest updates.