On first impression, Ruvena Wee, (20), a Business Management undergraduate at Nanyang Technological University, may seem like your typical university student.
She listens to Chinese songs when she feels down, and is an avid anime and manga reader. To destress, she unwinds with sports and video games like Overwatch and Mobile Legends.
Yet within her burns a rare passion.
While pursuing a Diploma in Hotel & Hospitality Management at Republic Polytechnic (RP), Wee served as Vice President of the Student Council and led 21 councillors to bring awareness about societal discrimination and to promote student inclusion in the RP community.
On the academic front, Wee clinched numerous awards such as the RP Scholarship and the Director's Roll of Honours. Her team also emerged champions in a Global Market Study Competition.
While Wee might not consider herself an overachiever, she sees herself as someone who is ready to explore and face any challenge that may come her way.
Here's her story.
A career of serving others
Wee proudly tells me that it was always her dream to pursue a career where she could serve others.
After her O-Levels, she initially considered pursuing a career as a teacher or a counsellor.
However, during her experience as a part-time cinema attendant, she found it meaningful and enjoyable being a service staff member. Wee seriously considered a career in the service industry, and wanted to work in a challenging environment where she could deliver exceptional service to her customers.
Many pieces fell into place after that.
"At that time, I was informed that RP offered hospitality courses and attended their open house. All of my questions were answered by the (very accommodating) seniors. That's when I realised this diploma was something I wanted to pursue further and I enrolled in RP as a result," Wee recalls.
Oddly enough, Wee didn't envision herself running for Student Council in RP until a lecturer contacted her about becoming a Council member in Year 2.
To her, getting into Student Council was a way to network with students from other programmes.
She later saw its potential for influence and change as the vice president of the council.
"...I thought I could make some actual changes to the school and be the voice of the voiceless."
Advocacy and inclusion
Wee's first major project was an initiative designed to promote student inclusion, aptly named the Inclusion Project.
Due to Covid-19 restrictions, the event was shifted online, and the team developed a podcast that discussed topics such as gender discrimination and mental health.
The podcast also addressed questions from RP's student body about these sensitive issues, and it was a challenging yet rewarding experience for Wee and her team.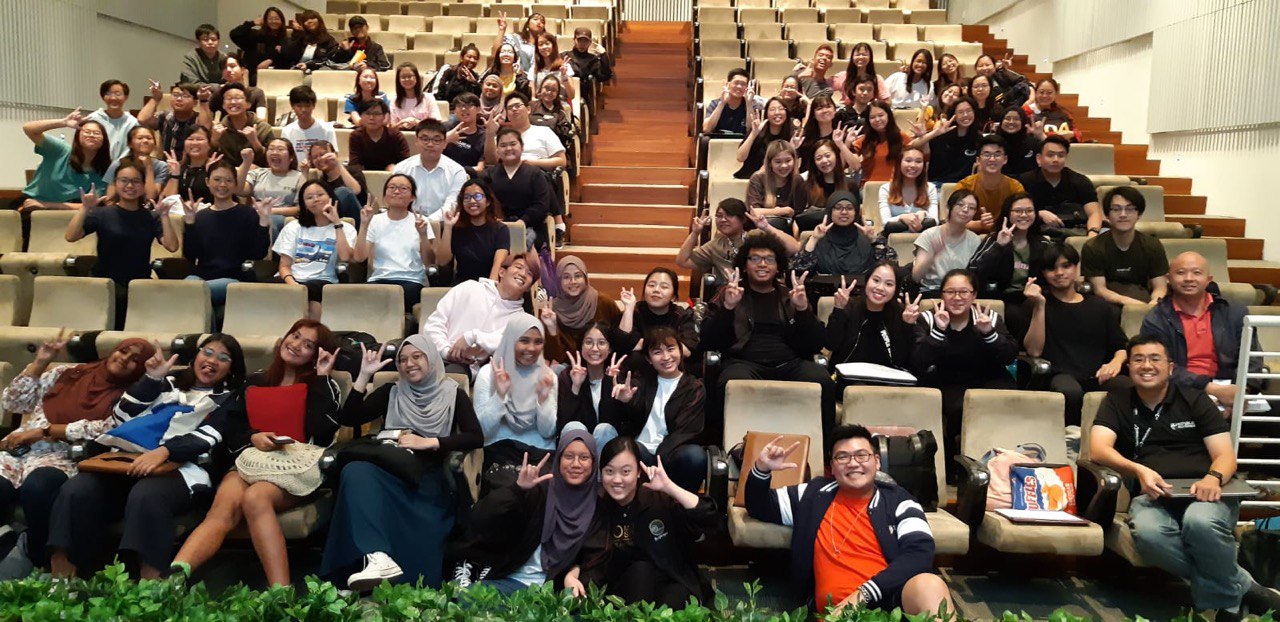 To Wee, discrimination is the result of a lack of empathy and understanding.
Her view is that there is a lot of casual discrimination happening in our society which many don't take seriously, or are reluctant to act upon. These could be as "innocent" as off-hand racist or sexist comments made in social groups. Even if they were not intended to bully or harass, these comments can fuel prejudice and discrimination.
The solution?
Empowering students with a greater knowledge of gender, race, mental health and disability issues, so they can act differently.
Wee applies this principle of empowerment in her own life too.
In her first year in RP, she joined RP's Deaf-ining Interest Group, which empowers students to engage with the deaf community.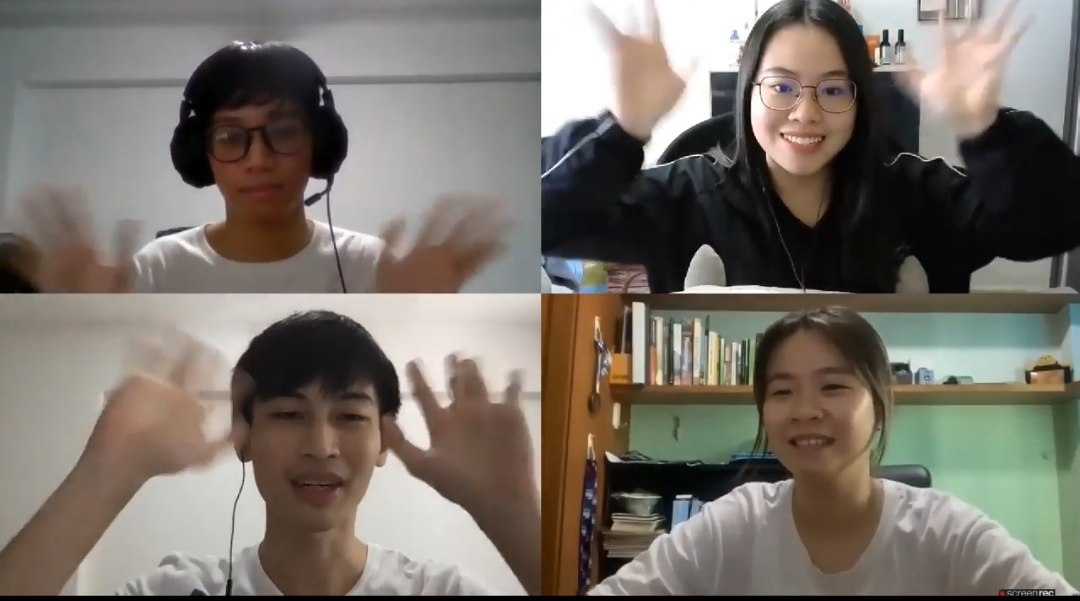 As a member, Ruvena learnt sign language and performed song signings for the hearing impaired.
"I wanted to participate in a co-curricular activity where I can help others. By learning the basics of sign language, I can at least begin to understand the plight of the Deaf community."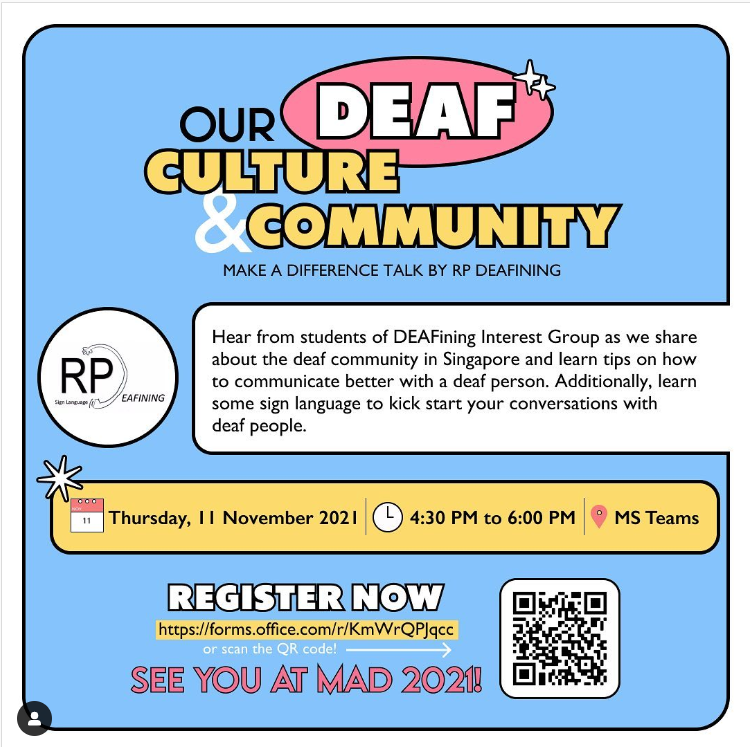 Following this, Wee was given the opportunity to lead a second project, Share-a-Smile.
The purpose of this project was to establish a thanking initiative for lower-income workers in RP, including cleaners, gardeners, technicians, and others.
Wee's team initially wanted to implement ideas such as job shadowing videos to show students how hard they worked, and sitting down to have a meal and conversation with the workers.
Due to Covid-19 restrictions, the team made an appreciation video instead, giving the workers hand-crafted goodie bags and personalised letters.
"In addition to being one of the most fruitful and memorable projects, it gave us the opportunity to recognise those who ensure the study environment is always conducive and clean."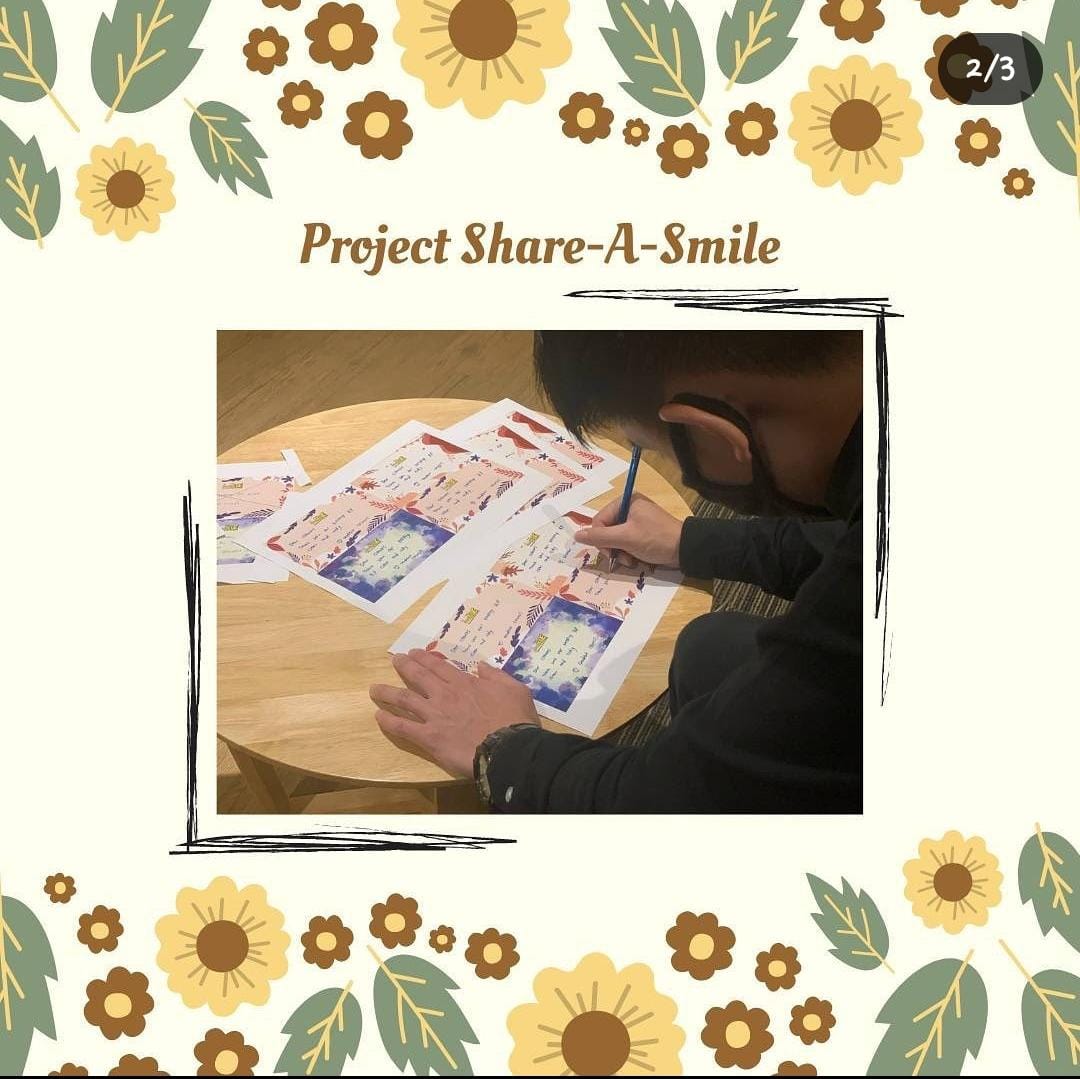 While Wee acknowledges that it is not easy to join and advocate in large groups and events about discrimination, she feels that everyone can play their part:
"Creating an inclusive environment of your own, eradicating misconceptions among your friends, and gaining knowledge can all help us build a more inclusive society. A single human action can have a significant ripple effect."
Pivoting to big data
Apart from her efforts to promote a more inclusive campus, one of the highlights of Wee's journey would definitely be entering the 2021 STR Global Market Study Competition.
It was a competition focusing on data analysis, where Wee and her team represented RP's School of Hospitality and delivered their presentation in front of a global team of judges.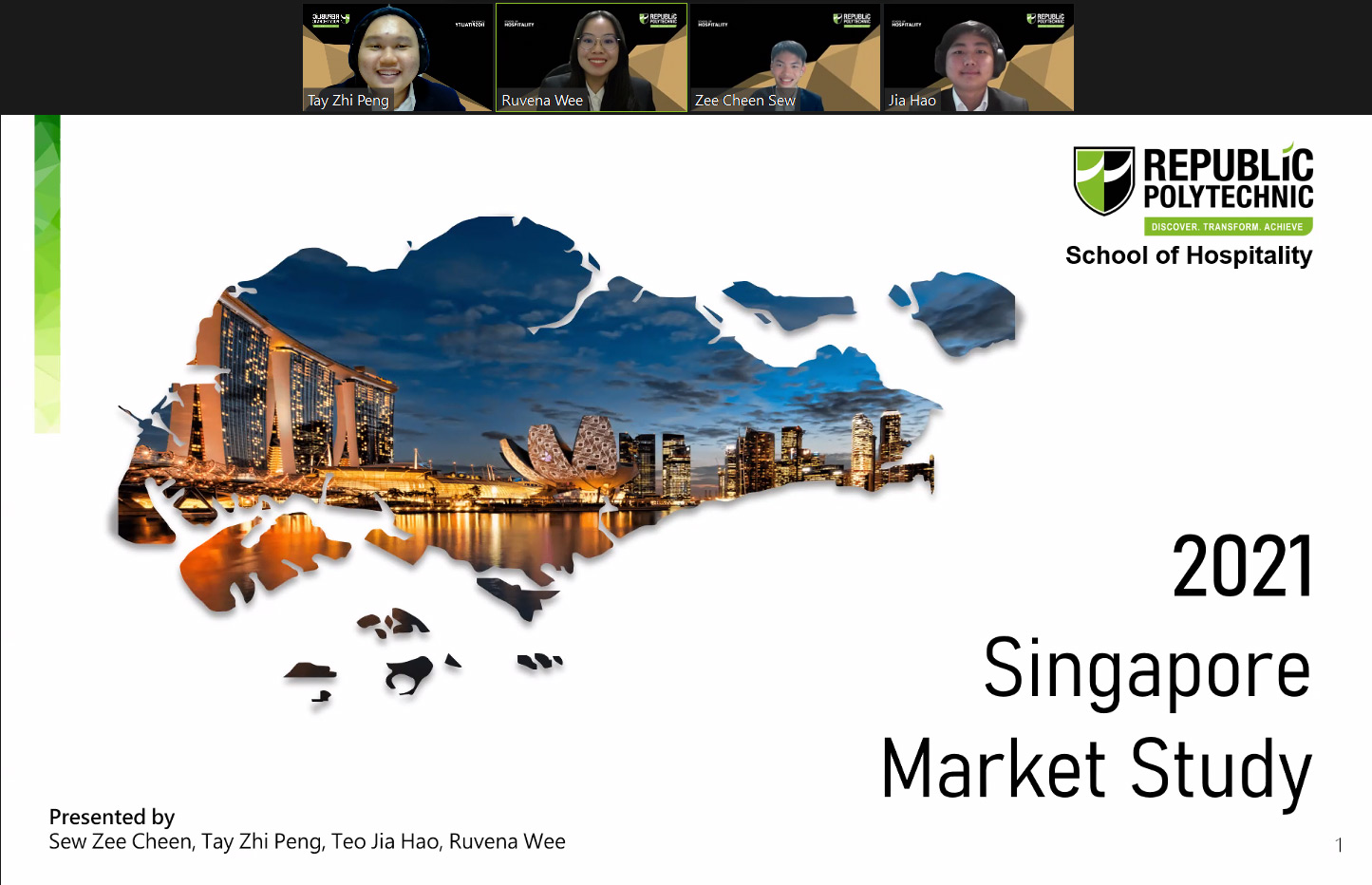 To Wee, it was curiosity that led her to sign up for the competition in the first place:
"The use of data has always intrigued me. When you have the ability to analyse data, you will have the ability to present concrete facts that are difficult to dispute, (but) I became curious about how people actually analyse data. It is an important skill in order to be successful in every industry."
Wee's experience working with the team was an eye-opener.
After all, she was still studying at the time, while most of her teammates were doing internships.
As a result of schedule differences, they usually met on the weekend and at odd times like 7am or 11pm.
Wee even had a teammate who attended their meetings on the train!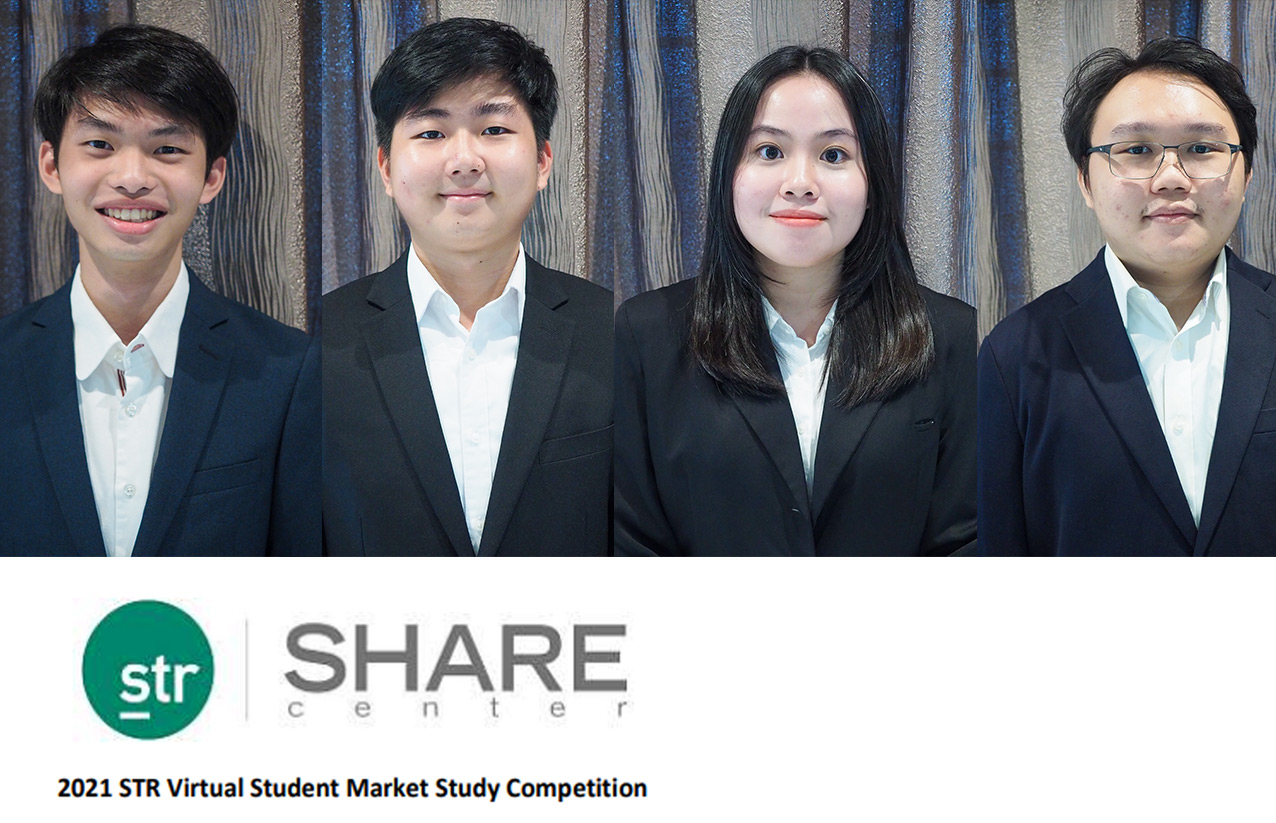 Despite the setbacks, Wee's team was undeterred.
Going into the competition, they were well-prepared, and her team performed exceptionally well during the final presentation.
Upon learning that they had been named champions, Wee was truly elated, and she attributes her success to the supporting cast:
"We managed to emerge champions because not only do we have a dedicated student team, but also lecturers who assisted us throughout the entire process. I believe the most important lesson from this competition is that teamwork is vital for success in life, and in anything else (we want to accomplish)."
The RP experience
Looking back on her time at RP, Wee views it as a journey of personal growth and development.
As an introvert, she has always felt apprehensive about speaking in front of large crowds and breaking out of her comfort zone.
Wee therefore appreciates the countless presentations she did as part of RP's Problem-based Learning approach, which helped in her growth as a person and a student:
"The skills I learned from RP helped me prepare for my university studies, (since university) is a digital environment, and pursuing a bachelor's degree in business requires many presentations and participation. RP's problem-based solving curriculum (helped to build my confidence as a person) and helped me adapt to university life more easily."
About the learning experience in RP, Wee shared that it was intensive but rewarding:
"(Daily work includes) quizzes, practice questions, participation, presentations, and reflection journals, (and) everyone loves and hates it. You would be a good fit for RP if you can put in (consistent daily work and clear your tasks a day at a time). To a certain extent, it prepares students for the working world."
The RP website provides more details on the holistic learning experience they provide. On top of classroom learning, RP students go on internships with leading organisations, collaborate on projects with industry leaders and compete in national or international competitions.
Wee also has glowing praise for her teachers:
"The teachers here are very nice and approachable, and are always willing to help. Contact them if you wish to improve and seek opportunities."
And to secondary school students wondering what's next in their education, Wee has the following advice:
"Don't judge a school based on its cut-off point or rumours, just like we shouldn't judge a book by its cover. Open houses are a good way to interact with seniors and lecturers, so you can (make a better choice). Don't worry if you didn't get your first choice, because pursuing a diploma (teaches you) soft skills that benefit any career."
Find more information about Republic Polytechnic's courses here. RP is offering two new courses: Diploma in Tourism Management with Technology (R64) and Common Arts, Design and Media Programme (R65).
You can also attend Republic Polytechnic's upcoming Open House from Jan. 5 to 7, 2023 to learn more about their courses, culture, activities, opportunities and the "vibe".
Click here to sign up.
This is a sponsored article by Republic Polytechnic.
If you like what you read, follow us on Facebook, Instagram, Twitter and Telegram to get the latest updates.