Do you think you can be a food delivery rider?
Regardless if you think you can or can't, foodpanda is inviting everyone to get a taste of a rider's experience.
Guests also stand a chance to win prizes and merchandise by playing games at the week-long "pandatour" event from Jan. 30 to Feb. 5 at Bugis Junction.
Games to test your skills
"Ride the Nation" game
Test your delivery skills with the "Ride the Nation" game.
At this station, hop on a stationary bike and start pedalling "around Singapore" while carrying a rider's backpack.
As you cycle, a map of Singapore will light up, showing you the distance you've covered.
The goal is to complete the entire map in 12 seconds to win prizes.
Trivia
There will also be a trivia section where you can put yourself to the test on foodpanda riders.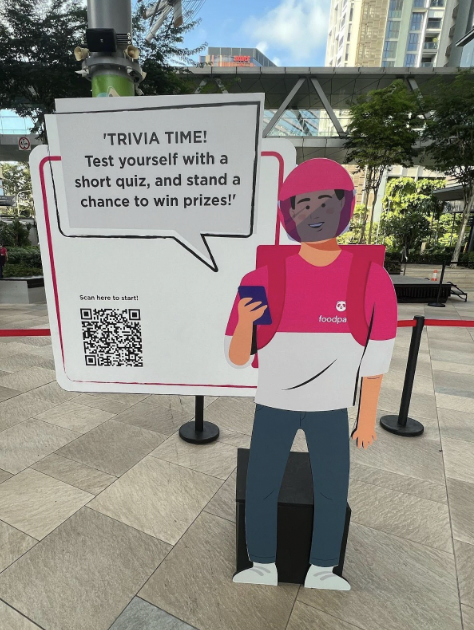 Correctly answer nine out of 10 questions and win foodpanda and Pau-Pau merchandise, including Pau-Pau poker cards.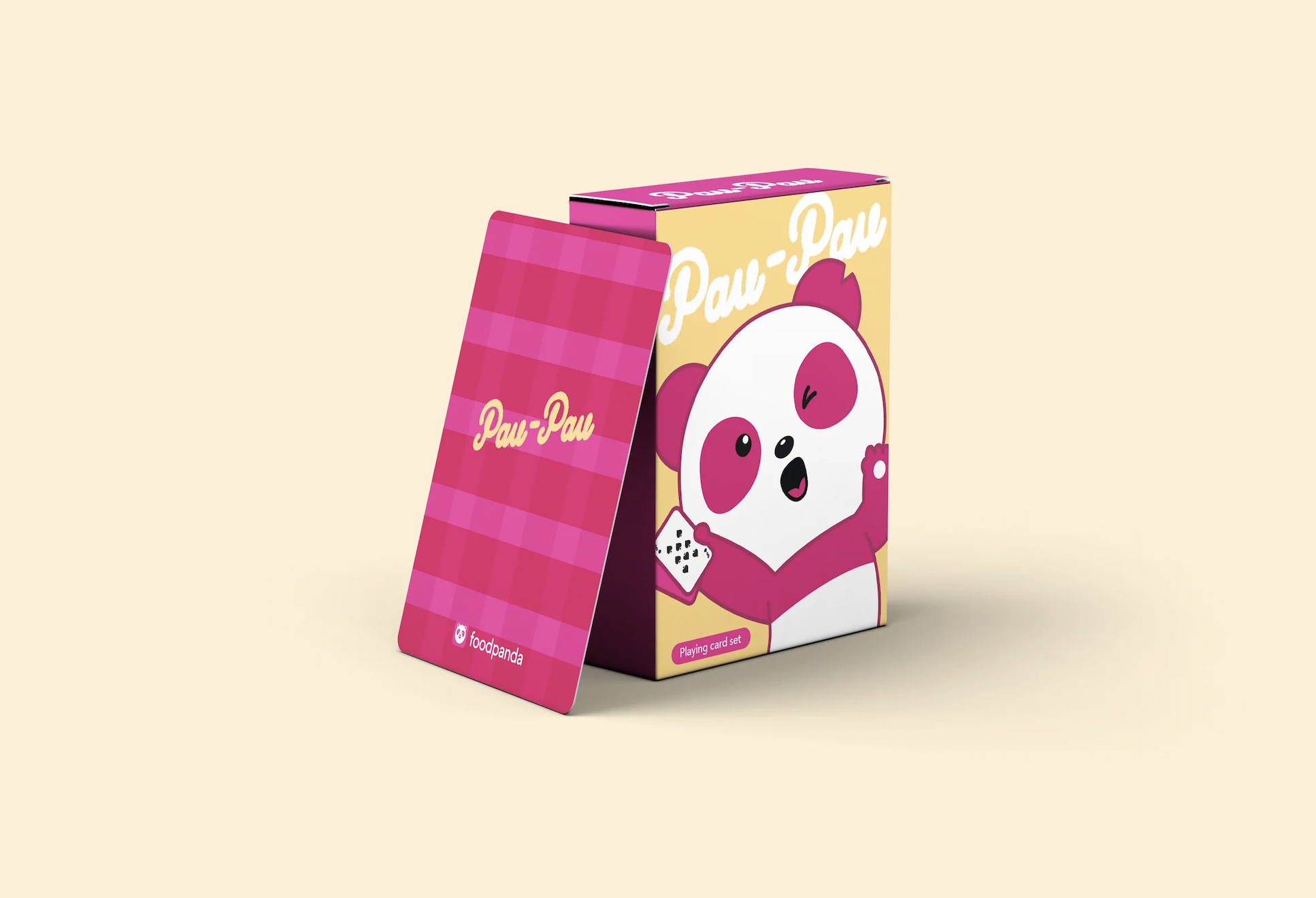 All you have to do is scan the QR code on the standee, which will link you to the quiz.
Week-long event with free goodies
Various giveaways will be happening at the "pandatour" event as well.
From Monday to Sunday, attendees will be able to receive foodpanda and pandamart discount vouchers.
And on Friday to Sunday, from 10:30am to 9:30pm, staff at the event will be giving away free LiHo drinks when they play and win at the trivia game.
Something ~special~ will also be happening on Sunday at 2pm and 6pm, so make sure to be there.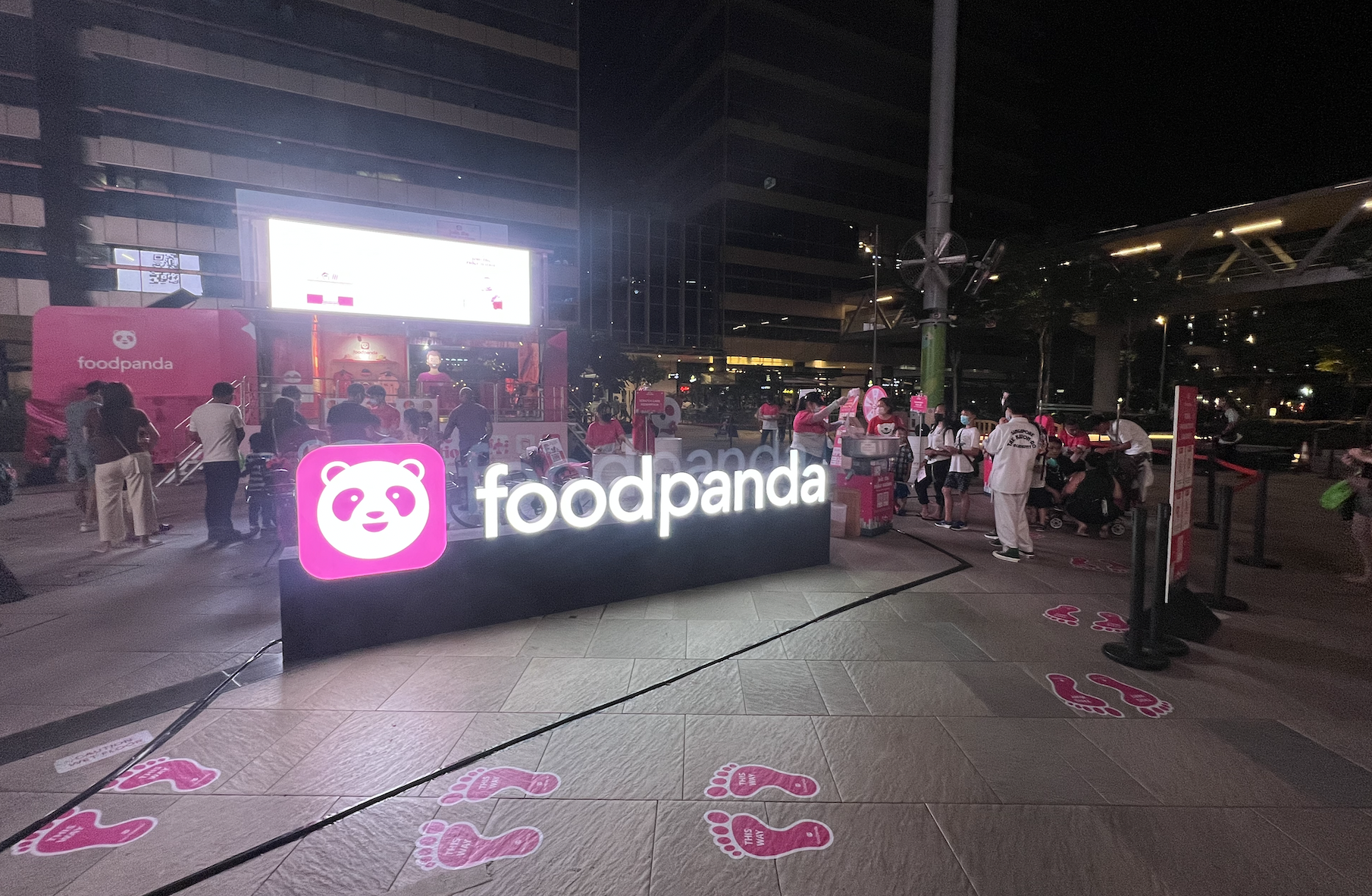 If you're interested in finding out more about what it takes to be a rider, how to be a rider and why you should be a rider, there will be a couple of foodpanda managers at the event to answer any questions.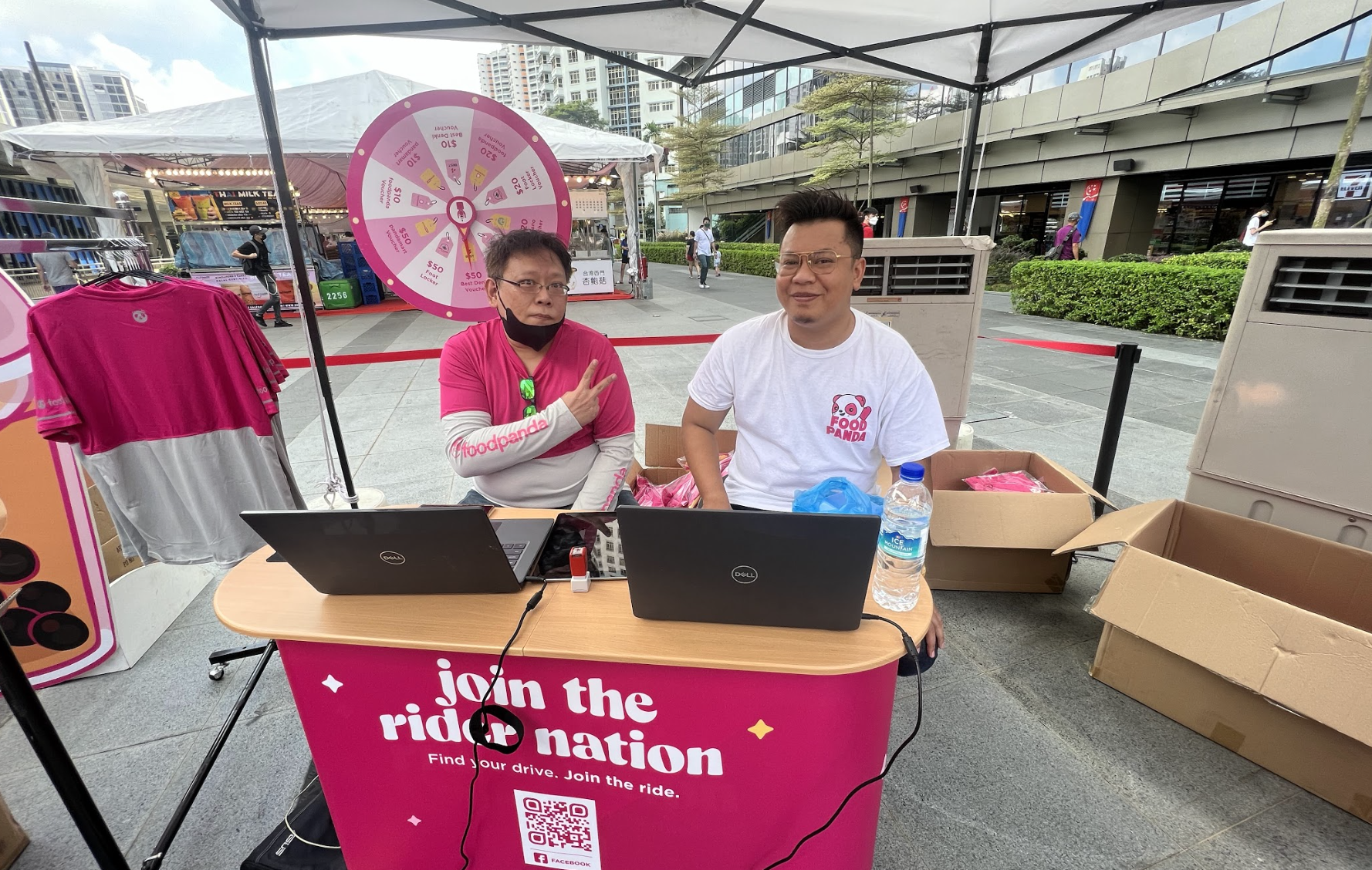 They'll be able to inform you on different perks, flexibility, insurance, and rewards you'll receive on the job.
On top of that, foodpanda is providing a free six-month data-only plan when you join them, so you'll be equipped with the data you need on shifts.
And when you onboard as a rider at the booth, you'll get to spin a wheel to win vouchers and prizes from stores like footlocker, foodpanda, pandamart, Nike and Ikea and Decathlon.
pandatour event
Timing: Monday to Thursday (11:30am to 9pm), Friday to Sunday (10:30am to 9:30pm)
Location: Bugis Junction, outside sharetea and near the fountain area.
This sponsored article by foodpanda made the writer curious if she has what it takes to be a rider.
All images via foodpanda.
If you like what you read, follow us on Facebook, Instagram, Twitter and Telegram to get the latest updates.