Is Tony Stark a mechanical or electrical engineer? 
For the record, the graphic novels have him defined as the latter, although Stark seems to be excellent in all engineering disciplines. 
And of course, is a genius to boot.
What most of us know about engineering though, is that it is a wide field comprising different specialisations — with mechanical, civil, electrical and chemical being the four main types. 
But what about electro-mechanical engineering (yes, it is an actual course of study)?
If you guessed that it's a cross between electrical and mechanical engineering, you wouldn't be wrong. 
One way to understand it, shared Sarina Tajudin, Senior Engineer at PSB Academy's School of Engineering and Technology (SET), is that electro-mechanical engineers use electrical engineering concepts in mechanical systems. 
"Electro-mechanical engineering is an advanced branch of engineering which fuses concepts of electrical and mechanical engineering. It involves working with electrical equipment and mechanical systems as a whole system."
It is not to be confused with mechatronics, which involves the use of microchips which are programmed to perform different tasks.
"I think it is safe to say, mechatronics is some sort of a concentration of electro-mechanical engineering," added Sarina, who oversees PSB Academy's multiple engineering lab facilities.
Skills applicable to a wide range of engineering jobs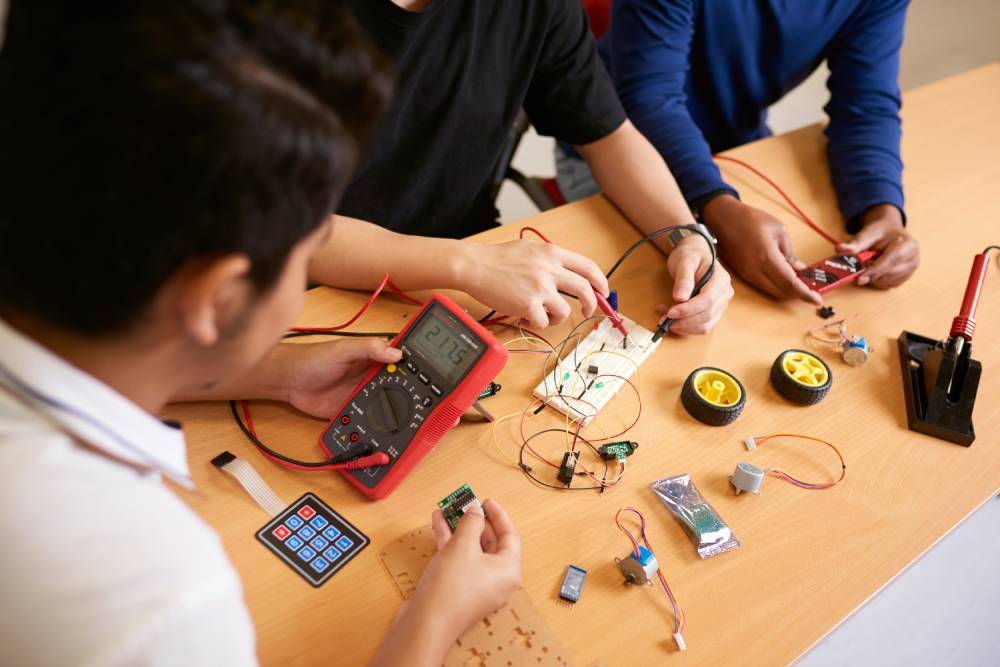 With its broader scope, the range of real-world applications for those who specialise in electro-mechanical engineering is also wider, allowing students to develop an understanding of the principles underpinning both mechanical and electrical and electronic engineering.
The electro-mechanical engineering course is one of several engineering courses that is offered by Coventry University through PSB Academy in Singapore.
Sarina leads the lab team at PSB Academy, ensuring a conducive environment for students to hone their skills and work on projects with practical industry relevance. 
"Graduates will acquire knowledge across multiple engineering disciplines, enabling them to seek opportunities in a range of engineering sectors," she shared.
"As the electro-mechanical engineering course "covers both bases", as one might call it, successfully completing the degree allows graduates to pursue a range of career options in different engineering industries," said Sarina.
Best of both worlds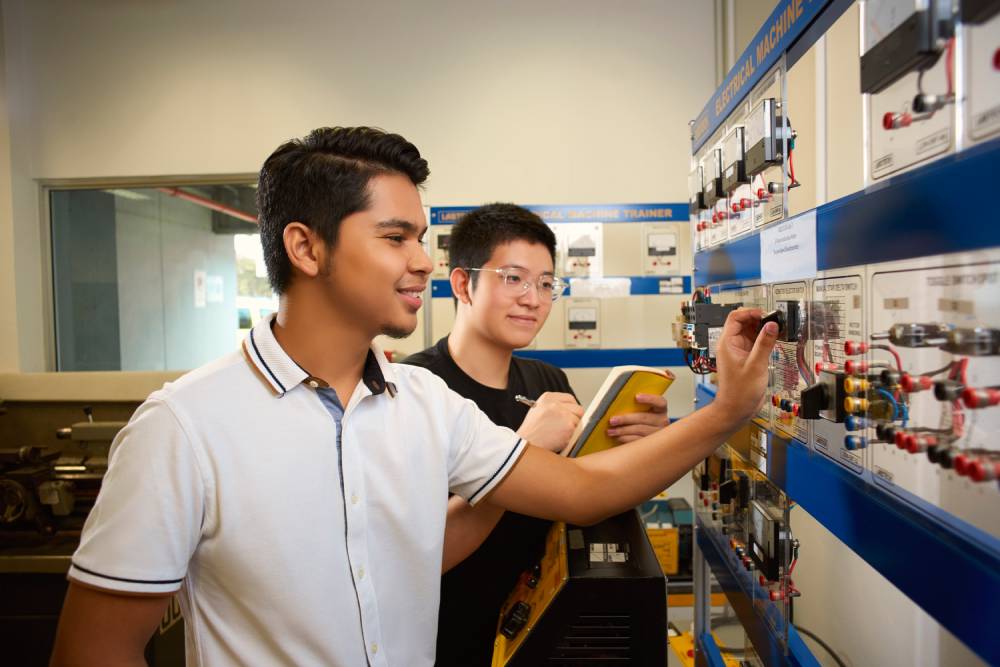 Lim Chong Lye, Programme Leader, Mechanical Engineering and a senior lecturer at the same faculty, agreed. 
He shared more about the course for prospective students who may be on the fence about which specialisation to go for. 
"Electro-mechanical engineers have an edge over their electrical counterparts as they will have the expertise in both domains, which is crucial in today's world where everything is interconnected in systems. If you are someone who likes to conceptualise and innovate systems, this is a suitable option for you," said Lim.
The course offered by Coventry University offers a variety of teaching styles to suit the needs of all students.
In addition to physical lectures, workshops and group work, there is a blended learning approach, including online lessons and resources for self-study. 
And unlike conventional academic journeys, there are no end-of-year exams. 
Instead, learning is assessed through coursework and phase tests.
Lim, who has had over a decade of teaching experience at the undergraduate level, shared how some of his former students have gone on to work in the oil and gas, marine and semiconductor industries.
Providing solutions to real-world problems in an engineering context is key.
"Upon graduation, students would be able to solve simple, practical problems and also debate alternative sustainable solutions.
They would possess practical and transferable skills to enhance their long-term employability, or if they wish, to progress to specialist, postgraduate study."
Click here to find out more about the Bachelor of Engineering with Honours in Electro-Mechanical Engineering offered at PSB Academy.
This is a sponsored article by PSB Academy.
If you like what you read, follow us on Facebook, Instagram, Twitter and Telegram to get the latest updates.