Many young people look to emerging startups and fintech companies as places where they can have a sense of excitement at work, from learning and trying new things.
In contrast, banks are seen as "safe" options, said Shee Tse Koon, the Group Executive and Country Head of DBS Singapore.
DBS has been named Asia's Safest Bank for 14 years, and while that's a commendable title, it does not help as some conclude that a "big and safe" company must be a "boring" one.
"But, we're hardly boring," Shee quipped.
He said that despite being an established company, the 54-year-old bank looks at how start-ups like Google, Apple and Netflix operate and reflects on how they can be a "33,000 people start-up" — referring to the bank's current headcount across 19 markets globally.
28 years in the industry
Shee has worked in the banking industry since graduating from university in 1994 and joining DBS in 2016.
But, going into the banking world wasn't always a part of his plan. Growing up, Shee wanted to be a lawyer and maybe even a doctor.
It was when he traded biology for economics during his A Levels that his path changed.
"I really liked economics. So interestingly, in Junior College, I thought: Let's not be a doctor or a lawyer anymore. Let's think about something in a more commercial economics space."
His interest in the topic grew, and he continued to pursue it at the National University of Singapore as his undergraduate degree.
"So I thought about pursuing economics and perhaps becoming an academic."
But right before graduation, he attended career talks in school where multiple banks were promoting their graduate programmes.
Seeing how Singapore was building itself to be a world-class financial hub, Shee remembered thinking that banks were a "vibrant" place to work.
He saw the opportunity, decided to try it out and has been in the sector ever since.
Shee started his banking journey at a corporate banking management training programme.
A key requirement for his role was to understand different policies and banking products and services to assist his customers.
But the self-proclaimed "curious learner" said one thing he appreciated was the knowledge that he gathered beyond his job scope.
"What was very interesting for me was to be exposed to different industries because, amongst my clientele, people were trading sugar, rice, and metals," he said.
Clients would share about their respective industries, from different types of rice they carried to different types of timber and how they're planning to use it – which he found fascinating.
Banks play an intermediary role in facilitating transitions and the movement of capital, the economics student explained.
But more importantly, banks could "reach real people, real businesses and real communities," he said.
"And that is one of the things that kept me going".
"I think that's the real underlying soul of banking," Shee said.
Younger employees
Finding purpose in his job is something Shee's passionate about, and he sees the new generation of bankers looking out for this as well.
"They do not want to be boxed in, just sit at a desk and do one thing. They want to be able to connect the dots, they want to be able to connect with people, they want to be able to make make a difference," Shee said about young employees these days.
He was particularly excited about the Skill Enhancement Education & Development (SEED) scheme, a 24-month graduate programme to hire technologists.
One of the reasons was it has a somewhat unusual hiring process; It challenges applicants in a virtual hackathon organised by the bank.
And those who joined DBS eventually would work in DBS PayLah! and blockchain initiatives, making a direct impact on real customers, including their loved ones and close friends.
"Digitalisation was a huge change," Shee said, highlighting how 9 in 10 bank transactions are digital now.
Between March and July 2020, the number of DBS digital banking customers rose by more than 200,000. That included a threefold rise in the number of digital customers over the age of 62 – becoming a huge part of everyday life in Singapore.
Aside from highlighting the bank's approach to finding purpose in their work, Shee has also been able to connect with younger co-workers through SEED.
Recalling a recent dinner where he caught up with younger colleagues from SEED, he came to learn that a number of them did not have tech backgrounds, but had instead studied in fields like industrial engineering, economics, and building management.
Although hiring for SEED doesn't scrutinise individuals' backgrounds, he pointed out that it was a "very bold" move of pursuing the technology programme despite not having any related experience.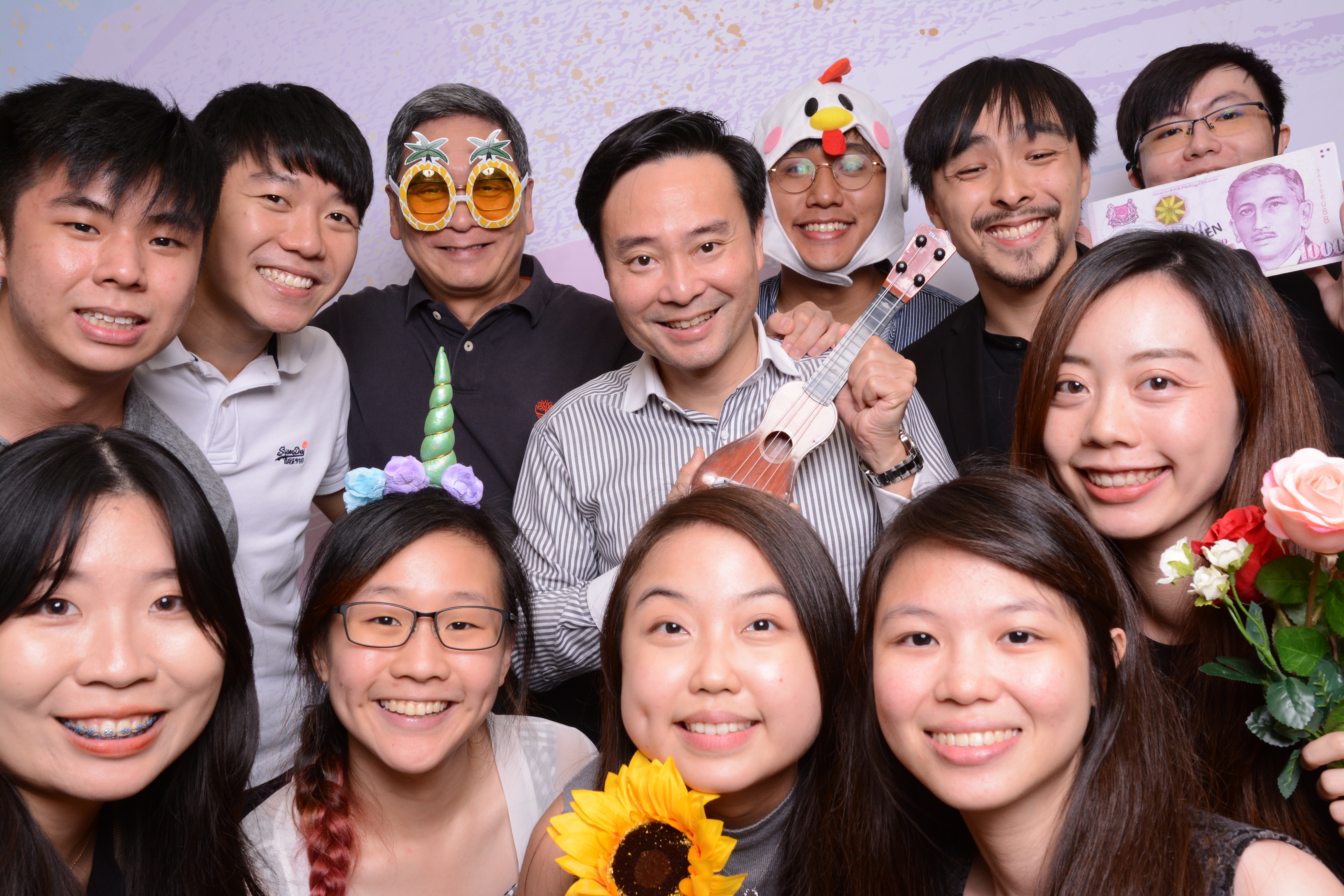 Exposure and opportunities to grow
When Shee was a young banker, Shee raised his hand at opportunities to travel to different countries or to work on new projects.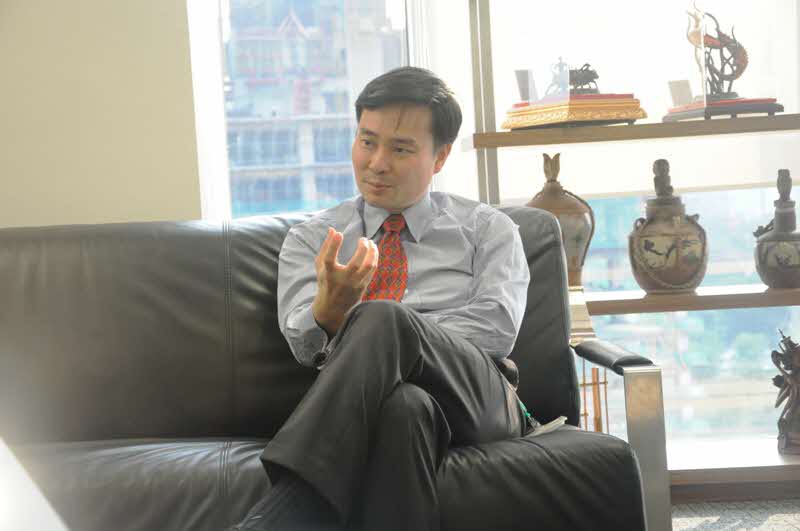 He moved around from London to South Africa, India and Hong Kong over the years.
But what he saw as exposure and an opportunity not to be missed was seen by his seniors as something "very un-Singaporean".
"You're one of those who are willing to travel to India and Africa. Do this and do that," his older colleagues observed of him, pointing out that most other colleagues would prefer not to take up such roles.
These opportunities, however, are what young employees are looking for today, Shee mused.
In cases when they want to explore different paths, managers are meant to encourage them to follow their instincts — "I think you need this exposure, I think you need this education," is the operating phrase, Shee explained.
DBS caters to such desires with the "two by two" policy where young employees can speak to their managers after two years and ask to be transferred to a new area in the bank.
This encourages internal mobility while allowing employees to try new designations and even travel abroad.
"Retail bankers move to institutional banking, (those in) technology have moved into business, and operations move to business and even back to operations," explained Shee.
More recently, DBS also rolled out a new career development platform — "iGrow" — which taps into AI and machine learning to provide personalised career advisory services for employees to identify their career aspirations, map the skills needed and recommend new career opportunities in the bank.
The platform also pairs employees with new roles that can help them advance to the next stage of their careers and find what drives them.
Experimental mindset
Younger employees want to "connect the dots". To do that, they'll need to think out of the box and experiment – a mindset that has been infused into the bank's work culture over the years.
"We have an innovation team, but we always joke and say our innovation team does not innovate. They actually facilitate innovation, because innovation happens in every single unit."
These days, DBS tapped into emerging technologies such as blockchain and artificial intelligence (AI).
Tools like DBS NAV Planner, a digital advisory solution that is powered by over 100 AI models, help customers with financial planning, retirement planning, and investing digitally.
Crowned the World's Best Digital Bank in 2021, DBS was hailed by Euromoney as an organisation that "never stops innovating and finding creative digital solutions to problems".
And it was again named the World's Best Bank 2022 for the fifth year running by US-based financial publication Global Finance.
Such awards, Shee elaborated, took into account not just customer-facing aspects, but internal processes as well.
"When they looked inside the organisation, they saw that even in our support functions, we transformed ourselves and became very digital."
One example is the "iGrow" system mentioned earlier which relies on artificial intelligence (AI).
The future of work
"When I started banking, there weren't even emails, people were still writing physical memos."
Back in the day, banks were much more conservative. One example was the strict dress code employees had to adhere to.
"(People would say) 'You're a banker, you have to be in a shirt and tie'," Shee recalled.
Yet over the years, banks have learned to be more flexible, enabled by both changes in mindset and in policy, he said.
Now, depending on what they have on that day, bankers can just dress smart – a polo shirt, buttoned pants and sneakers – instead of wearing a suit and tie with dress shoes.
"Let's not even talk about the actual banking service," Shee added, referencing the cumbersome nature — by today's standards — of banking technology in days gone past.
"We didn't have laptops, I can remember. We all had desktops. So if you need to bring work home — oh no, there's just this one laptop that everybody fights for," Shee said.
However, since the 90s, much has changed, including the bank's technological capabilities.
"One of the things I will say hasn't really changed is the fact that we need to learn and innovate continuously," said Shee, reflecting on his 28 years in the banking industry.
This, Shee said, is the reason he's stayed in the industry for such a long time and he hopes that DBS can come to encompass that same entrepreneurial spirit found in start-ups.
To continue encouraging innovation and providing employees with opportunities to learn and grow within the bank and become a "33,000 person start-up".
"There continue to be things that change and evolve, right? How does it make me feel? I can say I feel very, very, very excited."
This article was brought to you by DBS.
Quotes edited for clarity. All images via DBS.
If you like what you read, follow us on Facebook, Instagram, Twitter and Telegram to get the latest updates.