With gatherings and festivities back in full force this Chinese New Year (CNY), DBS has dialled up on their gifting alternatives to help customers enjoy a hassle-free celebration.
With DBS 'phygital' and digital gifts, those who prefer physical gifting can choose QR Gift cards (QR AngBaos) or send personalised digital well-wishes with an eGift (eAngBao).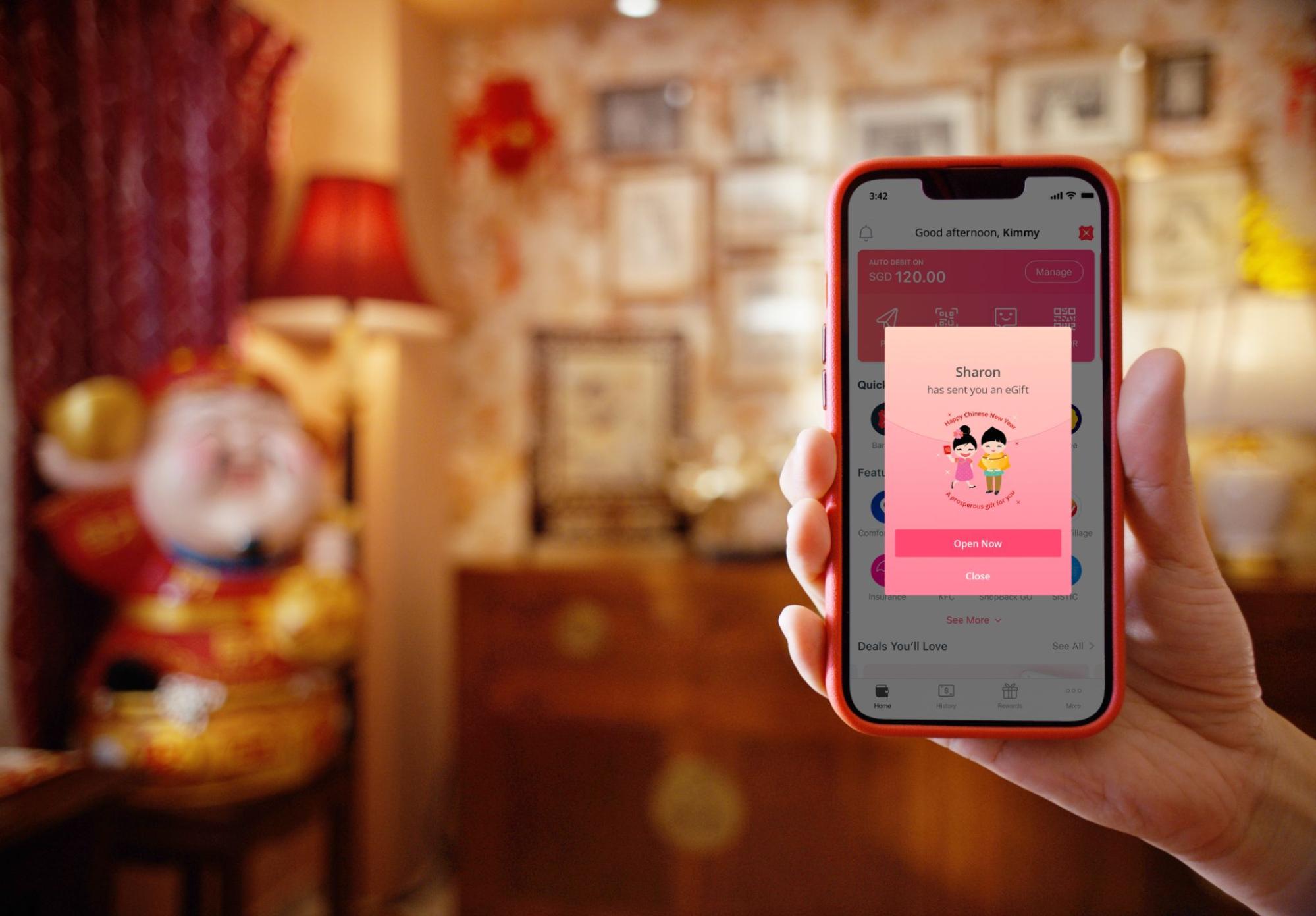 Customers can also go cashless and skip the queues for cash withdrawals.
What's more, those who want to celebrate CNY more sustainably can switch from using new notes to 'Fit-for-Gifting' notes (Fit notes), or even from traditional red packets that are hard to recycle to DBS' more eco-friendly gifting alternatives.
Here's a quick run through of what you can expect from DBS this Year of the Rabbit.
eAngBao or QR AngBao
With DBS QR AngBaos, customers are able to preserve the tradition of being able to physically give an AngBao.
DBS came up with a bulk loading feature where customers can load up to 10 QR AngBaos at a go, thus saving significant time and effort.
This year, customers also have more animated gifs to choose from on PayLah!: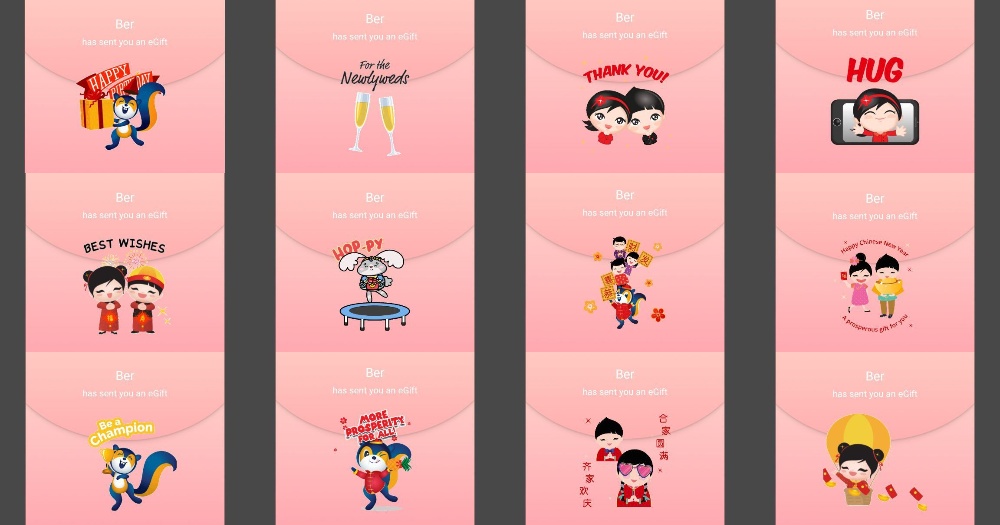 Besides this, recipients of QR AngBaos are not limited to using DBS PayLah! to redeem their money, so you don't have to worry that your family members and loved ones won't be able to redeem the funds if they don't have PayLah!.
As long as you have PayNow or PayNow-linked bank account, you can just scan and redeem funds from a QR AngBao and have the loaded value credited directly into your bank account.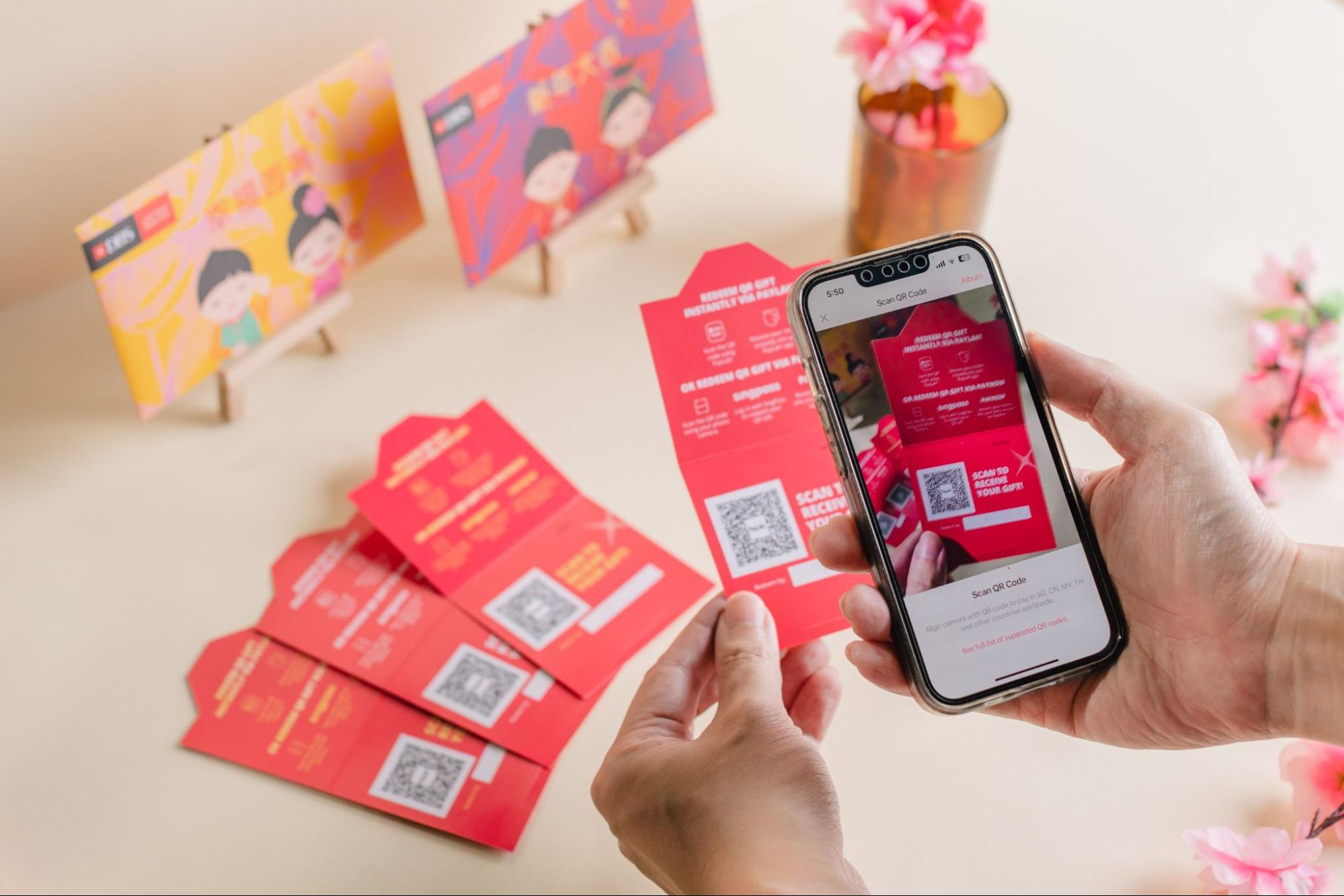 Should a card be misplaced, customers can simply cancel the gift cards via the PayLah! app.
This makes it a much safer option compared to cash AngBaos, where you can most probably say goodbye to your money forever if you misplace it.
Those who are more eco-conscious would also be glad to know that DBS' QR AngBaos are made of FSC certified paper and can be gifted on their own, without additional red packets.
In 2019, DBS pioneered a red packet recycling initiative to encourage customers to recycle their used and excess red packets, QR AngBao and mandarin orange carriers.
These recycling bins are available at DBS/POSB branches all year round where collected recyclables are then converted into paper pulp and mixed with other raw materials to create new paper products.
A guide on how to gift and receive the QR AngBao or eAngBao can be found here.
Customers can now collect DBS QR AngBaos for free at any DBS/POSB branch or pop-up ATMs, and all Sheng Siong outlets, while stocks last.
DBS QR Gift cards are also available year-round for gifting during other occasions, such as weddings and birthdays.
Stand a chance to win a Tesla Model 3 and earn cashback
To reward customers who choose to go green and switch to digital transactions or go cash-free, DBS will be giving away one Tesla Model 3 car to a lucky winner of the DBS Cashless Lucky Draw.
From Jan. 3 to Mar. 31, DBS/POSB customers will be able to earn lucky draw chances when they gift using DBS QR AngBao and DBS eAngBao, or make overseas transfers with DBS Remit.
50 additional bonus chances will be awarded to customers who do not make any cash withdrawals in the same calendar month.
Those with a DBS Multiplier account can also earn double the number of chances when they do not withdraw cash, as well as make qualifying DBS QR AngBao/eAngBao or DBS Remit transactions.
The lucky draw will be conducted on April 28, 2023.
More details can be found here. Terms and conditions apply.
Additionally, 1,000 eligible PayLah! users who obtain the highest transaction counts of DBS QR AngBao and eAngBao from Jan. 3 to Feb. 5 will stand to earn S$18 cashback.
More details can be found here.
First-time DBS Remit users can receive a S$12 cashback when they remit at least S$300 within the same calendar month with promo code NEWREMIT.
Find out more about DBS Remit here.
This sponsored article by DBS made this writer look forward to Chinese New Year.
Top image via DBS
If you like what you read, follow us on Facebook, Instagram, Twitter and Telegram to get the latest updates.