Chinese New Year is a time of joyous celebrations and catching up with relatives and friends.
For the past three years, celebrations were hampered by safe management measures due to the pandemic.
With group size restrictions lifted, CNY is back in full force this year.
However, before you dive into the festivities, there are a number of traditional CNY taboos and beliefs to remember, and it's all for the sake of starting the year right.
Symbolism plays a big part in these beliefs that date back hundreds of years.
With a year of success and failures hinging on what you do in 15 days, perhaps it is better to be safe than sorry.
Thankfully, the Singapore Chinese Cultural Centre has prepared a handy guide in the form of its Festive Fever microsite to help you navigate the cultural nuances of CNY.
If you need a memory refresh after the three long years of the pandemic, here are eight dos and don'ts for this CNY to have a bouncing good time in the Year of the Rabbit:
Do: settle your debts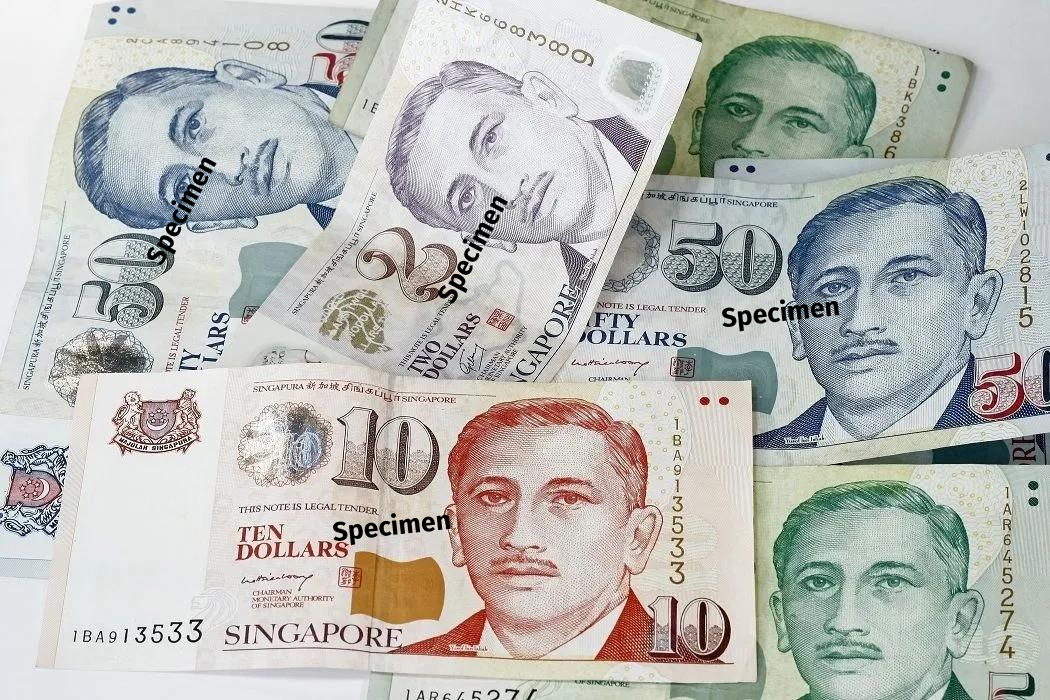 If you have not already noticed, wealth is a central theme in CNY tradition.
Starting the new year with outstanding debts is believed to be a sign of things to come for your pursestrings.
So, if you have any outstanding debts, now is the time to pay them.
The good news is this applies to everyone, which means it is also a good time to call in your debts.
Find it awkward to collect money from friends, family or colleagues? Just tell them it will be good fortune to part with their money!
Do: deposit your red packet earnings at these specific times
In Chinese culture, timing is everything.
There is an auspicious time to give birth, get married, and yes, even when to deposit your red packet money.
To multiply your wealth, the best time to put money in your bank is on a day known as li chun (hanyu pinyin).
The day marks the start of the first of 24 solar terms, according to Chinese astrology.
It is also the day where eggs can be perfectly balanced upright.
In 2023, li chun falls on Feb. 4.
Depending on your zodiac sign, you should head to the ATM at different times. Check out this chart for reference: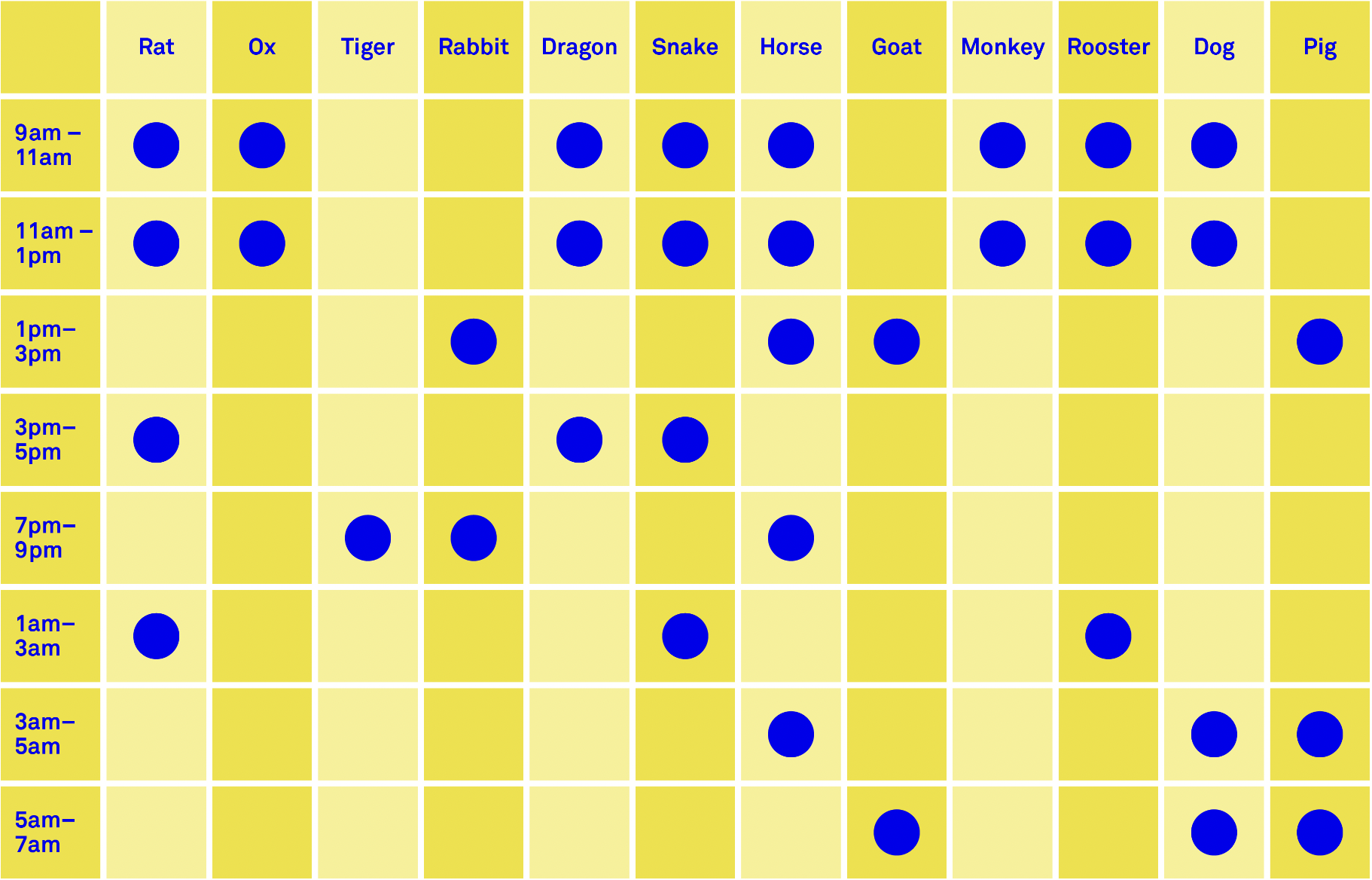 Do: fill your rice bucket to the brim
The rice bucket reflects a family's state of living, according to Chinese beliefs.
An empty rice jar signifies a tough year ahead, filled with scarcity.
A full one means a year of abundance.
So, don't just wish your relatives nián nián yǒu yú (which means year-round abundance). Make sure you find abundance in your own home too.
Do: be a filial child and stay up late on the first day of CNY
Getting food coma from all the food you had at reunion dinner?
Dozing off?
Want to go off to bed?
DON'T.
For one night in a year, your parents would want you to stay up late.
It is believed that staying past midnight on the first day of CNY will bless your parents with longevity.
P.S.: Before you go to bed, your parents are supposed to give you a red packet (also known as yā suì qián - a token sum of cash that serves as a symbolic blessing to ward off bad spirits) for good fortune.
So knock your socks off. Stay up late. Watch Stephen Chow's movies. Be filial.
Don't: eat congee or porridge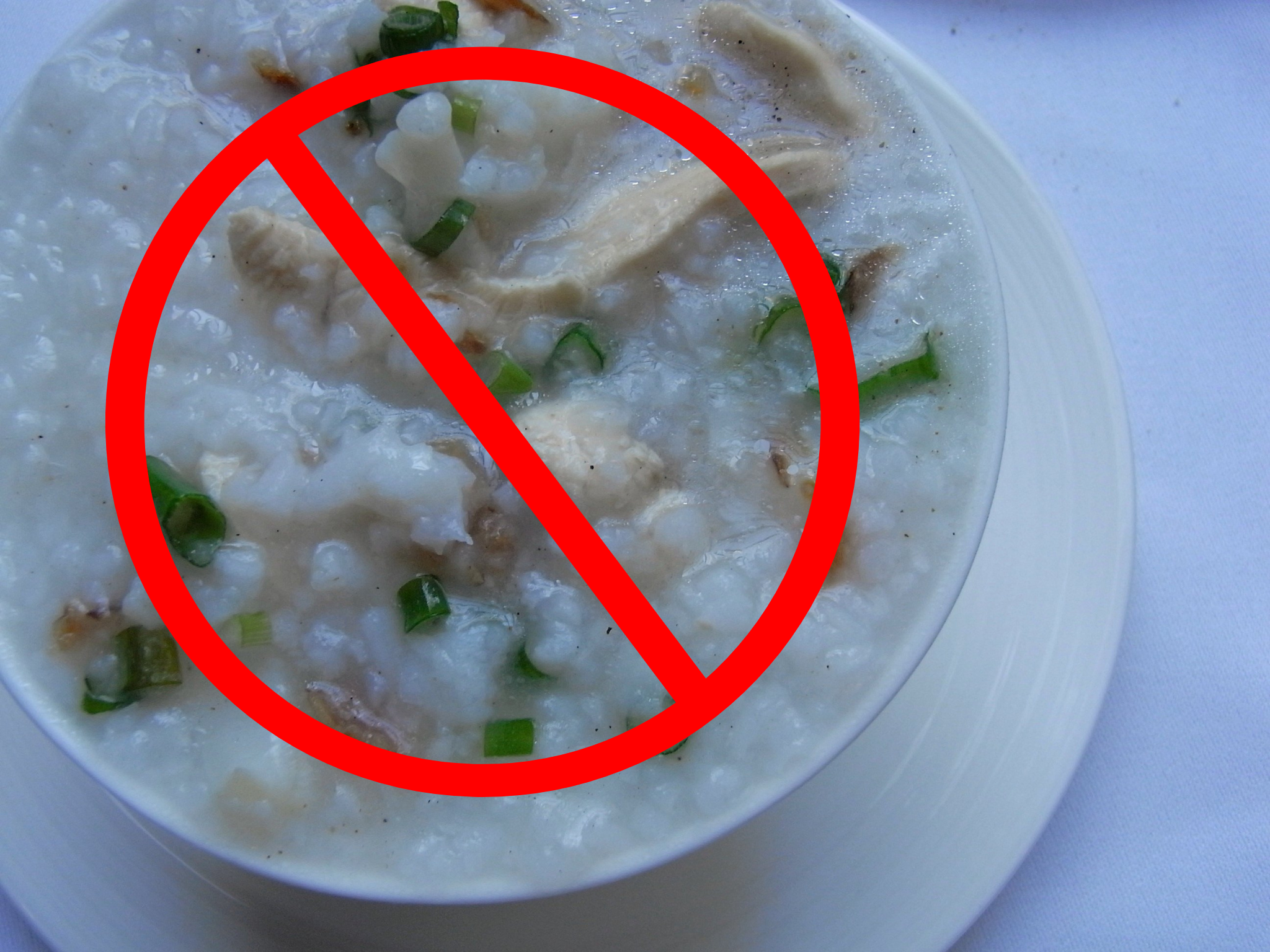 While a nice hearty bowl of congee or porridge can be nice when you are under the weather or when the weather is chilly, it is considered inauspicious to have it during the CNY period.
It is believed that historically, congee or porridge is only served during times of food shortage.
So, to have it during the CNY is a bad way to start the year, since it is considered a symbol of scarcity.
Have hotpot instead, unless you are sick and really need a bowl of porridge to stay nourished.
Don't: wash your clothes during the first two days of CNY
Laundry can be a chore.
Thankfully, traditional Chinese beliefs provide a reason to not do it during the first two days of CNY.
Why?
The first two days of the new year are traditionally believed to be the birthday of the water god.
To wash your clothes then is a sign of disrespect to the divine being.
What's more, water is typically considered a symbol of wealth in Chinese culture.
Rinsing and pouring away laundry water is as good as pouring away your wealth.
Don't: wake a sleeping person on first day of CNY
On the first day of CNY, if anyone in your family oversleeps, resist the temptation to give them a rude awakening.
The belief is that the one being woken up will be ordered to work non-stop for the rest of the year.
Essentially, you risk turning someone's year into a living nightmare if you do.
So, give people a break. Let them sleep!
Don't: just say 'gong xi fa cai' all the time
Here's a crucial tip to help you survive CNY visiting, especially for the younger ones whose Mother Tongue might be rusty, like mine.
Not sure of what else to say other than "gong xi fa cai"?
Don't fret. We got you.
To really spice up your greeting and bless your relatives to the moon, mix and match any combination of 4-character blessings with this greetings generator over at the Festive Fever website.
To bridge the language gap with the older folks and take it up a notch, try greeting in dialect.
BONUS! Do: try something new with these recipes
Not sure what to have for reunion dinner? Want to switch things up from the typical hot pot at reunion dinner?
Try your hand out this creative recipe and pair your hotpot reunion dinner with a serving of "Bak Kwa Fried Rice".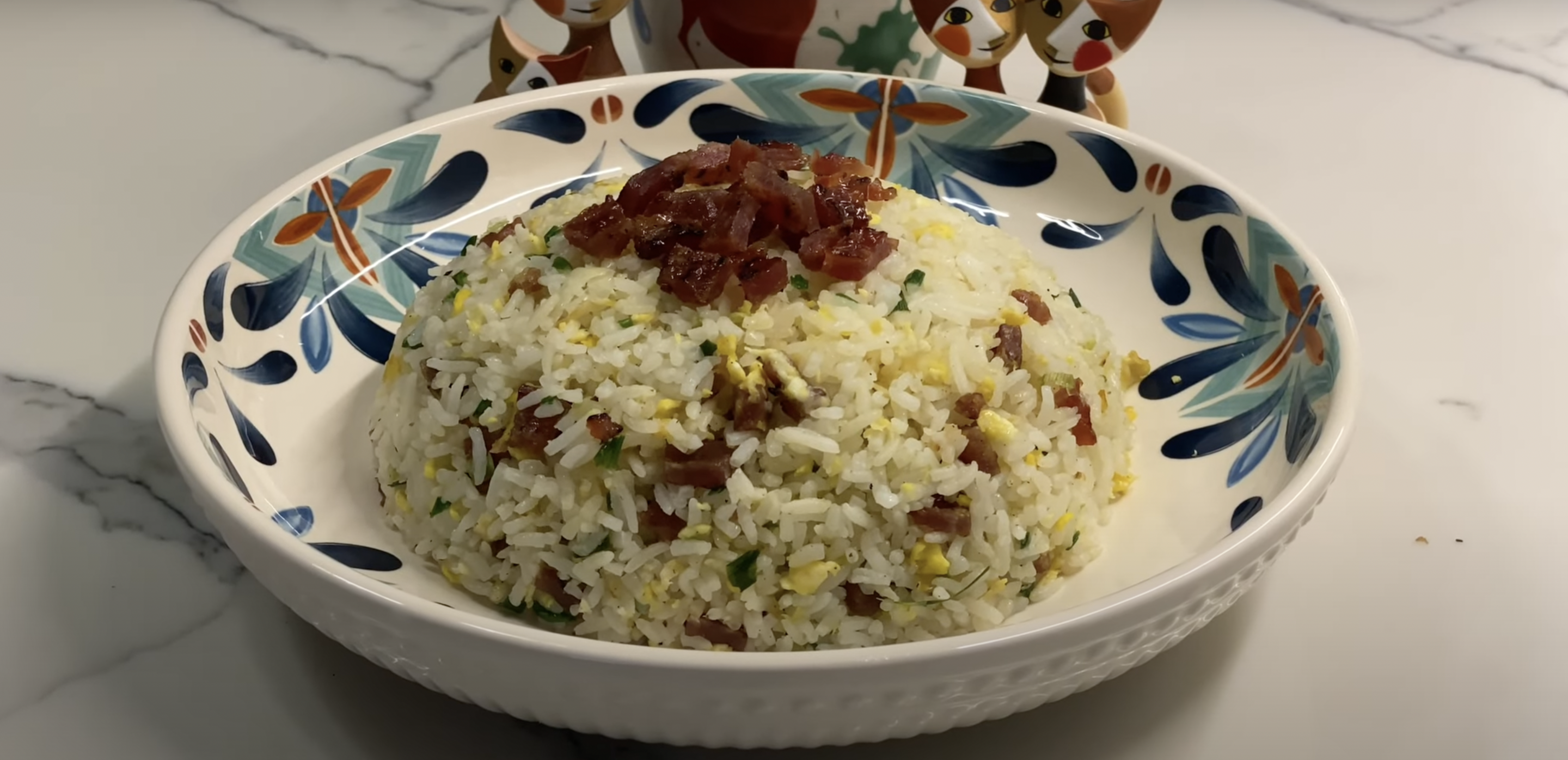 In just five simple steps, you can combine two things that everybody loves – bak kwa and the classic egg fried rice – into one dish that is sure to impress.
If not, you can also find inspiration for what to put inside your hot pot.
More you can do
To find out more about how CNY is celebrated in Singapore, things to do during the holidays and more nifty tricks to help you get through the coming festivities, you can head over to Festive Fever - a one-stop CNY guide prepared by the Singapore Chinese Cultural Centre (SCCC).
There, you can also find practical information like a family tree that tells you how to address different relatives, based on their place in the family. There are also pun-filled CNY greetings for the Year of the Rabbit.
Besides these tips and tricks, SCCC has also prepared an art installation exhibition and some digital goodies to share with you if you are staying at home.
Have some spare time between house visits? Catch the (Tu)gether Art Installation Exhibition by Fiona Koh and Warren Khong at the Singapore Chinese Cultural Centre Roof Garden.
The exhibition is open daily including public holidays from now till Mar. 31, from 10am to 10pm. Admissions is also free!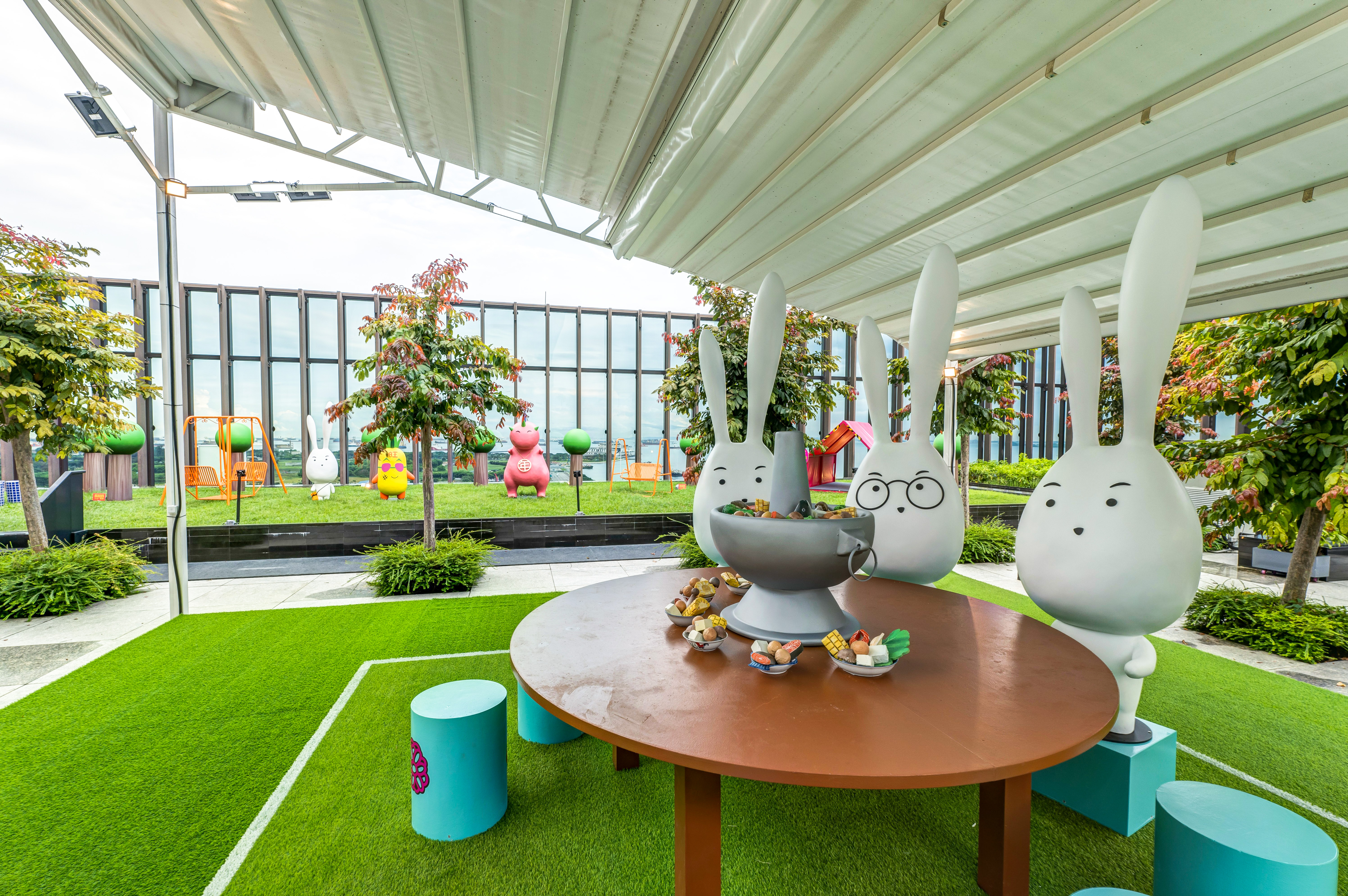 Don't forget to catch their special light and sound, where the rabbit mascots will be brought to life.
You can catch the show on Jan. 28, Feb. 25 and Mar. 25 from 7:30pm to 8:30pm.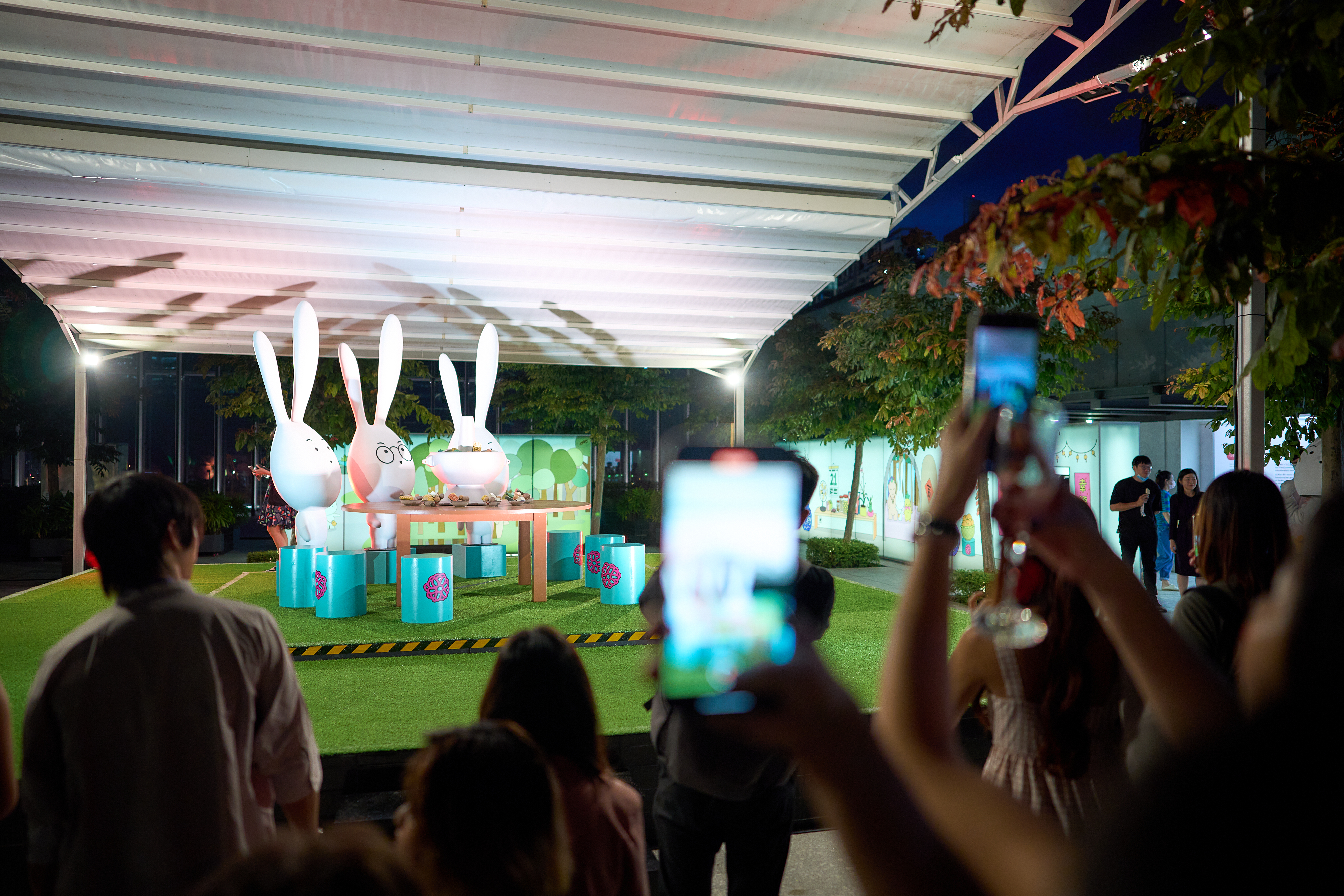 Want to spread the festive mood in your group chats? Download the adorable (Tu)gether sticker pack for WhatsApp and Telegram or wallpapers for your phone.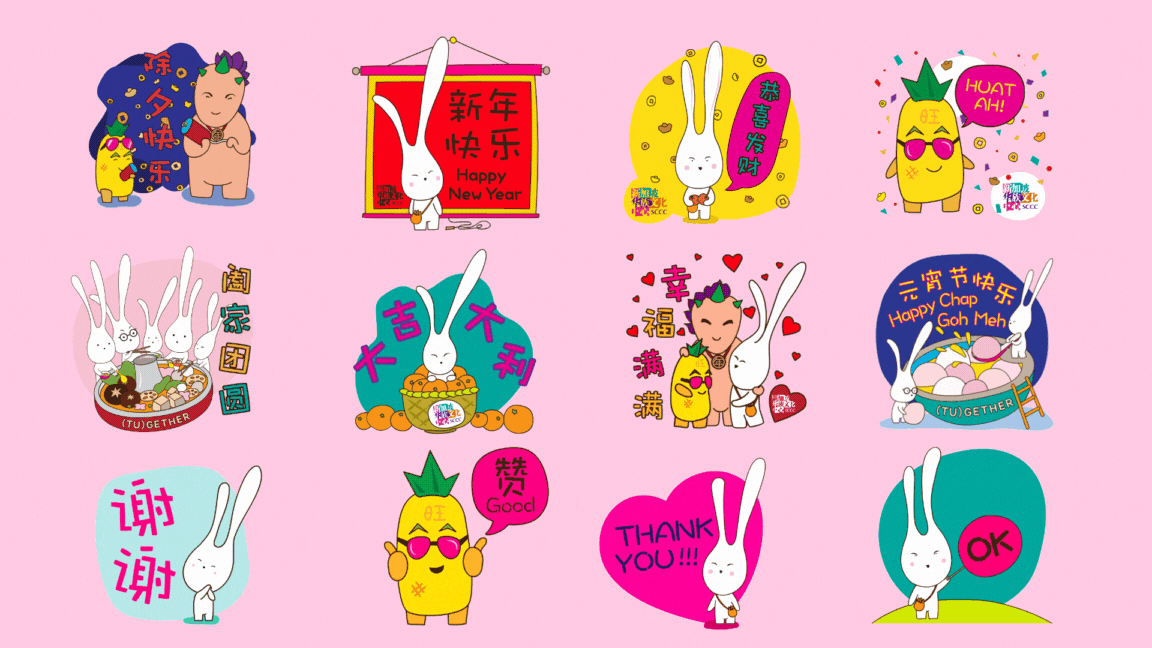 Now, go forth and have a great CNY!
This sponsored article made the writer excited about all the bak kwa he will get to eat for CNY.
Top image via Visit Singapore
If you like what you read, follow us on Facebook, Instagram, Twitter and Telegram to get the latest updates.