I don't know about you, but bak kwa is one of my favourite Chinese New Year snacks.
I mean, who can resist a bite of that barbecued goodness?
This CNY, we've come up with a list of five of the best bak kwa brands to shop from.
All of these bak kwa brands are available for online ordering and delivery, providing added convenience.
Now you won't have to spend time queuing with other Singaporeans for some of that good ol' jerky.
1) FYRE Singapore
First on the list is locally-born bak kwa brand FYRE Singapore.
FYRE's bak kwa are hand-made using only premium meat cuts that provide maximum tenderness and succulence.
These premium meat slices are then smoked for hours over lychee and apple wood, before being barbecued over a charcoal masonry.
Currently, FYRE Singapore has three signature flavours of bak kwa:
Marinated for a month with 36 spices, the Classic Lycheewood 1945 is made by fusing pork jowl and loin to produce succulent dried, yet juicy meat.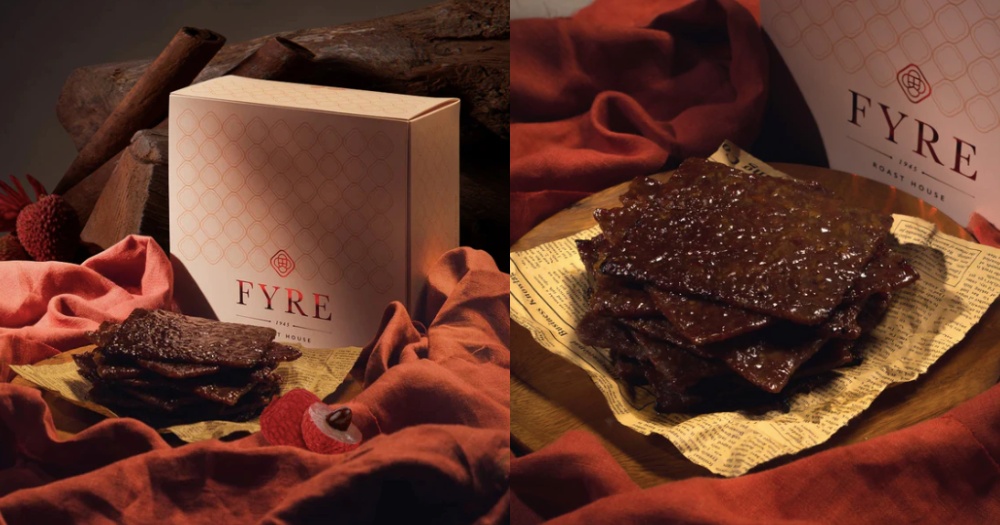 The all-time favourite Mala Xiang Guo, on the other hand, is marinated using Sichuan's most premium peppercorn and fried together over high heat to produce a "wok hei" that caters to the modern and local palate.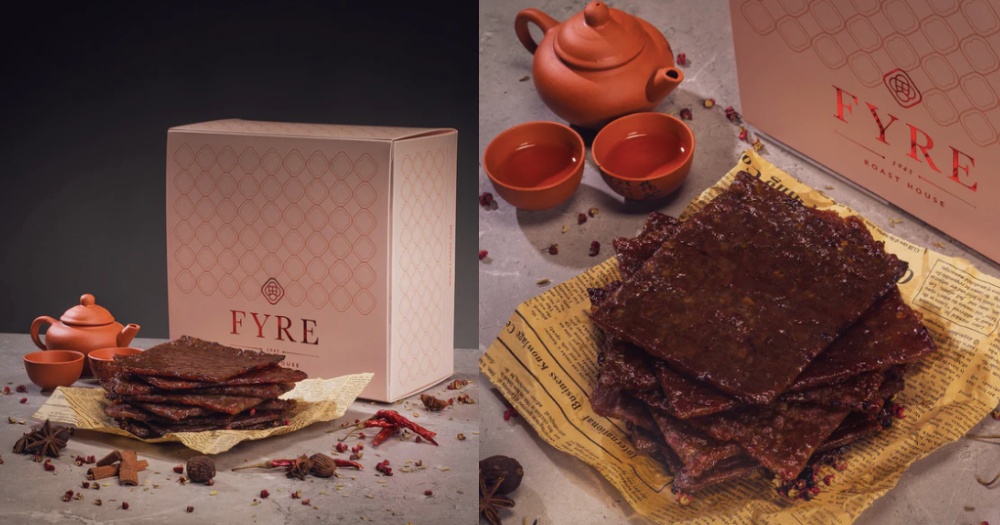 With the Mala craze going strong, FYRE aimed to elevate this experience by bringing not only spice to the game, but a whole process.
Launched in 2022, the Lycheewood Pineapple 1945 is FYRE's best-selling bak kwa that sold out within a week of its launch.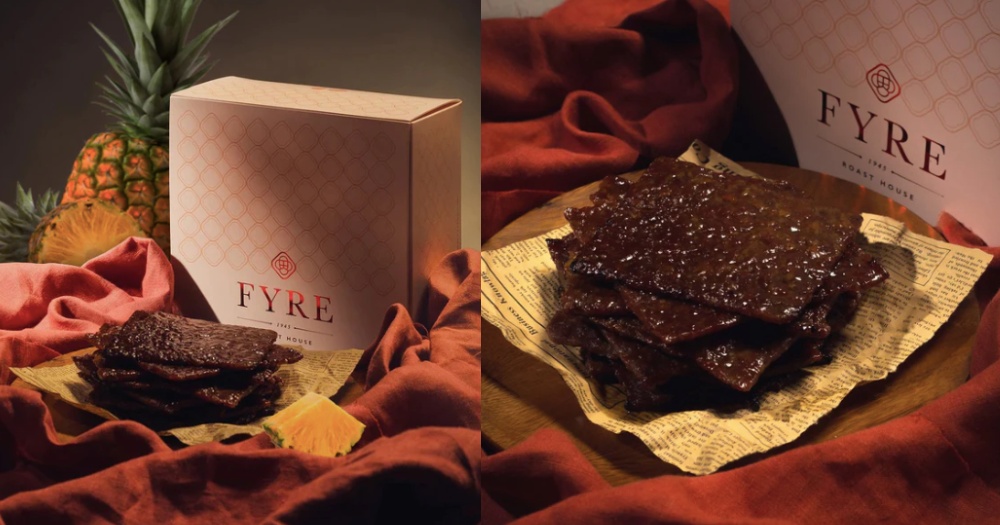 Formulated by renowned chefs, this flavour is made by using the freshest, imported, handpicked pineapples, which are exceptionally sweet and tender.
Lucky Draw
From now till 11:59pm on Jan. 15, 2023, FYRE will be having a lucky draw with the following prizes to be won:
One grand prize worth S$1,688 (purchase required)

A single economy return ticket to Tokyo (every box purchased will earn you a chance)

Five consolation prizes (no purchase required)

Five sets of FYRE Lycheewood 1945 Bak Kwa
All you have to do is follow, like and share with three of your friends on FYRE's Instagram and Facebook pages.
The organiser reserves the right to revise the contest period and/or prize at any time without prior notice or assign any reason whatsoever.
Lucky winners will be contacted directly through FYRE's socials or by their registered contact number.
2) Lim Chee Guan
In 1938, Lim Kay Eng first set up Lim Chee Guan in Chinatown, armed with a bak kwa recipe he had personally developed.
Using the finest ingredients and an exacting process, Lim worked through many long and difficult years to perfect his craft.
Staying at the forefront of the bak kwa industry in Singapore for over 80 years is, in no small part, attributed to Lim Chee Guan's devotion to tradition.
This CNY, here's what you can *preorder from them:
Signature Sliced Pork (500g): S$39

BBQ Chilli Pork (500g): S$40

BBQ Bacon (500g): S$60

Gold Coin Pork (500g): S$36

BBQ Chicken (500g): S$36

BBQ Beef (500g): S$36

BBQ Prawn (500g): S$36

BBQ Fish (500g): S$36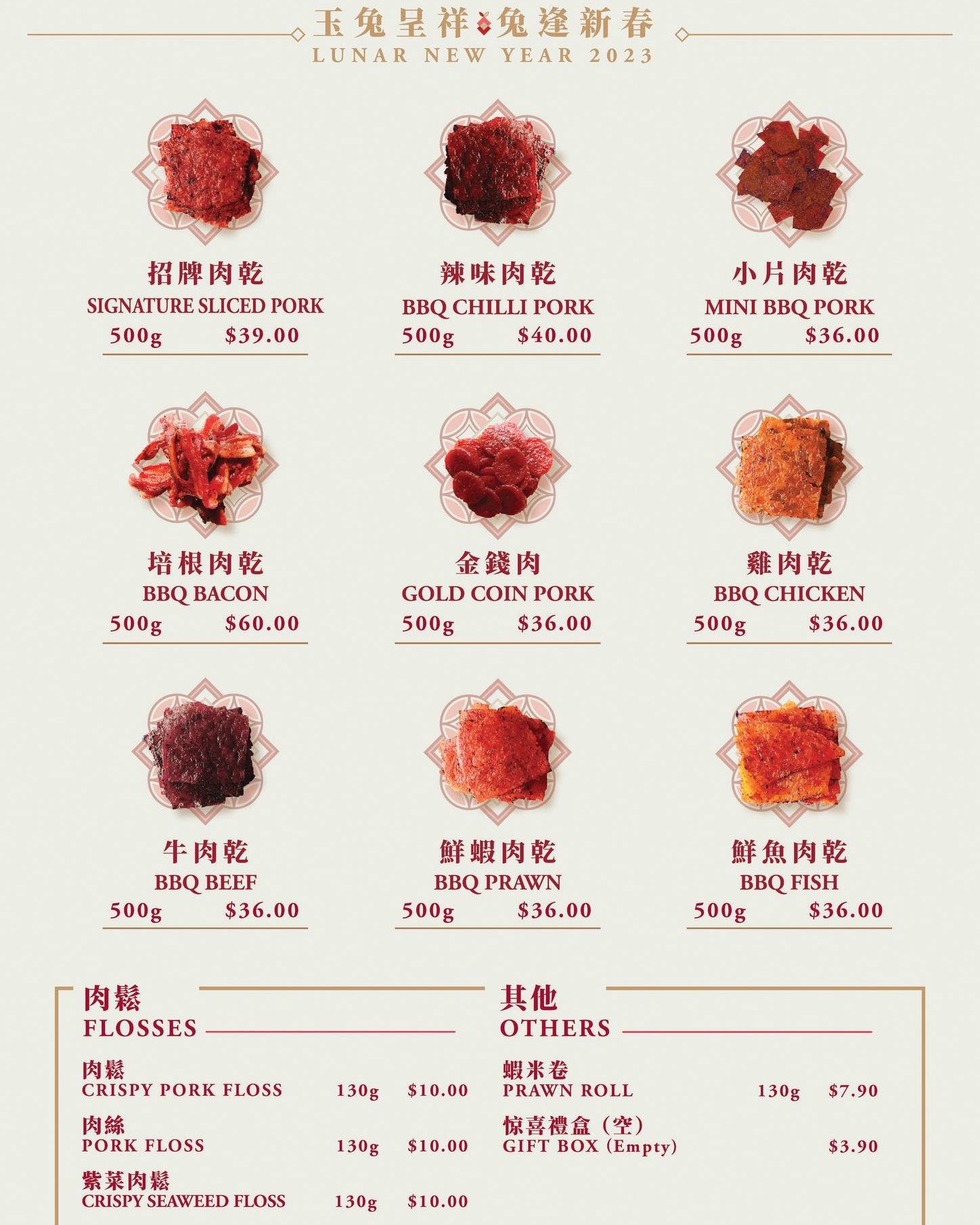 *Prices and product availability are subject to change without prior notice, especially during the month leading up to Lunar New Year.
Click here to find out more.
3) Kim Joo Guan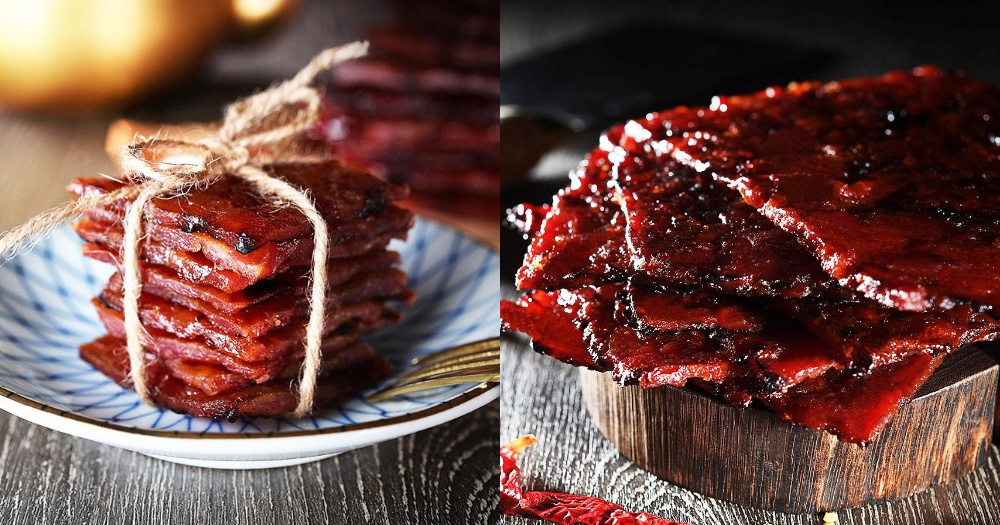 Kim Joo Guan Pte Ltd is a homegrown brand whose traditional recipe originates from Fujian, China and spans four generations, dating back to the early 20th century.
They use only 100 per cent Australian grain-fed fresh pork that is chilled instead of frozen, thereby preserving the great taste of their bak kwa.
Here's what you can order from them this CNY:
Gourmet Traditional Bak Kwa (500g): S$34

Gourmet Traditional Bak Kwa (1kg): S$68

Gourmet Chilli Bak Kwa (500g): S$35

Gourmet Chilli Bak Kwa (1kg): S$70
Visit them at either of their two stores or click here to shop online.
4) Peng Guan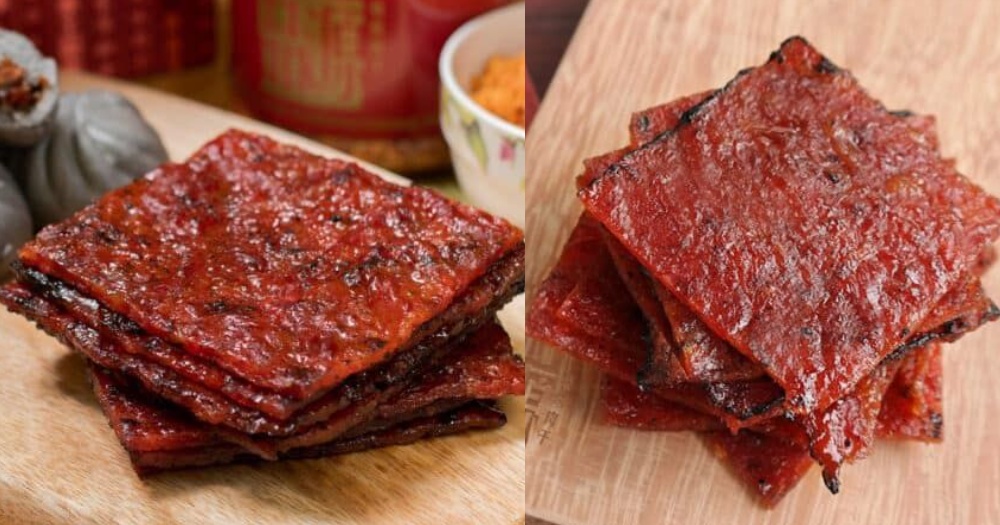 Peng Guan was founded in 2014 by Zhang Ziyue and Lee Kok Keong over their shared love for bak kwa.
To produce the unique smoky flavour of their bak kwa, Peng Guan uses traditional charcoal ovens and stoves instead of electrical stoves.
Every slice of bak kwa is also manually flipped during the grilling process to ensure an even exposure and top-tier consistency.
Here's what you can order from them this CNY:
Traditional Bak Kwa (S$26 to S$52)

Sliced Bak Kwa (S$26 to S$52)

Chilli Bak Kwa (S$26 to S$52)

Chicken Bak Kwa (S$26 to S$52)
You can head down to any of their seven stores islandwide or click here to order online.
5) The Marmalade Pantry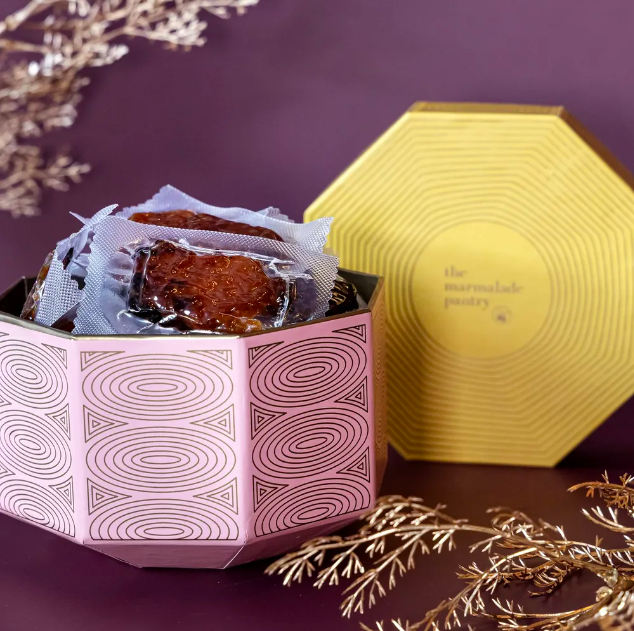 Those who want something a bit different from the usual pork bak kwa can consider getting the Traditional Petite Chicken Bak Kwa (S$30) from The Marmalade Pantry.
These sweet and smoky slivers of goodness are made with premium chicken thigh meat, marinated with a traditional recipe, and then barbequed to perfection.
Each piece is individually vacuum-packed and available to order from Jan. 3 to Feb. 5, 2023.
Click here to add to cart.
This sponsored article by FYRE Singapore made this writer crave bak kwa.
Top images via FYRE Singapore and The Marmalade Pantry
If you like what you read, follow us on Facebook, Instagram, Twitter and Telegram to get the latest updates.