Geraldine Lam has been volunteering for nearly half her life.
The 30-year-old has spent countless weekends, and on occasions, weekdays, helping children, elderly and low-income families in Queenstown, through a plethora of activities and initiatives that she has helped organise under her belt.
This is despite holding down a full-time job as a treasury manager at a private equity firm, and previously, studying full-time in university. Lam is also now married to her Junior College sweetheart, who fortunately is supportive of her passion in volunteerism.
"Don't know how it happened but 12 years kind of just passed," Lam said with a certain amount of bewilderment.
Over the years, Lam has helped to build up the Leng Kee Youth Network in Queenstown as part of the People's Association Youth Movement (PAYM). 12 years on, she is now the chairperson of this youth volunteering group.
Starting out at 18
Lam first started volunteering when she was a mere teenager.
Realising that CCAs and studies occupied most of her time, the then-18-year-old was searching for activities that she could participate in outside of school.
Her first volunteering opportunity was as a befriender at the National University Hospital. There, she would chit-chat, comfort and offer blankets to those waiting in the emergency department.
The experience left her wanting more, and wishing to participate in something where she could leave a more concrete and tangible impact.
Lam also had another source of inspiration that motivated her to volunteer more.
When she was 20 years old, the founder of Cambodian non-profit, Save Poor Children in Asia Organisation, whom she met on a three-week service learning trip to Cambodia passed on to her a nugget of wisdom — "He told me this story about sowing seeds of good. He said he believed that if he's one person [who does] good, then he helps the next person, and that next person will do good, and then it will spread the seeds of good."
That stuck with Lam.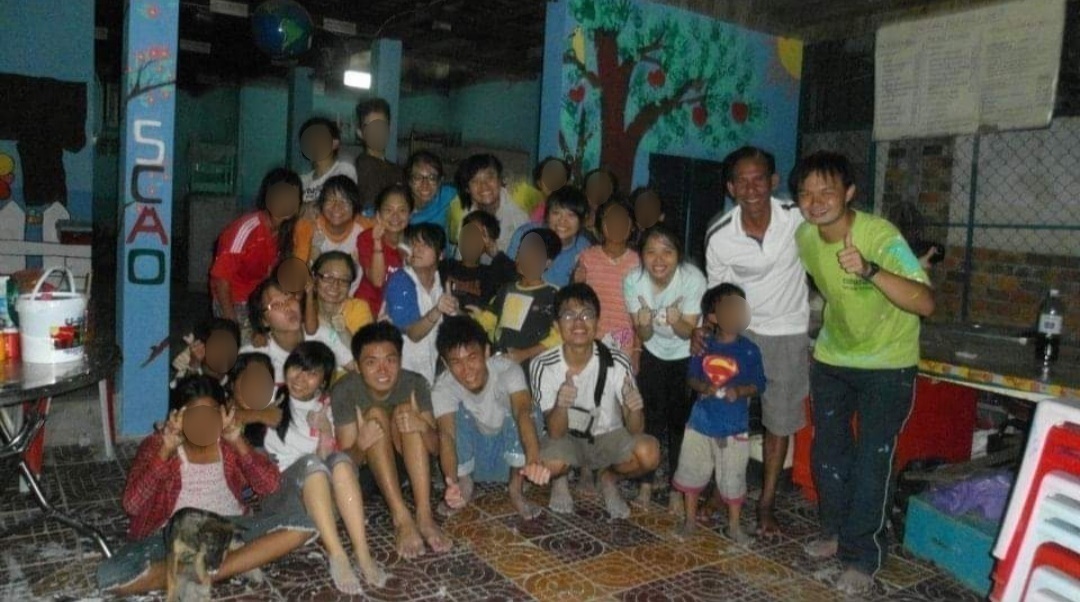 No "playbook" when it comes to volunteering
Lam admits that she struggled initially. Being an inherently shy and "sheltered" person, she had trouble connecting with the beneficiaries, particularly the elderly, who are typically more resistant to accepting help from outsiders.
"When you really go out and volunteer, you realise that there's no playbook. There's no one helping you or telling you what to do.

And then, the elderly can be telling you all the different kinds of problems… Some got financial problems, some got health problems, family problems, a lot of problems, [and] they will try to talk to you, non-stop. At the start it can be very stressful because I don't know how I'm supposed to respond to them, or even offer a solution."
Through her years of volunteering, Lam got to meet people who live below the poverty line and seniors who were abandoned by their families. These are Singaporeans whom she would not cross paths with if not for the volunteering opportunities at PAYM.
However, she eventually came to the sobering conclusion that not all problems can be solved by volunteers. Instead, some require long-term intervention from the beneficiaries' families, non-profits, or the government.
Nevertheless, Lam still gives her best effort with every beneficiary she meets.
"Slowly you learn your limits and accept it, and know exactly what [you] can help [them] with, know where to direct them for help, and be more confident when talking to them."
Impacting not just beneficiaries, but other volunteers
But knowing there is a limit to how much she can give back, does Lam ever feel discouraged?
She admits that these moments do occur, especially when a project does not have as big or long-term an impact as she expected, or when it only benefits a small group of people.
When it comes to such moments, Lam and other volunteers will discuss how to do better for future projects. After all, it is a "continuous process", she says.
Furthermore, the beneficiaries aren't the only group that Lam hopes to leave an impact on.
As a veteran volunteer in the community, Lam views other youth volunteers as her mentees and hopes to impart whatever knowledge she has to them.
That is also a way of spreading the seeds of good, Lam adds.
"Especially right now when I have so many experiences, I want to help more young people to follow the journey and learn something out of it, or even use their strengths, or [if] they have better ideas, they can do more good in society."
Memorable projects
"The beauty about [volunteering with] Youth Networks is that you can actually target all the different groups [of beneficiaries] through different ways," Lam remarked of the diversity of projects she's participated in.
Of these, two projects stand out as particularly memorable for Lam.
The first is a project called Colours, where the initial objective was to brighten the homes of those living in rental blocks by giving their walls a fresh coat of paint.
Lam and the team soon discovered, however, that these residents were plagued by a greater problem — bed bug infestations.
The issue is particularly severe, as bed bugs can spread to neighbouring units. The Leng Kee Youth Network members subsequently worked with Central Singapore CDC, who sponsored bed bug fumigation services for the affected households.
In the meantime, Lam and other volunteers would help clean and throw out unusable furniture, such as bedbug-riddled mattresses, and provide replacements.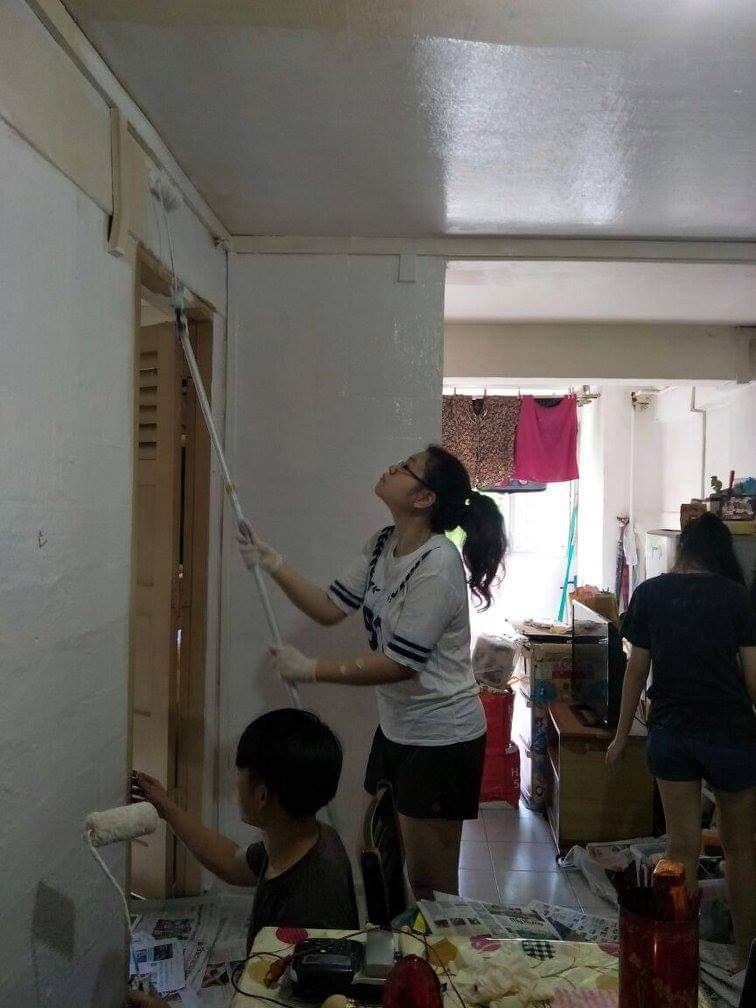 Lam recalls one woman in particular, who cried to her out of gratitude after her house was cleaned. The infestation, which lasted a year, had affected her livelihood to the point where she had been unable to find a job, and had caused a drastic drop in her confidence and mood.
She remarks that such projects leave a deep impression on their beneficiaries' lives, not just physically, but mentally and emotionally.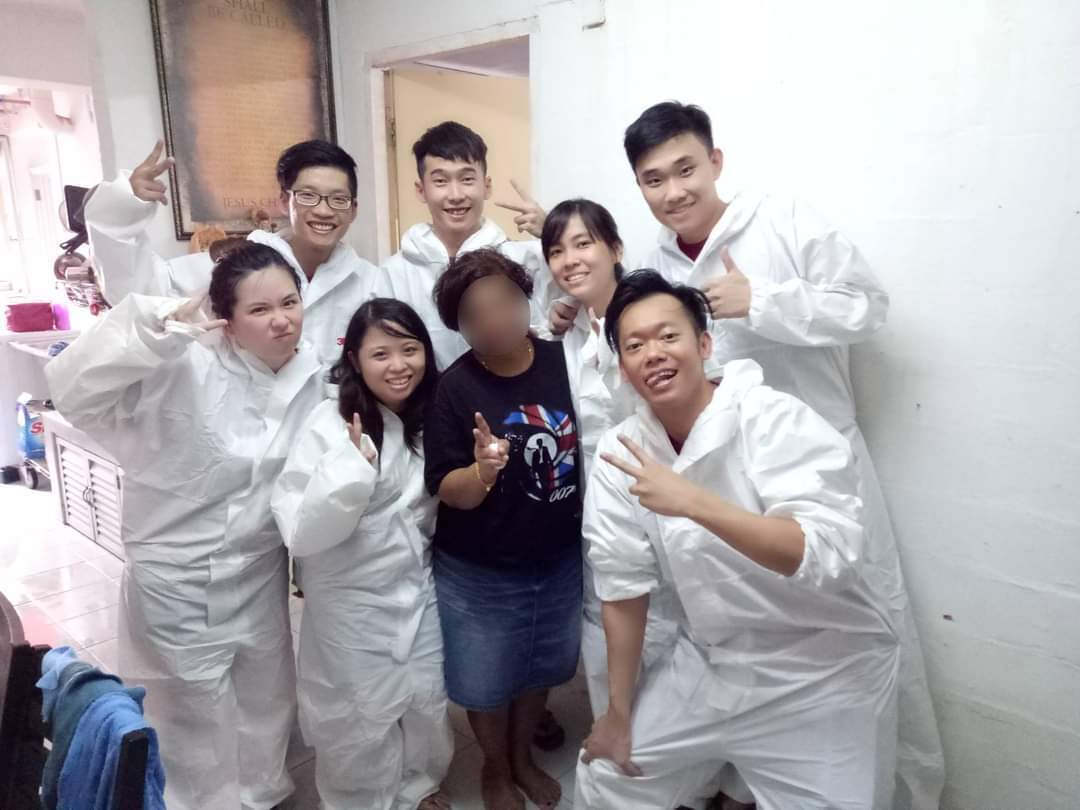 Another meaningful project Lam spearheaded was a social innovation hackathon — aimed at providing a platform for youths to build sustainable technology solutions to solve problems in the community — despite having little to no experience organising such an event.
Lam and her team, consisting of less than 10 Youth Network members, all of whom were either studying or working full-time, spent a grueling one year planning for the event.
She shares that she burnt plenty of weekends and weekday nights ironing out the details and calling up partners in the hopes that they would support the event.
All that hard work eventually paid off — the hackathon received an overwhelming response with over 300 youths signing up.
Even better, one of the hackathon's winners ended up starting her own social enterprise.
"Yeah, so it was quite heartwarming because we are not professionals. We're not like GovTech, but then we still managed to churn out start-ups," Lam jokes.
"Can't nua at home"
It's a wonder how the 30-year-old juggles volunteering, work and family commitments for over a decade.
Lam confesses that she's actually someone who "can't like just, or don't know how to, nua at home", and prefers to keep her free time occupied.
"It has always been like that, I'm always trying to find something to do," she said of herself.
"Sometimes there are times when I really want to give up, you feel like you're going nowhere, thinking you're wasting a lot of time. But because of the beneficiaries in different projects, like elderly [who] thank you, the children who are very happy for learning new skills, those are small little things that kept me motivated."
Ordinarily, Lam tries to balance her commitments as much as she can, but when the load proves too much, she adds that she always has other Youth Network members to fall back on to help ease the burden.
It also helps that her husband is a volunteer himself. Lam's husband wasn't initially involved in volunteering work but he was slowly "influenced" by his wife. He is now part of a committee with Lam, helping struggling hawkers promote their businesses on social media.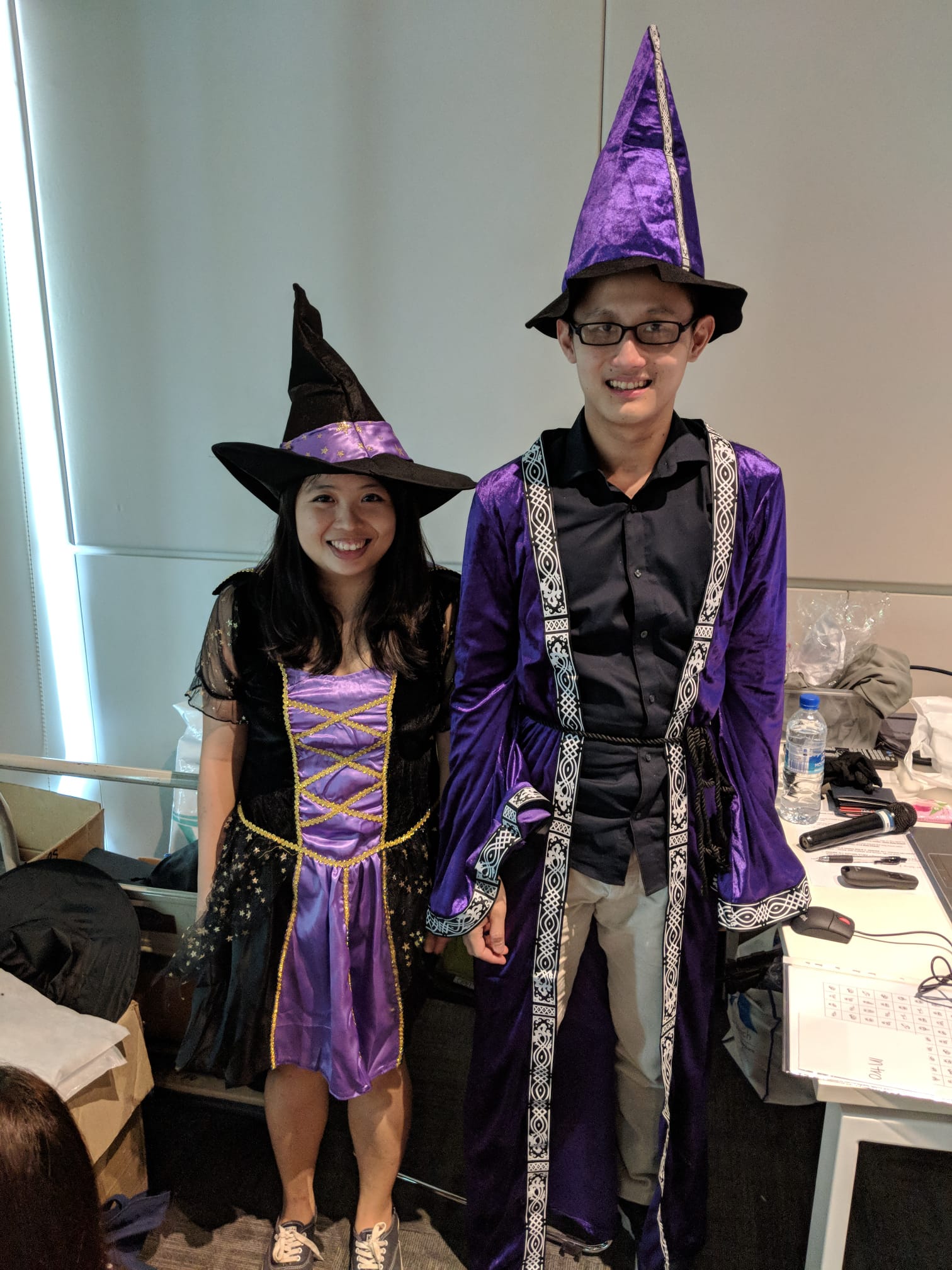 "In a sense that helps cos I guess volunteering is also like dating time right," Lam quips.
Personal growth
Besides catching a glimpse into the uncomfortable realities some Singaporeans face, and forging friendships with like-minded volunteers, Lam also shared about hard and soft skills she wouldn't have otherwise learnt.
For one, she's become very proficient at Canva, an online design application, and now designs most of the posters for the Youth Networks.
She has also transformed from someone who was more shy and reticent to a person who is now comfortable with public speaking. After all, she often has to address large crowds of volunteers, beneficiaries or stakeholders during public events.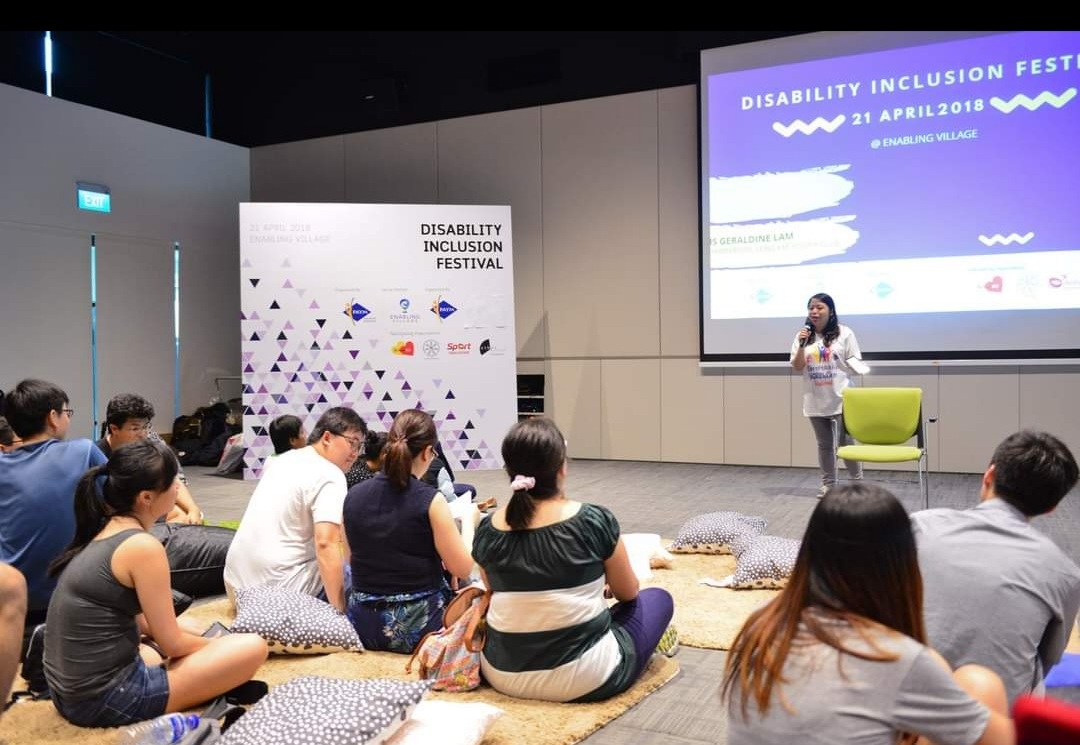 Volunteering has also given her a better understanding of how to manage people, some of whom are much younger or older than her.
She cites some challenges of managing Leng Kee Youth Network — as this isn't a paid job, there are fewer disincentives should members be unable to meet deadlines or drop out halfway through the project.
Lam thus had to steadily figure out how to sustain the group, while at the same time, support members struggling to commit, recruit new members, and liaise with partners.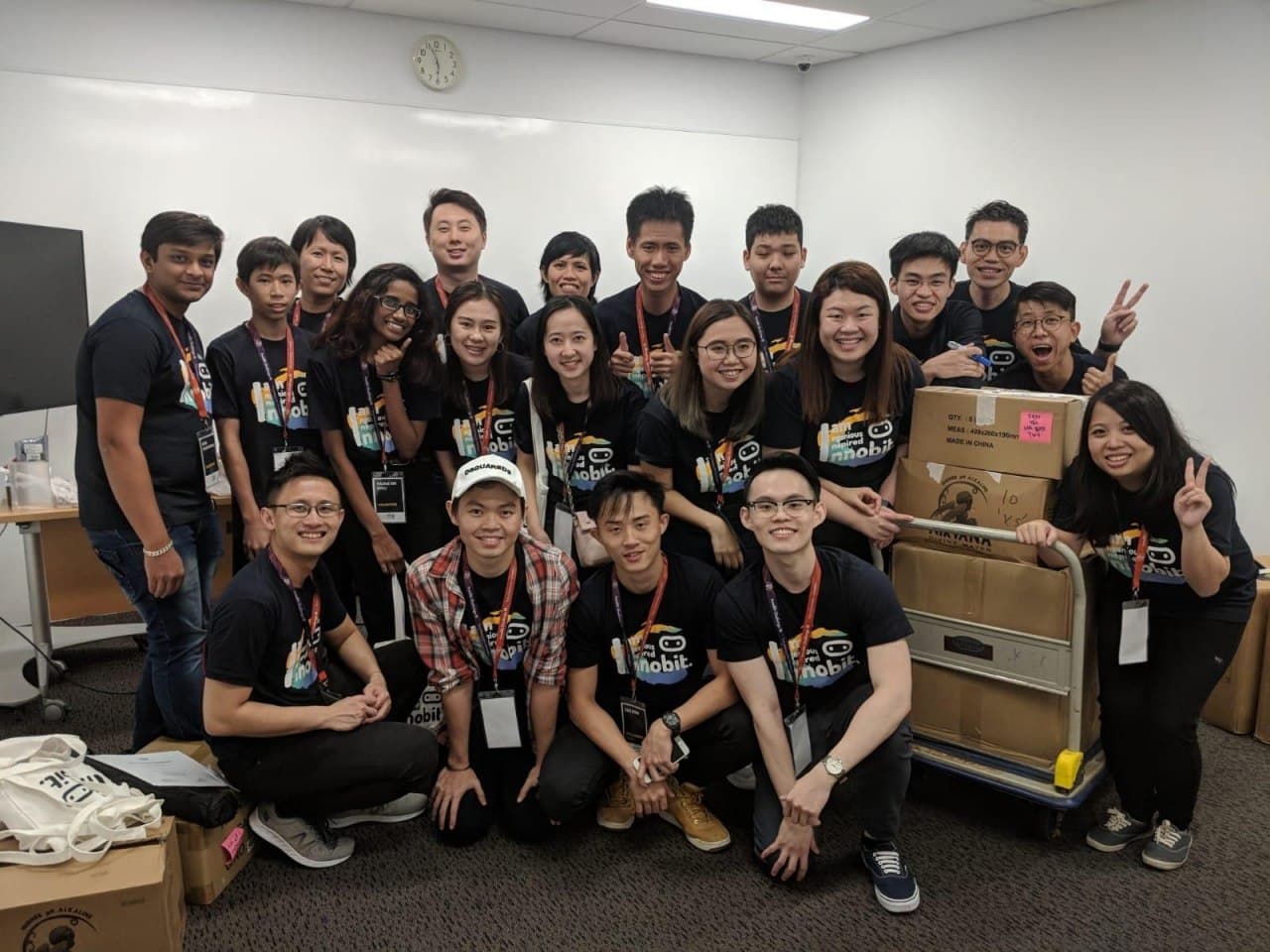 These skills are highly transferable and have benefited Lam at work as well.
For instance, Lam says her public speaking experience has increased her confidence when conversing with bosses and colleagues.
And as more companies including Lam's are moving towards corporate philanthropy, Lam has been recruited onto the team due to her extensive volunteering experience and ability to provide on-the-ground insights.
"I know the different NGOs, what they do, so at least I can give better advice on where it's best to put their money. And if they want to support certain causes, I kind of know people that can help, like to find those lobang, stuff like that. So there's that value-add that I provide to the team because of the experience that I have outside.

It's small little things [like this] because like you don't directly get appraised for it for performance but it speaks volumes, because your bosses will be able to see that you're contributing more beyond just your daily work."
There's always room to volunteer
"The problems that existed 12 years ago when we started, they're still there. So I see the importance of being part of this platform because you can actually use it to help to meet like minded people and make a difference," Lam said.
In addition, new problems will pop up and there will always be people in need of help, Lam adds.
Now, the Covid-19 pandemic has proven another obstacle for Lam and volunteers to overcome.
As face-to-face interactions are limited, it is harder for Youth Networks to reach out to beneficiaries. Beneficiaries are also likely to become increasingly isolated and vulnerable during this period.
As such, Lam and volunteers have moved their outreach efforts online, conducting workshops and classes over Zoom as well as brainstorming for alternative ways to continue interacting with beneficiaries.
Has Lam's journey and the skills she has acquired convinced you to give volunteering a try? If you're unsure of where and how to even start, you can find out more about volunteering opportunities with PAYM here.
This sponsored article by PAYM made the author keen to try out volunteering.
Top photo courtesy of Geraldine Lam
If you like what you read, follow us on Facebook, Instagram, Twitter and Telegram to get the latest updates.