Editor's note: A previous version of this article referred to travel to Australia as "quarantine-free". The article has been edited to reflect the ever-changing Covid-19 travelling rules. Please refer to this website for the latest requirements for international travellers.
Here's one way I've been coping with our extended pause on international travel: coming up with fantasy travel itineraries.
With travel to Australia from Singapore now resumed, I can finally share them.
Vaccinated Singaporean citizens are now able to travel to Australia, starting with a few select states including New South Wales, Victoria and the Australian Capital Territory.
But before you dismiss it as a "been there done that" destination, let me make a case for the land down under — it's actually full of undiscovered and diverse adventures.
In fact, all my wanderlust-induced research has caused me to stumble upon some gems that I'll wager even the most seasoned travellers to Australia might have missed.
Australia also has a broad range of things to do, meaning there really is something for all kinds of people and personalities.
So here are five different kinds of activities conveniently arranged according to whatever it is you might want out of a holiday.
1) Nature lovers
For those who have had a little too much of highly-urbanised Singapore, Australia's diverse landscapes offer an out-of-this-world escape from the city.
In the state of Victoria, The Grampians present visitors with panoramic views from lookouts atop its natural sandstone mountain.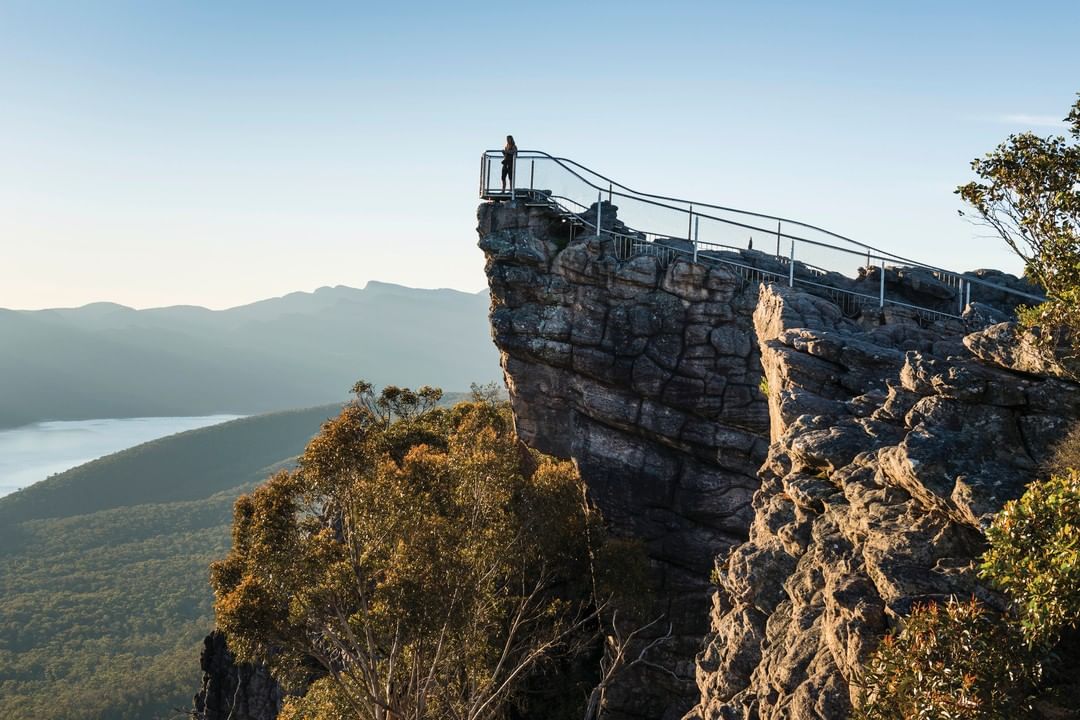 The park also houses a rich and continuing Aboriginal history including traditional rock art sites.
Nearby, Brambuk, the national park and cultural centre, allows you to discover more about the area's ancient culture.
The north-west of Australia is home to The Kimberley, an ancient landscape stretching nearly 423,000 square kilometres.
One of the world's last wilderness frontiers, you'll find remarkable gorges, thundering waterfalls, and bizarre natural features.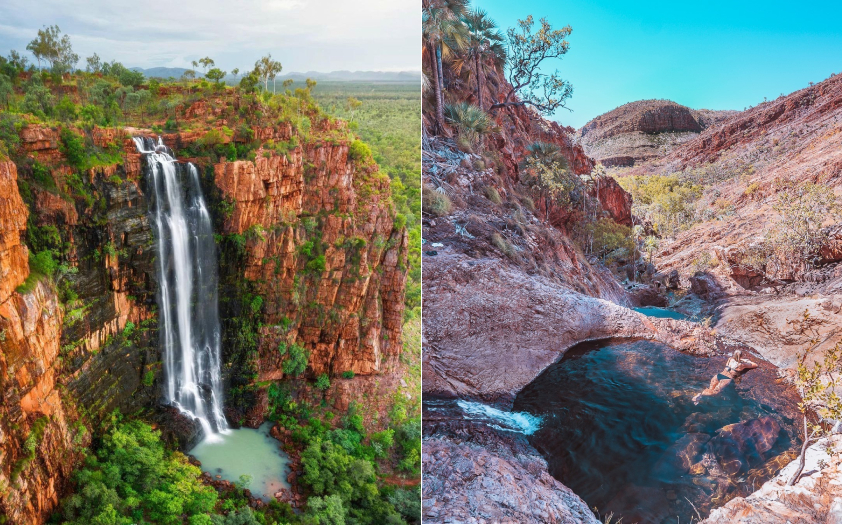 In the Northern Territory, the World Heritage-listed Kakadu National Park boasts the title of Australia's biggest national park.
Here, rainforests, escarpments, and freshwater swimming holes combine for a truly rugged getaway.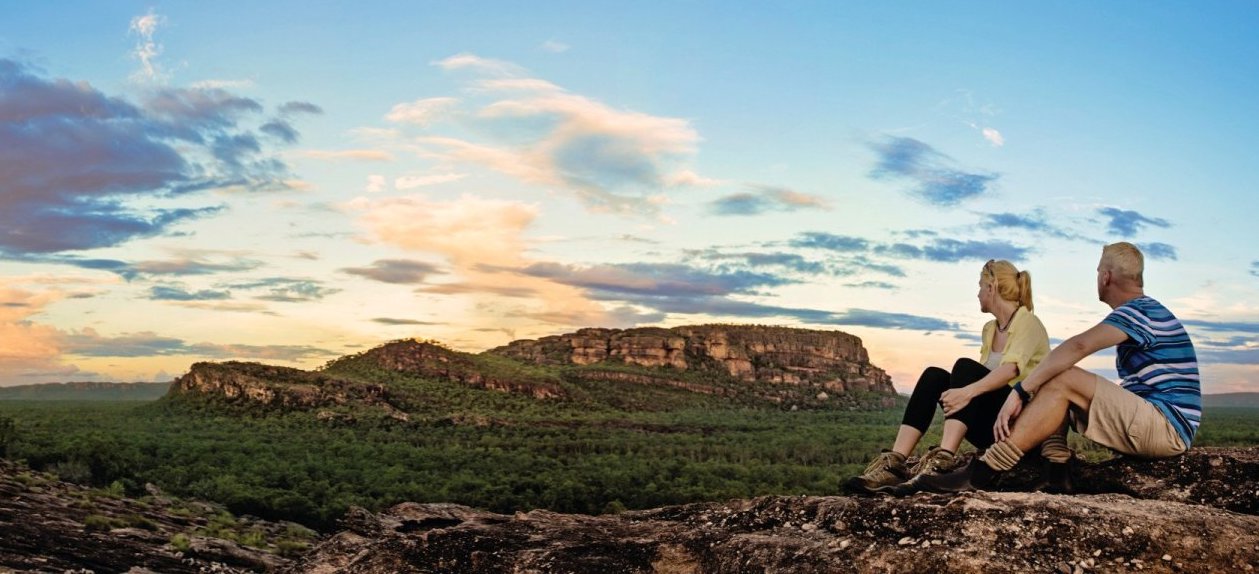 Just a 45-minute drive from Canberra's CBD, Tidbinbilla Nature Reserve is where you'll want to go to spot koalas, kangaroos, platypuses, and bandicoots.
Down south, the state of Tasmania is your best chance of catching the Southern Lights (Aurora Australis) illuminating the night with its enchanting shades of green, blue, purple, and red.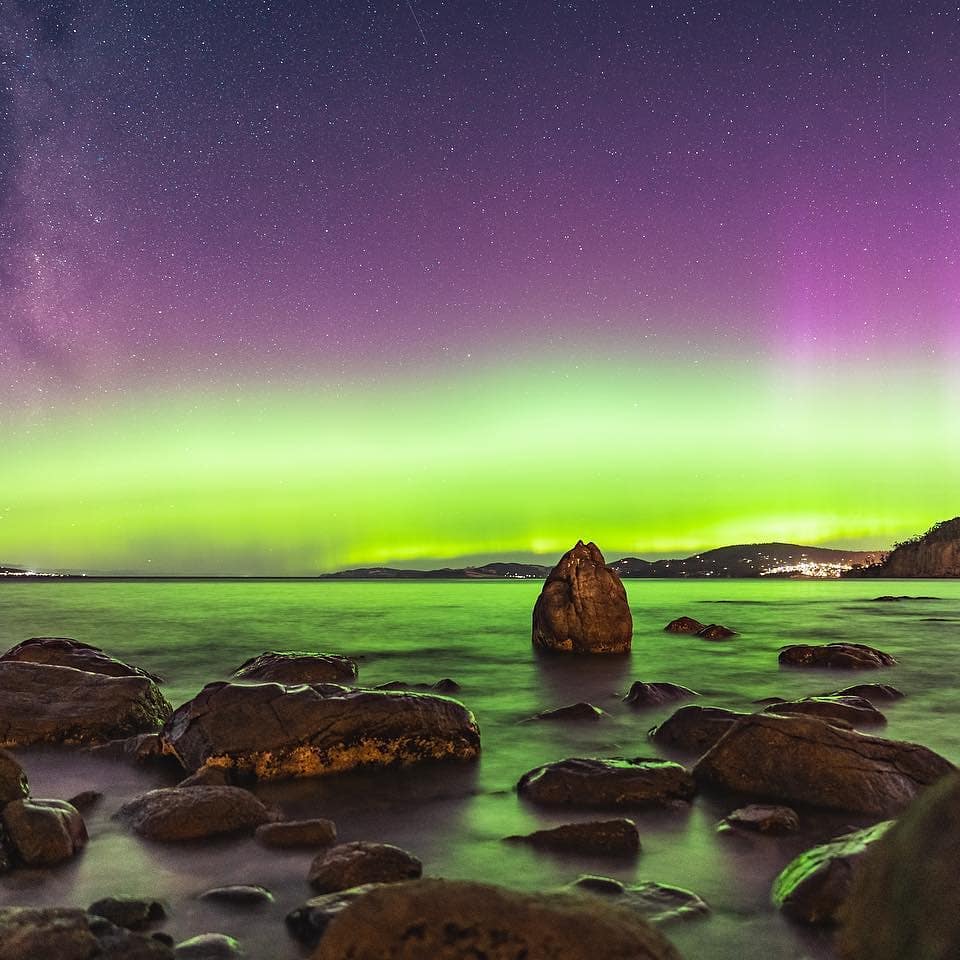 The natural phenomenon can technically be viewed all year round, but is most commonly spotted during the winter months of May to August and during the spring equinox in September.
If you're hesitant to fully rough it up, Australia also has a bunch of glamping accommodations so you can comfortably immerse yourself in nature.
One particularly unique option is Bubbletent Australia, which treats guests to an unhindered view of the cosmos and the world's widest canyon — Capertee Valley in New South Wales.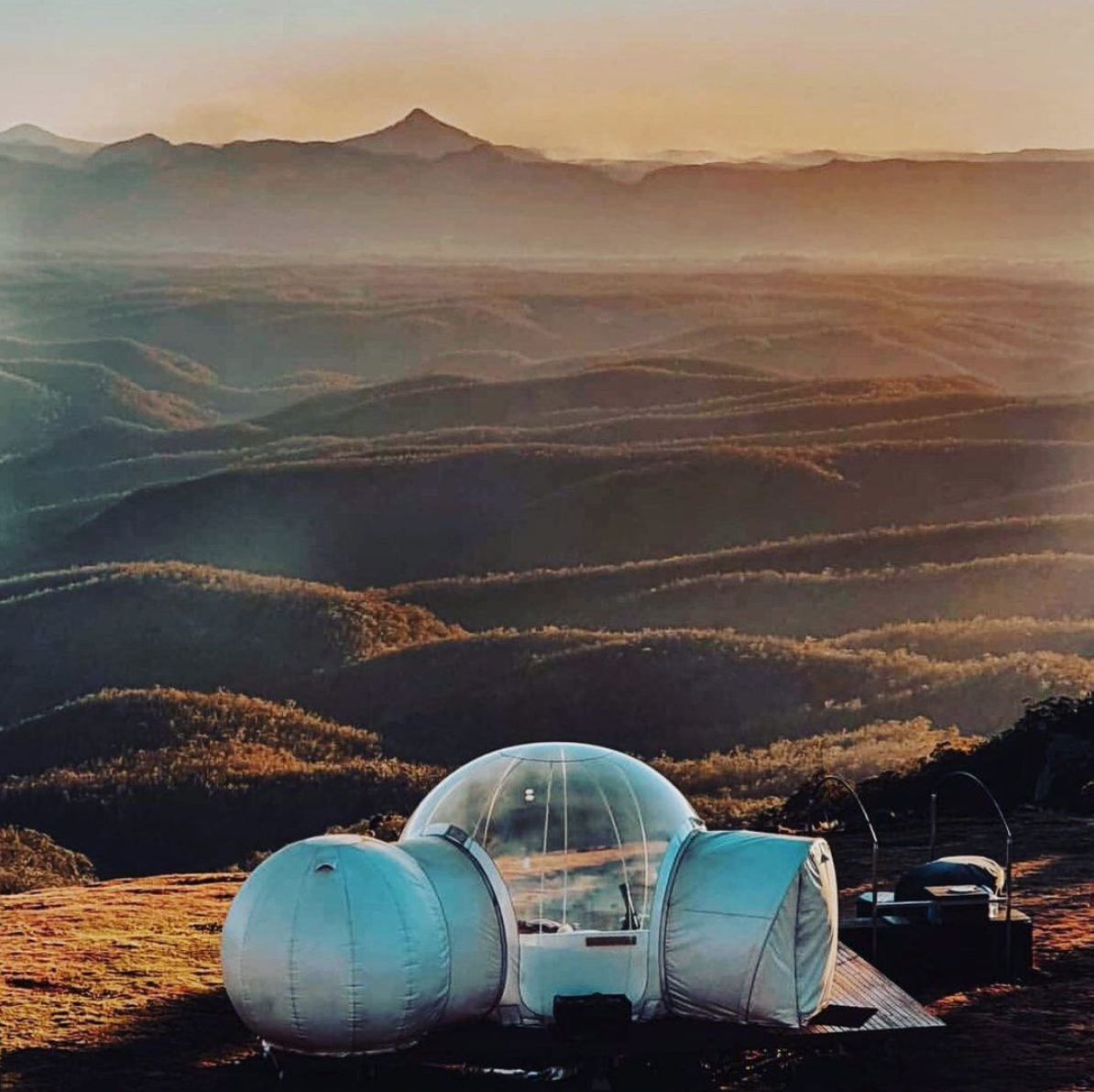 2) Thrill seekers
All that time cooped up in Singapore may have driven you a little mad, maybe even a little desperate for an adrenaline rush.
If that is the case, Australia has the perfect array of solutions.
Canyoning & white water rafting in Cairns
Most might know the Northern Queensland city of Cairns for its access to the Great Barrier Reef, but its surrounding region also houses other spectacular sights like Behana Gorge.
A guided tour of the gorge by Cairns Canyoning, starts at the top — where the best waterfalls are located — before bringing adventurers down the canyon through the heart-pumping methods of abseiling, cliff jumping, sliding, and swimming.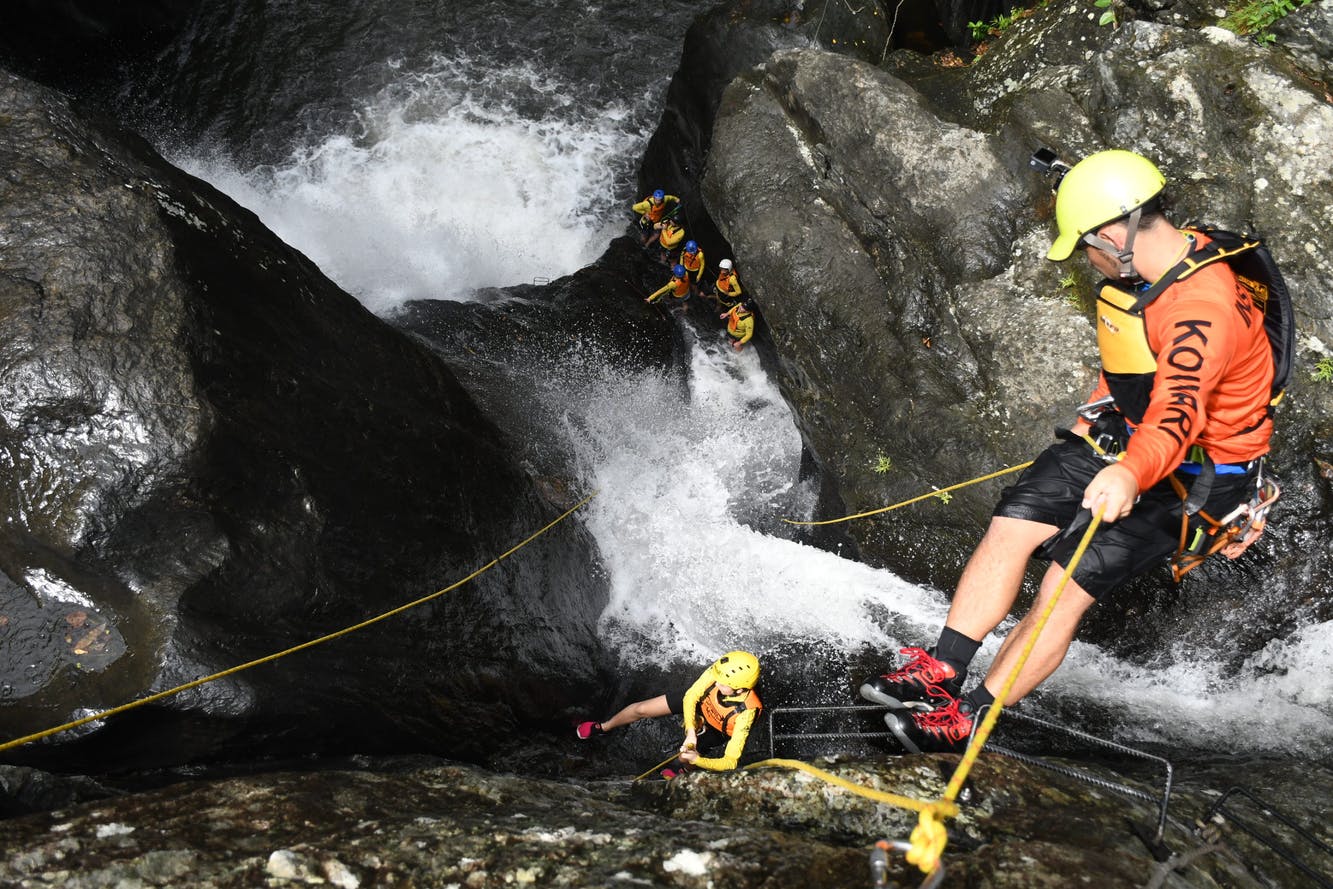 Another thrill-seeking activity available in Cairns are the white water rafting tours hosted by the Cairns Adventure Group.
Their half- or full-day activity allows rafters to challenge themselves on nail-biting rapids before soaking in the natural beauty of the surrounding Queensland rainforest.
Surfing
Australia is renowned for its beach culture and incredible surf, making the activity a must-do for any visitors looking for a thrill.
There are loads of good spots to catch a wave around the country so you're pretty much spoilt for choice no matter which city you find yourself in.
If you've always wanted to try surfing, popular spots like Bondi Beach and Manly Beach in Sydney, Bells Beach near Melbourne, and Noosa Main Beach in Queensland have schools offering surf lessons.
Climb the Sydney Harbour Bridge
Dubbed one of Sydney's most unforgettable outdoor experiences, climbing the Sydney Harbour Bridge not only gives you an adrenaline rush, but also incredible views of the city's skyline.
BridgeClimb Sydney offers a variety of climbs, each with a different length and duration — from two to three-and-a-half hours.
There's also the option to do the Burrawa-Indigenous Experience, where your climb will be guided by an Indigenous Storyteller giving climbers a unique and unmissable immersion into Aboriginal stories and landmarks across the harbour.
Abseiling Gordon Dam
If the Sydney Harbour Bridge isn't quite high enough, Gordon Dam in the South West of Tasmania ought to do it for you.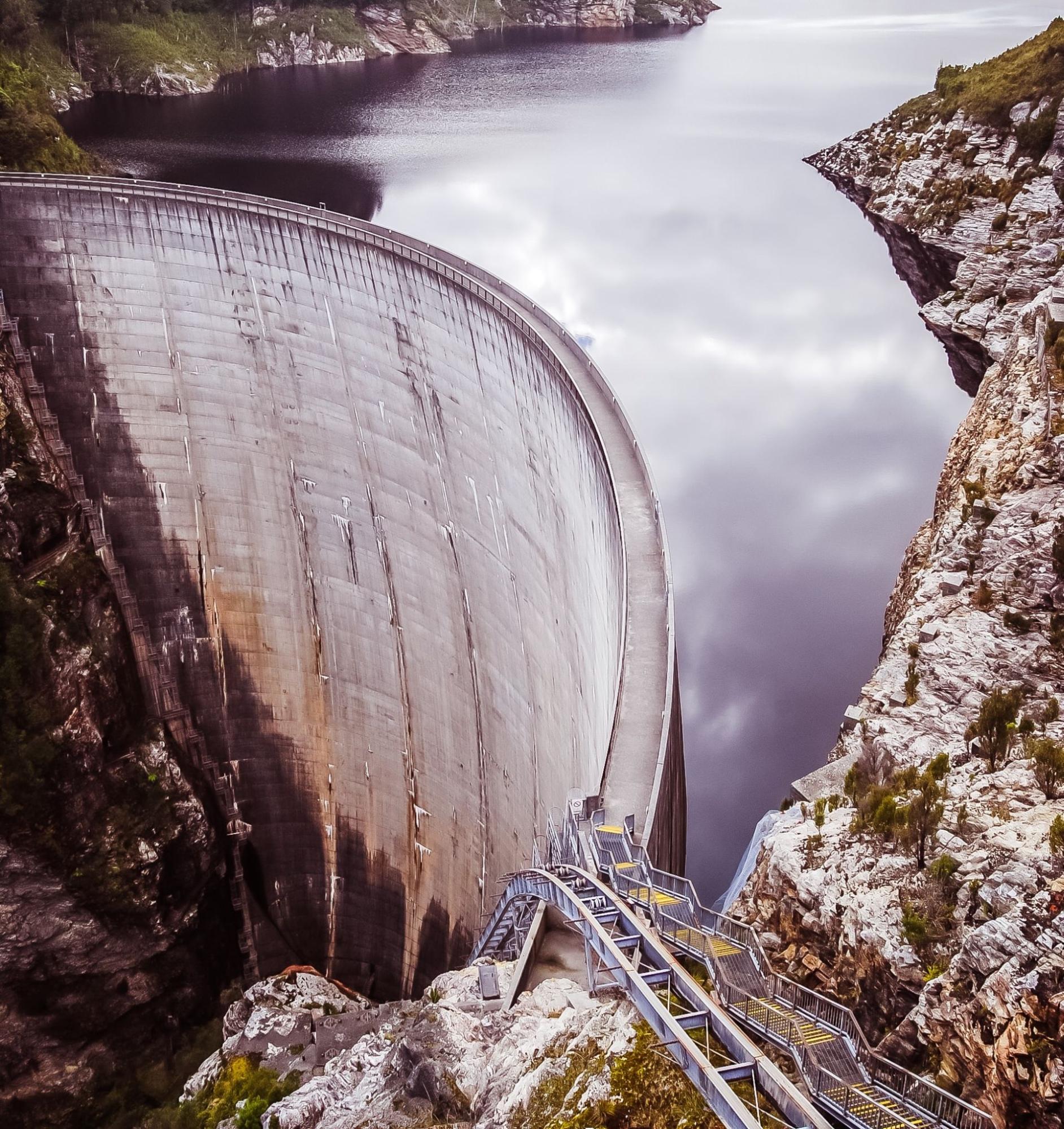 The dam at 140m is several meters higher than the Sydney Harbour Bridge and is also the location of the world's highest commercial abseil.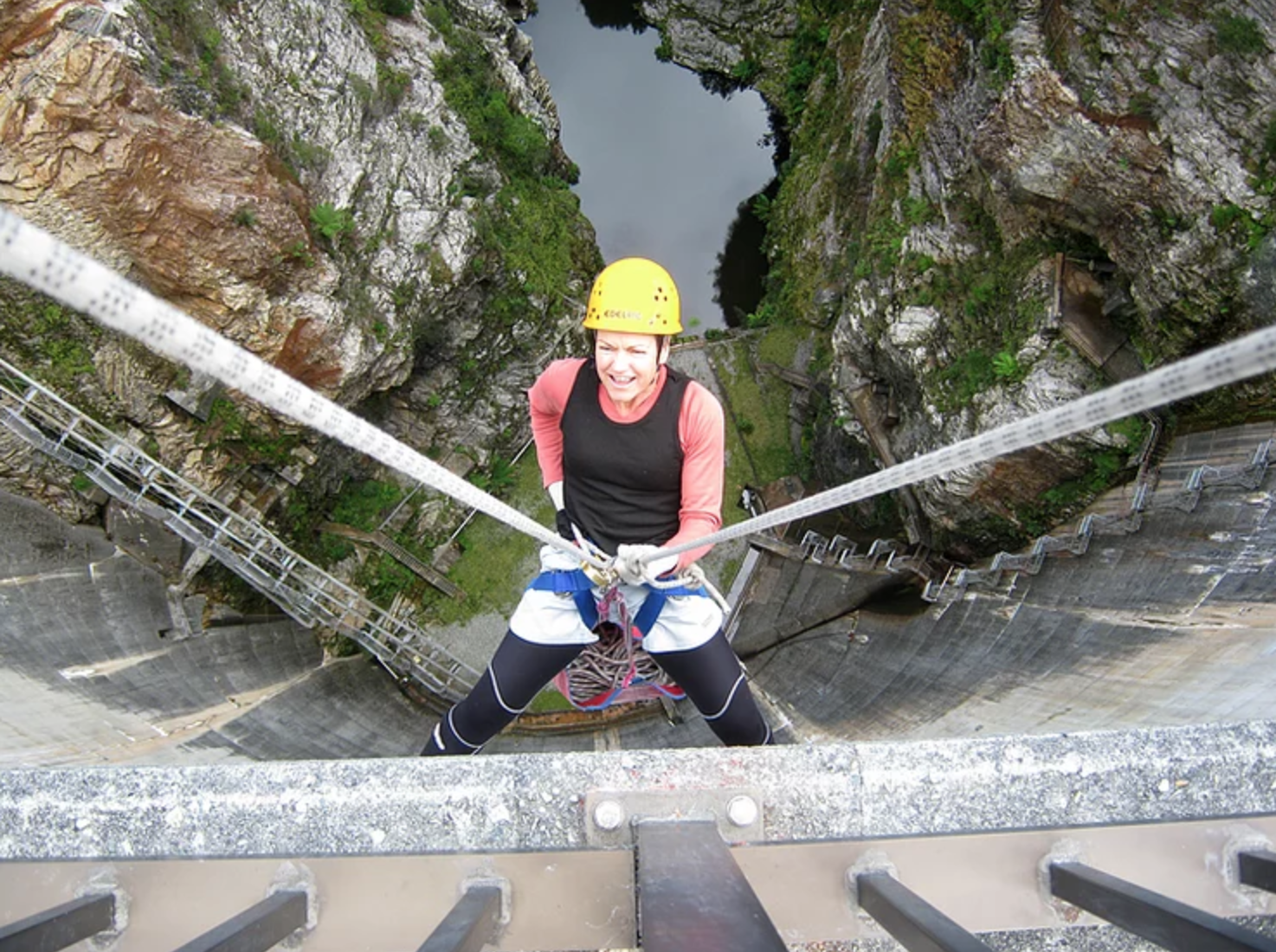 Even just looking at the photos of people descending the walls will make one excited and nervous at the same time.
Trips down the dam are conducted all year round by Aardvark Adventures, and no abseiling experience is necessary though you might want to bring along some courage.
3) Wellness wanderers
Many in Singapore have spent a good amount of the pandemic working from home and sorely in need of some time disconnecting from everything.
Good thing Australia is well known for its laid back pace; those who want to really escape the hustle and bustle of the city are spoilt for choice.
Byron Bay
Known for playing host to surfers, hippies, and artists, Byron Bay, New South Wales, has also become known as the "healing heartland" of Australia.
The internationally recognised Gaia Retreat and Spa offers visitors a variety of packages of different lengths, all designed to nurture your being.
Morning restorative yoga, spa treatments, retreat activities, and gourmet meals await visitors.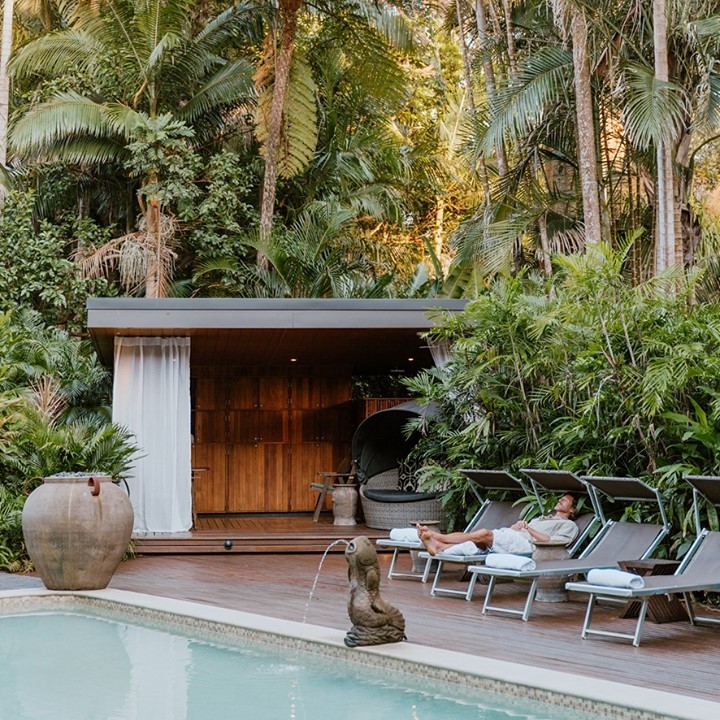 Another option at Byron Bay is Byron Wellbeing Retreats, which pairs daily yoga sessions and massages with your choice of surf lessons, detox therapies, or raw food retreats.
Margaret River
Smack bang in the middle of wine country, the Margaret River region of Western Australia offers a secluded escape for its visitors.
The Injidup Spa Retreat shapes up as the go-to destination for those who want to recharge with each of its luxurious villas equipped with a private plunge pool and an ocean view.
Apart from spa treatments, guests at the retreat can arrange for in-house yoga lessons, guided treks, as well as a private chef to cook in their villa.
The region is also known for its natural spa — the Injidup Natural Spa — where the effects of waves rushing through narrow gaps into a rock pool serves up an entirely organic jacuzzi experience.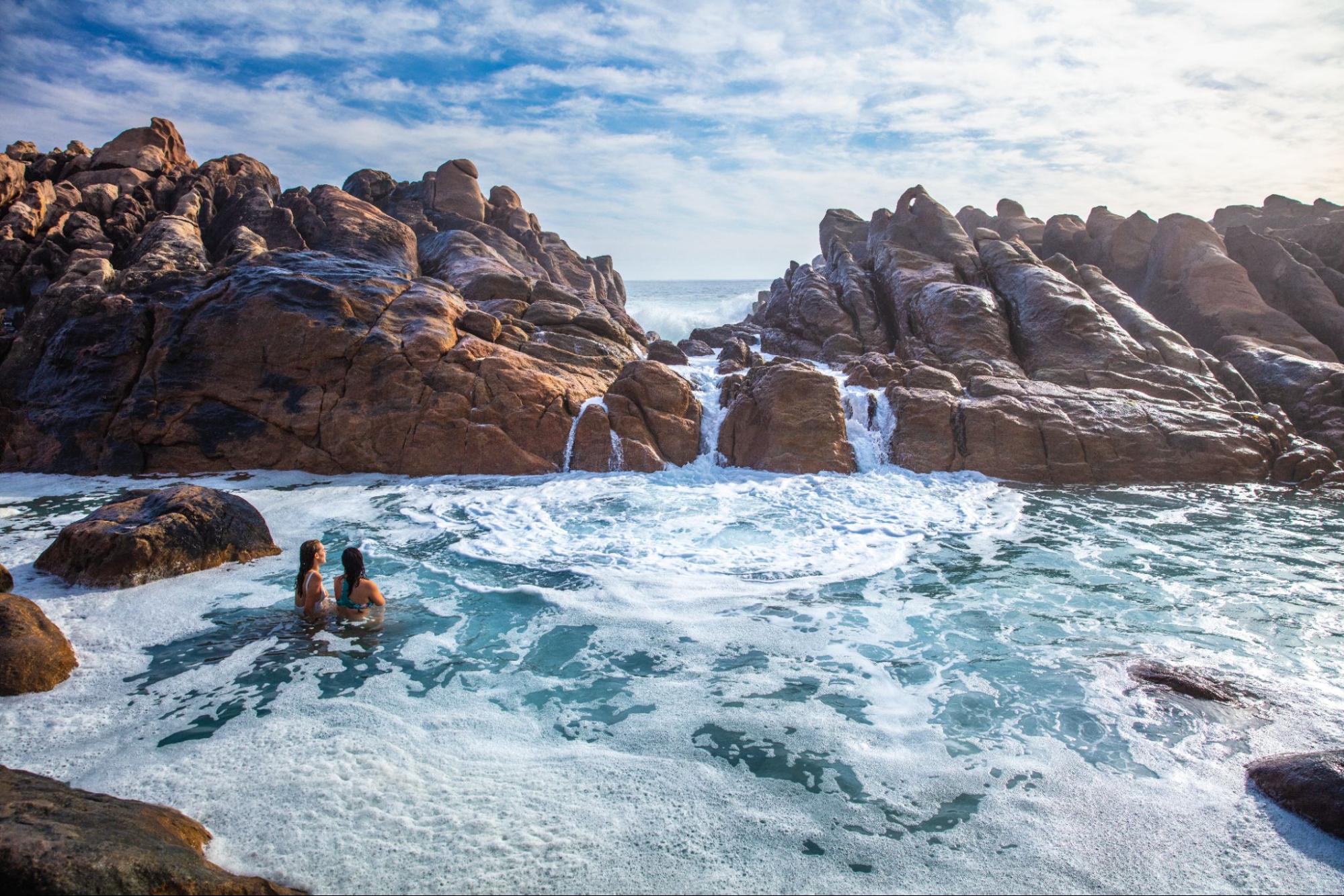 If you're venturing out from the retreat, Margaret River is home to several wineries and craft breweries, as well as the Western Australia Gourmet Escape, held annually in late November.
Mornington Peninsula
A one-hour drive from the city of Melbourne, the Mornington Peninsula has wineries, parks, and beaches.
But it's the hot springs that you'll really want to visit if you're looking for the ultimate revitalising experience.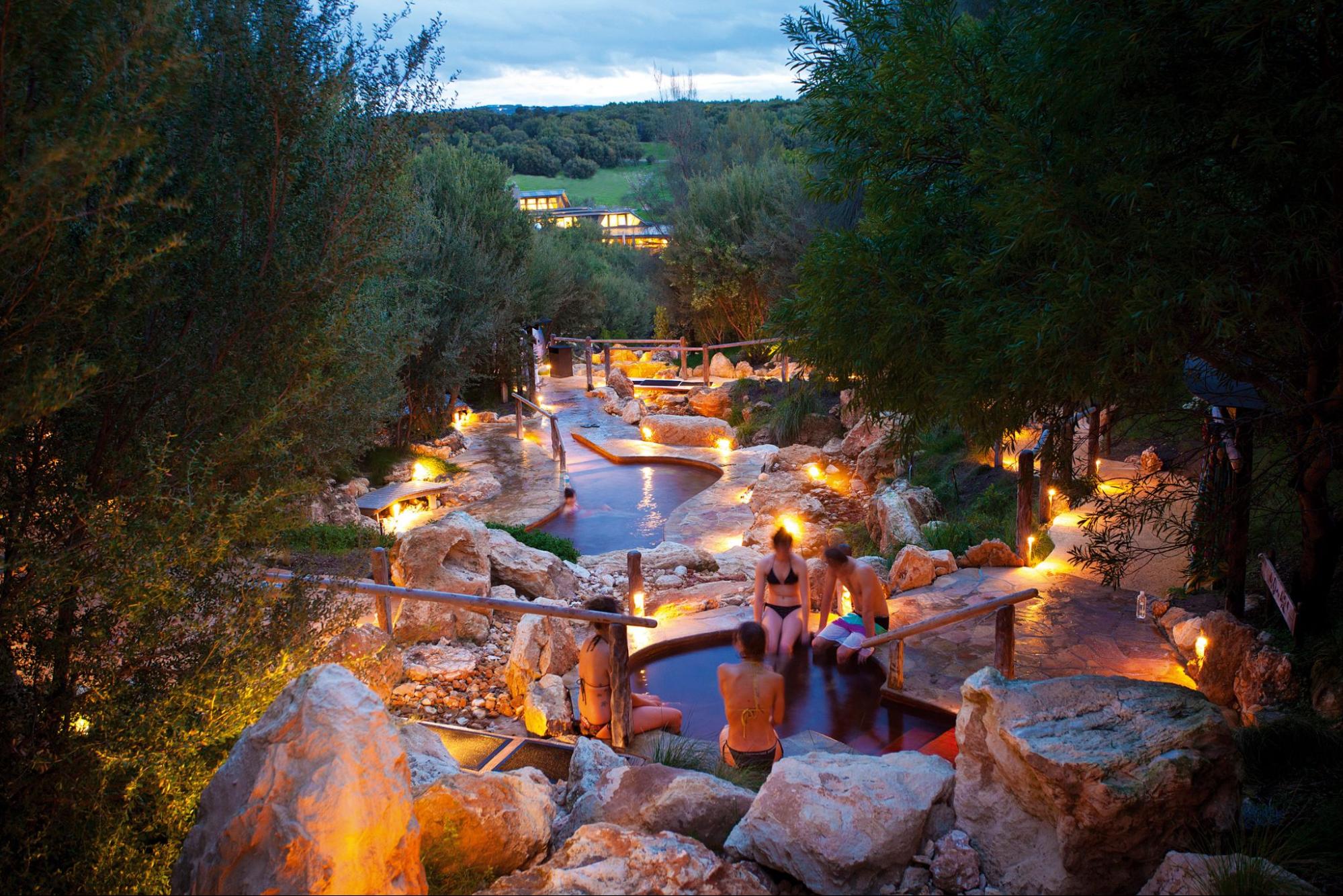 Peninsula Hot Springs boasts an indulgent combination of thermal mineral baths, glamping, massages, and other wellness activities.
Other than that, the region's treks and parks will provide you with the tranquility and quiet your overworked soul requires.
Enjoy a cliff-top walk taking in breathtaking coastal views through the Mornington Peninsula National Park or wandering through rustic military fortifications at Fort Nepean Walk that overlook Port Phillip Bay.
4) Road trippers
For the ultimate adventure, you can't look past the classic road trip.
And if you're the type of traveller who wants a bit of everything, there probably isn't a better way to explore Australia.
Circle Tasmania Road Trip
The island-state of Tasmania houses some of Australia's best natural attractions, so what better way to discover them than taking a week-long road trip?
The Circle Tasmania route starts and ends in the capital city of Hobart and takes you through several national parks and towns, giving you a view of untouched gems like Wineglass Bay in Freycinet National Park and the orange lichen-covered granite boulders of the Bay of Fires.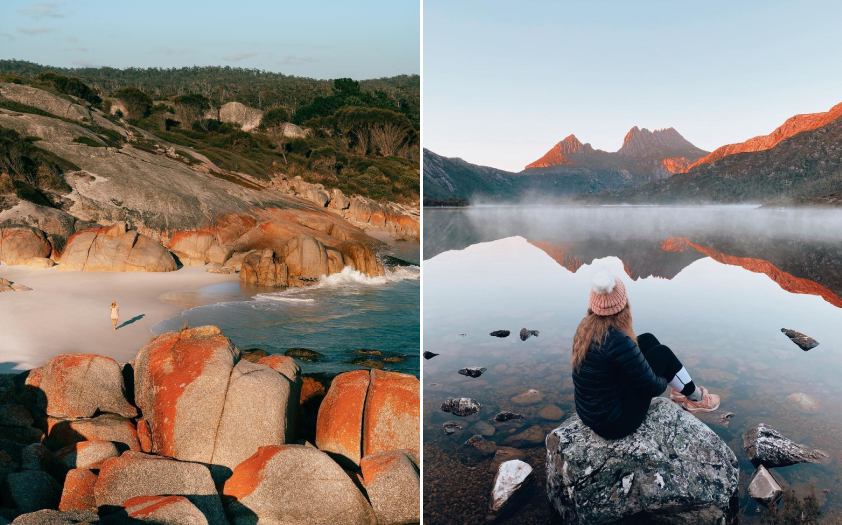 Glamping at the Bay of Fires is also available if you really want to embrace the experience of escaping.
Further down the road is the city of Launceston, which is one of Australia's oldest cities.
Here, art galleries and museums are more than worth your time.
A can't-miss of the whole road trip is the World Heritage-listed wilderness of Cradle Mountain-Lake St. Clair National Park.
Apart from taking in the views around Dove Lake, hungry visitors to the park will want to dine at Highland Restaurant — recognised as one of Tasmania's premier dining experiences.
More details about the Circle Tasmania road trip can be found here.
Melbourne to Adelaide along the Great Ocean Road
About 730km in length from Melbourne to Adelaide, driving down the Great Ocean Road could take you up to five days depending on how long you spend at each attraction.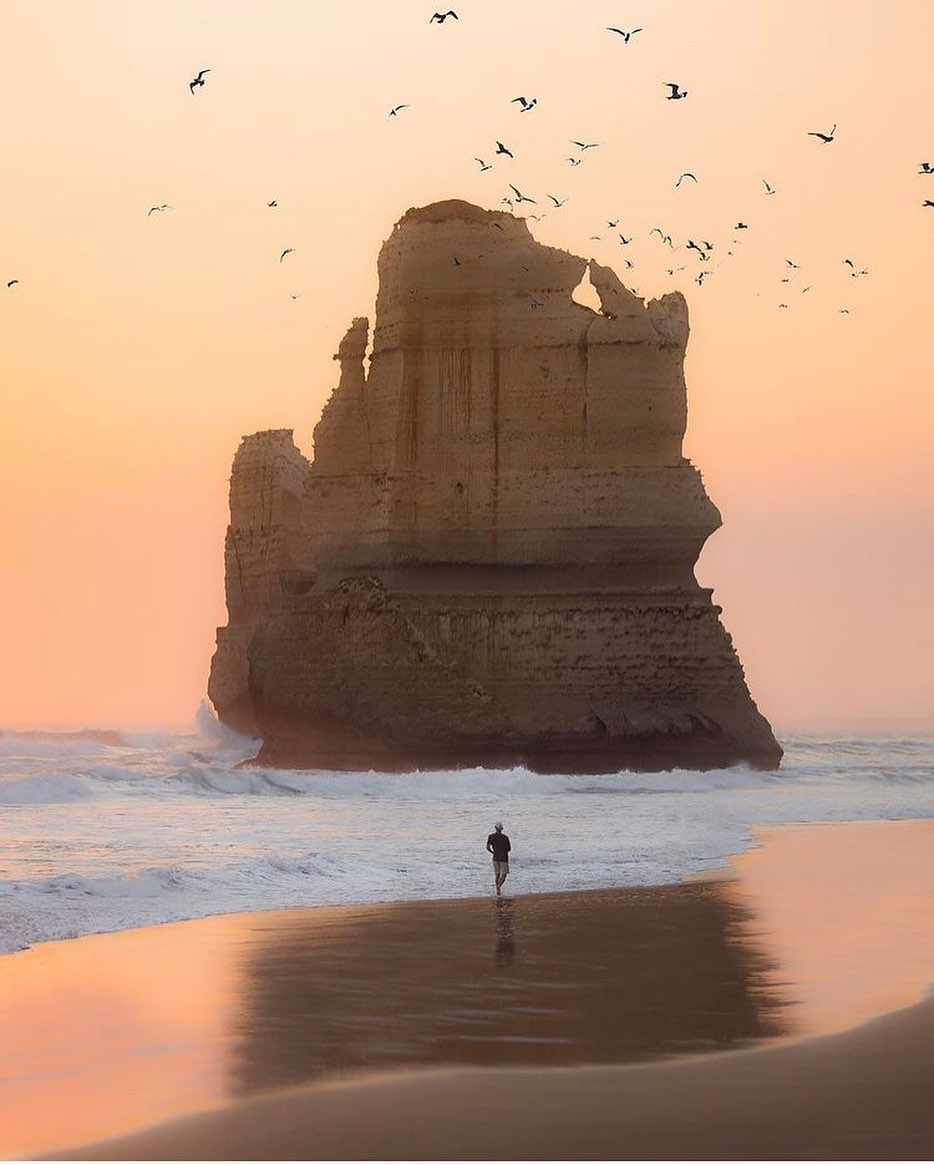 Roadtrippers will get to take in natural attractions such as the 12 Apostles, Loch Ard Gorge, Mount Gambier, and the Naracoorte Caves.
Along the way you'll pass through some quaint towns worth stopping and spending time in:
Finally, as you pass from the state of Victoria into the state of South Australia, know that you're in wine country; there are plenty of cellar doors with galleries and wine-tasting to be had.
A Foodie road trip from Brisbane to the Scenic Rim
This three day trip will take you along a picturesque trail through Queensland's charming countryside, with delectable culinary experiences at every turn.
This trip will see you savouring Brisbane's hole-in-the-wall bistros, cafes, bars, and breweries, before heading out of the city to explore the Scenic Rim.
This hinterland area is packed with six national parks, a World Heritage rainforest, and some amazing produce.
O'Reilly's Rainforest Retreat is one of the places to have delicious food, go on tranquil walks, and stay for the night, while the Binna Burra Lodge is the perfect place to enjoy a hearty meal while watching the nearby mountain ranges.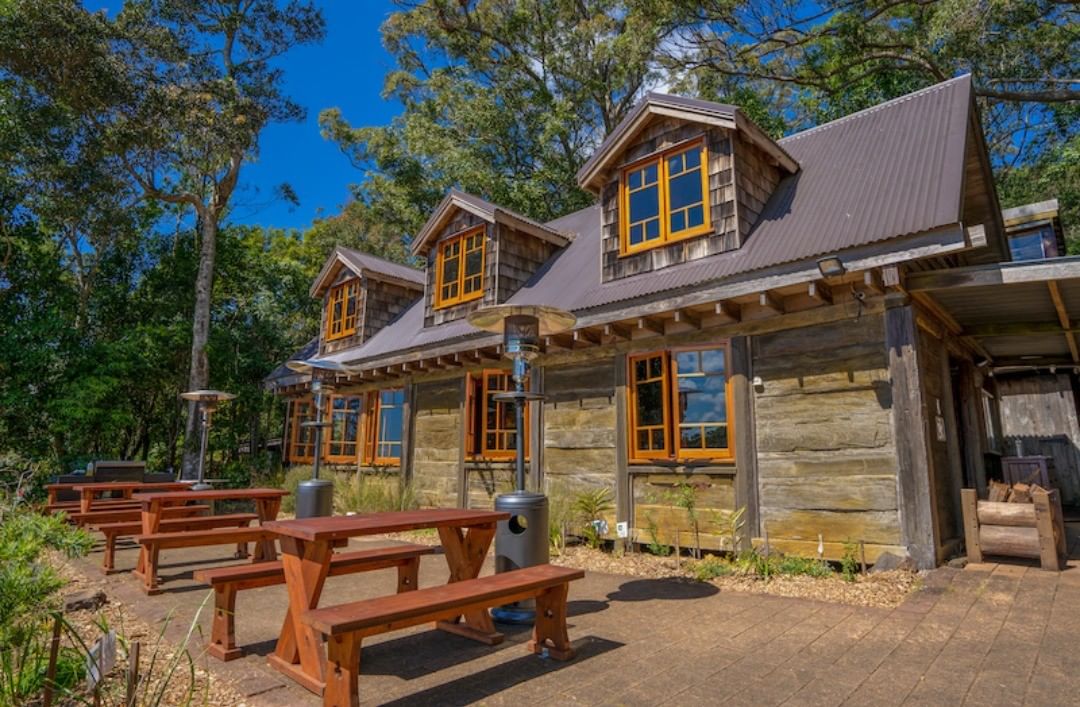 After the Scenic Rim, you'll want to head to the Southern Queensland Country, a region that proposes to give you a "true farm-to-table" experience.
Here you'll want to pay a visit to Suttons Juice Factory for a slice of their famous pie before retreating to the 'Garden City' of Toowoomba for the evening.
For a list of their best restaurants and cafes, check here.
5) Foodies
They say one fundamental aspect of being Singaporean is having an obsession with food.
Well, Australia's the place to prove it.
Diverse range of restaurants
With an incredibly diverse population, you can find all sorts of cuisine; visitors to the state of Victoria would know that it's no hassle if one wishes to have authentic Vietnamese food for lunch and a hearty Italian meal for dinner.
Some of the highly regarded restaurants in Australia include: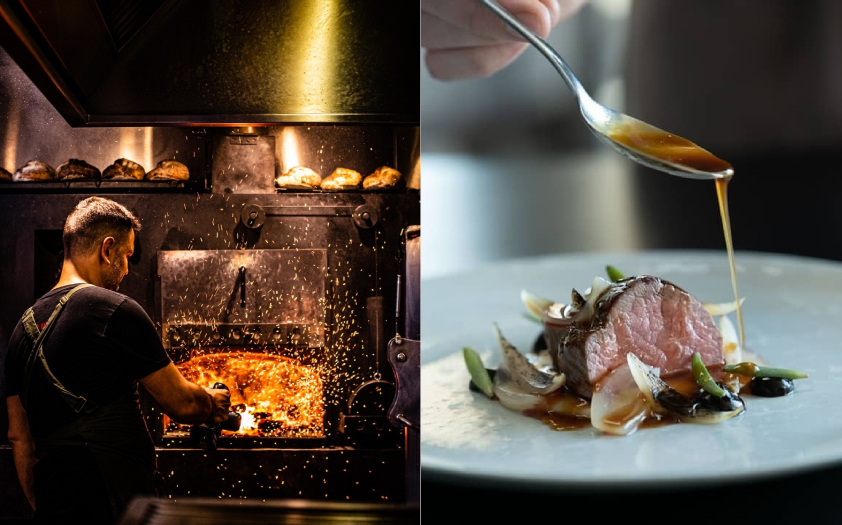 Unique Experiences
However, for a truly unique dining experience, adventurous travellers can partake in the full process of getting their food from the farm all the way onto their plate.
In Western Australia's Margaret River region, Koomal Dreaming brings visitors on a Djiljit Coastal Fishing experience where you'll take to crystal clear waters looking for herring, salmon, and other species of fishes.
A BBQ lunch will be served on location together with Margaret River region beer and wines.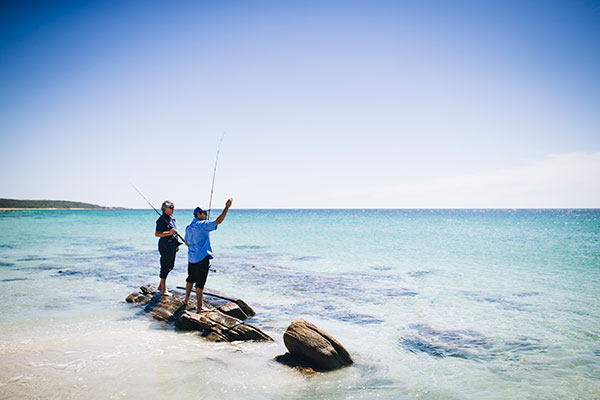 At Fat Pig Farm in Tasmania, get ready for a long lazy afternoon where you'll be served multiple dishes with everything possible sourced from the farm itself.
In between courses you'll be taken on a guided tour of the farm to learn how your meals were prepared and grown.
Wine
No culinary trip to Australia is complete without a proper sampling of the country's wines.
There are multiple wine regions spread across various states in Australia which means that you'll likely never be too far away from a winery.
But if you're serious about your wines, Victoria, New South Wales, South Australia, and Western Australia are where you'll want to be.
A list of where to find the ultimate winery experiences can be found here but we've compiled a few below as well.
In the Yarra Valley, Victoria, De Bortoli Yarra Valley Wine Estate will bring you on a behind-the-scenes tour of how premium wine is made.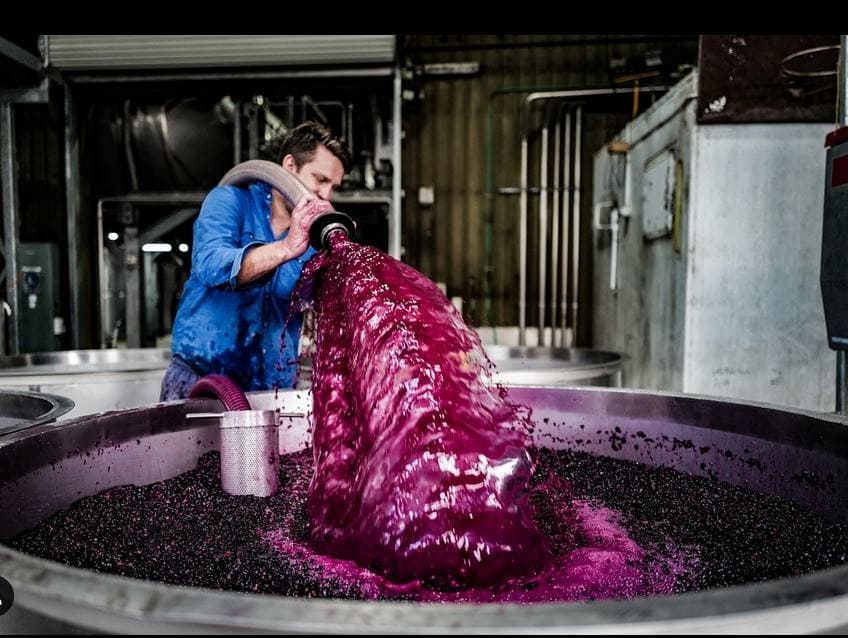 Visiting the Hunter Valley in New South Wales, you'll want to stop by Brokenwood to check out either their self-guided or tutored food and wine matching sessions.
In South Australia, McLaren Vale houses many of the state's wineries, including Wirra Wirra where you can enjoy a full day of structured wine tasting, winery and vineyard tours, and lunch of regional produce.
Finally in Margaret River, Western Australia, visit the region's founding wine estate, Vasse Felix and learn about their winemaking process before exploring the property's art gallery, gardens, and sculpture walk.
Wine lovers can check out some premium wine experiences offered by Ultimate Winery Experiences of Australia for more inspiration.
More information to spark inspiration for a trip to Australia can be found here.
Writing this article that was sponsored by Tourism Australia magnified the writer's wanderlust by a gazillion.
Top image via Naturebynathan's Instagram account and by Christopher Burns via Unsplash
If you like what you read, follow us on Facebook, Instagram, Twitter and Telegram to get the latest updates.