Growing up, most parents tell their children to get steady jobs. While this is generally good advice, some of us would prefer to take a different path in life.
If you've ever felt a yearning to be your own boss and go into business, it's arguably never been easier. Singaporeans are taking advantage of new technology to take the plunge and bring their business dreams to life.
Starting out
Le Petit Baker's Sunesh Kumar didn't start baking until he was 30, starting small with tiny, manageable batches of baked goods. But he had to pursue his hobby only when he could spare the time away from his job as a teacher.
Said Sunesh, "I was a teacher. I really enjoyed being a teacher and I still do but things have changed so much and I used this opportunity (after Circuit Breaker 2020) to do baking full-time and love it!"
Having been interested in baking and cooking from a young age, Sunesh used to try out recipes for fun, and he enjoyed cooking for friends and family. But even when others asked to buy his food, Sunesh was hesitant to take the final step. It wasn't until the Circuit Breaker of 2020 that he decided to use his newfound free time to give it a shot.
His plunge into the unknown did not go unnoticed by his friends, who were "shocked". According to Sunesh, many people join the teaching service for stability, and the prospect of not having a monthly salary was a daunting one for them.
Sonia of Bakingsoba was also motivated to start a business in part due to circumstances forced by the pandemic. Her parents' salaries were cut, and the university fees for her and her sister were due. To make matters worse, she was let go from her part-time job at a restaurant.
At the young age of 20, she decided to start a business, also to the surprise of her social circle. "They were rather surprised as my choice of studies had never shown me taking this line," she said.
Challenges while starting out
Both Sunesh and Sonia quickly found out that running their own business, even a home-based one, has significant challenges of its own.
Sunesh described how he had to do "A to Z" all by himself, from getting the ingredients, handling the order forms, ensuring payment is received and cleaning up at the end of the day.
"Good delivery is a constant challenge. I need to ensure that the buyer gets their items in the pristine condition we made them," Sonia shared. Unlike brick-and-mortar food outlets, where customers can get their orders directly at the counter, home businesses mostly deliver their orders.
Sunesh also spoke of the challenges he faced with deliveries. "My baked goods are time sensitive and fragile. Handing many boxes to one driver was not going to work. It would take too long and customers would receive a melted cake by the end of the delivery trip if the route took a very long time."
The two aspiring business owners needed a helping hand with deliveries, one of the most important aspects of their business. Fortunately, they found it in GrabExpress Towkay Club.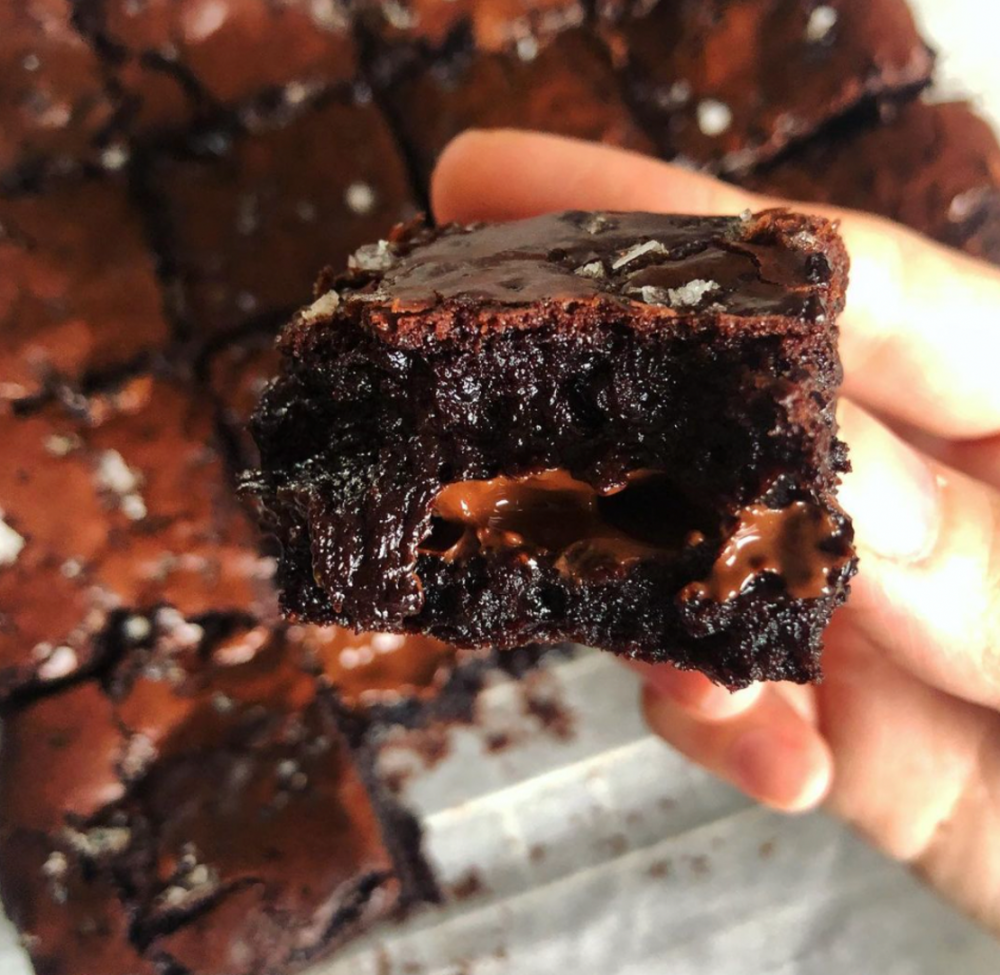 How GrabExpress helps
With deliveries being a major component of home businesses, the GrabExpress service came as a boon to both business owners.
The GrabExpress service helps them to take care of the delivery side of things, leaving entrepreneurs free to concentrate on the other aspects of their business. They will have access to same-day, contactless deliveries and cashless payment options.
Sunesh said of the service, "I like that I can easily arrange ad-hoc delivery services as and when I need, and that I can track my deliveries."
He added that it was also an advantage as compared to hiring a single driver, as it meant that his customers didn't have to wait up too long to receive their deliveries. By arranging multiple deliveries in small groups, it usually goes out within the hour.
And according to Sunesh, it does make his daily operations much easier. Having done deliveries himself, he knows the hard work and effort that delivery riders put in.
"Having the experience of literally doing everything for the business, using GrabExpress has given me some well-deserved rest."
Perks of being a GrabExpress Towkay Club member
Along with the GrabExpress delivery tools and services, entrepreneurs can also become members of the GrabExpress Towkay Club.
Towkay Club is a community created by GrabExpress to provide smaII and home-based businesses with access to additional channels to extend their brand reach to new customers.
Towkay Club members have access to exclusive perks and benefits, such as freebies, vouchers and discounts for using GrabExpress services, which help to reduce delivery costs. They also achieve rewards upon hitting certain milestones, such as S$54 in GrabExpress vouchers.
Members can also connect with like-minded entrepreneurs through a Telegram group, where they can exchange insights and tips with others.
The top five "Towkays" each month will also be featured on Grab's social pages, which would help boost the reach and awareness for their business.
Sonia also appreciates the service provided by GrabExpress. In most experiences, she finds the drivers prompt, friendly and very responsible. "They gave me the confidence that our clients receive their goods as we would like them to receive it, in its best state. They allow us to focus on the quality of the goods while Grab takes care of the delivery."
Towkay Club recently introduced their new Silver Seller membership tier. Besides enjoying the basic membership benefits, Silver Sellers also enjoy additional perks, including 10 per cent off Instant Deliveries, and a maximum fare of S$8 when they choose the 4-Hours delivery service.
Becoming a Silver Seller is simple:
Complete a minimum of 20 deliveries on GrabExpress within a month.

Eligible members will automatically become a Silver Seller in the next month.

Silver Sellers have to make a minimum of 20 deliveries to retain their Silver Seller status the following month.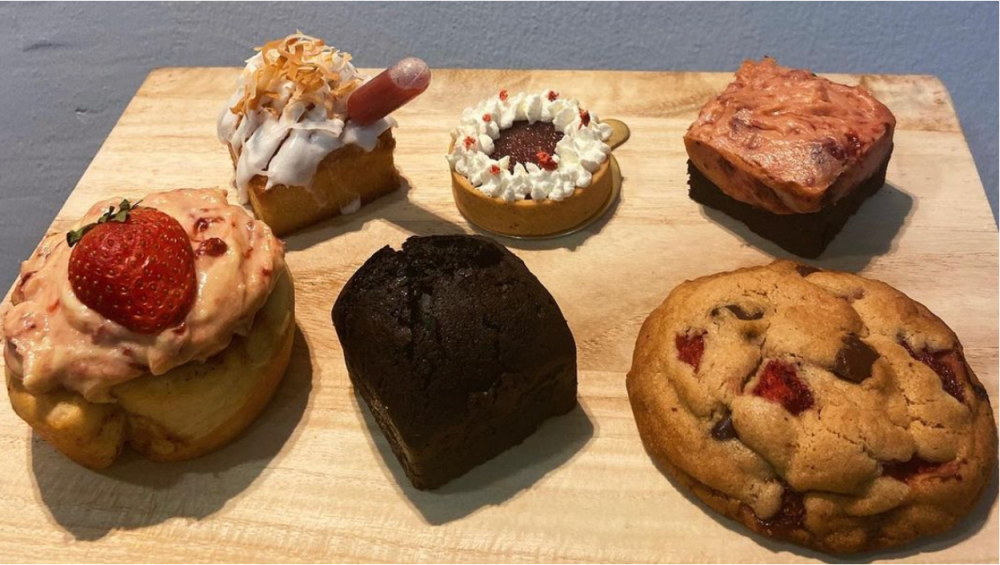 Don't give up
Of course, not every aspiring businessman gets things perfectly right on the first try. Sunesh took a more philosophical approach when asked about regrets.
"I wish I started this baking business long ago!" He added that the "push" of the Circuit Breaker helped him to take the first step, but seeing the support he received from others, he felt that he could have done this much earlier.
While his current business is hard work, he finds it fulfilling, and he certainly doesn't miss the long meetings ubiquitous in his old job. He also has a message for aspiring entrepreneurs like himself.
"I feel they need to have faith in themselves, to never give up and to trust their instincts. Sometimes, it feels hard, it feels as if the world is against you, it could be demoralising, but never ever give up."
If you're a business owner looking to grow your business with GrabExpress Towkay Club, all you need to do is fill in the form at this link.
Interested applicants will need to show that they own a business with a business website or social media account (Facebook, Instagram, Carousell). The GrabExpress team will follow up on this and once approved, Towkays will receive a verification email from Towkay Club.
Readers interested in signing up will receive an additional S$5 GrabExpress voucher on top of the suite of Towkay Club perks, using the promo code <MOTHERSHIP>. The promo is valid until Sep. 10, 2021. Terms and conditions apply.
Find out more about GrabExpress Towkay Club at this link:
https://grb.to/GrabExpressTowkayClubMS
Top image from Grab.
This is a sponsored article by Grab.
If you like what you read, follow us on Facebook, Instagram, Twitter and Telegram to get the latest updates.