Up until October last year, I lived in the west of Singapore with my parents, grandparents and older sister.
That was the case until my sister got married and moved to the North-east of Singapore to live with my brother-in-law.
While both my sister and brother-in-law have made it a point to visit our family once every two weeks since they got married, things have become slightly more inconvenient ever since she got pregnant.
After receiving news that my sister was due to deliver in the third or fourth week of July this year, visits to our place were put on hold, with my parents and I making hour-long commutes on the weekends to visit them instead.
So when I heard that Lalamove would be letting us try out their delivery service for an article, I jumped at the chance, hoping to send some last minute baby goods to my sister's place.
After all, this meant that I wouldn't have to travel halfway across the island to do so myself.
My first Lalamove experience
As a completely new user to Lalamove, I had to first download the app on the app store.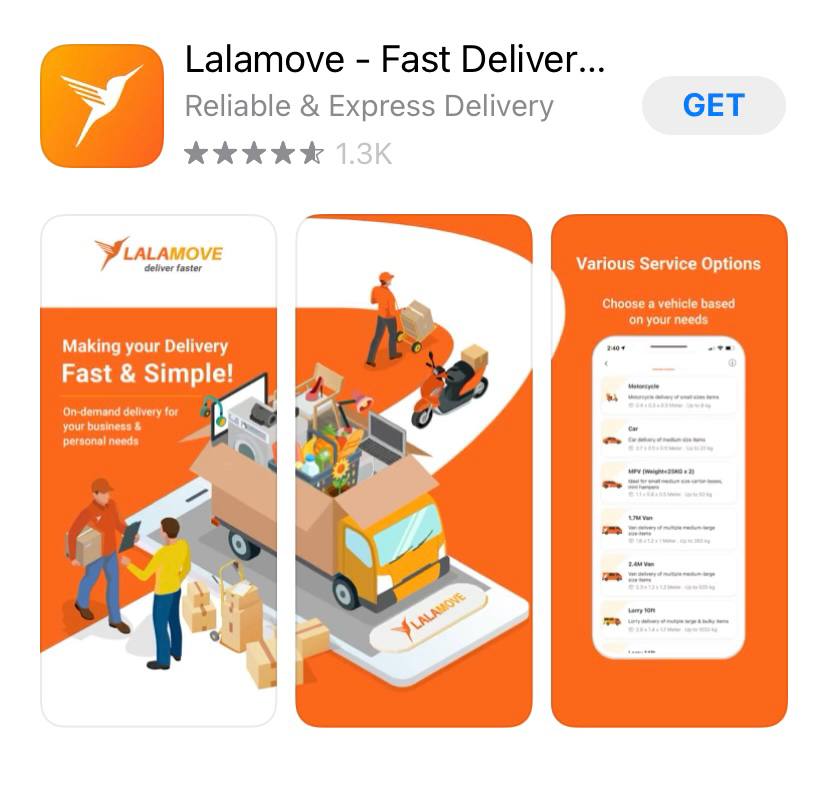 With a 4.6/5 star rating from over 1,300 reviewers, the app gave a promising first impression, greatly boosting my excitement to try it.
After selecting my city of residence, I had to sign up for an account by providing my mobile number, email address (optional) and password.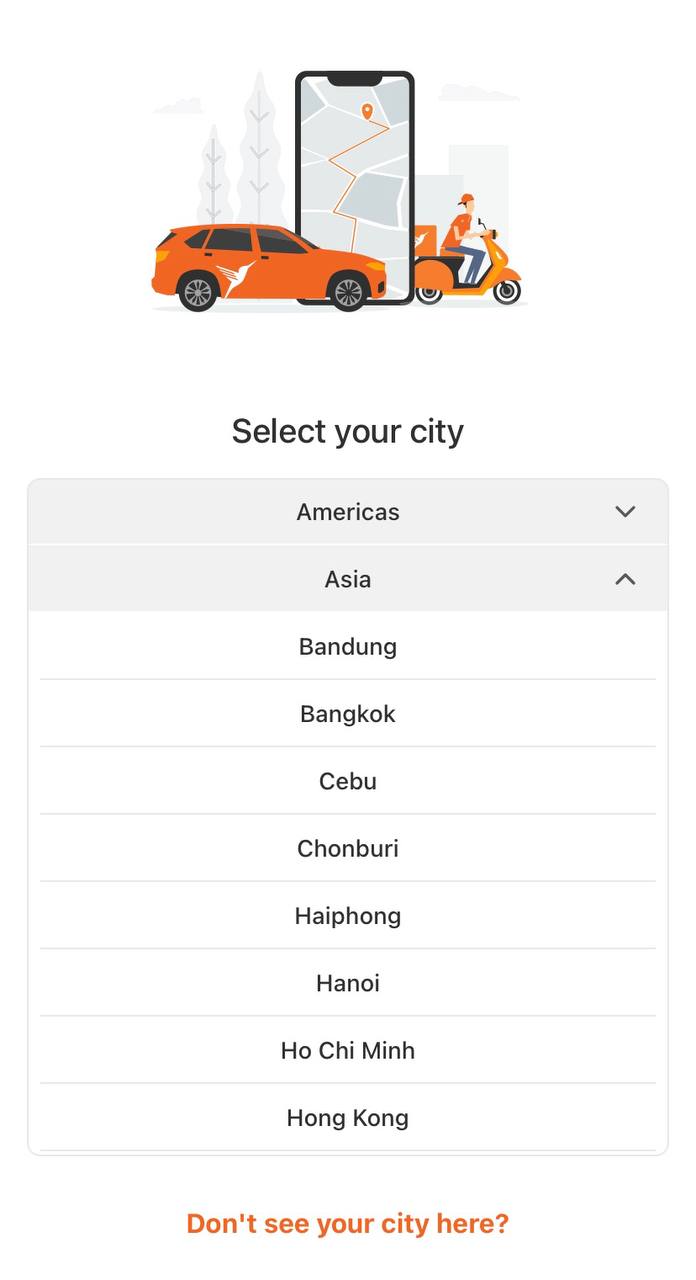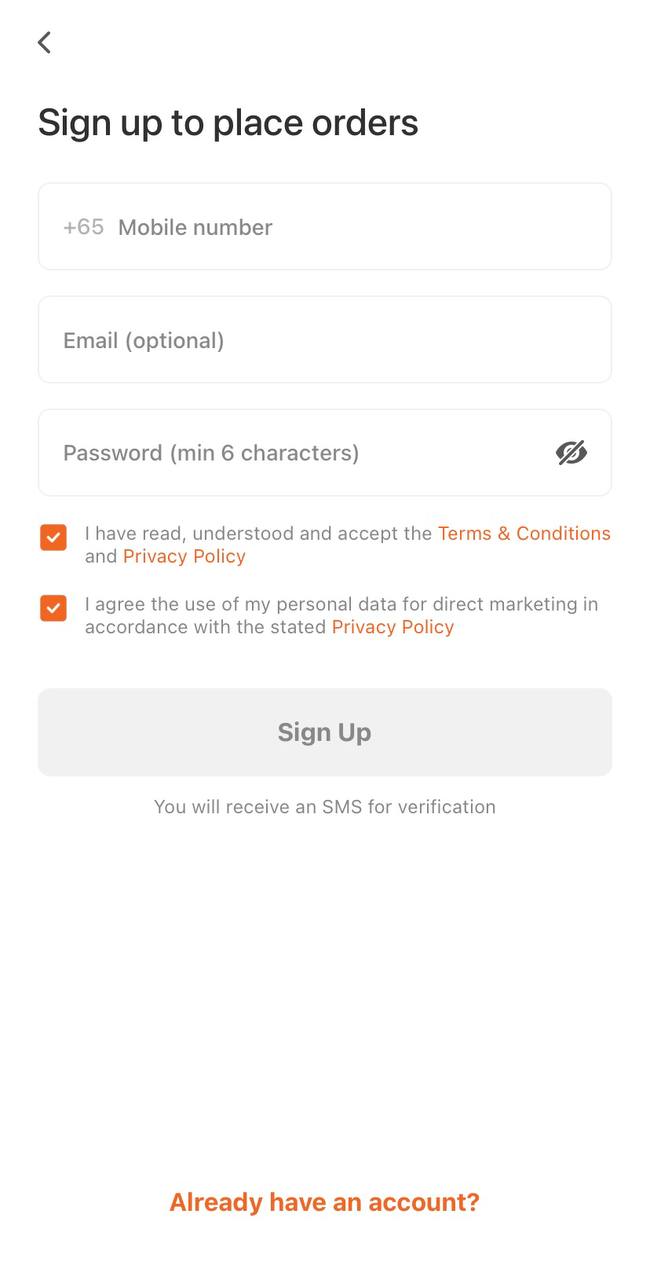 The sign-up process was extremely easy and fuss-free, and all I had to do after this was key in a four-digit verification code that was sent to my number.
Because both my sister and brother-in-law are currently working from home, they told me that a good time to send my parcel over would be after lunch, from 2pm to 5pm.
Being able to choose the exact timing of my delivery was a huge blessing as this made things so much more convenient for both my sister and I.
I also liked the fact that Lalamove prides themselves on providing fast deliveries, considering how my delivery was so last minute.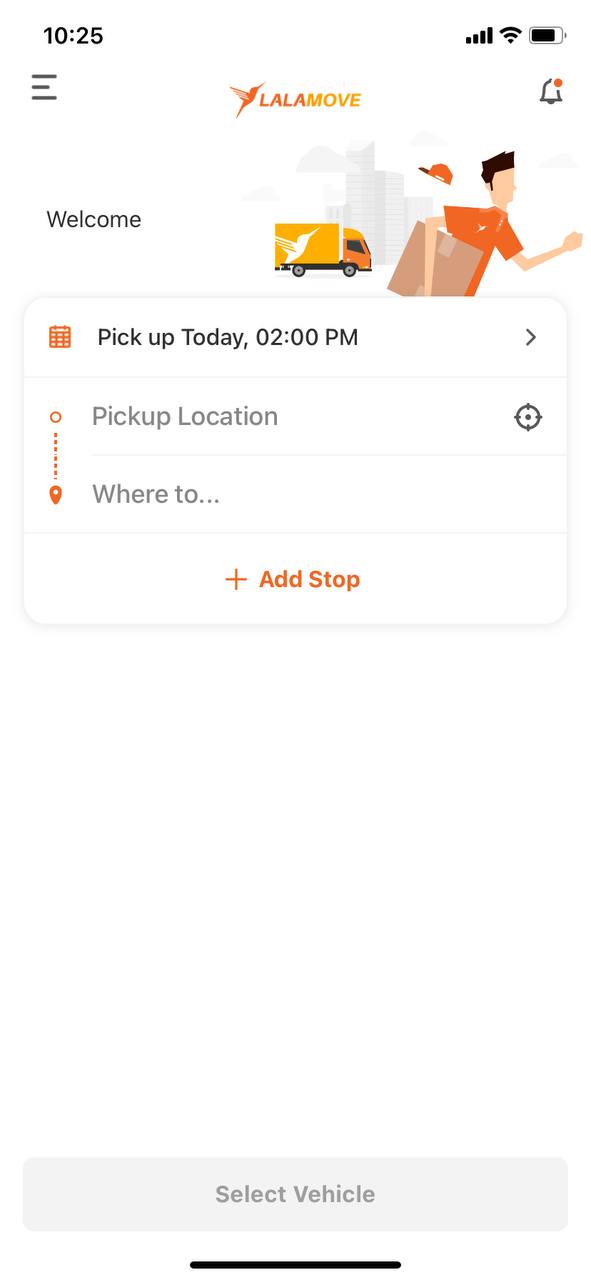 After keying in my address for the pick-up point and my sister's address for the drop-off point, I was then presented with a list of different transport options:
Motorcycle

Car

MPV

1.7M van

2.4M van

10 feet lorry

14 feet lorry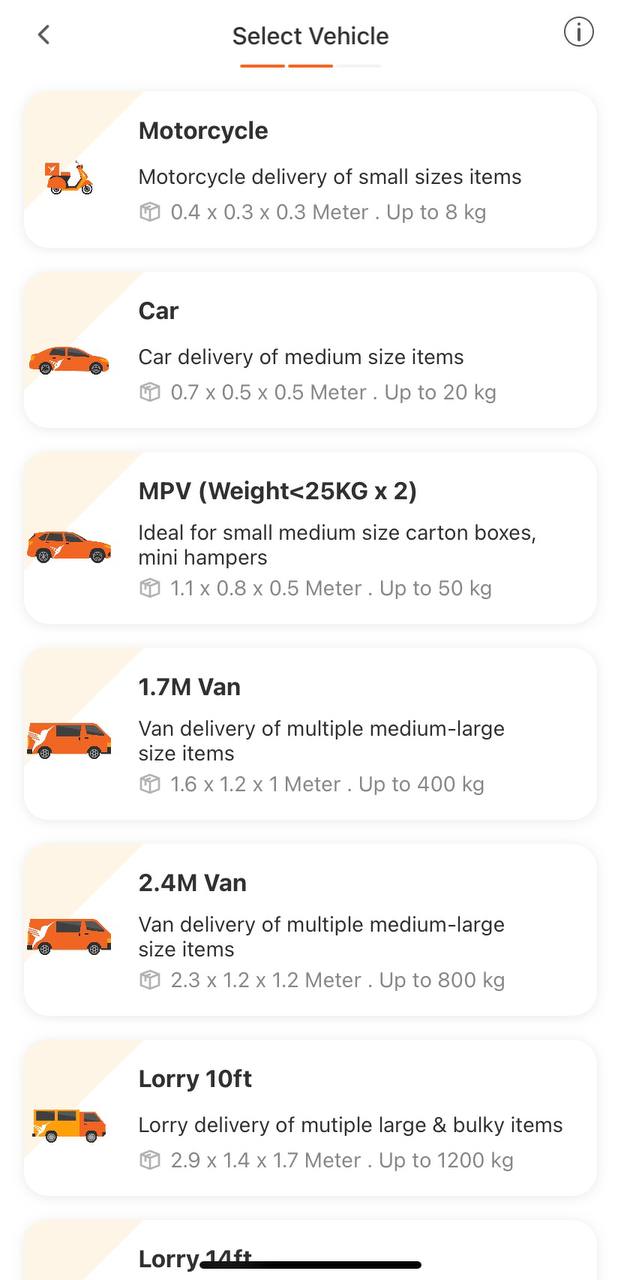 Depending on my preference as well as the size and weight of my parcel, I could choose from any of the delivery options available.
Because one of the items I intended to deliver to my sister was fragile while the rest of the items were relatively small and light, I chose the "car" option.
I also requested for my driver to be careful with my parcel in the remarks column: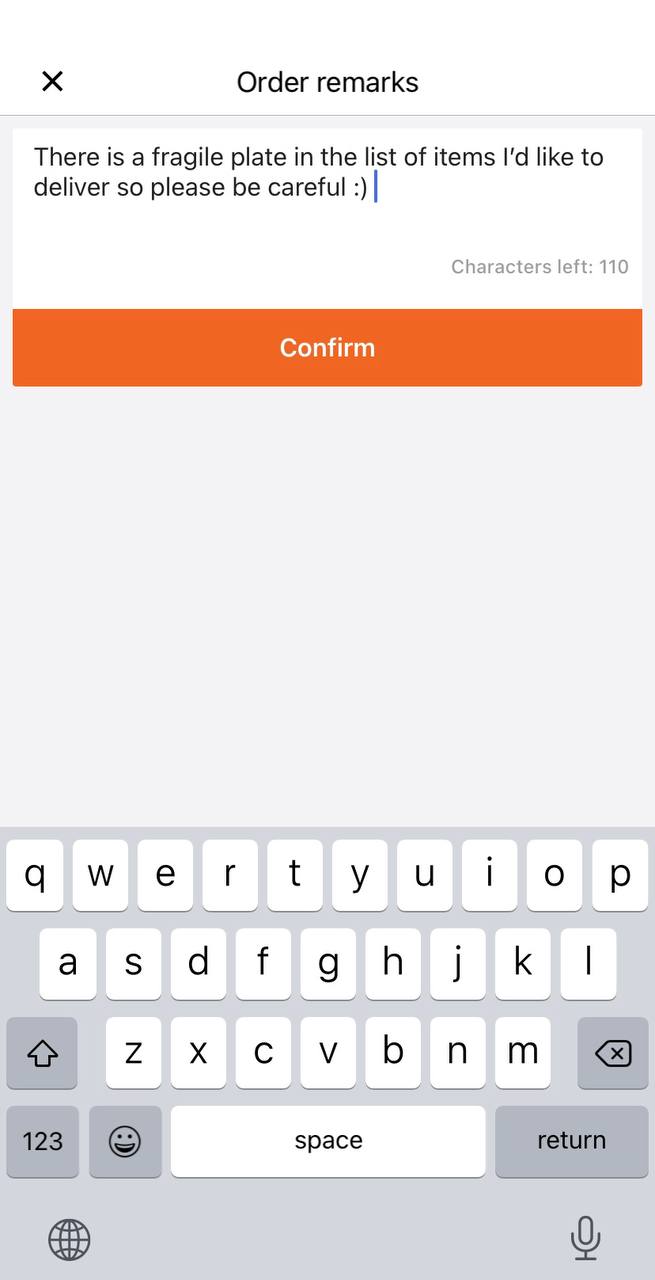 Turns out, Lalamove has such a large fleet of vehicles that they can deliver almost any item to anyone, from small documents to large furniture items.
Within a few seconds of placing my order, I was assigned a driver who called me to confirm my delivery.
And before long, he came to pick up my parcel once it was 2pm.
Less than half an hour later, the driver arrived at my sister and brother-in-law's place, both of whom happily received my parcel of goods.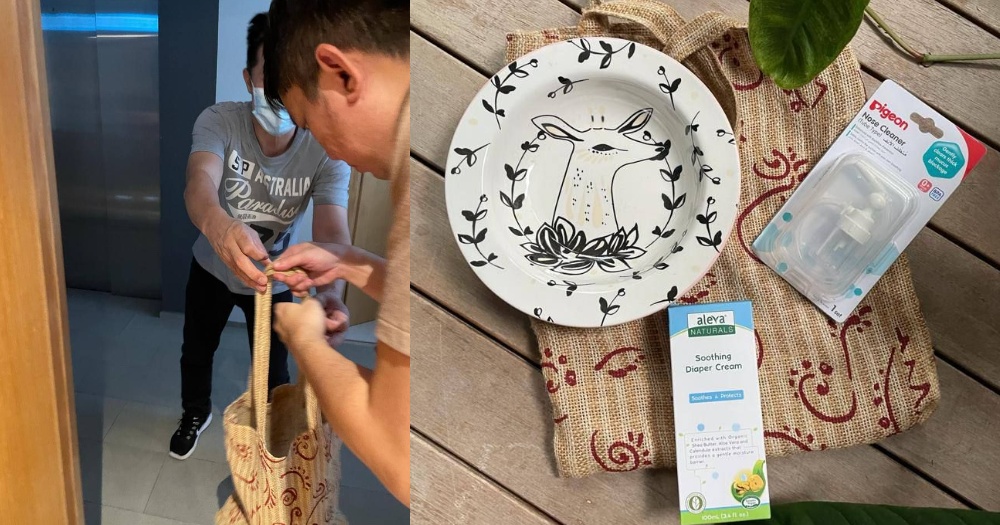 Overall, I found the app fast and easy to use, and would definitely recommend it to anyone who needs to deliver fragile or bulky items at a fast speed.
Depending on the vehicle selected, the price point of each delivery will vary, so I'd recommend optimising each trip by fully utilising the maximum delivery weight per transport option.
Fast, value-for-money and reliable delivery service
If you're looking for a value-for-money and reliable delivery provider, do consider Lalamove for it's 24/7, on-demand, islandwide delivery services.
Not only do orders get accepted by drivers or riders at a breakneck speed of nine seconds, deliveries are also guaranteed to be made within 55 minutes, regardless of distance.
Besides this, you'll even be able to engage them to move heavy items for you at no additional cost if you're moving out to live elsewhere, for example.
There's also an option for you to deliver items to multiple locations in one order, which is great for home businesses who would like to optimise their delivery routes.
From now till August 31, the first 100 new Lalamove users who key in the coupon code LALA20MS will get 20 per cent off their first order (capped at S$10).
To find out more about Lalamove and their services, click here.
This sponsored article by Lalamove made this writer thankful for their fast and reliable delivery service.
Top image via writer's sister
If you like what you read, follow us on Facebook, Instagram, Twitter and Telegram to get the latest updates.