My wife and I got married in May 2018.
Like many couples, busying ourselves with wedding planning meant placing home renovation on the backburner. After our wedding, we had to wait several weeks for works to be completed before finally moving into our matrimonial home.
During those weeks of being "stranded", we could either have travelled abroad, lived with our parents, or gone for an extended hotel stay. Instead, we did something perhaps slightly unconventional. We packed our suitcases and moved into a serviced apartment.
Looking back, there could not have been a more sensible decision.
Staycations are the craze. Enter… reno-cations?
Only recently have accommodation providers started rolling out renovation staycation packages, or reno-cations, for couples and families who are giving their homes a makeover and need an alternative place to stay.
Oakwood Premier AMTD Singapore's Retreat from Renovations, for example, aims to ease the stresses of renovation and finding alternative accommodation.
At time of publication, it is one of only two serviced properties with such packages, designed to address common hassles that homeowners face during their home renovations - the very pain points my wife and I faced three years ago.
I was asked to experience this reno-cation for six nights and find out all the perks I missed three years ago.
Feel pampered, get pampered
For all the attention and care one puts into one's renovation project, one sometimes looks forward to some pampering in return. After all, that's the point of staying in a serviced apartment, isn't it?
Oakwood Premier AMTD Singapore has spared no effort in making sure homeowners undergoing home renovations are well taken care of before, during, and after their stay.
From now till Aug. 31, the Retreat from Renovations package begins with one of two complimentary transfers in a massive 13-seater shuttle, from your preferred pickup location to the property. Great for families with plenty of barang.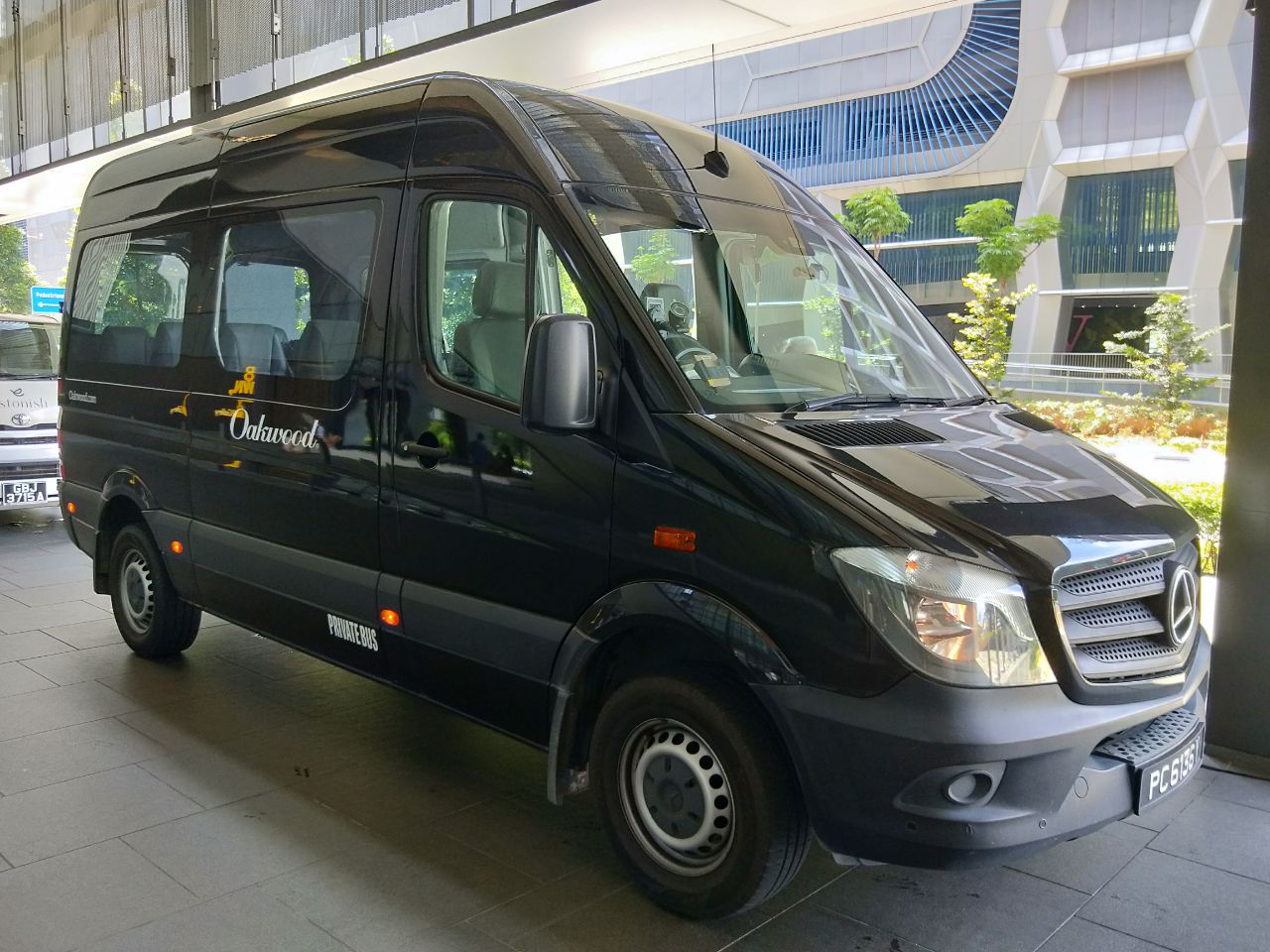 Upon stepping into your apartment, prepare to be greeted by a welcome basket chock-full of breakfast essentials, drinks, and snacks.
It's as if they just know how much you love sleeping in.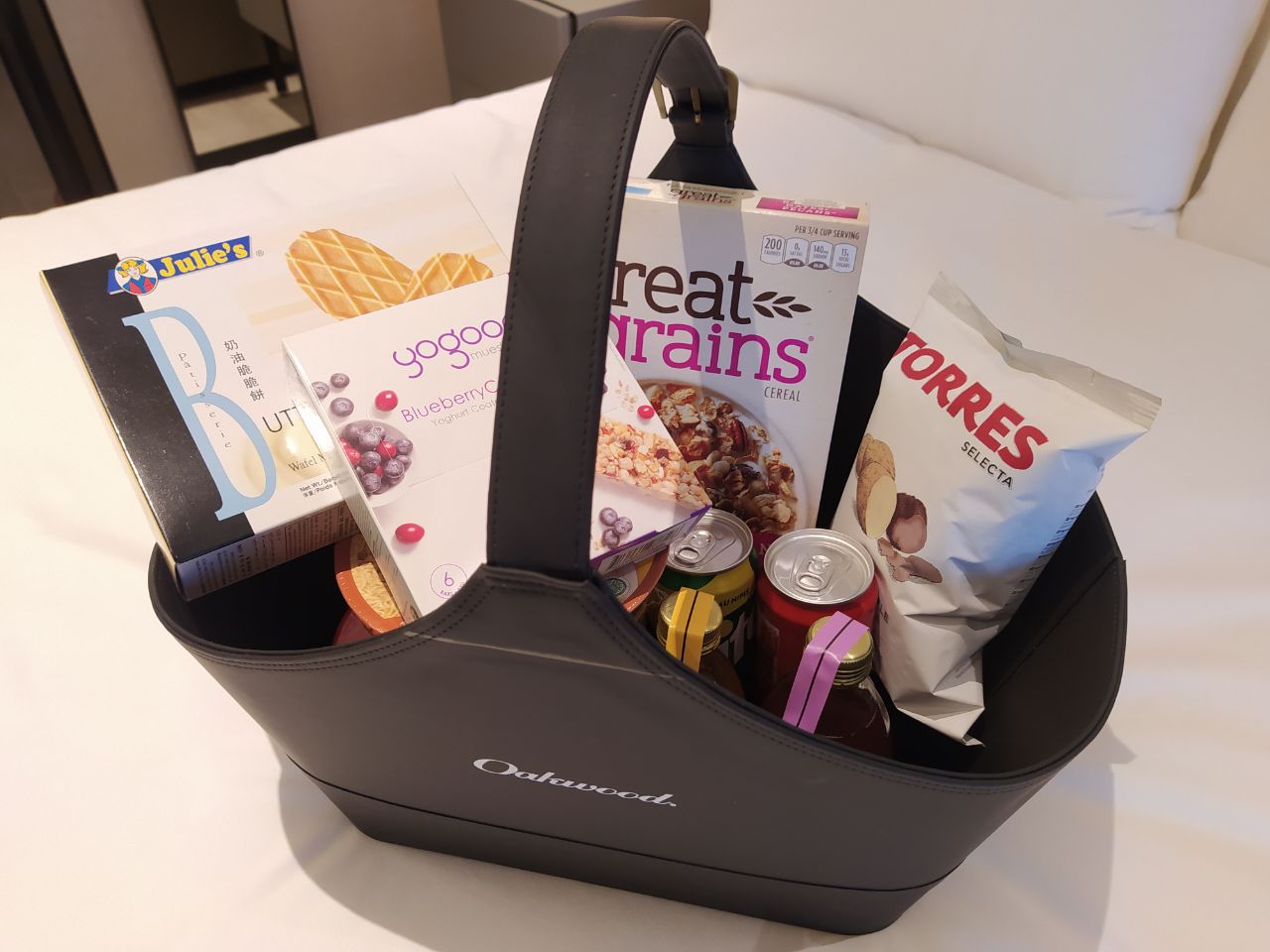 Each apartment also comes with living area and a fully-furnished kitchen, equipped with a comprehensive range of crockery and cutlery, a double-hob electric stove, a convection oven, a fridge with freezer, a washer-dryer and - best of all - a trusty Nespresso coffee maker.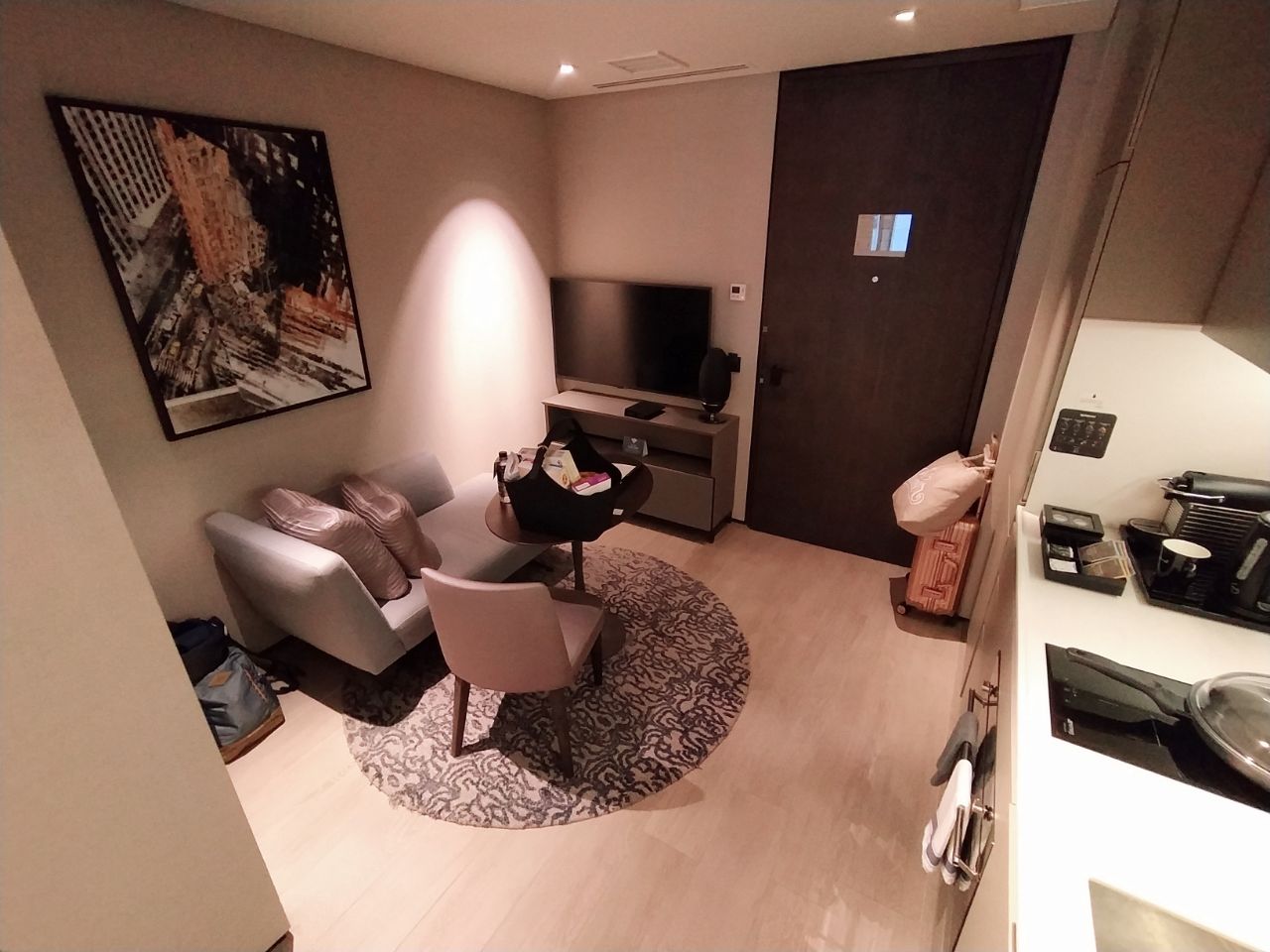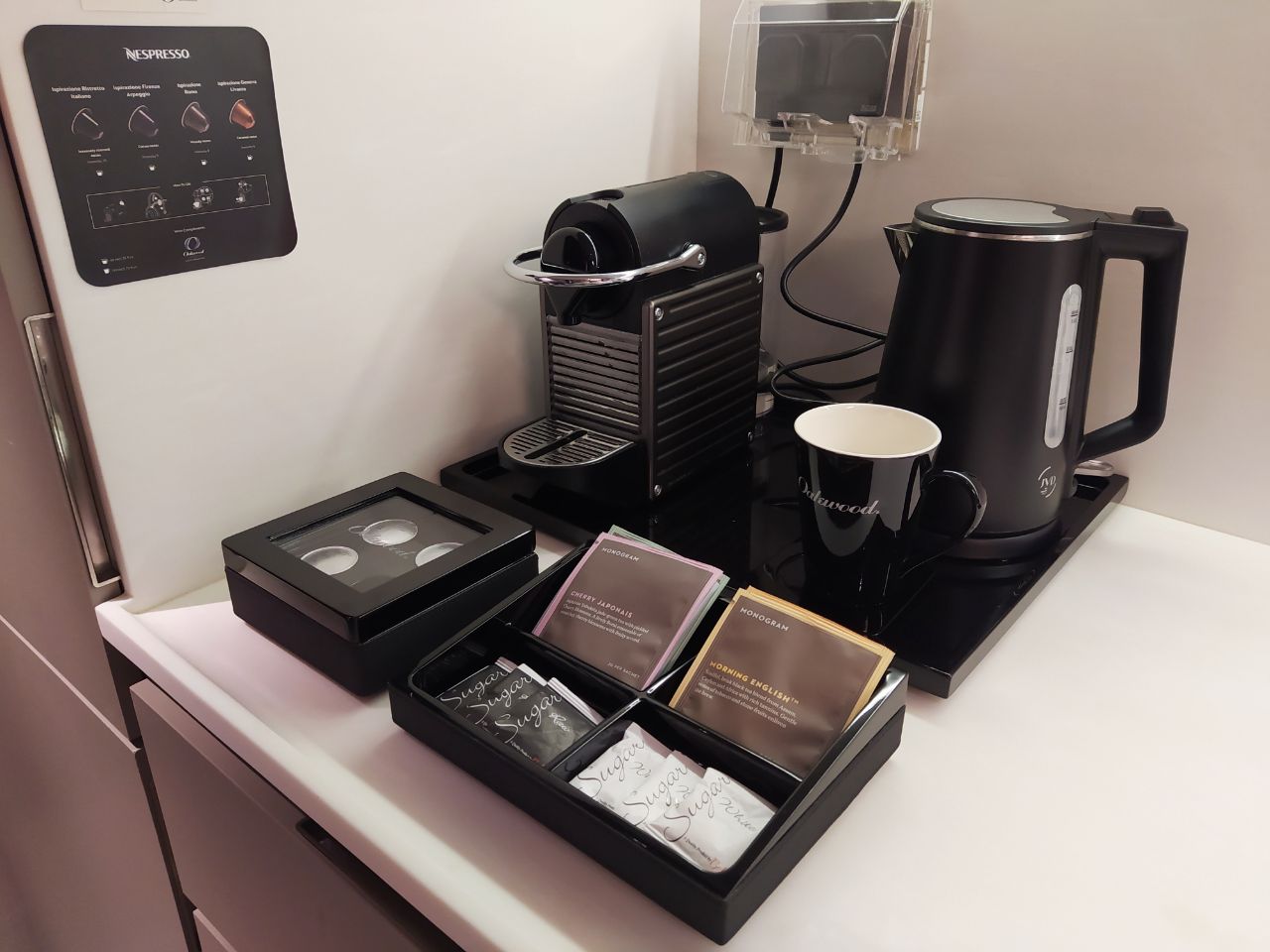 In addition to weekly housekeeping, the property extended to me a final thoughtful touch in the form of a nightly turndown service, where I could treat myself to a selection of complimentary refreshments.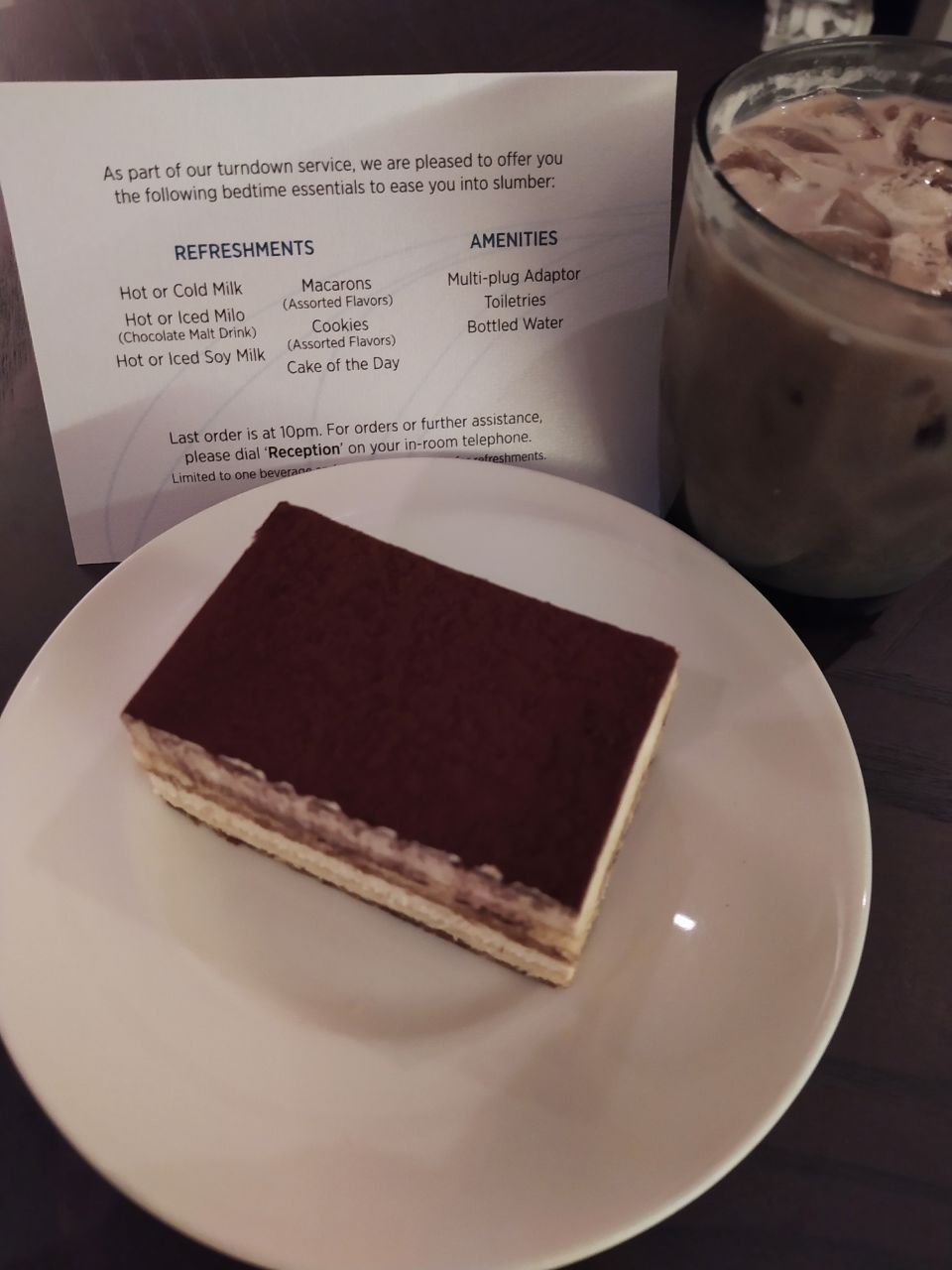 Having a change of scenery helps
Home renovation can be a rollercoaster of emotions. Those among us who have gone through one would know exactly what I mean.
Unmet timelines, wrong materials, hidden costs - just to name a few. A massive additional responsibility on top of one's already-stressful day job.
There are bound to be moments when you simply feel like stepping away from the grind, retreating onto a pool deck and basking in the evening sun, or heading outdoors to experience something different.
Living in a serviced apartment strategically located in the city centre affords you many such facilities and options to unwind and play.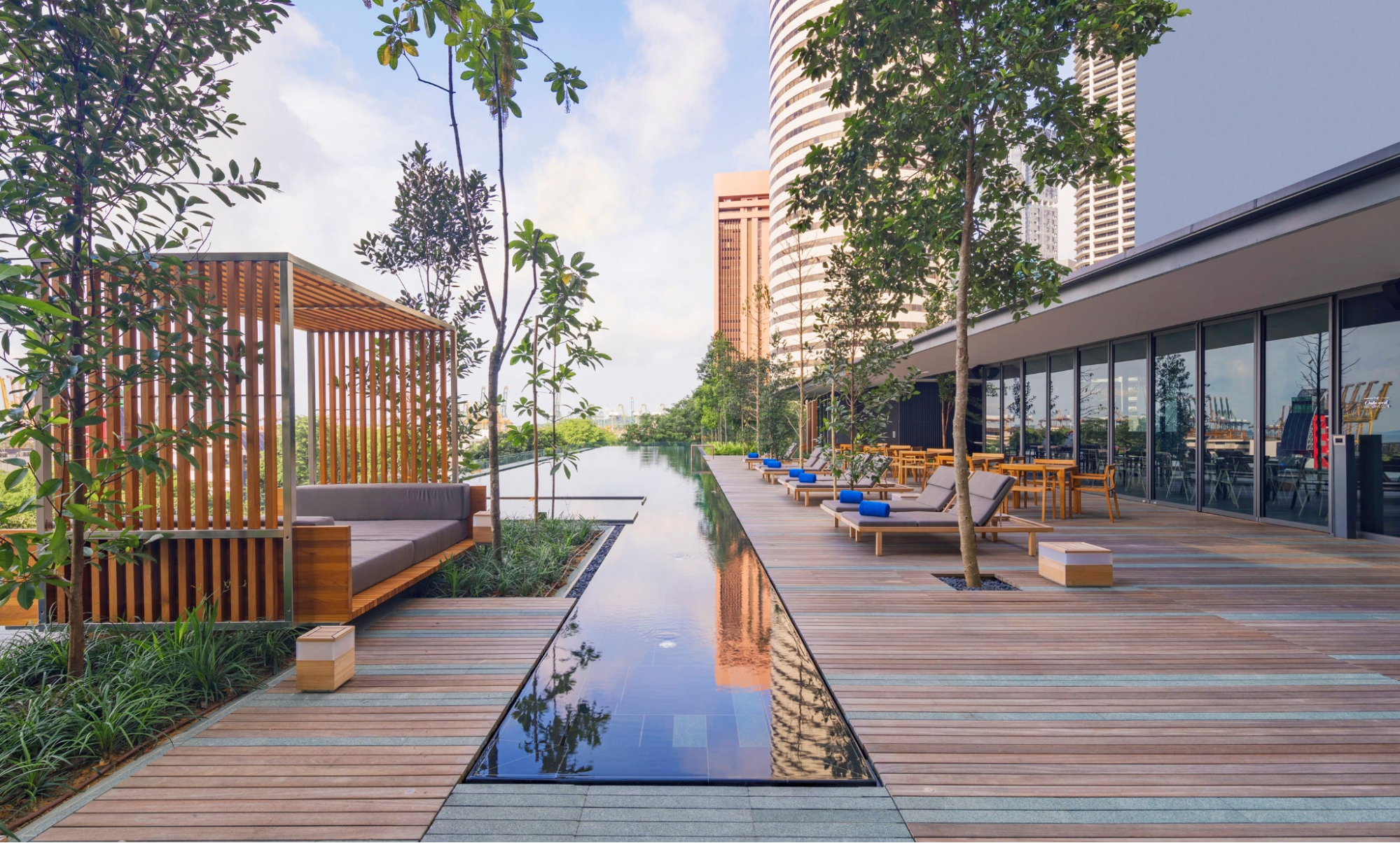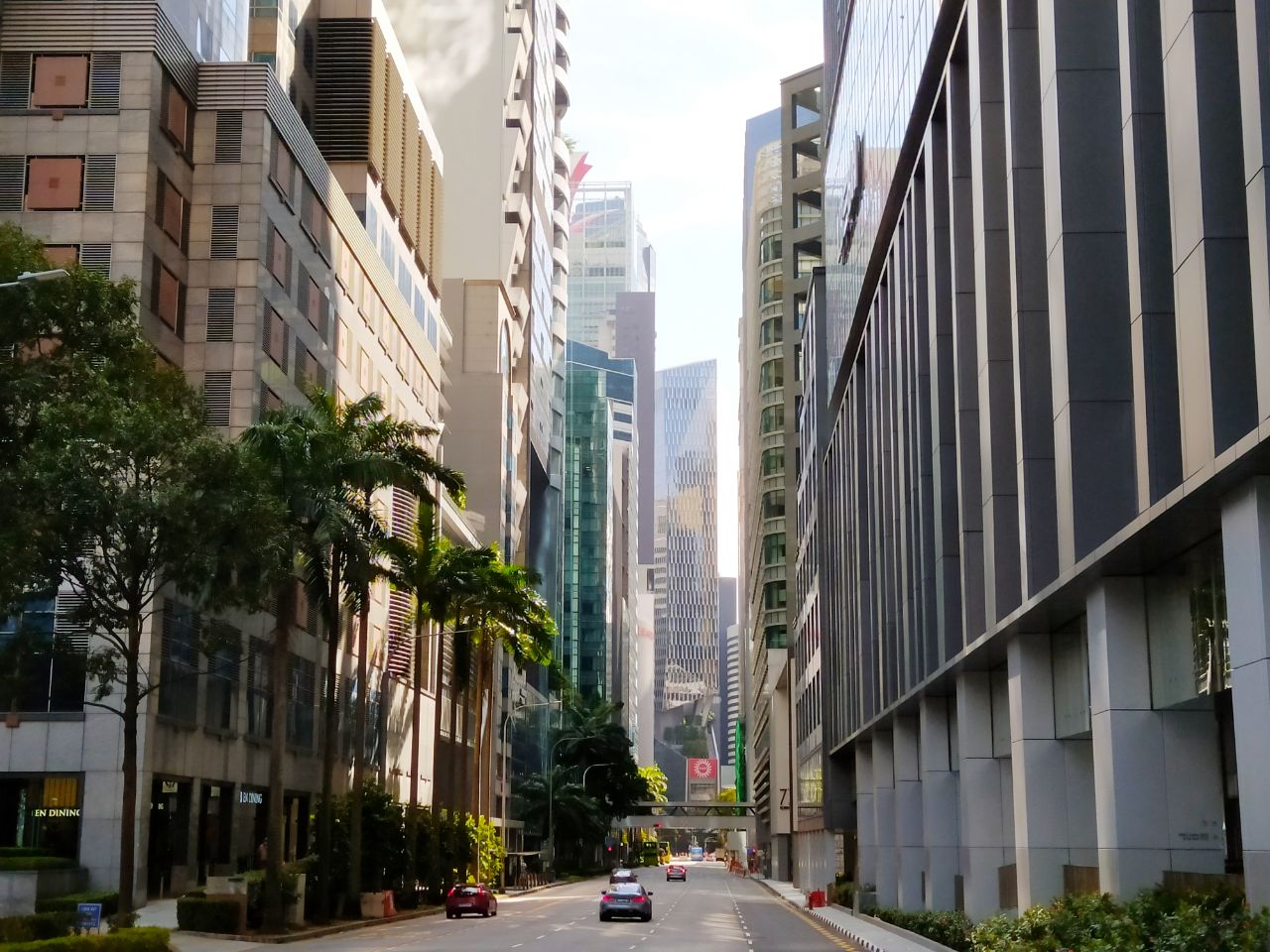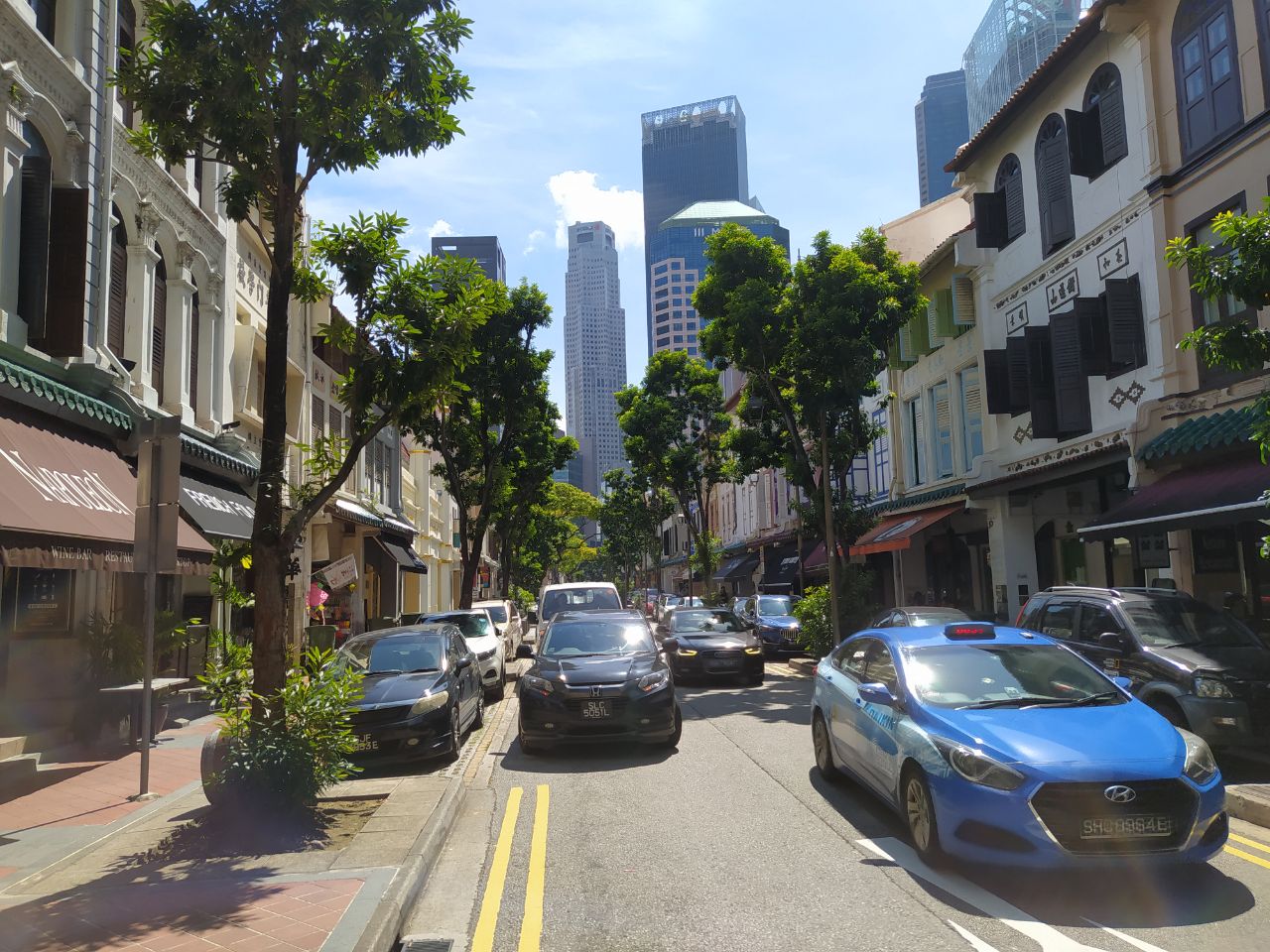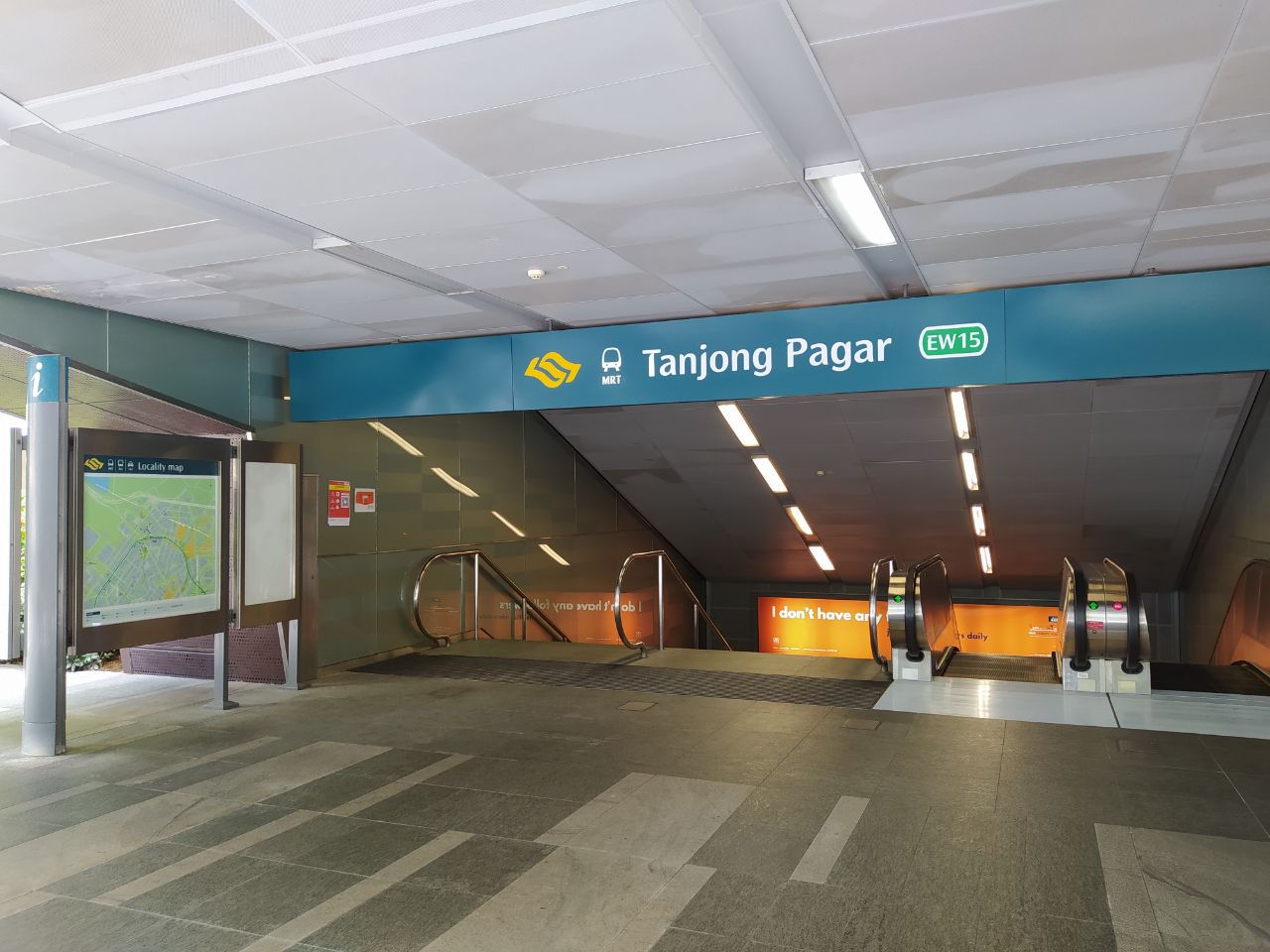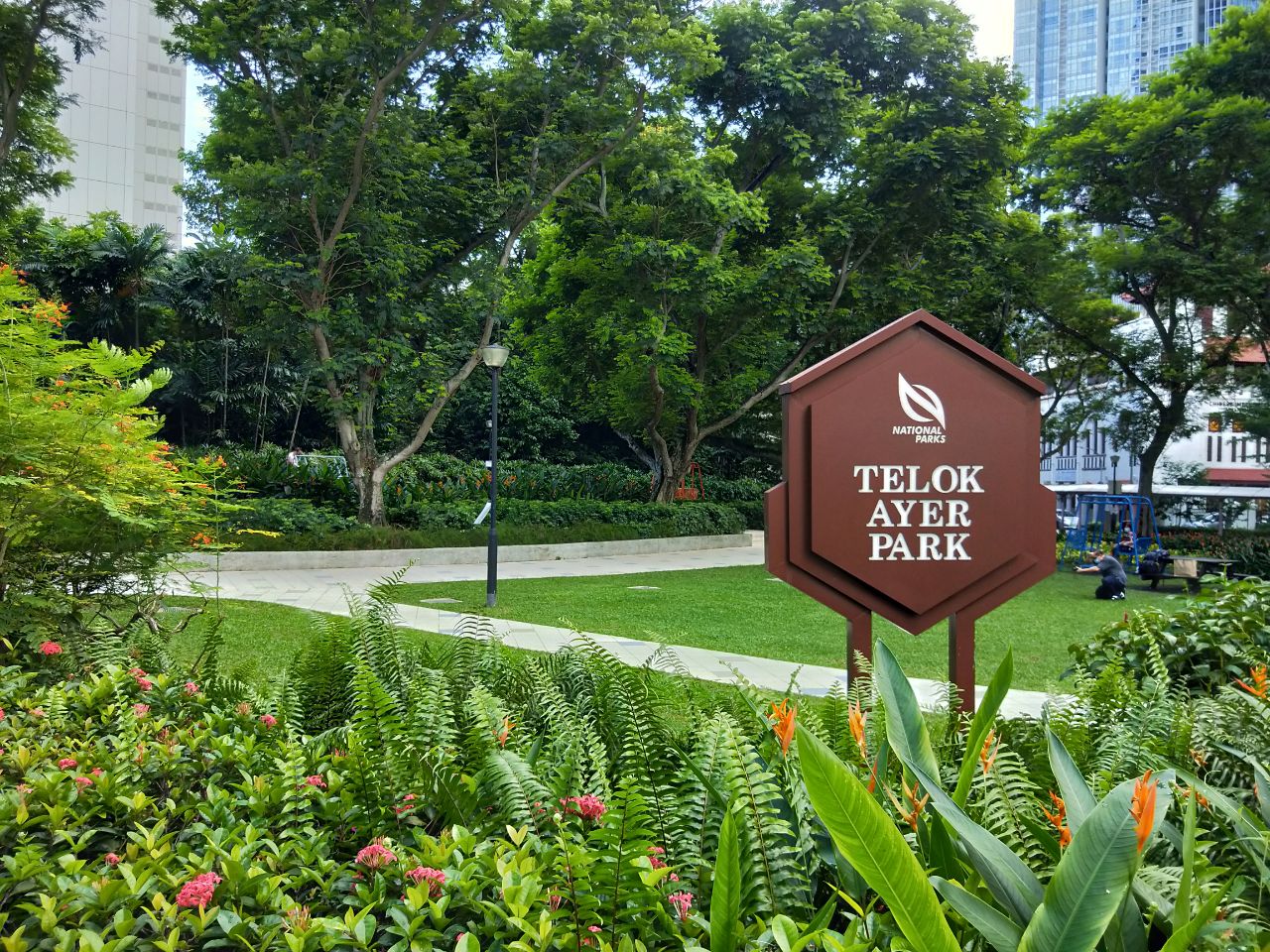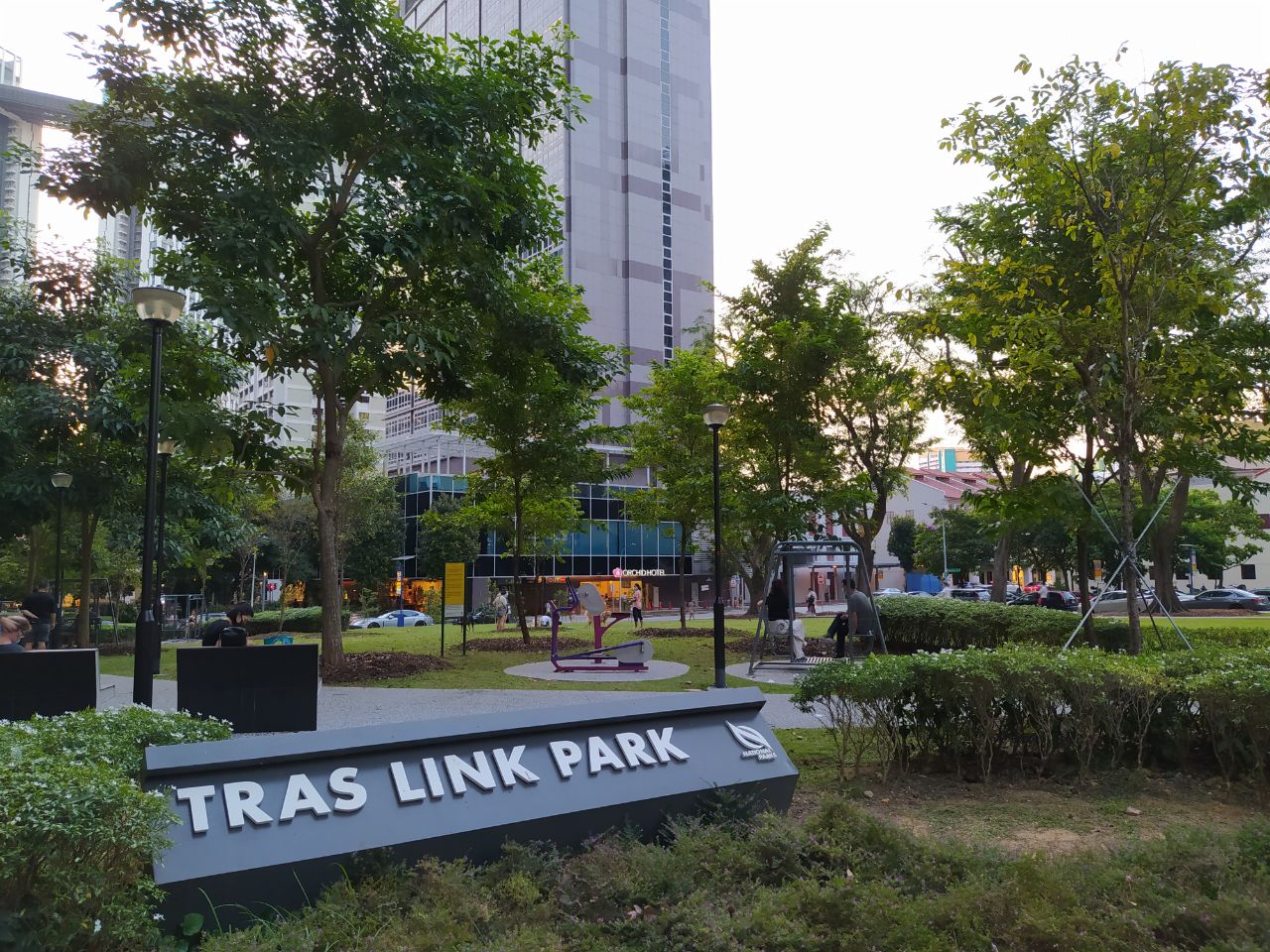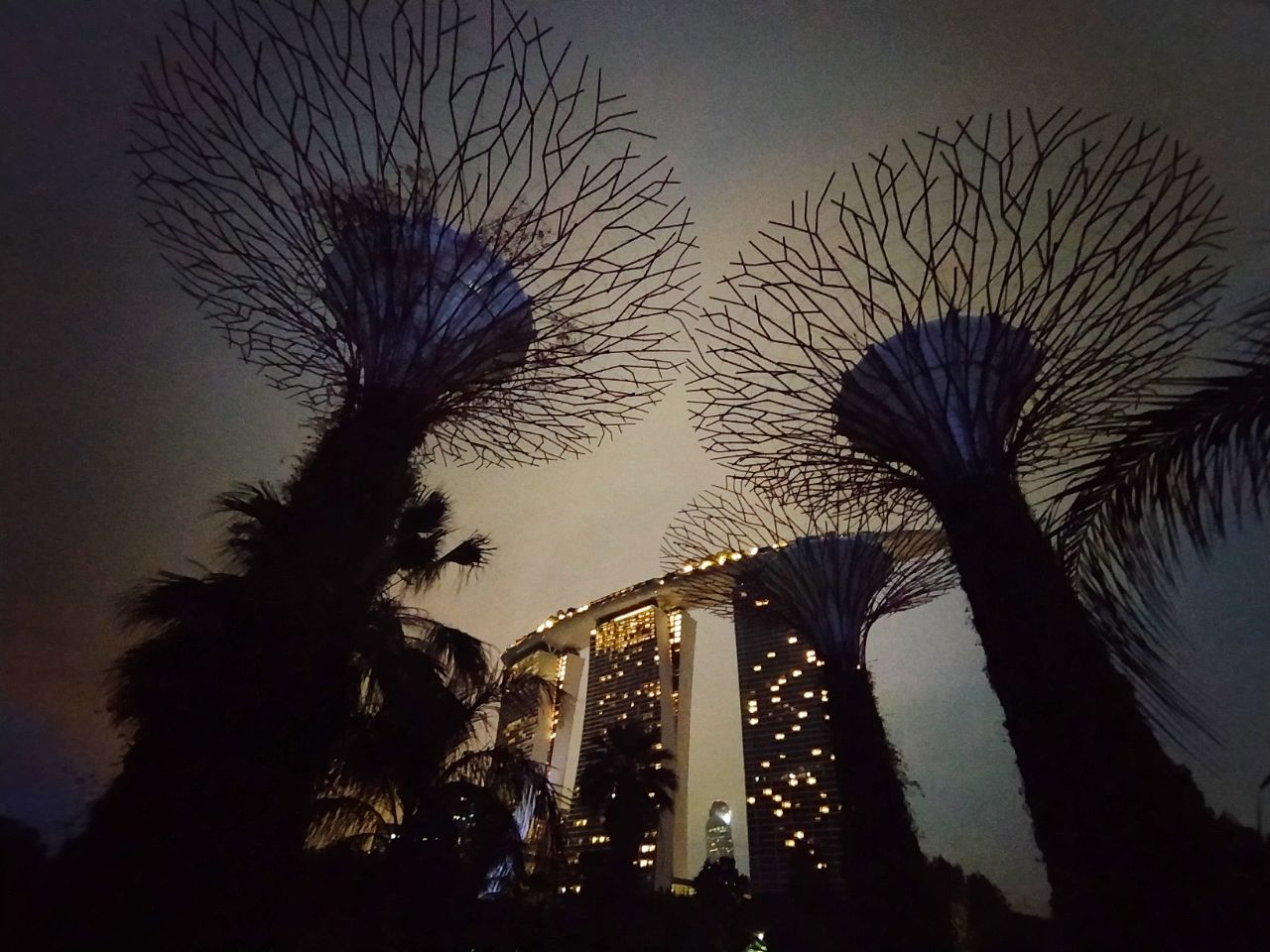 By the end of the day, if you feel too lazy to do anything, you can always just sink into your hotel-grade, king-sized bed with plush pillows and fresh-smelling linen.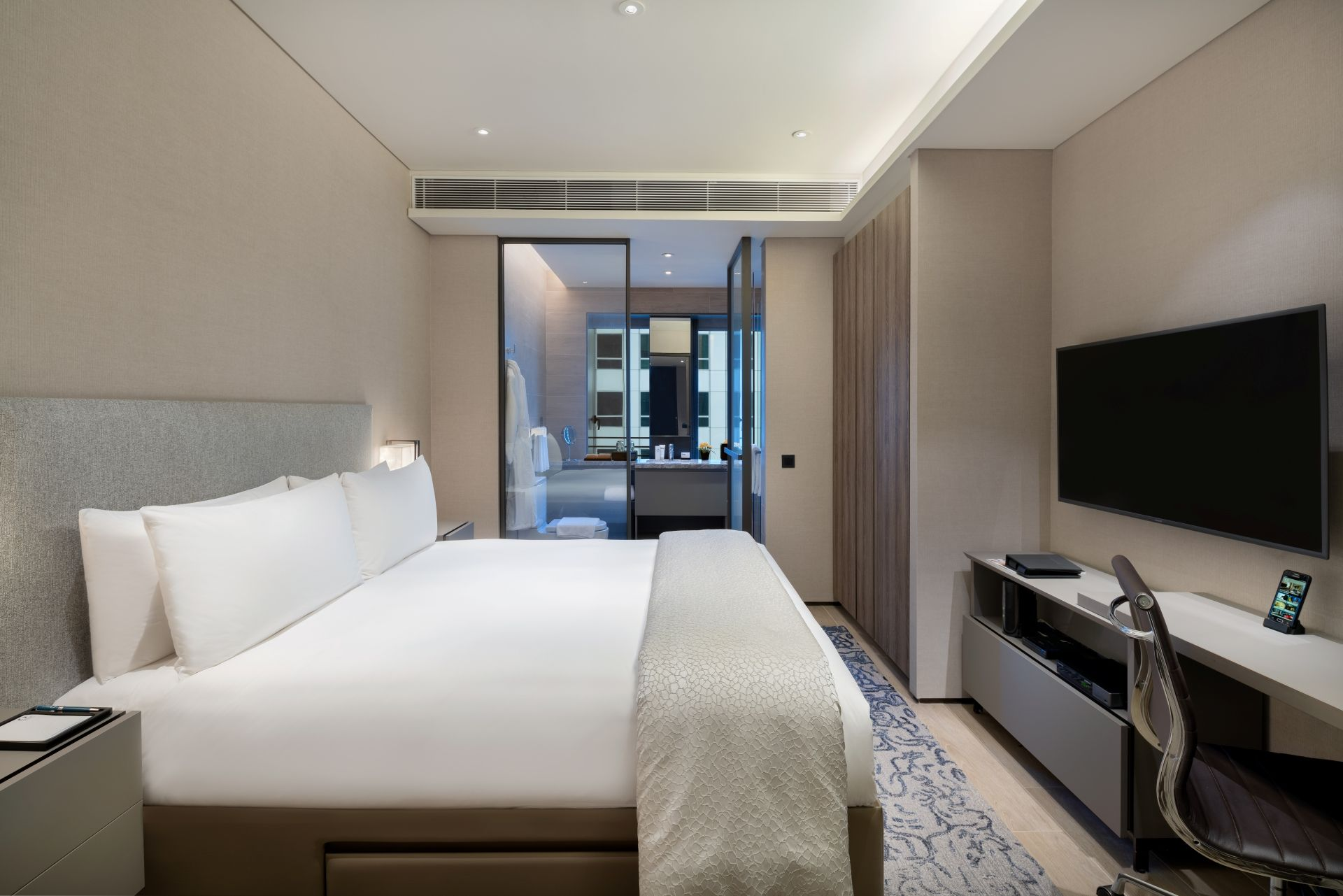 Practicality matters
A big part of being away from home for a period of time is the practicality of daily living.
An often overlooked aspect is how you and your partner can continue to work conducively. This is where a one-bedroom apartment trumps a regular hotel room hands-down, because of the physical separation between living areas. No more talking over each other during concurrent Zoom meetings.
What about food? Being in the CBD - the bastion of high-end restaurants and bars - one wonders if food is going to be a problem.
Not the unending range of food options, but the cost.
Fortunately, Oakwood Premier AMTD Singapore's in-house restaurant, SE7ENTH, offers dine-in as well as in-room dining options, including value-for-money set lunches (that, frankly, are generous enough for two to share). Guests also enjoy up to 30% off the full range of menu items, depending on the time of day.
If hawker fare is your go-to, there are not one, not two, not three, but four well-known hawker centres within walking distance of the property. Amoy Street Food Centre, Maxwell Food Centre, Market Street Interim Hawker Centre, and Lau Pa Sat.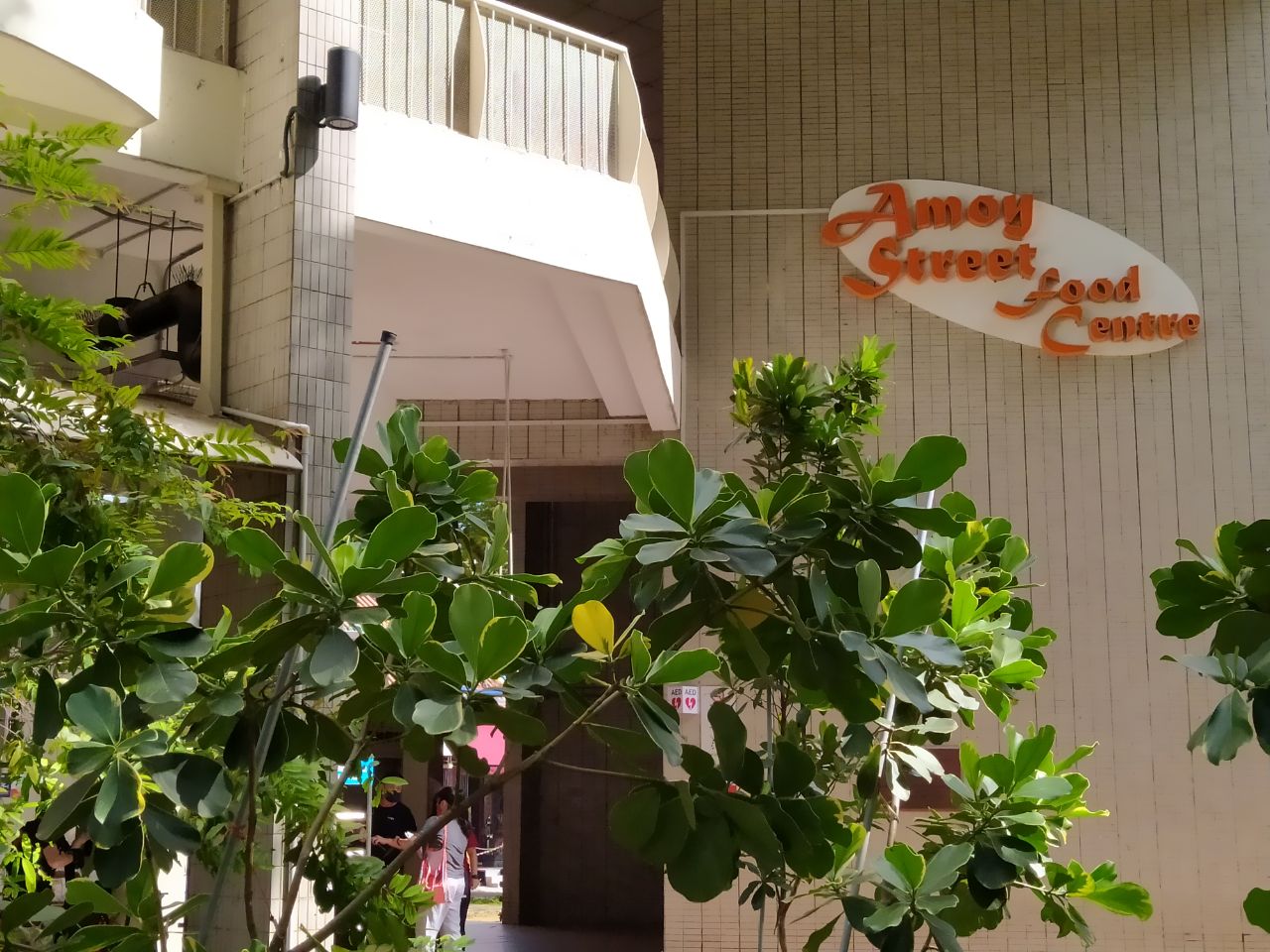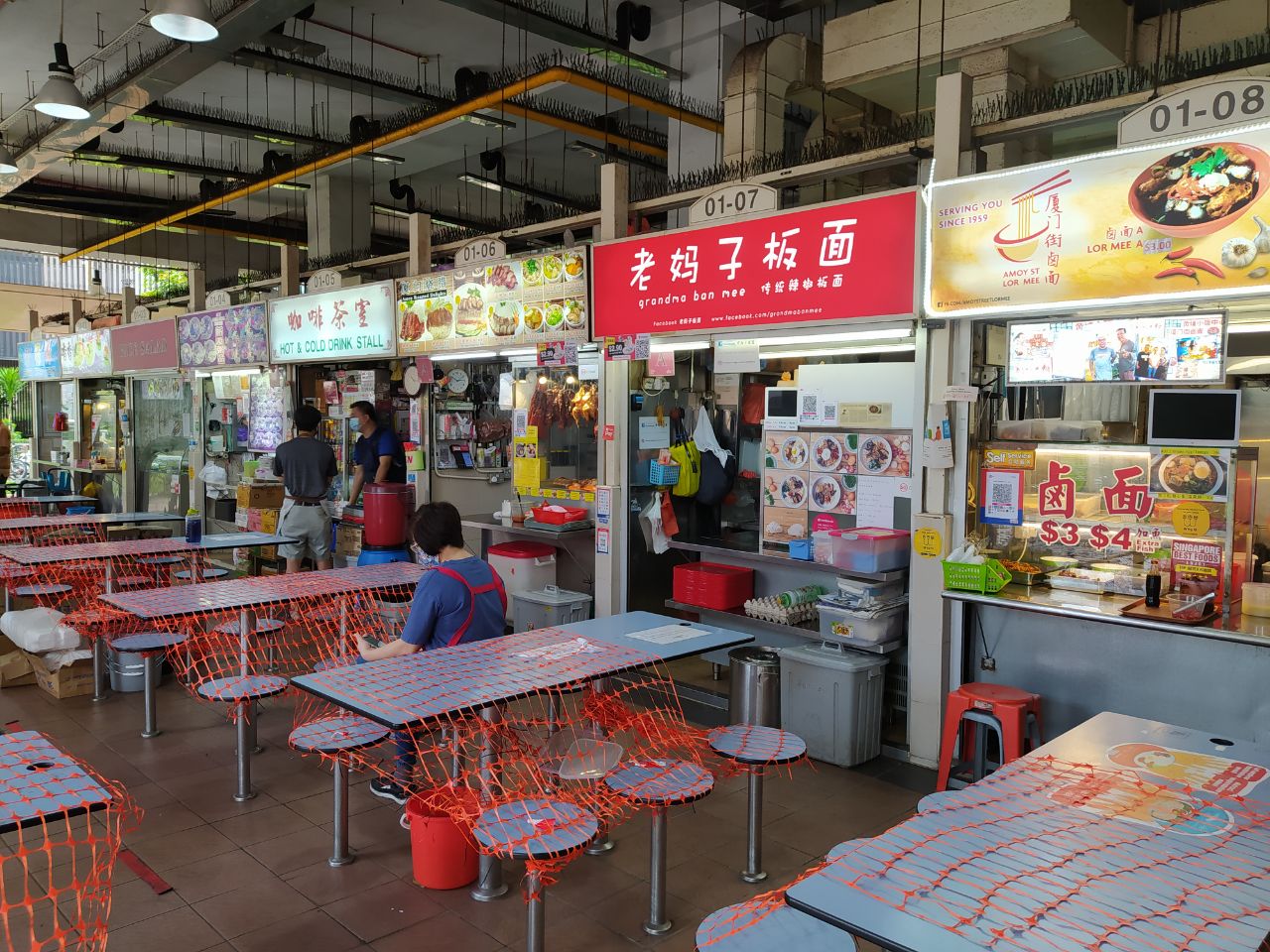 Or you could, once in a while, get some ingredients from either of the two nearby NTUC FairPrice supermarkets and whip something up in your apartment.
A little something extra
To differentiate themselves, serviced properties are devising creative ways to provide peace of mind, going beyond the stay itself to also helping with their guests' renovation journey.
Knowing that temporary storage space is a must-have during renovations, Oakwood Premier AMTD Singapore has partnered StorHub, the largest storage solution operator in Singapore, to offer $300 worth of storage services to guests on monthly stay packages, as well as an additional 5% off.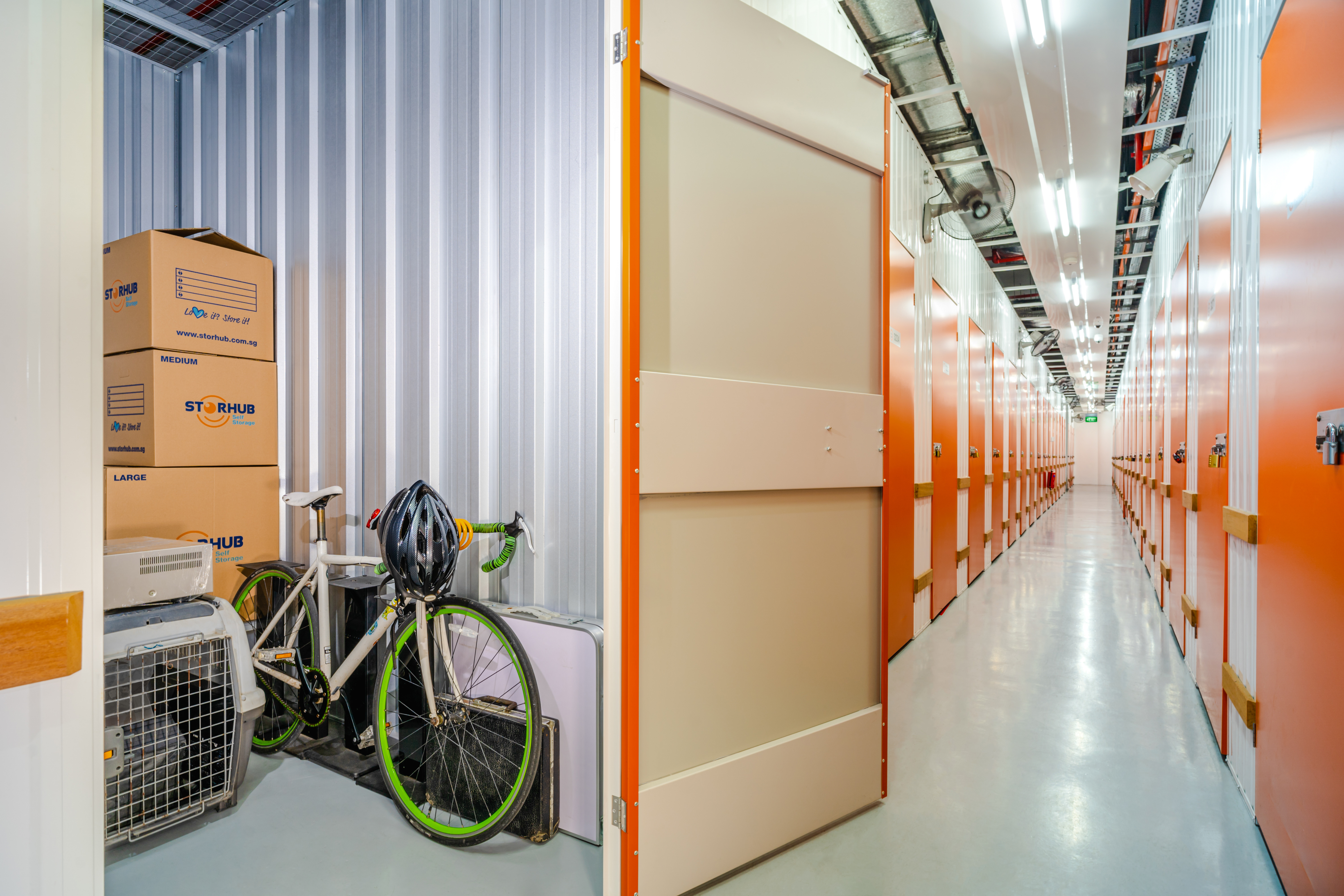 StorHub's friendly storage consultants will work with you to figure out the most suitable storage unit for your needs, helping you save on costs.
It has 13 locations across the island, conveniently located in heartland areas like Toa Payoh, Woodlands, Yishun, and Bukit Batok, making transporting and checking in on your furniture and belongings a breeze.
At the end of the day, nobody wants to break the bank
One cannot be faulted for thinking that living in a one-bedroom serviced apartment in downtown Singapore is going to come at an eye-watering price tag, or that serviced apartment living is mainly for expats with deep pockets.
While this may be the case for short weekend stays, serviced apartments are able to bring the nightly cost down significantly for extended stays.
For reference, Oakwood Premier AMTD Singapore's package comes at an attractive monthly rate of $3,200 nett and upwards for the One-Bedroom Deluxe option, which works out to about $107/night nett - a steal compared to many hotel staycations.
Factor in all the value-added perks, remind yourself you're getting an actual apartment (not a teensy hotel room), and you'll see why this might just be worth your consideration.
--
Book your Retreat from Renovations package with Oakwood Premier AMTD Singapore today. This offer is valid for reservations and stay until 31 December 2021.
This sponsored article by Oakwood Premier AMTD Singapore makes the writer wish the Retreat from Renovations package was available when he renovated his home 3 years ago.
Cover image via Oakwood Premier AMTD Singapore.
All other images by Daniel Ho unless otherwise specified.
If you like what you read, follow us on Facebook, Instagram, Twitter and Telegram to get the latest updates.