The car sharing industry in Singapore has seen its fair share of ups and downs.
In the last few years, however, there have been a number of new players joining the market, which means that there has never been a better time for drivers here to try and find the right car sharing service for their needs.
And with that, more and more people now have a story or two to tell, about that time they rented a car through one of these new providers.
We asked our Instagram followers to share their worst experiences with us.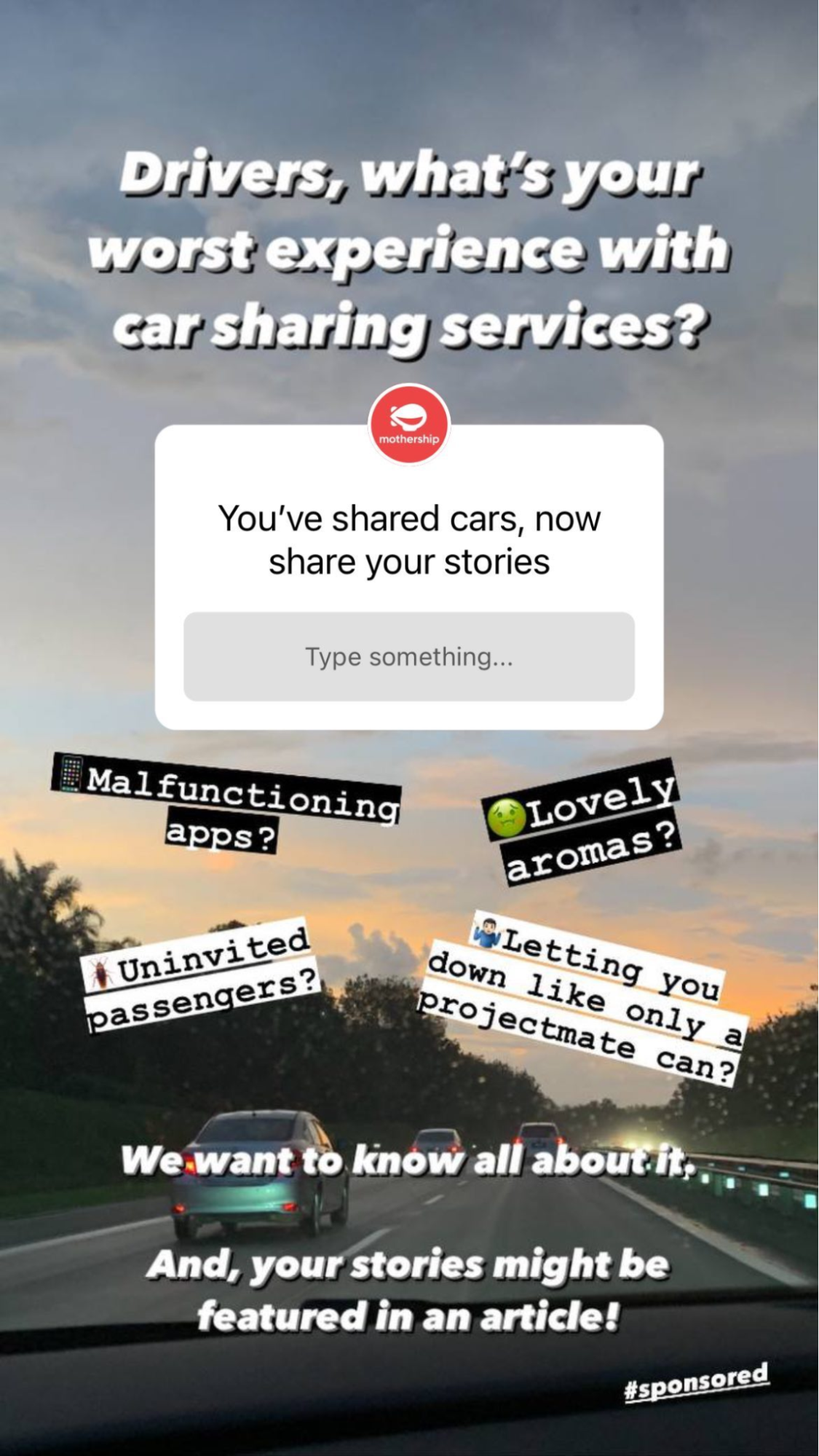 Here's what they said.
Technology trouble
One of the biggest advantages of car sharing is how it harnesses technology.
In our parents' generation, renting a car meant making a trip down to the rental company, where one would sign paperwork (on actual paper) before getting in the car and driving off. And trips to and from the rental company were incurred at your own cost, of course.
Car sharing companies can now decentralise almost all of the functions that a traditional car rental company would have managed from an office, way back in those days.
With all the formalities and legalities neatly bundled into a smartphone app, rental cars are no longer limited to rental companies' parking lots, and can be found all around Singapore, in HDB carparks and other convenient locations.
But this also means that a lot hinges on the technology working as it should.
And with connectivity being a critical ingredient, its absence can ruin the recipe, with one reader saying that the internet connection in some carparks is "really cmi (cannot make it)".
"Took 30 minutes for me to unlock the car," said the reader, recalling what must have been a sweaty, frustrating experience.
Maintenance issues and penalty fees
Another side-effect of decentralisation is the fact that if any issues arise, such as maintenance issues, it can be more difficult to engage the company in a conversation through the app, instead of dealing directly with a fellow human.
This has put quite a few readers in a tight spot, including one who managed to book a car, only to find that the vehicle was not roadworthy: the aircon was leaking, the engine light was blinking etc.
Another shared that it took "forever" to reach customer service in the midst of a vehicle break down.
Perhaps an even worse experience was shared by a reader who said they were wrongly accused of causing an issue with the car.
"Boyfriend was asked to pay $400 (or $800?) the next day, because the car sharing company claimed that he removed the car sharing tracker.

He went back to check the car and realised that other customers went to check the car too because they were asked to pay for the removal of (the) tracker too!

Of course he refused to pay, because he didn't do it. They banned him from using the car sharing app even though there were leftover credits in his account."
Talking about exorbitant fees for alleged damage, another reader was charged S$1,000 for leaving the car with a punctured tyre. "Yes, just one," they emphasised.
Having said that, car sharing users might be more at peace with penalty fees if they consider that "what goes around comes around" — abiding by a policy where all users are required to pay up for damage or misuse ensures that each user is less likely to take over a car that has been misused or abused.
But of course, there are exceptions.
Trash and trashiness
Finding trash in a car-sharing car might be unsurprising — after all, one could genuinely have missed the odd receipt or candy wrapper that fell to the floorboards.
"Found a condom at the back," recalled one reader, not specifying whether it was used. (Did he need to, though?)
Other car-sharing users have apparently also encountered waste matter of the biological kind.
"Someone's dog sh*t was in the boot on a piece of newspaper," said one reader.
"There was HUMAN poop in one of the cars we once rented," said another, though it's unclear how either of the two managed to identify the beings that excreted with such precision.
Suffice to say that there are different kinds of trash.
And the natural consequence of trash left in cars is the next common category of grouses shared:
"Cockroaches!!!"
— that was all one reader had to share, and perhaps that was all that was needed to convey the point.
Another reader elaborated, however, recalling "resident passengers" that were small, crawling, brown in colour, some having the ability to fly.
"Look like aliens. DEVILS!" said the reader, likely with a shudder as they typed their reply.
Car sharing should stand out for the right reasons
Each of the car sharing companies rely on users abiding by common sense and common decency, to keep their fleets in a respectable condition for all of the other users.
Which means that many of the "horror stories" above are probably not unique to any one company.
But each company also has its own unique points, which is why one should spend time reading up about the different options, from trusted reviews, and car sharing Facebook groups.
One service you might see people discussing online is GetGo, a new entrant to Singapore's car-sharing scene. Here are three ways that it stands out from the competition:
1. Pay-As-You-Go policy
GetGo does not require a deposit, does not charge membership fees, and does not require you to top up an e-wallet or account balance.
Instead, they adopt a "pay-as-you-go" policy where even petrol isn't charged to you.
The company covers the cost of maintenance and insurance, and reimburses users for the cost of fuel, as well as S$6 off the next rental for users who top up the car when it falls below a quarter-tank worth of fuel.
This means that GetGo users only pay for the hours and mileage used, as well as Collision Damage Waiver (CDW) of an additional 5%, if they opt for it.
Here's how the S$16 fee ($16.80 with CDW) for a normal two-hour booking with 10km of mileage would be charged: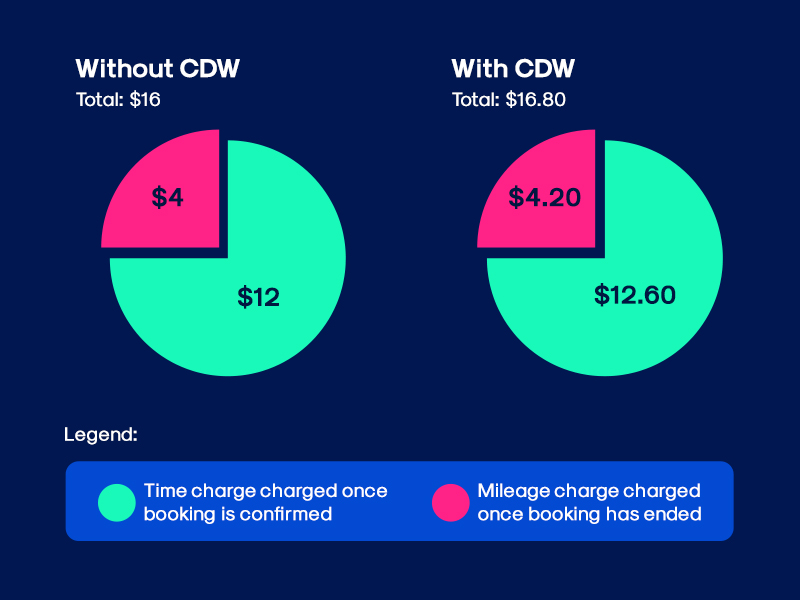 How long you've booked the car counts toward the per-hour "time charge" (S$3, S$6, or S$9 per hour for off-peak, normal, and peak hours respectively).
And how far you've driven the car at the end of your booking counts toward the "mileage charge" (a flat rate of S$0.40 per kilometer).
You'll pay the time charge once your booking is confirmed, and the mileage charge once the booking has ended.
Find out more about how GetGo manages without deposits or membership fees here, or read about the rates here.
2. Easy sign-up with instant verification with MyInfo
The only two requirements to use GetGo are that users have to be 19 years of age, with at least a year of driving experience.
New GetGo users can sign up with MyInfo (after logging in via Singpass) to get verified instantly, and start driving in less than five minutes.
The GetGo app connects to its vehicles via bluetooth technology, which means that you don't need an internet connection at the point of locking or unlocking — especially useful in multi-storey or basement carparks where reception may be an issue.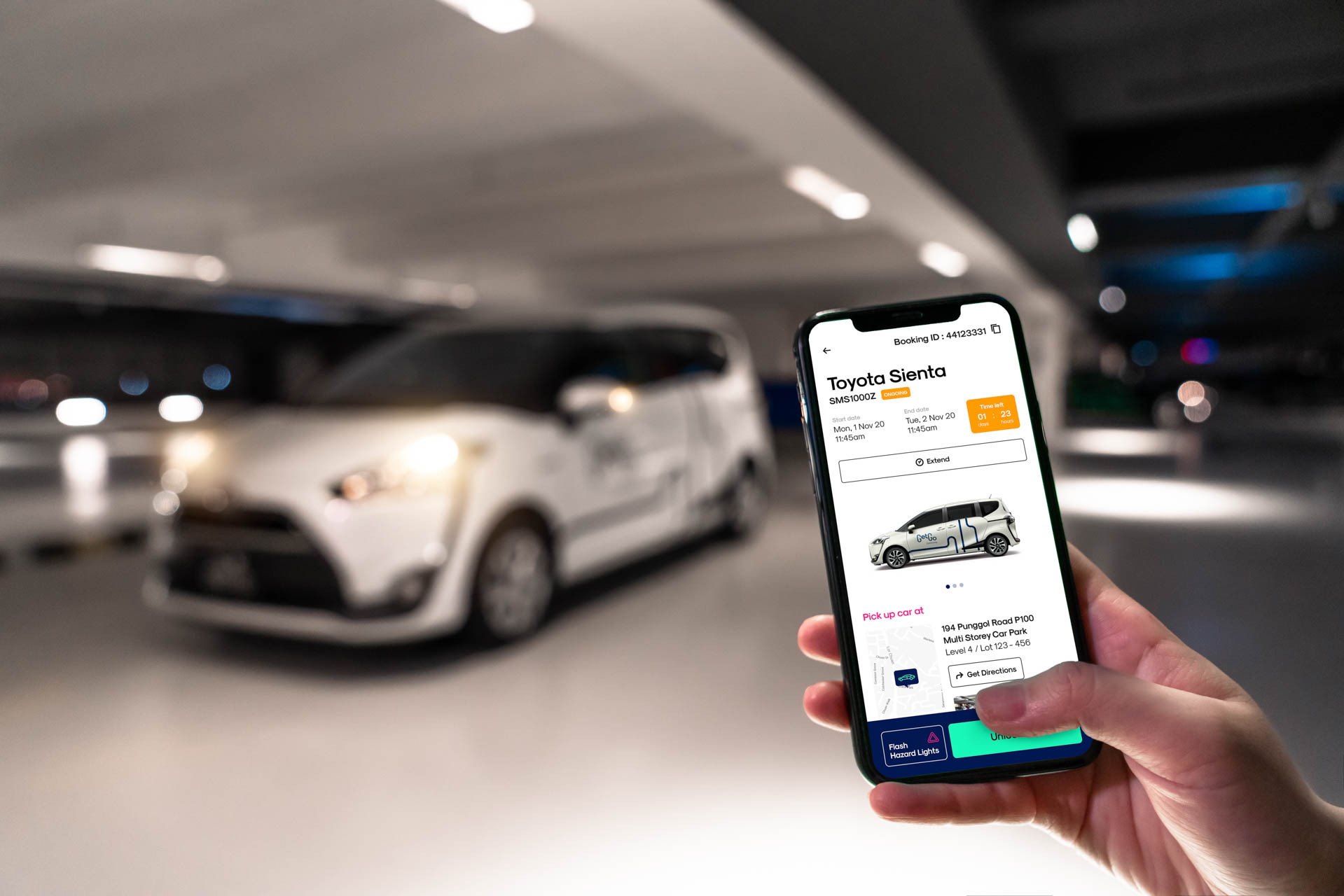 3. Available 24/7
GetGo has over 450 locations, and you can book a car at any time of the day, from any of its locations all around Singapore.
Do note that it's a "Point A-to-A" service, which means that you will need to return it to the same carpark where you picked it up.
GetGo's fleet is made up of vehicles less than five years old, which makes for a lower chance of breakdowns or maintenance issues.
You can choose from MPVs, station wagons, sedan cars, or SUVs, and the models used are the Toyota Sienta, the Honda Shuttle, the Mazda 3, and the SsangYong Tivoli.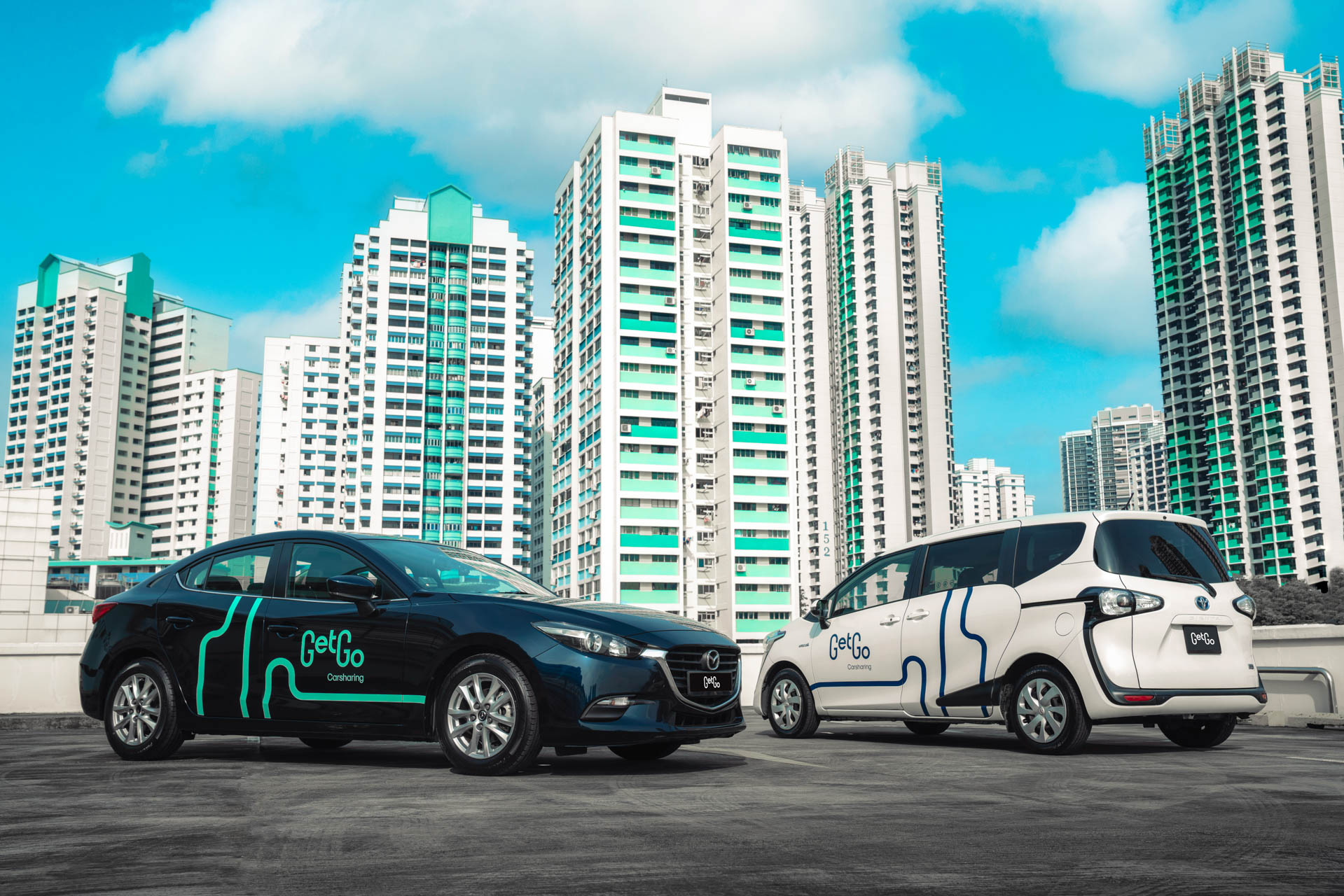 If these three points are appealing to you, you can find out more about GetGo here.
From now till Aug. 31, 2021, Mothership readers can also get their first GetGo ride at 70 per cent off (capped at S$8) with the promo code "MS70OFF".
Download the app here or visit the website here.
Happy driving!
Related story:
This sponsored article by GetGo made the author think about planning a roadtrip to Singapore's heritage roads.
Top photo via Unsplash
If you like what you read, follow us on Facebook, Instagram, Twitter and Telegram to get the latest updates.