In September 2020, a five-room DBSS HDB flat in Toa Payoh was sold for a whopping S$1.16 million.
Priced at around S$110,000 above valuation, the flat was sold within only three days.
Only high-ceiling unit in the block
The 1,227 sq ft flat is located on a top floor with a fantastic view and is the only high-ceiling unit in the block.
For a better gauge, a regular five-room BTO flat is about 1,180 sq ft in size.
According to digital real estate agency Bluenest, whose agent represented the sellers, the sellers originally bought the flat during its sales launch in April 2012.
Here's a look at the interior of the flat: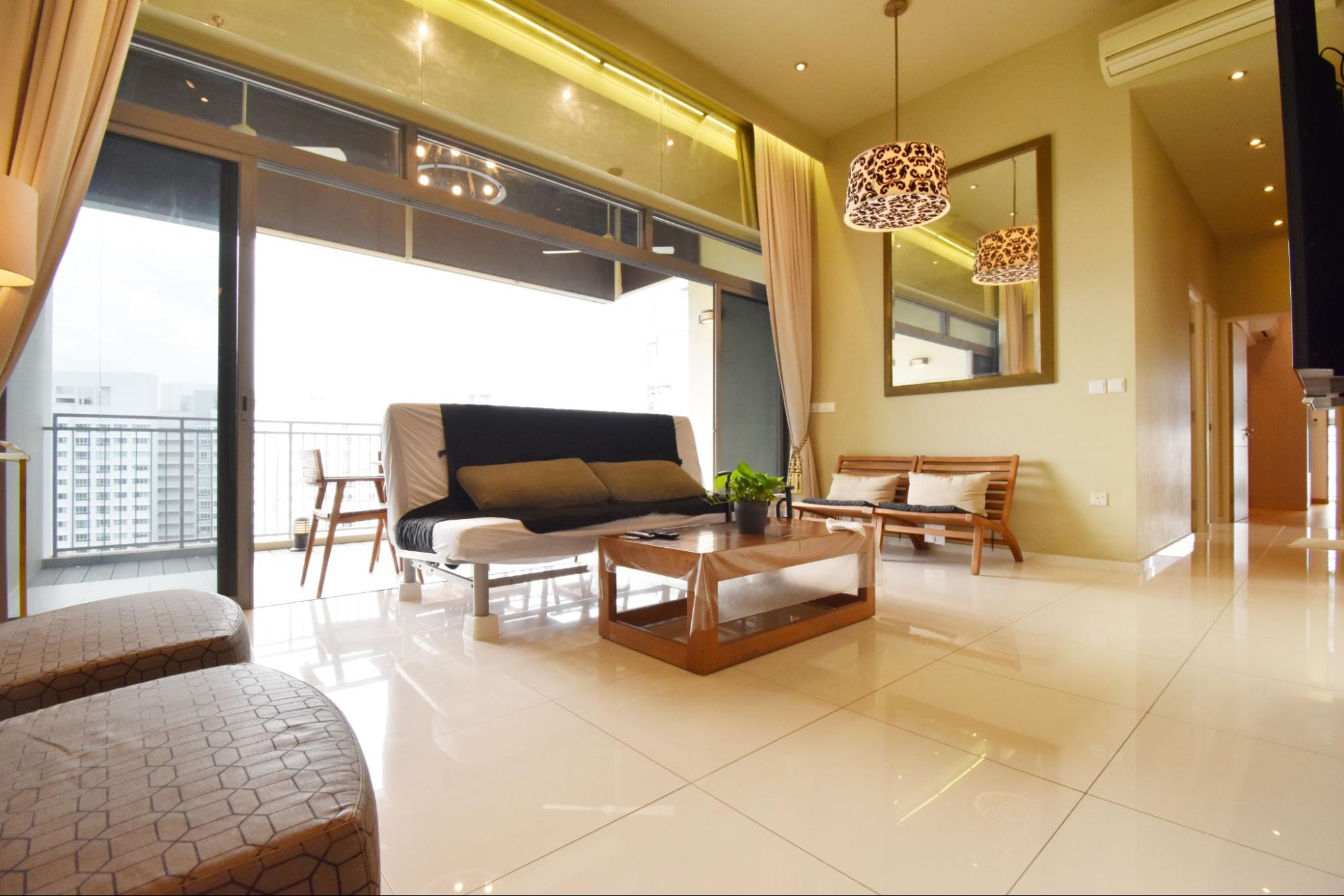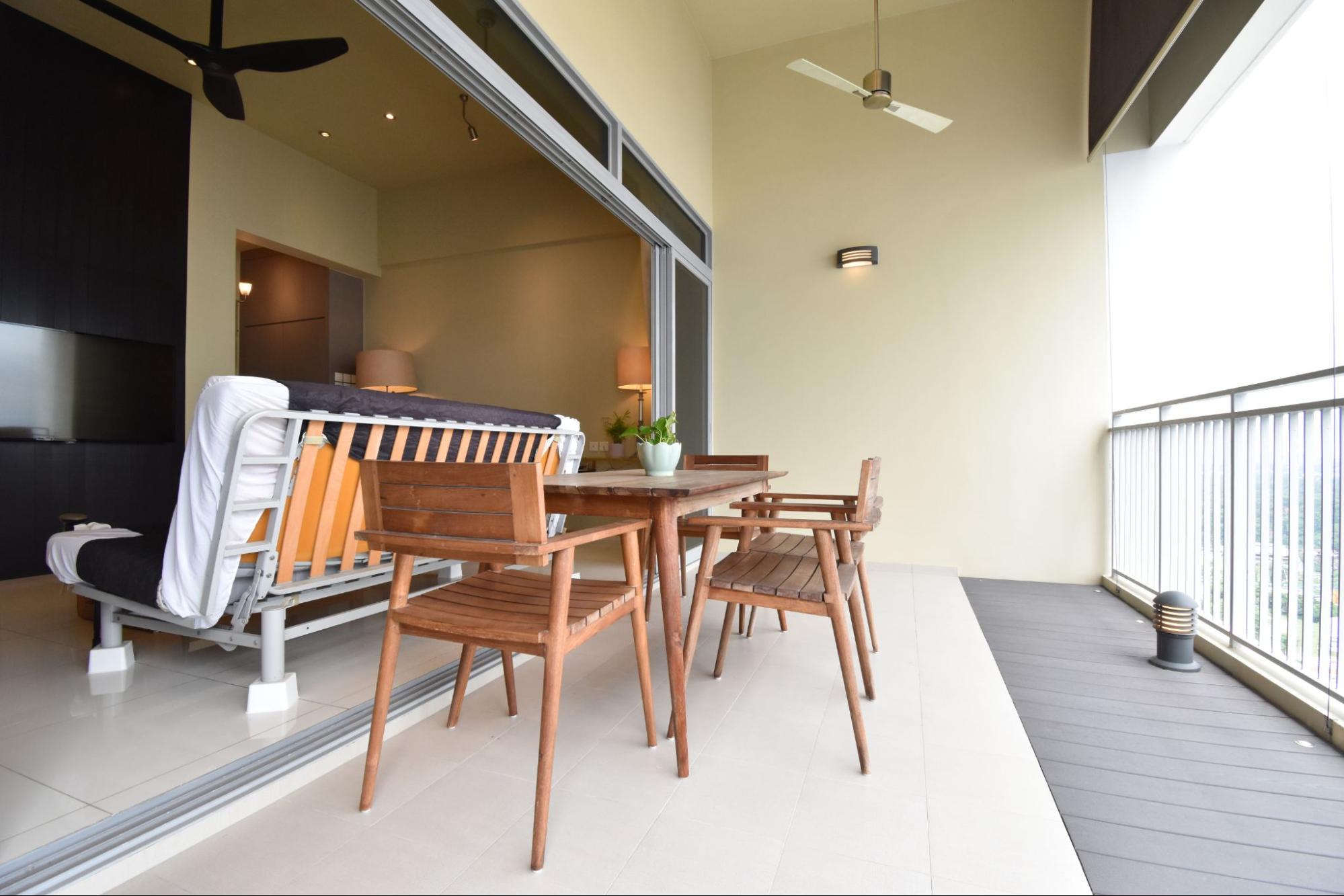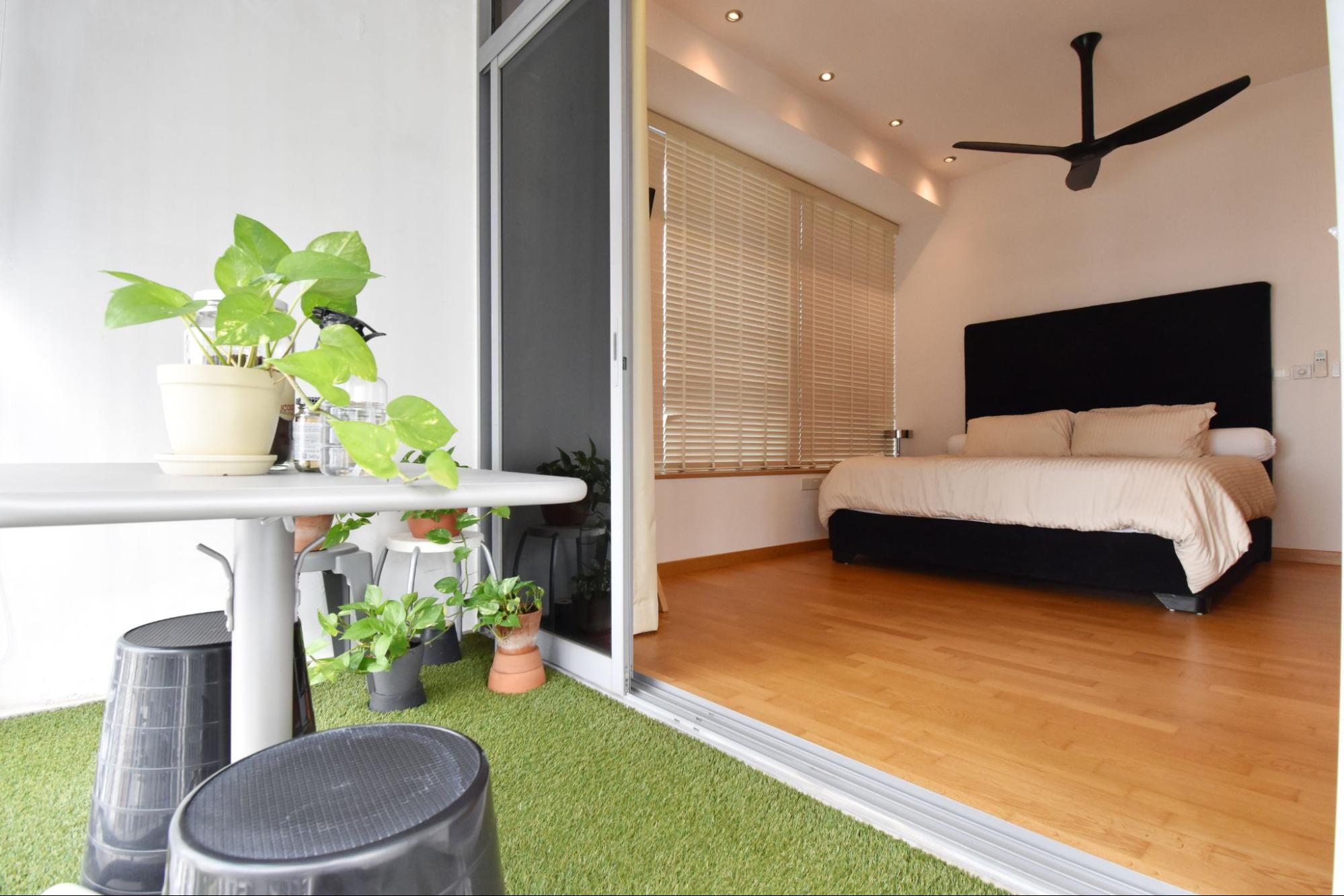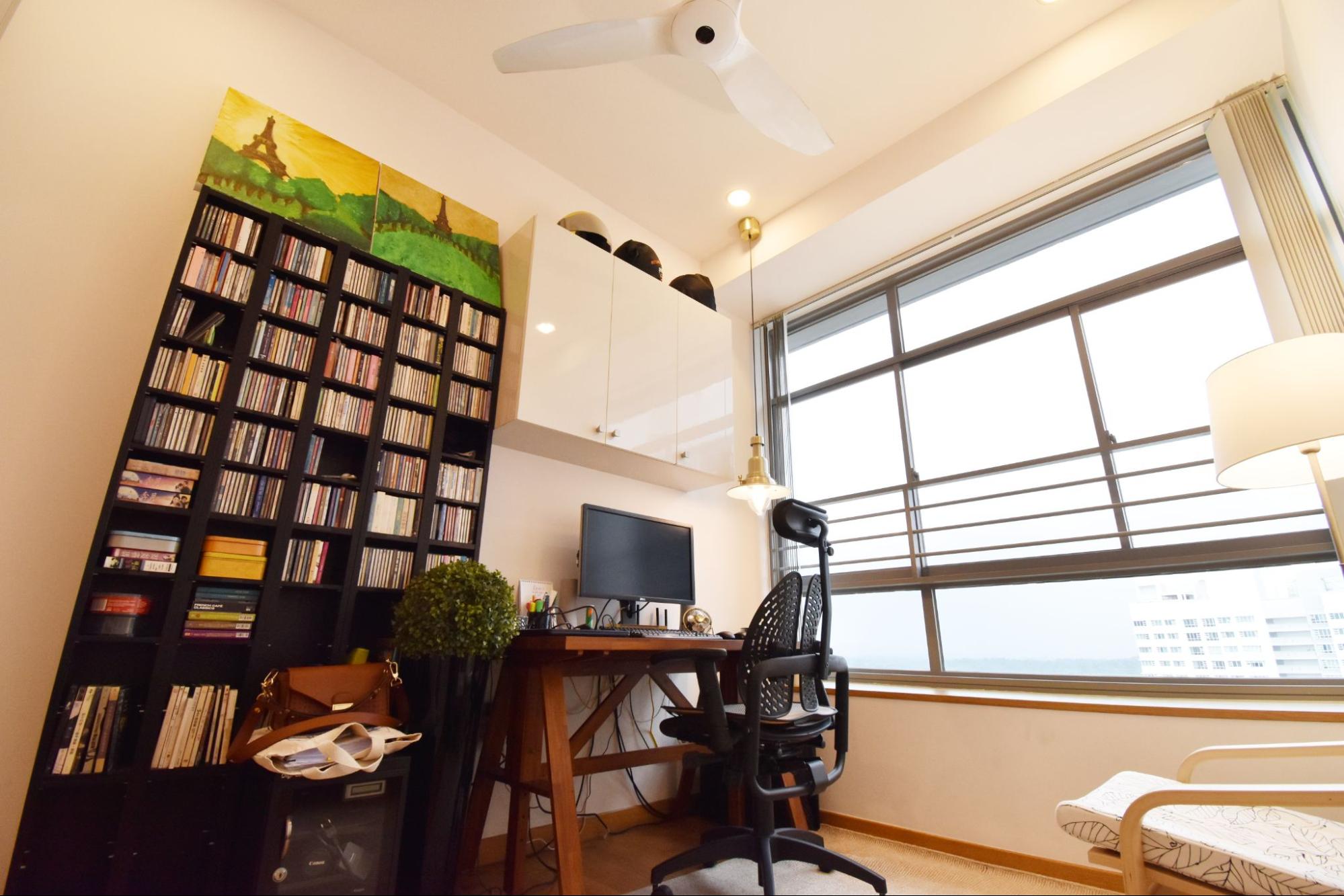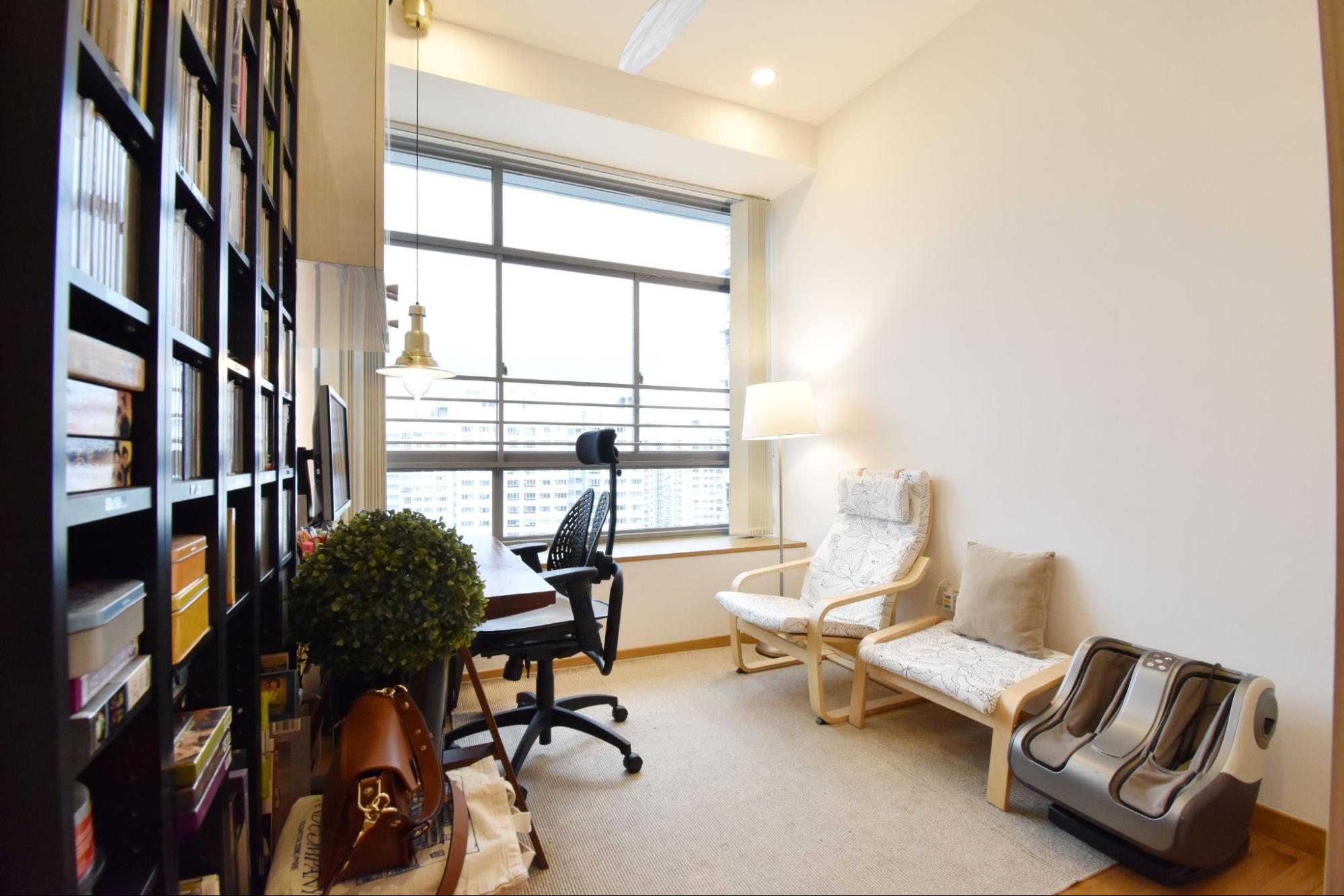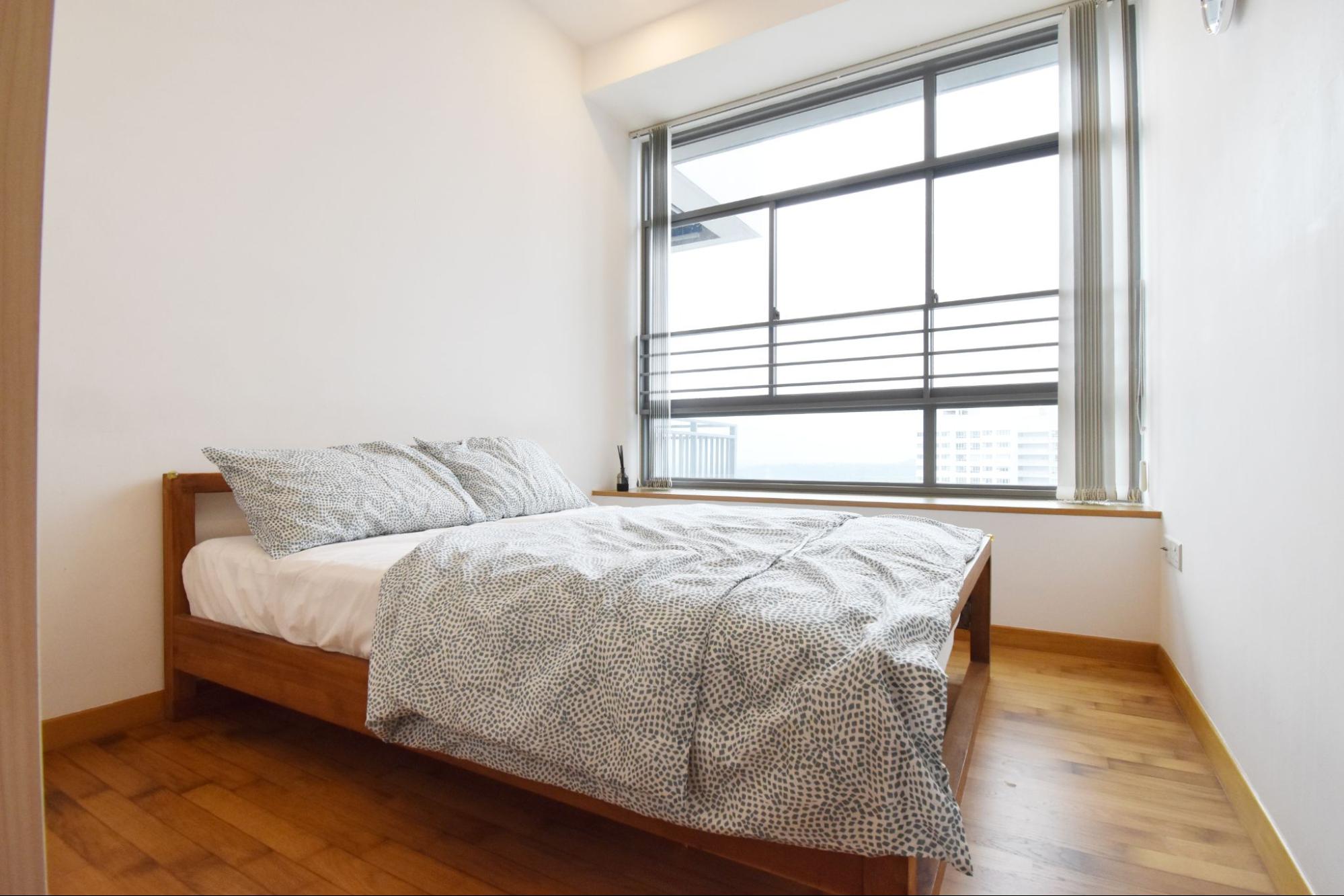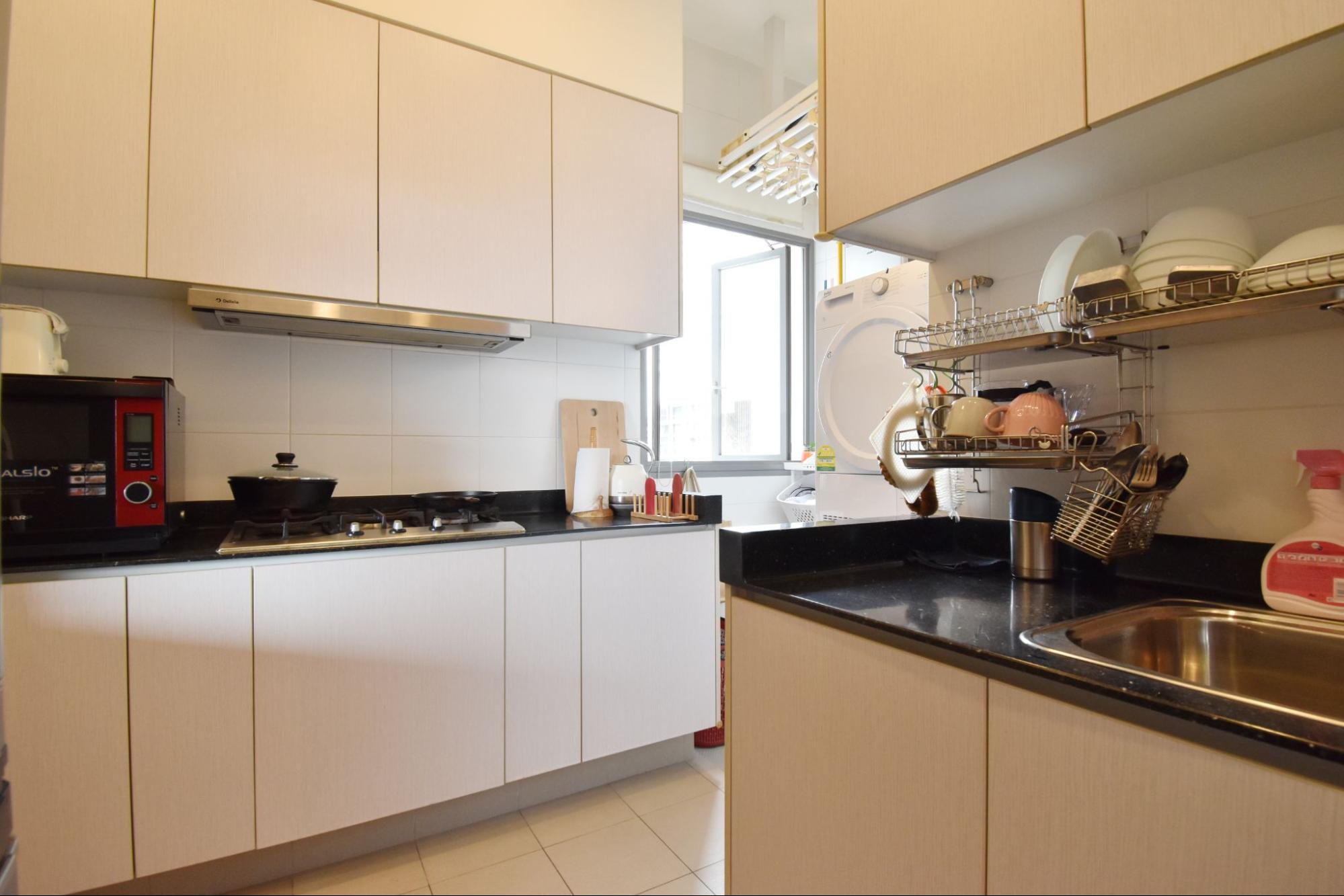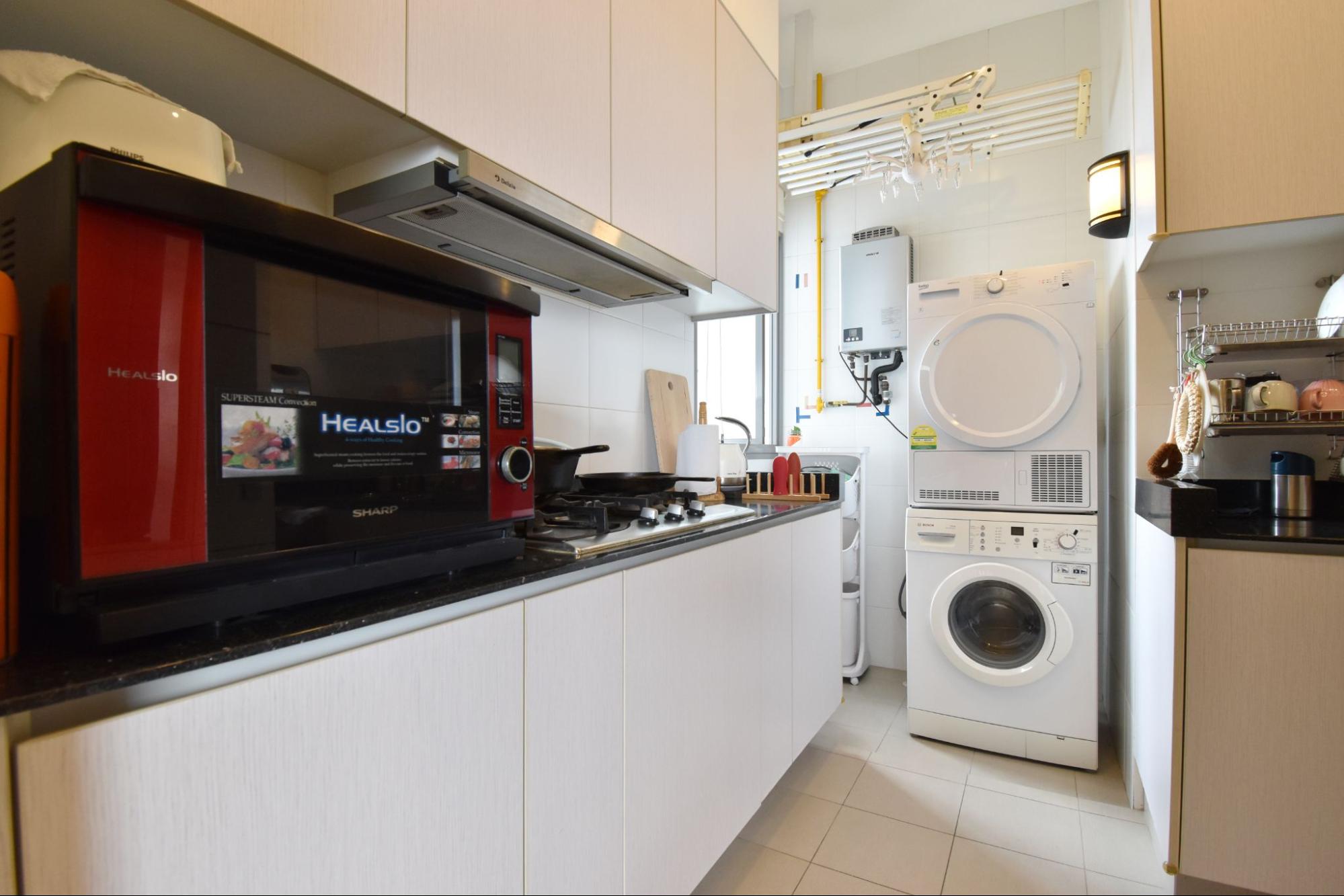 We also spoke to Kenneth Chua, the Bluenest property agent who was responsible for this sale transaction to find out more.
How did you manage to find a suitable buyer for such an expensive HDB in such a short period of time?
Bluenest uses an all new proprietary technology and holistic approach to sell properties.
All Bluenest agents are equipped with our Bluenest Agent App comprising a wide database of buyers and agents.
As a result, we were able to connect with the potential buyers easily and quickly within a day.
To ensure maximum exposure and visibility from potential buyers, all our listings are also marketed on major marketing portals such as Propertyguru, 99.co, SRX, etc.
Conversion to sale is further enhanced as we provide services such as professional photography, virtual tours and a dedicated customer service officer to manage all queries with no delays (it's all included in the package).
In a nutshell, our technology and holistic marketing approach has helped us to fetch the best buyer in the quickest possible time.
How is it possible for someone to buy a property without having physically gone down to the flat first and how common is this?
This is definitely not the norm (majority of buyers would still want to look and get a feel of the unit) but at Bluenest, we have been able to sell many units without physical viewings.
This is made possible with our virtual home tours which empowers our sales agents to conduct viewings without potential buyers having to be physically present.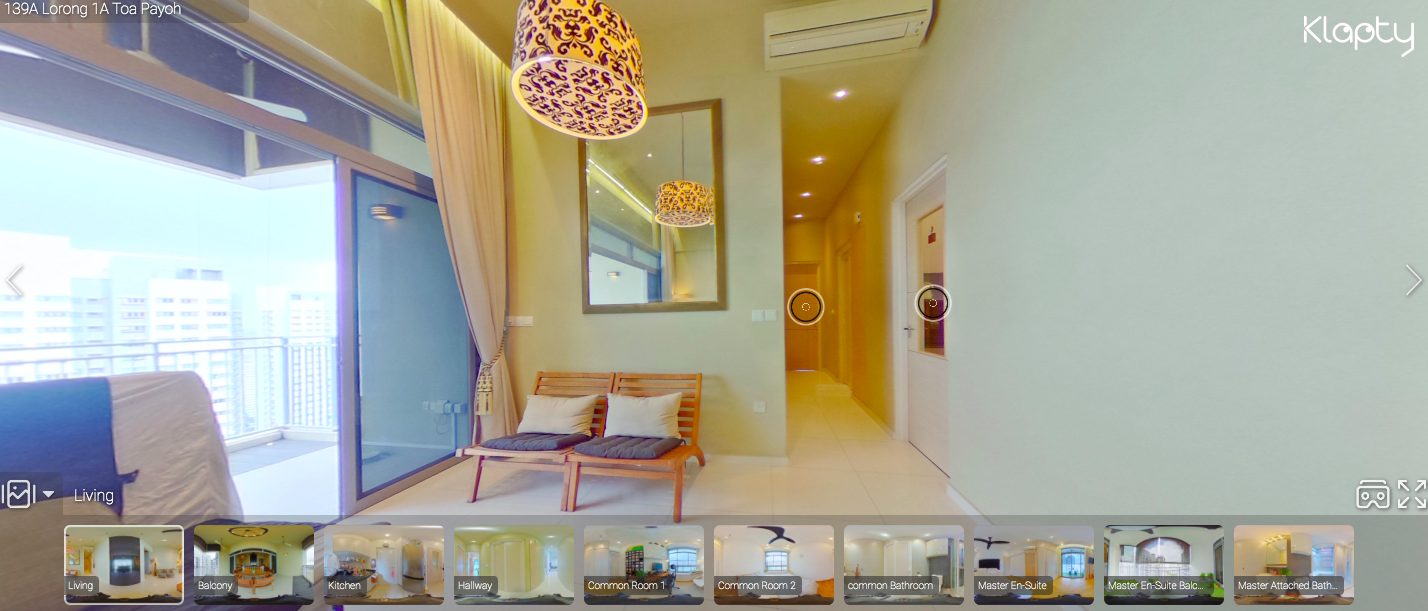 In addition to that, the experience of our agents and operations team helps us filter and identify keen and potential prospects who are very much ready to transact.
How long does a HDB sale transaction usually take?
On average, it usually takes Bluenest around two to three weeks to sell a HDB property.
So far, the fastest sale we have managed to make was within three hours after the unit had been listed on the market.
In fact, we usually manage to sell off properties within the first weekend for many of our sellers and customers.
During the first meet up with our sellers, our agents will go through a comprehensive home report with our clients to let them understand the real estate market, competition and work out an optimal price to sell.
There's a misconception that selling fast means selling at a low price.
At Bluenest, we do protect our seller's interest instead of just going for a fast sale.
As of the first quarter of 2021, one in three properties sold by Bluenest was sold at the highest price within the estate.
This is made possible because of our Bluenest Agent app, which has enabled us to access a wide database of buyers and agents, matching the right profiles to the listing.
Our tech tools have also allowed us to monitor the real estate market, market movement and competition in real time, hence allowing us to sell at the best optimal price.
What factors go into determining a property's price? Does hacking a wall affect the price?
Market conditions (supply and demand)

Location

Unit condition

Bonus: Negotiation skills from agents to fetch a higher price
Regarding hacking of walls - if the flat's current configuration suits the buyer's requirements, then it shouldn't affect the price of the property.
What sets a Bluenest property agent apart from competitors?
Bluenest property agents are well curated from the industry.
Prior to joining us, our agents have been tested on market knowledge, salesmanship and cultural fit with rounds of interviews to ensure they meet the mark.
They also have a proven track record in the industry.
Additionally, we combine human touch with technology as our agents are empowered with AI tools.
Bluenest AI engine tracks competitor listings in the market to determine marketing plans for helping our customers achieve optimal prices.
At Bluenest, we also advocate transparency and always provide our clients with real time feedback and offers from potential buyers.

Each time someone engages us to sell their property, the entire agency, from customer support to agents, will work on the same deal, and as such we are much more efficient.
The best part is that we only charge a commission fee of one per cent at Bluenest, which is around half the market rate (two to four per cent).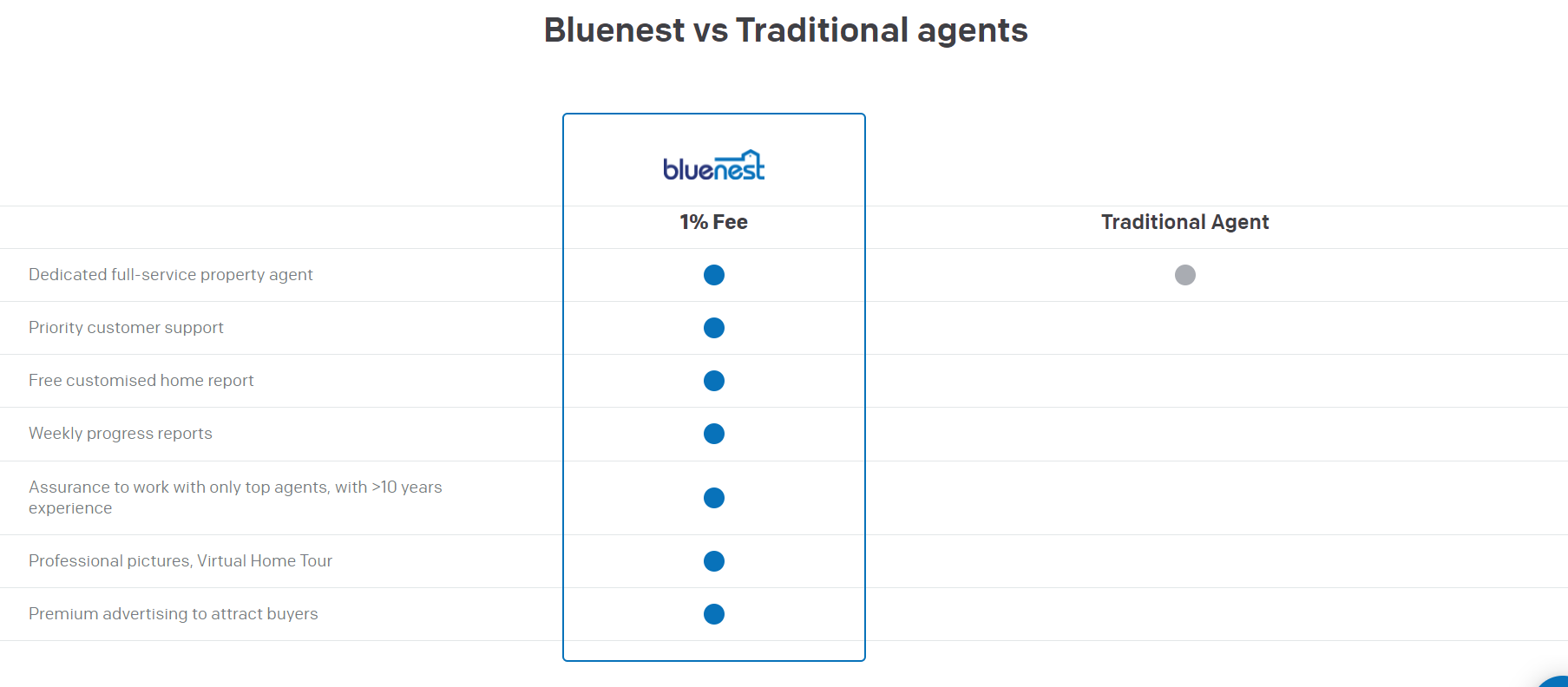 To find out more, click here or call them at +65 3138 2554.
This sponsored article by Bluenest helped this writer know more about property transactions.
Top image via Bluenest
If you like what you read, follow us on Facebook, Instagram, Twitter and Telegram to get the latest updates.