How does one further their education qualifications and get full-time work experience at the same time?
For ITE graduate Makesvary Krishnasamy, who is currently pursuing ITE's Work-Study Diploma programme, she will receive a nationally-recognised diploma plus two solid years of work experience to boot when she graduates.
All within 2.5 years.
But why a work-study programme?
Speaking to Mothership, Makesvary shared her thoughts behind how she ended up on this path despite the different options available to her at the time of graduation.
Wanted to continue "progressing" after graduating in 2019
Even before graduating from her Nitec course in 2019, Makesvary was already very certain that she wanted to pursue a career in the landscaping industry.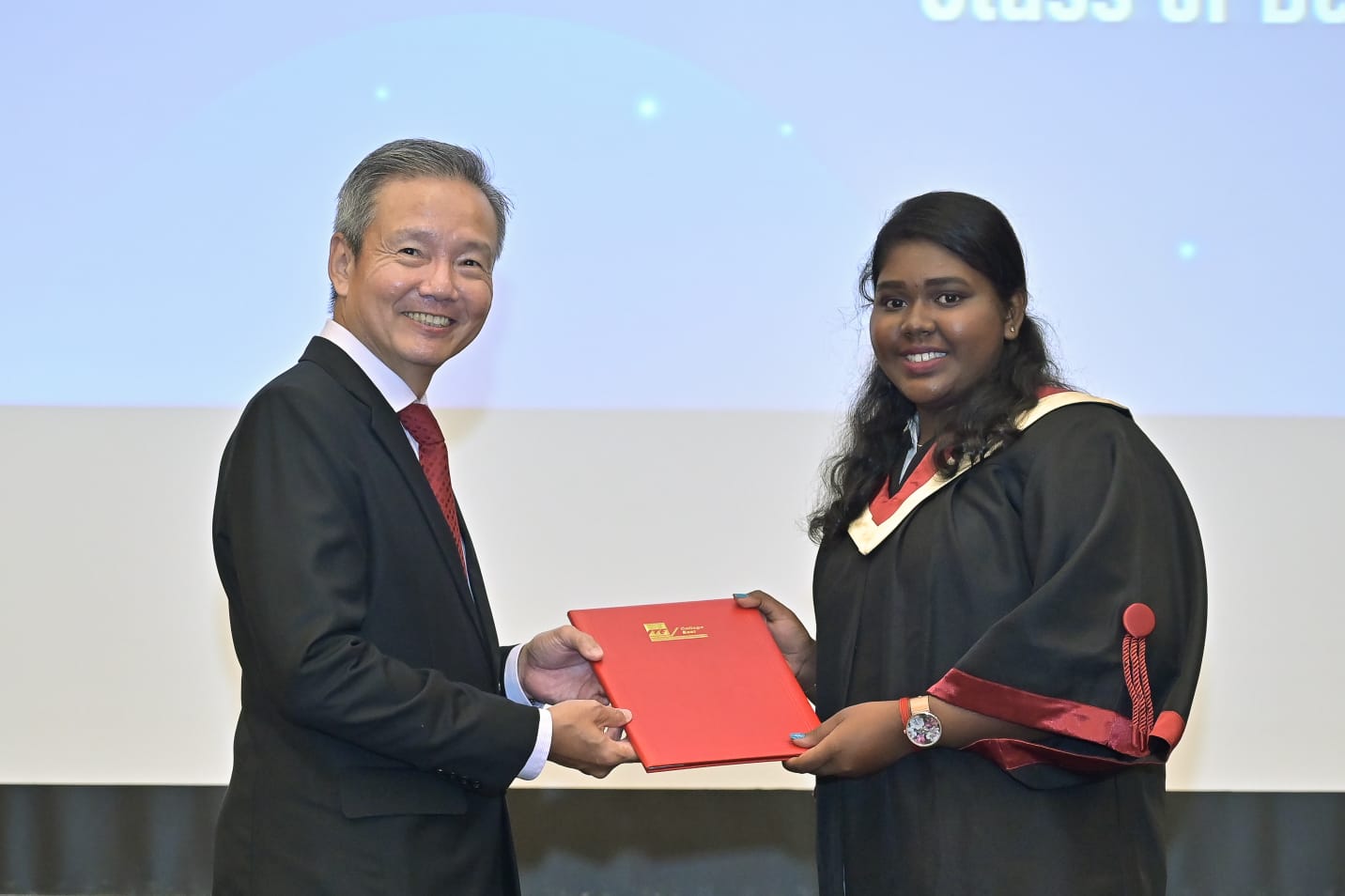 However, she was also keen to further her skills by picking up knowledge and techniques in horticulture.
"I felt like I wanted to study more and not stop at just [my] Nitec qualification," she told Mothership.
As her father was ill at that time, she had to also support her family financially as her two other siblings, one elder sister and a younger brother, were both schooling full-time.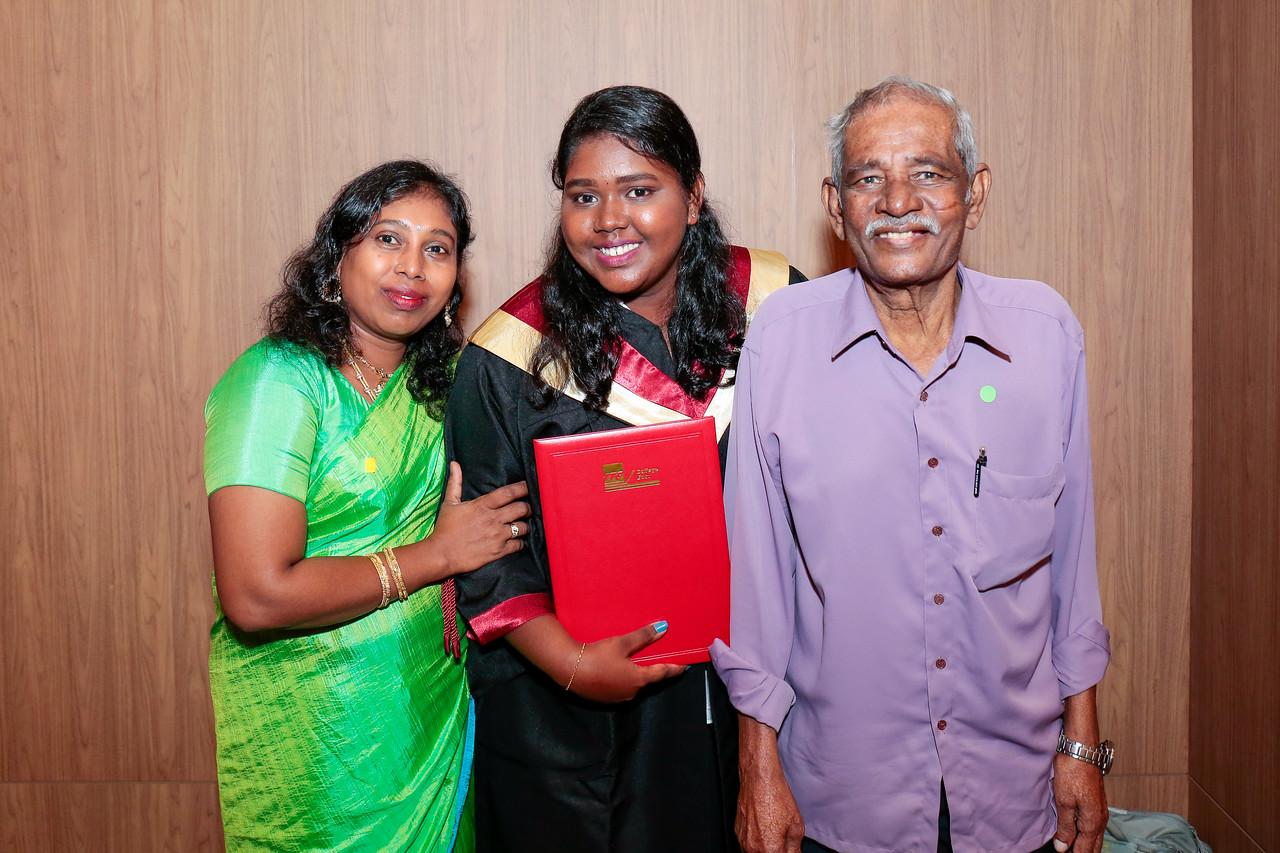 Upon graduation, Makesvary had several options: 1) Find a job, 2) Continue pursuing her studies or 3) Find something that ideally incorporates both.
Fortunately for Makesvary, she found something ideal when her Nitec course lecturer introduced her to an ITE Work-Study Diploma in Arboriculture & Horticulture.
This 2.5-year ITE Work-Study Diploma (WSDip) programme, which commenced in April 2020, sees her working in a full-time role in a partner company while also attending lessons in school once a week.
This way, she could earn an income and still pursue her intention to continue upskilling.
Working at HortPark as a BNL Services technician
What does a day in the life of an ITE WSDip student look like?
For Makesvary, she reports to work at BNL Services as a landscape technician on Mondays to Thursdays. She also works for half a day on Saturdays.
On Fridays, she reports to ITE for a full day of lessons from 9am to 5pm. There are modules that she will have to complete in arboriculture, such as tree maintenance and tree health, as well as landscape project development. At the end of the school year, there are final year exams for these modules.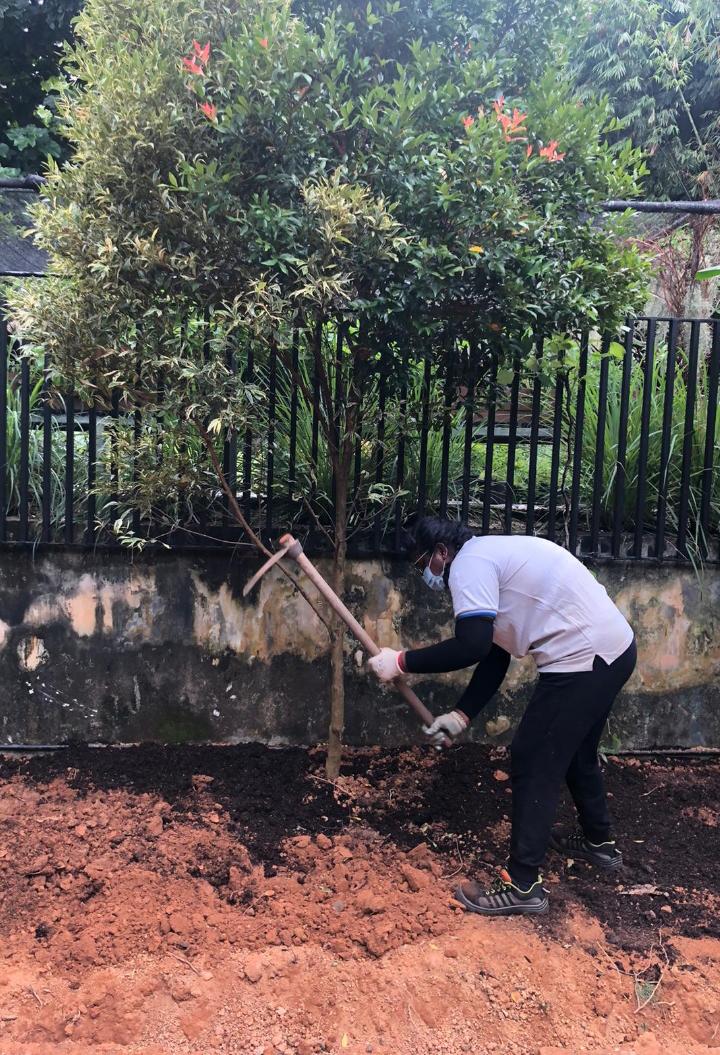 Makesvary's work day typically involves regular maintenance of park areas that are assigned to her.
For the past year, she has been assigned to take care of a specific garden within HortPark.
"My mentor hopes I can stay here and learn a lot (instead of rotating to another park) as HortPark a good place for me to develop my skills in landscaping [with] a lot of outdoor-based works," she said.
Her day-to-day tasks involve watering the plants, pruning, weeding, keeping the park areas free from pests and also checking the plants' health, such as determining whether the trees are sick or if there is any decay.
Makesvary, who is often described to be a "hard worker" by her colleagues, isn't afraid of the heat nor is she afraid of getting her hands dirty. In fact, she relishes the hands-on experience and the sense of satisfaction she gets from seeing the plants grow well.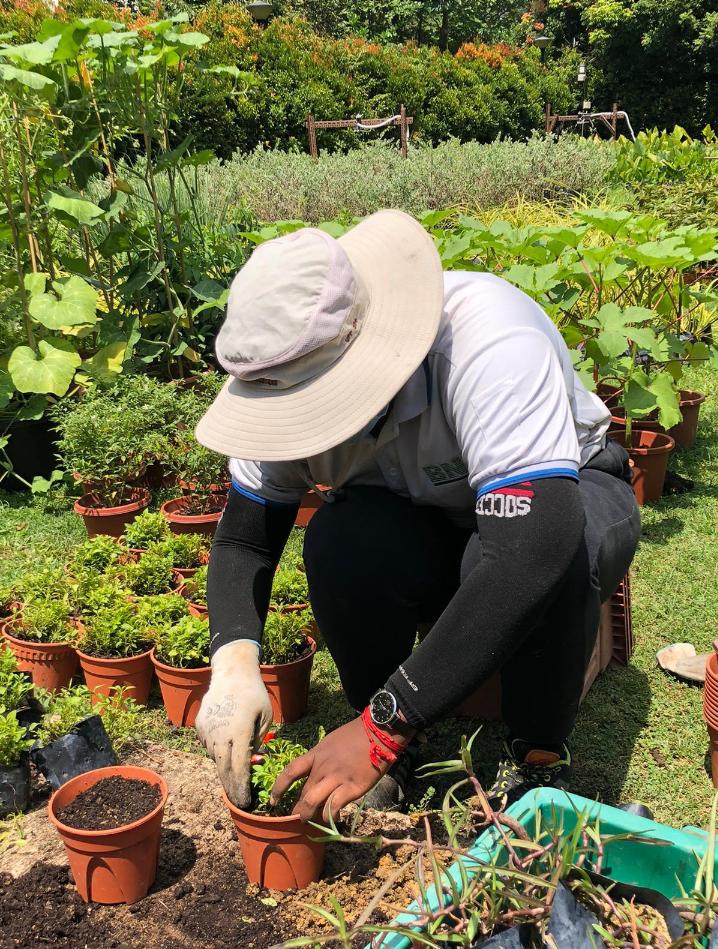 "When I see something is not right with the plants, I'll work [at it] even under the rain.

It's about putting my heart and mind into what I'm doing. I am not an expert, but I'm learning something every day."
Not only has this job given her a headstart in accumulating work experience, she also says that she gets a glimpse into leadership responsibilities:
"Responsibilities mean not only looking after the plants but to also start learning how to manage work and handle a team of workers on site… I work together with my supervisor to discuss the agenda for the day and arrange the [tasks]."
After seeing how others effectively manage a team, she hopes to hone her communication skills before she takes on any managerial roles after graduating.
Juggling between working and schooling
Reflecting on this work-study programme, she was quick to mention how she has already benefited from it in the past year.
Not only has she learnt at school, but what she learns at work can also reinforce her understanding of what is taught in classes, she said.
At work, she was once tasked to inspect a tree using a resistograph micro drill. This specialised tool allows one to measure decay in a tree trunk. She had already learnt about the equipment during her lessons in the earlier part of her diploma course, and was thus able to now actually put that knowledge into practice.
At work, she also has a mentor who guides her on how to better manage her responsibilities.
Makesvary was also tasked to come up with a landscape design to redevelop a garden within HortPark — something she has zero formal experience in.
Her mentor guided and coached her along as she developed the proposal.
"The [Native] Garden was constructed 10 years ago but no redevelopment has been done. It was my first time working on [a project like this] and I had very little knowledge on how to do it. My mentor guided me and gave suggestions on how to use my creativity to redevelop the place."
Horticulturist dreams
Makesvary told us about how she doesn't approach the diploma with the aim of just completing it:
"I [am thinking about] the future of landscaping, and [how I can] develop the industry into a better place [by contributing] as much as I can."
In October 2022, Makesvary will graduate as a member of the pioneer batch of the ITE Work-Study Diploma.
She said she's glad to have experienced this programme as it has helped her to become more "disciplined and committed". It has also given her a better understanding of what she hopes to achieve in her career in the future.
Eventually, she hopes to continue gaining work experience within the industry and maybe even pursue a degree.
She sincerely hopes that her juniors will give this ITE Work-Study Diploma a shot, saying that a WSDip offers one "an opportunity to earn an income and start saving", and also "leads you to where you want to be in the future".
More information on the WSDip
It can be tough graduating in the midst of a pandemic, but there are a range of programmes available to help students kick-start their career after graduating.
For graduating ITE students, they can consider ITE's Work-Study Diploma, which is what Makesvary is currently enrolled in.
The SkillsFuture Work-Study Post-Diploma (WSPostDip) is part of the suite of SkillsFuture Work-Study Programmes (WSPs) offered by Institute of Higher Learning (IHLs) and appointed private training providers.
Suitable candidates will be matched with a job related to their field of study and undergo structured on-the-job training and mentorship within the company.
They will get a chance to gain valuable industry experience and earn a monthly salary all while pursuing a nationally-recognised diploma across different sectors like business, engineering and infocomm & media.
The programme is also designed in such a way to accommodate the schedule of a full-time employee so that students can better balance both commitments.
For more information on the work-study programmes, read more about it here and here.
Top photo: Photos courtesy of interviewee
This sponsored article by MOE reminds the author to never stop learning.
If you like what you read, follow us on Facebook, Instagram, Twitter and Telegram to get the latest updates.