Let's get straight to it. I am 27 years old this year and I've been experiencing hair loss.
While my crowning glory is still visibly intact, I started to notice a hair-raising (hurhur) amount of hair falling out while showering.
Naturally, the first thing I did was to run to a pharmacy nearby to get some hair loss shampoo, in hopes that it will reduce the damage.
But during my consultation with Roy, a Hair and Scalp Specialist from TK Trichokare at NEX, hair loss products aren't necessarily going to help improve your hair loss condition.
In fact, it might worsen it.
Hair loss can start at a young age
Hair loss is often associated with old age. But that's not necessarily the case.
Roy shared with me that people can start facing hair loss issues as young as 18-years-old.
The thing is, there isn't a fixed reason why someone would be experiencing hair loss. It could be due to stress, genetics, medical conditions or even hormonal changes.
One of the reasons why people experience hair loss is because they have high levels of dihydrotestosterone (DHT), a type of androgen that is found in both males and females.
People with high levels of DHT tend to have more body hair and acne issues (I can relate to this). So if you're facing these problems, here's a heads up that hair loss might be coming for you soon.
Hair loss shampoo isn't going to help everybody
Well, hair loss shampoos aren't useless - but it certainly isn't for everyone and results vary from person to person.
Depending on your condition and cause of hair loss, you would require different kinds of treatment and ingredients to counter your hair problem.
A lot of off-the-shelf shampoos, including shampoos specifically created for hair loss, have sulfates high up on the ingredient list.
Shampoos with sulfates can give you that deep cleanse, which might be a good thing for people whose hair loss problems stem from an oily scalp.
But if your hair loss problems lie elsewhere, then that bottle of shampoo isn't going to help you solve your hair problems.
Instead, Roy shared with me that people who are facing hair loss issues due to hormonal or genetic reasons should look for shampoos with Saw Palmetto in the ingredient list.
Saw Palmetto, which essentially is a herb, helps to block the effect of the DHT androgen, which in terms helps to slow down hair loss.
But of course, it's always better to speak to a professional and get a proper diagnosis of your hair loss problem before embarking on any treatment or purchasing any products.
Getting to the root of my hair loss problem
It was my first time at TK Trichokare and I was asked to fill up a very detailed questionnaire, which included questions of my lifestyle and family history.
My scalp was then examined closely (literally) before Roy shared with me in detail what my problem was.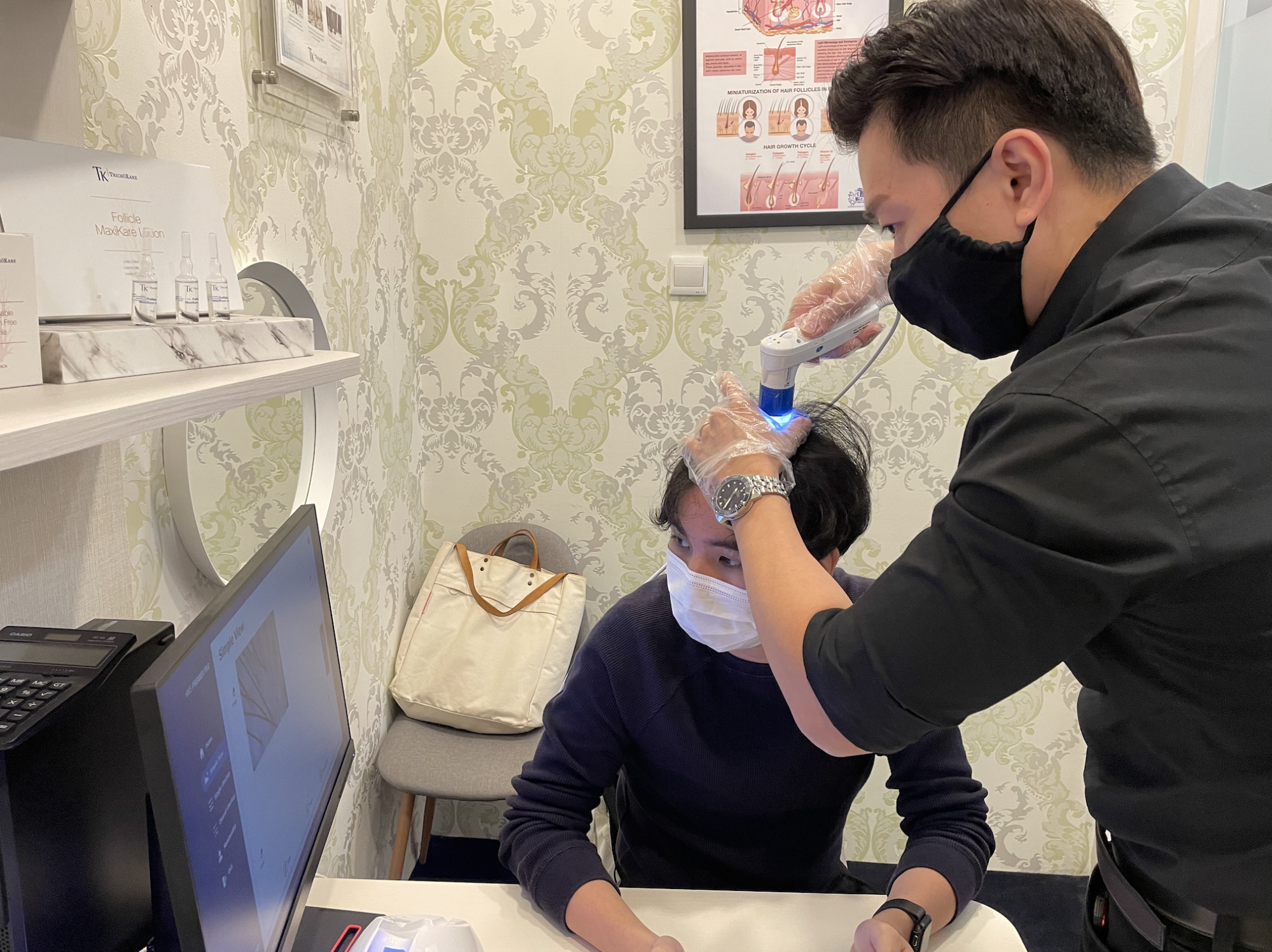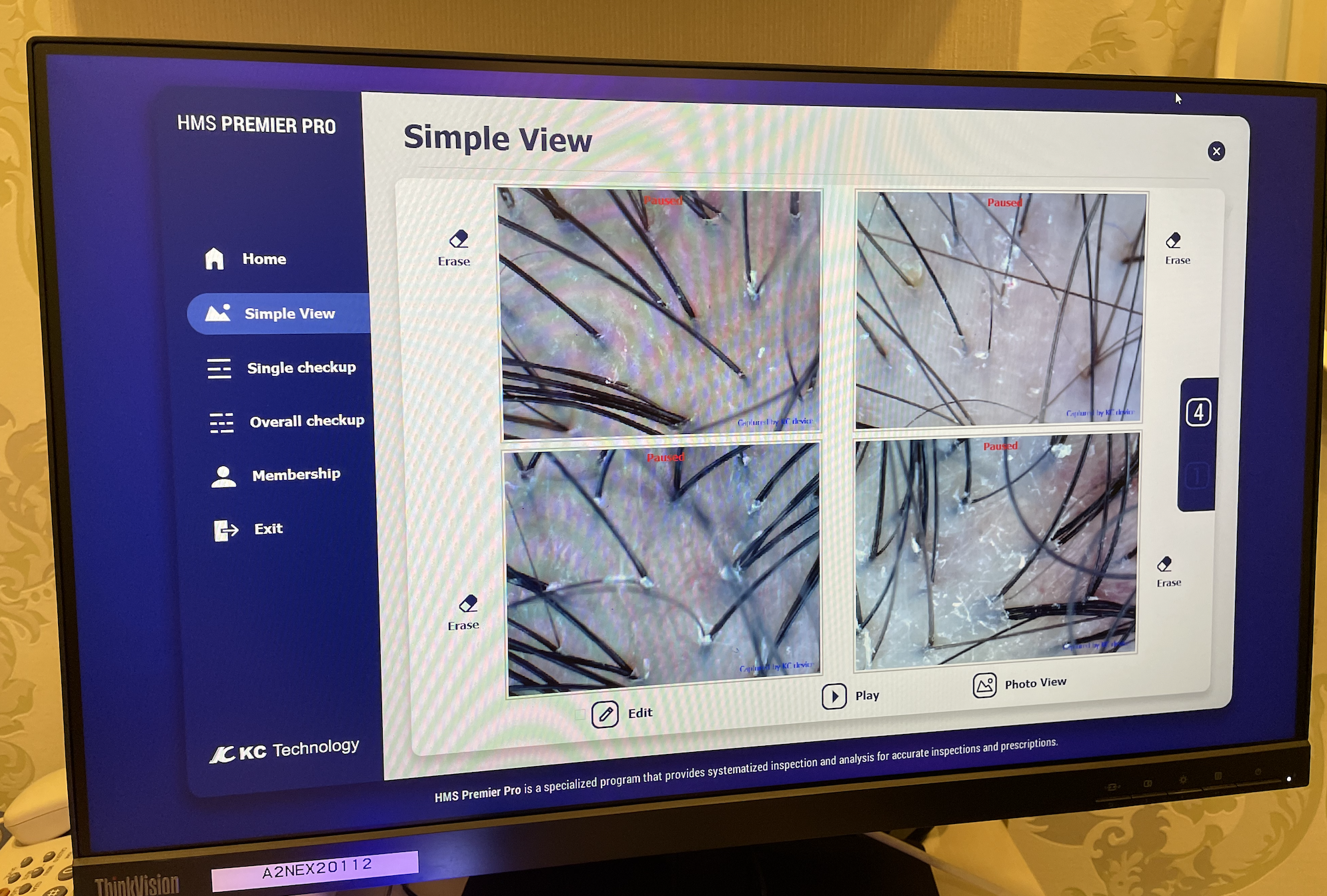 Just for context, I've abused my scalp for many years now. I've put it through multiple rounds of bleaching, colouring and even a perm.
So I wasn't surprised when Roy told me that I had a very dry and sensitive scalp.
He gave me some tips on how I should take care of my hair (hence the sudden wealth of knowledge on shampoo) and shared with me some treatments I can undergo to help tackle my hair loss.
Stopping hair loss won't happen overnight
Here's a disclaimer before you continue reading: my hair loss problem didn't go away after one session, nor could I tell any significant difference. (But you should still continue reading to find out about the treatment and a promotion TK TrichoKare is having)
Roy added that it would take about 6 months to a year worth of treatment to be able to see more visible or drastic results.
He started me off with a customised TriOxy treatment, which helps to remove dead skin and strengthen the protective layer on my scalp.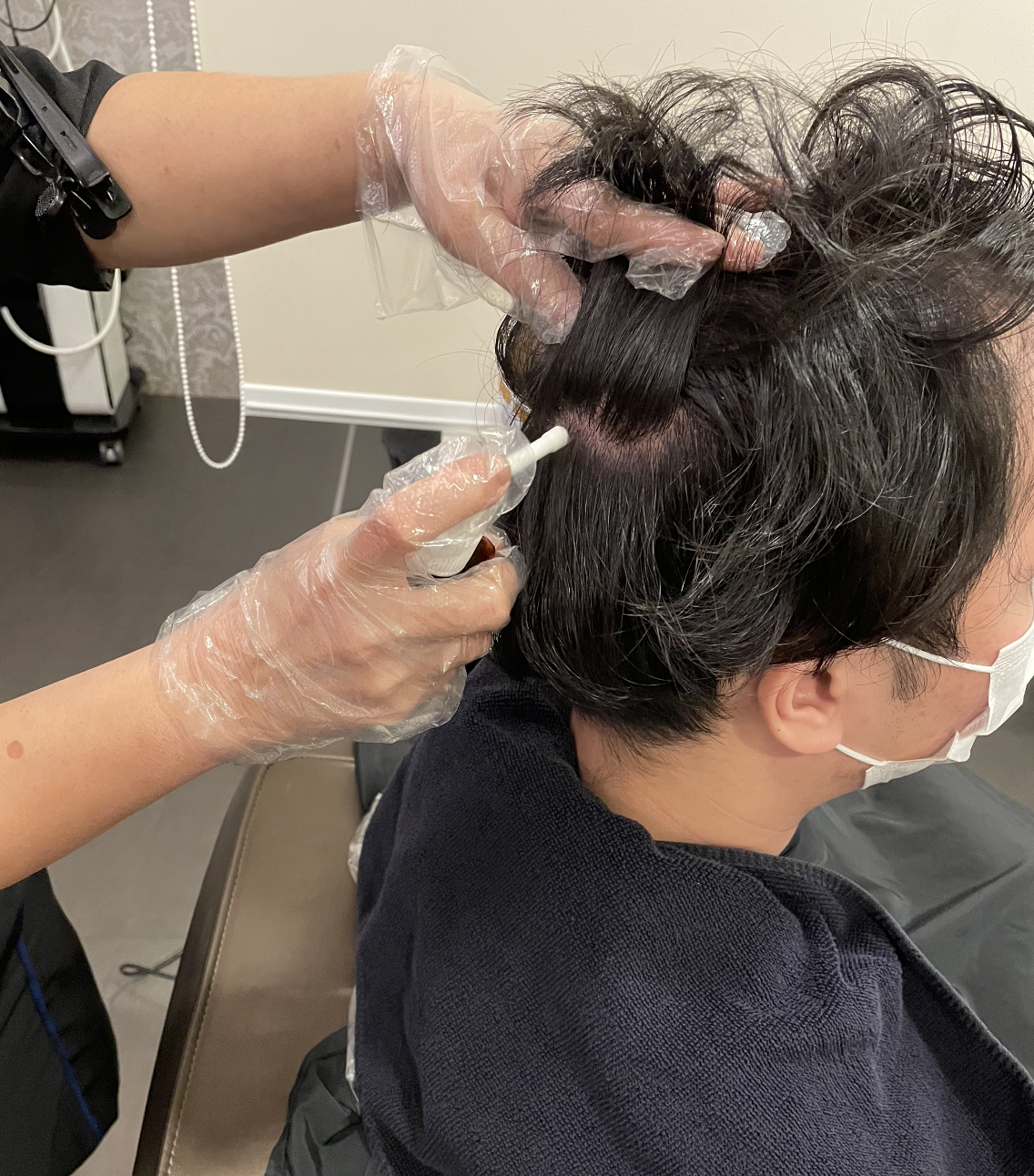 The session started with some exfoliation, which in all honestly just felt like a really nice head massage.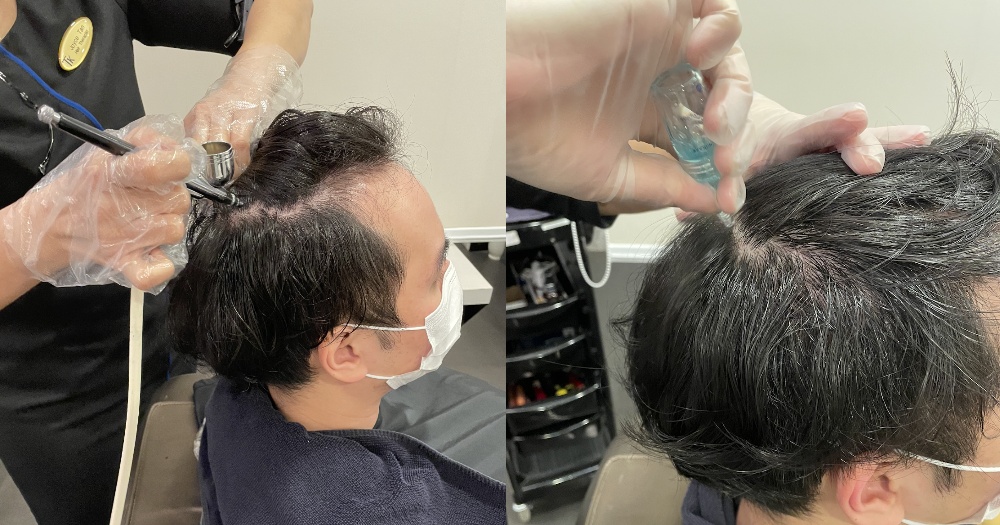 It was followed by a nano spray (which felt like cold air hovering around my head) and a peptide ampoule that helps with hair growth.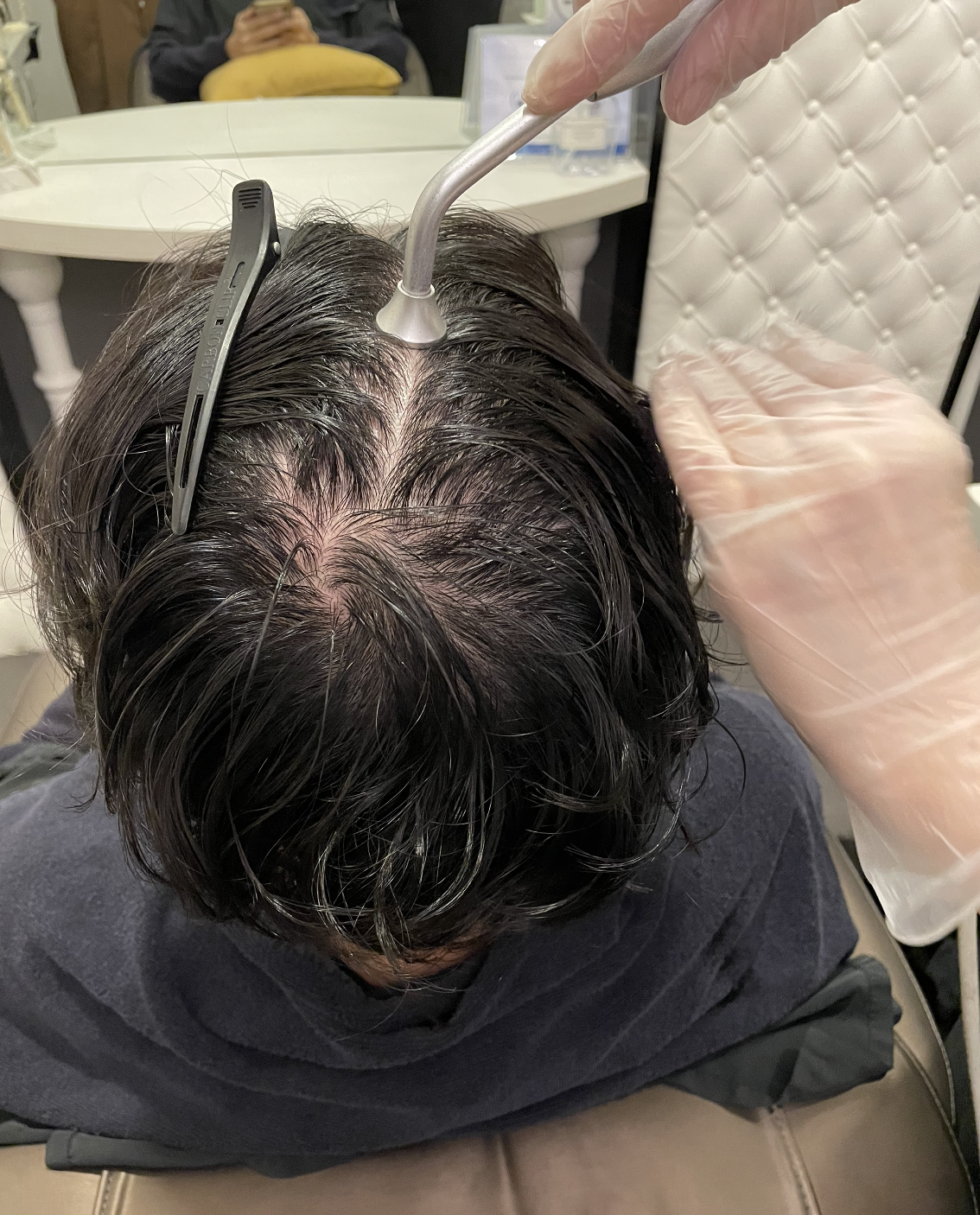 But what was probably my favourite part of the whole treatment was the OxyJet. It felt like little pulses hitting your scalp. It was a pretty relaxing sensation.
What the OxyJet does is to inject 98% oxygen into the scalp to boost hair growth and collagen production, which -- that's right -- prevents hair loss.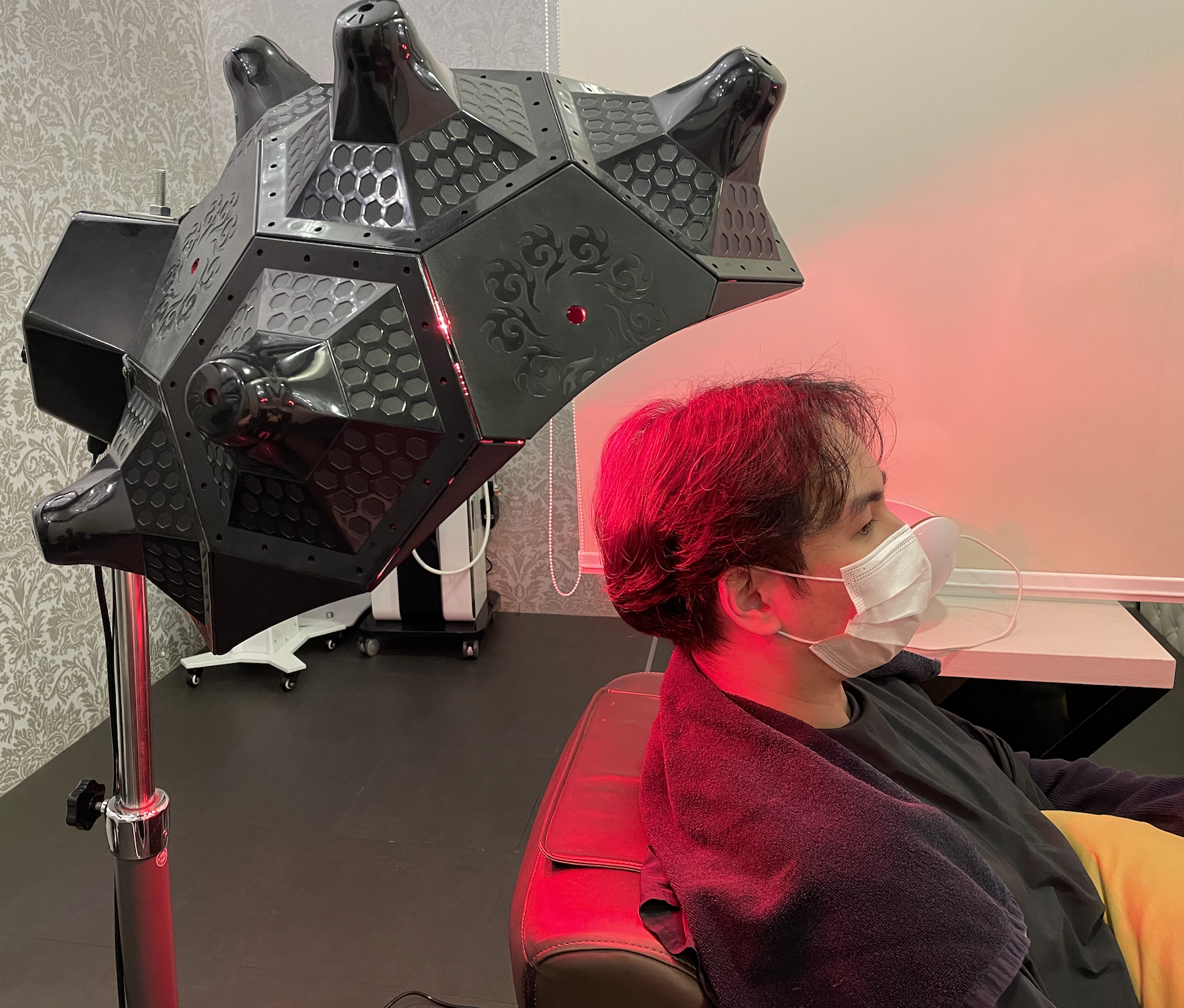 The session ended off with a red infrared light therapy which helps support hair regeneration and helps accelerate healing.
The overall experience felt like a very luxurious hair wash and my scalp felt very clean after.
Consultation is better than simply Googling
While I did not feel a drastic difference after the session due to my dry and sensitive scalp, I at least walked away more knowledgeable about my hair problems.
I am someone that is guilty of googling my symptoms and trying recommendations I read online, and many times these recommendations would not work well for me.
I appreciated the consultation with Roy, the hair & scalp specialist at TrichoKare, as he took the time to explain to me what my problem was and what I should do. It felt like a very personalised experience.
TK Trichokare takes pride in identifying one's scalp and hair problem and recommending customised and suitable treatments for their problems.
They are having a trial session now for their award-winning scalp detox and care treatment for S$40 nett. It also comes with a free ampoule and hair care kit, which is worth up to S$745 altogether.
You can read more about it and sign up here.
TK Trichokare is still open during Phase 2 (Heightened Measures) between 10am to 10pm daily.
No harm giving it a try and while you are at it, speak to a professional to understand your hair loss problem a little better.
Especially if that hair loss shampoo isn't helping you, or if you just need a little pampering.
This sponsored article by TK Trichokare made the writer look more closely at the ingredient list of his shampoos.
If you like what you read, follow us on Facebook, Instagram, Twitter and Telegram to get the latest updates.