I have a bad tendency to leave my wallet at home when I go out.
It's ridiculous how one little slip of the memory can mess up your entire day.
I can't take the bus or the train, I can't drive a car, and I have to beg for lunch money from unsympathetic colleagues.
So when I was ordered at knifepoint to relive my worst nightmare for a day, I heroically asked if someone else could do it.
When that didn't work, I downloaded the Singtel Dash app and hoped the day wouldn't end up with me stranded in the middle of a jungle somewhere.
Why go cashless?
If that wasn't enough, I have another bad habit. I'm an old-fashioned kind of guy, and I don't quite understand the current obsession with going cashless.
Paper money has been around for centuries for good reason. How else are you going to visually convey ostentatious wealth if you can't "make it rain" or swim around in a pool filled with dollar bills?
Improvise adapt overcome
As part of my orders, I had to buy lunch for 10 other colleagues from one of the busiest hawker centres in Singapore -- Maxwell Food Centre.
It wasn't as simple as 10 plates of rojak either. No, I had to go around the entire place and get everything from fish and chips to chee cheong fun. And I had to do it all without my wallet.
To be honest, I was a little worried. Not because I had to carry 10 lunches around, but because I have the ingrained Singaporean fear of being a bother to other people.
Wouldn't it be more difficult to fiddle with my phone instead of simply handing over some dollar notes?
But it actually turned out much simpler than I thought.
First, download the app.
I have an iPhone, but the app is apparently "telco and platform agnostic" and works with Android too.
And you can still use it even if you're not a Singtel customer.
But since I am one, I had an extra option for my next step -- topping up my virtual wallet.
Either make a bank transfer, use a credit card, or add it to your Singtel bill to be paid later.
The journey
With my virtual wallet groaning with newfound wealth, I started the first part of my epic quest, taking the train.
With my wallet gone I had no EZ-link card. On any other day, my journey would have been over before it even started. But the app provided a way forward.
It allows users to ride both the bus and train without having to use a separate transit card. I was saved.
Because there's a promo that lasts till Dec. 31, I got a 10 per cent cashback too. 
You can find out more about it here.
The food hunt
20 minutes later, I arrived at Maxwell Food Centre. I could finally go around picking up food for my friends.
Two of them wanted ramen, so that's where I went.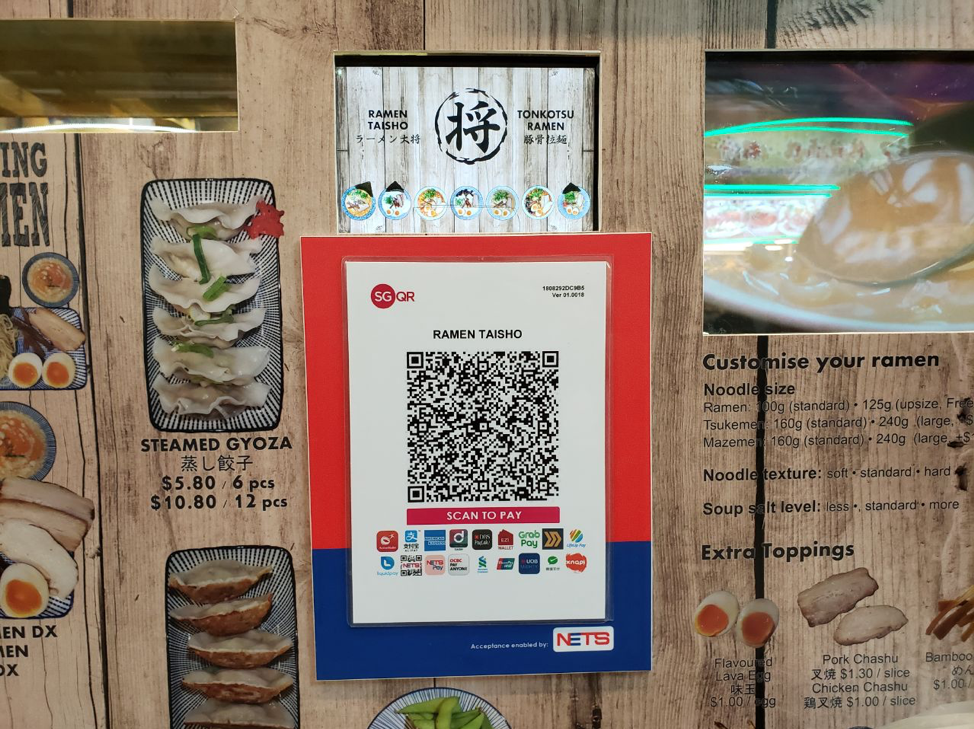 See the QR code displayed there? The app has a QR code reader that scans the pattern and works almost instantly.
When the name of the stall comes up, just type in how much money you owe the proprietor for two bowls of piping hot, savoury ramen noodles.
The amount will be deducted from your virtual wallet, and there you have it -- lunch for two friends.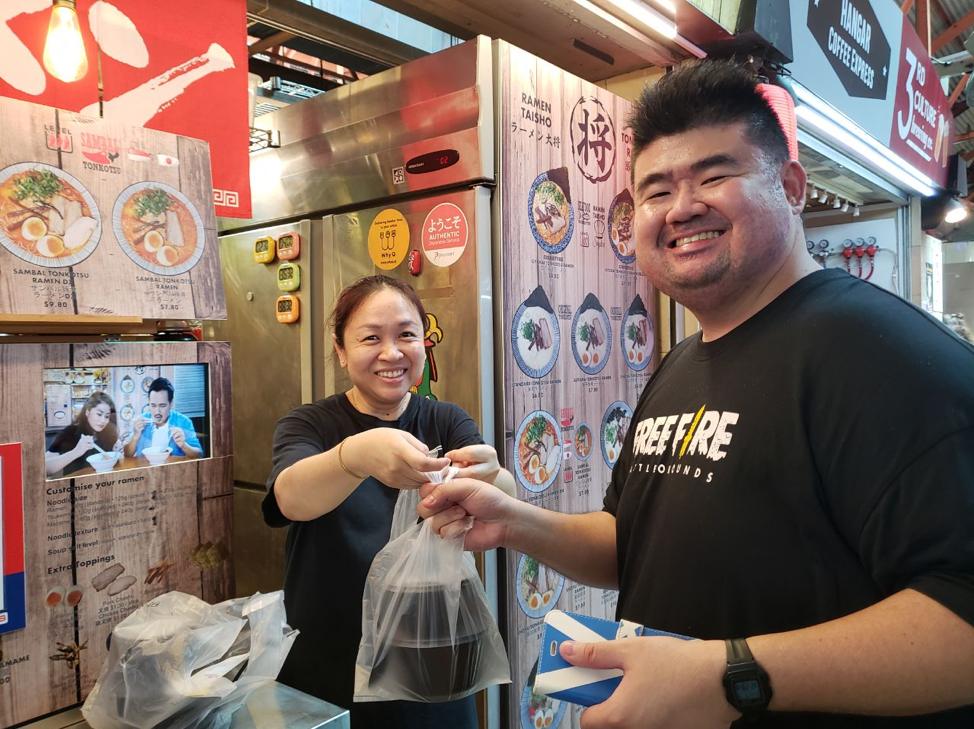 Same goes for prawn paste chicken wings...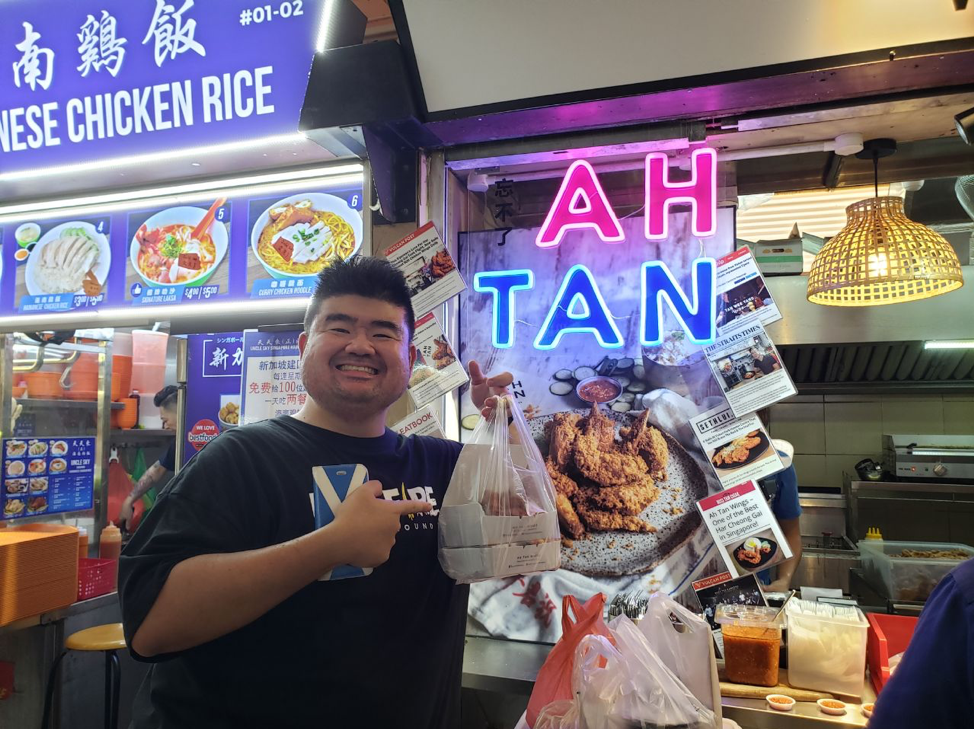 And of course, chicken rice.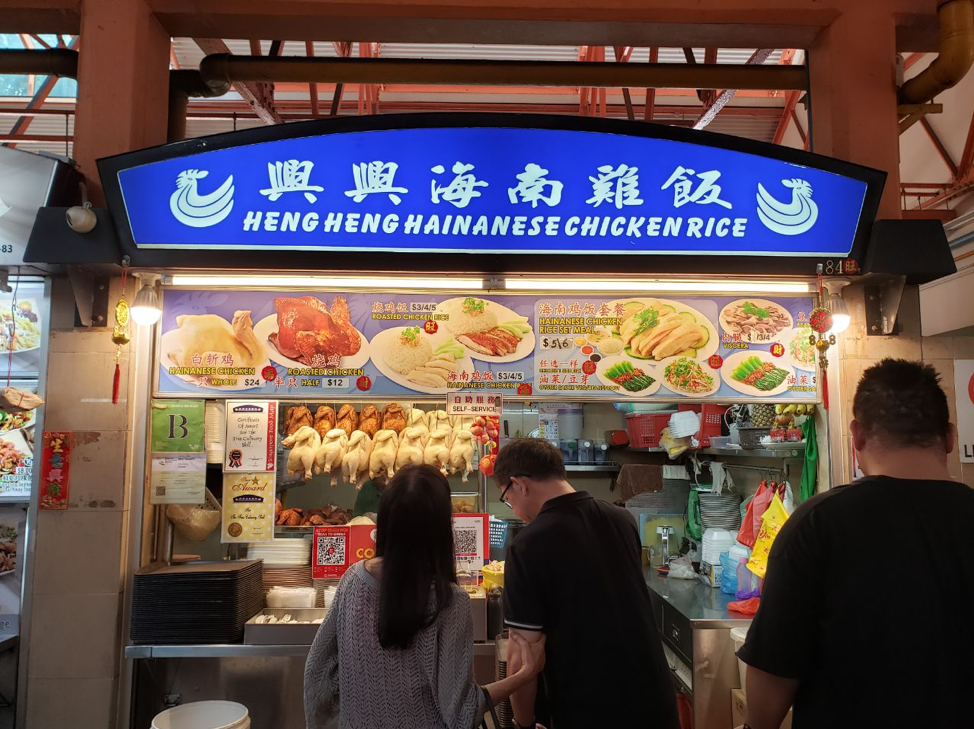 What's even better, I got S$0.50 cashback on a minimum spend of S$3.00. It's limited to five transactions a week, but I had more than five lunches to buy anyway.
This promo will last until Sept. 29, not just at Maxwell, but other participating food centres.
Pretty soon, I amassed a haul of food enough to satisfy an army of hungry colleagues.
Bringing back the spoils
 But how was I going to get back? I couldn't very well lug 10 boxes of food back on the train.
The Dash app came to my rescue yet again. It currently offers a free 1GB data monthly when you complete five ComfortDelGro rides. Which was a good thing, because it was beginning to rain.
I returned in triumph. Remember that scene in Wolf of Wall Street where Jordan Belfort walks in to the cheers of his adoring colleagues? It was something like that.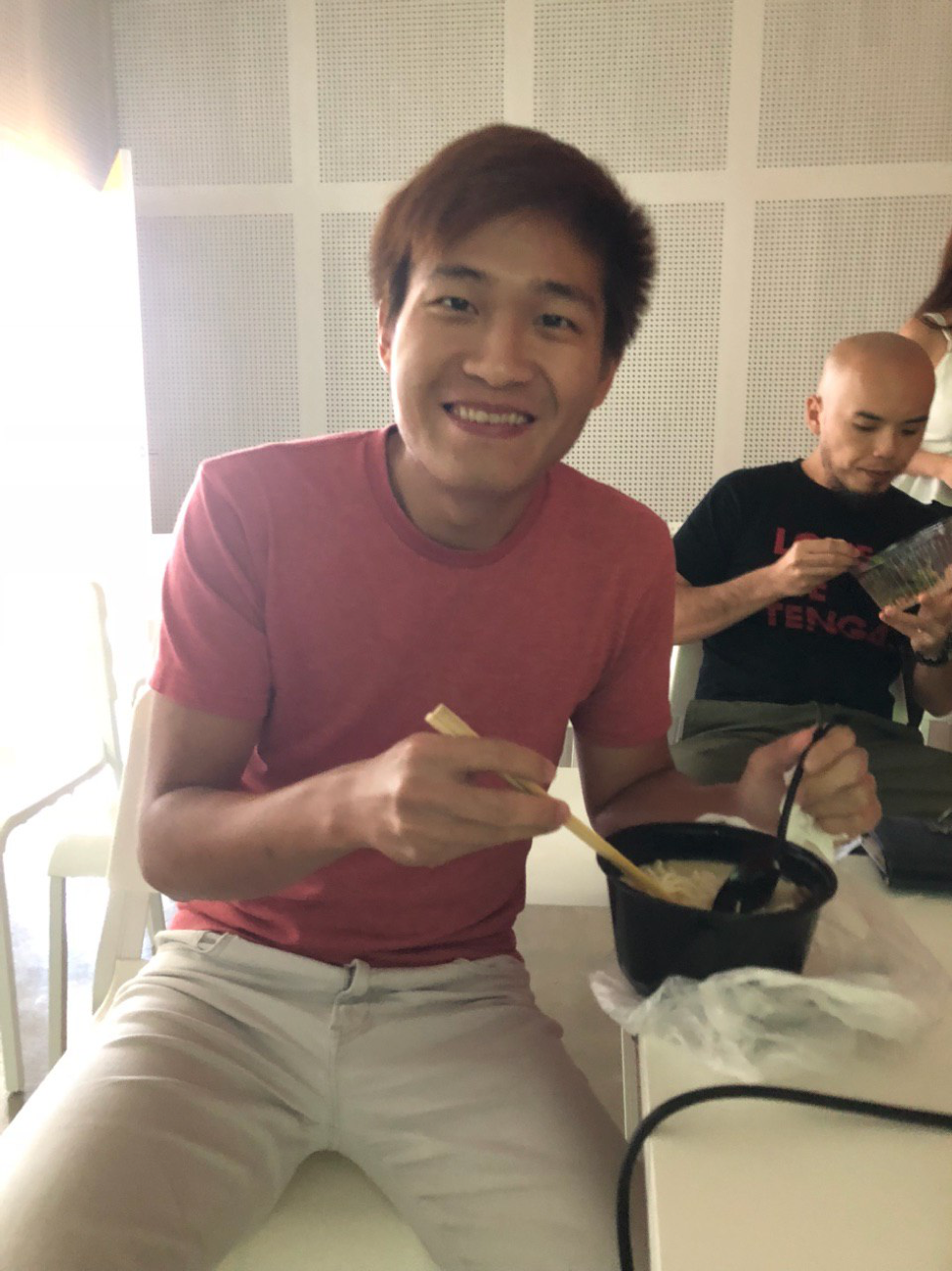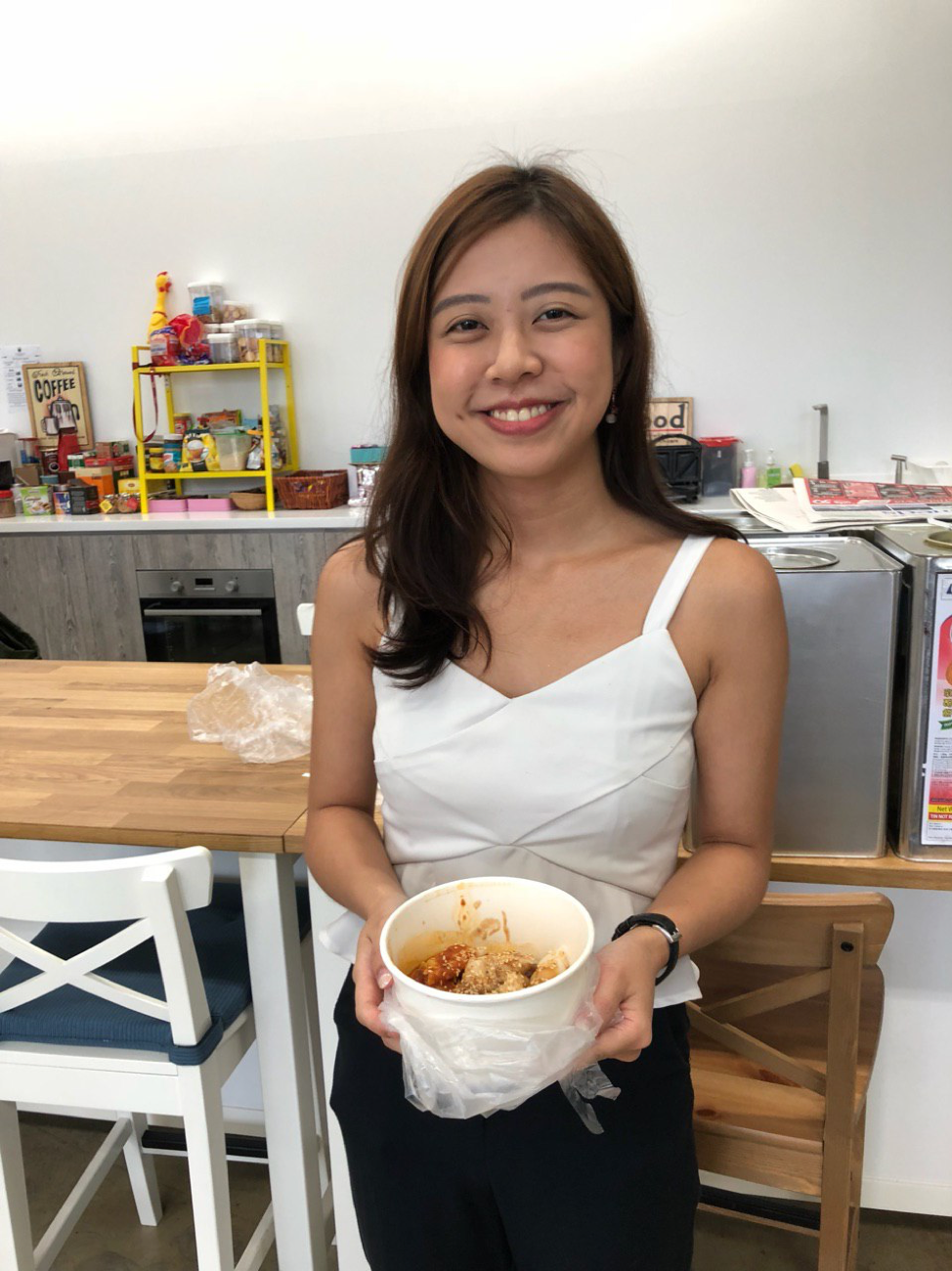 And of course, something for myself.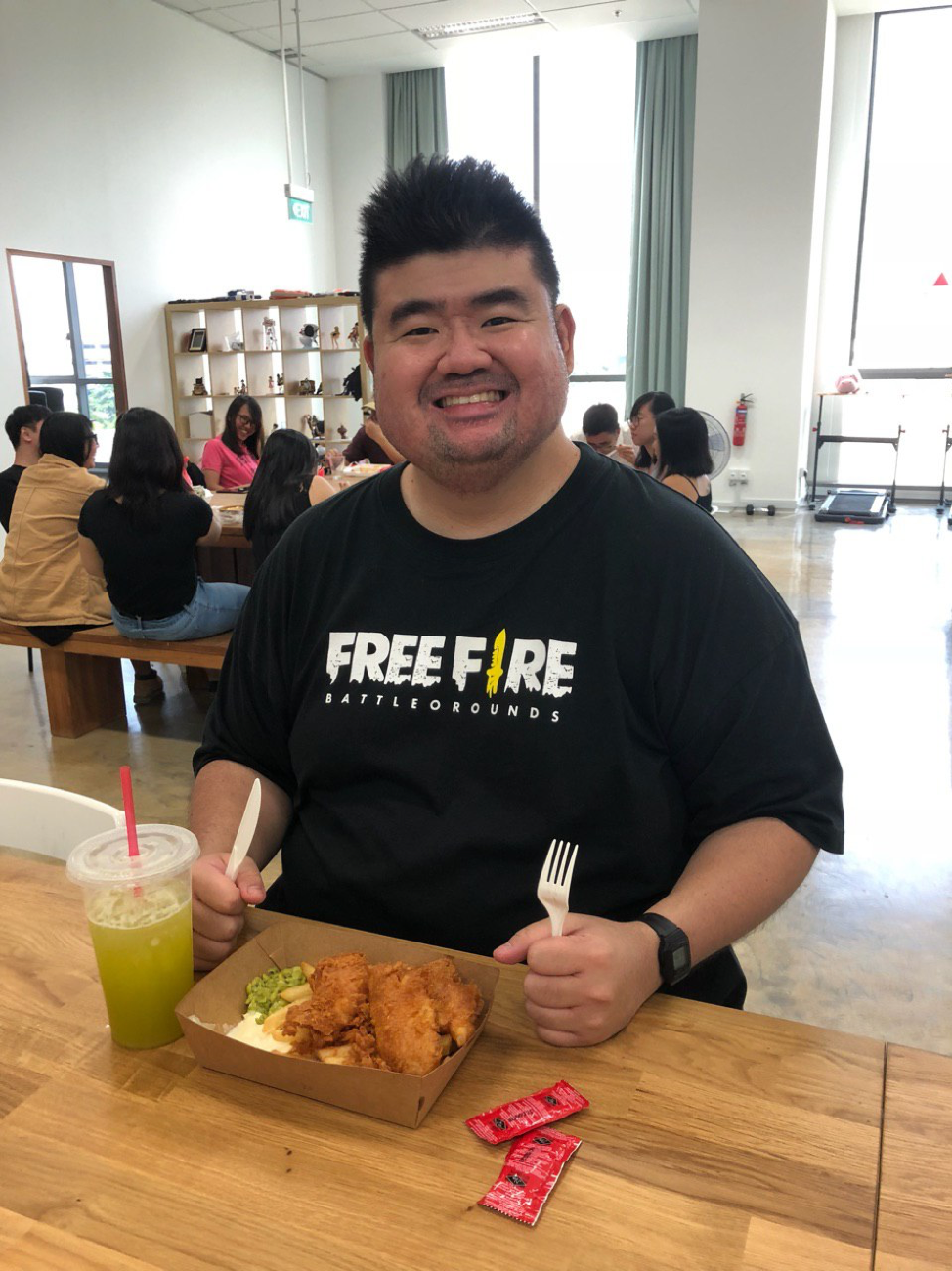 So there's no need to fear if you've forgotten your wallet or if your colleagues find out you're going out for lunch and guilt-trip you into buying back food for them.
And you can make people cheer without making it rain.
This sponsored post made the writer deliberately leave his wallet at home.
If you like what you read, follow us on Facebook, Instagram, Twitter and Telegram to get the latest updates.