A passenger recently asked airport staff to kneel and apologise, according to a viral video uploaded to Weibo.
The incident took place at Zhengzhou Xinzheng International Airport in Henan on May 25.
Told airport staff to kneel & apologise
In the video, the man can be heard saying that the staff should kneel and apologise to them since he is a representative of his company.
He added that "kneeling shows sincerity".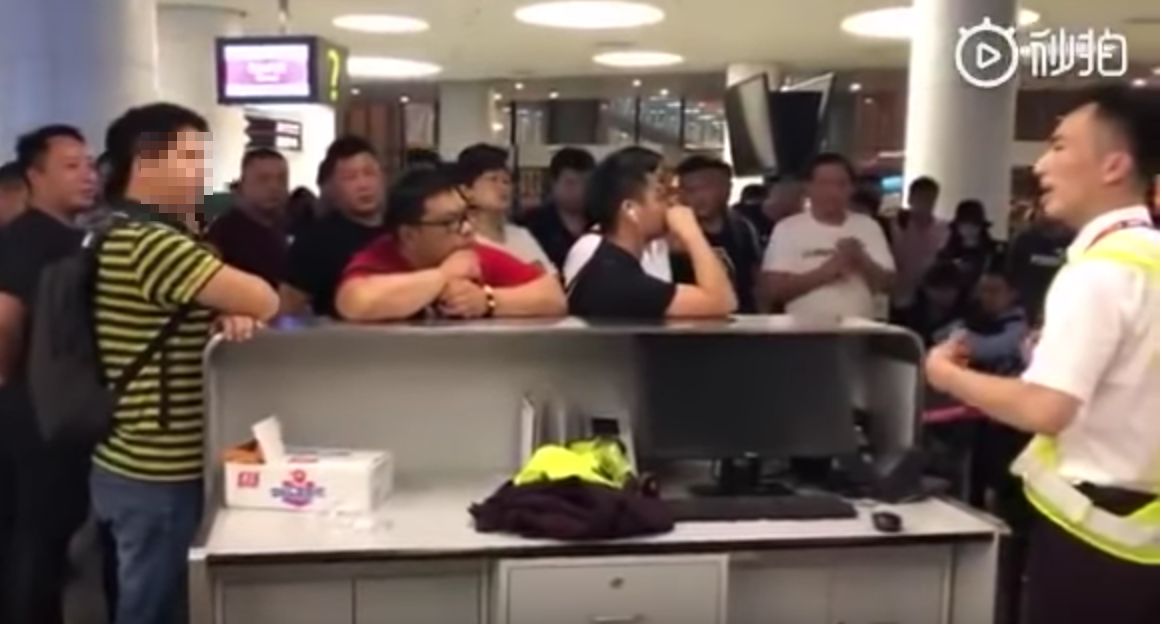 In response, the airport staff said that he would carry out his responsibilities as a staff member, but there was no need for the passenger to humiliate him.
Another passenger in the waiting area can be heard asking: "What good would apologising do?"
You can see a video of the entire altercation here:
Flight delayed due to bad weather conditions
According to Daily Mail, the passenger's flight was apparently delayed due to bad weather conditions.
The passengers, who were flying West Air, were reportedly waiting to board their flight from Zhengzhou to Shenzhen.
However, there were two flights from Zhengzhou to Shenzhen on May 25, and both were delayed due to weather.
The first flight was postponed for nearly an hour while the second flight was postponed for around four and a half hours.
It is unclear which flight the male passenger was supposed to be on.
Currently, the airline is investigating the matter.
Top photo via YouTube video screengrab.
If you like what you read, follow us on Facebook, Instagram, Twitter and Telegram to get the latest updates.