December is a great time for an overseas trip to spend time with loved ones.
However, not many families can bring their fur-kids along and will turn to leaving their pets with boarding houses.
Unfortunately, that turned out to be a heartbreaking experience for a few dog owners recently.
In particular, Joanne Png, had to suffer the loss her beloved 14-year-old Jack Russell named QQ upon returning from her holiday.
Jack Russell's death
Png left her dog, a jack russell, under the care of a pet boarding house called Platinium Dogs Club for seven days while she went on the trip.
Png uploaded screen shots of a WhatsApp conversation with the boarder, Rachel, asking why there was blood in QQ's faeces.
Rachel did not account for the blood in QQ's faeces throughout the conversation despite being prompted to reply for at least three times.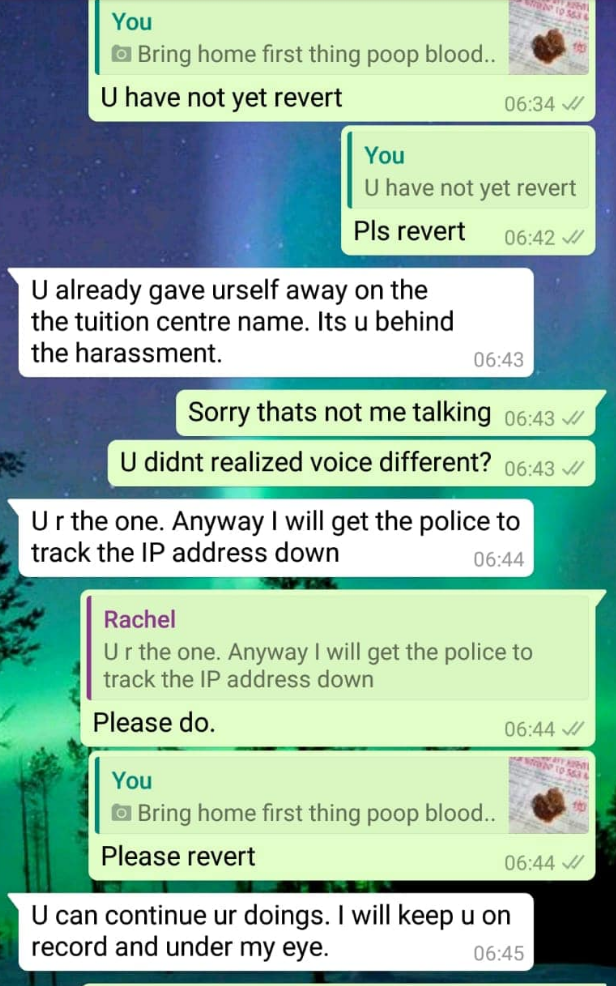 Png also mentioned that the boarder did not reach out to Png's emergency contact immediately when QQ's condition deteriorated at the boarding house.
Png was only informed on the last day of QQ's stay and QQ was brought to the vet for treatment.
Unfortunately, QQ passed away at around 5pm on Dec. 28.
Besides QQ, Png also left another dog in the care of the same boarding house.
In the WhatsApp conversation, the boarder accused Png of harassment and wanted to go to the police station to 'settle' the dispute.
It was also implied in the chat that the boarder was chasing for payment despite having paid for the service already.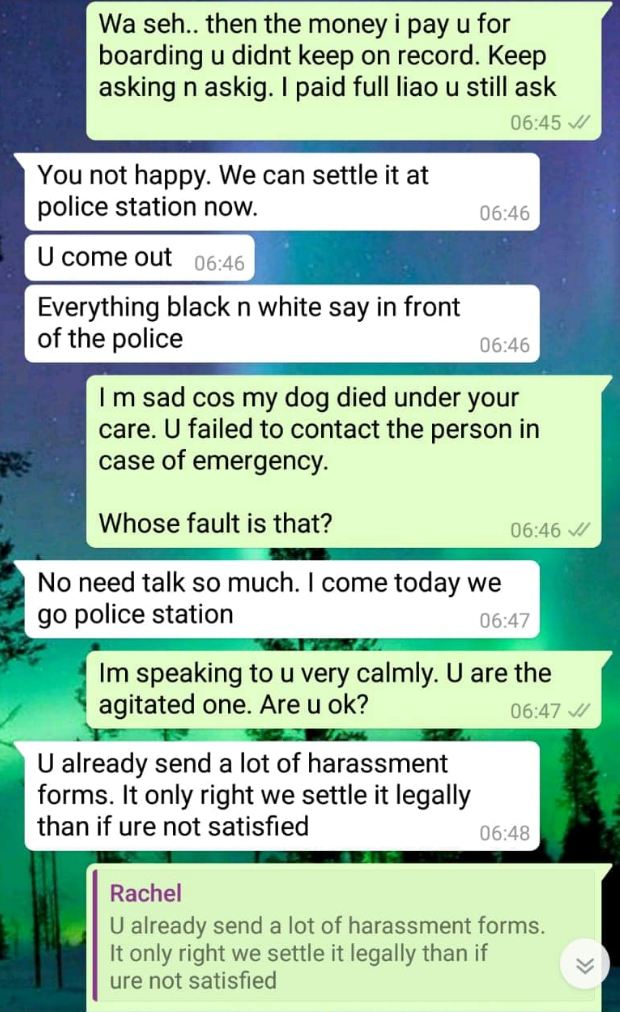 You can see the full post here:
This incident was also reported on
Channel 8 news
which showed photos of QQ in its last moments and named Platinium Dogs Club.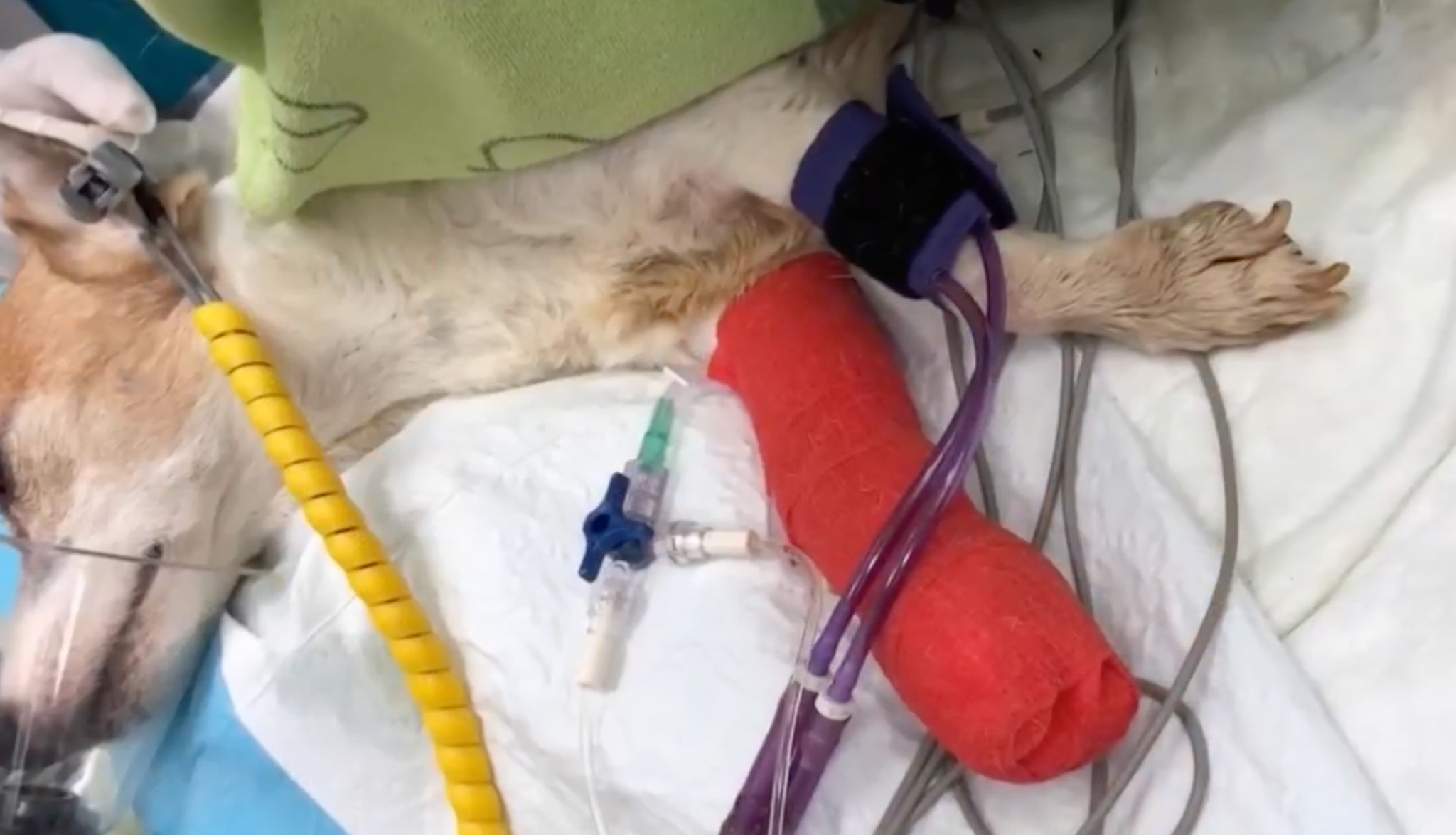 Screenshot from Channel 8 news video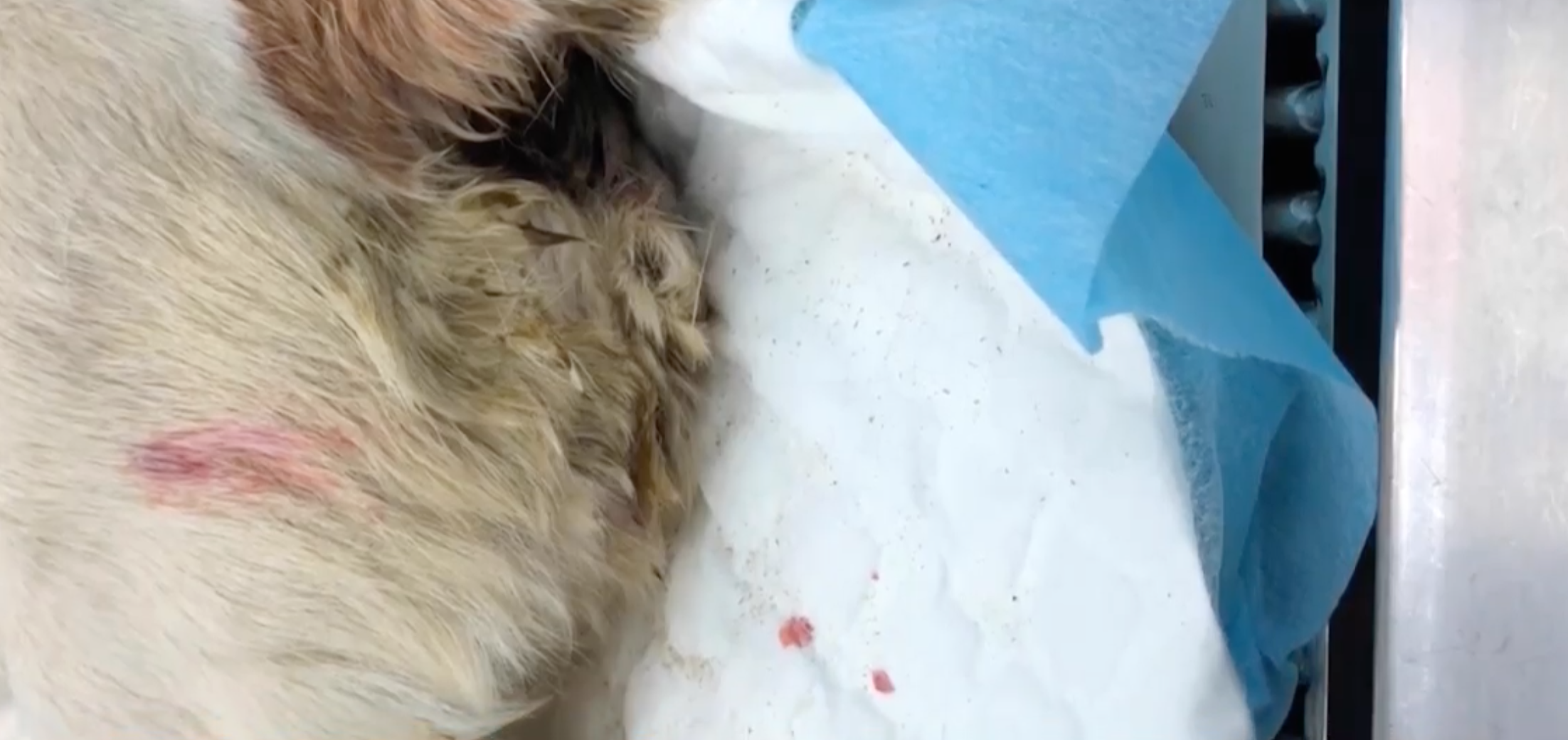 Screenshot from Channel 8 news video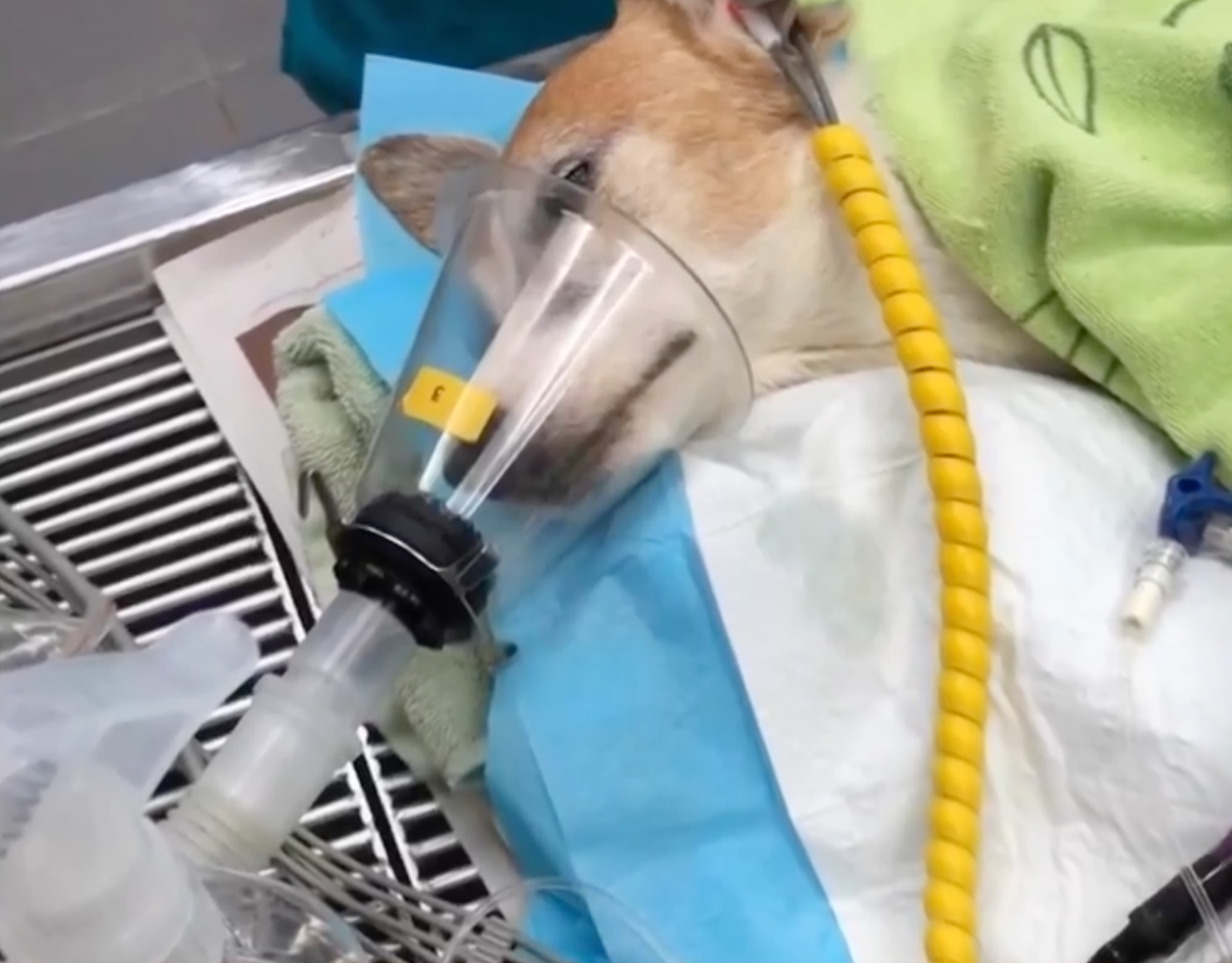 Screenshot from Channel 8 news video
A Shih-Tzu experience
Png's Facebook post detailing QQ's death also attracted other petowners to share their unpleasant experiences with Platinium Dogs Club.
Elaine Yong detailed her less-than-ideal experience with the boarding house in a Facebook post on Dec. 20.
Yong said that her dog was 'very unhappy, very uncomfortable and very dirty' when she requested for a WhatsApp photograph update during the dog's stay.
Yong later discovered injuries on her Shih-Tzu such as abrasions on two legs, inflammatory testicles and the bleeding skin on its penis. 
Rachel claimed that she did not notice these injuries when the dog was staying over at the boarding house and eventually blocked Yong on WhatsApp.
The boarder also claimed that the Shih-Tzu finished five and a half packs of dry food and two cans of dog food which Yong prepared for her dog prior to its stayover but according to Yong, it is impossible for her Shih-Tzu to finish this amount of food in five days.
You can read the full post here:
Chow Chow skin problems
Here's another case shared on Dec. 25 against the boarding house where a Chow Chow had to have its fur shaved because of a skin condition.
This was what the Chow Chow looked like before staying in the boarding house.
Here are some photos showing the skin issues and injuries that the Chow Chow allegedly suffered after staying at the boarding house.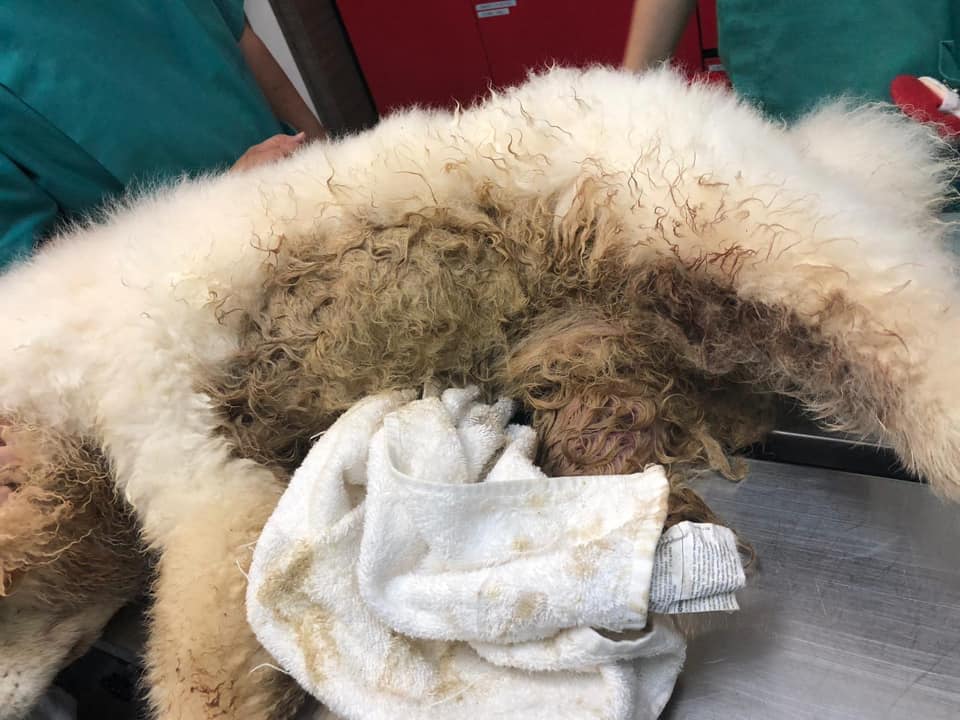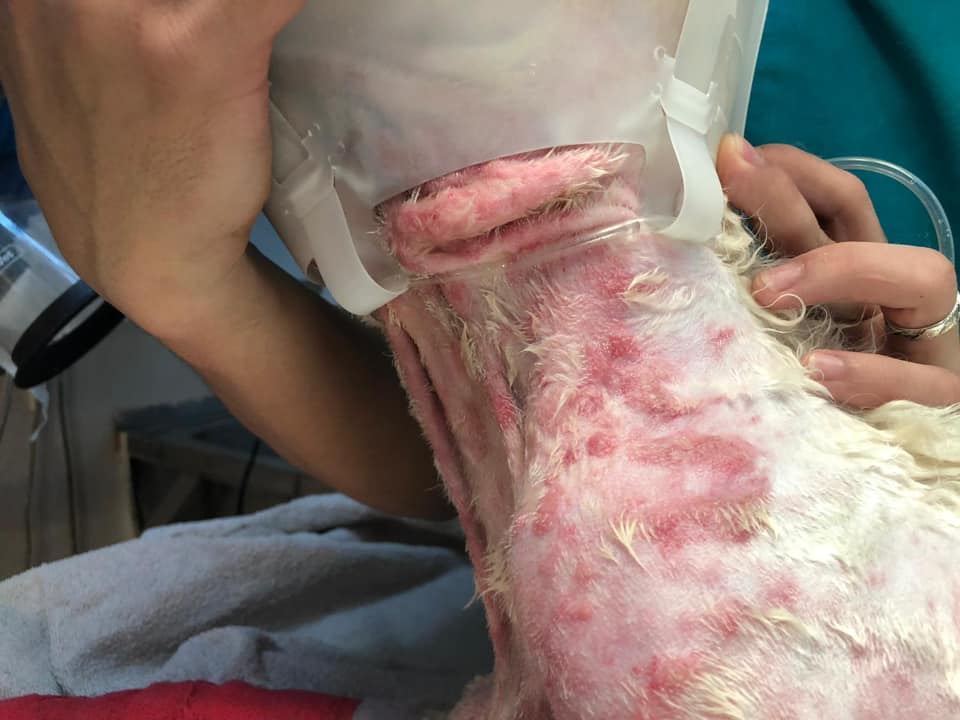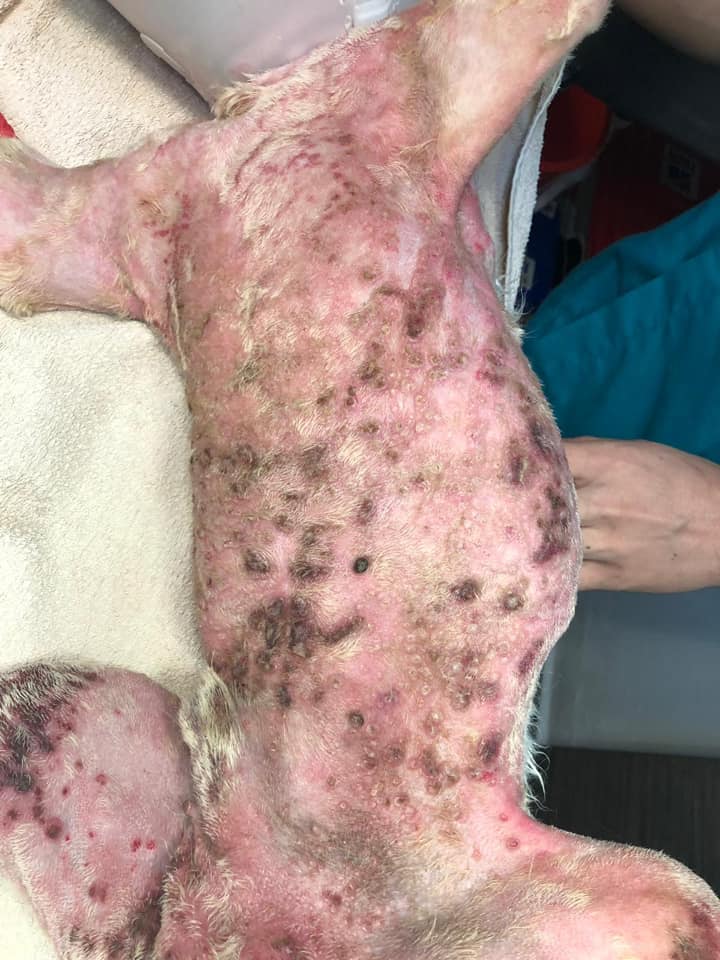 Blind Cocker Spaniel
In a Facebook post on Dec. 28, the Chained Dog Awareness in Singapore (CDAS) Facebook page urged the owners to retrieve their blind cocker spaniel from the boarding house.
The dog named Sparky was allegedly trying to get out of the house and whining loudly when it was spotted.
Fortunately, Sparky was back home already.
The post about Sparky also led to two more dog owners to share their experience with this boarding house, one happened in September and another on Dec. 28.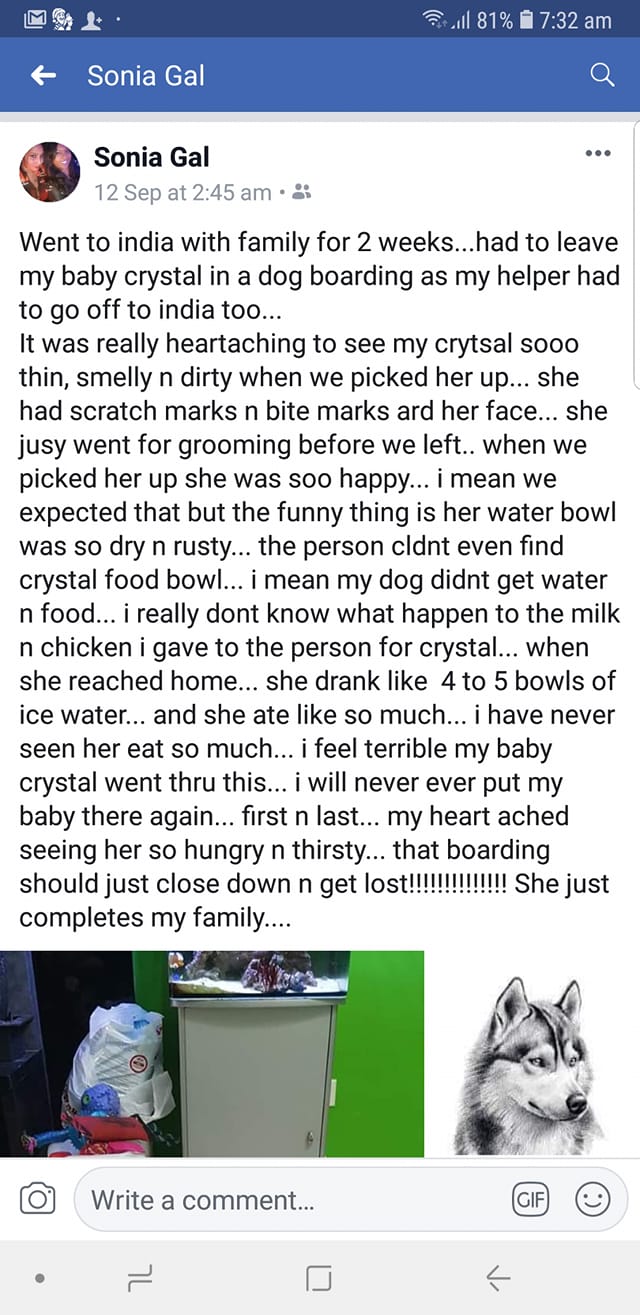 The owner also recalled seeing a man who might be working for a dog cremation service provider when she picked her Japanese Spitz, Glacier, up.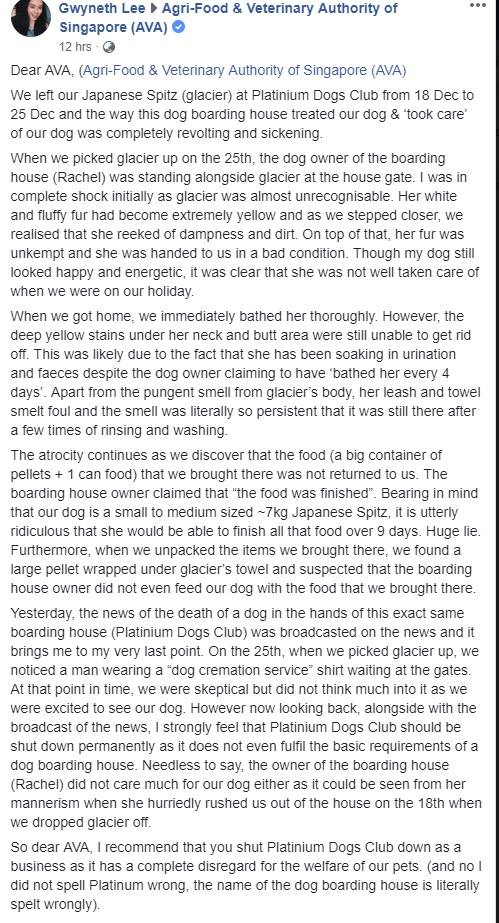 Hope these doggos get well soon.
Under investigation
The Platinium Dogs Club's website has since been taken down.
According to Channel 8 News the Agri-Food & Veterinary Authority of Singapore is currently investigating the business.
Pet boarding houses are commercial businesses that are not allowed to operate out of private residential premises.
It was reported that the house where Platinium Dogs Club occupies is a rental residential property.
The owner rented this house to a tenant for S$4,000 per month.
According to Channel 8 News, the owner intends to terminate the rental contract after receiving complaints of excessive dog barking during the December school holidays.
If you like what you read, follow us on Facebook, Instagram, Twitter and Telegram to get the latest updates.