As the festive season draws near, our little red dot comes alive with tall Christmas trees, twinkling lights, and spectacular snowfall displays.
If you want to infuse your own living space with the same jolly cheer, consider getting Christmas decor from any of these five places in Singapore.
Each place has their own unique charm and offerings, and caters to five different types of Christmas shoppers.
For the Christmas shopper who wants the ultimate holiday variety: Masons Home Decor
When it comes to decking the halls, there's no place quite like Masons Home Decor, Singapore's biggest and most comprehensive Christmas store.
As the ultimate one-stop Christmas shop, Masons offers a wide selection of hyper-realistic Christmas trees designed with incredibly dense fir and easy-to-open branches.
These trees are meticulously crafted using precision German engineering and built to stand the test of time, promising to fill your home with the radiance of the festive season for many years to come.
This year, Masons is introducing five new tree designs with varying directions of branches, shades of green, and tip sizes, each of which serves as a stunning centrepiece.
The best part?
Their trees can be set up in under 10 minutes, making your holiday preparations a breeze.
Here's our pick:
Ariana (Ultra Wide and Dense) Hyper Realistic Douglas Fir Christmas Tree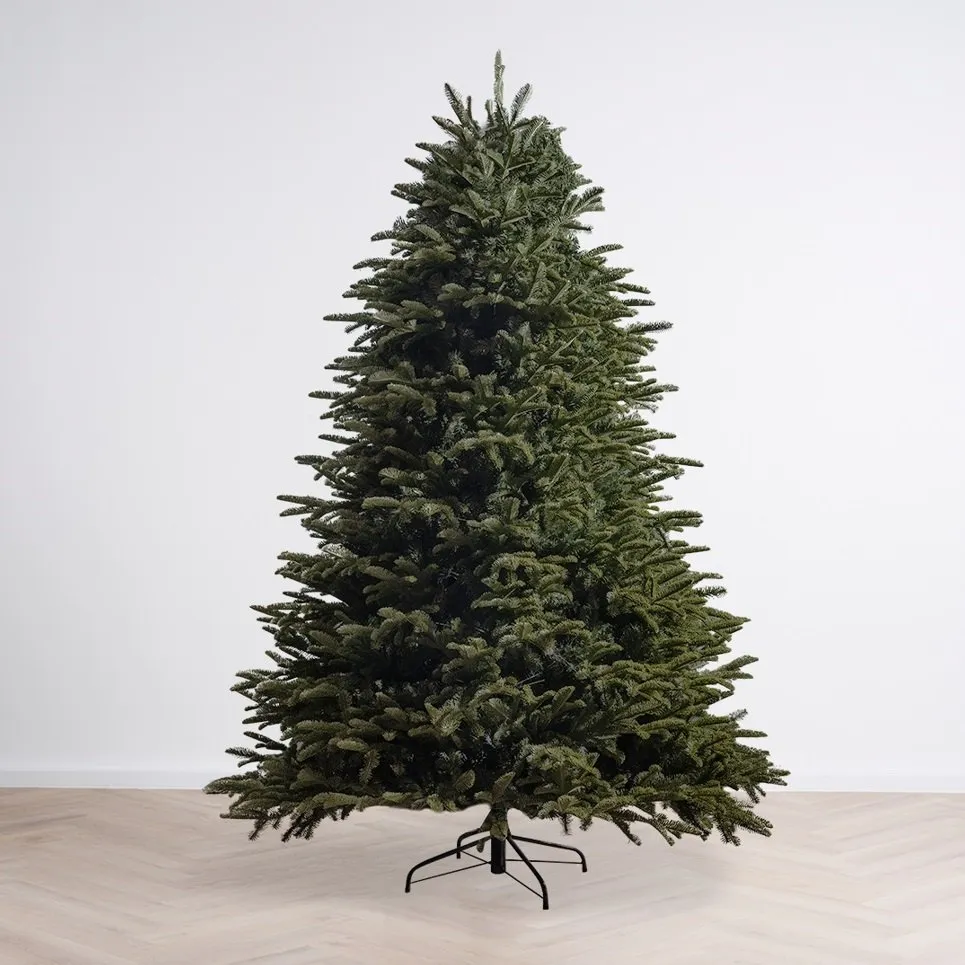 Suitable for big spaces, you can either dress up the trees with plenty of ornaments or keep it au naturale for that effortless look.
Available from S$369 onwards, click here to add to cart.
White Christmas Tree (Wide and Dense) – 6 ft Artificial Alpine Christmas Tree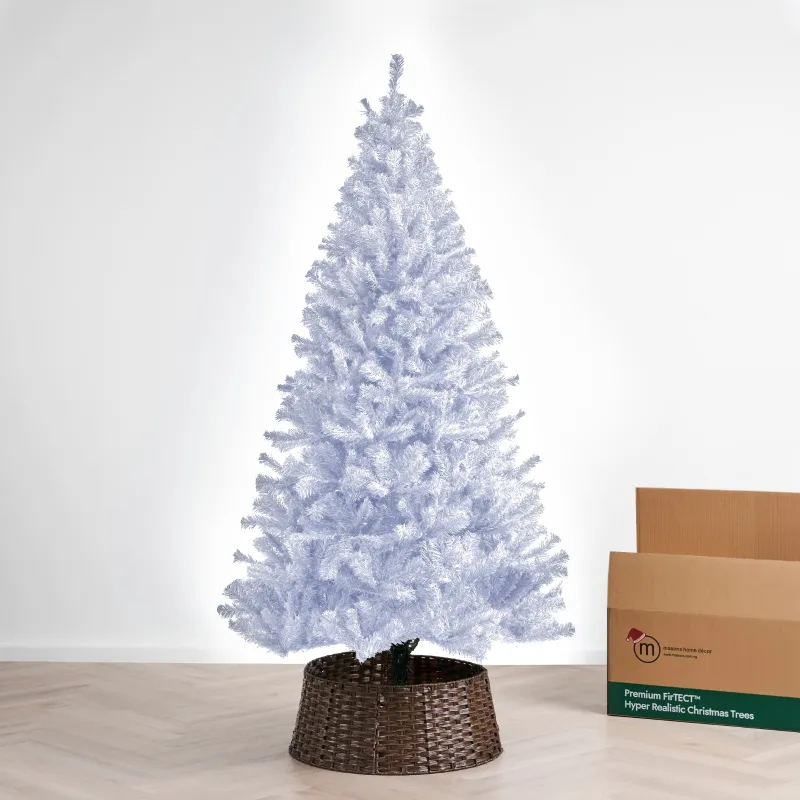 But if you're looking for a winter wonderland, this is the perfect Christmas tree for you.
Usual price: S$149

Sale price: S$229
Click here to add to cart.
Beautiful, high-quality trees are only the tip of the iceberg.
Masons' extensive Christmas collection includes an array of decorations in every colour, from baubles and ribbons to tree picks and figurines, ideal for any holiday theme you have in mind.
The latest arrivals in-store include an array of brand-new and exclusive baubles in charming shapes like reindeer, snow boots, snowmen, gnomes, angels, stars, instruments, and more.
Enjoy early-bird rates at more than 40 per cent off when you shop now.
Blitzen Reindeer Bauble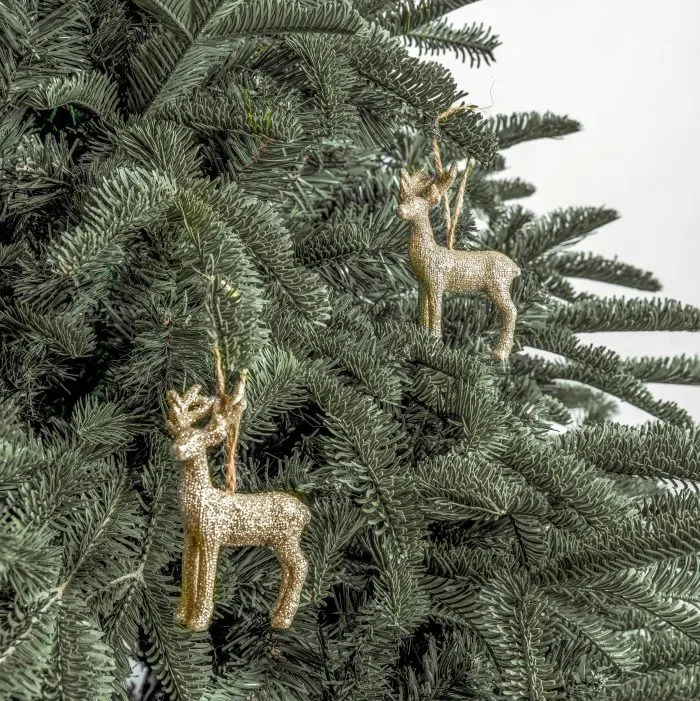 Usual price: S$17

Sale price: S$10.90
Click here to add to cart.
Santa Snow Boots Bauble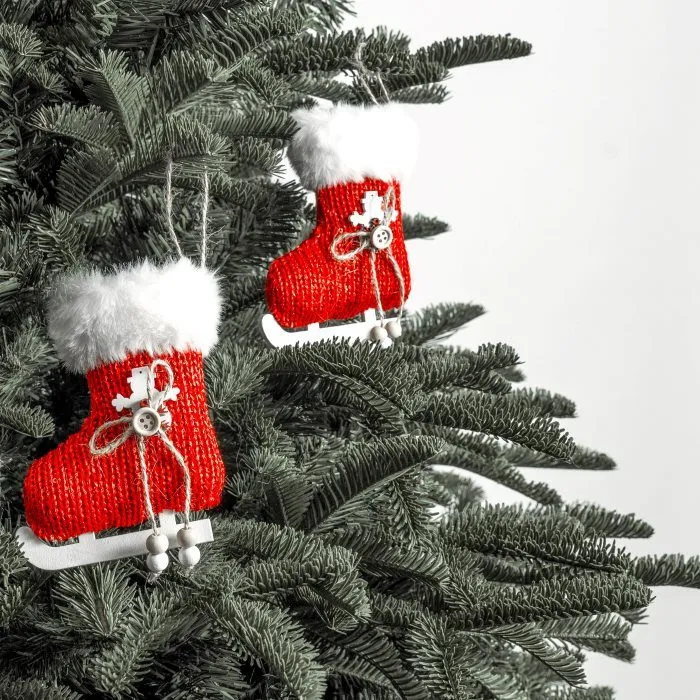 Usual price: S$17

Sale price: S$10.90
Click here to add to cart.
For all your Christmas decorating needs, head down to Masons' website or visit their showroom at 5 Pereira Road #04-01, Asiawide Industrial Building.
P.S. Don't forget to take advantage of their free same day delivery for orders over S$200.
For the Christmas shopper who appreciates a modern design sensibility: IKEA
For the budget-conscious Christmas shopper who appreciates a practical Scandinavian design, look no further than IKEA.
Shop contemporary holiday decor solutions from their VINTERFINT Christmas collection, as well as STRÅLA Lightings.
VINTERFINT Hanging Decoration, Set of 9, Straw
These ornaments, inspired by traditional Swedish straw crafting, are not only charming but also safe for little hands to handle.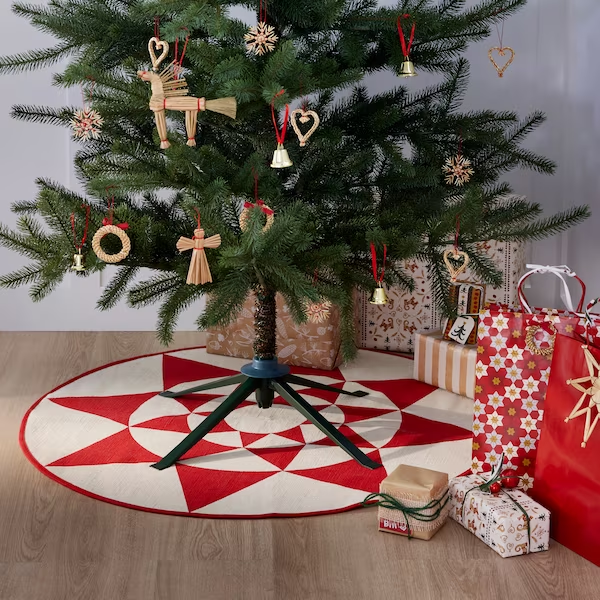 Click here to add to cart.
VINTERFINT Advent Calendar, 24 boxes, 34 x 54 x 5cm
Assemble the figures within and fill them up with small surprises, making each day leading up to Christmas Eve a joyous journey.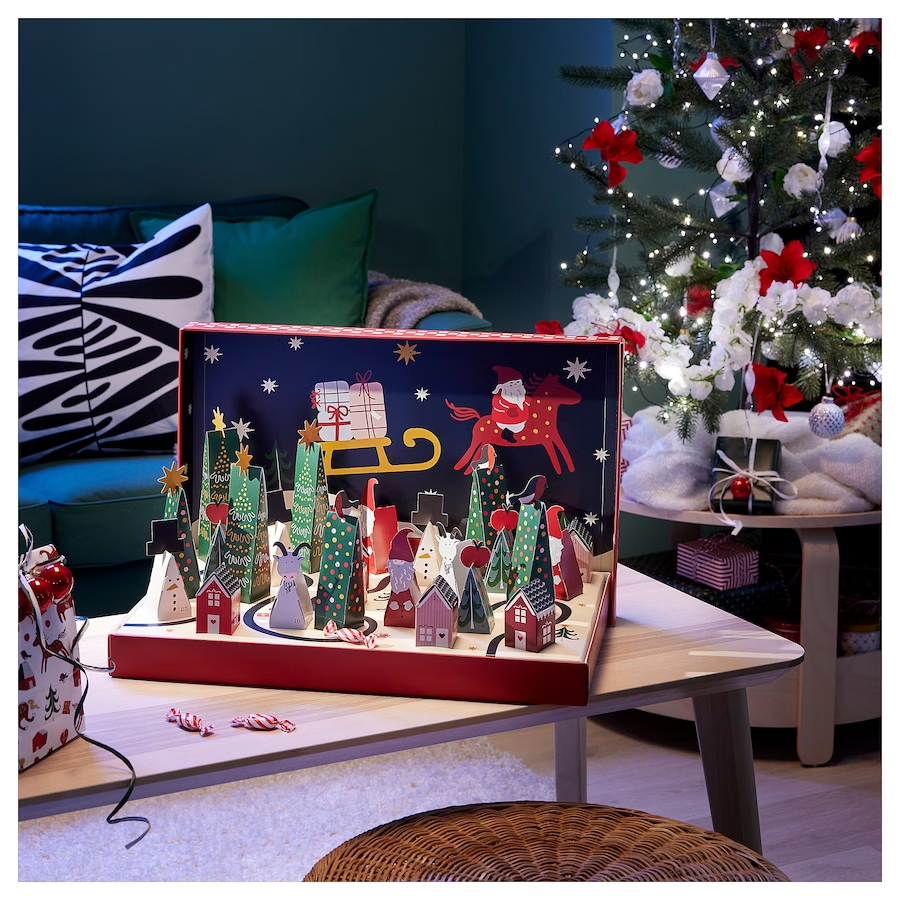 Click here to add to cart.
STRÅLA Lamp Shade, Star Red, 70cm
Elevate your home's ambiance with a warm and inviting glow from this white lampshade adorned with red stars.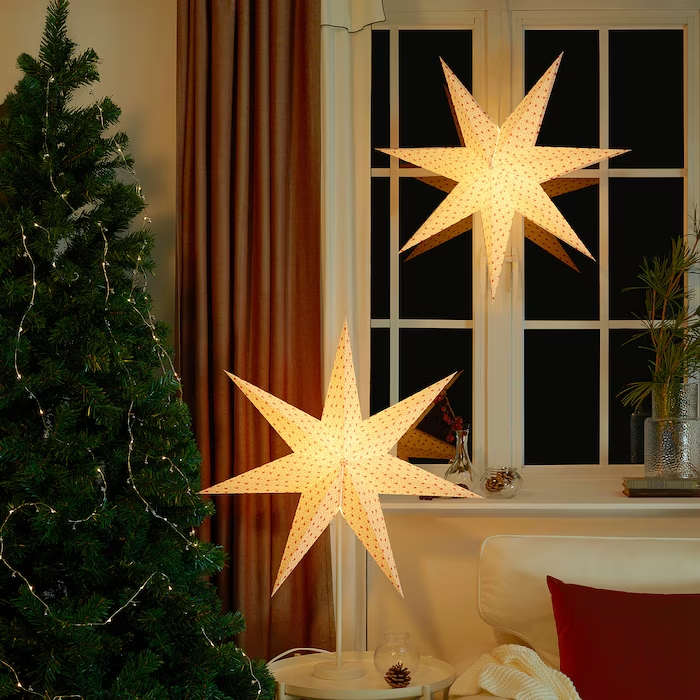 Click here to add to cart.
For the Christmas shopper with a keen eye for the unique and artisanal: Speckled Space
For the discerning Christmas shopper with an eye for unique and artisanal treasures, Speckled Space offers a curated selection of handcrafted holiday decor to infuse individuality into your festive celebrations.
16pcs Set Cute Green Christmas Hanging Baubles Ornament
Crafted from electroplated metal and adorned with delightful animal faces, this bauble set adds a whimsical touch to any festive atmosphere.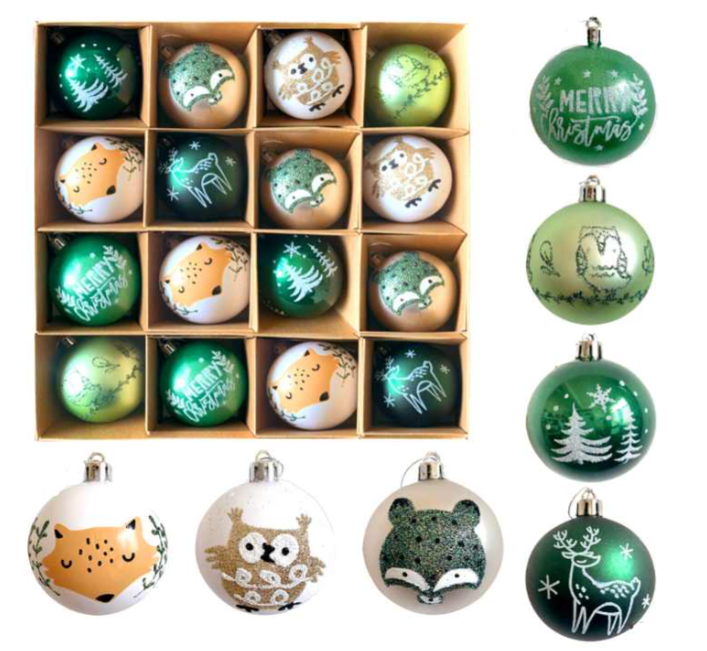 Usual price: S$29

Sale price: S$18.90
Click here to add to cart.
Bellery Christmas Wreath A
A pre-decorated, well-crafted piece designed to grace your front door with elegance.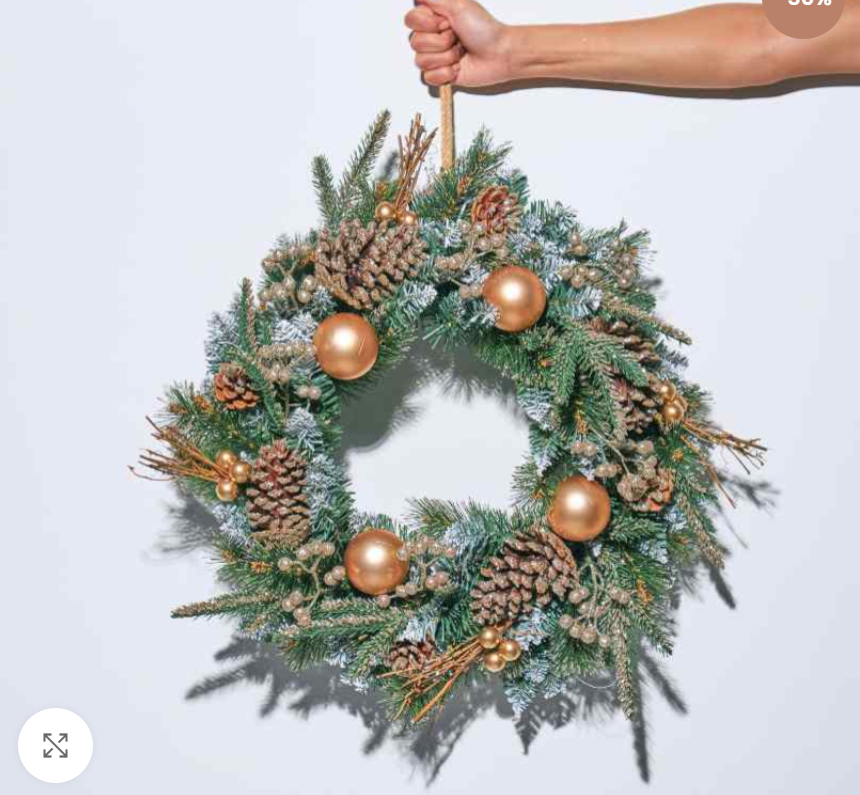 Usual price: S$59

Sale price: S$29.90
Click here to add to cart.
Merry Christmas Decorative Socks
Make your season even merrier with this handmade cotton decorative accent, perfect for hanging on your holiday tree.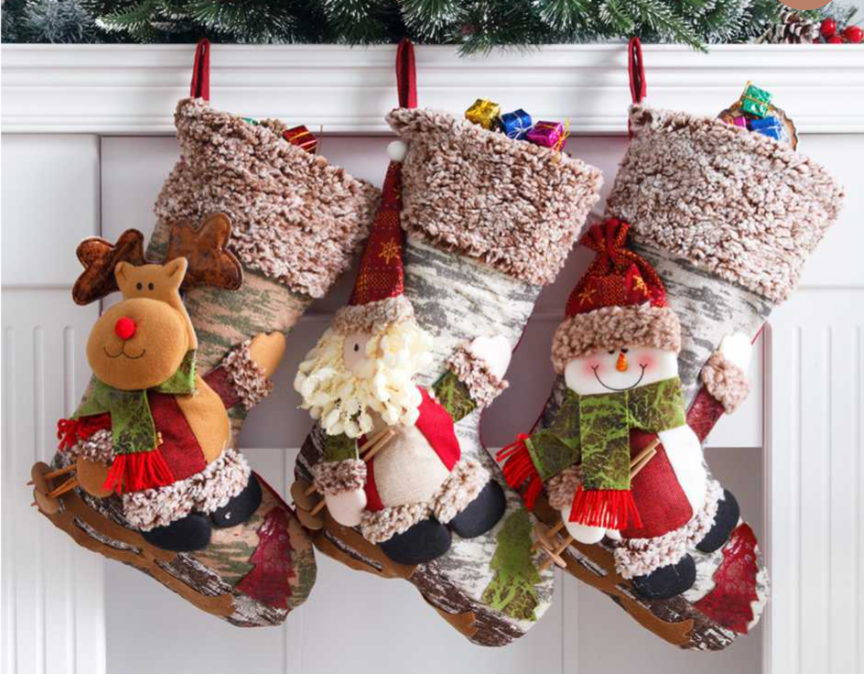 Usual price: S$19

Sale price: S$9.90
Click here to add to cart.
For the Christmas shopper who values the classic and timeless: Marks & Spencer
For the Christmas shopper who appreciates a hint of British sophistication, Marks & Spencer offers timeless holiday decor that exude quality.
Harry Potter Hogwarts Bauble
Featuring a golden Hogwarts statue nestled within a glass cloche and adorned with white and gold confetti, this bauble transforms your tree into a whimsical snowy wonderland.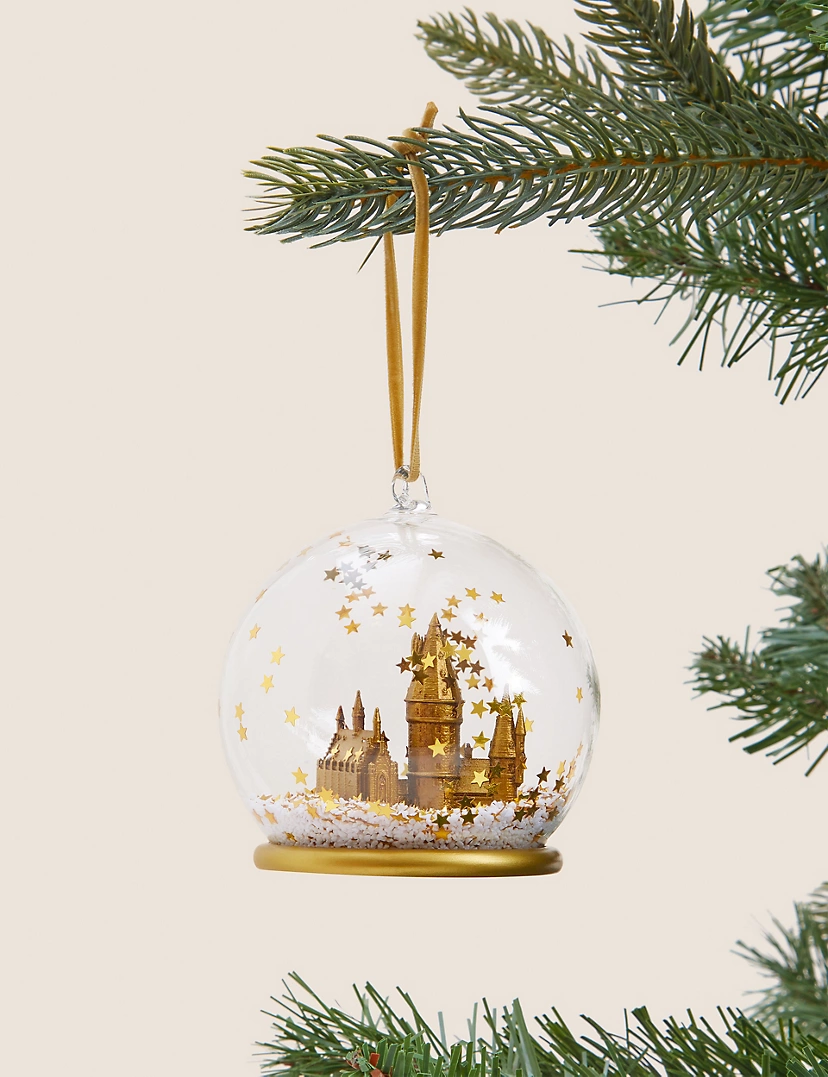 Click here to add to cart.
3pk Multicolored Lollipop Tree Picks
This pack of three includes two captivating pinwheel patterns and one swirly design, all adorned with a touch of glitter to make your tree shine.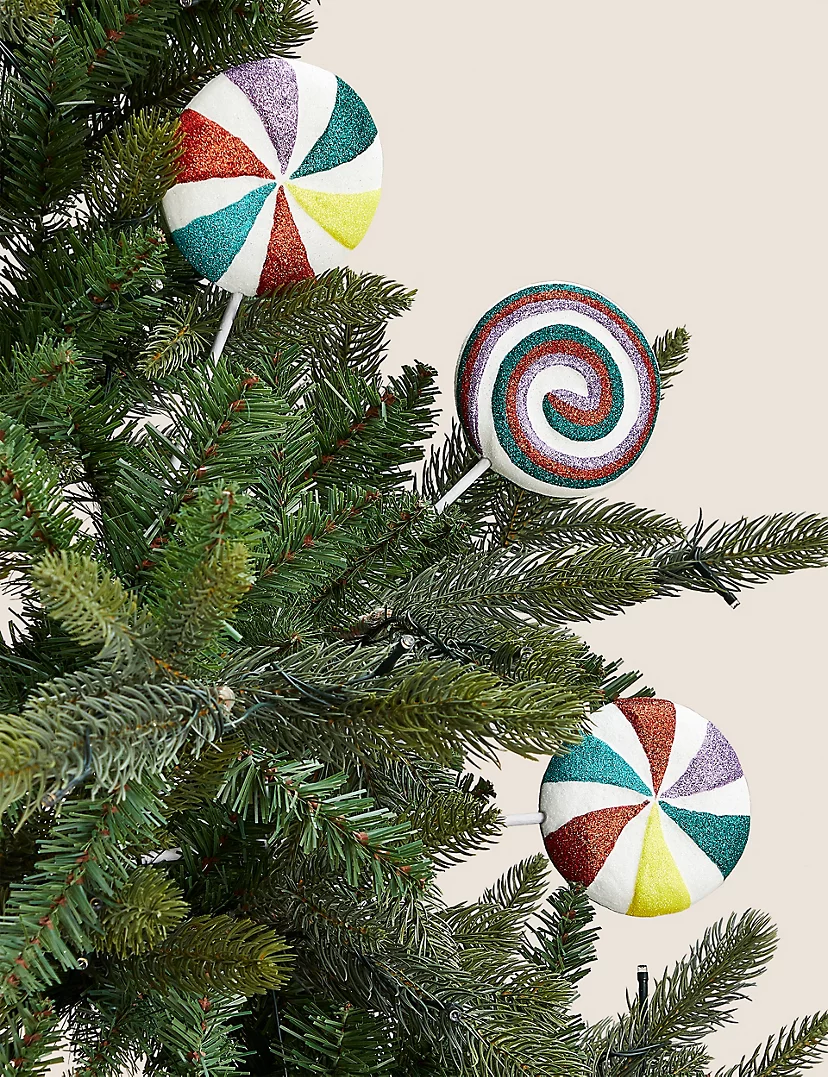 Click here to add to cart.
Felt Elves Hanging Decorations
Showcase Santa's trusty helpers in your home with this charming novelty felt decoration, featuring two elves in festive attire hanging from one another while holding two presents.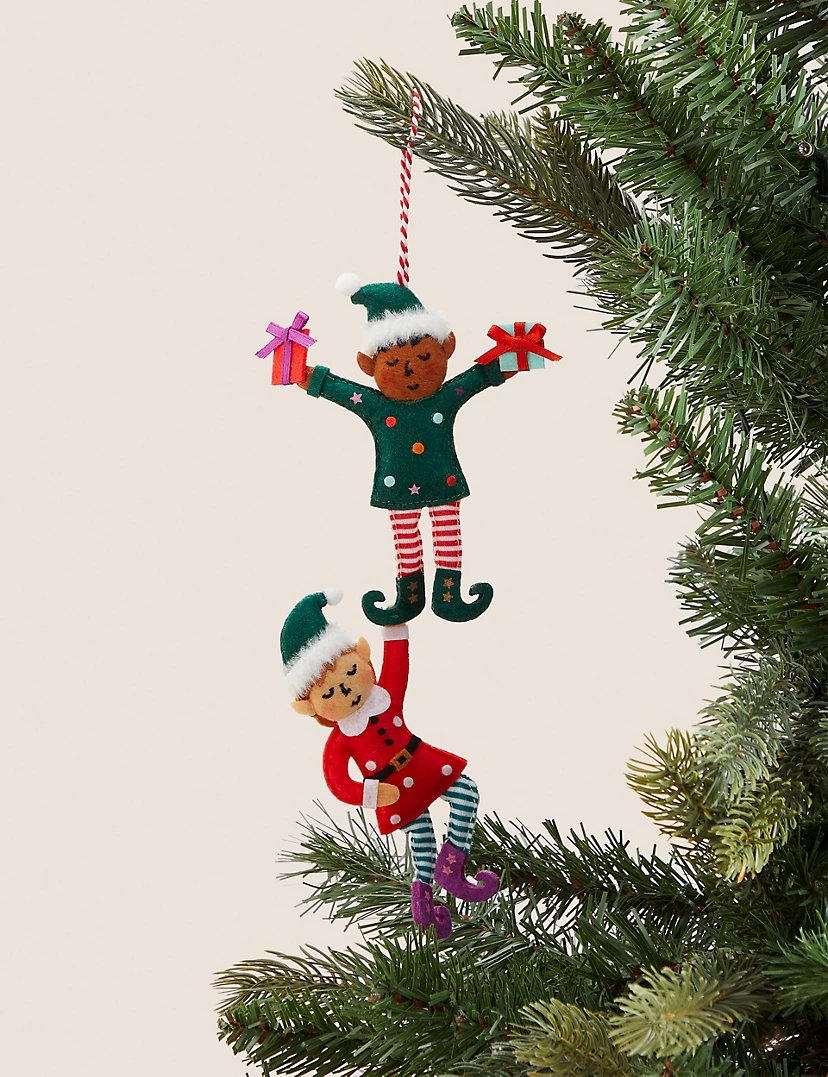 Click here to add to cart.
For the Christmas shopper with a penchant for the fun and quirky: Mint Home
Whether it's charmingly unconventional ornaments or delightful, offbeat holiday pieces, Mint Home adds a sense of merriment to your Christmas celebrations.
Snowy Christmas LED Ornament
This ornament brings a touch of magic to your holiday decor with its twinkling LED lights.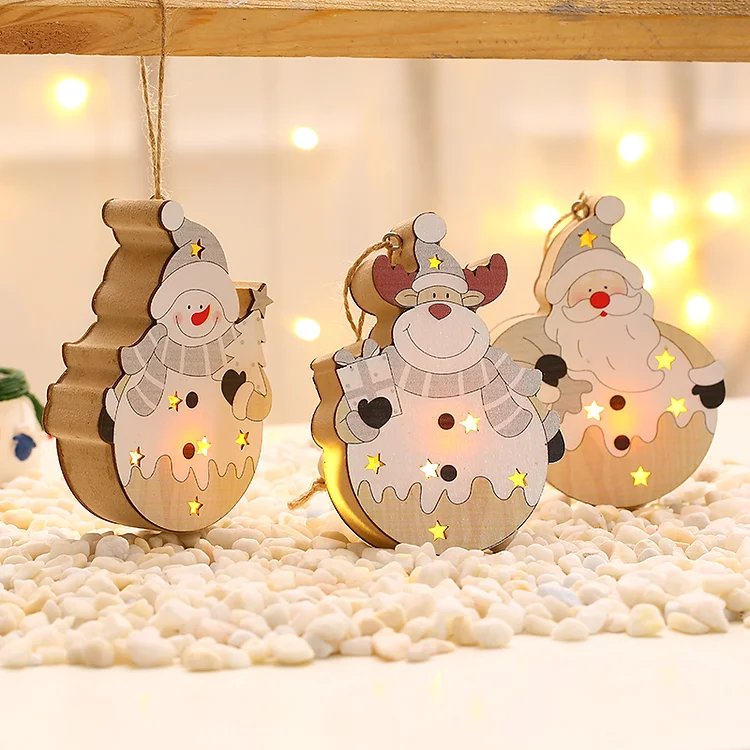 Sale price: S$6

Usual price: S$4.90
Click here to add to cart.
Reindeer Ceramic Cup Set
Start your day with a delightful cup of your favourite beverage in this charming ceramic set, complete with a stirrer and a cup with a lid.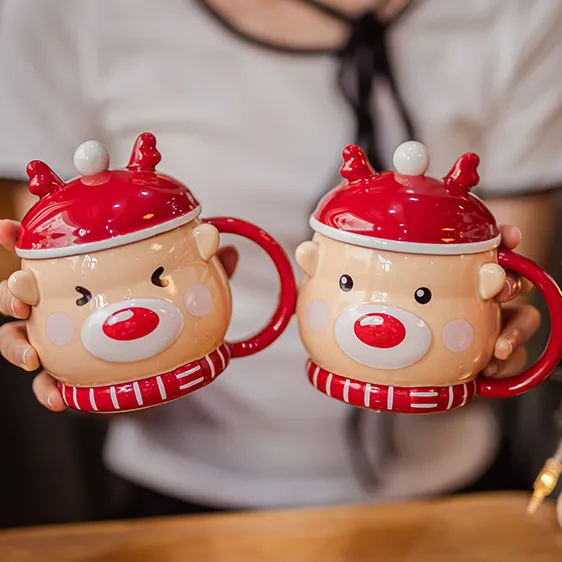 Click here to add to cart.
Christmas Initial Personalised Coil Mat
Elevate your home's entrance with a personalised Christmas mat.
Crafted with PVC curly soft coils, this mat is suitable for both indoor and outdoor use, while the non-slip PVC backing keeps it securely in place, adding durability to its charm.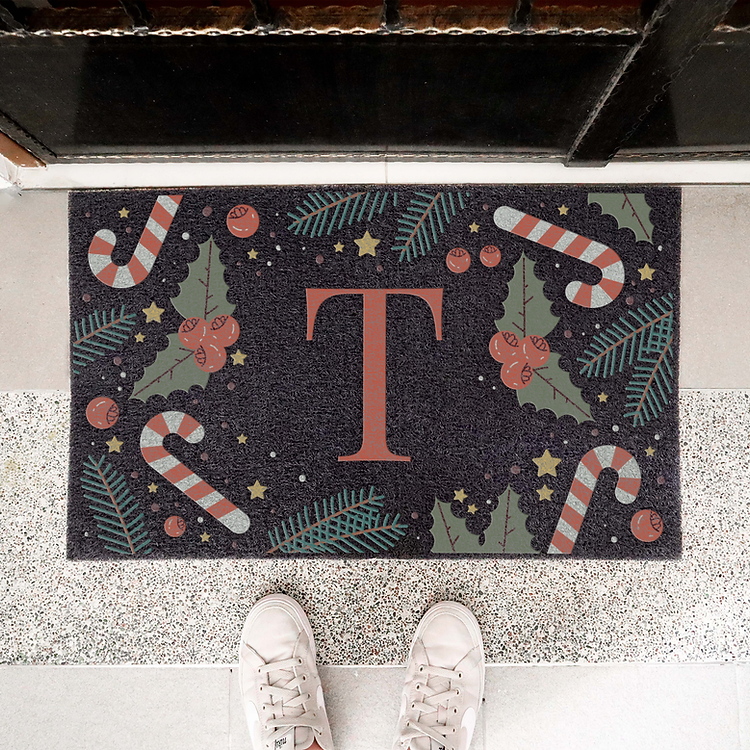 Click here to add to cart.
The first listicle slot is brought to you by Masons Home Decor and has made this writer excited to deck her home with festive decor.
Top image via Masons Home Decor, IKEA, and Marks & Spencer.
If you like what you read, follow us on Facebook, Instagram, Twitter and Telegram to get the latest updates.