I'm admittedly not a mall person, but it's always fun to check out a new place from time to time.
And in Singapore's hot weather, an air-conditioned mall is a fine place to spend an afternoon in.
My colleague and I spent half the day catching up in The Woodleigh Mall, a brand new attraction in Bidadari and conveniently located near Woodleigh station.
The three-storey mall, which just opened in May, was larger than I expected.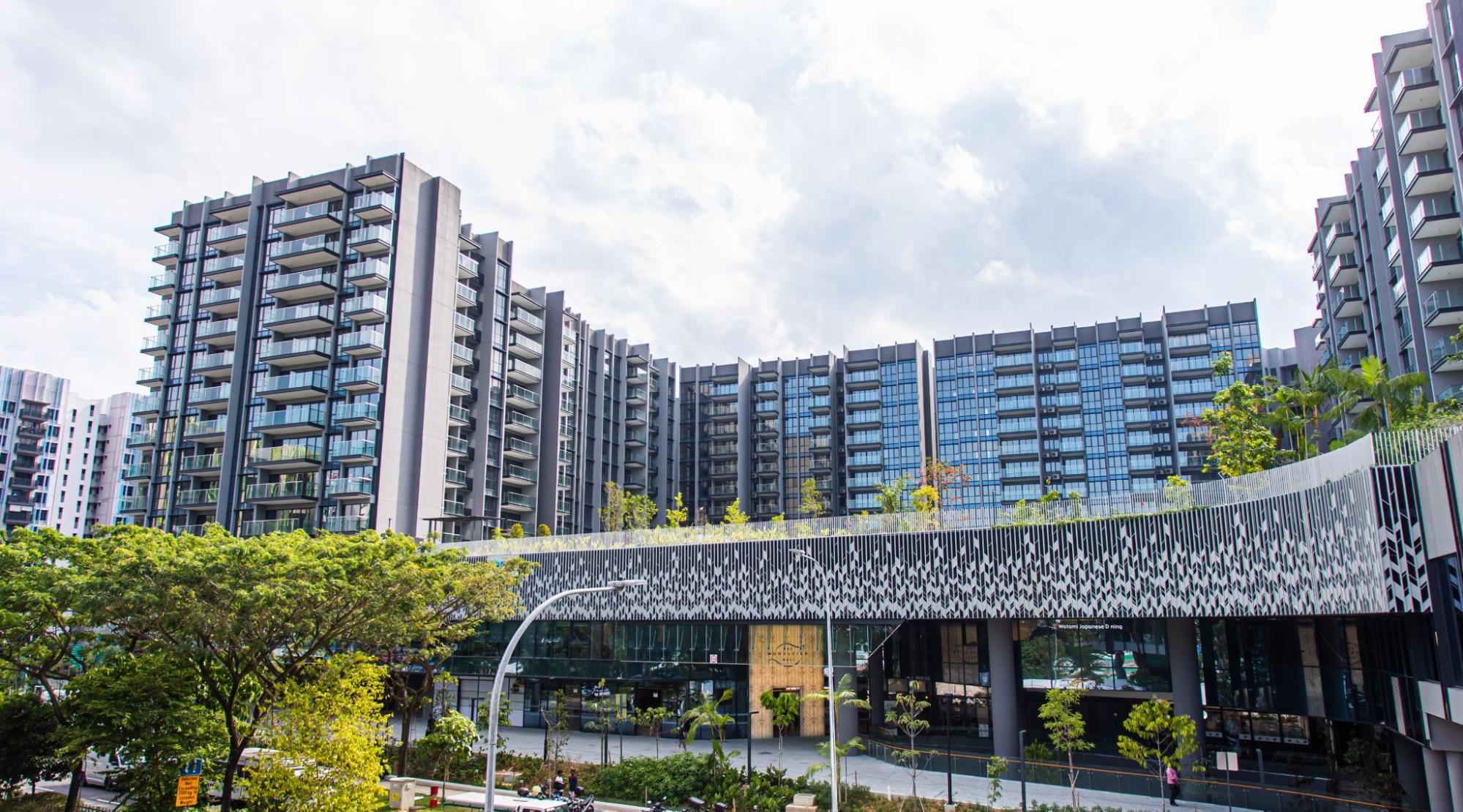 Olla Specialty Coffee
Our first stop at noon was Olla Specialty Coffee, a beloved cafe in Sunset Way in Clementi, founded by Singapore Barista Champion Lee Hee Wei.
This is their first café located in a mall, and it actually was pretty busy on a weekday.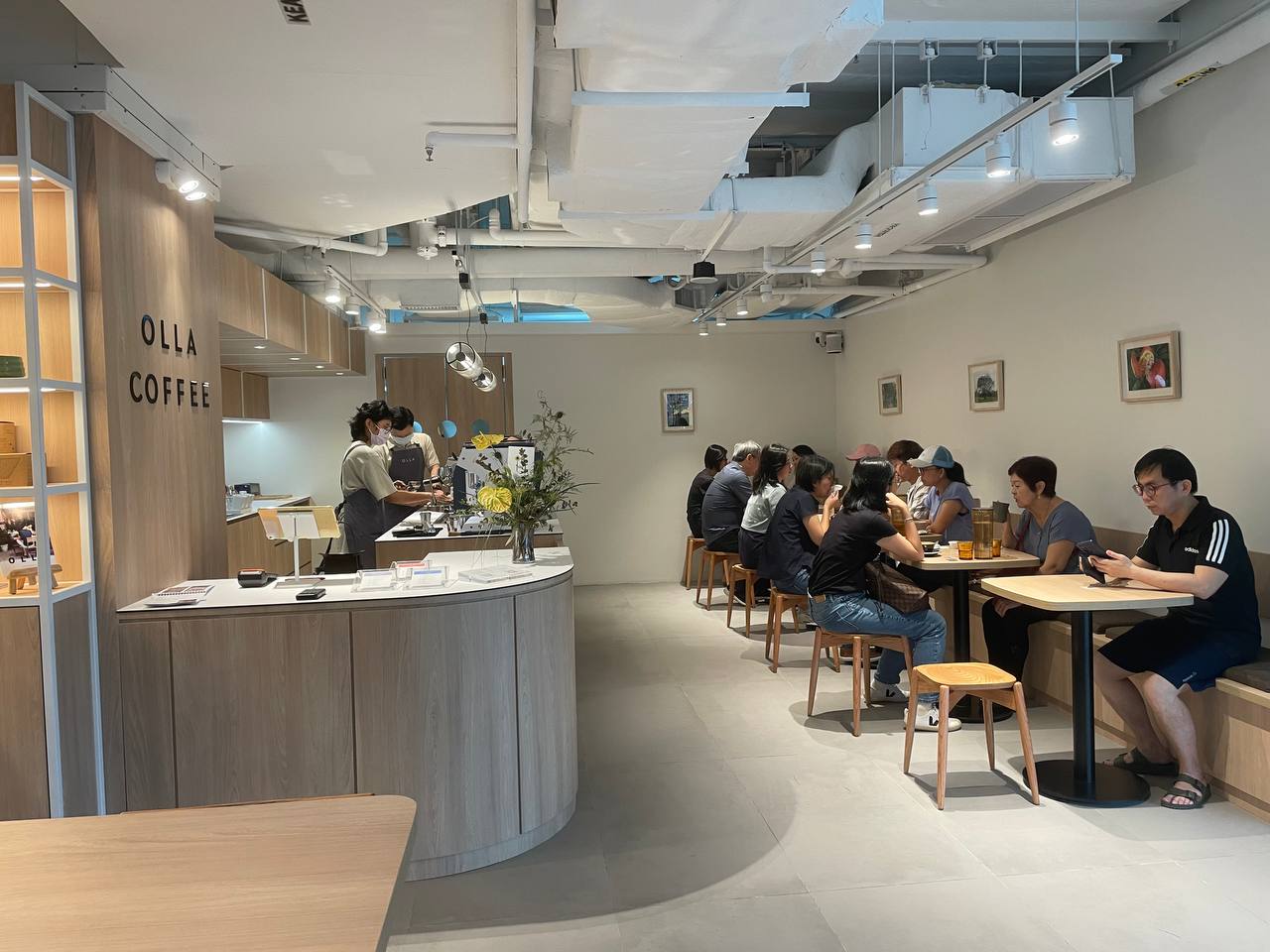 The cosy space has a perfect atmosphere for a relaxed brunch.
They also serve up usual cafe fare like avocado toast and shakshuka, but we chose to stick to a simple caffeine boost before lunch.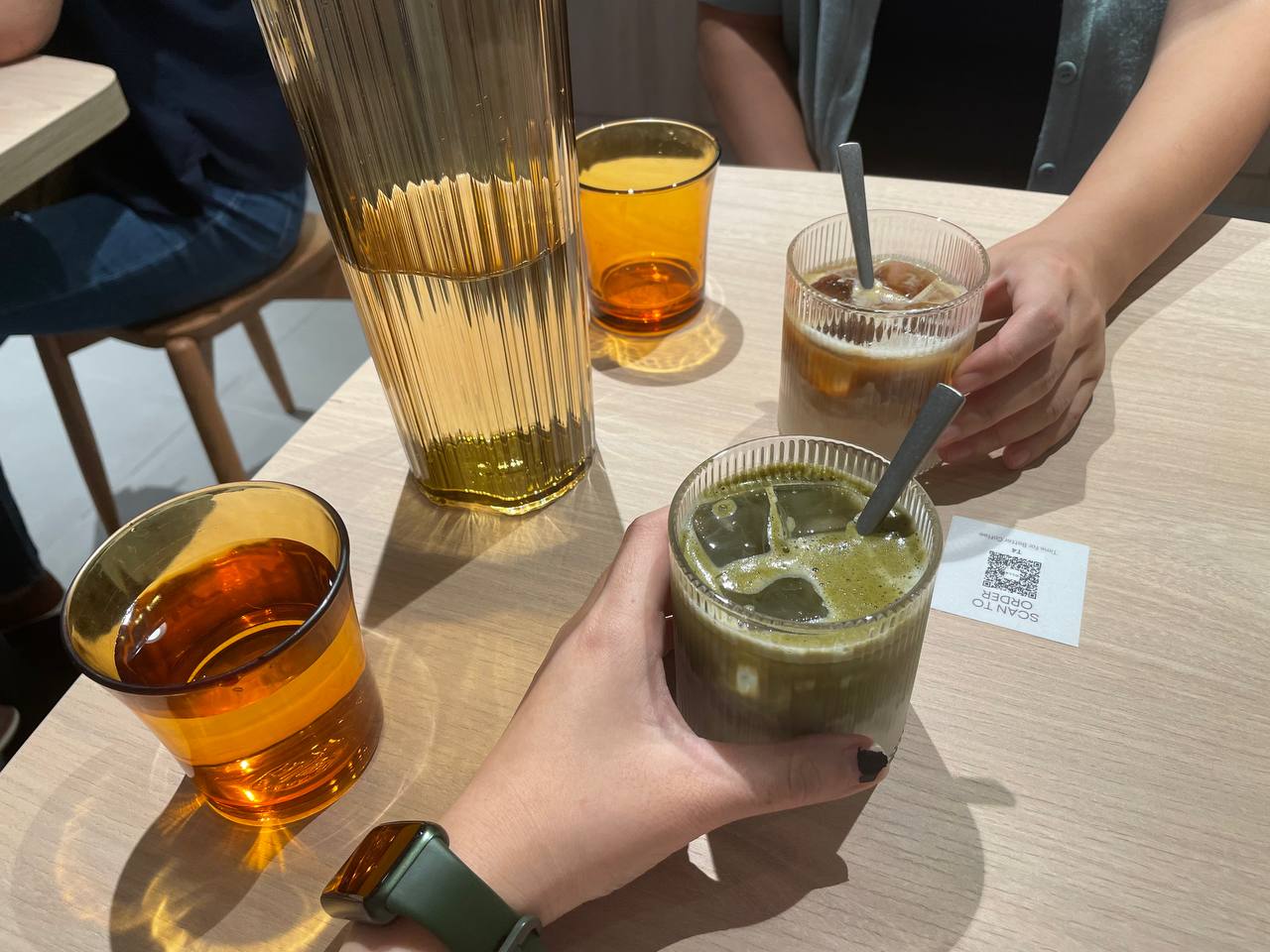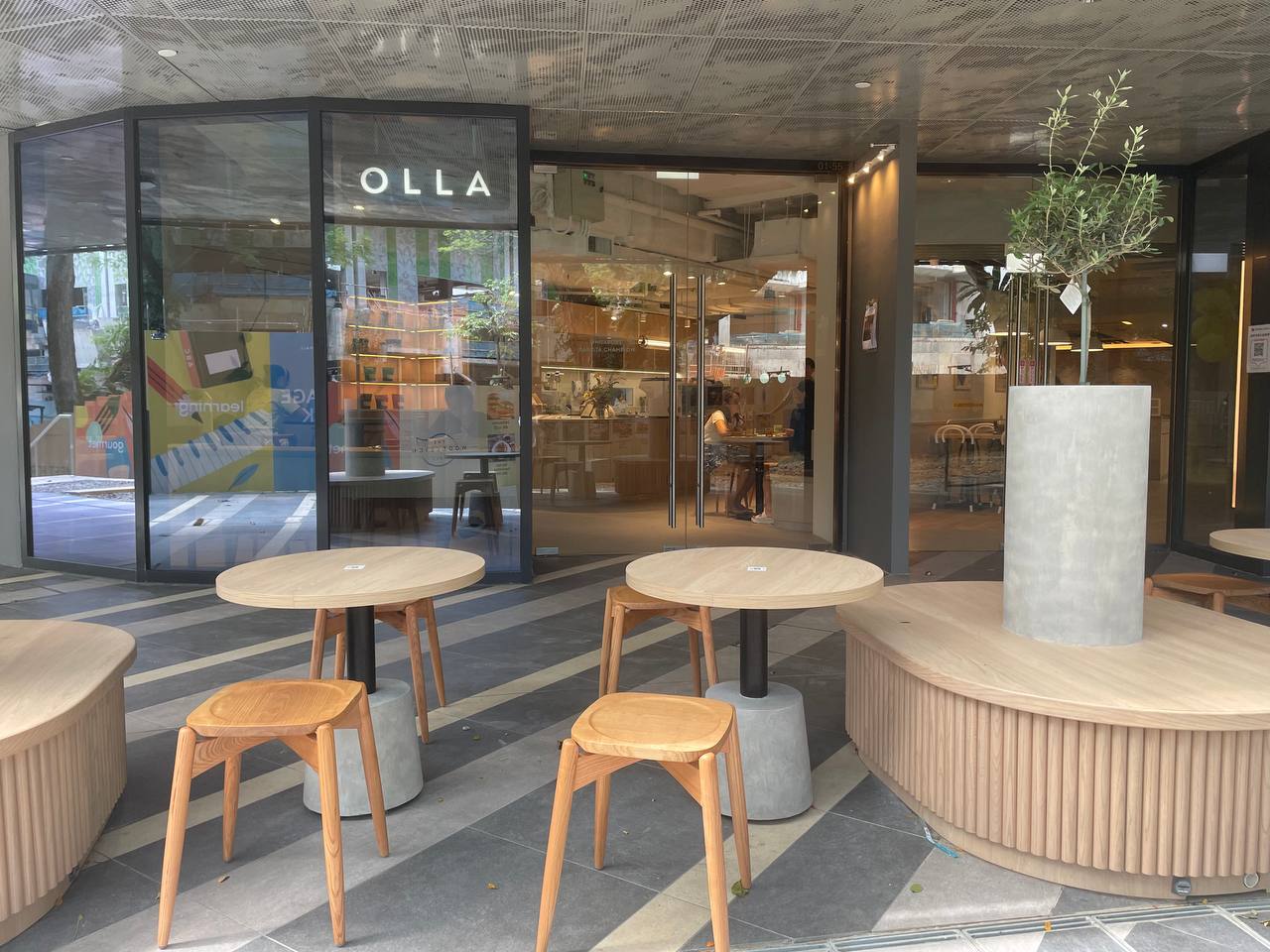 VeganBurg
For lunch, we opted to dig into VeganBurg, the world's first 100 per cent plant-based burger joint. 
Located at a prominent spot at the mall's front entrance, the restaurant is hard to miss.
Like Olla Specialty Coffee, this is VeganBurg's first outlet in a mall aside from their flagship store in Jalan Eunos.
I was surprised to learn that the homegrown brand has another outlet – all the way across the globe in San Francisco.
If you haven't travelled to the east (or the United States) to try their fully vegan menu, here's your chance to do so in Singapore.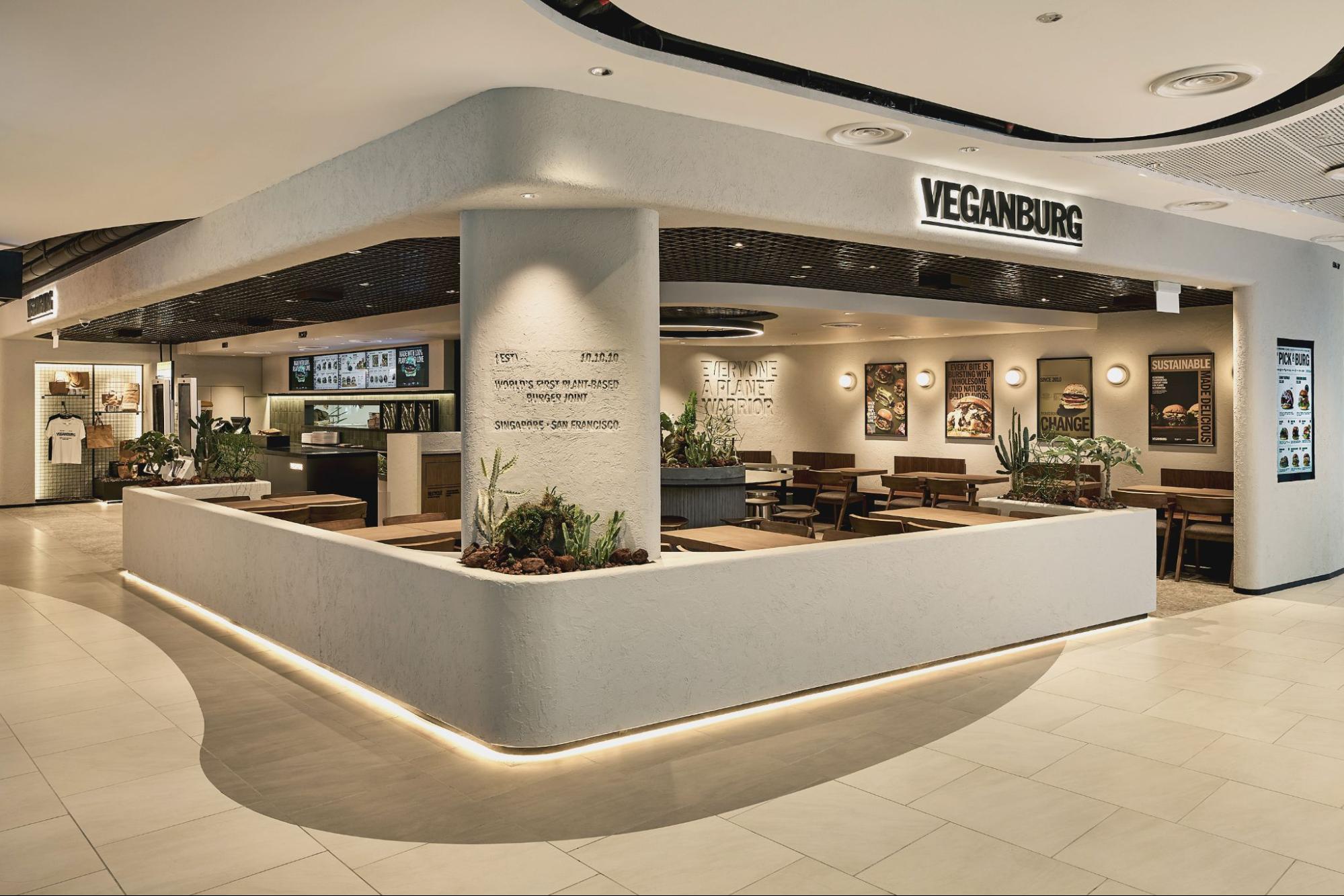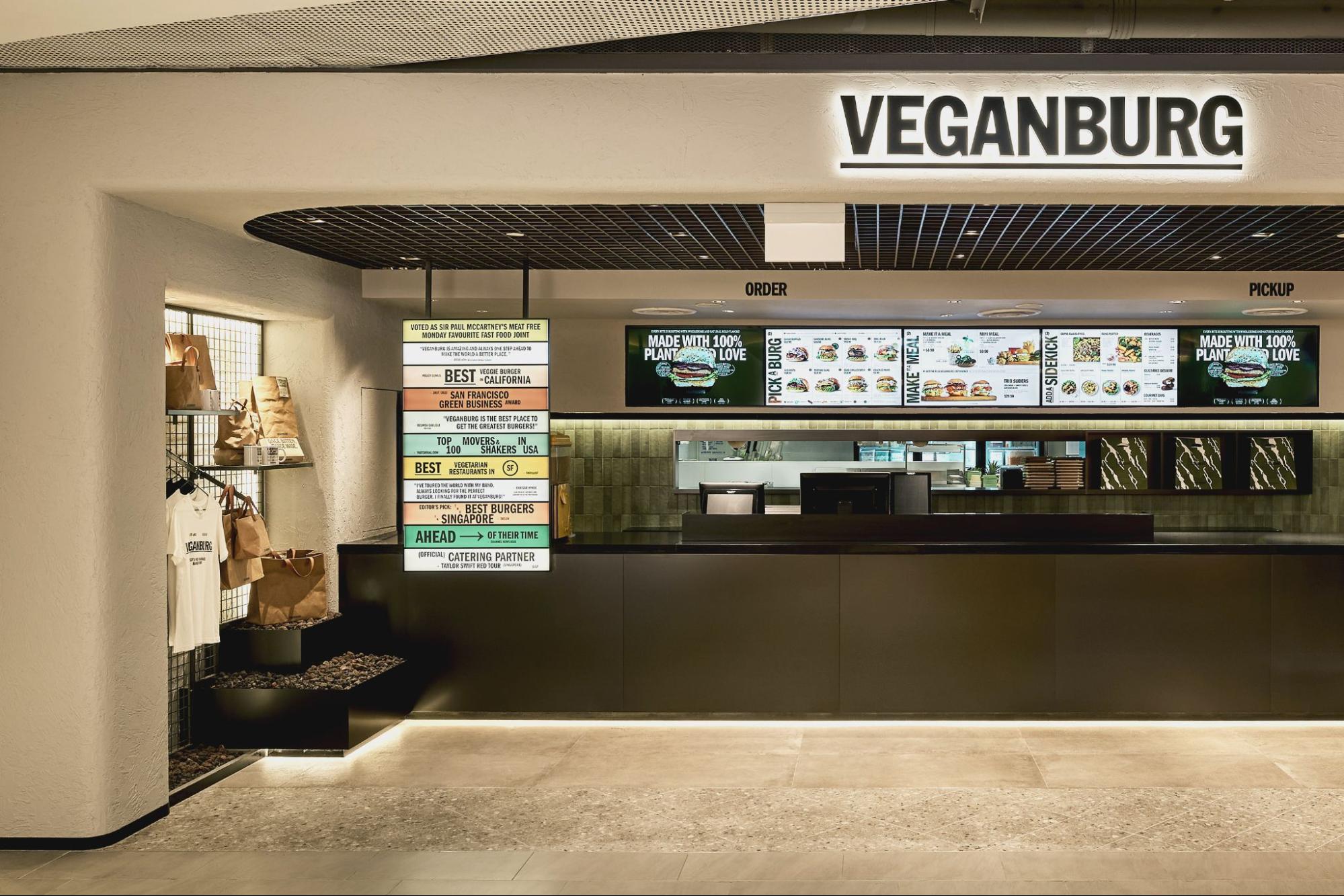 We tried the Trio Sliders and Varne Asadas Fries, and I highly recommend the award-winning Chilli Krab burger.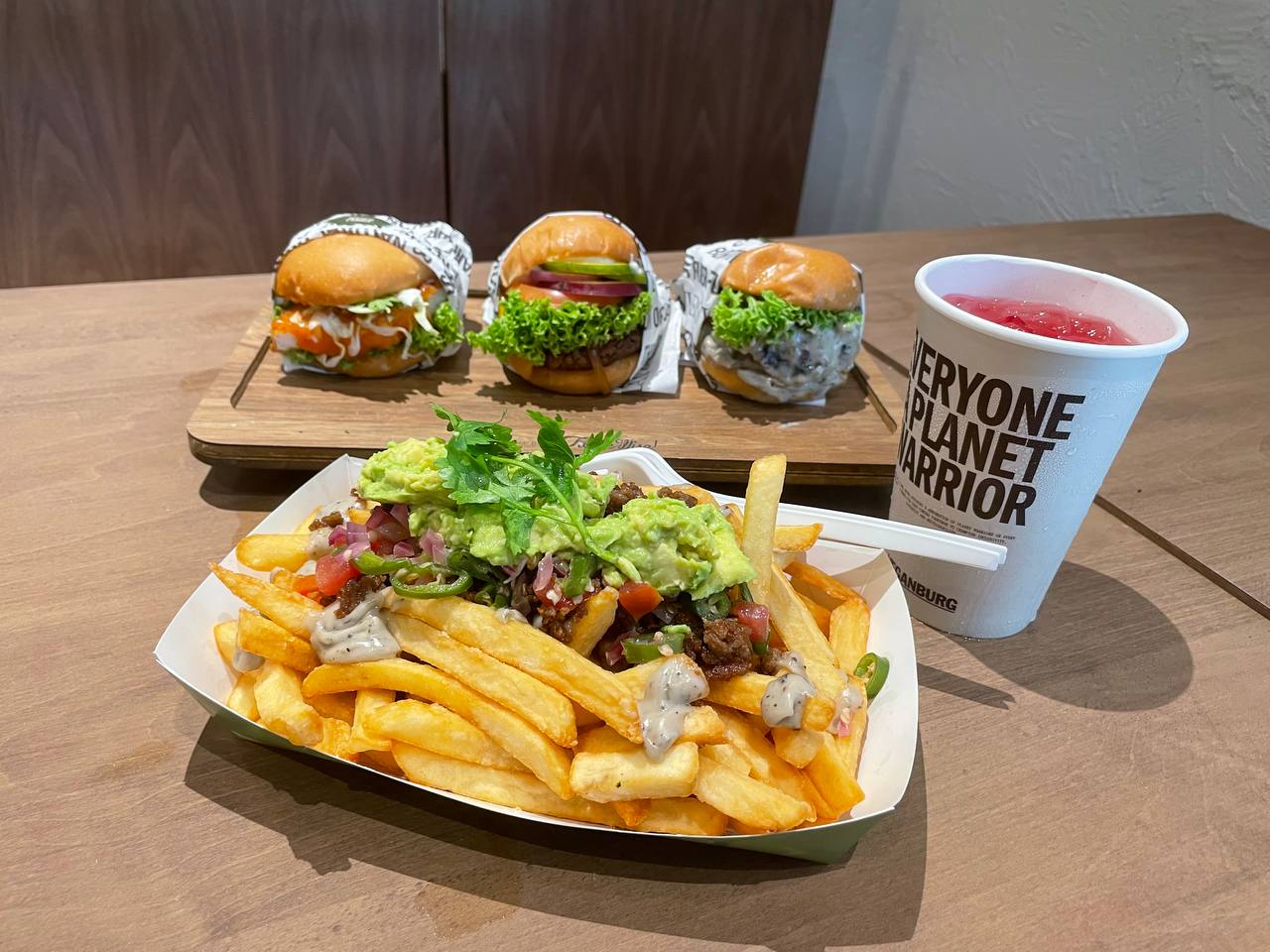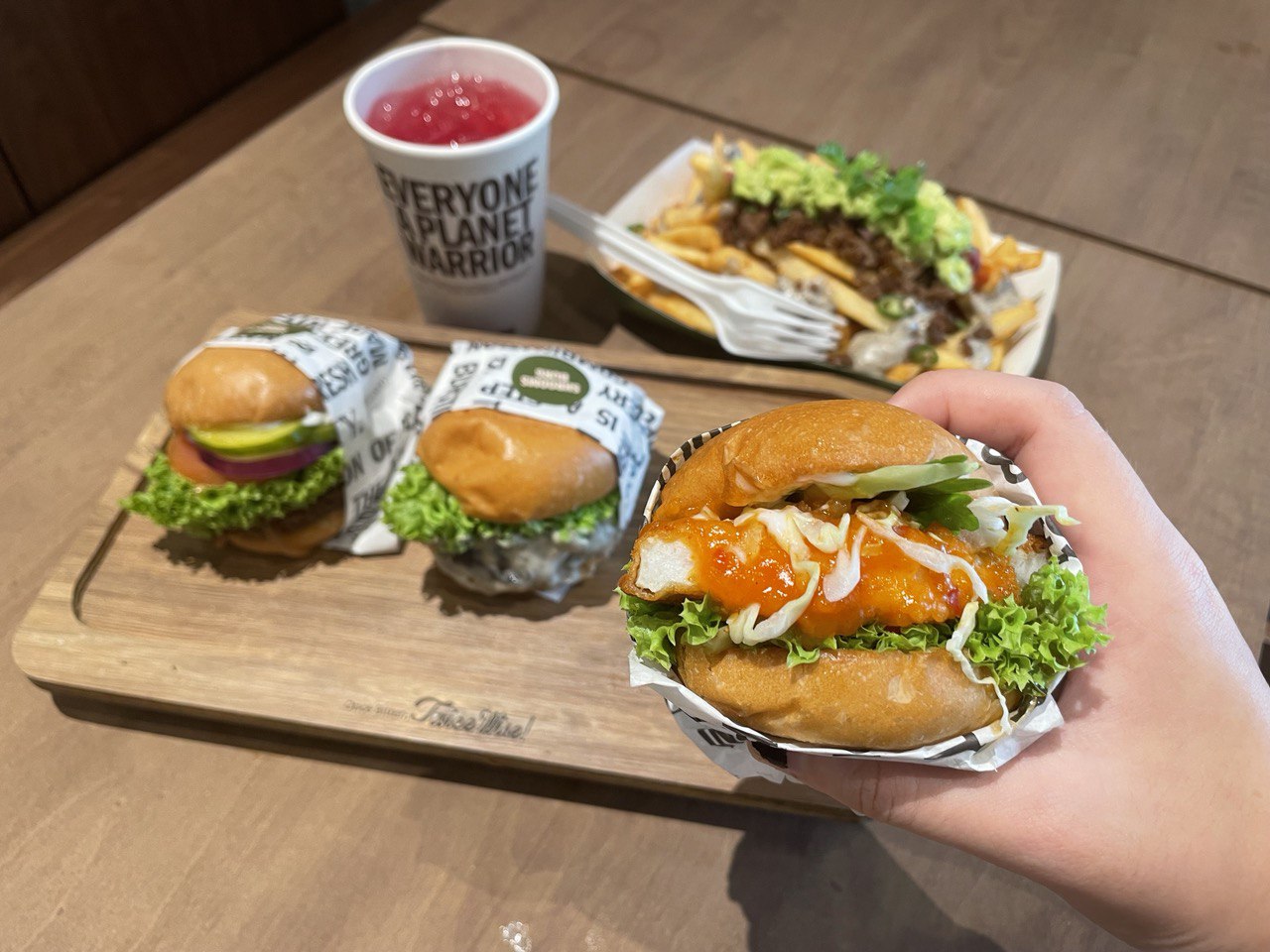 Enrichment centres for families
After a filling lunch, we took a walk around the mall to check out its non-F&B offerings (and to boost digestion).
The mall felt very family and kids-centric, owing to a notable number of enrichment schools and tuition centres like Julia Gabriel Centre and The Learning Lab.
I can imagine parents dropping off their children at these centres, and taking the time to grab a bite or run some errands around the mall.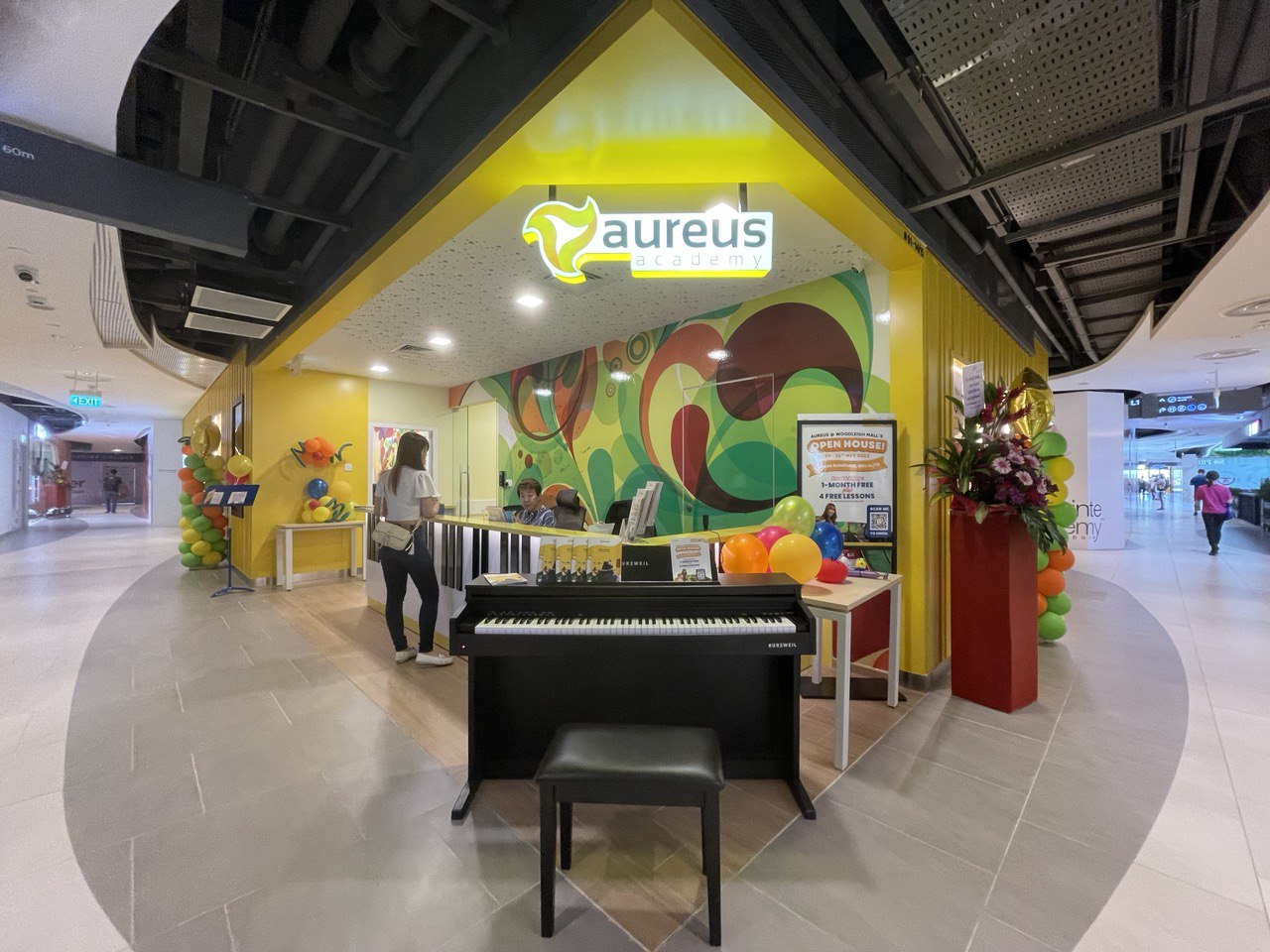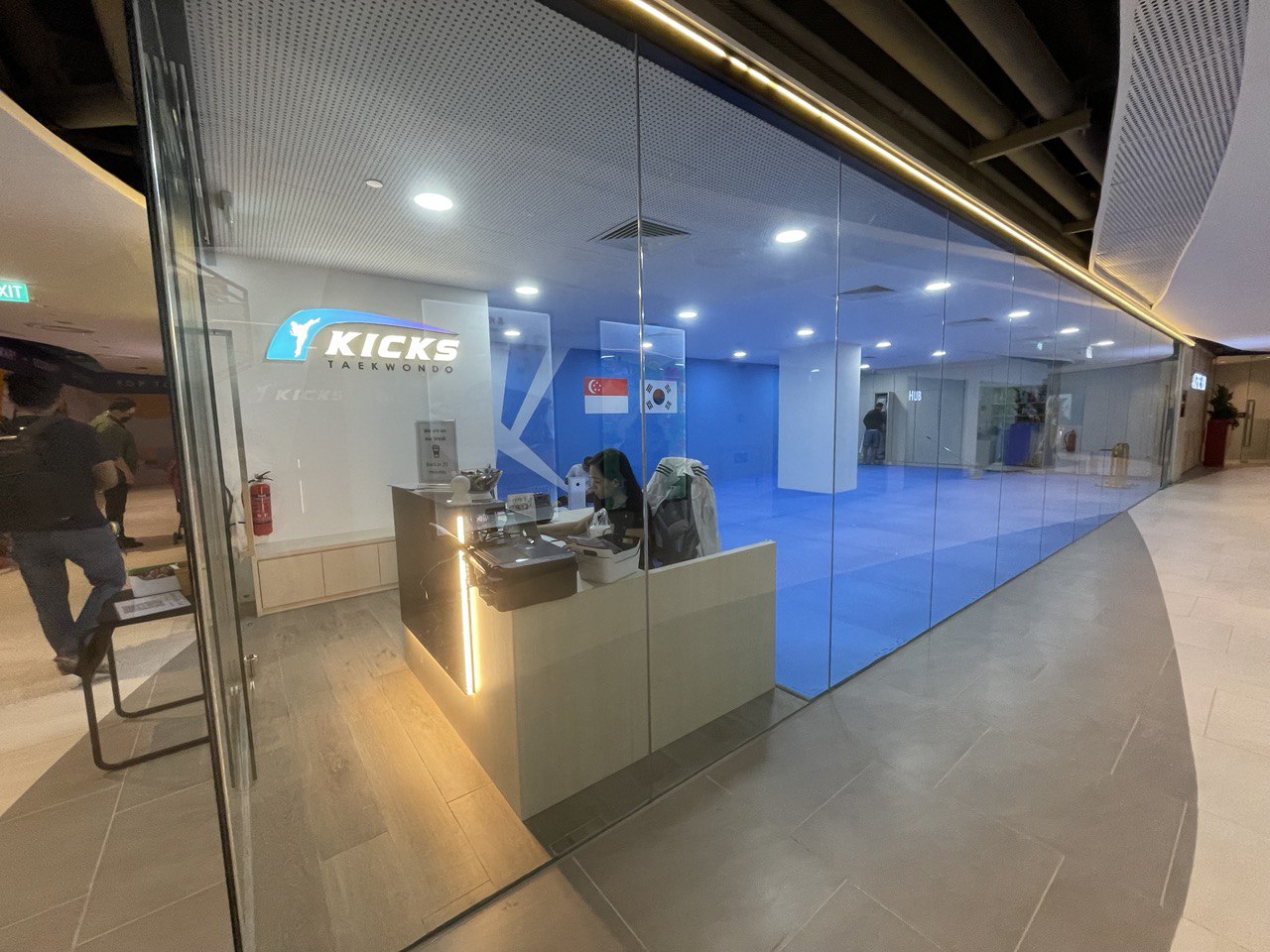 The mall also has its fair share of holistic wellness and healthcare services such as Parkway MediCentre, Eu Yan Sang Premier TCM Centre, Chiropractic Singapore and City Osteopathy & Physiotherapy – all of which are located on the second floor.
There's also The Green Party on the first floor, and Kiztopia Club, located on the outside of the mall.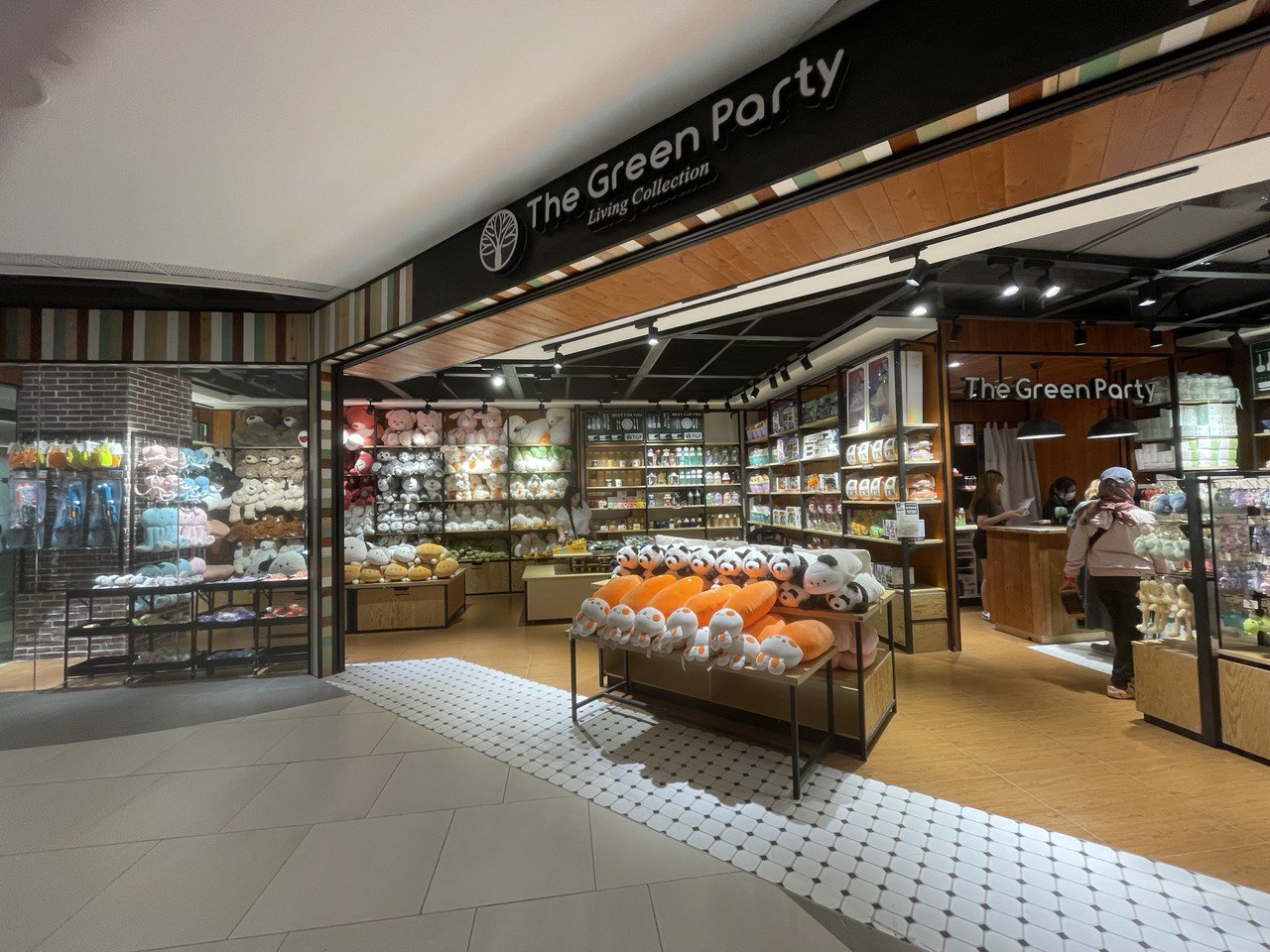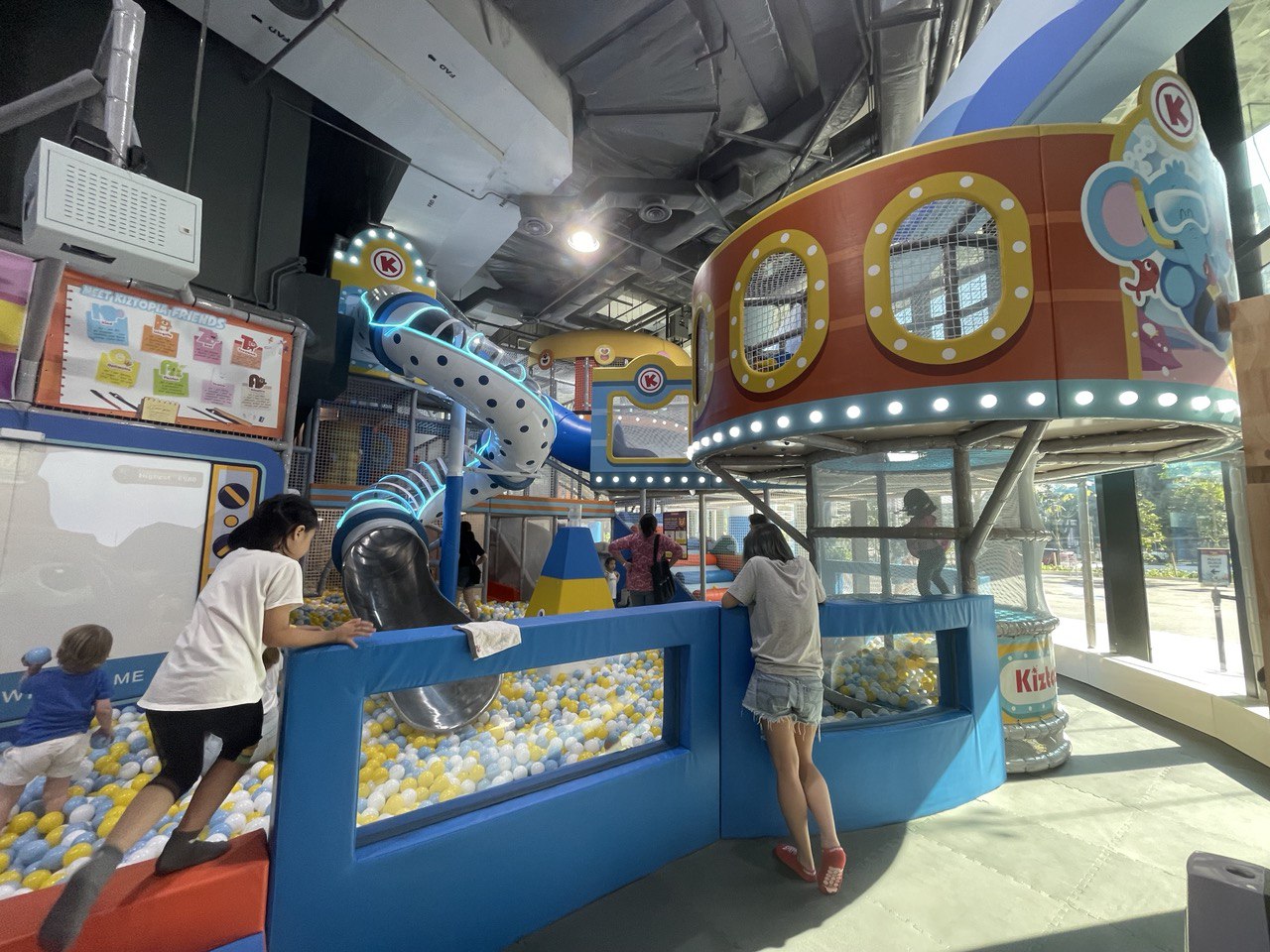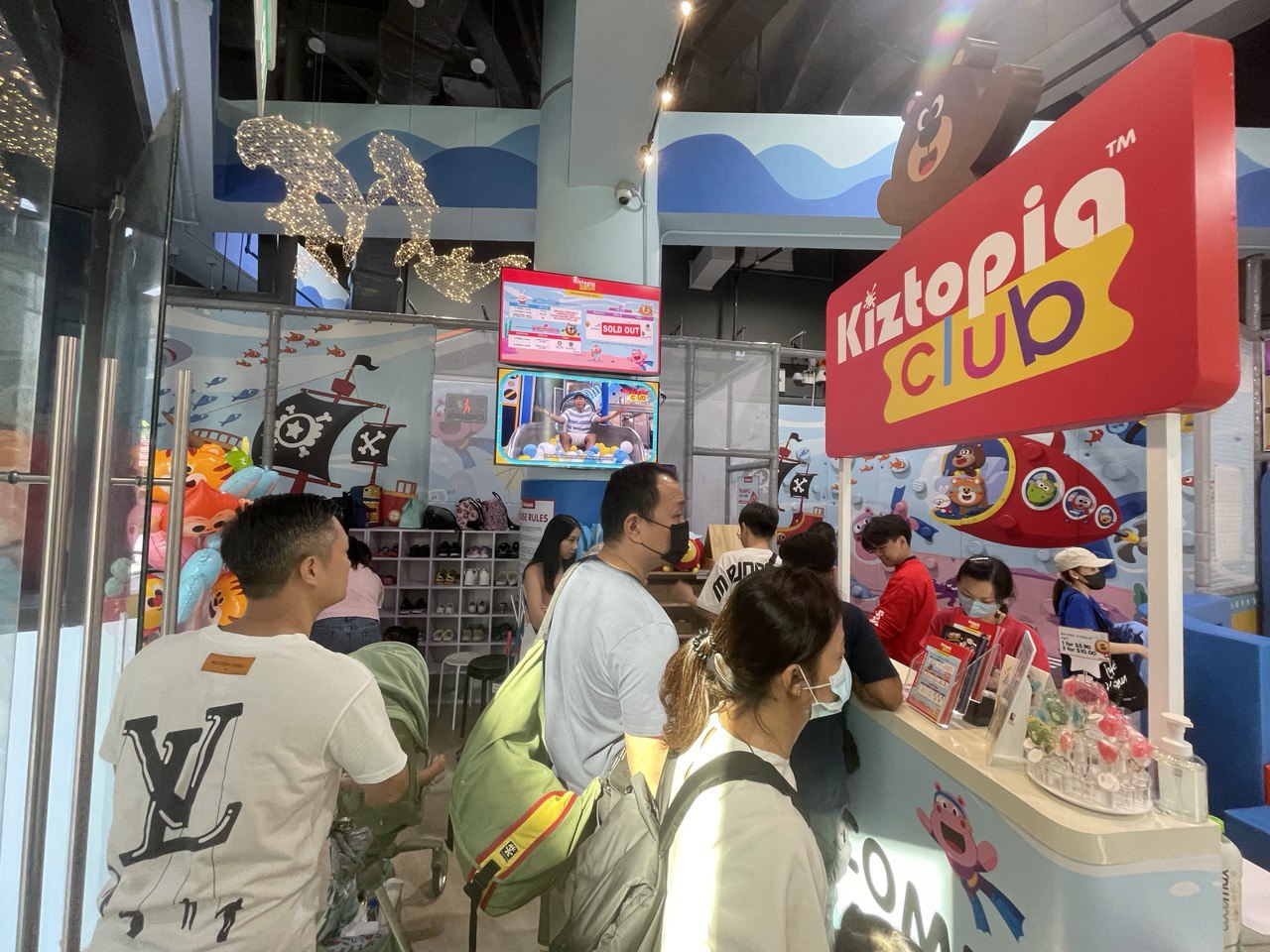 Photo by Kow Zi Shan
Brewerkz 
We then made our way to local brewery Brewerkz, which is located on a link bridge that will eventually connect to Bidadari Park.
After some back and forth about which beer to try, we eventually settled on ordering two sets of samplers, and some bar bites to go along with it.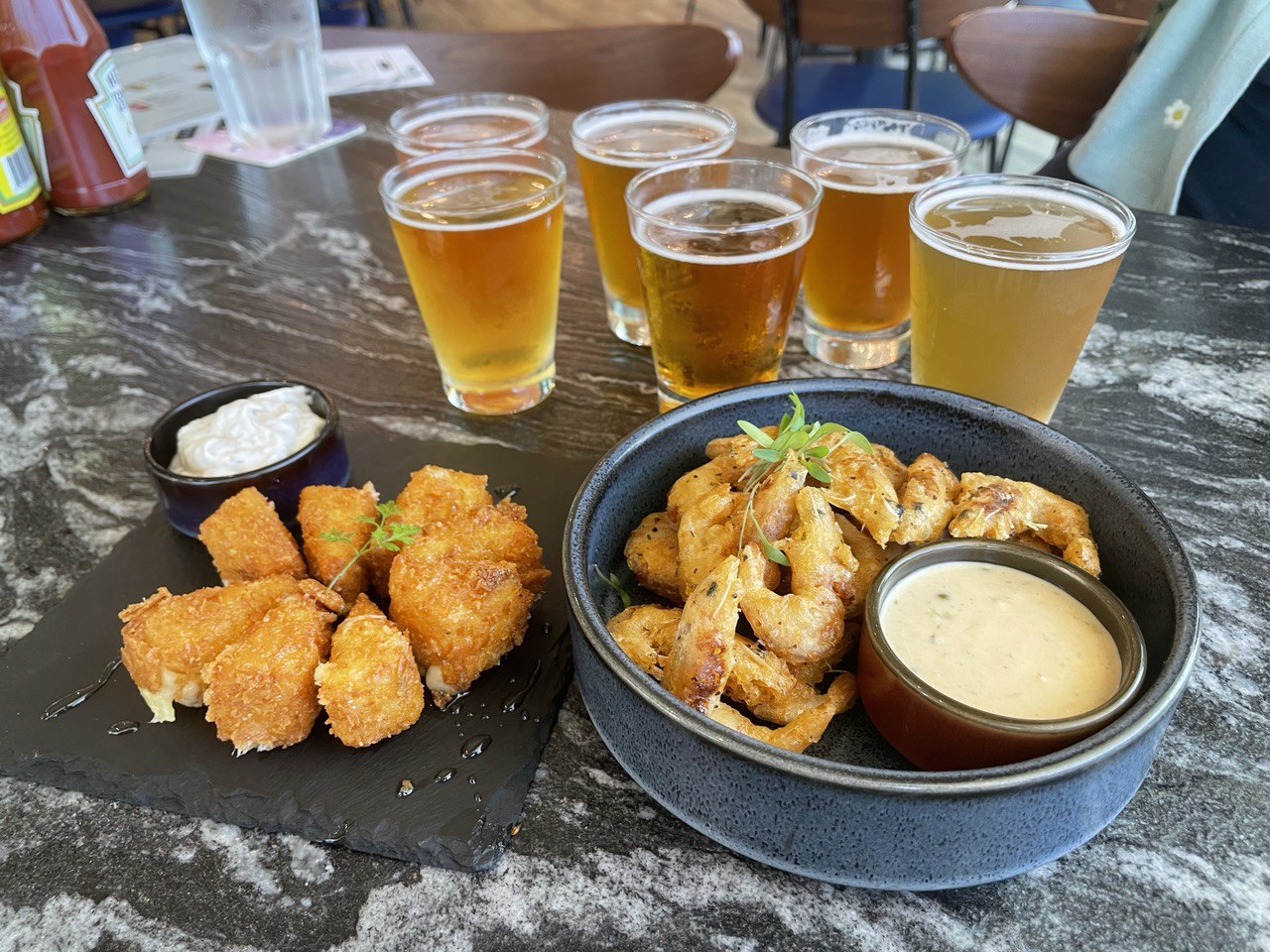 The highlight of our time there though, was definitely its chill and charming ambience.
The floor to ceiling windows really brightened up the space, making it conducive for gatherings, or getting work done.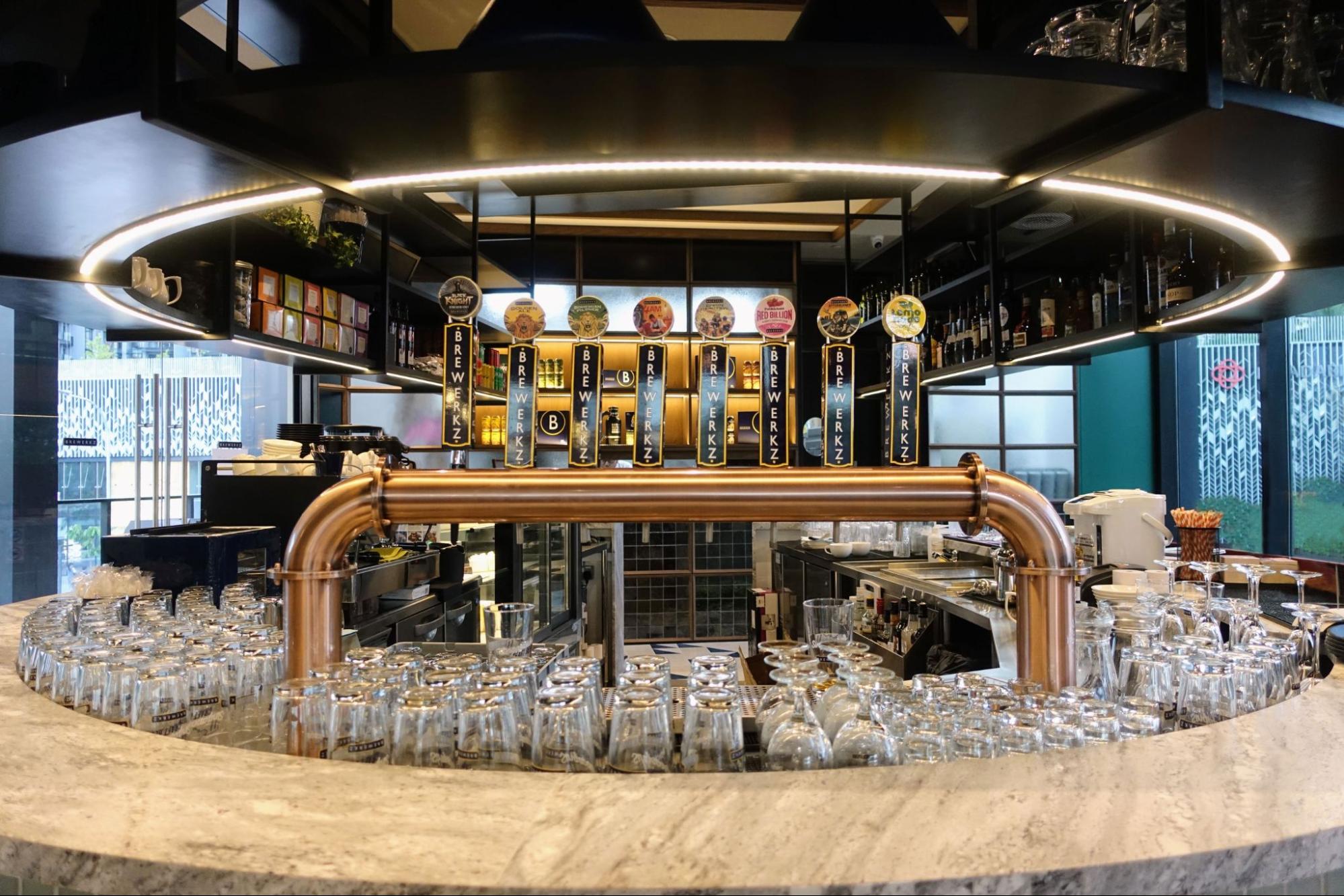 Though, next time, I might choose to sit outside – the alfresco seats are arguably more scenic, as they overlook what will soon be the Alkaff Lake.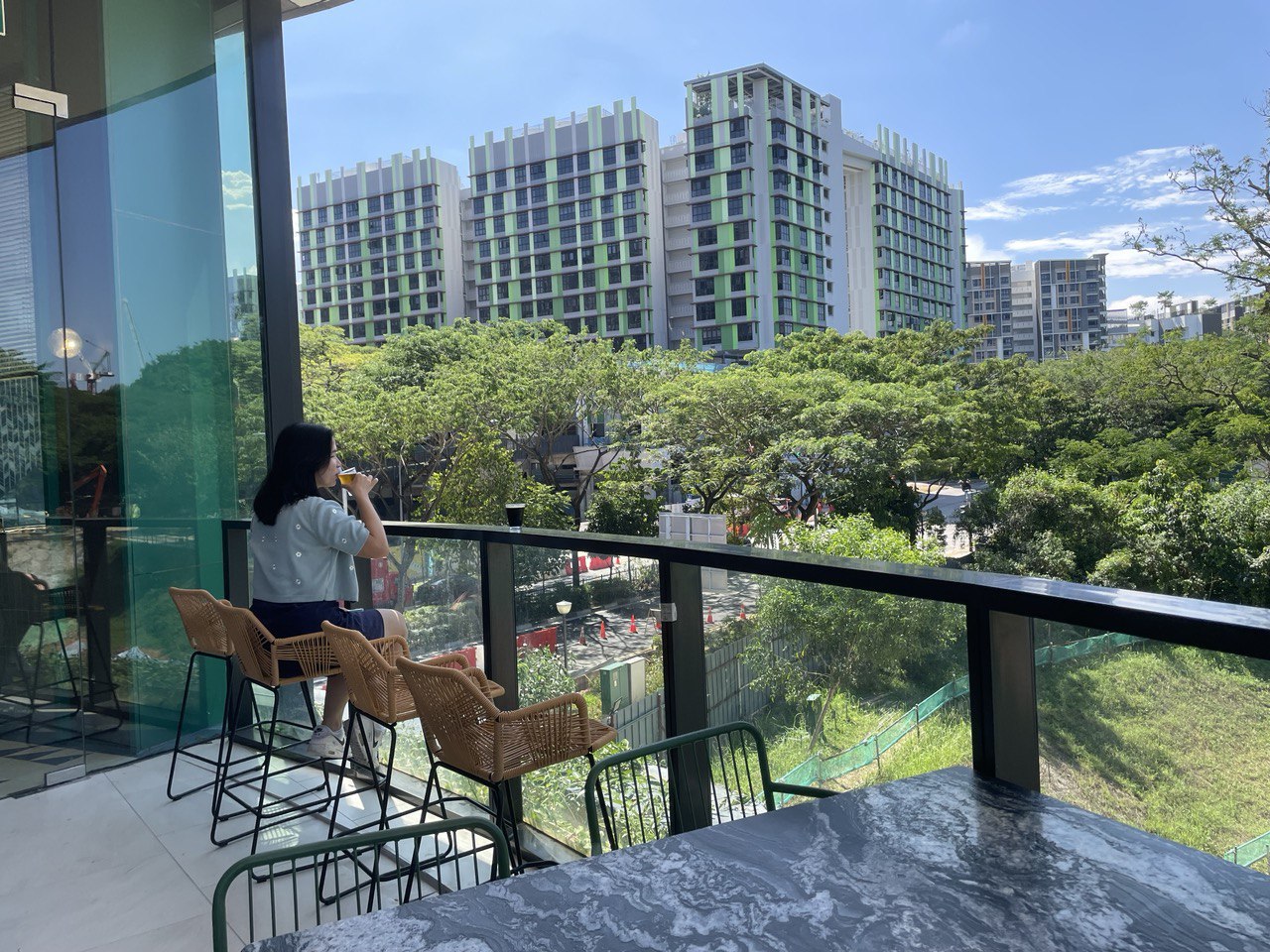 Food galore in the basement
Don't agree with our lunch and tea choices? The mall has a lot more to offer if these restaurants aren't what you're looking for.
The mall's food hall on the basement floor, fEAsT@Woodleigh, has a whole plethora of options perfect for takeaway.
It is easily accessible via Woodleigh MRT station (Exit E) or from the pick-up/drop-off point at the Basement 2 carpark.
The stores here include Hong Kong Egglet, I Love Taimei, Mr Bean, Maki-San, Project Açaí, Mr Coconut and San.wich.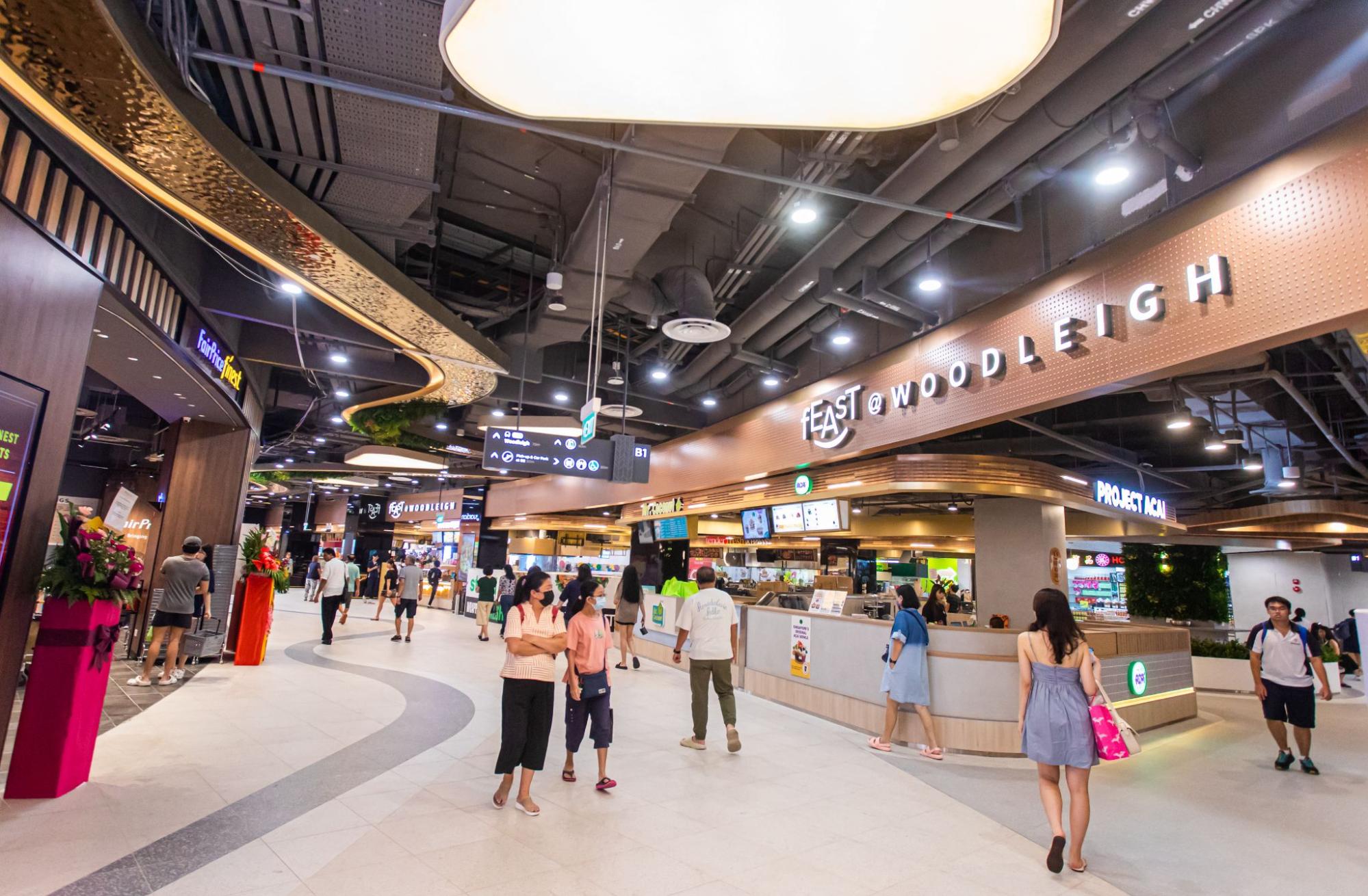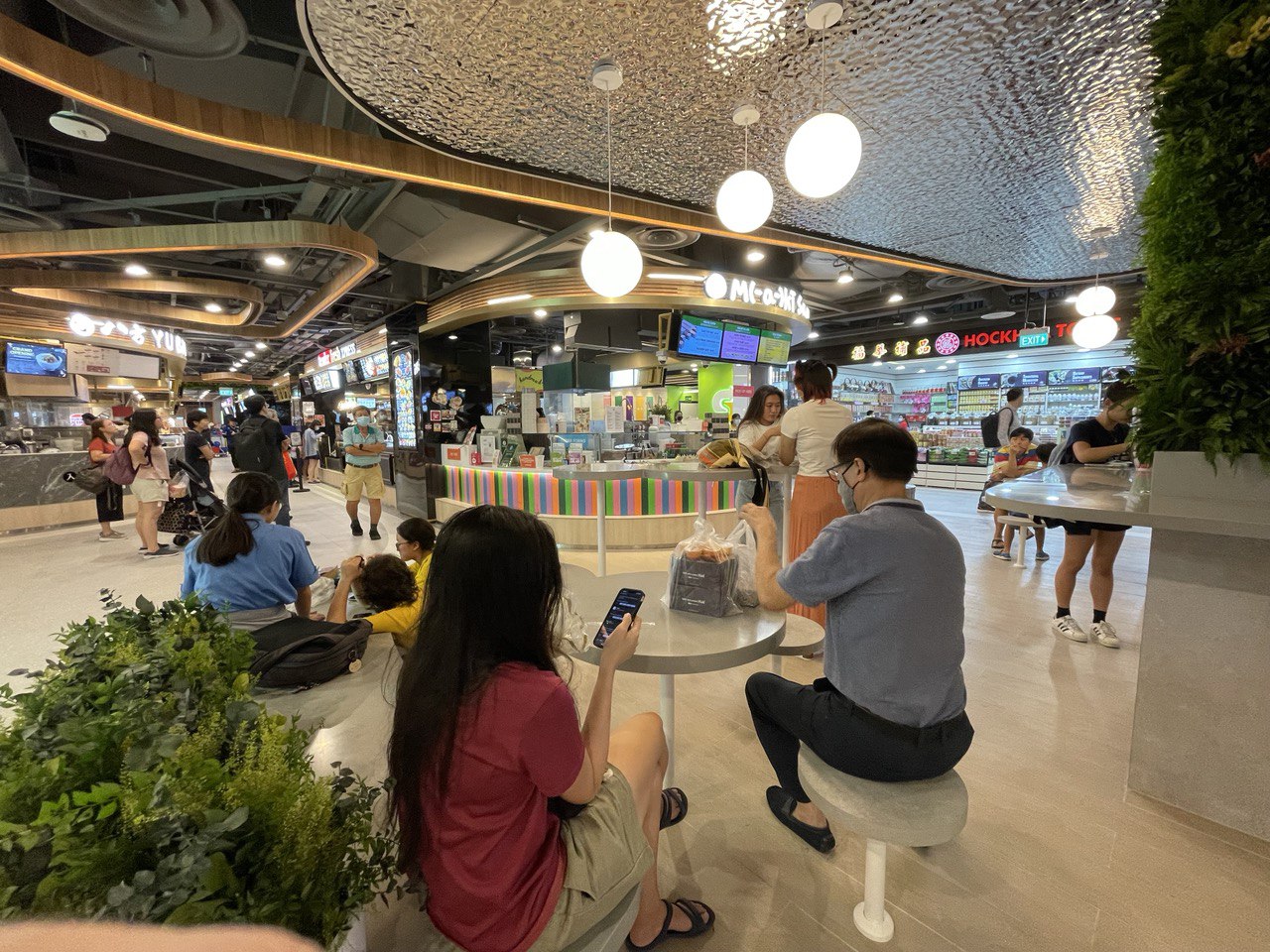 Walk a little further down and you'll find Food Republic, the first of which to serve meal options for children.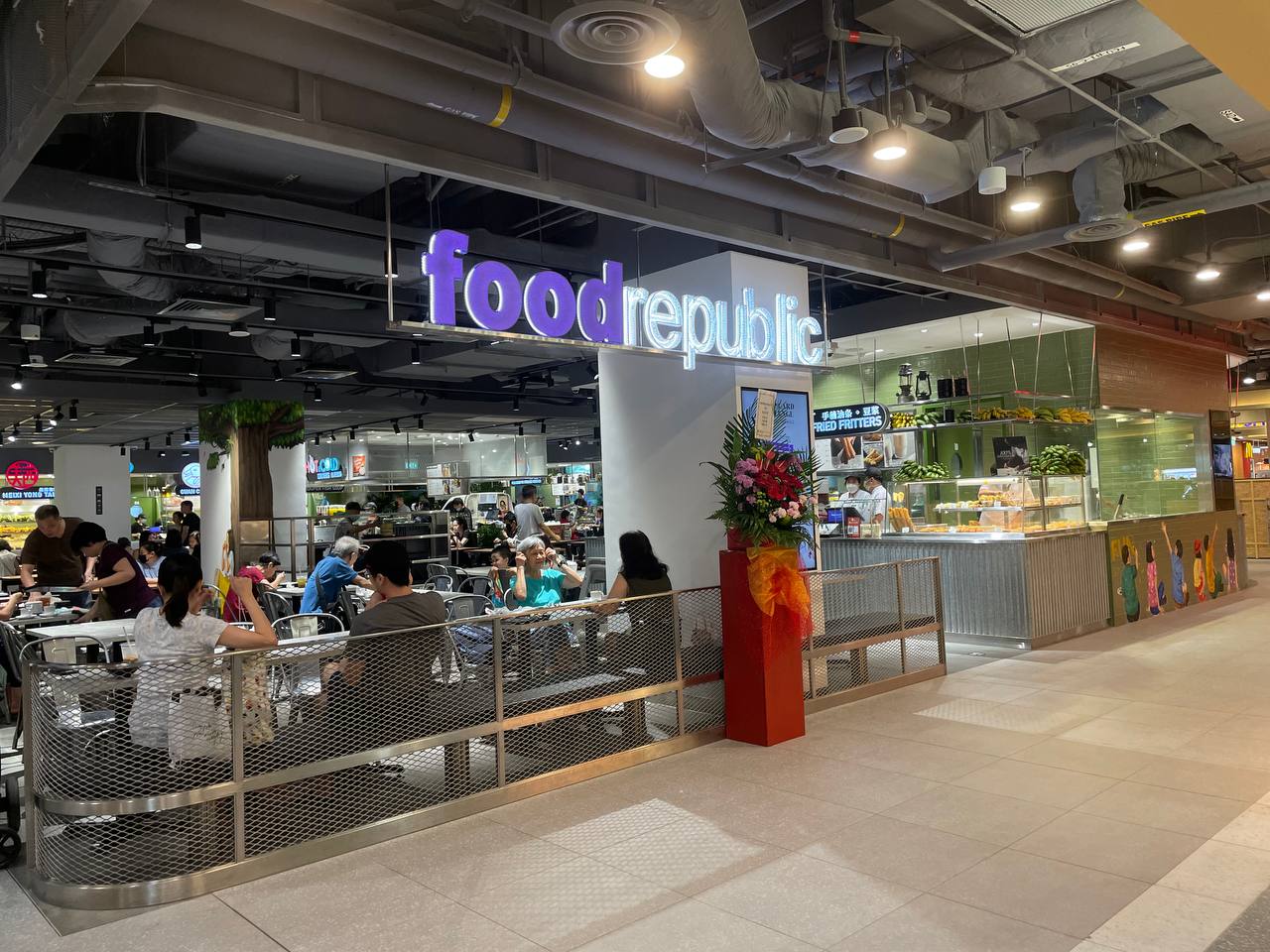 There's also a walkway leading to the upcoming Alkaff Lake – with restaurants like Poulet.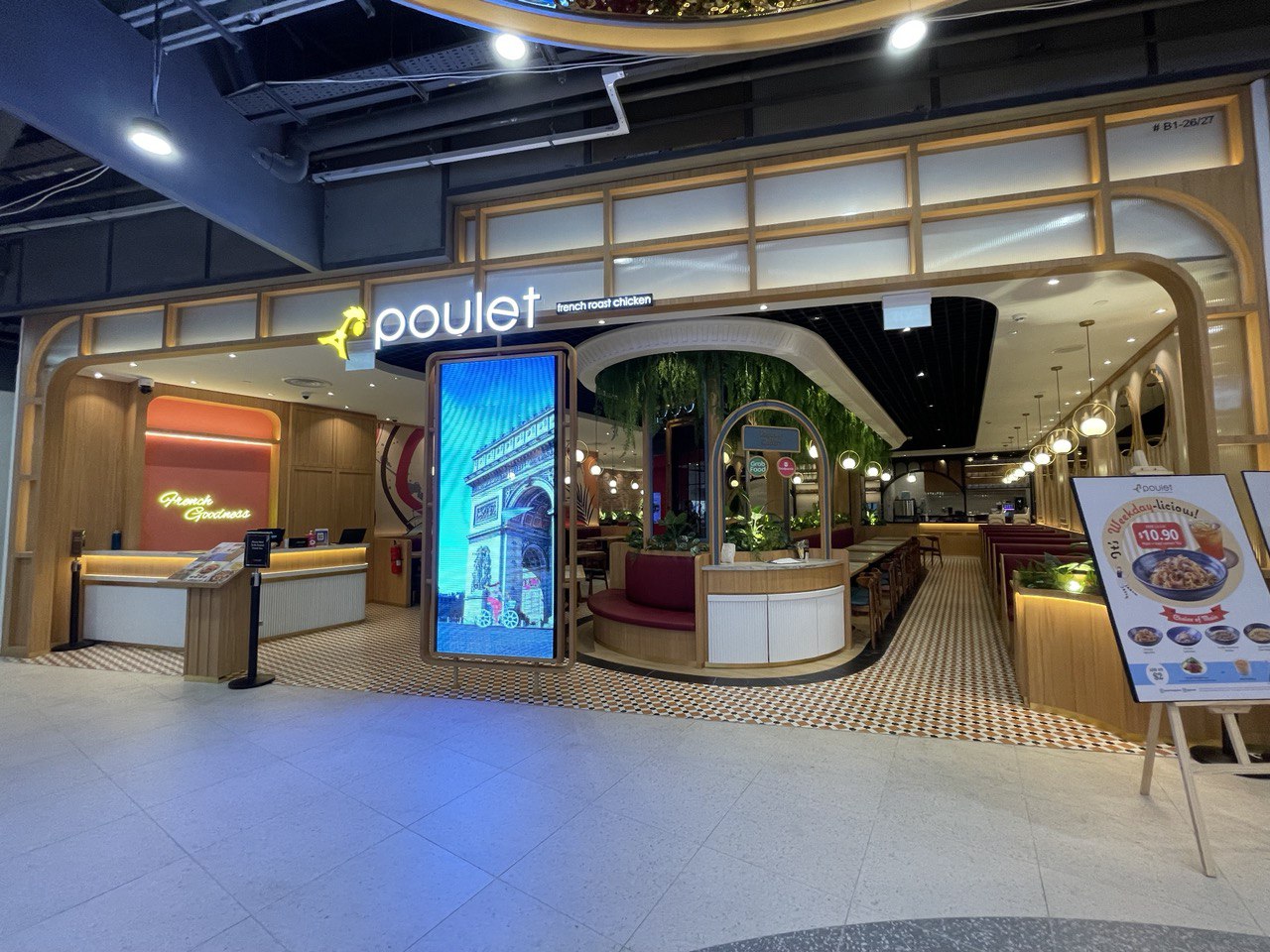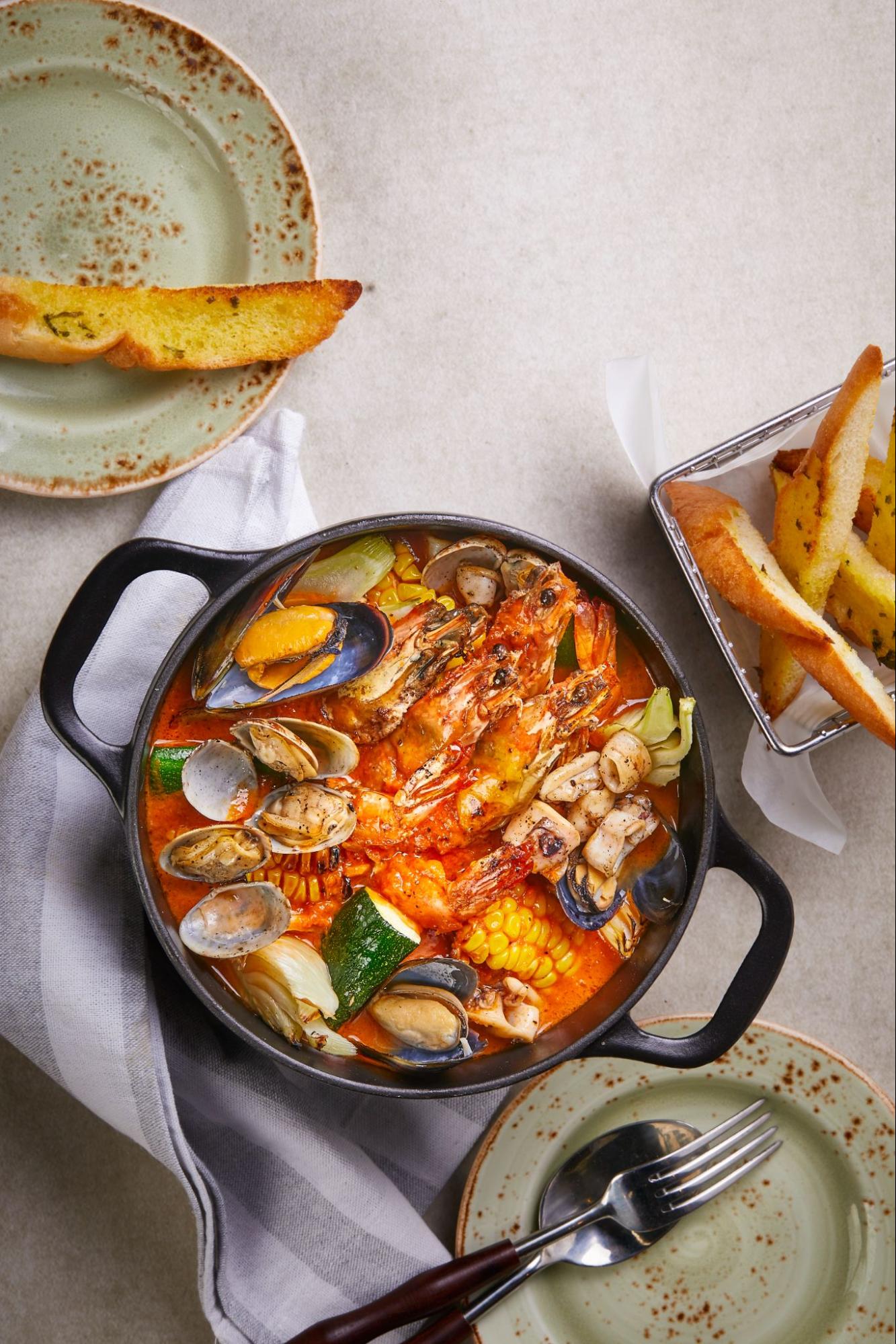 As you can probably tell, mall-goers are spoiled for choice when it comes to food.
From now until Oct. 8, you can also get a S$5 F&B voucher with S$60 spend at participating F&B outlets. Terms and conditions here.
After one last stroll around the building, it was time to bid adieu to the mall and my colleague.
It was almost time for dinner and somehow I think all that walking and talking made me a little hungry again.
Truly an afternoon well spent.
This sponsored article by The Woodleigh Mall made this writer wish her nearest mall was this happening.
All images by Kow Zi Shan and The Woodleigh Mall
If you like what you read, follow us on Facebook, Instagram, Twitter and Telegram to get the latest updates.