Last year, the National Climate Change Secretariat (NCCS) released the results of its REACH public consultation on Singapore's raised net-zero goals.
One piece of feedback received from members of the public was that emissions reporting by businesses should be encouraged.
The public also suggested that the government can consider making reporting requirements for businesses mandatory through legislation.
The thing is, measuring emissions is anything but straightforward.
Companies not only have to collect and collate emissions data from their own company, they also have to do so for the partners they work with.
The larger a company's operations, the more data they have to sieve through and make sense of.
Thankfully, Microsoft, a technology company we are all familiar with, is here to help businesses keep track of and act on their emissions as they embark on their sustainability journeys.
Here's how.
Microsoft Cloud for Sustainability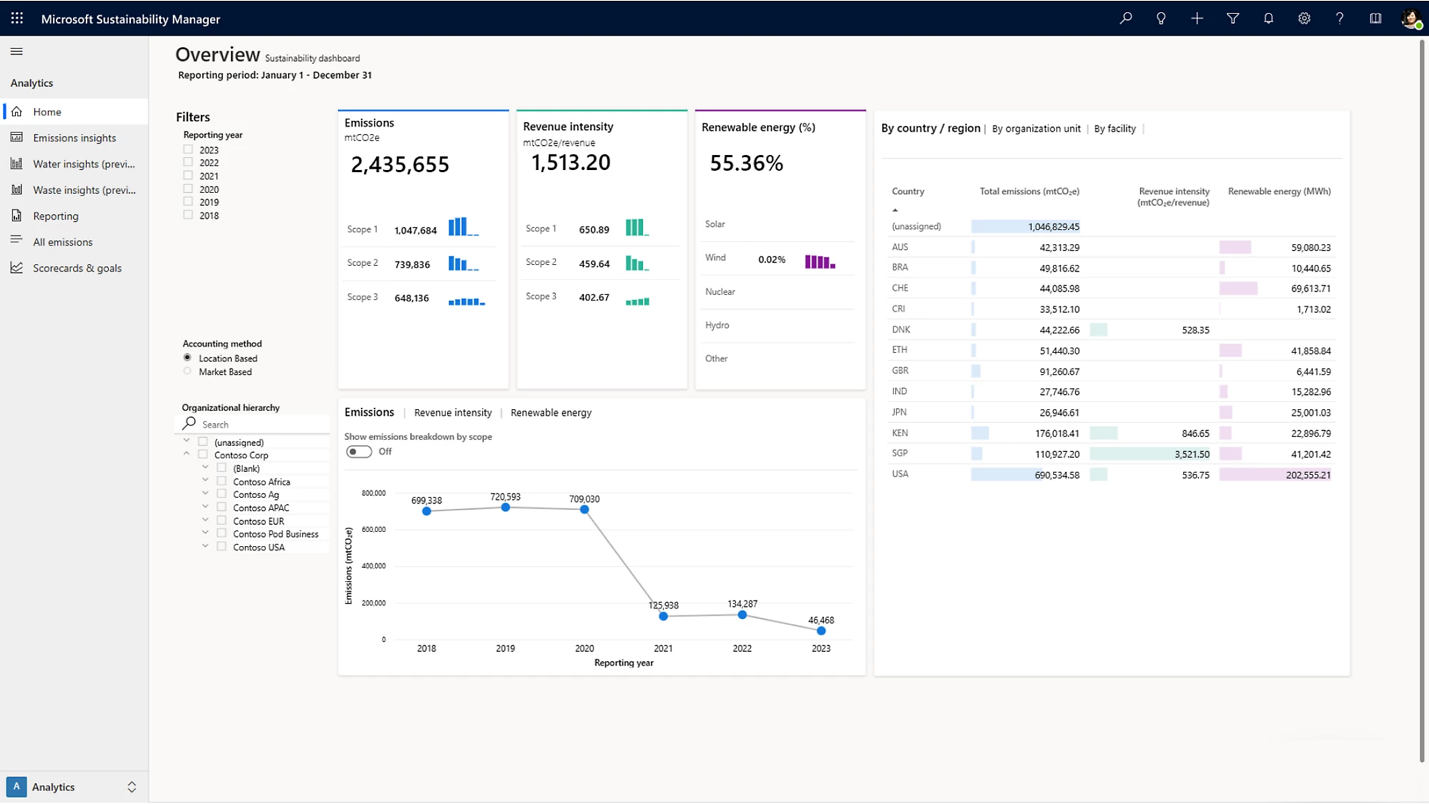 Microsoft Cloud for Sustainability is a portfolio of solutions which enables organisations to manage their environmental footprint, and help them meet their sustainability goals.
With access to a suite of tools under the Microsoft Cloud for Sustainability programme, customers can collect and collate emissions data more efficiently.
For example, with the Microsoft Sustainability Manager, managers will be able to generate visualisations of emissions data from across the business, so long as data is accurately entered into the application.
The automation of data integration, calculations and reporting helps managers see trends and patterns from the data and track emissions accurately and easily.
This can help businesses set or refine their sustainability goals more effectively.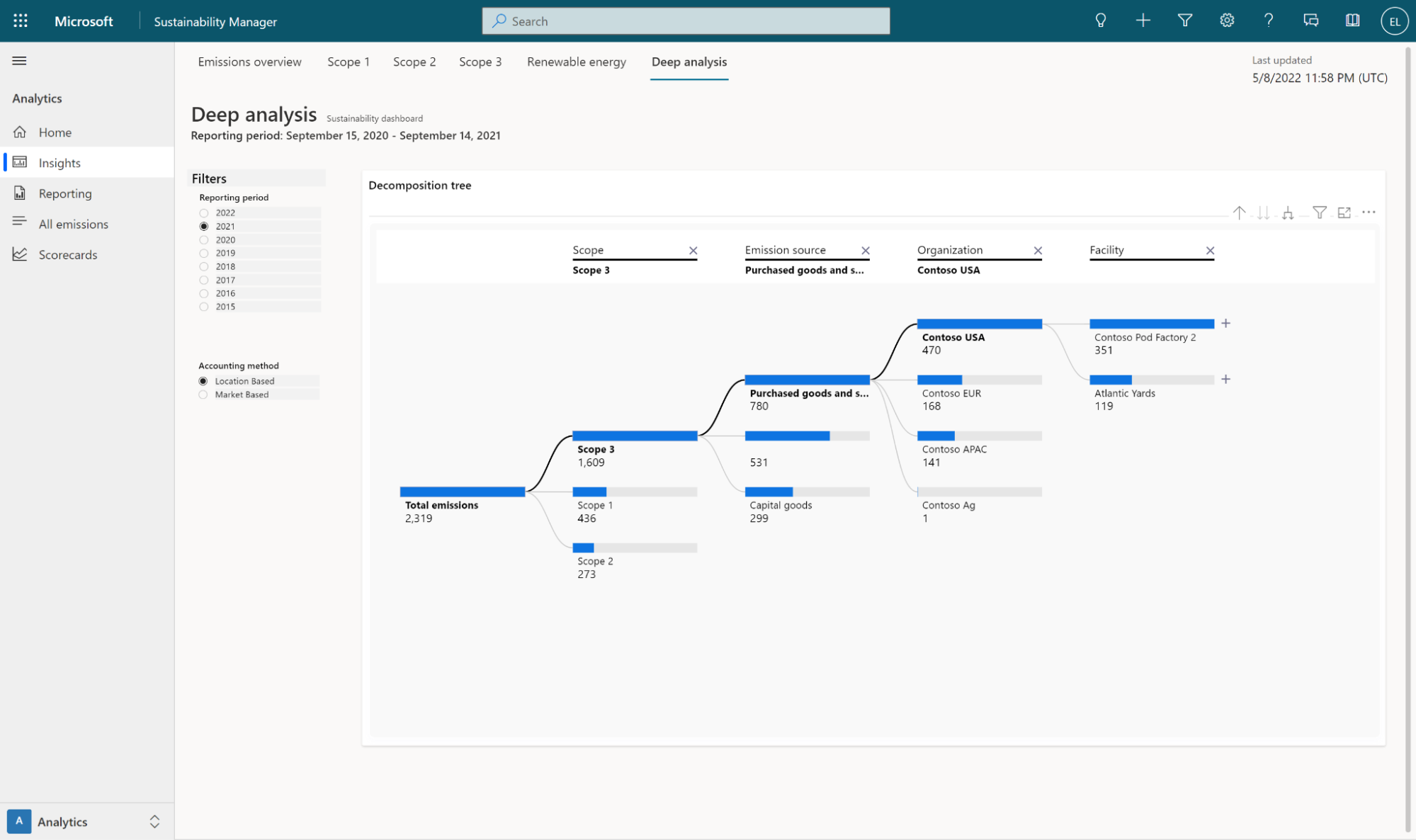 At the end of it, managers can also export the data for use in sustainability reports.
Safe to say, with this software service, Microsoft removes hurdles businesses face in emissions reporting.
Driving sustainable innovation at scale with partnerships
Beyond Microsoft's own services, the company has partnered with the Infocomm and Media Development Authority (IMDA) with the aim of achieving three goals.
Firstly, it aims to encourage enterprises of all sizes across industries in Singapore to create and use software services which are, by design, sustainability-centred.
Microsoft explained that software which are sustainability-centred by design are software services which have built-in functions to help users reduce their impact on the environment.
An example of such software is Microsoft's Windows 11 operating system, which gives users the option to pick a schedule for updates that draws less energy off the grid.
Secondly, the partnership with IMDA will involve the sharing of learnings, certification pathways, best practices, and standards for effective measurement and reporting of carbon emissions arising from software applications.
The end goal? To advance green technology development in Singapore.
Lastly, the partnership will curate and encourage the adoption of digital solutions for SMEs which will enable them to measure, track and report their carbon emissions, such as Microsoft Cloud for Sustainability.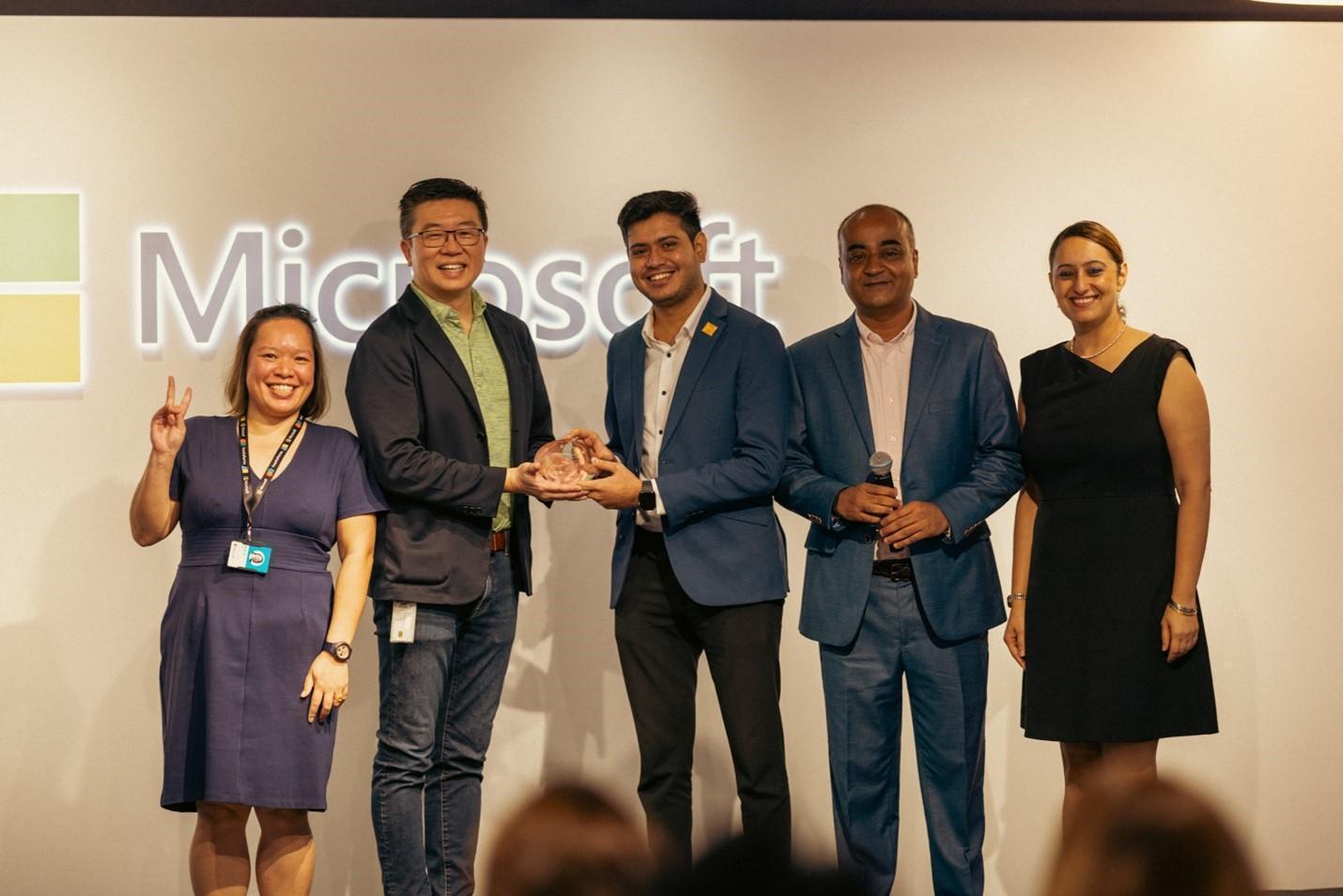 Further to the partnership, IMDA, SGTech, and Microsoft have awarded up to US$350,000 (S$472,820) each to three winners of the Singapore GreenTech Challenge 2023.
The nationwide challenge aims to accelerate the development of sustainability-focused solutions in three key areas, in line with United Nations Sustainable Development Goals.
One of the winners was Evercomm, which uses automation to calculate a company's carbon emissions down to the activity level, such as electricity and water usage.
Apart from partnerships with the public sector, Microsoft works closely with companies in the private sector to support start-ups as they develop and deploy innovative solutions.
Microsoft's partnership with Hafnia, DNV, IMC Ventures, and Wilhelmsen to launch a new digital venture studio, 'Studio 30 50', in April 2023 is one such collaboration that identifies innovative solutions by start-ups to build a more sustainable and agile maritime industry.
Greening its own house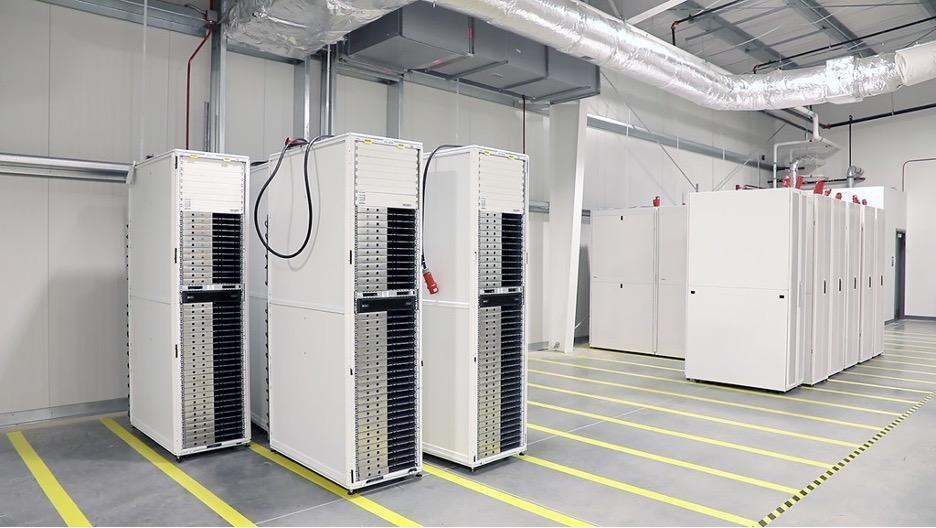 While helping other businesses attain their net zero goals, Microsoft has also done some housekeeping of its own.
Microsoft recently opened its Circular Center in Singapore, the first-of-its-kind in Asia.
The Circular Center enables the reuse and repurposing of decommissioned data centre hardware, and complements Microsoft's data centre operations in Singapore.
The repurposed hardware will be used in schools as resources for skills training, and one of the homes of this equipment includes the Data Center Academy that Microsoft and ITE announced in 2022.
The Circular Center concept was first piloted in Amsterdam in 2020.
During the Amsterdam pilot, Microsoft found that the Circular Center contributed to emissions reduction of 145,000 tonnes CO2 equivalent.
With more Circular Centers planned in Washington, Chicago and Sydney, Microsoft aims to reuse 90 per cent of its cloud computing hardware by 2025.
Microsoft has committed to becoming a "carbon-negative, water-positive and zero-waste company" by 2030, and the Circular Center is part of its efforts to attain this goal.
Businesses have a role to play
Carbon emissions accounting can indeed be a tricky task, since businesses are undeniably complex.
Each business differs in scale, and have unique requirements for tracking and reporting of emissions across its different functions.
Thankfully, Microsoft has made its software tools available to customers, enabling them to simplify the process.
It has also partnered with industry stakeholders and innovators to develop new technology tools to help businesses — big or small — set, adapt and achieve their sustainability goals.
While helping businesses, Microsoft has also taken steps to reduce the environmental impact of its own operations, such as with the setting up of its circular data centres.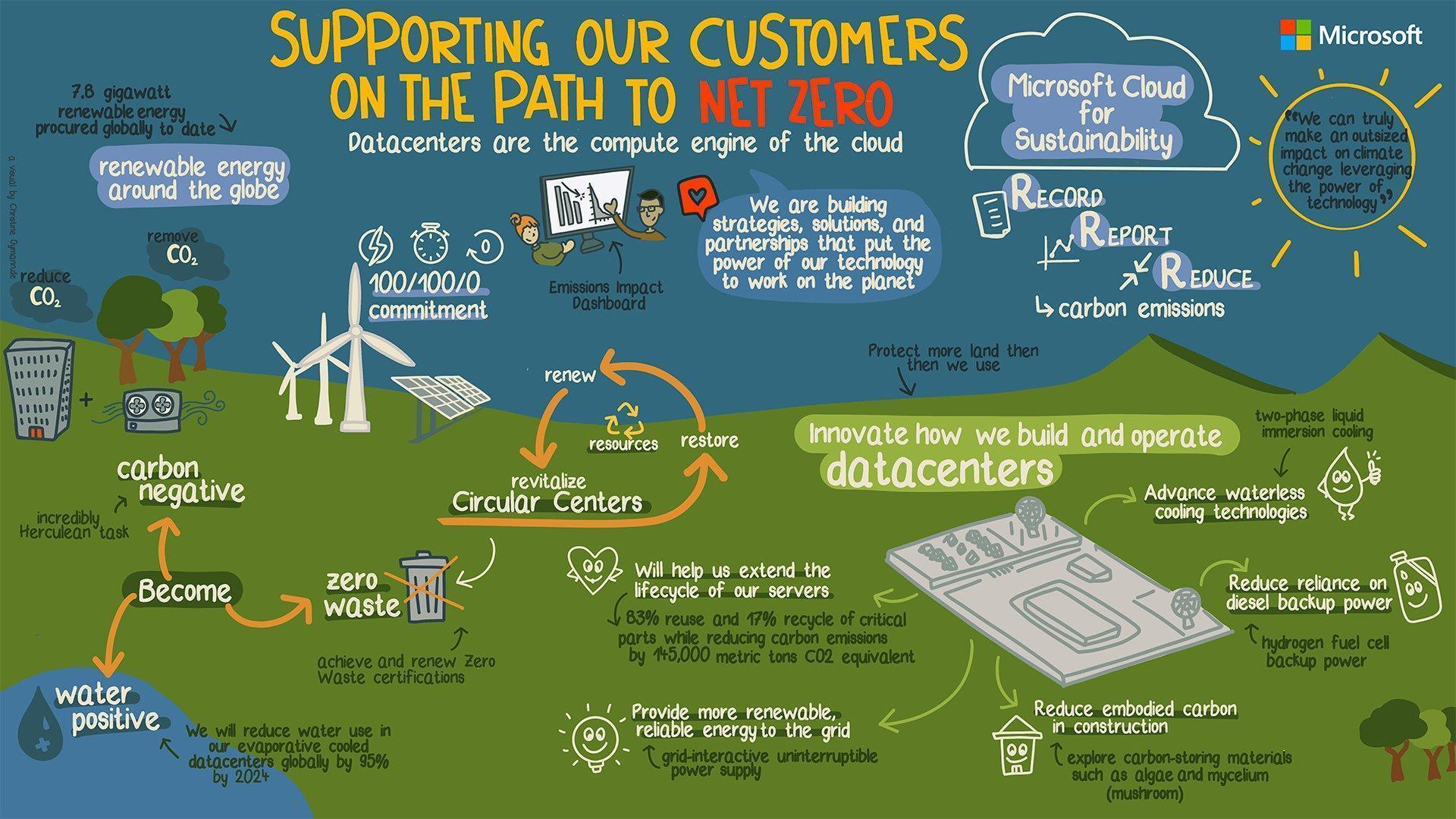 When DPM Lawrence Wong announced Singapore's raised net zero ambitions, he mentioned that to get to our 2050 goals, there will need to be shifts in behaviours not just by individuals, but also by businesses.
By taking advantage of technology, it will be easier for companies to take the first step towards the required behavioural change.
This sponsored article made the writer reminisce about the good old times playing 3D pinball on Windows XP.
Top image via Microsoft, Wikimedia Commons
If you like what you read, follow us on Facebook, Instagram, Twitter and Telegram to get the latest updates.