Mid-autumn Festival is one of the most beloved festivals for many Chinese Singaporeans.
During this festive period, friends and families often meet up to chit-chat, carry lanterns and eat mooncakes.
If you would like to give your loved ones some mooncakes this year, here are five brands to check out, sorted by these categories:
Popular and unique flavours

Most value-for-money

Nicest packaging
Popular & unique flavours
Ding Mooncake
A hit with local bloggers for their taste, Ding Mooncake started in 1990 to spread joy and happiness through the making of its signature mooncakes.
Using only premium ingredients with no additives or preservatives, each mooncake is freshly baked and handcrafted to perfection.
Here are four traditional and signature mooncake flavours they are offering this year: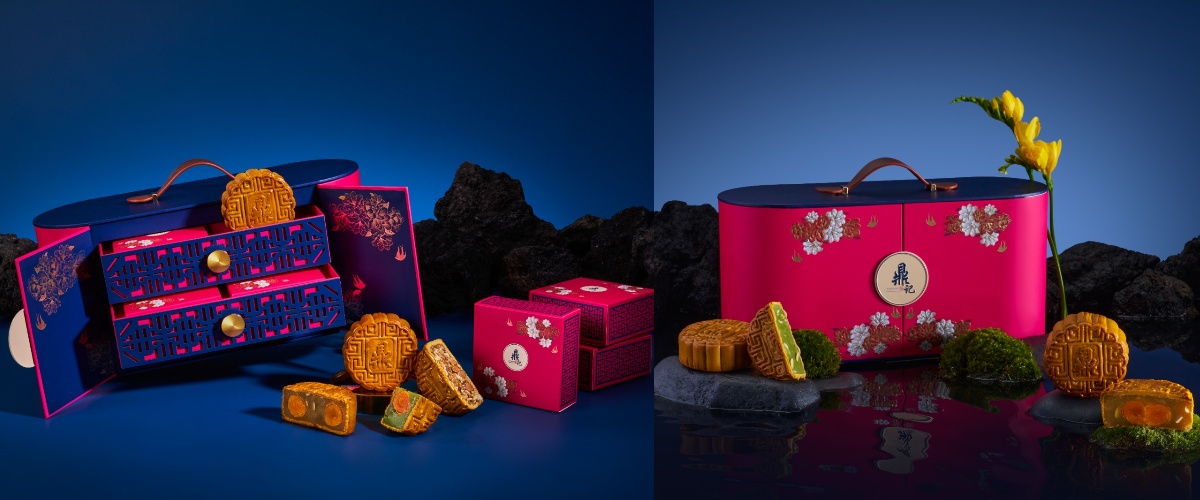 Those who love snowskin mooncakes can also opt for any of these yummy variations: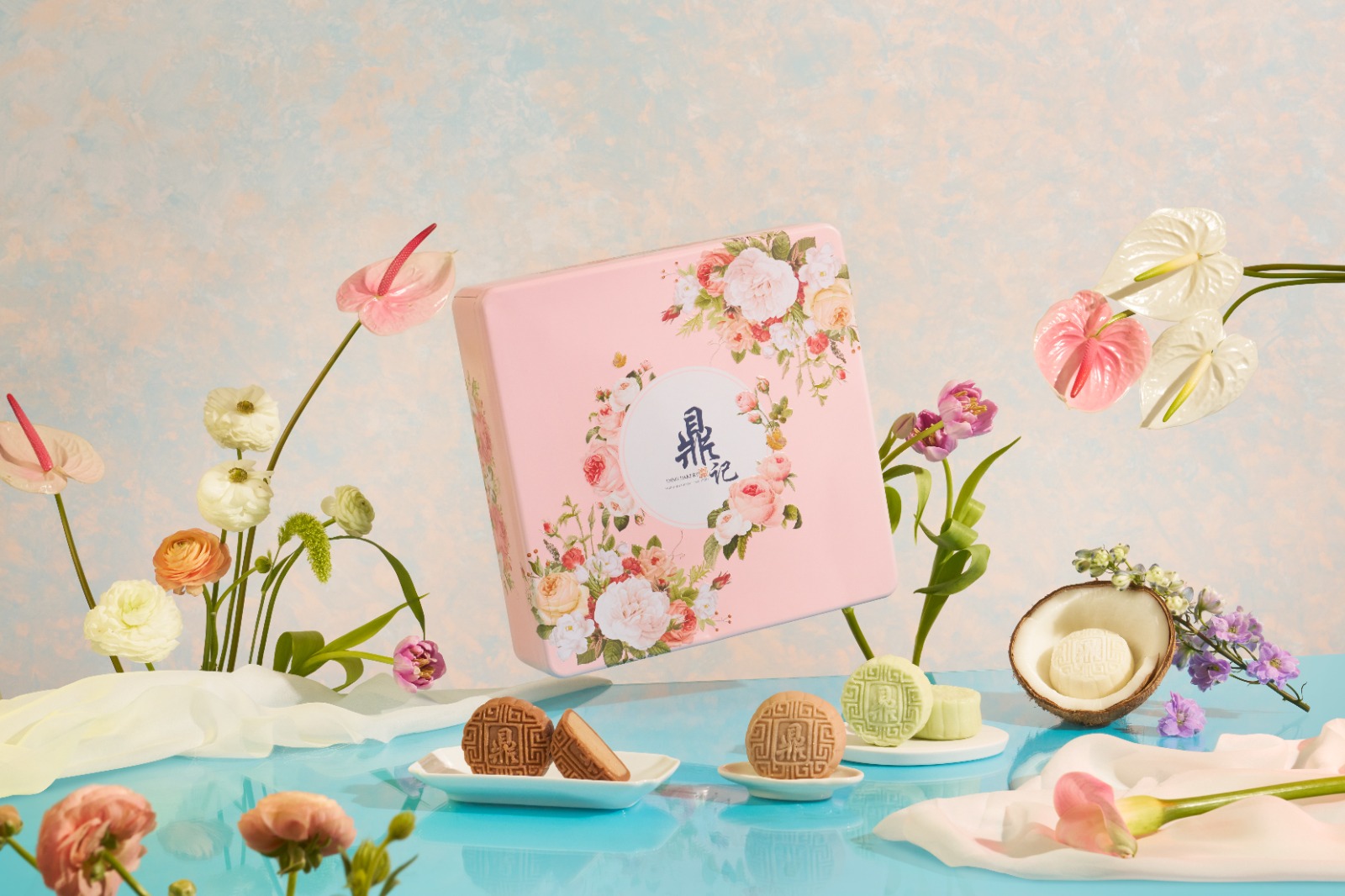 Ding Bakery is currently having an early bird discount till the end of August with prices up to 40 per cent off.
Click here to find out more.
2) Janice Wong
As a confectionery brand synonymous with chocolates, Janice Wong has brought back their signature chocolate mooncakes in 2023.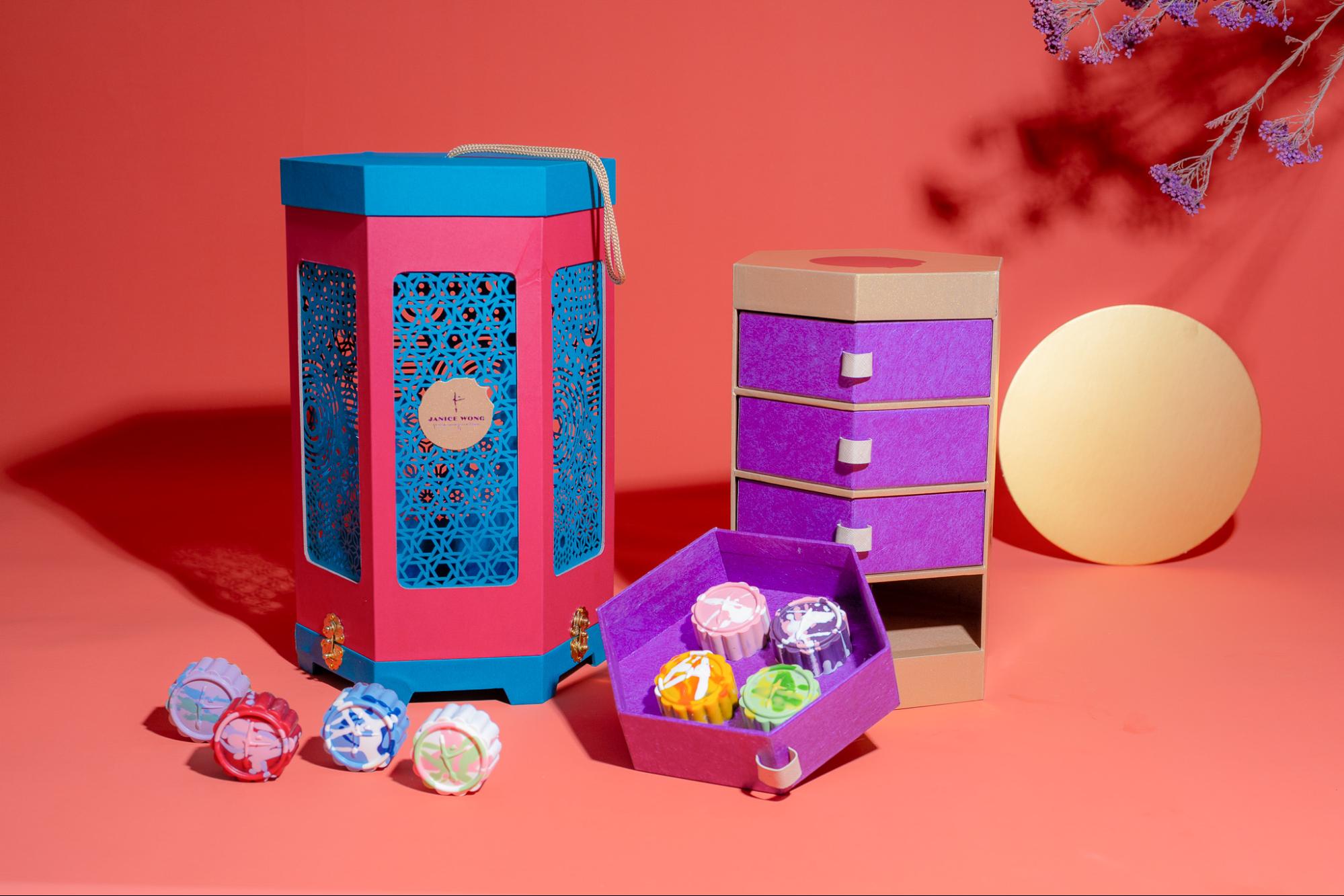 Themed "Childhood Memories", this set of chocolate mooncakes (S$105 for eight pieces) features familiar flavours like Peanut Butter Snickers, Salted Pecan Dark Chocolate, Vanilla Biscoff and Coffee Chocolate.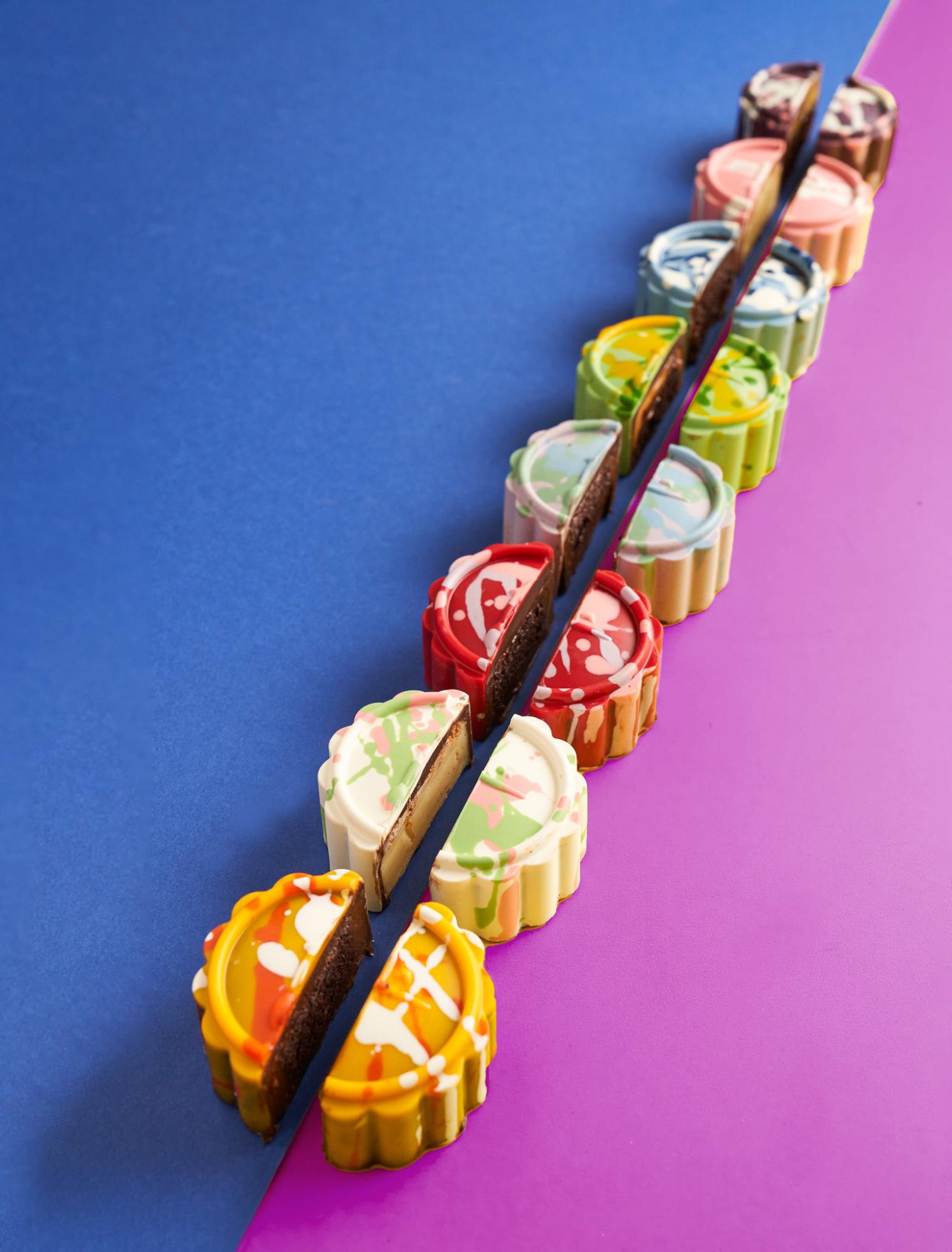 A wondrous array of colours with hand-dripped splatters, each piece reveals a chocolate ganache centre whipped with elements that do not correspond to its outer shell for a delightful surprise.
These chocolate mooncakes are now available with early bird specials at 25 per cent off till Aug. 31, and subsequently at 10 per cent off from Sept. 1 to 15.
Those in search of the perfect mooncake set can delight their loved ones by pre-ordering boxes online or across Janice Wong boutiques.
Most value-for-money
3) Snack and Cake Shop Pte Ltd
Snack and Cake Shop Pte Ltd is a local bakery selling handmade, traditional, baked mooncakes on Shopee from just S$12.80 to S$48.80.
Having delivered over 5,000 orders and with a customer rating of 4.9 out of 5 stars, you can be assured that the mooncakes you get from them are both tasty and value-for-money.
Here are some of the many mooncake flavours that they offer: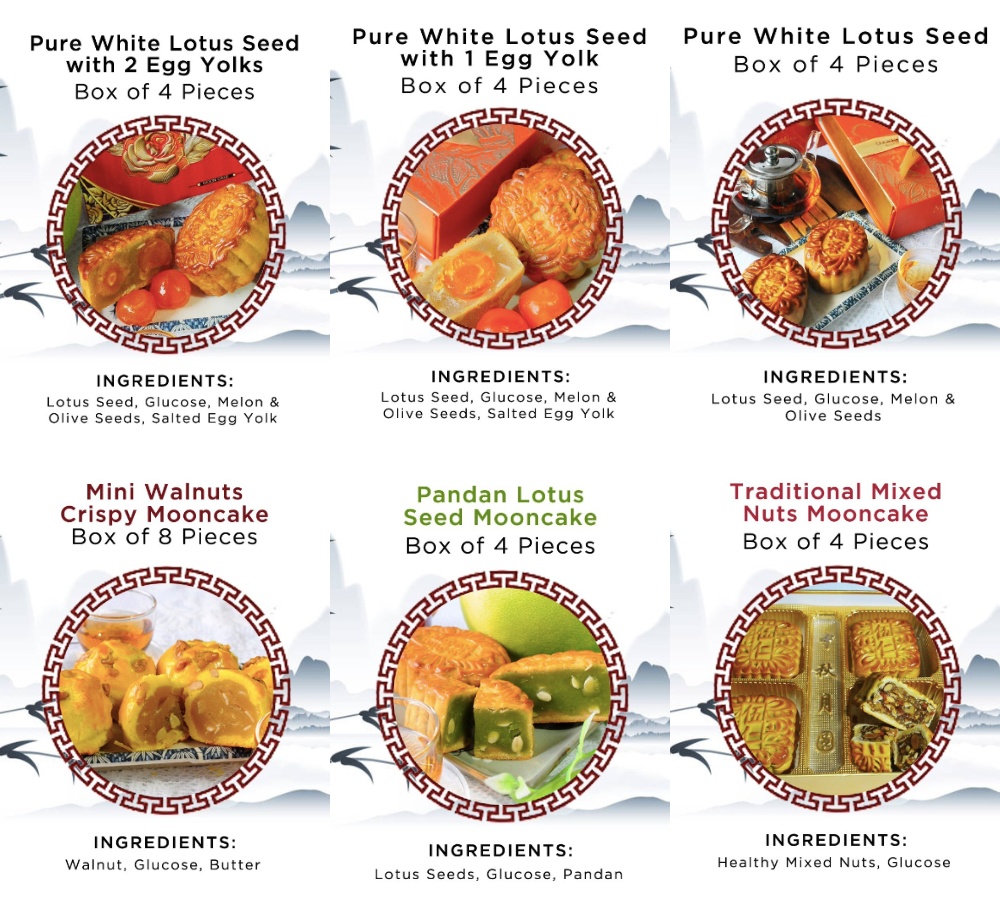 Click here to add to cart.
Nicest packaging
4) Hotel Indigo Singapore Katong
Indulge in Hotel Indigo Singapore Katong's renowned Signature Series and exclusive limited edition mooncake collection, encased in an elegant box inspired by Katong's essence.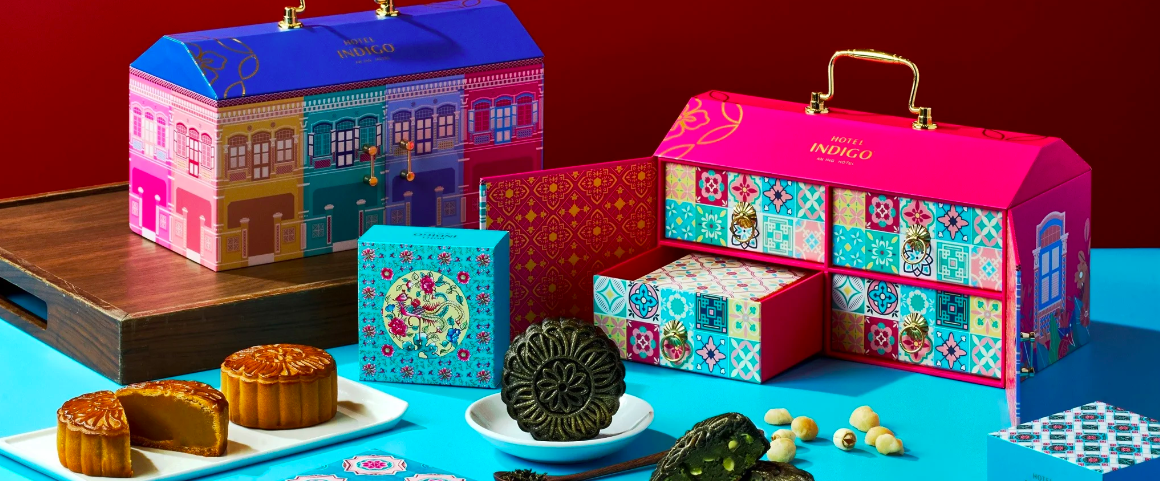 Enjoy low-sugar baked skin mooncakes with traditional white lotus flavour and options of double yolk, single yolk, or macadamia nuts.
The limited edition mooncakes come in charcoal skin infused with dragon well tea, white lotus paste and melon seeds, creating an indulgent culinary experience.
Place your orders before Aug. 31 to get a 30 per cent discount, valid for pick ups and delivery from now till Sep. 29, 2023.
5) The Raffles Hotel Singapore
Celebrate Mid-Autumn festival with Raffles Hotel Singapore's highly renowned mooncakes, which come packaged in beautiful heritage tins.
The signature Champagne Truffle Snow-Skin Mooncake (S$99) is an exquisite treat crafted with precision.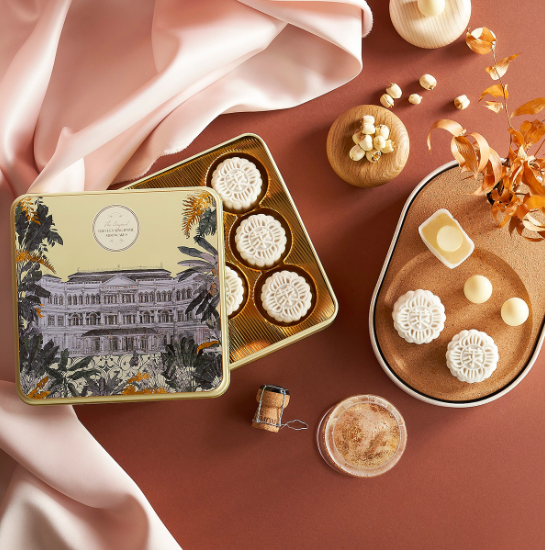 Encased in a luscious white lotus paste, this delicacy carries an irresistible aroma that has remained unchanged for decades.
Alternatively, opt for the new Sakura & Raspberry Truffle Snow-Skin Mooncake (S$97) that is inspired by the well-loved Sakura Sling from the legendary Long Bar.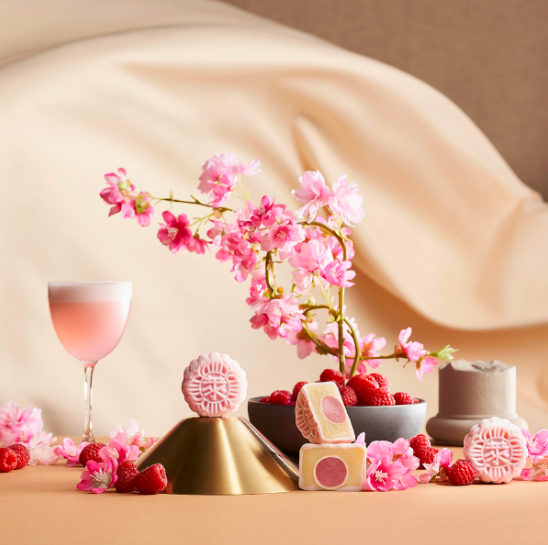 Savour the delicate flavours of fresh, juicy raspberries harmoniously intertwined with the sweet, fruity notes of cherry blossoms, perfectly surrounded with creamy white lotus paste.
Reserve your mooncakes online from now till Sep. 19 or visit the Raffles Mooncake Booth at the North Bridge Road Atrium, located in Raffles Singapore, between Aug. 1 and Sep. 29 from 11am to 8pm, for a seamless experience of purchasing or collecting your desired mooncakes.
This sponsored article by Ding Mooncake made this writer look forward to the Mid-Autumn Festival.
Top images via Ding Mooncake and Raffles Hotel Singapore
If you like what you read, follow us on Facebook, Instagram, Twitter and Telegram to get the latest updates.