As a proud Eastie, I must admit that there is a place in the west that makes me envious of Westies — Jurong Lake Gardens.
More than just an OOTD spot
Picturesque views make Jurong Lake Gardens a popular spot for people to celebrate milestones in life.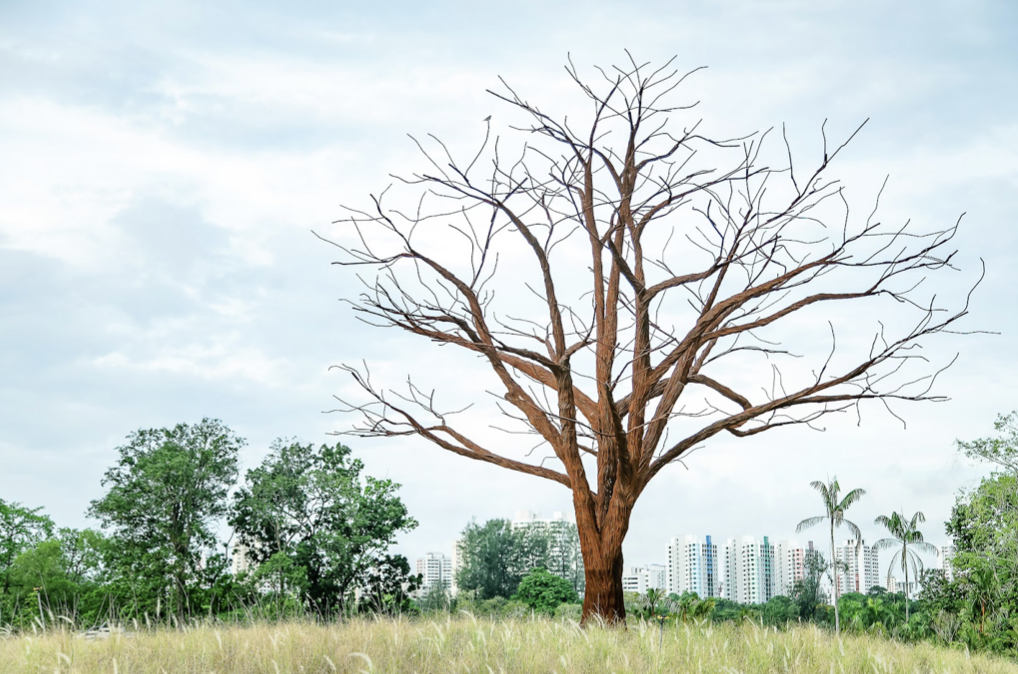 Yes, I'm talking about the grassland scattered with romantic Chinese Fountain Grass and the iconic Lone Tree.
But the 90-hectare national gardens — comprising Lakeside Garden, and the upcoming Chinese and Japanese Gardens which are currently undergoing redevelopment — is much more than a nice location to take your OOTD.
Concrete canals in the area have become naturalised rivers which can catch and retain rainwater while buffering residential areas from flash floods in doing so.
Rainwater from a concrete drain from Yuan Ching Road is channelled into naturalised streams in the gardens like the Neram Streams before going into Jurong Lake, which is one of Singapore's 17 reservoirs.
This is an example of a nature-based solution, as part of NParks' efforts to naturalise gardens and parks to transform Singapore into a City in Nature.
More than 170 bird species have been spotted at the gardens. Does this surprise you?
Naturalised environment and diverse habitats draw a variety of birds and other wild animals to visit or reside at Jurong Lake Gardens.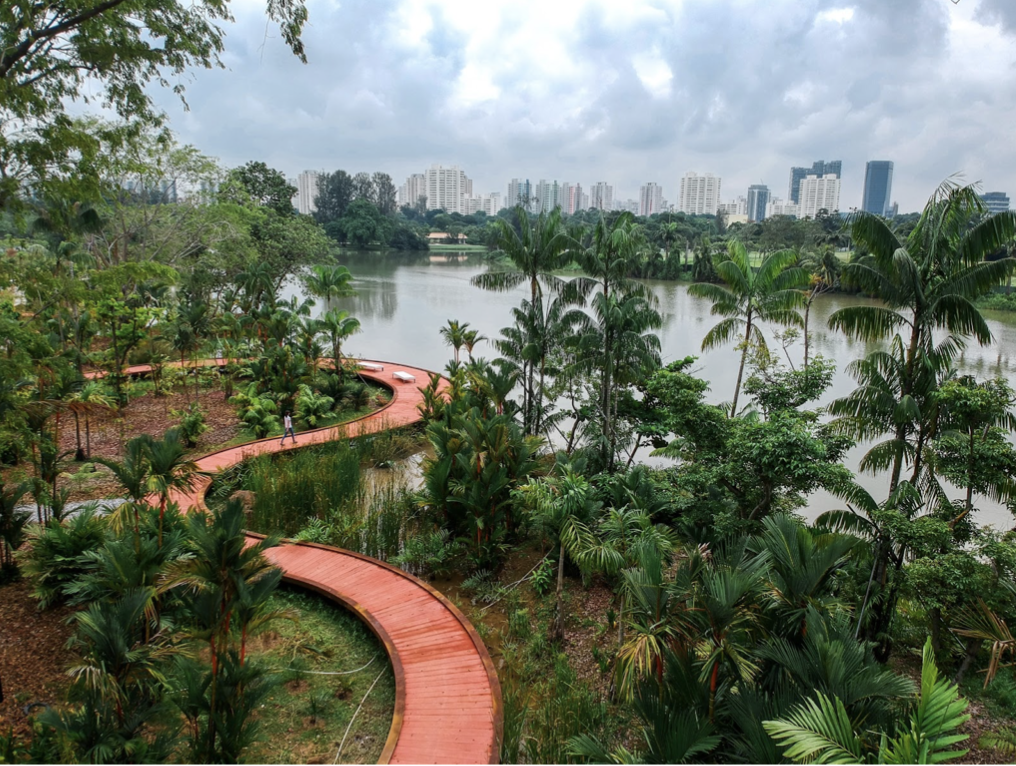 60 years ago, Singapore's greening efforts started with our founding prime minister Lee Kuan Yew planting a Mempat sapling.
Today, as you can see from how Jurong Lake Gardens has transformed over the years, greening efforts are more than just tree planting.
Besides recreating a place where flora and fauna can flourish, Jurong Lake Gardens stood out from other green spaces as a testbed for green innovation.
Cool features to check out
To put it simply, you can find cool features here that were piloted as part of the Jurong Lake Gardens' sustainability initiatives.
Head over to the northern section of Lakeside Garden, you will find the Rainforest Pavilion that is the first building within Jurong Lake Gardens to be constructed using the mass-engineered timber (MET).
Not the same MET as the Met Gala but still, it is a stunning building made of engineered wood products sourced from sustainably managed forests that helps to store carbon and mitigate climate change.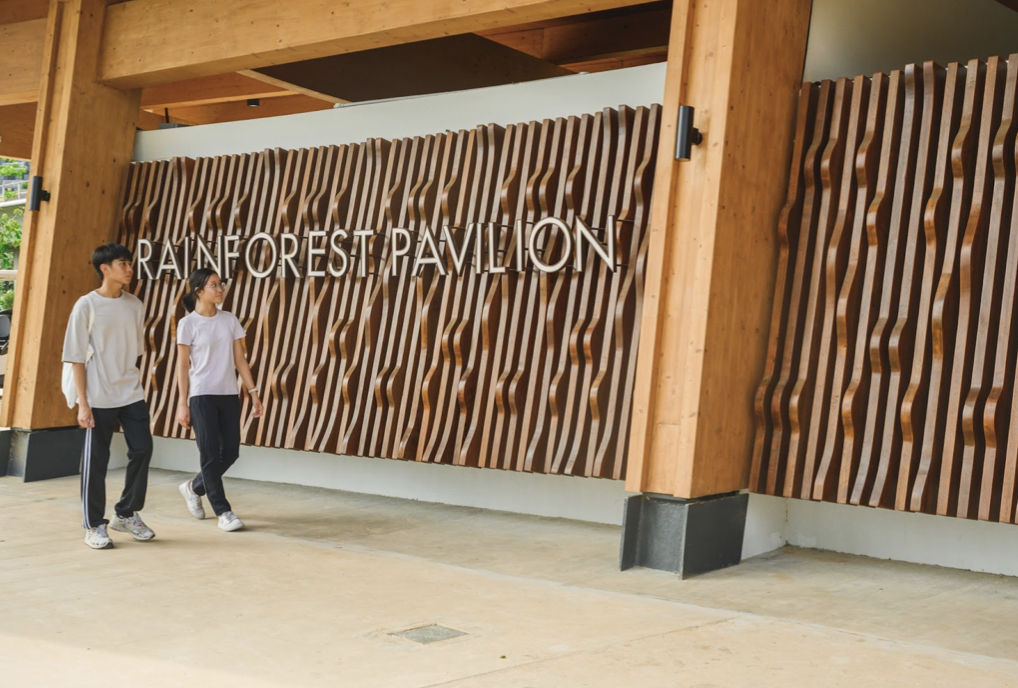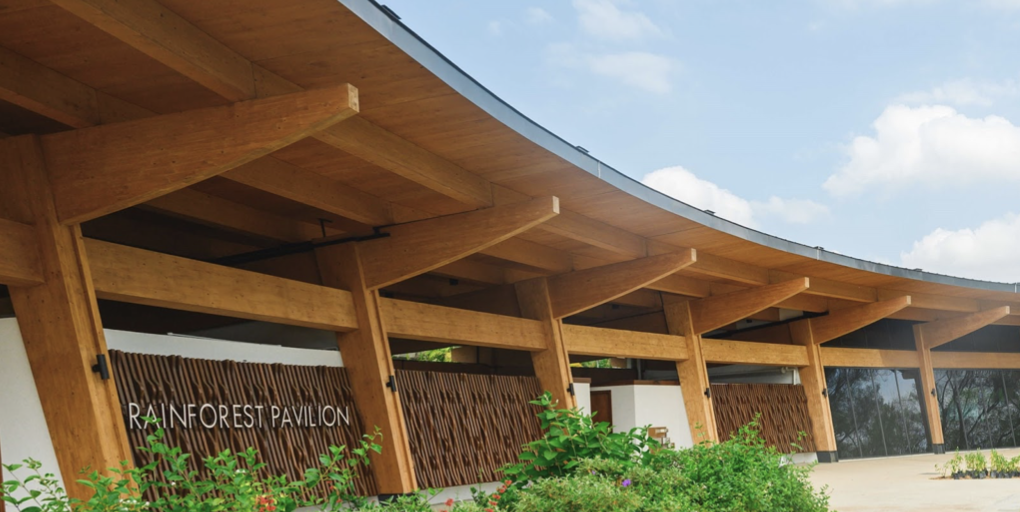 The building components are prefabricated off-site before being assembled on-site, according to NParks, which makes the building process a much more efficient one.
MET buildings can be built four times faster than a concrete building, with less noise and waste.
At the northern section of Lakeside Garden, footpaths are made of CarbonCure concrete which utilises technology that can convert captured carbon dioxide into a nanomineral that's permanently embedded in the concrete structures.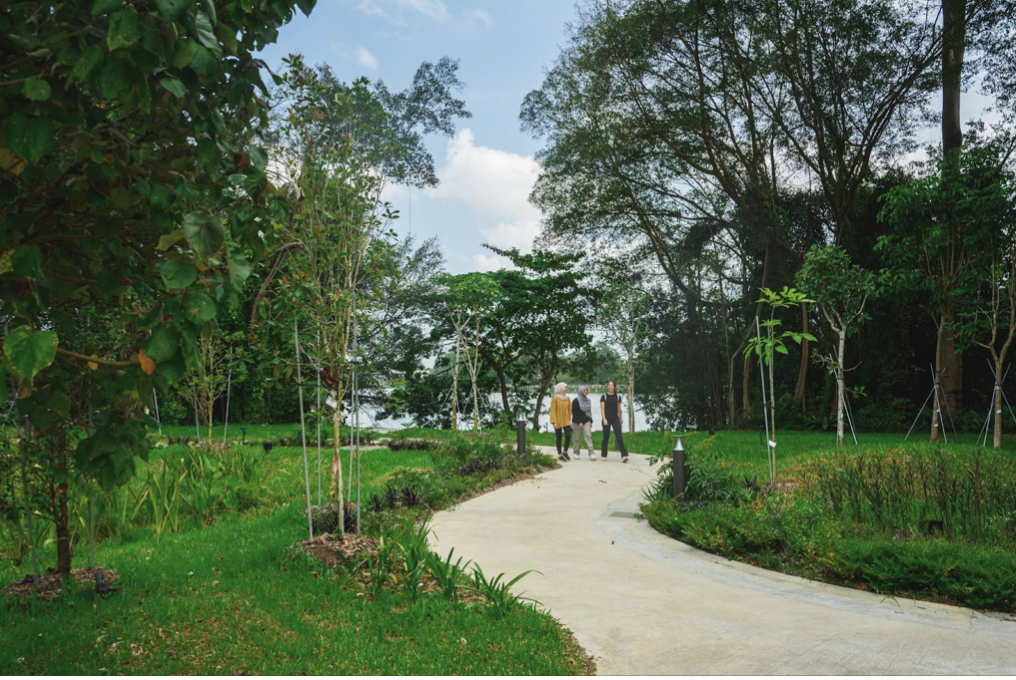 Having these sustainable solutions trialled at Jurong Lake Gardens also demonstrates Singapore's commitment to becoming a "City in Nature" — one aims to create a sustainable, liveable and climate-resilient home for Singaporeans.
These features at Jurong Lake Gardens are also exemplary of NParks' efforts to push boundaries in finding new, sustainable solutions to rejuvenate green spaces in Singapore.
If you're thinking about visiting Jurong Lake Gardens, now is the time.
SustainableFest SG 2023
Exciting activities are lined up on June 3 and 4 at Jurong Lake Gardens for SustainableFest SG 2023, organised by NParks and Taman Jurong Green@Heart.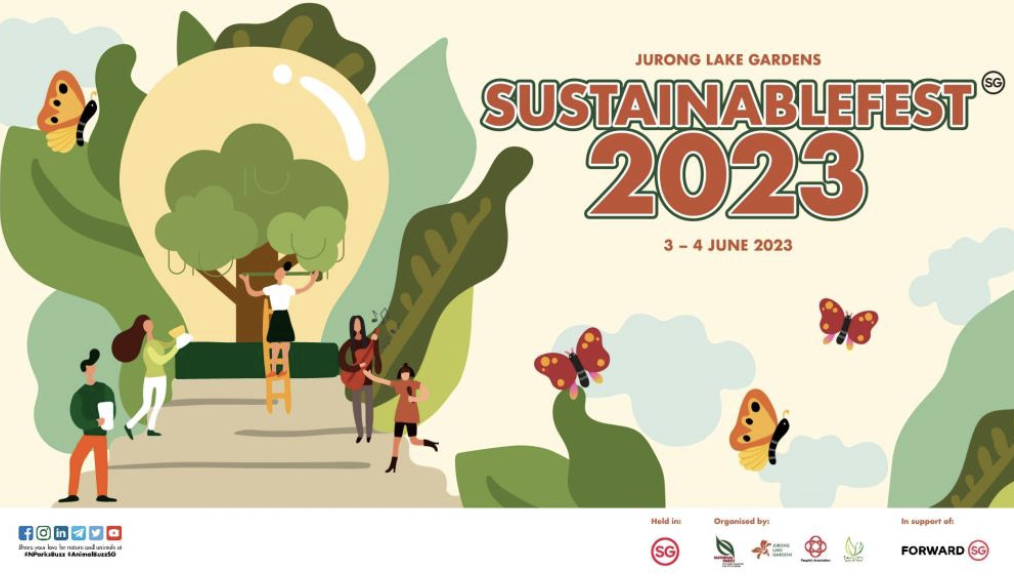 On this weekend, you will find people who care for the environment coming together to share their passion for nature and sustainability with park visitors.
From volunteers to vendors and local artistes, these like-minded people hope to encourage more people to adopt sustainable practices and appreciate nature and wildlife in Singapore.
On both days, local farmers will be selling their fresh and unique produce at the SG Green Marketplace. Get some drinks from Moon Juice Kombucha or healthy, refreshing snacks from Power Pops after taking part in activities like Yoga in the Gardens or K-Pop X in the Gardens, biodiversity guided walks or Kayak N Klean.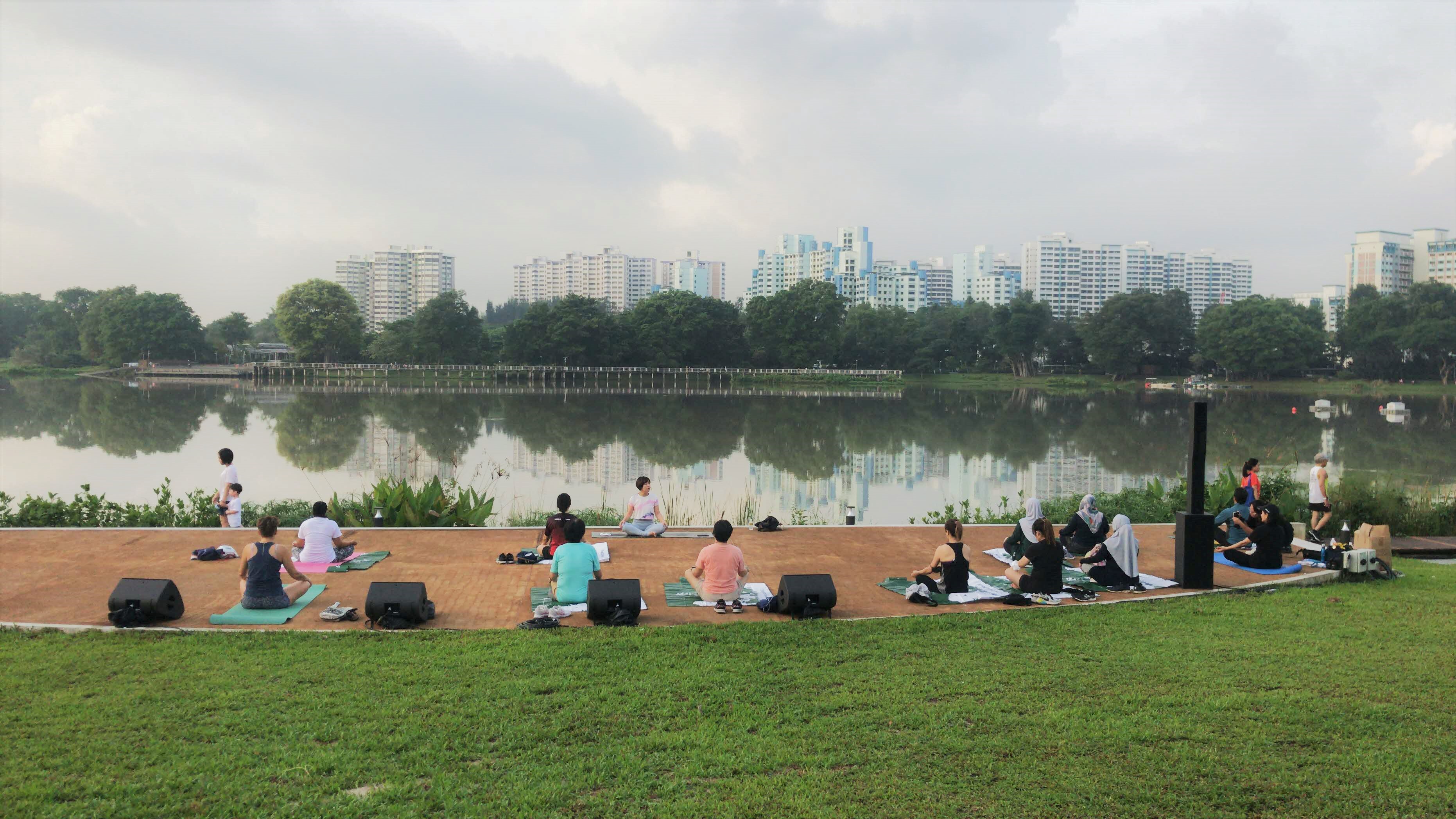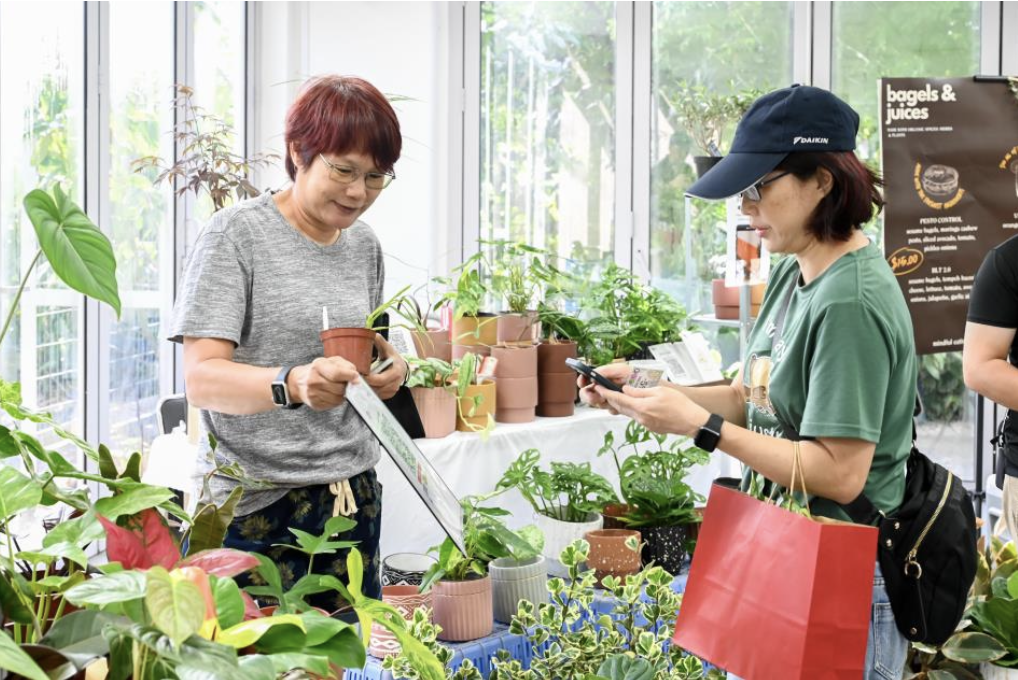 Before you leave, don't forget to grab some freshly harvested greens from local farms such as Just Produce, Straits Agriculture and Bewilder.
As Singapore has limited land resources (you probably knew about this), these farms use non-traditional farming methods to overcome limitations to grow a variety of produce here on our sunny island.
Vegetables from Just Produce are grown using Controlled-Environment Agriculture (CEA) which enables the company to control every environmental factor – temperature, humidity, light intensity and even composition of air – to optimise the growth of their crops.
Straits Agriculture grows their vegetables using aeroponics technology and their produce is pesticide free.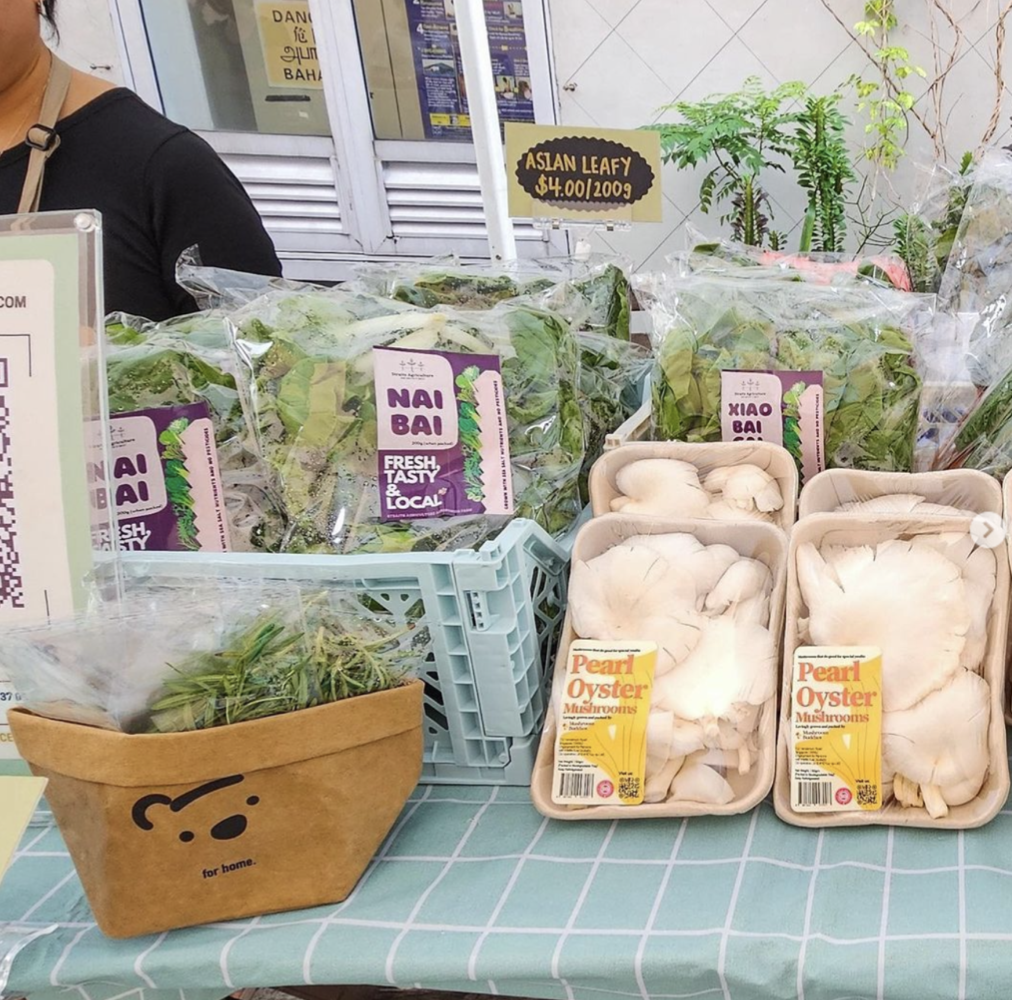 Bewilder grows over 40 different medicinal and gourmet mushroom species, including prized herb Ling Zhi.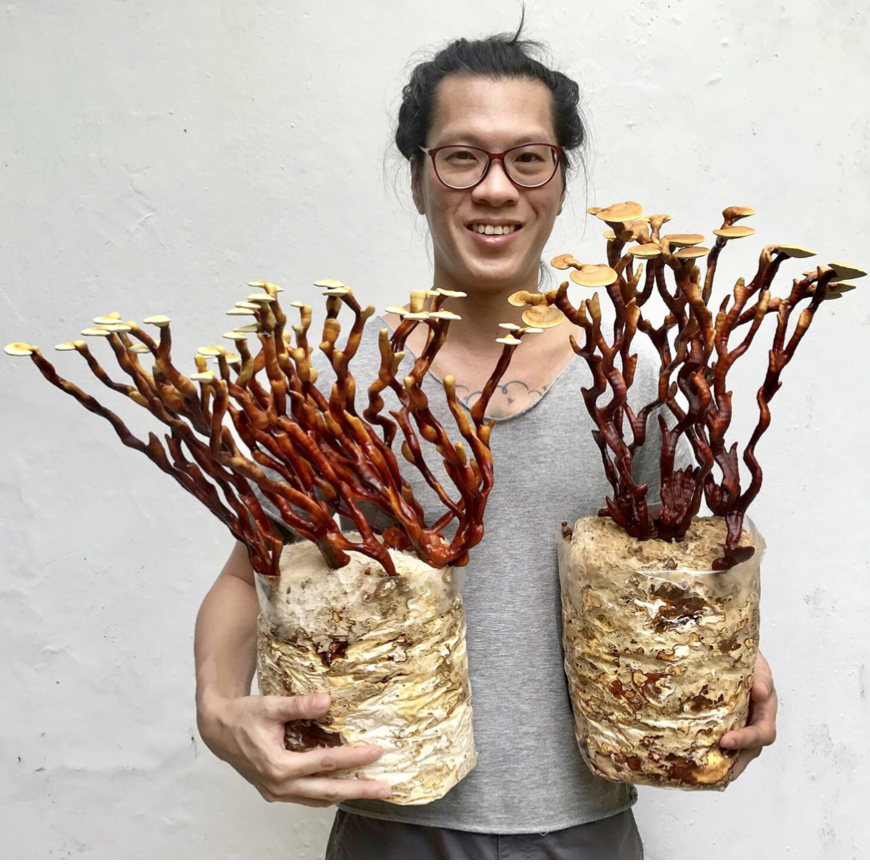 These are just the few of many local urban farms that have sprouted over recent years in an effort to enhance Singapore's food security and resilience.
Chilling by the Gardens in the evening
If you can only make it to the Gardens closer to the evening, be sure to catch Notes of Nature SG on Jun. 3, 7:30pm, which will showcase performances by local artists Benjamin Kheng, lullaboy and NationOne.
The artistes will also be sharing how they adopt sustainable practices in their lives.
Young families may like to catch "The Lorax" on Jun. 4 evening instead.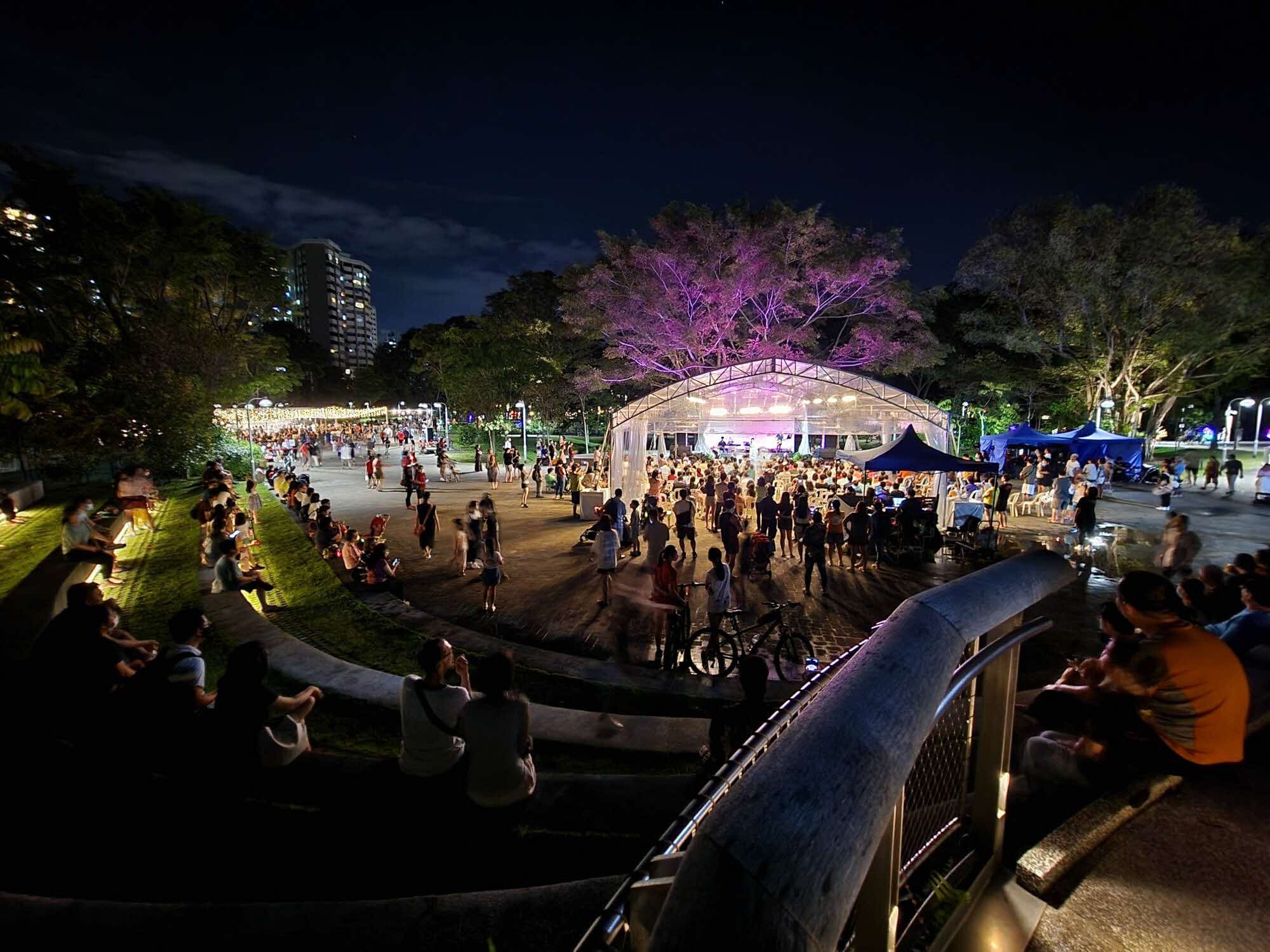 There are different activities running throughout the two days at Jurong Lake Gardens, check out the full programme here and I'm sure you will find something that interests you.
Be sure to chope a slot soon, as some activities may have a limit on the number of participants.
All images from NParks, unless stated otherwise.
The writer of this sponsored article is an Eastie that is willing to travel to the west for Jurong Lake Gardens.
If you like what you read, follow us on Facebook, Instagram, Twitter and Telegram to get the latest updates.