Two weeks ago (Nov. 4), the cast of popular Korean variety series "Running Man" were spotted in Singapore, presumably filming an episode for the show.
Eagled-eyed Singaporeans saw the cast members at Lau Pa Sat, enjoying some local dishes.
Preview for episode in Singapore unveiled
A preview for Running Man's upcoming episode on Nov. 19 has been released on Youtube, giving viewers a teaser of what the cast members did on their trip in Singapore.
According to the video, the six cast members Yoo Jae seok, Ha Ha, Ji Seok jin, Kim Jong kook, Song Ji hyo and Yang Se chan, were joined by guest stars — TV personality Hong Jin ho and actress Shin Ye eun.
The stars can be seen laughing and filled with excitement for their trip. Among various expressions of wonder, one cast member can be heard exclaiming, "I love Singapore".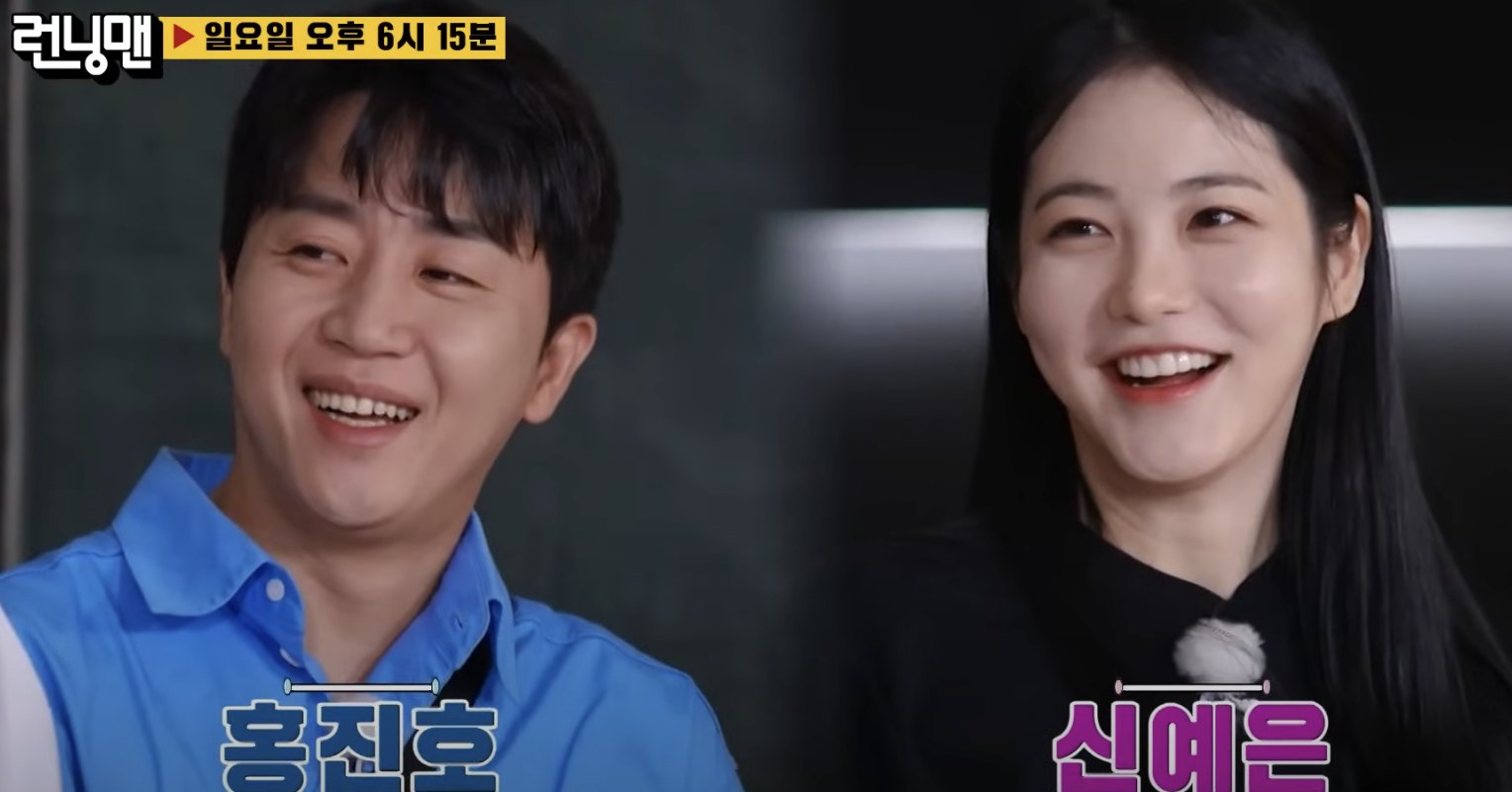 The caption in the video also said that the stars' 48 hours in the country were fully packed with interesting sights.
Together, they are seen exploring various places of interest in Singapore, such as Haji Lane and Satay Street.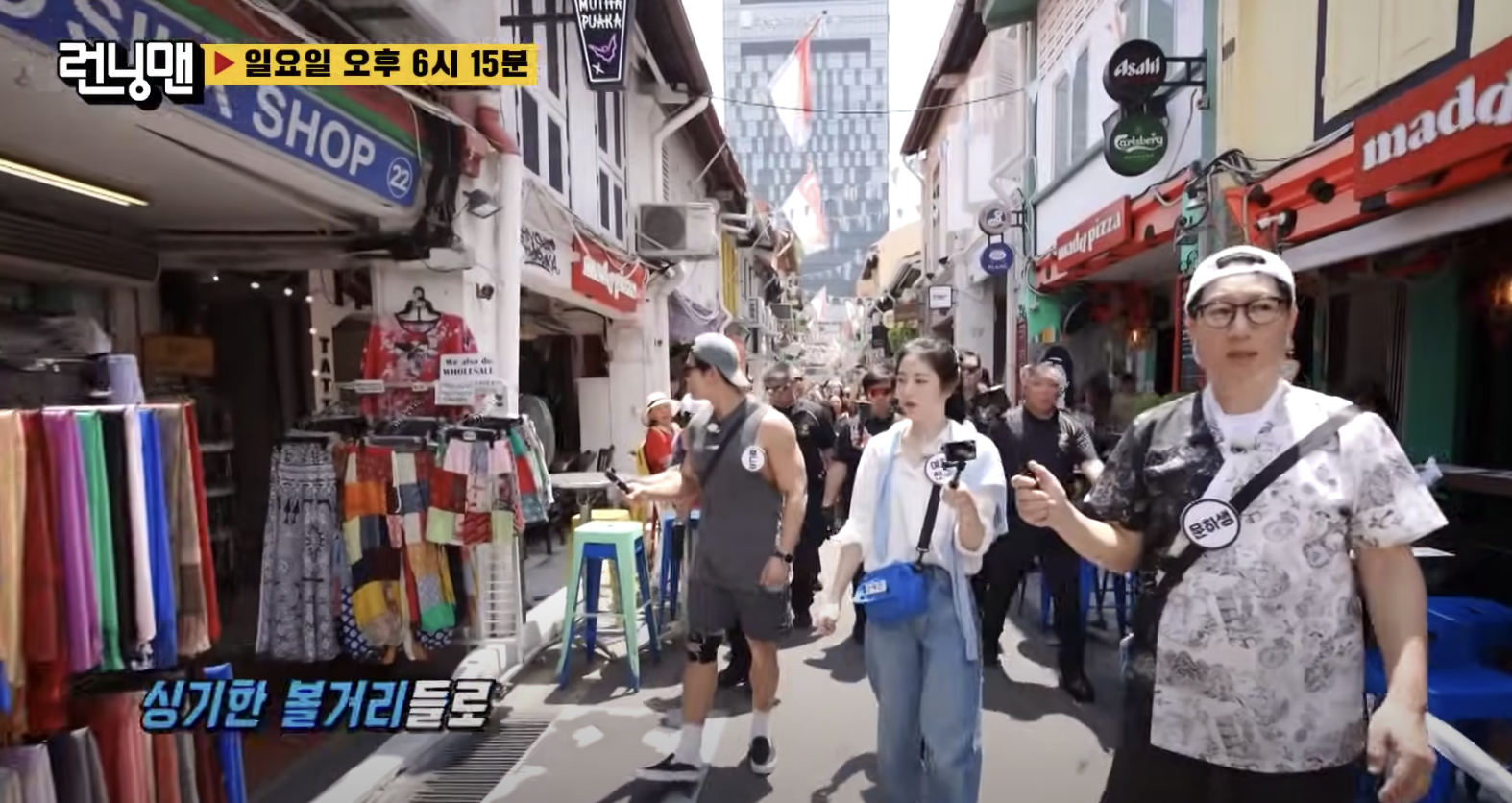 The stars' happy and excited demeanour soon changed as the video reveals them experiencing a massage that got them crying in pain.
Even "Sparta" Kim Jong kook, known for his high pain tolerance among the members, was not spared as he also turned red and screamed in pain.
The cast also visited the Mandai Wildlife Reserve, where they met rhinoceros amongst other animals, and also took a tram ride exploring the different animal enclosures.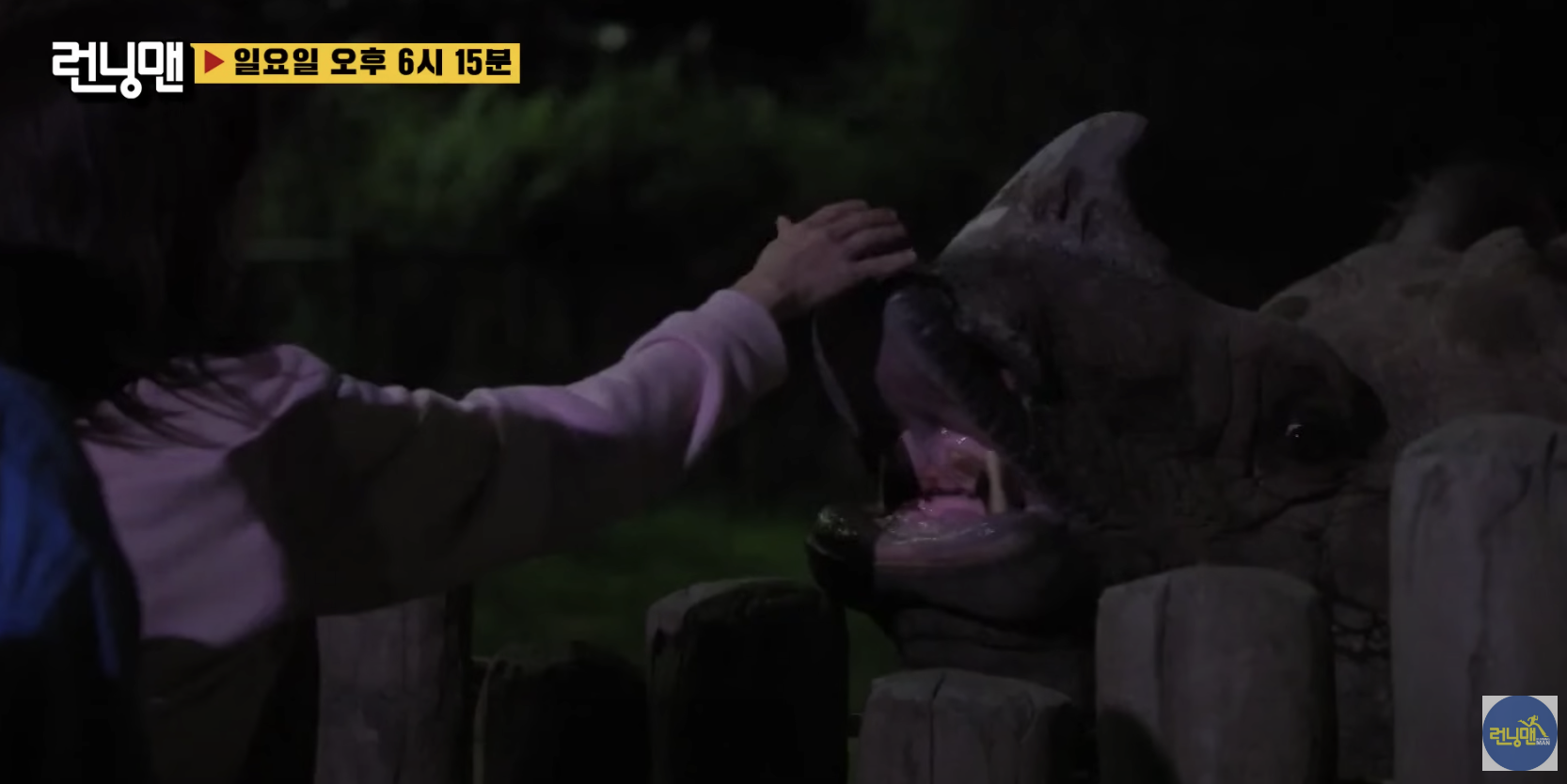 The 40-second trailer ended with a shot of the cast sitting and enjoying their dinner at Lau Pa Sat.
The episode is scheduled to air on Seoul Broadcasting System (SBS)'s official TV channels on Nov. 19 at 5:30pm SGT.
Fans in Singapore can also watch the episode for free on streaming platform Viu.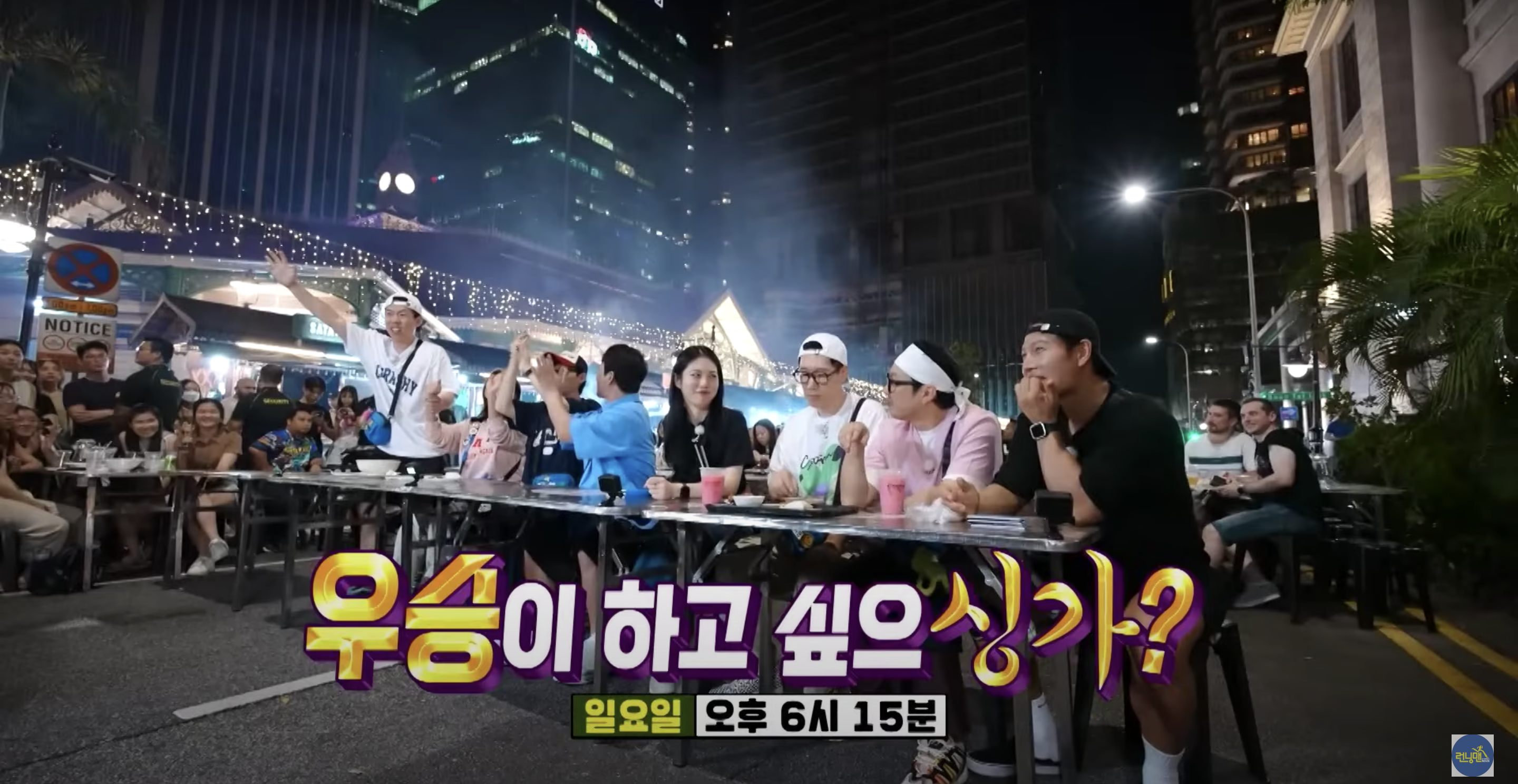 Two episodes set in Singapore
Singaporean fans of the show will be happy to know that the upcoming episode is not the sole episode set in our sunny island.
According to a press release from Filmplace, the cast Singapore's trip will be aired in two parts, with the second one scheduled to air on Nov. 26.
"We are absolutely thrilled to bring 'Running Man' to Singapore..we believe it will strike a cord with the people in Singapore and around the world as well", said Lincoln Lin, CEO at Filmplace.
Filmplace also said that the episodes were produced in collaboration with Filmplace, SBS, and the Singapore Tourism Board (STB).
The production brought the cast to Singapore's iconic locations and attractions, as well as allowed them to get a taste of Singapore's local delicacies, Filmplace said.
"We hope these episodes featuring destination Singapore can inspire more audiences to travel to Singapore and uncover fresh perspectives of what Singapore can offer," said Serene Tan, regional director of North Asia at Singapore Tourism Board.
Top photos via SBS/Youtube
If you like what you read, follow us on Facebook, Instagram, Twitter and Telegram to get the latest updates.