Singapore Civil Defence Force (SCDF) officers rescued a man who fell into a canal at Telok Kurau on Sunday (Sep. 17).
The SCDF were alerted to the incident by observant passers-by who spotted the hapless man trying to climb his way up the sides of the canal.
The rescue
Photos taken of the rescue were shared in the "Love Cycling SG" Facebook group on Sep. 17 by user Sam Young.
SCDF officers perched on the canal's inclined sides, while hoisting a man wearing formal shirt and pants out from the waters of the canal.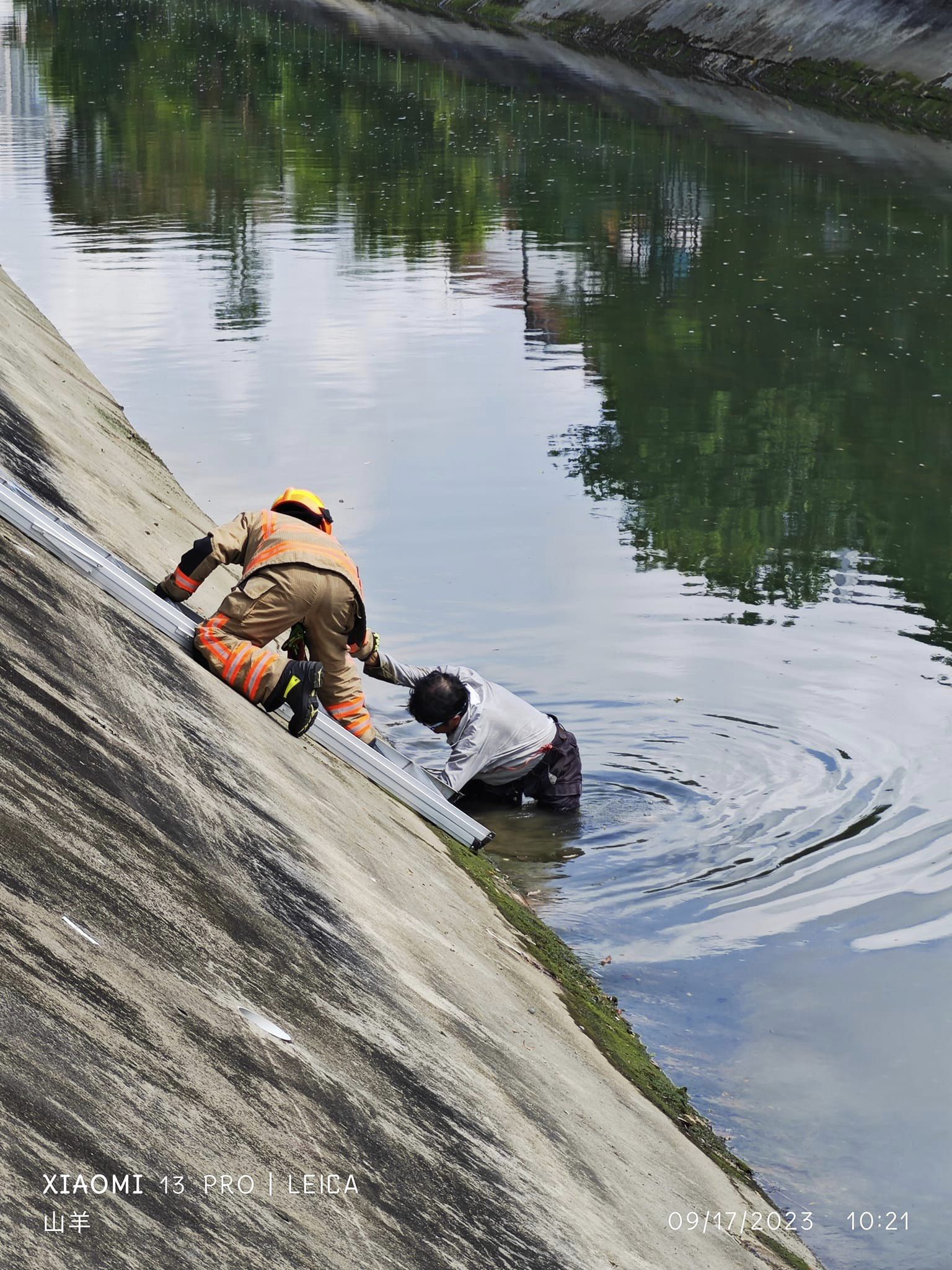 Also seen in the pictures was the evidence of a rescue attempt by passers-by — in the form of a ladder secured with a nylon rope to the canal's railings.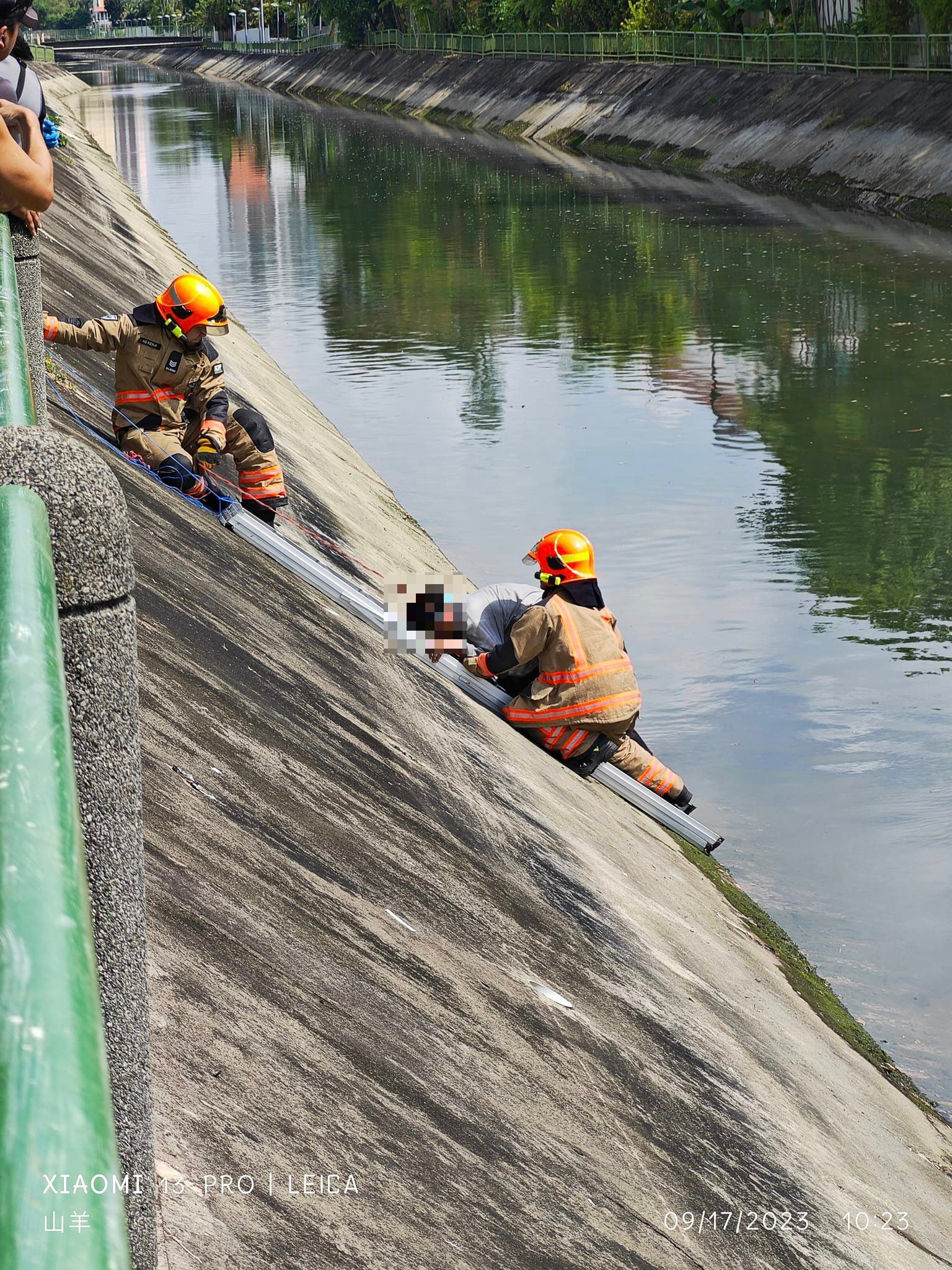 Young, who took the photos, noted in his post that there was some urgency as "the water level in the canal was getting higher".
He also thanked SCDF for the successful rescue.
Spotted by alert passersby
Young told Mothership that he had been cycling along the Telok Kurau park connector that morning when he noticed the middle-aged man struggling to climb out from the canal.
The man told him that the sides of the canal were slippery due to algae, so he was unable to scale it.
Young did not know how the man had ended up in the canal, or how long he had been trapped there, but his first instinct was to help.
So he borrowed a ladder from one of the houses nearby, and with the aid of a passer-by, secured it to the canal railing with a nylon rope.
He was about to climb in to help the man when another passer-by warned him that it was too dangerous.
Young also learned that someone had contacted the SCDF in the meantime.
He said that the SCDF arrived at the scene after about 15 minutes.
SCDF response
In response to Mothership's queries, SCDF confirmed that on Sep. 17 at about 10.10am, they received a call for assistance near Lorong L Telok Kurau.
Upon their arrival, a man was found in a drain, and SCDF rescued him using a ladder.
SCDF then assessed the man but he declined to be sent to the hospital.
Top image from Sam Young on Facebook.
---

If you like what you read, follow us on Facebook, Instagram, Twitter and Telegram to get the latest updates.