A highly active, furry tree animal that resides mainly in the Woodleigh area in Singapore, was caught on camera in all its fluffy glory — after waiting an hour for its appearance.
The photographer shared a couple of snaps in the Singapore Wildlife Sightings Facebook group on Sep. 13.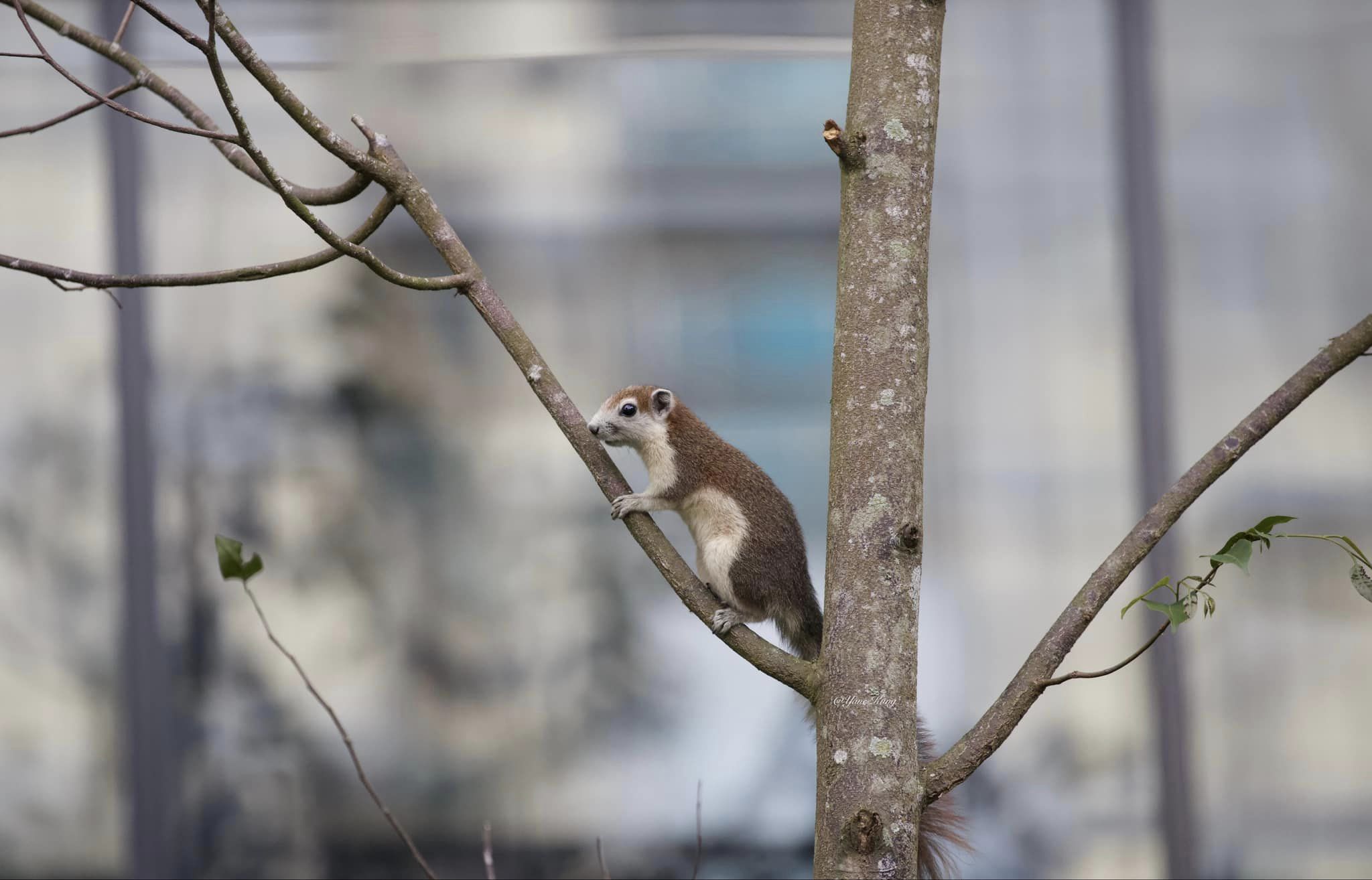 The photographer wrote in the caption of the post: "Luck was with me, after an hour of waiting, it came down to forage for food."
The majority of squirrels seen in Singapore — Plantain squirrels — have a uniform brown-on-brown fur coat.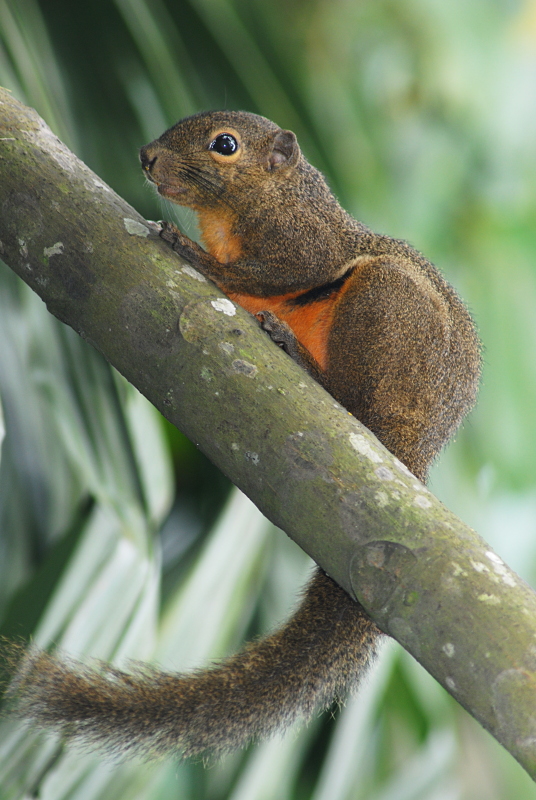 This unusual creature, Finlayson's squirrel, has a light cream head and underparts.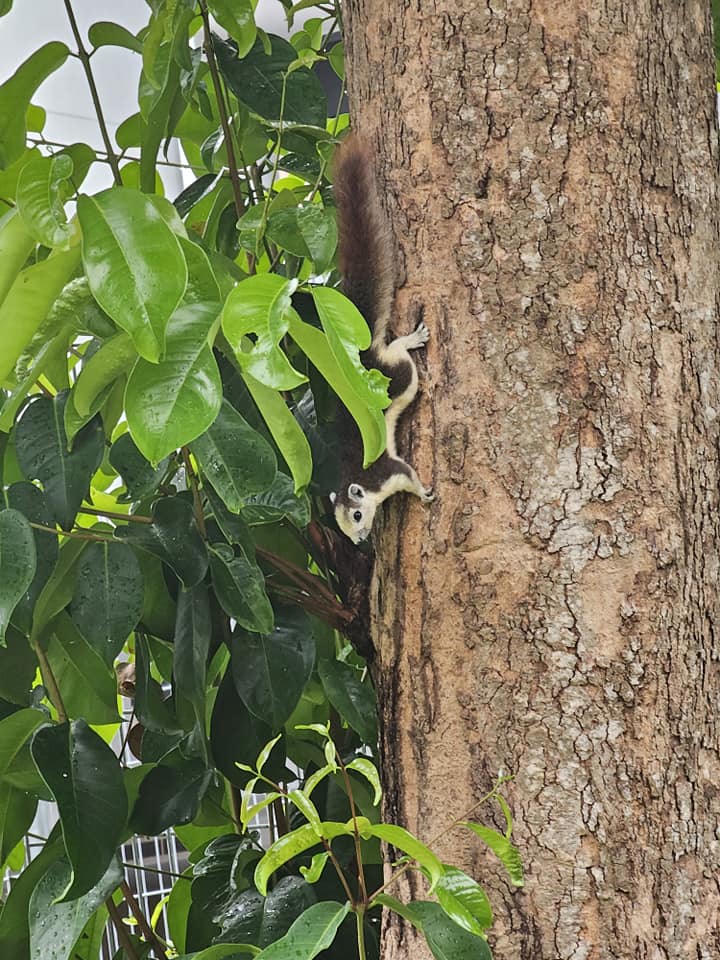 Fascinating sight
Sightings of the Finlayson's squirrels have fascinated people in Bidadari.
In July 2023, another person posted in the same Facebook group a video and photos of a Finlayson's squirrel on a tree.
It was an indication that Finlayson's squirrels have continued to reside in the estate despite the major housing development works there the past decade.
Squirrel thought to be at risk of being pushed out
In 2014, Today reported that the Finlayson's squirrel, being a "fairly aggressive" squirrel, might be pushed outward from its Bidadari habitat due to development in the area, posing a threat to native species.
It was posited then that the squirrel might need to be culled or removed.
But National Biodiversity Centre at the National Parks Board (NParks) has confirmed that no measures have been taken, as the initial concerns have so far not been raised.
According to Ryan Lee, group director of NParks: "In Singapore, the Finlayson's squirrel has few natural predators, so there is potential for their population to increase uncontrollably."
"However, as the distribution of the Finlayson's squirrel is currently limited to Bidadari, Woodleigh and Upper Aljunied, and we have also not recorded sightings of them in our nature reserves, there is no immediate concern for this species."
How to catch a glimpse of them
Finlayson's squirrels are most active at dawn and dusk.
The colony can be seen foraging for berries growing on trees.
They can remain hidden far up in the tree's canopy foliage.
Non-native species introduced into Singapore
The Finlayson's squirrel is a non-native species believed to have been introduced into the local ecosystem in the early 1990s.
According to the NParks, the squirrel was first brought into Singapore as part of the previously-legal exotic pet trade.
Speaking to Mothership previously, ACRES co-CEO Anbarasi Boopal (or Anbu, as she prefers to be called) shared that the squirrels were likely sold as pets prior to the enactment of the Endangered Species Act in 1986.
The Act regulated the import, export, and sale of animals in Singapore, and in particular was aimed at tackling the then-rampant wildlife trade.
The squirrel is native to Thailand, where it's the common urban squirrel in Bangkok.
But its unusual creamy colouring, large eyes, and exceptionally bushy tail made it an attractive pet.
The squirrels were most likely introduced into the local environment due to a mix of escape and abandonment cases, Anbu explained.
Having established a small population in Bidadari, they were previously seen around the Gurkha Cantonment, before the area was developed for housing.
Now part of local ecosystem
Singapore, being a small nation, has a fragile ecosystem that can be easily disrupted.
Invasive species introduced into the ecosystem can be damaging to other species.
But this occurs at no fault of their own as they were brought in by people.
Anbus said: "But at the end of the day, they are the ones who pay the price."
Lee also stressed that everyone has a part to play in ensuring the survival of Singapore's native biodiversity.
"The establishment of non-native species can adversely affect our local biodiversity and upset the ecological balance," he explained.
"Should populations of non-native animals continue to grow, our native biodiversity will face greater competition for food and other natural resources."
"We would like to remind the public to abstain from practices such as the mercy release of animals or releasing unwanted pets into the wild."
Top photos via Yane Kang
If you like what you read, follow us on Facebook, Instagram, Twitter and Telegram to get the latest updates.